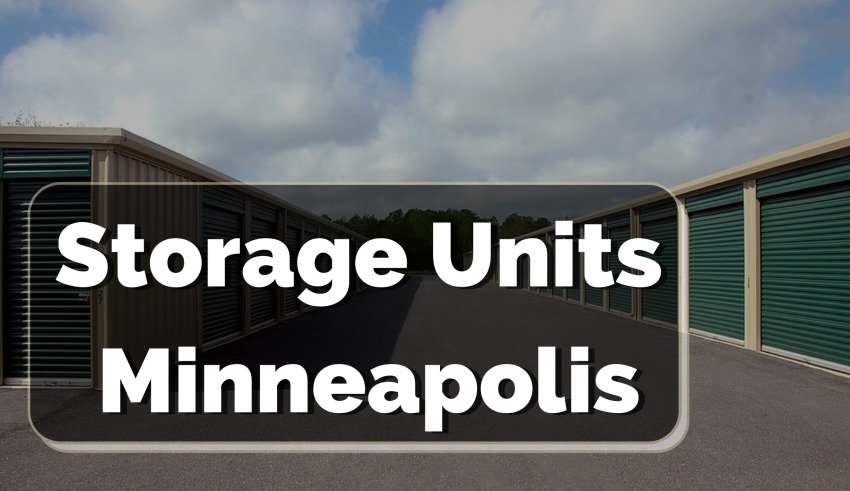 Minneapolis, a major city in Minnesota, is known for its parks and lakes. This makes it one of the best places to live in the U.S. state of Minnesota. Therefore, knowing about such storage units becomes a must. Whether you are staging your home to sell, downsizing, looking for a dream home in the city, renovating your home, relocating, etc., self storage units Minneapolis can help you get renewed peace of mind and lessen your stress. It can help you save a lot of time, effort, and money.
In this article, we will be discussing the best self storage units Minneapolis that are not only known for their top-notch storage solutions but also for their amazing quality, pricing, and customer service. 
Let's discuss in detail the 10 Best Self Storage units Minneapolis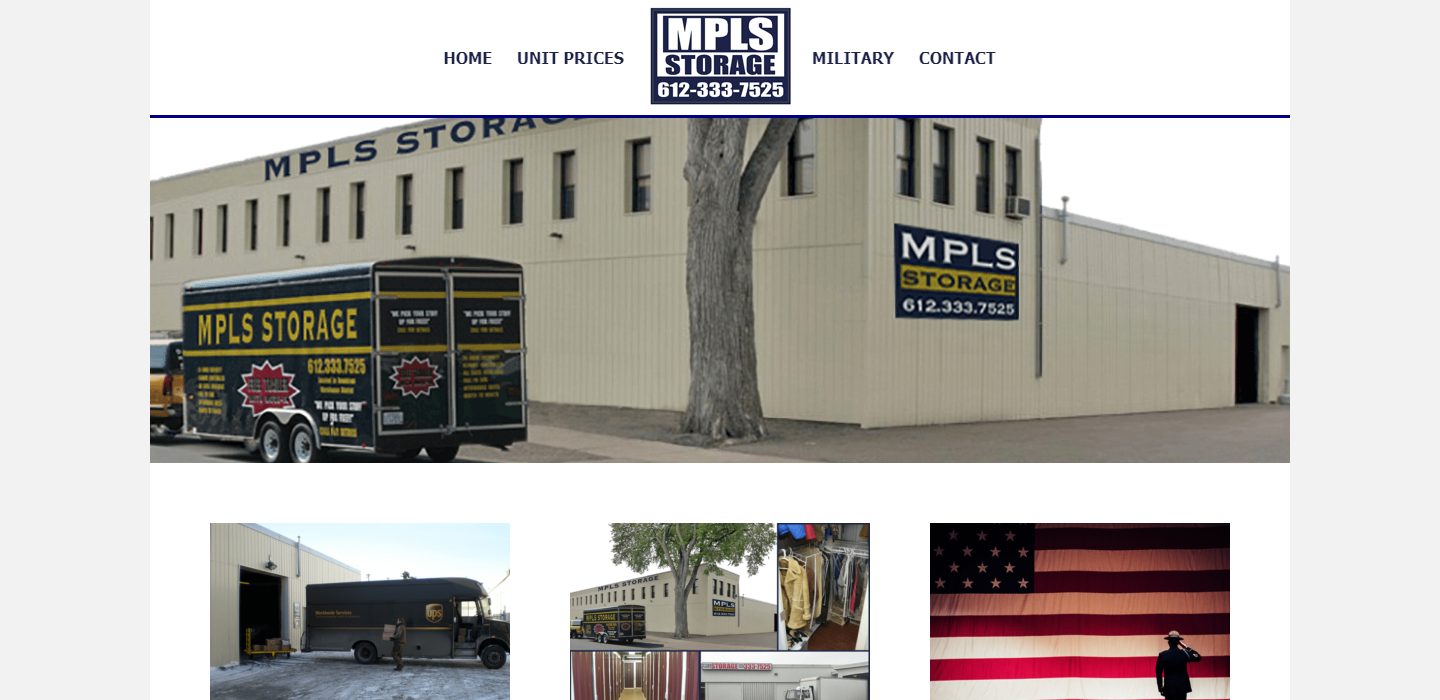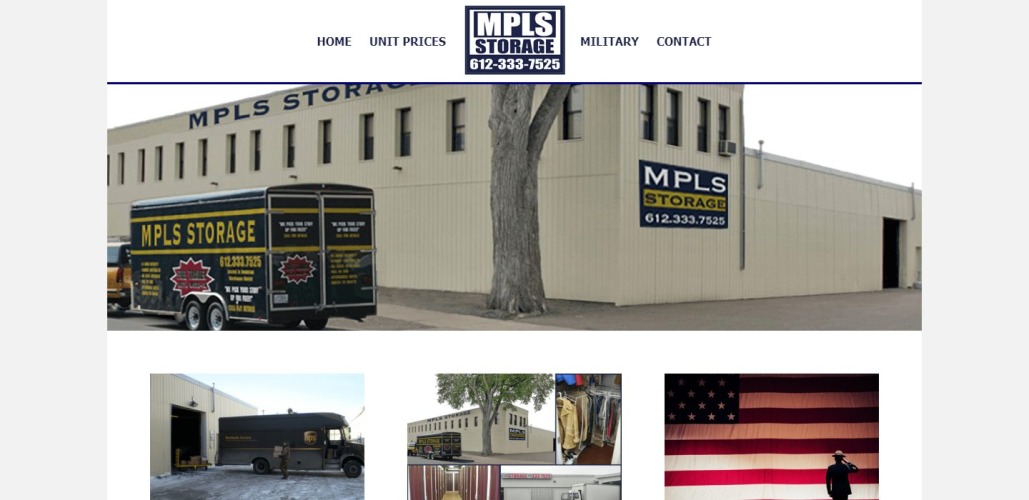 Whether you are looking for storing solution for household or commercial property, you can rely on MPLS Storage for all your storage needs. We say so because they have all-sized units designed for both temporary and long-term storage needs.
They are located close to downtown Minneapolis. MPLS Storage not only drops off trailers for free but also provides unrestricted use of their dollies and hand carts. They try to make the entire storing process as easy, simple, and convenient as possible for their clients.
You can visit the Unit Prices page on their website to request a unit. You can visit their storage unit Monday – Friday anytime between 9 am – 5 pm and on Saturday anytime between 10 am – 2 pm.
The time for deliveries goes as Monday – Friday between 10 am – 3 pm. In case you want to reach out to them, you can either mail them or fill out the 'Contact Us' form available on their website.
The best part is that MPLS Storage offers a 10% discount to those from the US armed services. The discount is applicable for active duty, reserve, and retired military on a select size of units. So, if you are army personnel, there's no better option than MPLS Storage in Minneapolis.
---
"Also Check: Self Storage in Dallas"
---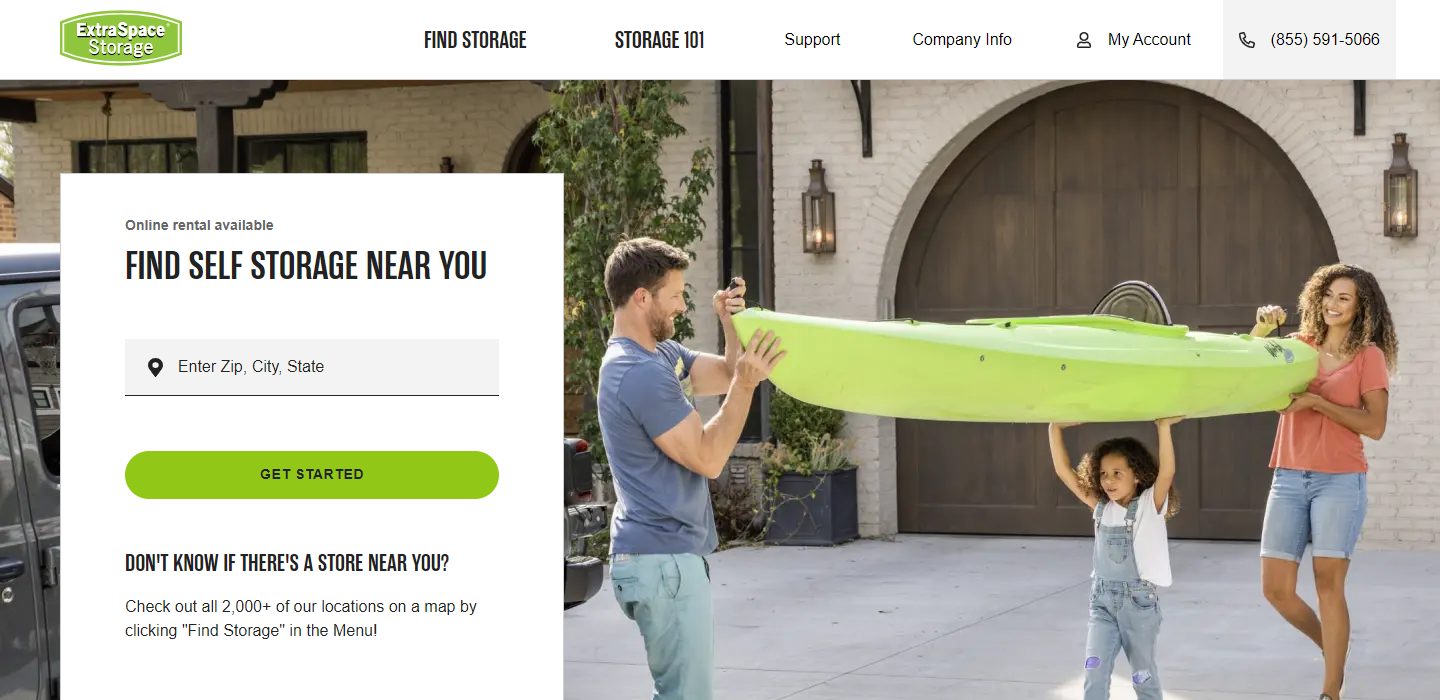 You must have heard of Extra Space before and if not, it's high time you should. Founded in 1977, the company has completely taken the storage industry by storm.
They are the second-largest operator of self-storage facilities in the U.S. Extra Space Storage is the most affordable and best self storage Minneapolis. The best part is that they are located in 7 different storage units in Minneapolis, which include W River Rd N, MN-7, Harriet Ave, Hennepin Ave, Winnetka Ave N, Industrial Blvd NE, and American Blvd W.
If you need help finding the right storage unit size for your belongings, then don't worry, you can use their Size Guide. Extra pace Storage offers a variety of storage options such as self storage, vehicle storage, RV storage, car storage, business storage, climate-controlled storage, and many more.
They offer top-notch customer support. Hence, if you are interested in pricing, renting a unit, or have any queries & problems, you can easily reach out to members of their sales team via call or by filling up the 'Support' form available on their website.
---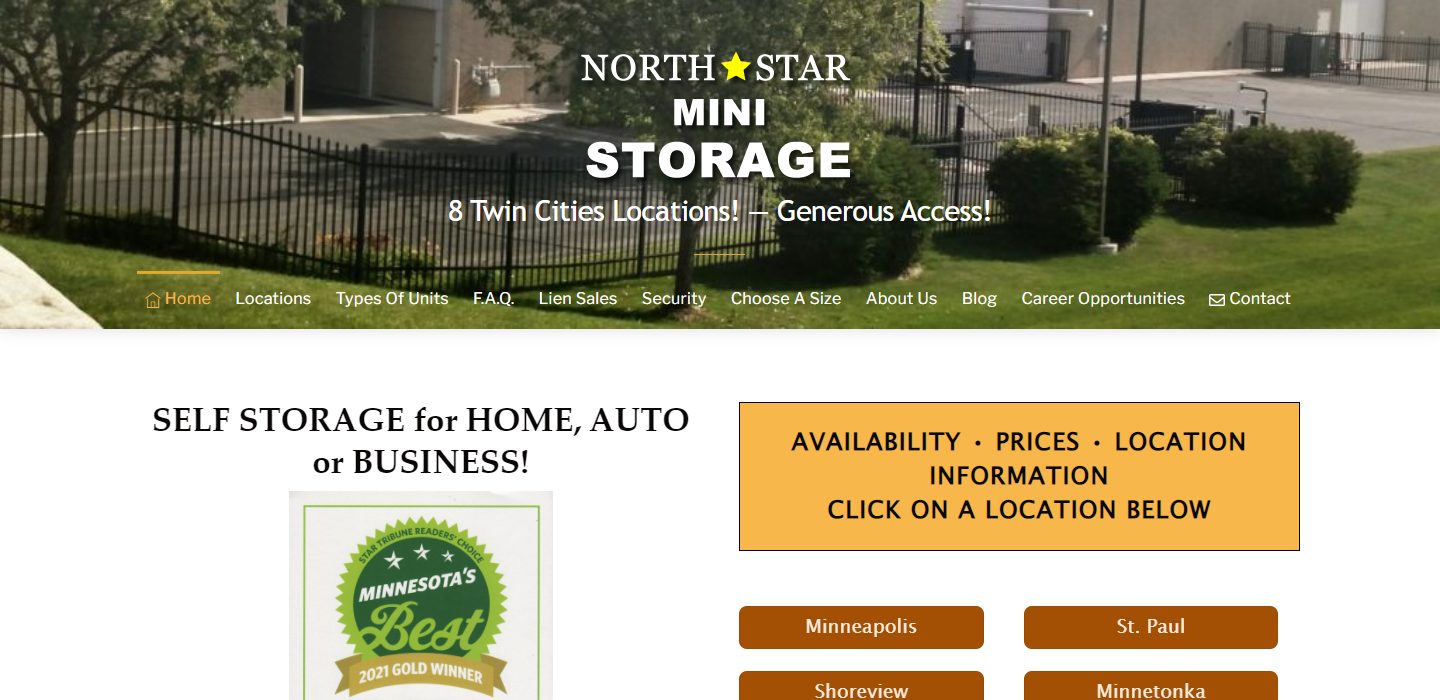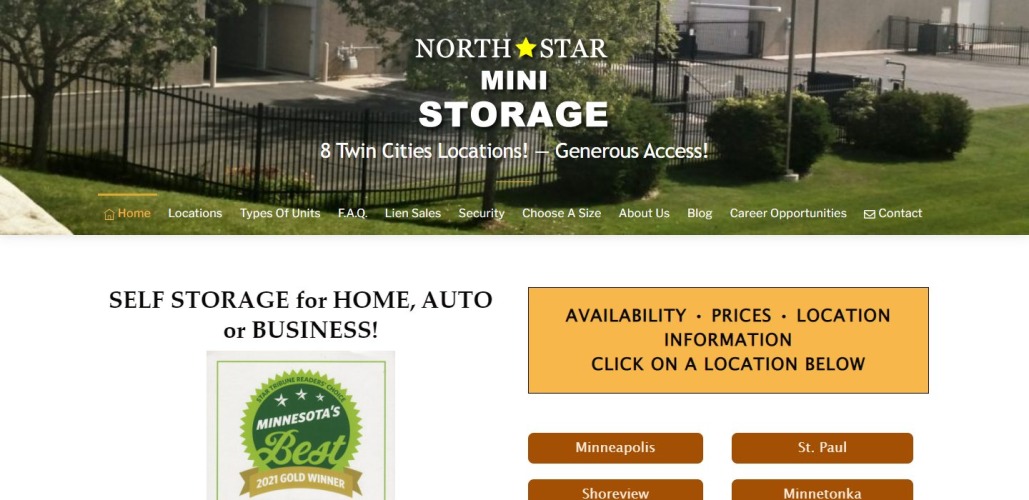 North Star Mini Storage, is family owned and operated company that has been offering storage solutions to locals for more than 40 years. this store is located in 8 twin cities locations.
If you live in Central or Southwest Minneapolis, you can opt for their unit located in Lake Street's historic district, near downtown Minneapolis, MN. 
Whether you are looking for storage for household, business, or vehicles & boats, they've got it all covered. They have got a storage unit for every purpose. You can rely on them, go through their website to search available storage space, and reserve the unit that suits your needs. 
Not only this, they offer climate-controlled storage facilities. Hence, you need not worry about having your belongings getting damaged by humidity and temperature extremes.
In addition to all these, you get plenty of other features and facilities such as an individualized alarm system, personal gate code, video surveillance, excellent lighting, loading docks, freight elevators, and many more.
---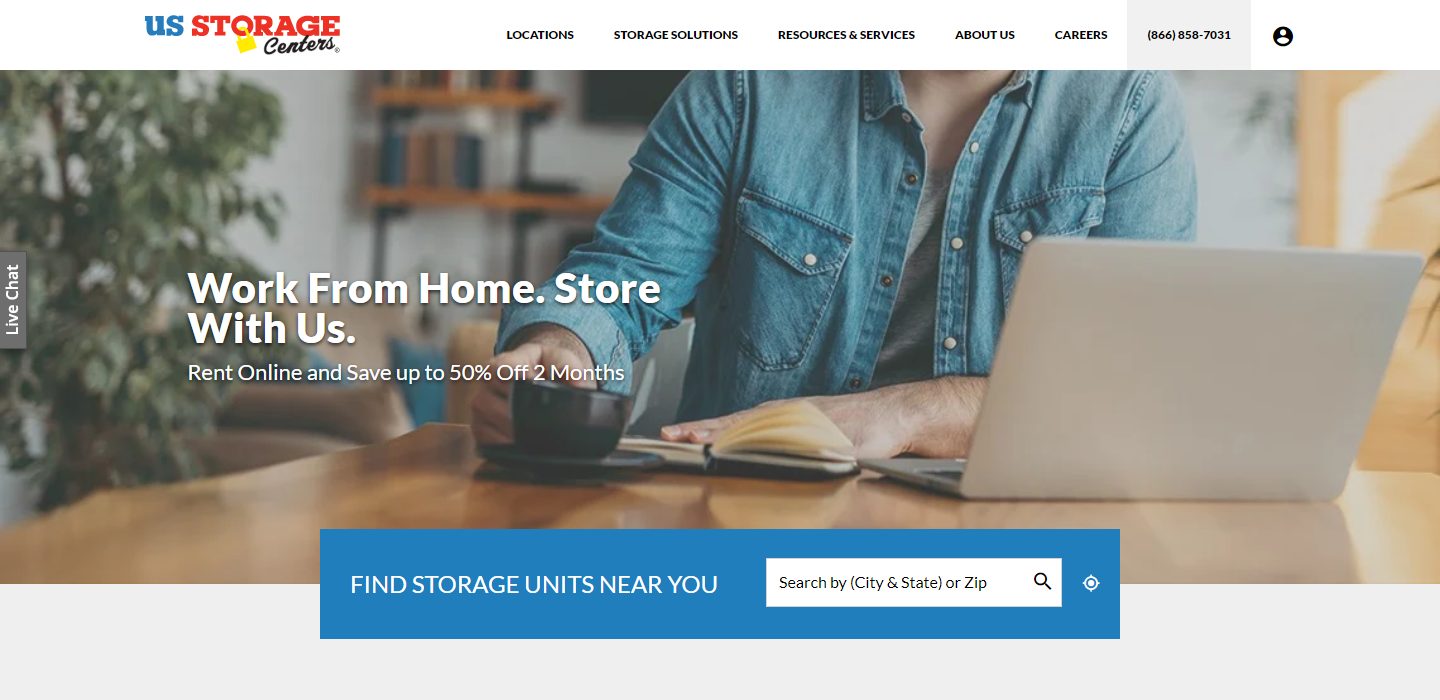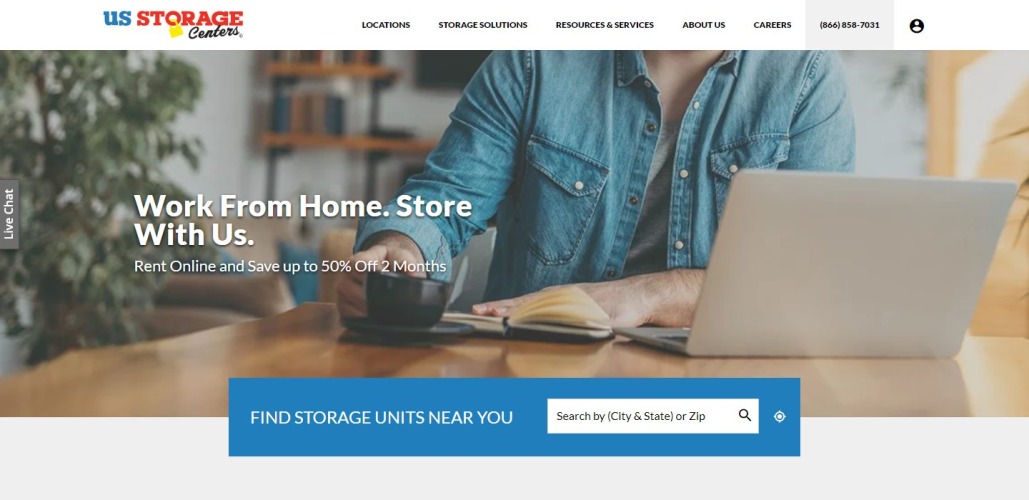 US Storage Centers has been America's first choice when it comes to self storage since 1985. They have been delivering convenient, quality, and affordable self-storage solutions for more than 30 years.
US Storage Centers offer storage units for personal belongings, business items, and even vehicles such as cars, motorcycles, boats, RVs, etc. If you are someone who's not sure about space requirements, don't worry, you can use their size guide to find a storage unit that's right for you.
You can trust their climate-controlled storage units offer for proper storage and protection of your sensitive belongings. The best part is that you get free moving trucks along with storage rental facilities at most of their units.
You also get access to moving supplies that help you protect, pack, seal, mark, and organize your belongings. 
Other features and amenities offered by US Storage Centres include drive-up access, video surveillance, drive-in building access, and more.
Hence, they don't leave a single stone unturned when it comes to making the self-storage experience of their customers as easy and convenient as possible. You can buy their services via easy online and phone rental options.
---
"Also Check: Self Storage in Atlanta"
---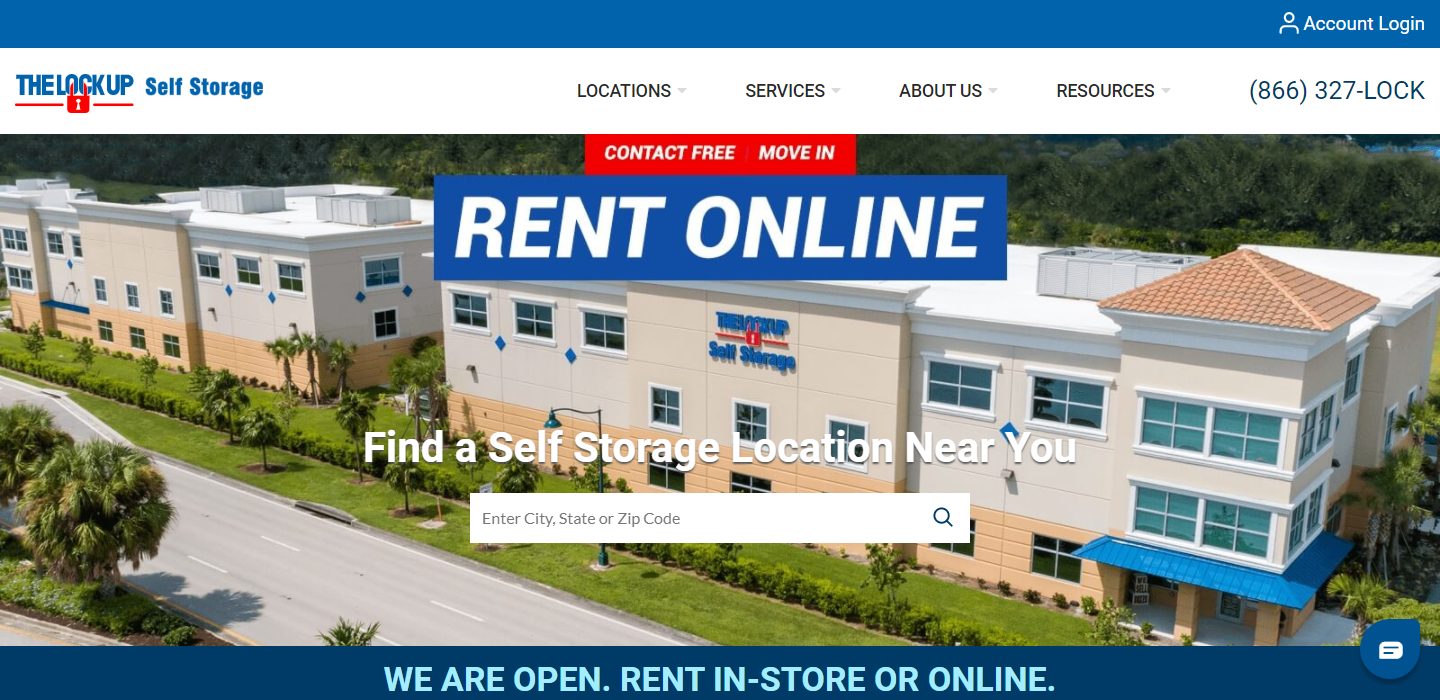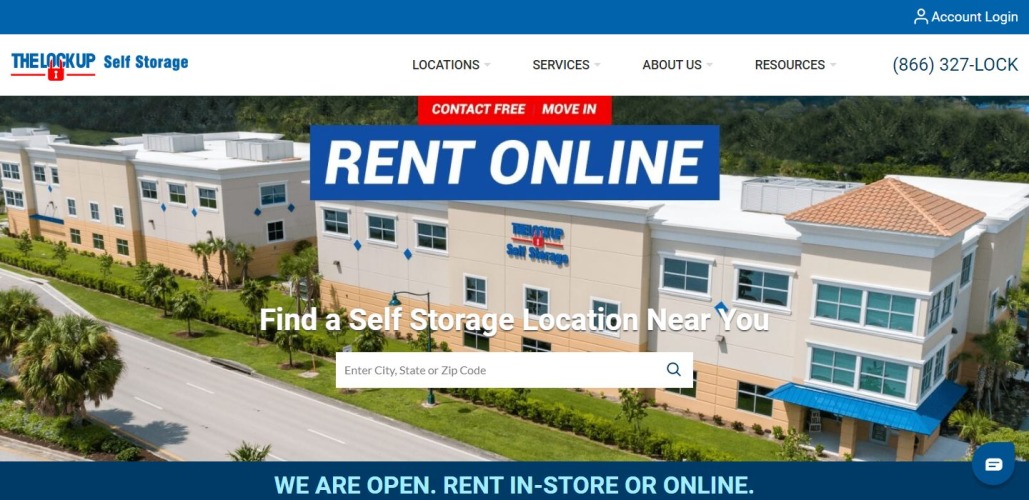 Established in 1976, Lock Up Self Storage is a family-owned and operated company that has been one of the leaders in the self storage industry.
It is one of the most active and reputed companies in the industry and you can rely on them for all your storage needs. They own and manage over 1.6 million square feet of self-storage centers in eight states. The best part is that they have two storage units in Minneapolis, one in Minneapolis Downtown and the other one in Minneapolis Northeast.
They've got storage units of all sizes such as small, medium, large, or extra-large units. They offer a wide range of storage services, which include Wine Storage, Office Storage, Commercial Storage, Home Storage, and more.
You need not worry about any of your belongings because the storage facilities are climate-controlled and secured from top to bottom. With Lock Up Self Storage, you also get to enjoy a free lock and move-in truck facility with every new rental. All these sets them apart from other random self storage units out there.
---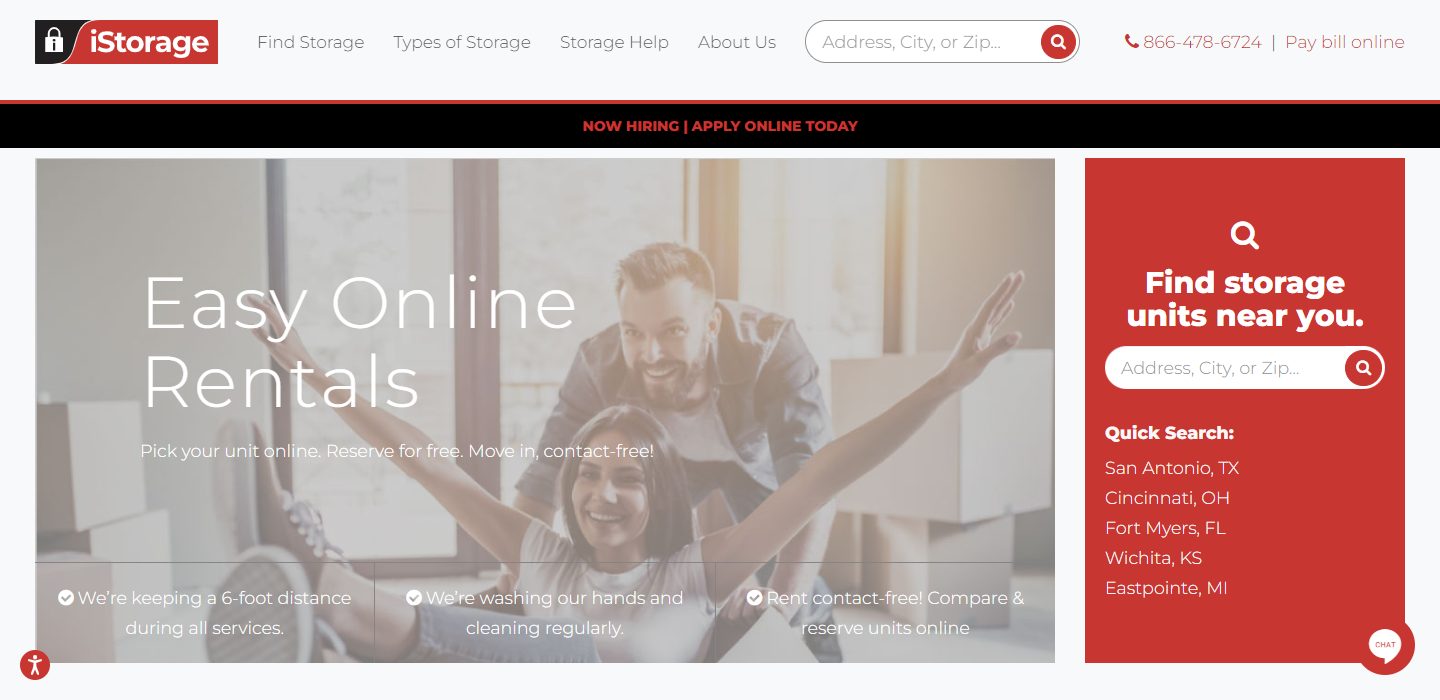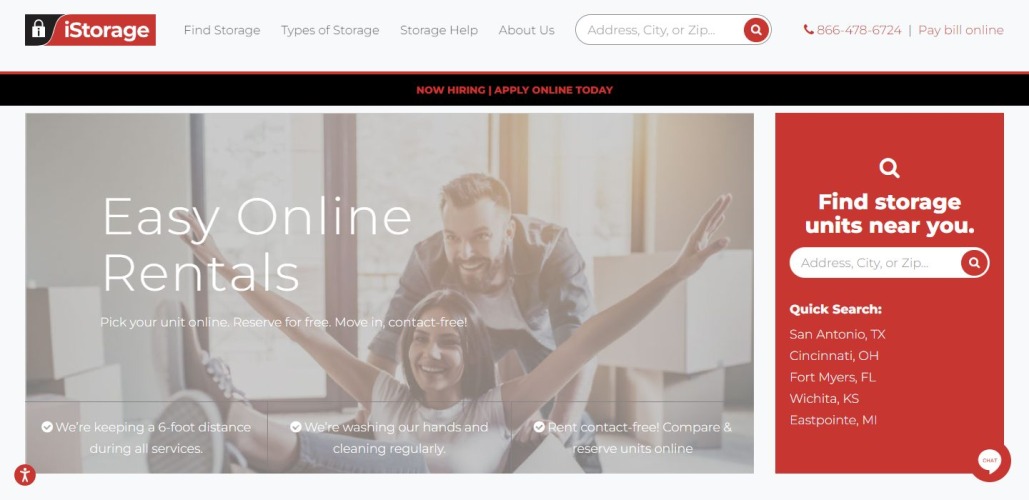 iStorage, a trust comprised of 12 self storage brands, is one of the leading companies in the industry that currently has more than 240 storage facilities across the U.S. They have two different storage centers in the Minneapolis area.
One is located at 4325 Hiawatha Ave and the other one at 3601 Hiawatha Ave. You can choose any of the two locations, whichever suits you the best.
 Types of storage that you get to choose from at iStorage include Self storage, Vehicle storage, Climate-controlled storage, and Commercial storage.
All of their storage facilities offer exceptional on-site amenities such as temperature-controlled units, drive-up access, vehicle storage, security, and many more. All these make them one of the most-loved storage providers in the industry.
---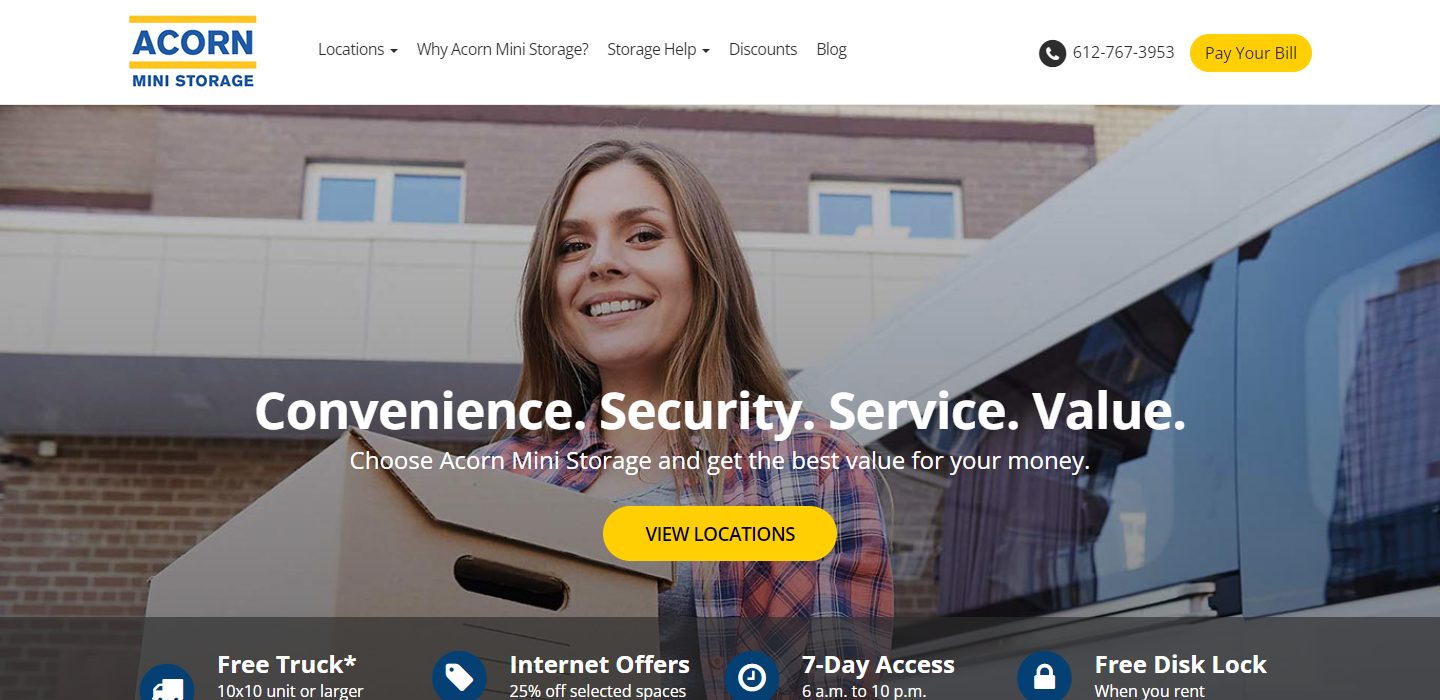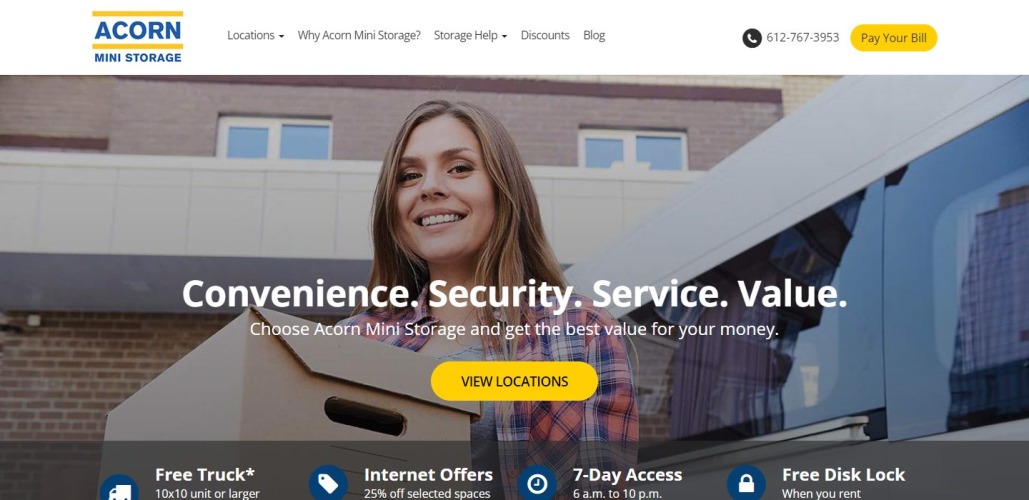 Convenience, Security, Service, and Value are the terms that owners of Acorn Mini Storage use to define the company. After carefully researching, analyzing, and comparing their services, we must say that we very much agree with them.
If you are looking for self storage units in Minneapolis that gives you the best value for your time, efforts, and money spent, then Acorn Mini Storage is a great option.
You get access to a free truck (which further depends on availability) to haul your belongings when you rent one of their 10×10 or larger units. You can access their storage units seven days a week, 365 days a year, anytime between 6 a.m.- 10 p.m.
At Acorn Mini Storage, you need not worry about safety & security. It is because you get to create a unique code for entering or exiting the property as well as get a free high-security lock. 
We would suggest you follow them on Instagram to get the latest updates about their facility updates, exclusive deals, and more!
---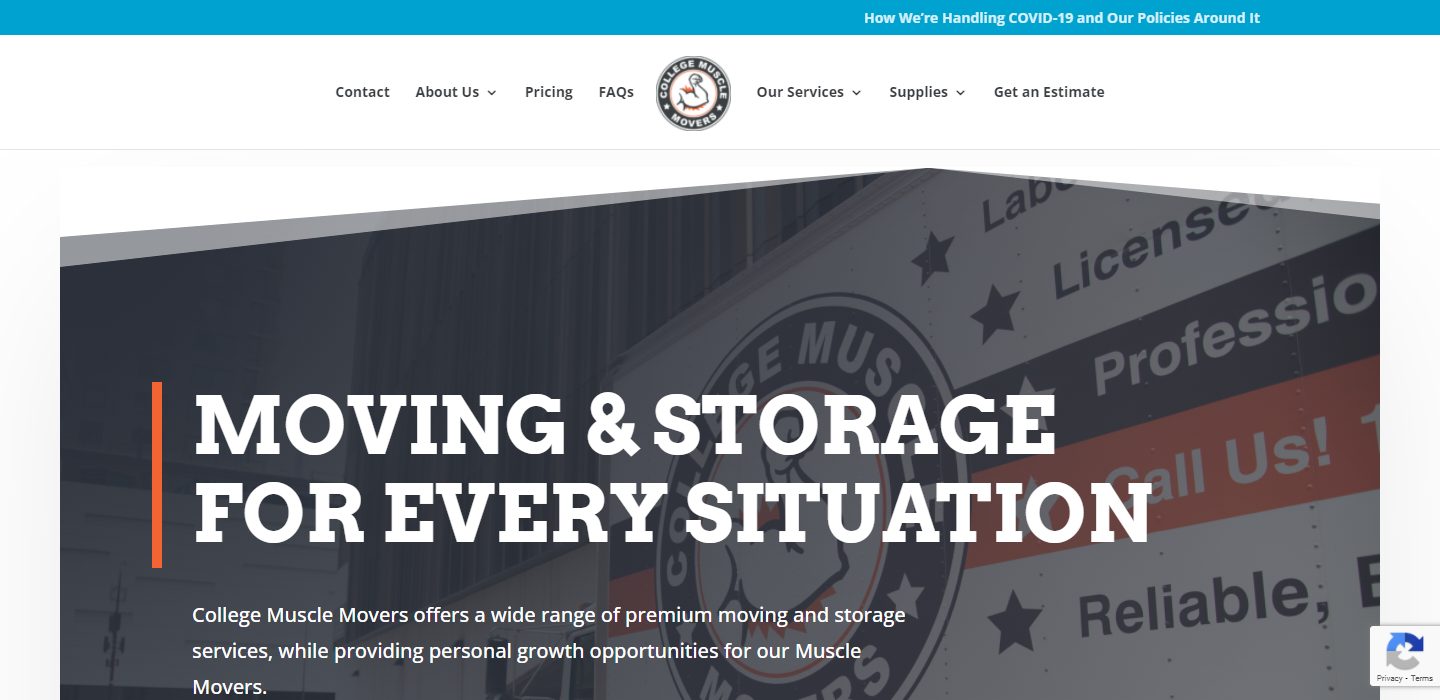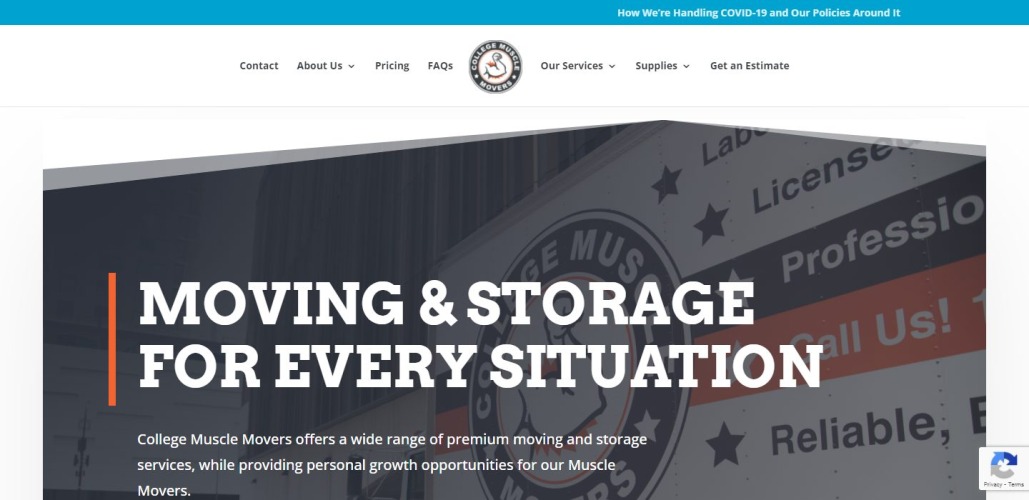 The College Muscle Movers have been serving locals of Minneapolis and St. Paul are for the last 10 years with quality, safe, and affordable storage solutions.
College Muscle Movers are a bonded, licensed, and insured company that offers a wide range of premium moving and storage services. Apart from storage solutions, other services and products offered include furniture removal, packing services, cleaning services, logistics, home repair, and many more.
To receive a personalized estimate and see our hourly rates, you can either call them directly via the provided phone no. or fill out their request form available on the website. All their storage services are efficient, cost-effective, safe & secure, and convenient.
The Office Hours goes as Monday to Friday from 8 a.m. to 6 p.m. and Saturday from 9 a.m. to 4 p.m., while the Service Hours goes as Monday to Sunday from  8:30 a.m. to 9 p.m. You can check the heart-warming reviews from customers in the 'Customer Reviews' section on their website. You can also find them on Google, Facebook, Yelp, MovingWaldo, and Instagram.
---
"Also Check: Self Storage in New York"
---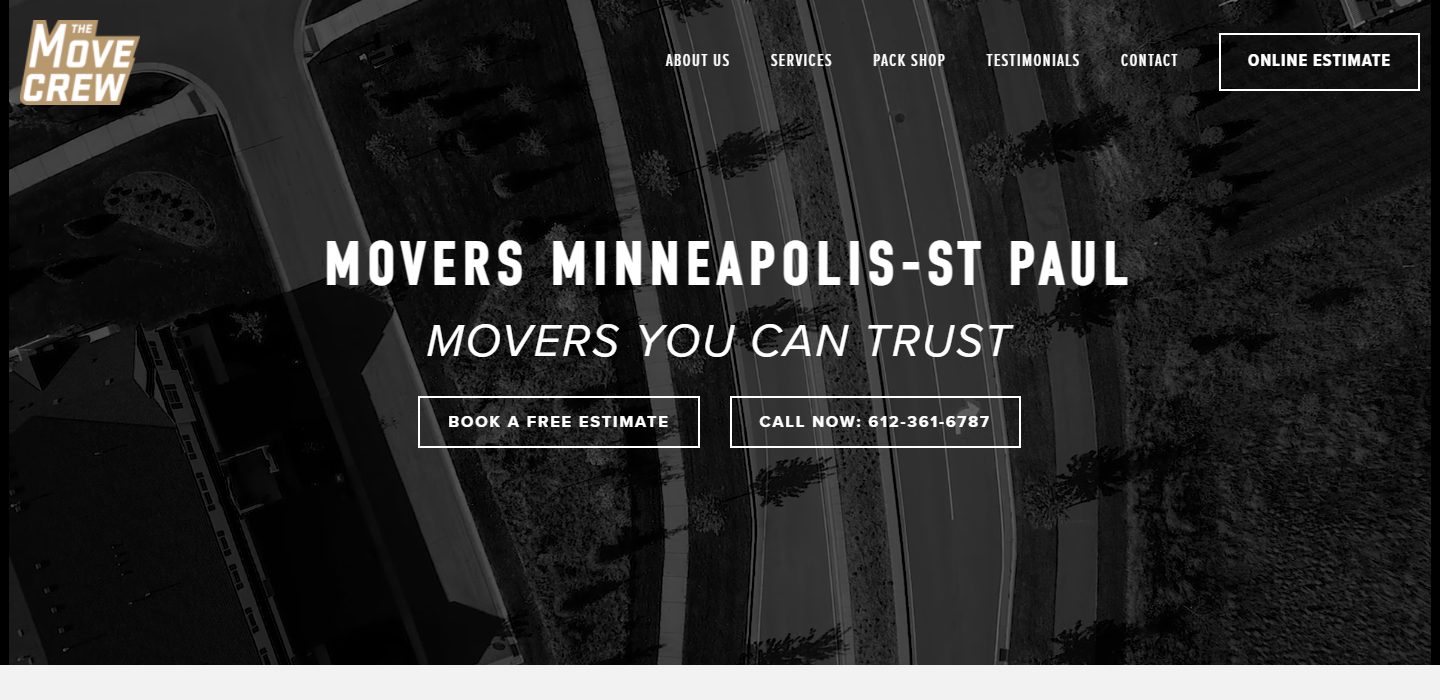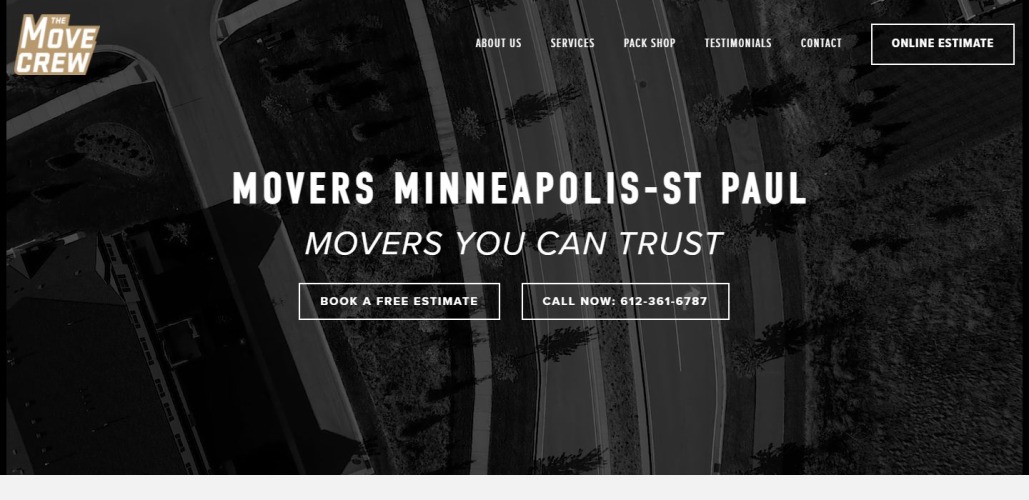 If you're looking for renewed peace of mind and less stress, then The Move Crew's flexible services are a great option for you. The solutions offered by the company include residential moving, commercial moving, interstate moving, and vault storage.
Whether you are downsizing, renovating your home, relocating, etc., and looking for short-term or long-term storage options, The Move Crew is the perfect option for all your needs.
The best part about choosing them is that their crew members do all the heavy lifting, padding, wrapping, and detailed inventory management for customers.
All the crew members are conveniently located in Northeast Minneapolis. Also, with The Movie Crew, you need not do additional expenses on renting a truck or purchase moving pads, blankets, etc. It is because all of those are already included in their hourly rate.
---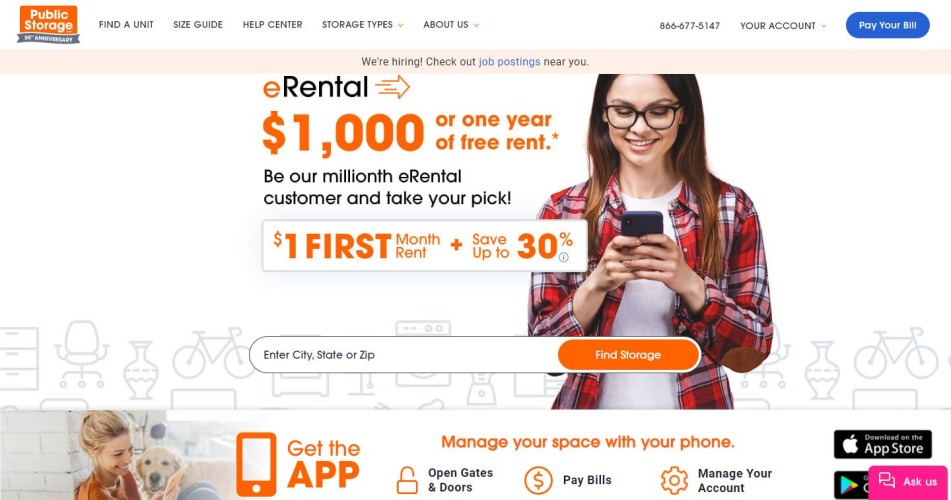 The last entry on our list is Public Storage, one of the largest owners and operators of self-storage facilities in the world trusted by millions since 1972. They are spread in thousands of locations across the U.S. and Europe.
With more than 170 million net rentable square feet of real estate, Public Storage centers have got multiple unit sizes for all kinds of storage needs. All their storage units are temperature-controlled, which ensures the protection of belongings from extreme heat and cold. Also, the storage units are well-lit, fenced-in, and feature electronic gate access.
Public Storage offers its customers to do Free Reservations. So, you need not pay anything to reserve a space and you can cancel your reservation any time without any obligation. Public Storage's office hours go as Monday to Friday from 9:30 am to 6:00 pm and Saturday to Sunday from 9:30 am to 5:00 pm. 
Conclusion
While there are tons of options today when it comes to self storage units in Minneapolis, the ones mentioned above are the most credible. They have got the right solutions for all kinds of storage needs or moving needs.
The above-mentioned Minneapolis self storage units are the best choice for people living in the area or nearby.  We are pretty sure that you'll have a great experience and would also save hundreds of dollars on renting storage services from these at these self storage units. Lastly, we hope that you were able to find the right self-storage unit for your needs.
Before we wrap it up, we would like to remind you to save this post for future reference. Also, feel free to let us know below in the comment section if you have any better recommendations, suggestions, or queries. For more reliable self storage units recommendations, stay tuned!