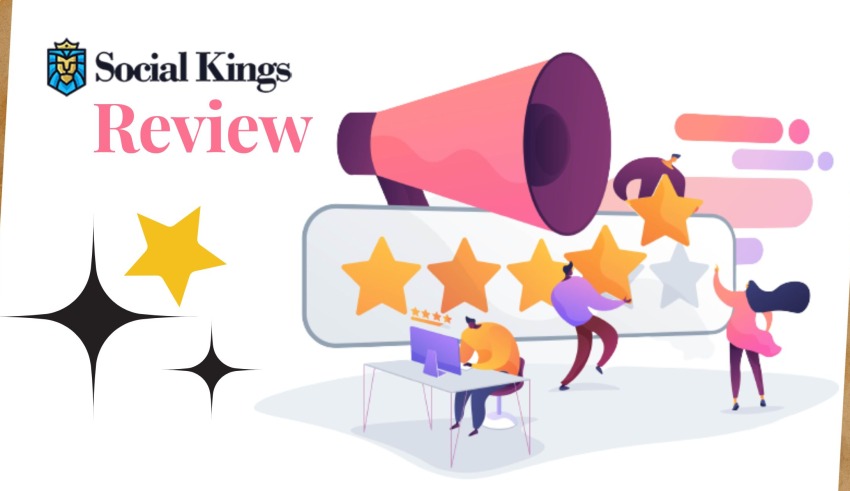 Social media has revolutionized our generation. It has helped small businesses go international and made people celebrities. With billions of users active on the platform, social media has become a new form of market, a digital market. It has also become a great marketing tool for all. Social media has been helpful for businesses with limited budgets that cannot afford elaborate paid advertisements.
It helps them reach overseas customers with the click of a button. Social media is a source of net entertainment too. With the advent of content creators delivering a variety of content, we can give some rest to our televisions. It is also a learning platform, teaching us skills, facts, and information. As a result, the twenty-first century is incomplete without social media.
It has become a lifestyle and a necessity. However, the key to surviving on social media is engagement. Engagement is the number of likes, shares, comments, and saves each post receives across various social media platforms. It is what determines your rank and visibility to the target audience. As a result, all content creators, influencers, and business owners focus only on social media engagement.
That is why they keep a keen eye on trends. Following trends is crucial for social media algorithms to increase engagement. It helps you get more likes, views, shares, comments, etc. You need a lot of patience to wait for results. It is not something everyone can afford. As time increases, so does the capital to be invested.
As a result, people turn to paid engagement. It is a service that offers "purchasable" likes, views, comments, shares, etc. As a result, you do not have to wait for days, weeks, or months. This article will discuss one such website today, called Socialking. online.
Overview
With millions of monthly active users across various social platforms, it is tough to beat your competitors and gain traction. Big brands with a lot of money put their best minds to work on social media. As a result, it can be tough to beat their reach and ranking.
It is why we see a surge of social media growth companies who claim to help you unlock the next level of social media engagement. They promise to get you followers and all the engagement you need to stimulate your performance and build a strong brand personality.
Social King is one such service.
What does it do?
Socilakings provide engagement services across a wide network of platforms. It helps you with likes, shares, comments, views, etc. It provides you with everything you need to increase your reach across various social media platforms. The following are the social media platforms:
LinkedIn
Reddit
Youtube
Twitter
Twitch
Tik-Tok
Instagram
Snapchat
GCaebook
Spotify
Soundcloud
How does it work?
The homepage of the website lists all the platforms they work across. Speaking of the website's appearance, it has maintained a neat format and graphics. The website looks visually appealing and, as a result, might appear reliable and trustworthy to the customers. Because of the fonts and images used, the website looks as if it belongs to a big brand.
However, it does the trick. To proceed ahead, you can select the social media platforms you are interested in boosting. It will show you all the services available for that platform. For example, you get likes, shares, followers, views, and automated likes on Instagram. These are the factors that attract engagement on Instagram. As a result, Socialkings.
online offers these facilities for Instagram. Their plans begin at a small and reasonable amount of $0.99 for Instagram likes and $1.99 for Instagram followers. Similarly, for Spotify, there are different sets of features available. Spotify is not the same as Instagram or Facebook. It has a different set of features and an audience. As a result, this website has various features.
You can boost your Spotify presence and become popular by buying Spotify followers, streams, saves, monthly listeners, and booster packages. Spotify streams and monthly listeners are $4.99 each. Similarly, they have various services and features for other platforms they cater to.
What do they say?
There are several things they claim about their service and company. Firstly, they say they have the most reasonable price among their competitors. They promise real followers and active engagement. They promise not to supply you with fake and temporary accounts and weird profiles.
All their orders are automatically processed. As a result, it guarantees fast service. They also give you 247 assistance for any doubts or questions. As a result, you can always rely on them for any problems. Despite all this, if not satisfied with the results, they will return your money without questions or queuing.
It is their way of maintaining complete transparency and honesty. They have mentioned various numbers and their email ID to get in touch with them. However, we do not know how operational and actively available these numbers are. On the front, they do portray themselves as reliable and one of the best in the field.
The Pros and Cons
PROS
It helps you boost the growth of your account.
Your account will appear trustworthy and reputable if you can buy likes, shares, comments, and followers. As a result, it will gradually encourage more people to follow you and interact with you. Your increased account activity will increase the ROI over time. It will boost your organic growth, thus bringing long-term growth and quality engagement.
It accelerates organic growth.
Increase the activity on your account to increase engagement and organic traffic. If you go by the conventional method, it will take months before you see a significant increase in organic traffic. At times, it may not even happen because, as time increases, you need to invest more resources to maintain the momentum.
However, everyone does not have so many resources and capital. However, buying likes, plays, views, followers, etc., from Socialkings.online fastens this process and reduces the effort.
It builds a brand personality.
You can recognize businesses and influencers because of their following and engagement rate. They are popular, people acknowledge them, and they have a strong social media presence. These features help create a strong brand personality that is more appealing to people.
However, getting so many likes, followers, etc., can take forever. Socialkings.online Review helps you by giving you a head start. If you are persistent and smart, you will be able to develop a brand personality for your business or account.
Refundable Money
Relying upon websites that offer shortcut solutions is always risky. You cannot be sure of results or scams. However, Socialkings.online makes it safer with their money-refunding facility. You can invest money in any of their packages, and if you do not get the results, you can ask for a refund.
However, ensure to ask the company for the conditions or a refund. You never know when they might defraud you and cause you to lose money. As a result, it is crucial to be alert from the beginning.
Socialkings.online CONS
There is no guarantee of results.
As mentioned above, these are shortcut solution websites. All social media accounts continuously update their algorithms to keep up with the competition. This algorithm is dependent upon the likes and dislikes of its users.
A social media platform understands this customer's behavior via engagement with various types of content. However, such websites defeat this purpose. As a result, there is a high chance of its activity getting detected. If detected, you will not be able to create the expected amount of engagement.
No Trial Period
Even though they mention their refund policy, they have not mentioned any clear policies and conditions for the same. As a result, there is always a question if you will be able to get your money back or not. However, a better option would have been a trial period. However, this option is absent, which puts consumers at a state of risk.
No Guarantee of Real Followers
It is practically impossible to deliver a thousand active followers to an account. It is also nearly impossible to control the activity of any active accounts and make them follow and engage with your account. As a result, there are high chances of receiving fake accounts in the name of "real" accounts.
Alternatives
Similar to Socialkings. online, other websites, and companies too help you with engagement across various platforms. As a result, it is always a good idea to explore your options and then finalize them.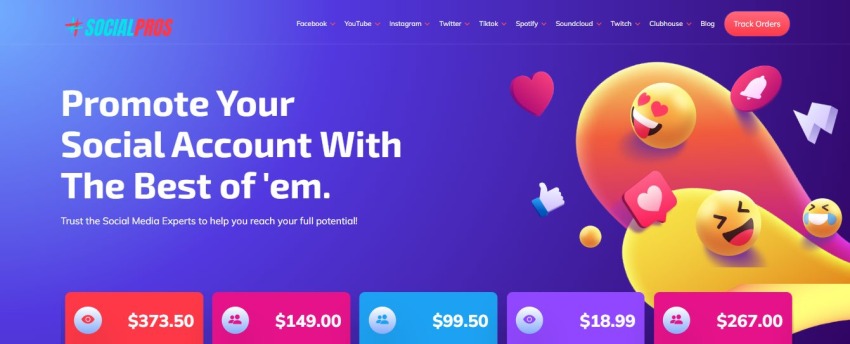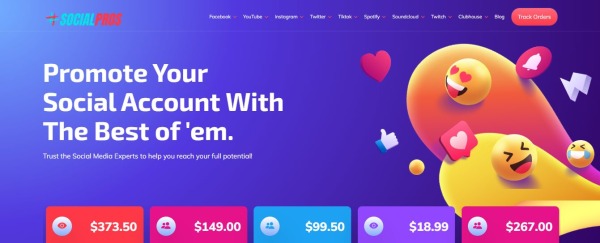 It is a social media service website offering paid engagement similar to Socialkings.online. However, comparing the prices, they have a higher price for the services. However, they guarantee that your account will never get banned by the detection software of various social media platforms.
It also offers services across various social media platforms and offers a refund policy if you do not get the desired results. They do not ask for personal credentials like social media credentials and offer secure payment options.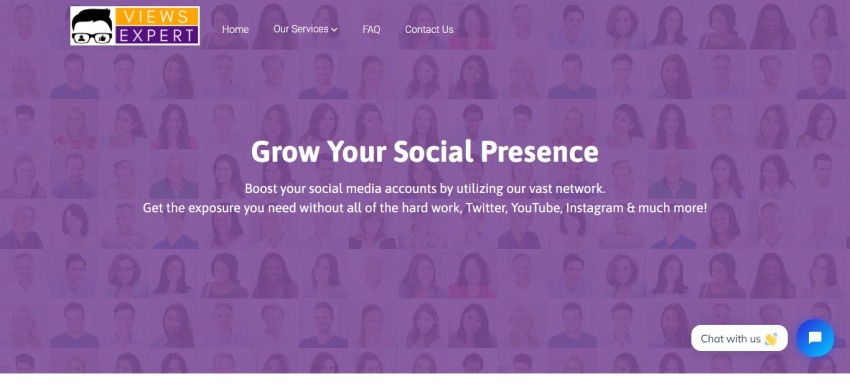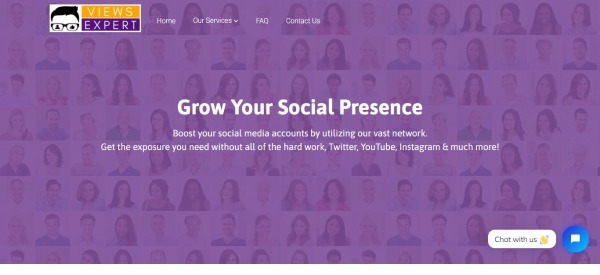 They offer engagement services on social media platforms like Facebook and Twitter, with Pinterest. They promise to get you a safe service that does not ask for any personal details and offers a safe payment method. Their payment portal is secured with an SSL gateway. As a result, you do not have to worry about your financial information. They also offer 24×7 assistance, refunds, and promos.
Conclusion:
From our analysis, we cannot guarantee that Socialkings.online Review will guarantee results. It is because their claims are not backed by proof, and we have not come across any reviews of this website. Even though they seem legit and offer one of the lowest prices, there is always a risk. There is no guarantee of assured growth and if they will be responsive or not in the future.