Boohoo is a UK based fashion brand that was founded in 2006 by Eli No Mulla and been every girl's fashion police ever since. It is known for its trendy and chic style of clothes which adds glamour to every girl's wardrobe.
Also been a supplier to high end stores like Primark and New Look, it has over 35,000 products, catering to every girl's tastes without compromising on trend and look of its clothes.
It is one of the fastest growing fashion brands, establishing an international presence, and offering style along with affordability. Looking for something cute to wear, but don't know where to shop? Boohoo is your one stop destination for all kind of clothes, accessible all over the internet.
However, growing and flourishing like Boohoo, there are other fashionable stores to look out for.
Check out the below mentioned online stores, for that stylish dress or cool top you're looking for: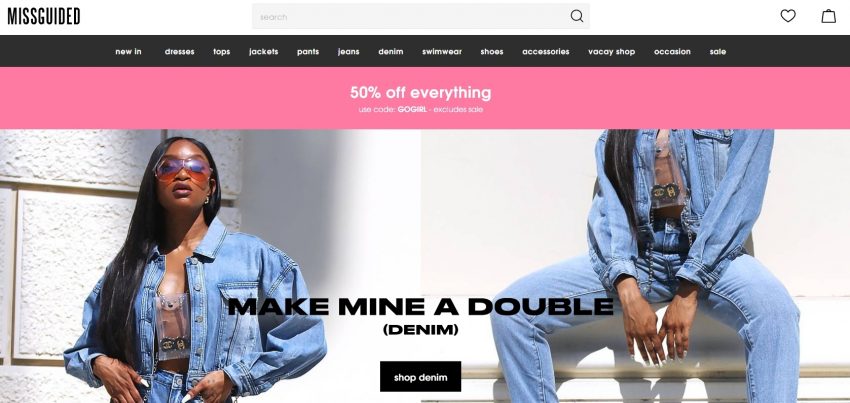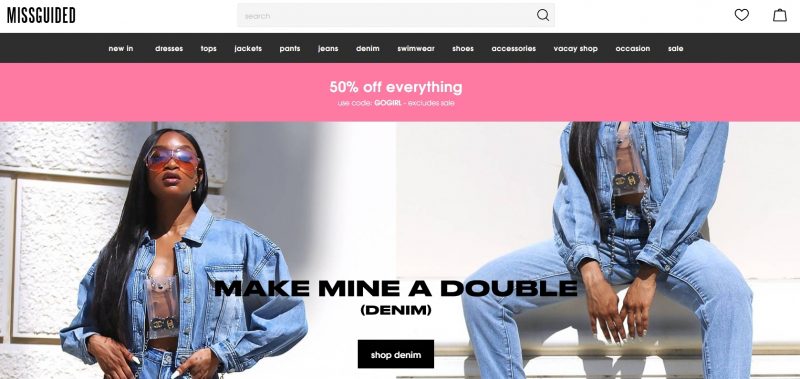 Misguided is a US based clothing brand having clothes ranging from basic wears like track pants and bodysuits to party dresses and swimwear for killing that  beach vacation.
It is a trendsetter, and always a step ahead in the world of fashion. This unique brand is a must try for girls with the urge to grow in fashion and wear clothes which are the newest in stores.
It has different sections on its website which makes it easy for users to navigate through the collection and search according to their specific preference. Apart from clothes, it also leads the market for affordable shoes, accessories etc.
---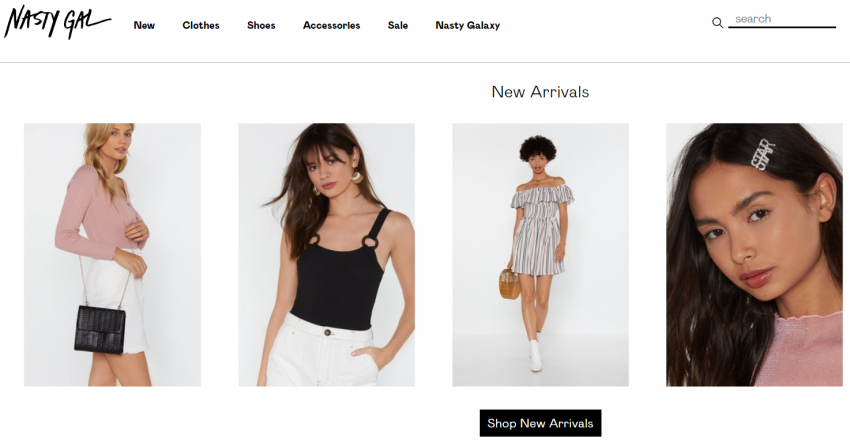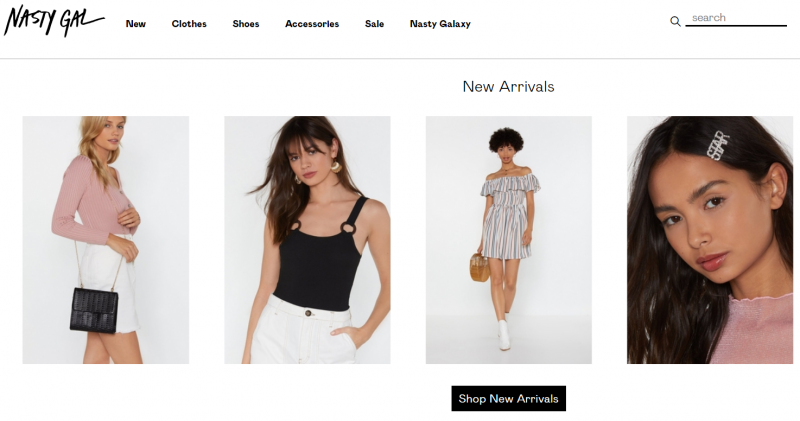 Another US based fashion retailer, Nasty Gal as the name suggests, is meant for fierce young ladies who believe in their uniqueness. Founded by Sophia Amoruso in 2006, it is known to be one of the fastest growing chains of fashion industry with customers from over 60 countries.
From spring dresses and casual wears to customised graphic tees, Nasty Gal bears it all, no wonder it is the favourite of young girls. Apart from its quirky designs, it offers affordable clothes and almost always have discount offers.  You can access it online and through its very own app.
---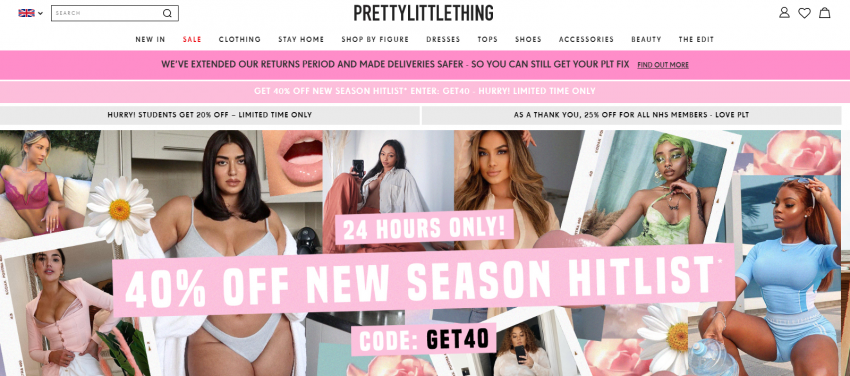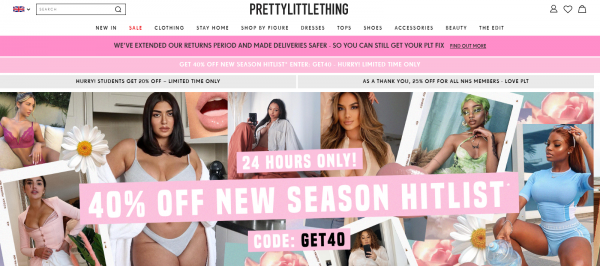 Pretty Little Things is a UK Based fashion retailer and owned by the Boohoo group, that has made it presence internationally. Giving justice to its name, this fashionable brand complements your style by offering range of stylish and sexy clothes.
Ever looked at your favorite fashion influencer and wanted to steal that cute pair of jeans or the hot crop top? At this store, you will get everything that you are searching for. Shop at Pretty Little Things, to look your most sexy self.
---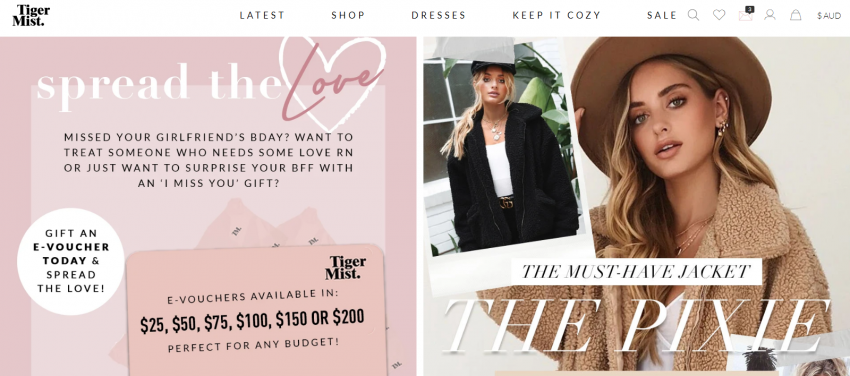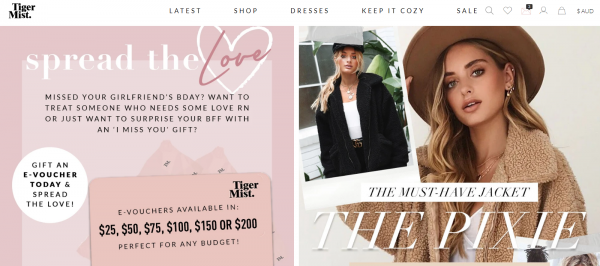 Another leading online fashion brand, Tiger Mist has it all. With a collection ranging from     pop to street style, it understands a women's need more than her man.
Tiger Mist understands how a girl is ruled by her mood swings and provides outfit to match all of their moods. Shop at Tiger Mist to revamp your wardrobe, and you won't be disappointed.
---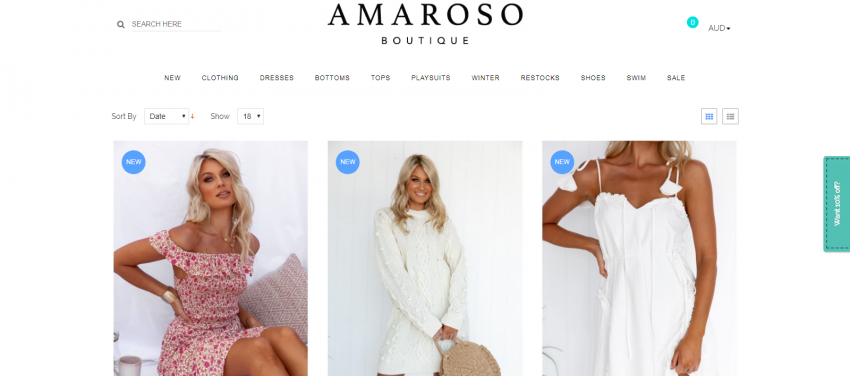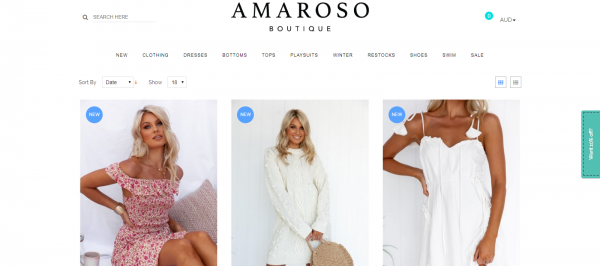 Australia's hidden jewel, Amaroso is the fashion bestie for girls with a cute sense of style. Be it those cool rompers, or a floral dress that you've been looking for, Amaroso is your stop.
Offering high quality and excellent service, Amaroso is the answer for all your needs. Need to lo cute on that date? Have a pool party to attend? Shop at Amaroso and you won't be disappointed.
---
Similar to the Boohoo collection, Miss Pap is a UK based fashion retailer with tons of option for affordable trendy clothes. The collection is versatile and adds a new sense of style to your personality.
If you're confident and you know it, shop at Miss Pap. Bonus for UK residents, as they enjoy free shipping!
---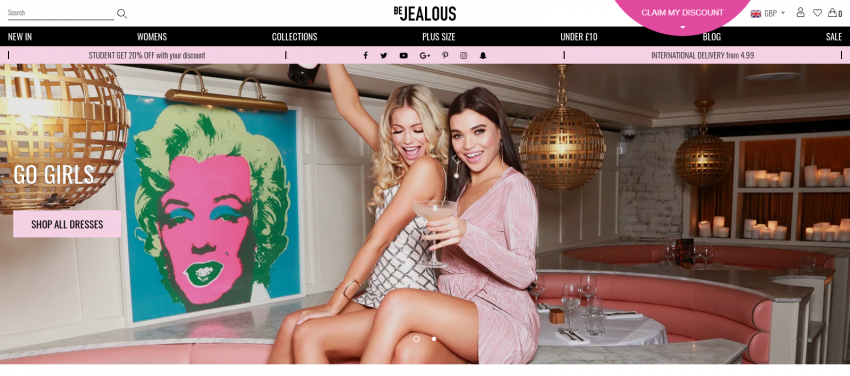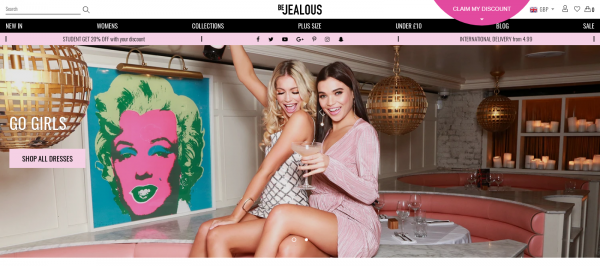 Make you date jealous with the supreme fashionable clothes available at Be Jealous. All the divas looking for clothes to match your personality but stuck in a budget? Be Jealous is your store. Its online website has multiple choices for women of unique style.
---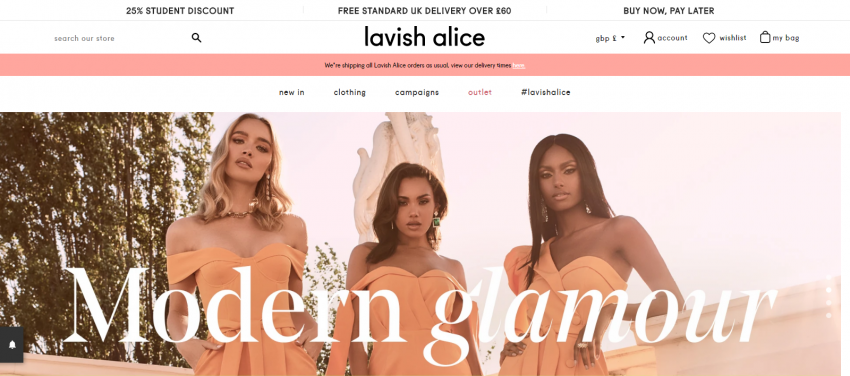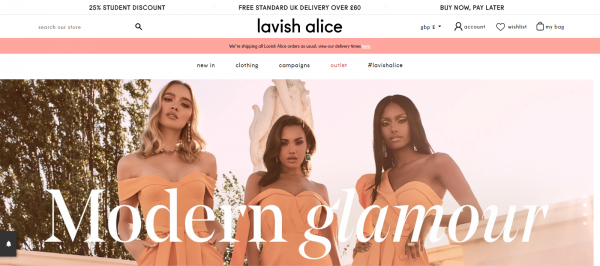 If you are looking for outfits to wear at office or formal events, check out Lavish Alice for some chic clothes. Differing from other brands, it provides solid color clothes to give a sharp look to your personality. Though high in price range, it's totally worth the try.
---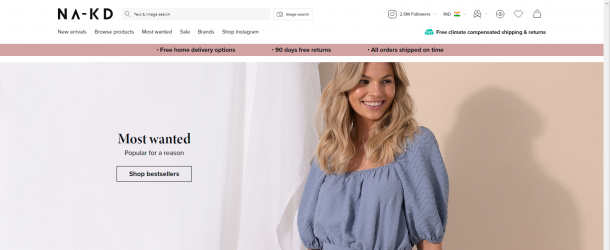 NAKD is a top European company that is growing at accelerating growth. Ranging from basic t-shirts and tops to cool pair of denim, cute sundresses, and quirky street wear.
---
Shein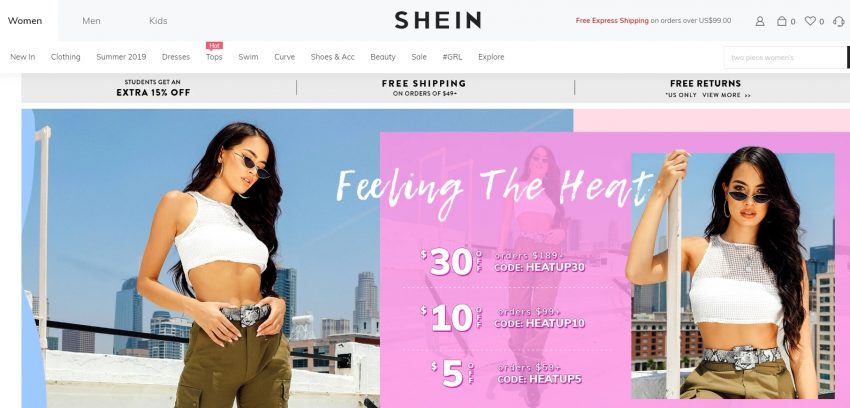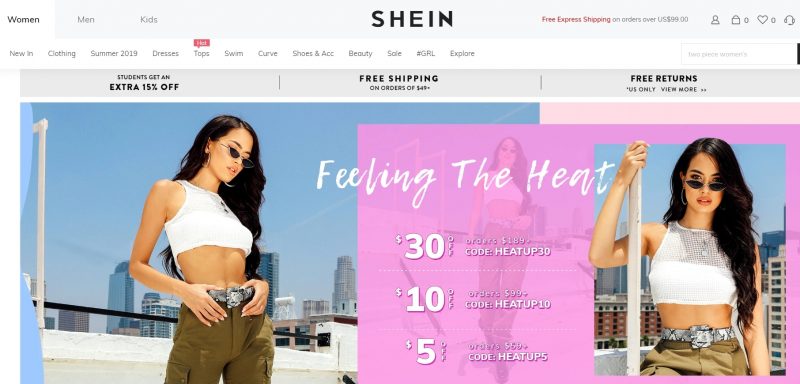 Known by every shopaholic, Shein is a bran that needs no introduction. If I were to describe shein in one word, I would rather call it a universe. Yes, it has everything you are looking for, be it for men women or kids, clothes footwear and jewelries, shein has the answer to all your shopping cravings.
Its app or website takes you to an unending tour of the collection of clothes and accessories and what not. It not just offers numerous sale and discounts, but leaves you confused due to the availability of choice.
The quality of items that shein delivers is trustable without a single doubt, and t has effective exchange policy for people unpleased with the products. Though sometimes not up to the mark, you cannot not buy from shein after you're used to the style.
---
The choices never end. Their prices are super reasonable just like boohoo and they love to play with prints and patterns!
There a lot of more online fashion stores taking inspiration from Boohoo and other related brands, the list is never ending. Check out the mentioned stores and continue to be your most stylish self!
Refrences:
https://www.society19.com/uk/online-shops-like-boohoo-for-cute-and-cheap-clothes/