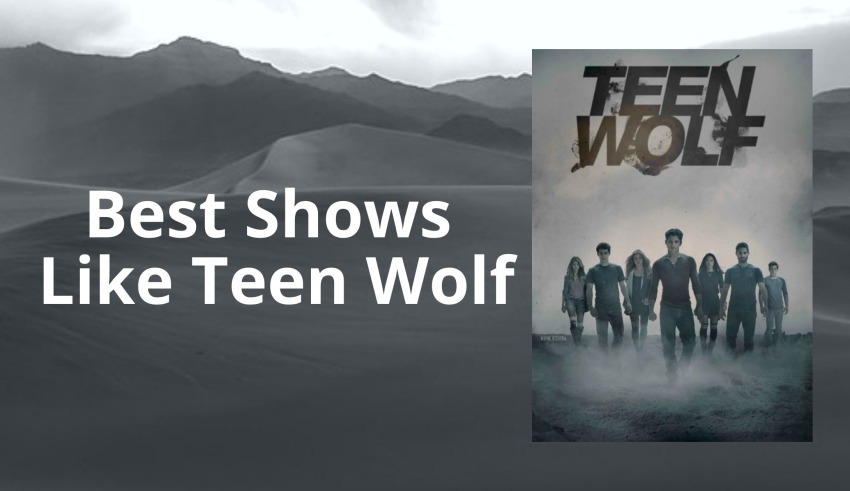 Who doesn't like some gore werewolf action? If you are someone who does, today's article is the perfect place for you to start. Shows Like Teen Wolf is a show that has six seasons that revolve around a guy in his second year of high school and is bitten by an alpha werewolf. However, then he discovers new powers embedded in him, which naturally exposes him to the unknown dangers of the world.
However, how he faces those challenges and keeps this secret at bay is what the show is about. If you have already watched the six good seasons of this show and are looking for more, then we've got exactly what you need.
Today we are going to talk about the ten best Shows like the teen wolf, that will take your breath away, in some sense. If that is what you're interested in then let's begin without further ado. 
Here is the List of the 10 Best Shows Like Teen Wolf In 2022.
Vampire diaries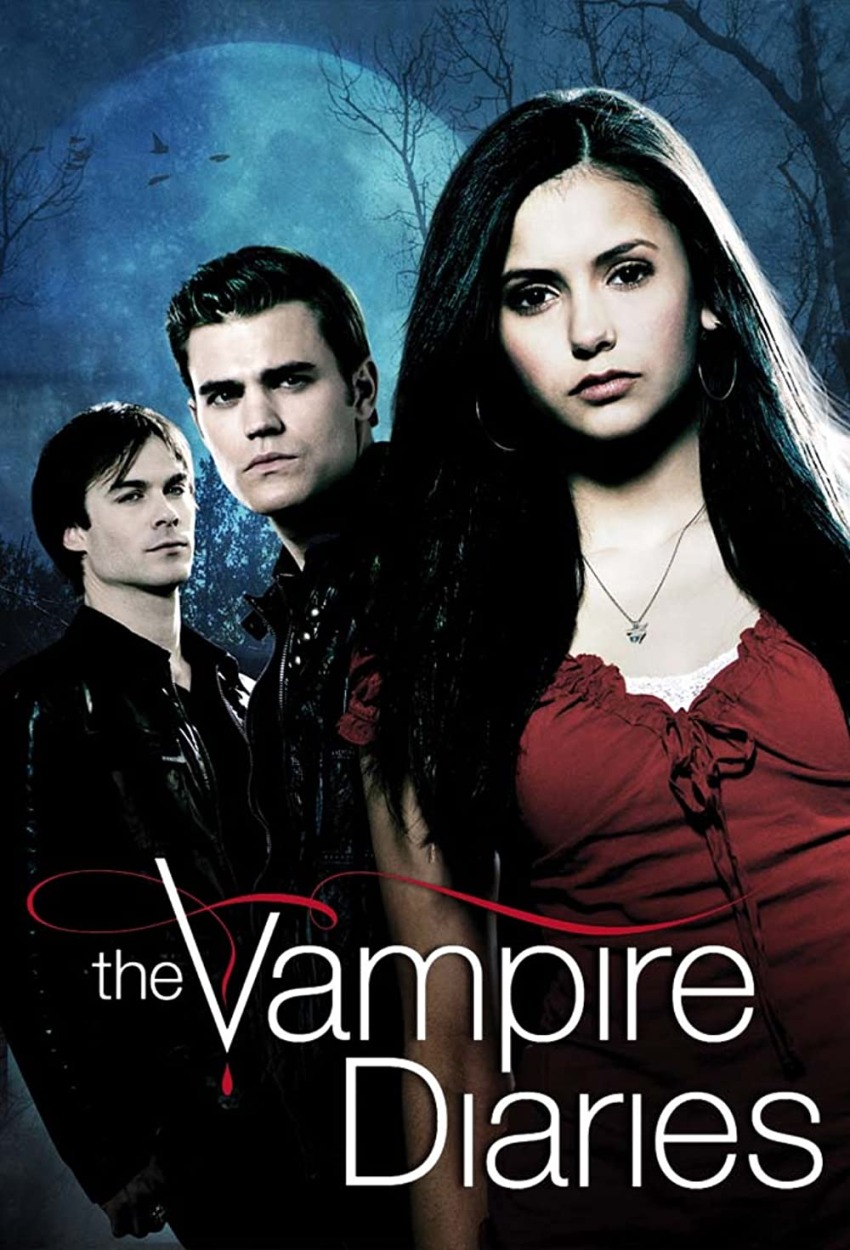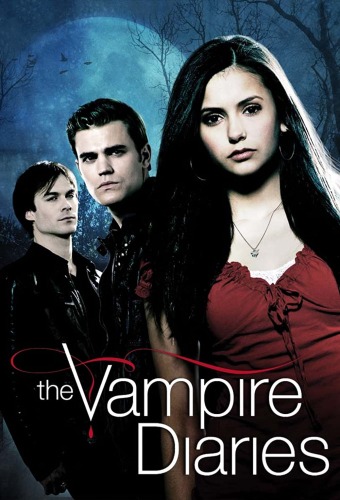 Available At Amazon Prime | Netflix
There is no talking about Shows like the Teen wolf without including vampire diaries in the first place. With millions of fans all over the world, the vampire diaries are one of the most popular TV shows of all time. With a cast that has made its place in everyone's heart, vampire diaries are one of the best vampires shows to exist.
However, let's move to the plot. The plot revolves around a girl who finds herself tormented by two dashing men, who turn out to be a pair of vampire brothers. However, these vampires aren't like the typical vampires you'd like to think. There are few things that will make you relate them to the vampires you have heard of.
However, the only thing that is a bit distracting in the vampire diaries is that they have a lot of things going on at once. There are too many subplots. If you can wrap your head around who lives, who dies, and who comes back to life, then be our guest and watch vampire diaries. However, if you are a casual watcher, then beware.
But, if you look past the first few episodes of the show, then you will find that the show has a lot to offer. There are a ton of nail-biting scenes that can hook you on your seats and a bunch of stories that you wouldn't miss for the world.
If you liked the teen wolf, then we can guarantee that you will love this show as well. Here is another follow-up series for the same which is called the originals for some reason. But that is a prequel to this show.
---
The originals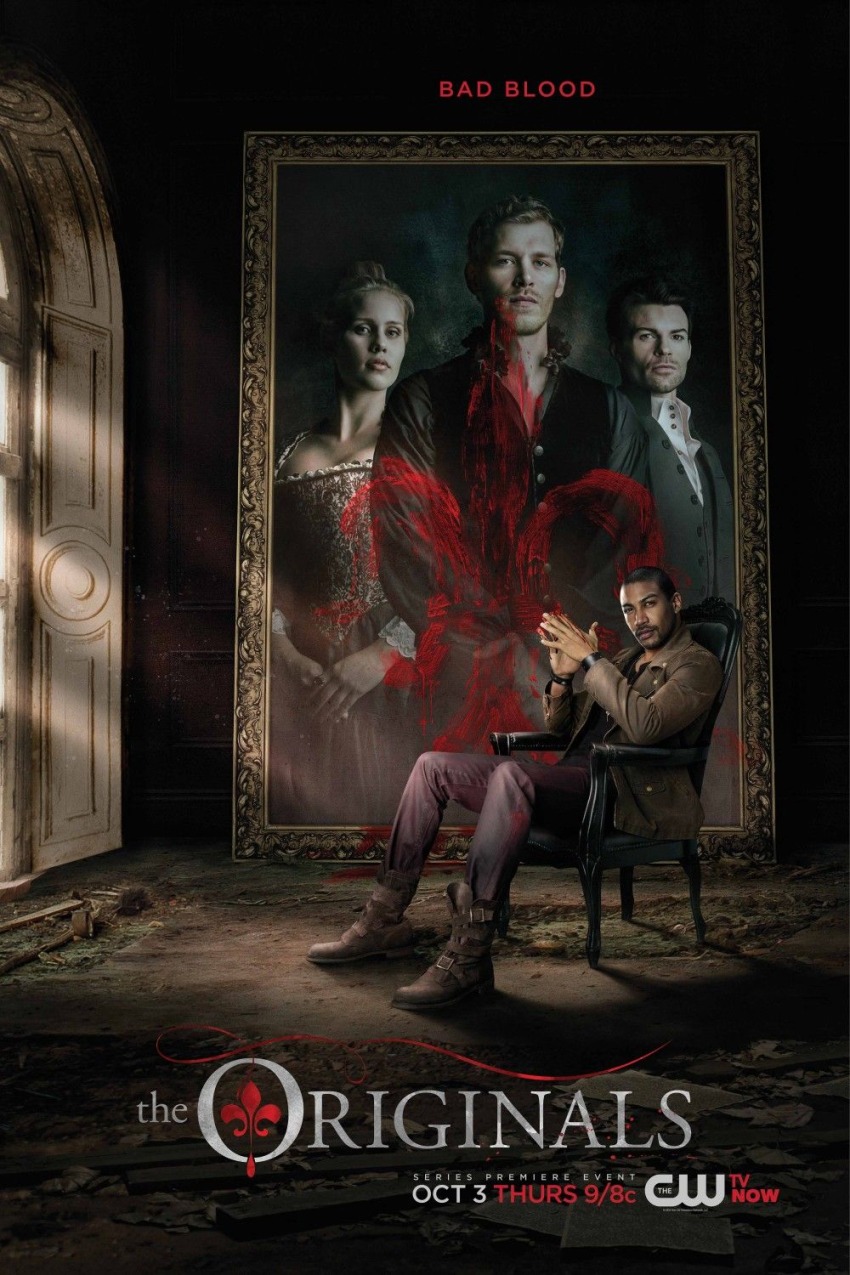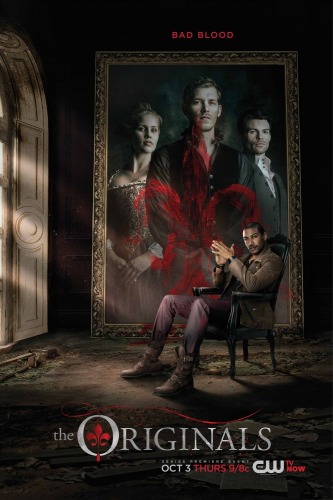 Available At Amazon Prime | Netflix
As we said, the originals is a show that is set on a timeline that has happened before the vampire diaries. The originals, however, isnt a callback of all the stories that have happened in the vampire diaries but is a show that is perfectly crafted in its true sense.
If you want to dwell on the more gore side of things about vampires, then the originals are the show for you. Since this show does not have a lot of the cheesiness the previous show had to offer, it is much more likely to end up in your favorites.
However, the entire five seasons run through the plot that first time a child has born a hybrid, that is a part werewolf and part vampire. But if you know how this thing goes, a vampire and a werewolf are supposed to be natural enemies.
The entire series is based on that but takes you through a bunch of subplots that make you more intrigued in the story. If you liked watching the teen wolf, then the Original is the show we'd recommend you watch.
---
Pretty little liars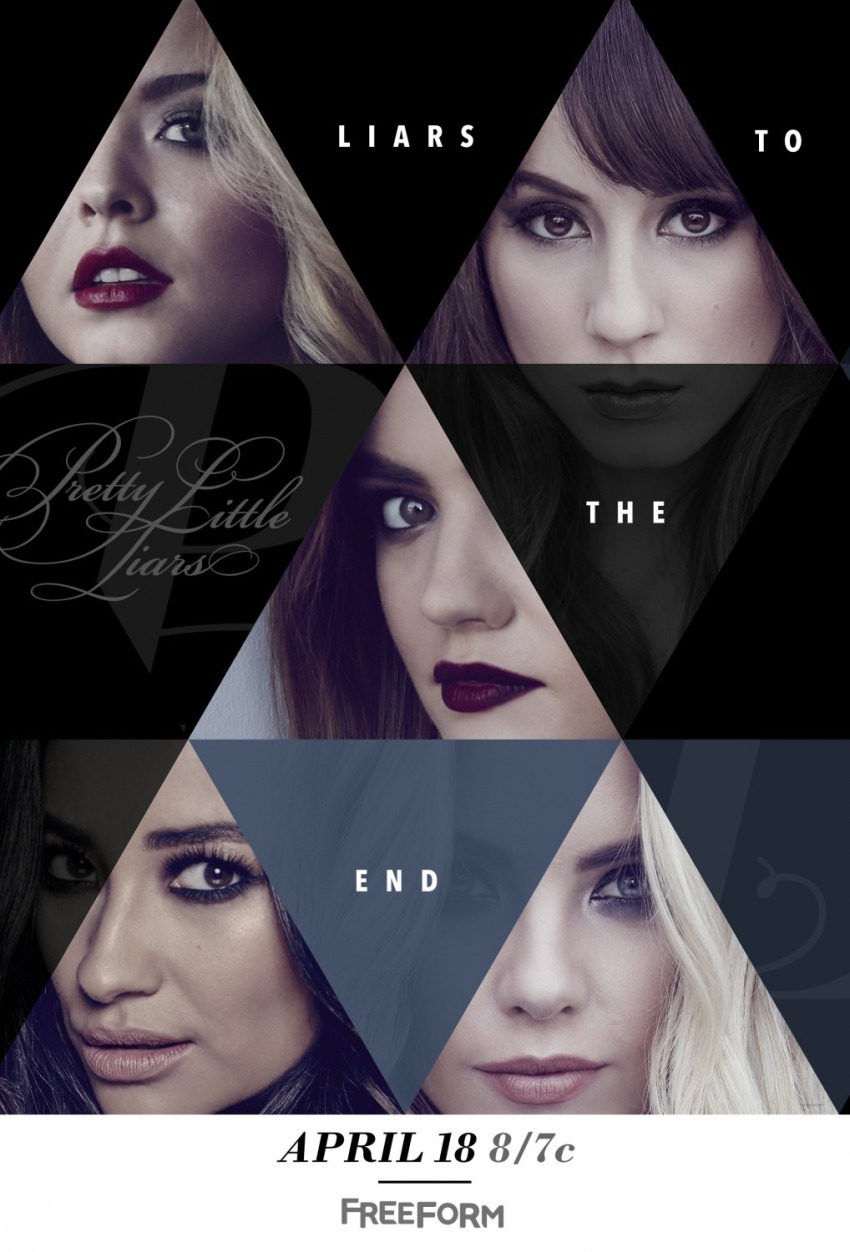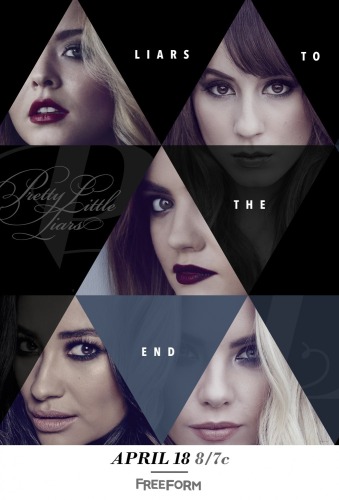 Available At Amazon Prime | Netflix
Pretty little lars are one of the best shows to watch if you have already watched the and like to watch Shows Like teen wolf. This is a show that revolves around four friends who have grown apart after one of their friends has been killed.
However, things take a massive turn when they all receive the same texts from their dead friend which is what makes them terrified and come together. However, things dont just stop at a cat and mouse chase. The dead friend is threatening them to expose their heinous deeds out in the public, which is what's keeping the three friends going at it.
We dont want you to hate us, so we're not going to spill the beans as to what those secrets are already, but later in the series, you will realize that these people were misunderstood and were in very treacherous situations to have acted that way. This is a show that will keep you on the edge of your seat if you like watching thrillers.
However, in an attempt of stopping their dead friend to let their darkest secrets out, the three friends also try to figure out who has been sending these messages and how did they come to know of it al. with a lot to offer, pretty little liars is a great show that we highly recommend you to watch.
---
Being human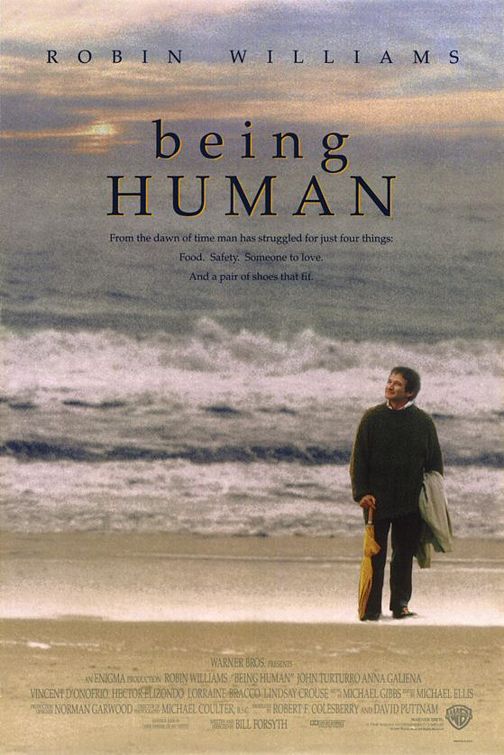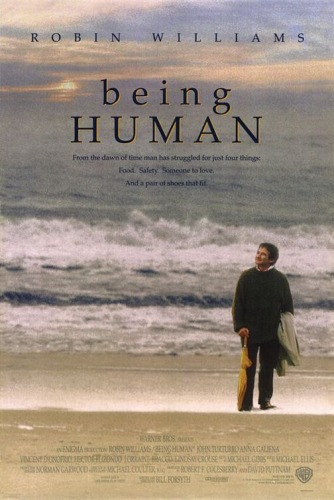 Available At Amazon Prime | Netflix
Being human is a show that we highly recommend you to watch. This is because we consider this show to be one of the most underrated shows on the entire list. Being human is the nuance to every vampire show you never asked for. If you were not satisfied with just the werewolf and vampire elements. Being human adds the layer of a ghost to it.
This means a ghost, a vampire and a werewolf are living under the same roof trying to make it through this dreadful world. However, the plot of the story is very concise, and with the support of an extremely well-performing cast, being human is a show everyone must watch.
Being human, unlike other shows on the list is not that high budget, which means you won't get a lot of action scenes filled with CGI and visual effects, but the plot will make you laugh invariably and also make your gut-wrenching at times.
If you liked the teen wolf, we highly recommend you to watch being human, because it is something that you never expected, yet extremely fun. If you have a thing for gore, dark comedy, and a great solid plot underlying it all, then being human is the show for you.
---
Hemlock grove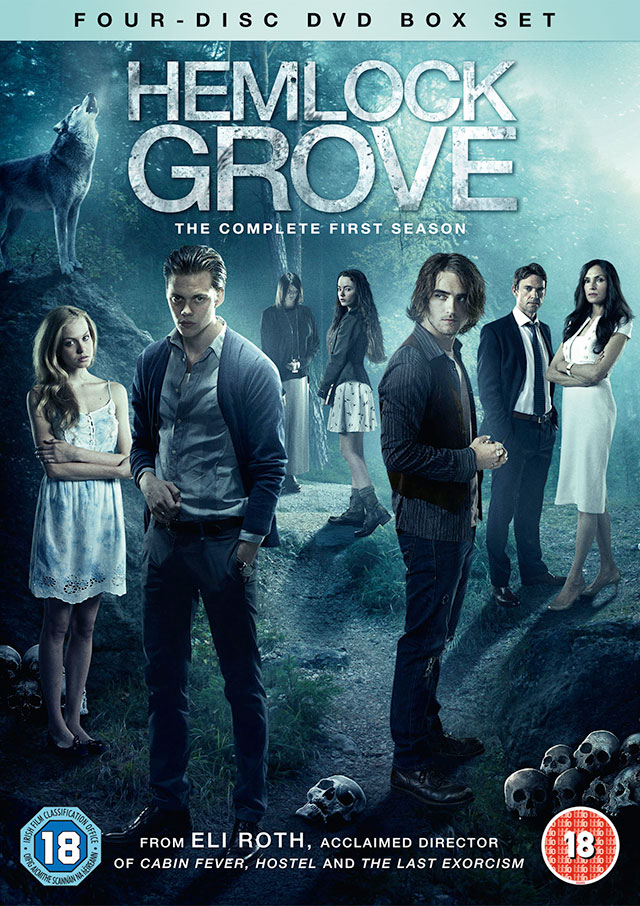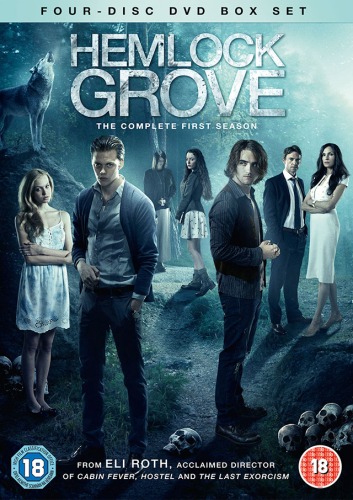 Available At Amazon Prime | Netflix
Unlike the other shows we have mentioned, hemlock grave is a show that is much more mature and grown. It gives you a different insight into how the vampires and werewolves came into existence which is what makes this entire story much better than others. The plot revolves around the brutal murder of a young girl.
However, if the investigation can lead to the true killer in a city where everyone has dark secrets, is the question. This is where the angle of werewolves and vampires comes into place. The use of mythology to bring out these characters, in reality, is what makes this story so interesting. Hemlock's grave is a must-watch.
However, since the fans did not like it as much because it wasnt as mainstream as they liked, the show was called off sooner than it was planned. Hemlock grove is a series that we highly recommend watching, especially if you liked the teen wolf.
---
Game of thrones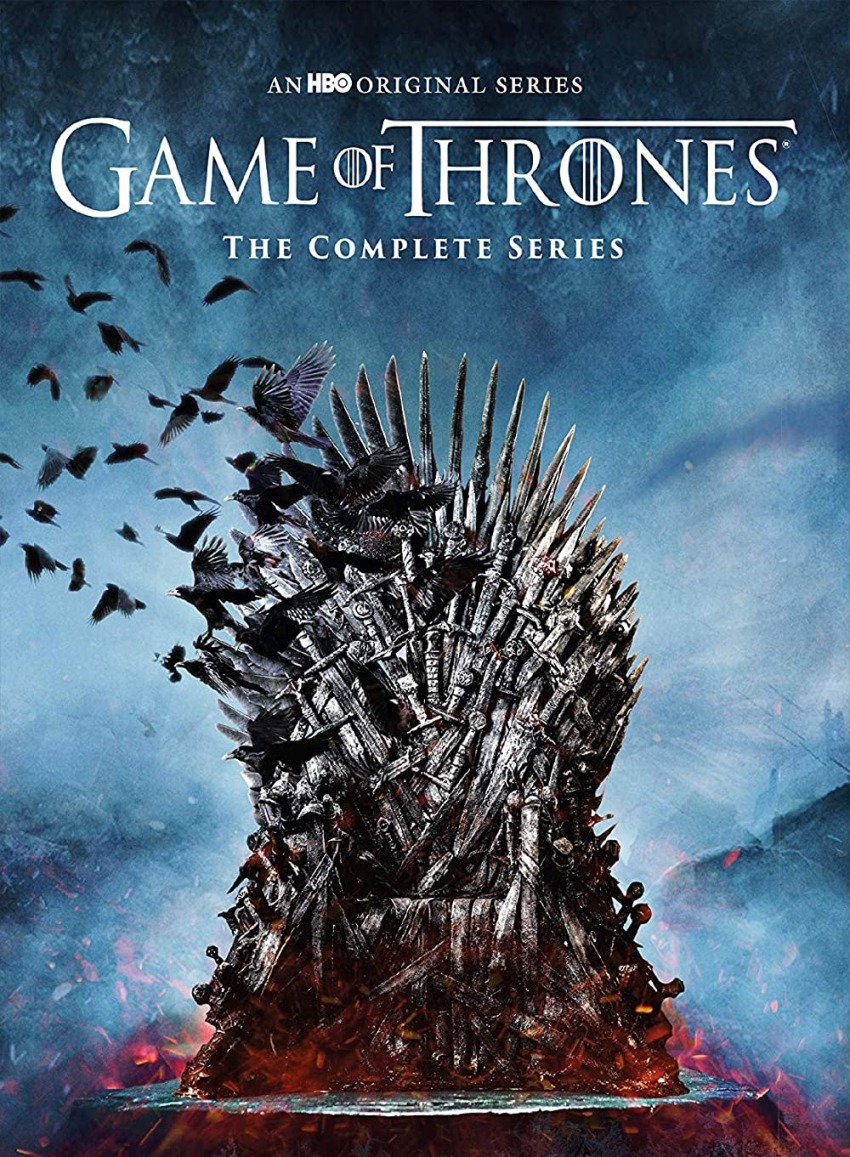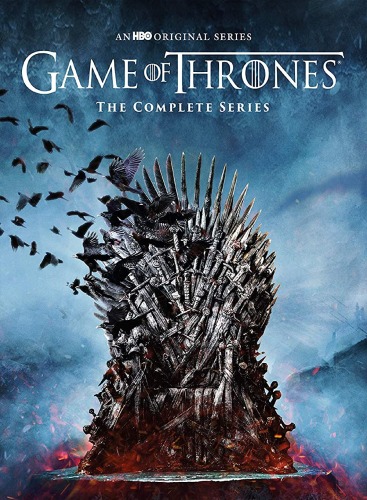 Available At Amazon Prime
Well well well, if it isnt the most popular show on the planet, game of thrones. To be honest, the game of thrones is a show that deserves the hype. Unlike a lot of other Shows like Teen Wolf. well let that e, we dont want to offend fans here. But coming back to GOT, it is a show that has as many ups and downs as you can think of and is exactly famous because of that.
However, there is a higher power waiting to doom them. Will they be able to resolve internal issues before they face that demon is the question?  However, that is the main plot of the series, but the subplots bring equal entertainment.
This is a show that will make you question right or wrong and the hunger for power and its downside. There is no permanent hero or villain, which makes the show more fluid and dynamic to your taste.
Within the plots, you will also find immense drama, entertainment, and thrill. If you liked the teen wolf and haven't already watched GOT, then trust me this is something worth investing the time in. game of thrones is a show that will go down in history.
---
Supernaturals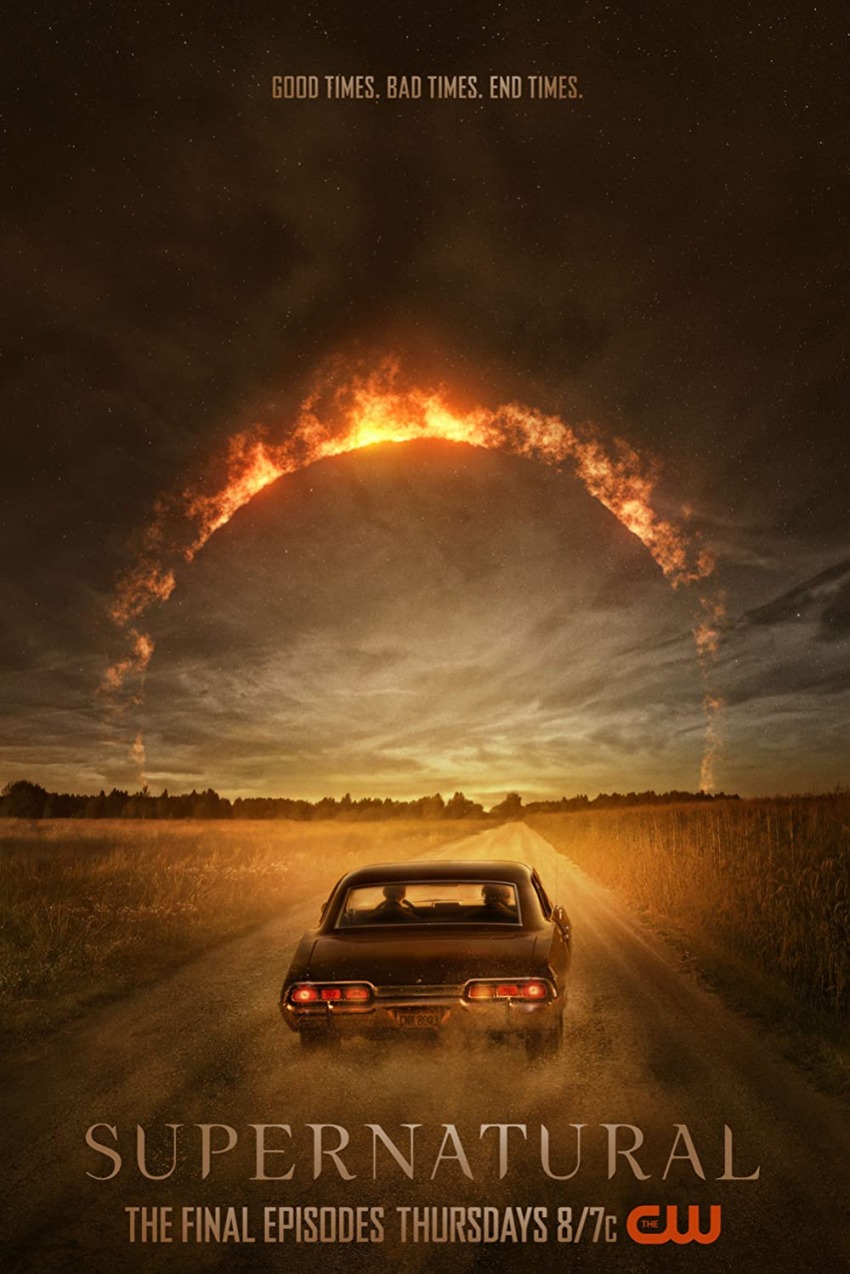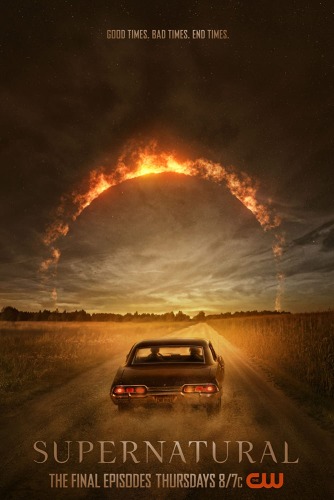 Available At Amazon Prime | Netflix
We know, what you're thinking, yes, supernaturals is the show that we are putting up next on the list. There is no shame in doing so, because supernaturals are the show that will entertain you if you're not too old. However, ironically this show has already come out with 13 seasons, meaning 13 years of work in the line, which is an immense achievement.
However, supernaturals is a story of two people, supernaturally gifted on the hunt of every type of creature on this planet. Be it vampires, werewolves, ghosts, whatever you can give a name to, these boys have them on the hit list. Throughout 13 seasons they have done everything you would like to see a superhero do, but that has a twist. They have died too many times.
Yes, you heard us right. What is even the point of the title supernaturals if there are no extra lives? However unfair it might sound to other creatures, the supernatural makes it seem eerily natural and wants you to believe it.
However, after the first 5 seasons, supernaturals has gone downhill by a mile. But thanks to the writers returning to their senses, the last few seasons were bearable. If you're looking for pure entertainment drama and cheesiness, then supernaturals are the show for you.
---
True blood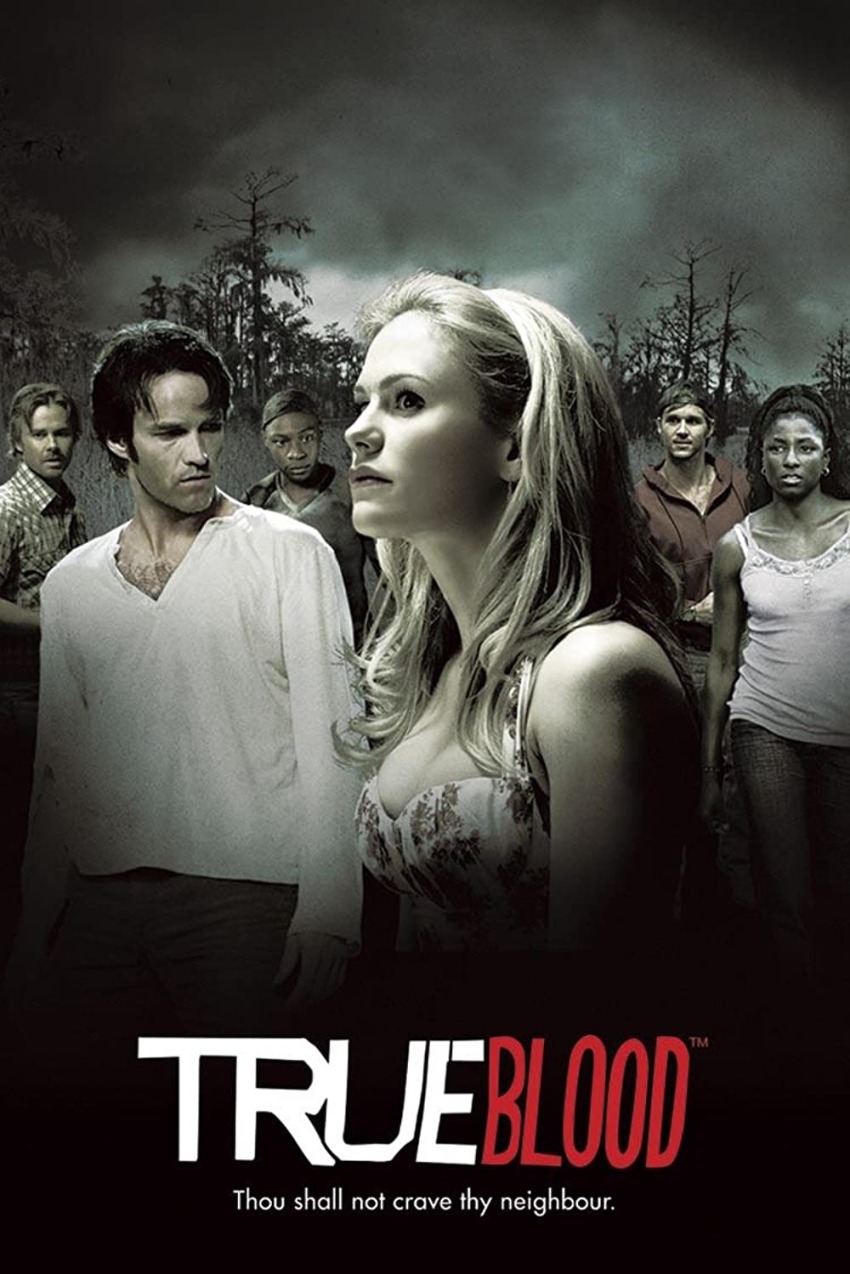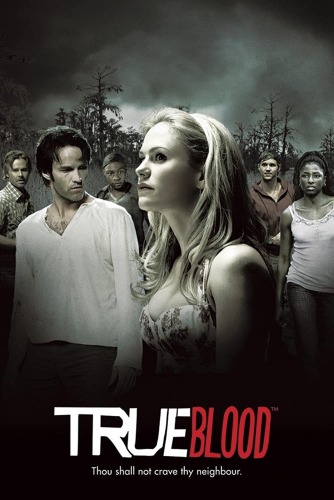 Available At Amazon Prime
True Blood is a show that has everything in the bank as to what you like. Since there is an increasing demand for the type of content that is gore and dark, true blood's TRP is on the rise. However, true blood isnt a show that you can find on Netflix. With the deep pockets, HBO has to offer and the freedom that comes with it, true blood has elements of gore drama, violence, sex, and everything 18+.
The story revolves around this girl who can hear what others are thinking, primarily the reason for her singlehood. However, everything changes when she meets this vampire guy that she eventually falls in love with.
However, new dangers emerge and make the story even more interesting. True Blood is a story that will keep you on the edge of your seats at all times, which is why we highly recommend you to watch it.
However, there are not a lot of seasons available, because of the audience's reaction to it at that time. But, if you liked watching Shows Like teen wolf and are into mythical stories, then true blood is a show that will interest you a lot. So if you haven't yet watched the show, then we highly recommend doing so!
---
Buffy the vampire slayer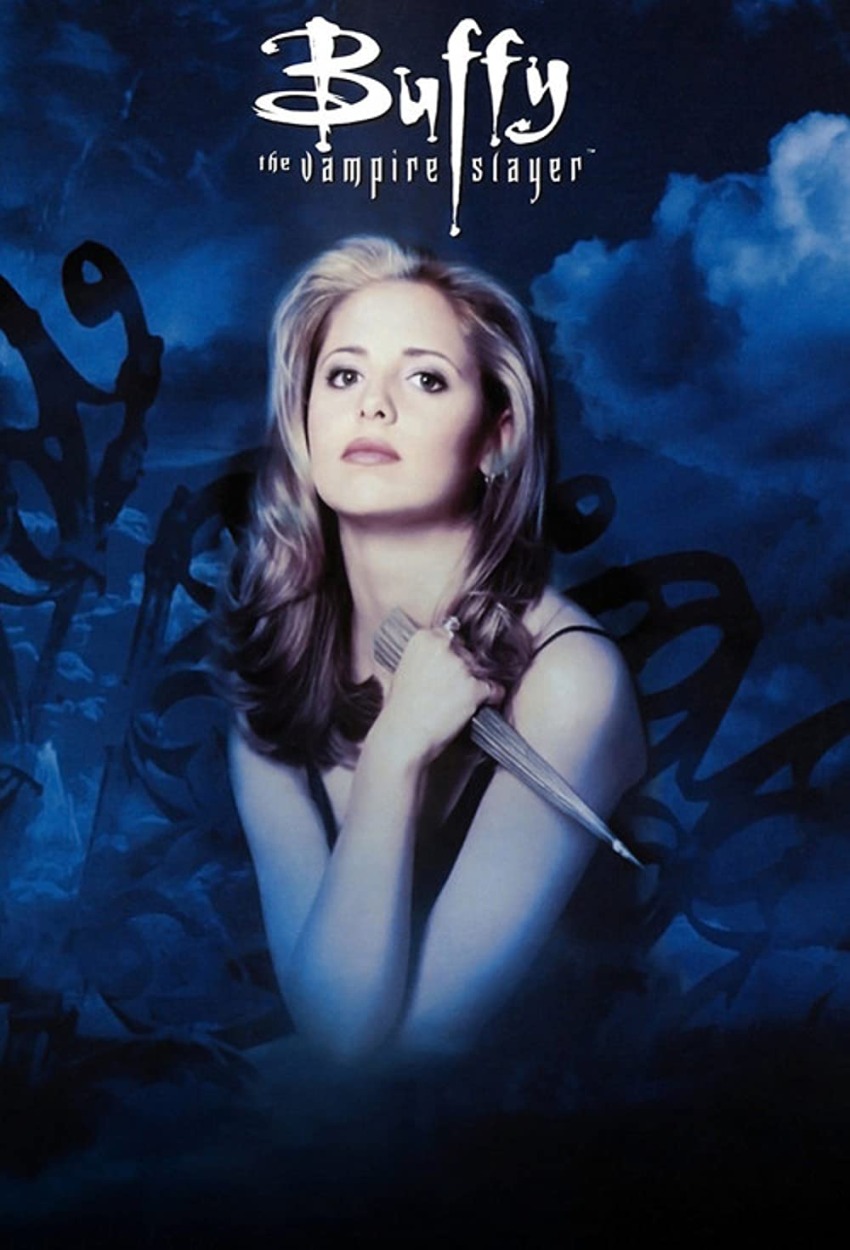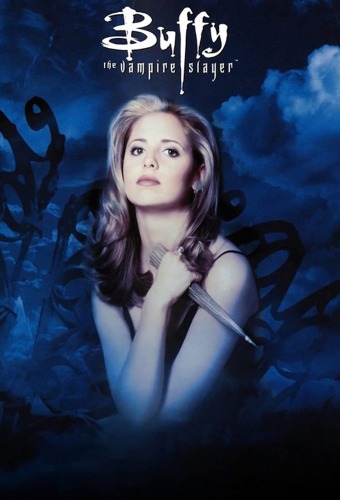 Available At Amazon Prime
The title of this TV show is apt. The show revolves around a girl who finds out that she has supernatural powers that help her slay vampires and other evil characters. After stumbling upon this fact, buffy sets out on a journey for the same and hence is very excited to achieve what she sets out on achieving.
This show is very popular all around the world for how it turns out and how interested this can keep the audience. However, you will find out that the story is not just about slaying vampires and other demons as the story takes a turn at very many points. If you liked teen wolf, then this show will interest you. And if you haven't watched it yet, then we highly recommend you do so.
---
Angel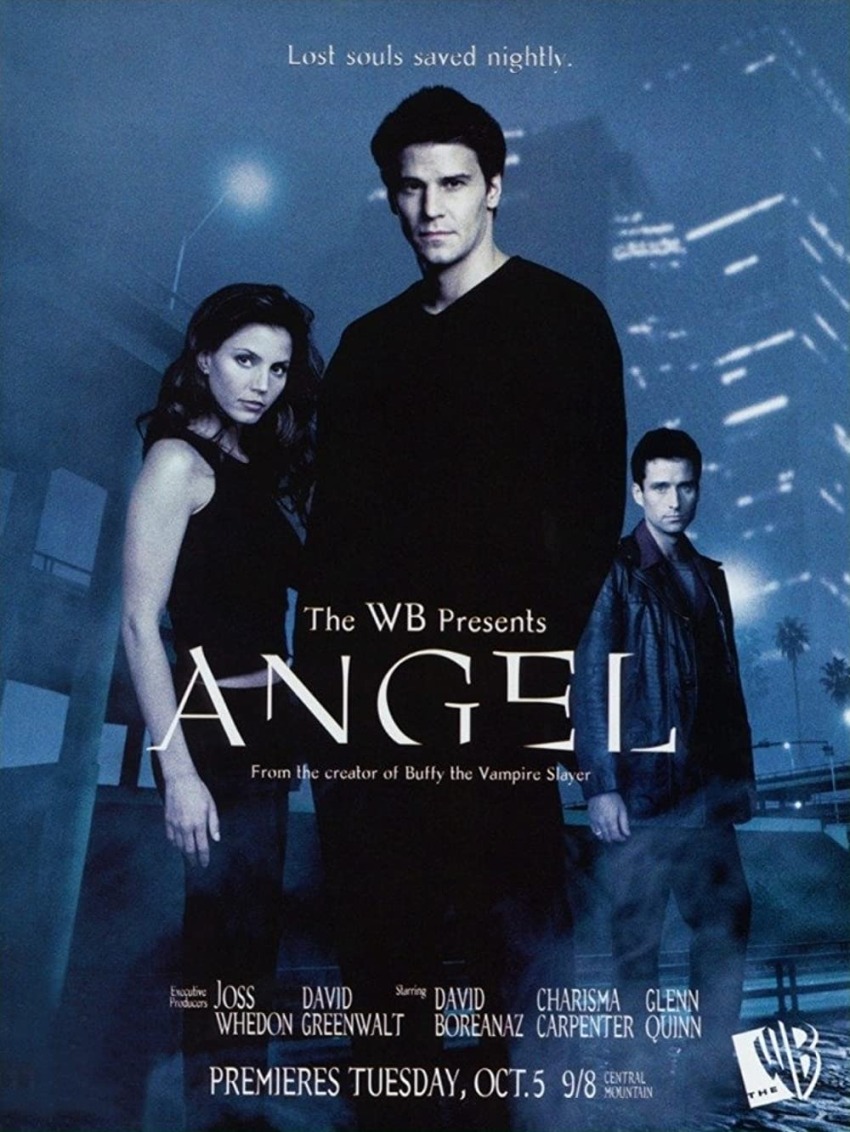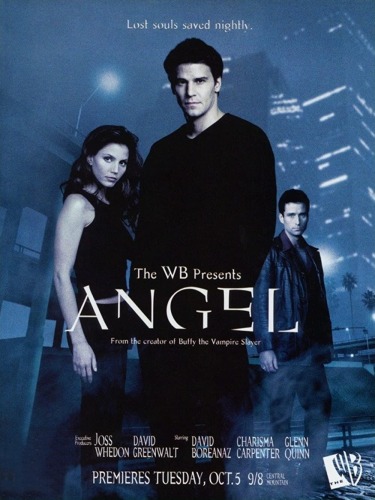 Available At Amazon Prime | Netflix
Unlike the other shows mentioned here, the angel is a show that is meant to take you to a different realm. The story revolves around a cursed vampire that finds refuge in the city of Los Angeles.
However, on his path to redemption, he uses his powers to help people with their supernatural problems. However, it does sound like a buffy vampire slayer spin-off, believe us it is not. Angel is a series that we loved watching, and if you liked watching teen wolf, you'd do too. If you have never heard of its name before, then we highly recommend you to watch it. 
Conclusion
Those were the top ten TV Shows like the teen wolf. However, if you make us choose one of them, we probably won't be able to, because they're all that good. If you like watching fantasy dramas and related TV shows, then these are the shows we'd recommend you to watch. We're sure you will find something you like from the list given above. Till then, keep scrolling