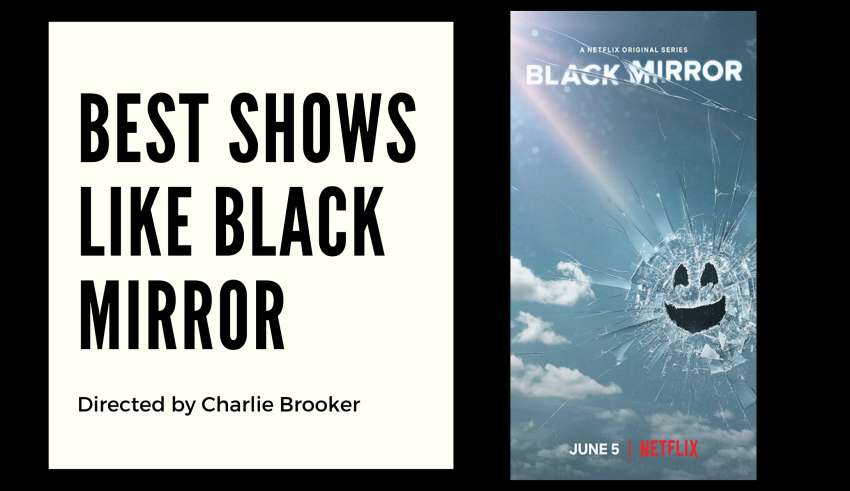 For someone who loves dark, twisted, and thrilling plots, shows like Black Mirror can prove to be a real haven right now. Sitting in the comfort of your home, as you wonder what show to watch next, perhaps some insightful stories plotted around mysterious happenings and powerful characters is what you need. Black Mirror happens to be a perfect example.
The show has managed to grab a lot of attention because of its 'uniqueness' in recent times. Currently one of the most sought after shows airing on Netflix, Black Mirror has an interesting take on today's society. The society and its grim layers have been portrayed beautifully in Charlie Brooker's own style.
If you are already done watching the show, you better not sit idle before the next season of the show premiers. We bring to you a list of 15 equally interesting and thrilling shows to watch if you have loved Black Mirror, each as addictive as the other.
Here is the list of  Best Shows Like Black Mirror:
Altered Carbon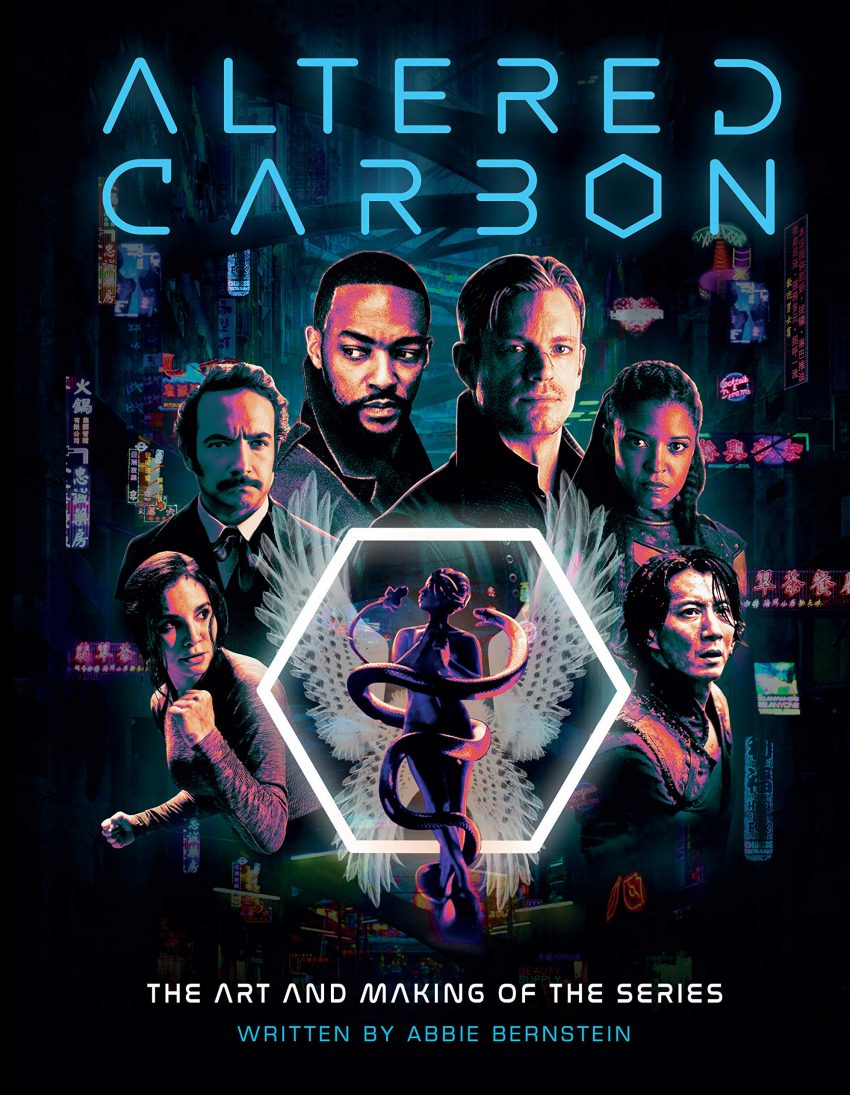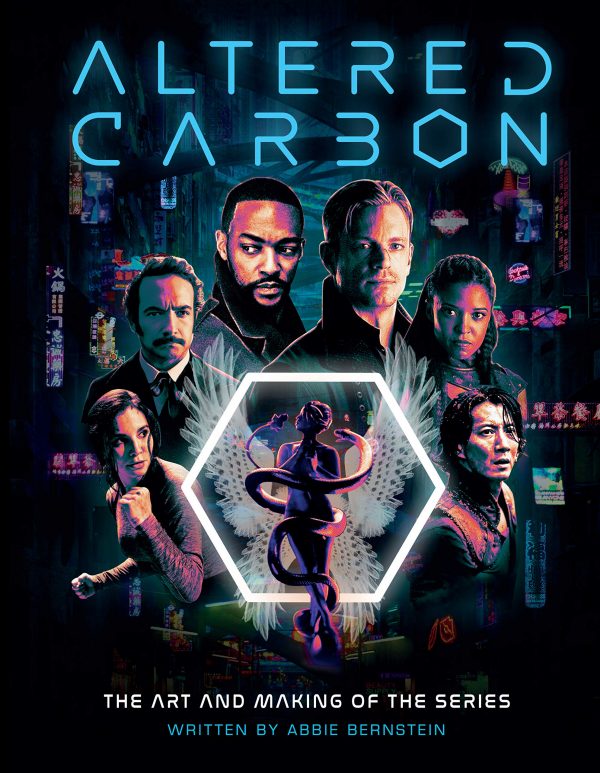 Available on  Netflix
If you are hunting for shows like Black Mirror, which deals primarily with the malice of over-dependence on technology, Altered Caron deserves a mention. The show is, like few others on this list, set in a futuristic land where technology has managed to creep in multiple layers of human life.
The main issue at hand is human cloning and the transmission of human perception from one body to another. There is obviously a lot at stake. Yet, technology has gripped and almost blinded the world by now. Or, do we say it has managed to overtake it?
The story's unique plot gets even more absurd as even the protagonist's consciousness gets transferred into a different body. So, you have Joel Kinnaman as the protagonist of season 1, who is replaced by Anthony Mackie, as the same character, in the next season.
---
The Handmaid's Tale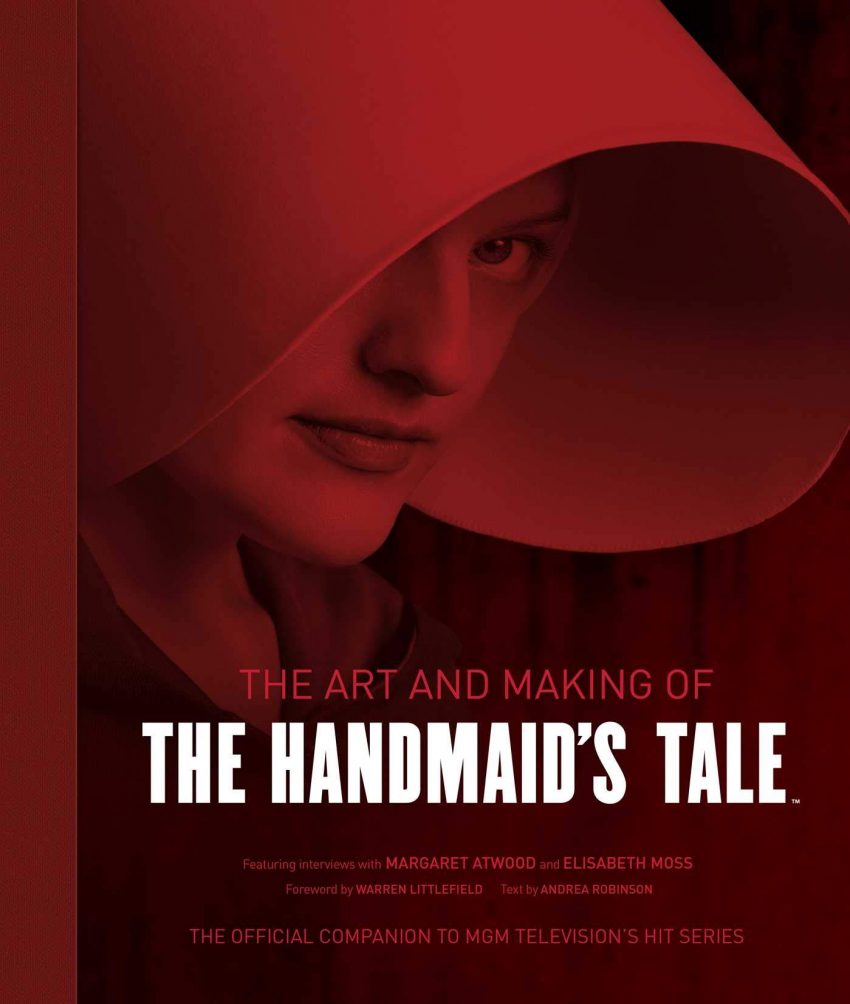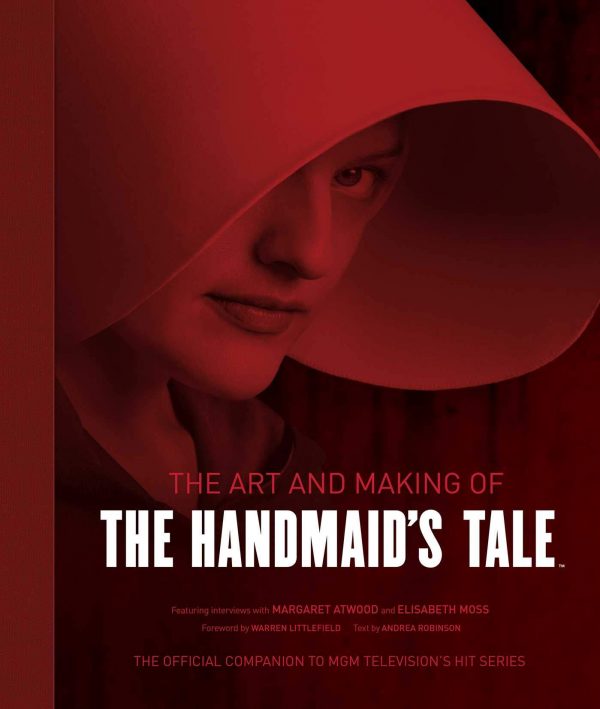 Available on Amazon Prime
One of the most popular shows to be aired online in recent times, The Handmaid's Tale is based on Margaret Atwood's literary classic of the same name. However, this is not a show for the faint-hearted. The reason is that the show portrays, very realistically, the many atrocities people were subjected to in the days in which the story has been set.
In those times, women were considered nothing more than an object, their prime function is to reproduce. The utterly patriarchal society seems to have inflicted such great miseries back then that is almost unimaginable today.
The Handmaid's Tale manages to depict all this and much more in its televised adaptation starring Elisabeth Moss as Offred. The show has been widely lauded and makes for a must-watch for anyone looking for riveting shows like Black Mirror.
---
The Twilight Zone

Available on Amazon Prime| Netflix
The Twilight Zone has often been touted as the pioneer of the anthology format when it comes to television. Unlike Black Mirror, which inclines more towards science fiction, The Twilight Zone lays more focus on the supernatural. Every episode talks of a new supernatural character and has a fresh take on the society of our times.
The Twilight Zone is a must-watch for someone who has been drawn closer to Black Mirror because of its style. The show is chilling and spooky for a great part. Although there have been multiple revivals, including one very recent venture by Jordan Peele, the original still manages to be the best. Watch The Twilight if you feel drawn towards shows like Black Mirror with fragmented, interesting premises.
---
Dead Set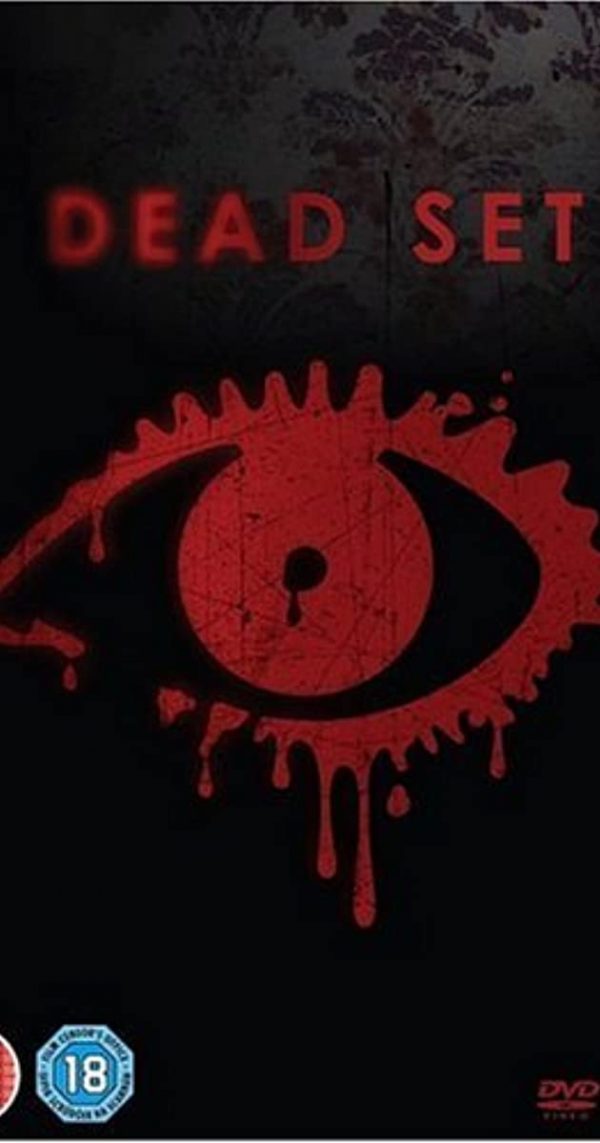 Available on Amazon Prime| Netflix
Anyone who is looking for shows like Black Mirror to watch cannot skip Dead Set. Created by the same Charlie Brooker who is also behind Black Mirror, Dead Set is a story of a zombie apocalypse that manages to thwart the shooting of a reality show.
The action unravels on the sets of a popular television reality show Big Brother, where zombies have begun attacking the participants, wreaking havoc on not just the individuals but also the technology and society on the whole. The show can be called a unique take on something we are used to enjoying today and makes for a rousing watch.
---
Stranger Things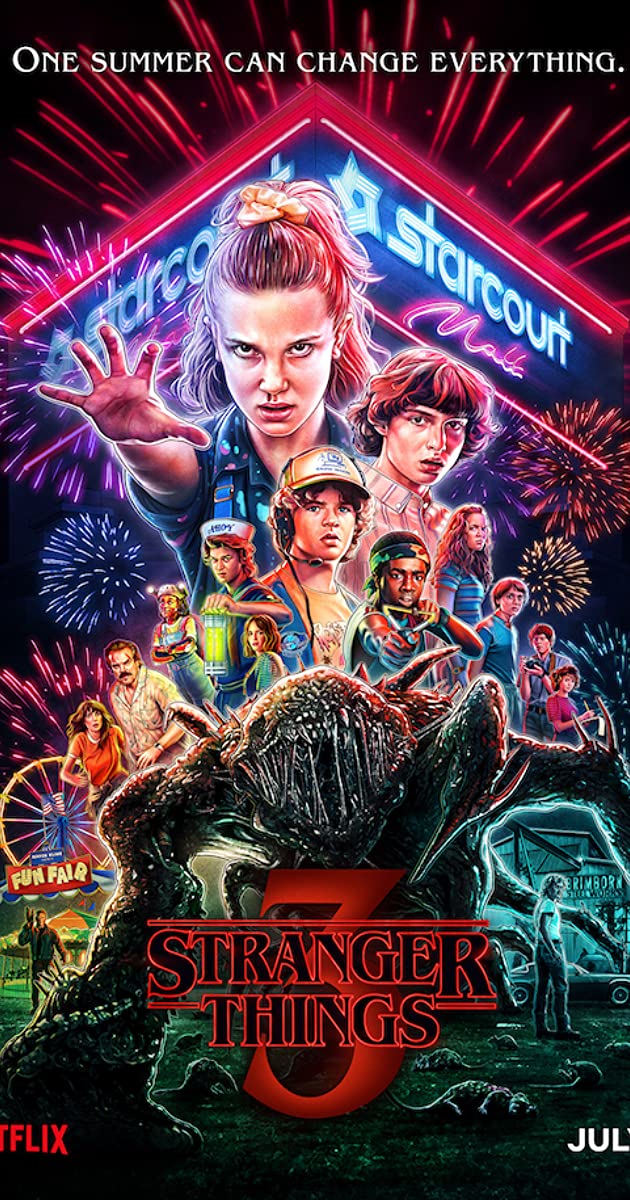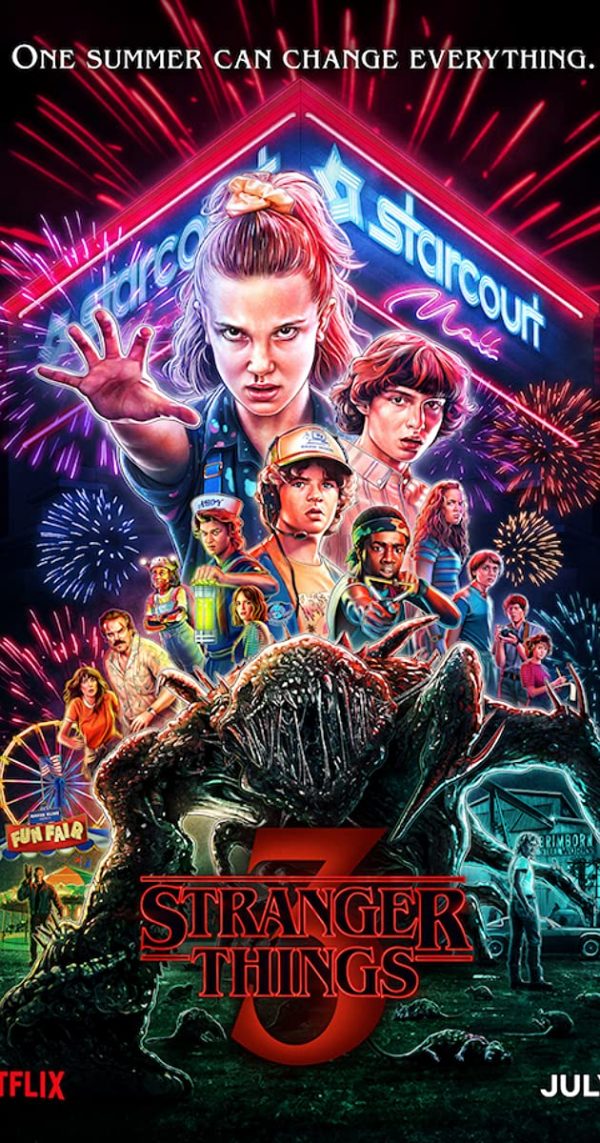 Available on  Netflix
This is one show that hardly needs an introduction. Within no time, Stranger Things has managed to grab worldwide attention as a brilliantly written thriller. For someone hunting for shows like Black Mirror because of the involvement of characters in unraveling mysteries and conspiracies, there is no need to look beyond Stranger Things.
The story is weird, different, and, to some extent, chilling. Set amidst imaginary situations portrayed very realistically, Stranger Things tries to capture a world replete with supernatural beings and multiple dimensions. The story begins with a child gone astray and the entire town in the mayhem.
What ensues is a series of unpredictable twists and discoveries. The government's experiments, the attempt to discover the truth, and the fears of the residents are brought to life with some noteworthy performances.
If you haven't already watched the show out of either peer pressure or social media hype, this is the time to get into bed and begin watching. Just like a page-turner, you will not be able to let the story aside for even a short while.
Related: Shows Like Stranger Things
---
The Ray Bradbury Theatre

Available on Amazon Prime
Ray Bradbury is considered one of the best science fiction writers the world has ever seen. Besides, Bradbury is also celebrated worldwide for his works in the field of the genre. Perhaps this is why it becomes so appropriate to include Ray Bradbury Theater on this list of shows like Black Mirror.
Instead of being a composite story, this is a series of short stories dealing with different aspects of science fiction. It is like a gem waiting to be rediscovered. With several top-notch names from the entertainment industry making guest appearances across multiple episodes, the show is a must-watch.
We have to admit that the appearance might not be as eye-catching as the newer shows like Black Mirror, thanks to the low-budget production. Yet, the series makes for a compelling revisit. If you have been someone who loves classics and old novels for how they have been ahead of their times, you will love Ray Bradbury theater too.
---
Westworld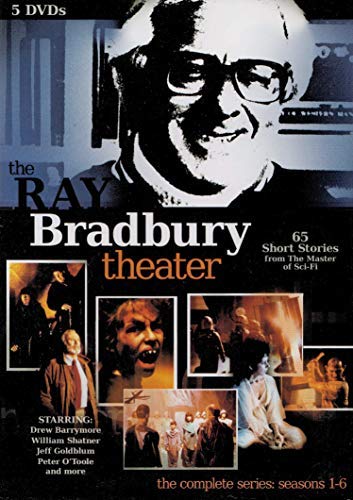 Available on Amazon Prime
The HBO show is based on a novel of the same name by Michael Crichton. When it comes to hunting for shows like Black Mirror, Westworld is an obvious choice. This is because of the recurring theme of the fearful spread of technology, and how it manages to overtake every aspect of our life.
The story revolves around a futuristic theme park and how it turns out to be a lot more influential over time. The theme of the park is the "Old West"; one gets the chance of fulfilling their fantasies in the country style. Only, you have robots to assist you in the same. Whether it is a duel or a pleasure-house, the fantasies are yours and the ones you engage in are robots.
The show has gained a lot of popularity over time because of the characters and the story. It manages to be thought-provoking and surprising at the same time. People often adjudge it as being an even better version than the novel itself. Such is the impact of the performances and the storyline that you find yourself gripped and enchanted.
---
Room 104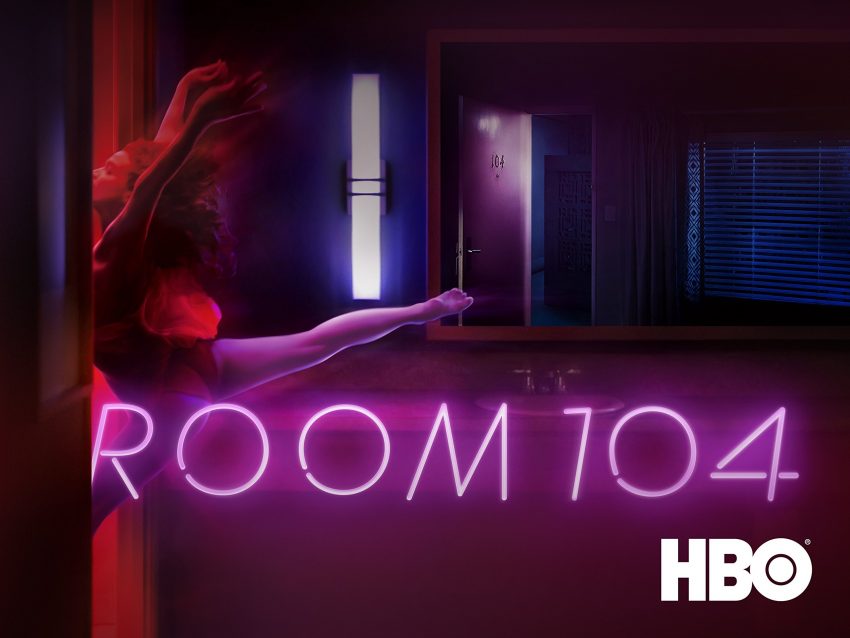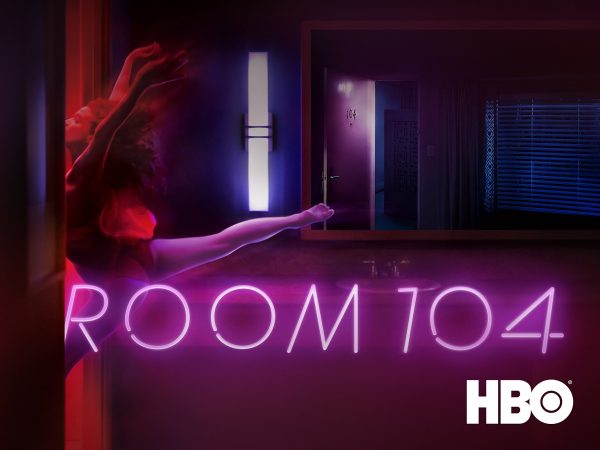 Available on Amazon Prime
If anthology shows like Black Mirror are what you are looking for, Room 104 is the perfect place to pause at. We bet the title of the show has already drawn you. The reason behind such a title is far more interesting, to be honest. Each episode of the show, after all, talks about a new story and a new set of characters; it is very much like a series of short stories. Yet, there is one common chain between all these stories. They are all perpetually set in a particular hotel room, numbered 104.
The series is a mix of both horror and comedy genres, though hardly ever together. The series follows the two genres for alternate episodes. So, with each episode, you get a new story, horror in one and comic in the next.
At times, there are also hints and elements of science fiction in the stories, just like Black Mirror. If you are looking for a good watch these days, Room 104 promises to bring in variety, flavor, chills, and stellar performances.
---
Tomorrowland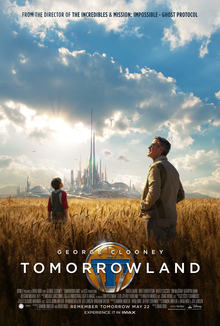 Available on Amazon Prime| Netflix
Tomorrowland deals with the adventures of Frank and Casey as they venture out on a mission to unravel the deep secrets of Tomorrowland. As the name suggests, the place is mysterious, futuristic and largely unknown. If you have loved Black Mirror, Tomorrowland also has a lot in store for you by way of sci-fi drama. Tomorrowland is a place of unexplored time and spce parallels, andits mysteries are intriguing.
Join Frank and Casey's ride to the unknown on Disney's Tomorrowland. Besides, you do not want to miss George Clooney's stellar performance, do you? Add this show to your playlist immediately, we suggest.
---
Cam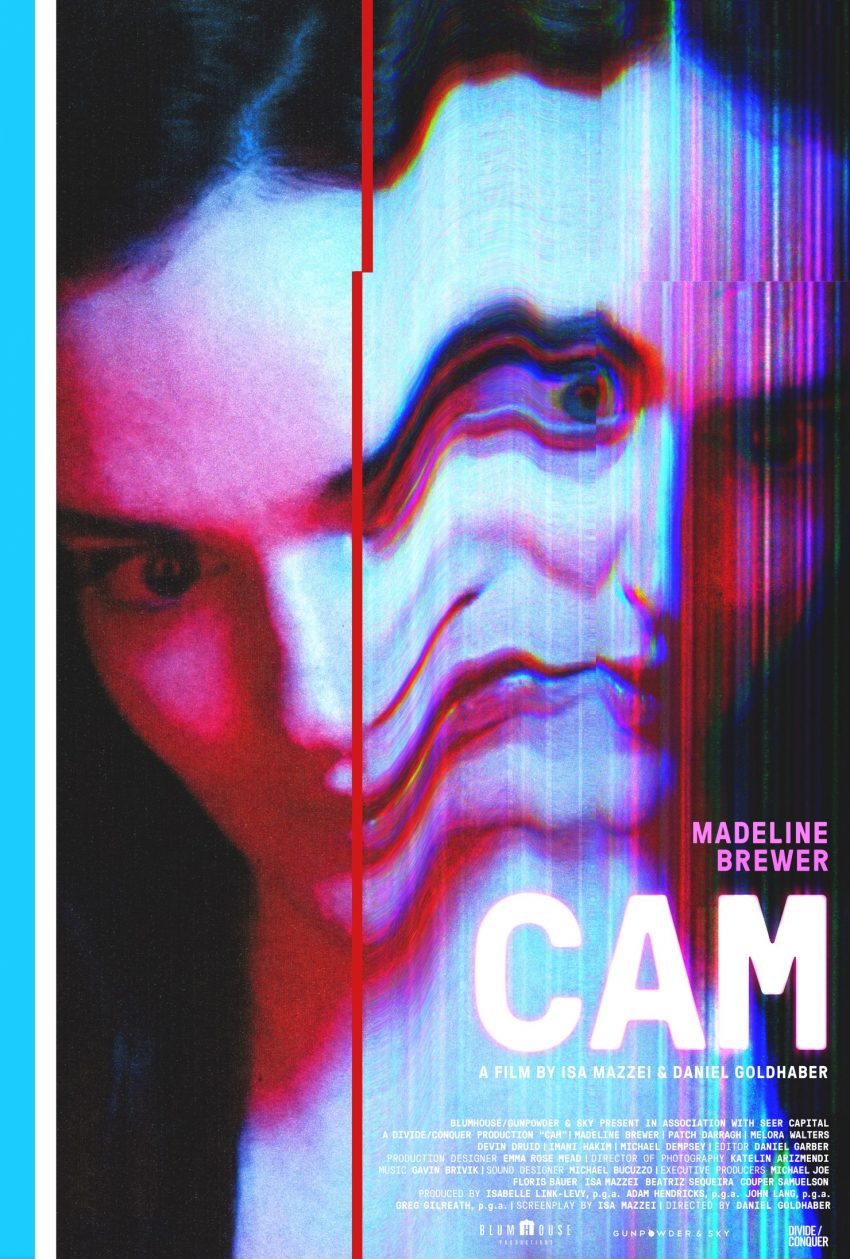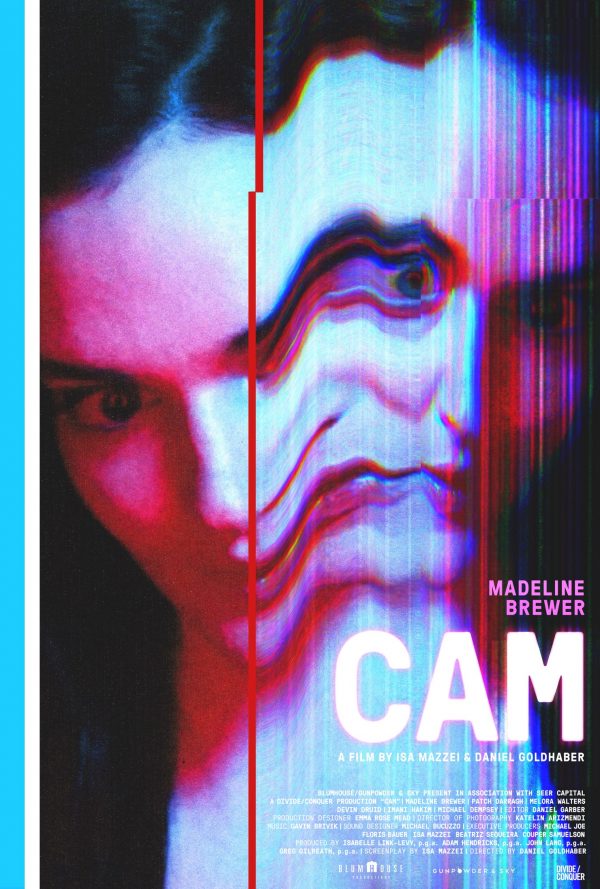 Available on Netflix
Cam is one of the most chilling and innovative premises to be featured on this list of shows like Black Mirror. Streaming on Netflix, the pot of the story revolves around a cam girl who discovers that her channel has been taken over by an impressionist. In a series of chilling encounters that follow, viewers discern that the impersonator is not afraid to push limits unimaginably far.
The compelling story makes Cam a must-watch in these times when hundreds of shows are already available on multiple online platforms. Cam, with its interesting premise and chilling moments, makes for a must-watch.
---
Amazing Stories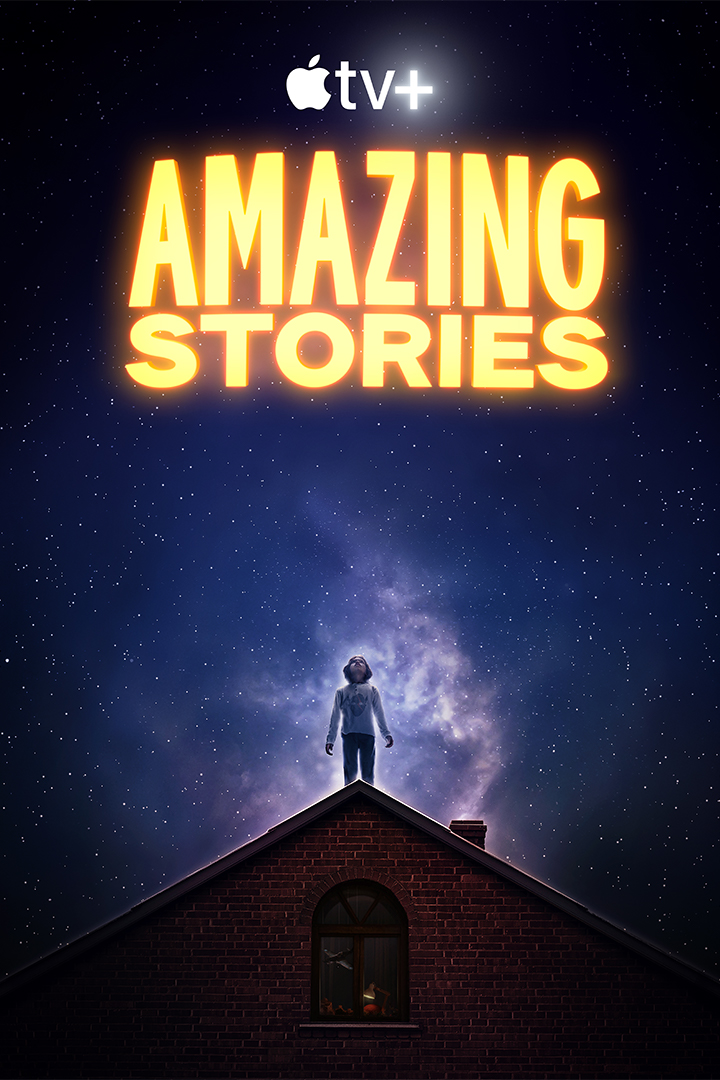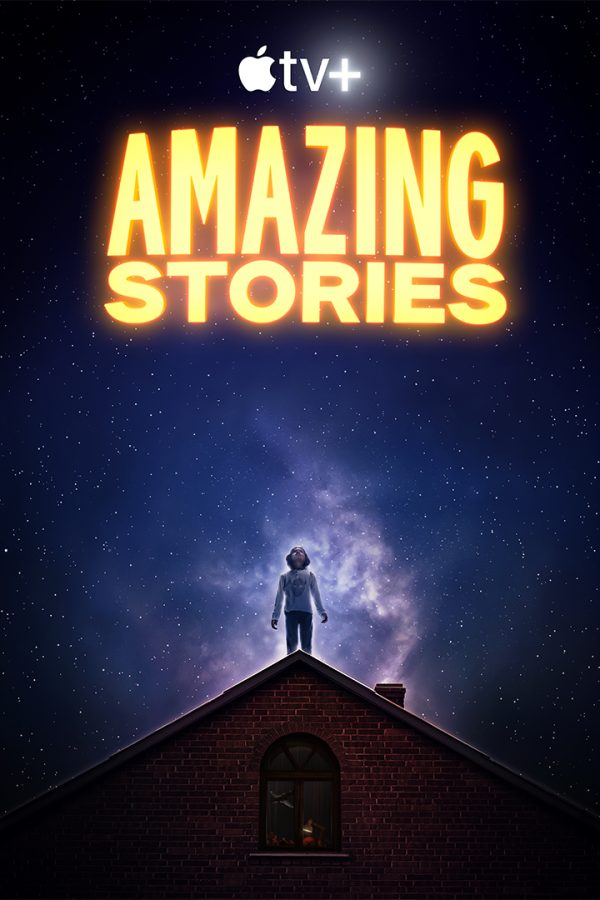 Available on Amazon Prime
Amazing Stories by Steven Spielberg is one show you cannot afford to miss if you are into shows like Black Mirror. The reason is the similarity between the two when it comes to their anthology style of narration. Amazing Stories weaves into its premise the supernatural, religion, cosmic occurrences, and much more.
Yet, it does not fall short of its overall positive reach. Unlike many other online and televised shows that take to the portrayal of violence and vulgarity as a means to attract viewers, Amazing Stories is a show you can enjoy with family and friends while being indulged deeply in the many layers of discoveries it compels you to delve into.
Besides, this is one rare show that chooses to go for a happy ending, unlike the saddening climaxes most shows opt for. Go for Amazing Stories if you want to enjoy a great brainy thriller without losing out on the positive vibes. The show proves once again why Steven Spielberg is a gem of a creator.
---
Into the Dark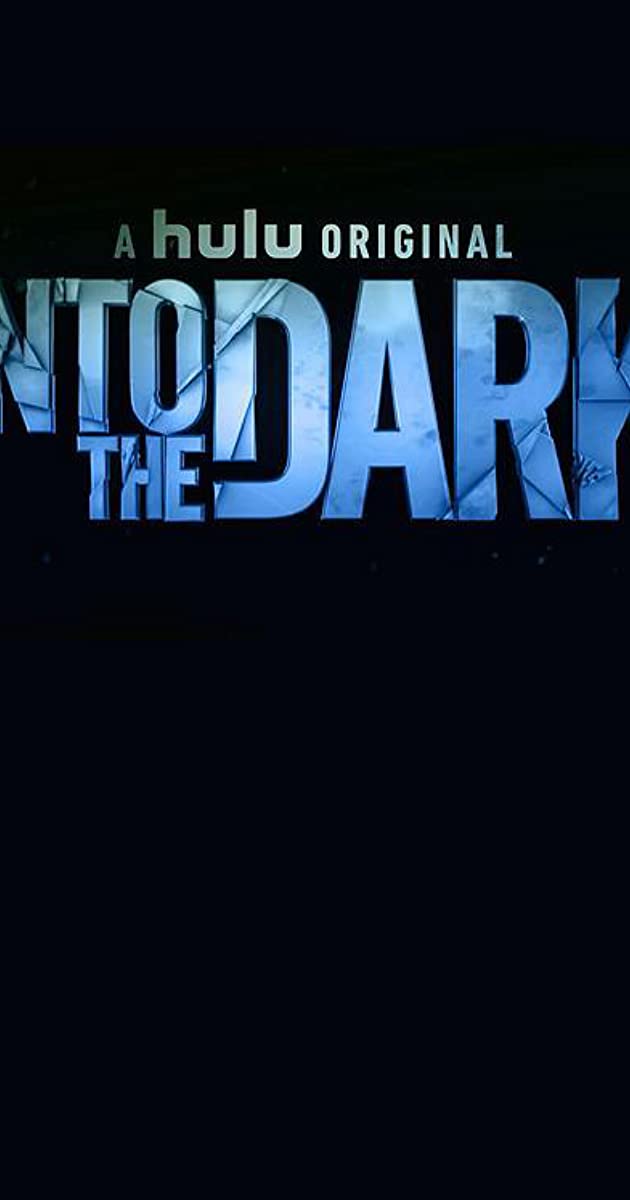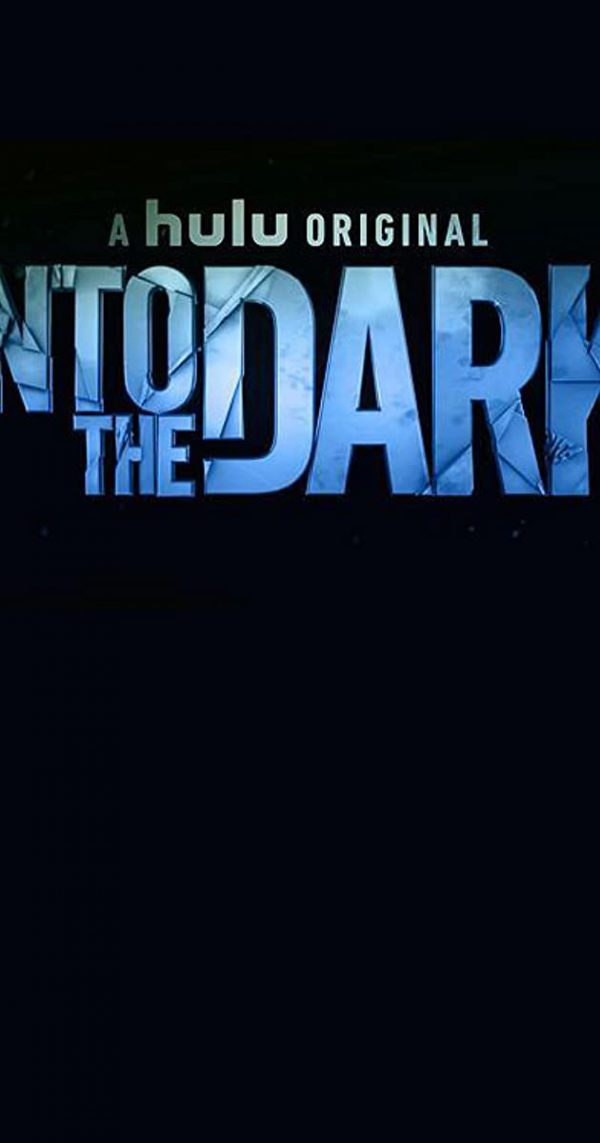 Available on Hulu
Unlike many other shows on this list that are related to science fiction, this Hulu show is based on horror. Yet, we include it in this list of shows like Black Mirror, because of its thrilling and non-serialized premise.
These days, more and more directors and production houses are venturing out into the world of horror. Some of them are, sorry to say, failing miserably. Into the Dark is not one of them. In fact, the show is a perfect icing for someone who has been hunting for scary shows like Black Mirror but is fed up with futuristic sci-fi dramas. The quality is eye-catching and the premise jaw-dropping.
The only downside for lovers of Into the Dark is that each episode takes a long time to release – a month. However, the fact that each of the episodes is long enough, with content that can be compared to a small movie itself, makes up for the delay. Into the Dark is a must-watch for anyone looking for thrilling shows like Black Mirror, minus the element of science fiction.
---
The Outer Limits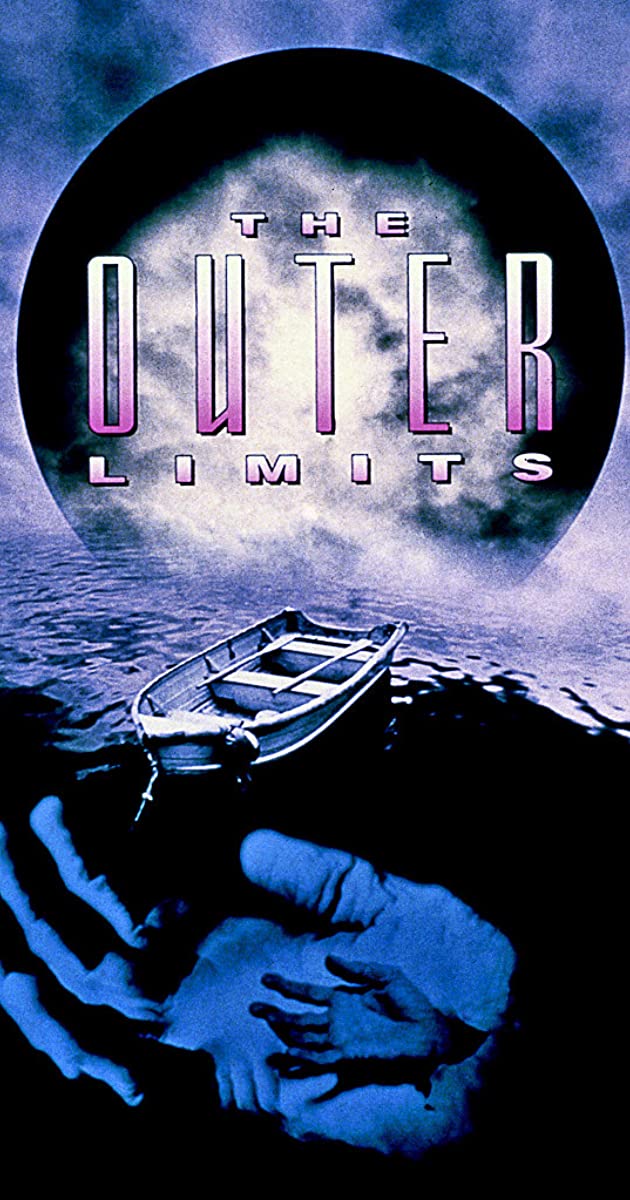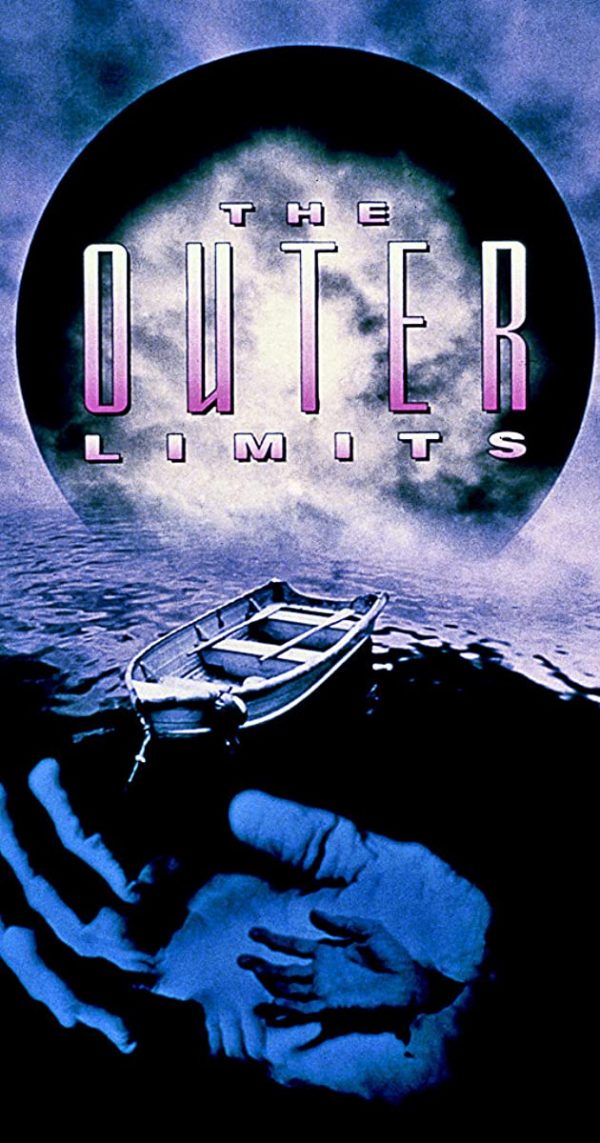 Available on Amazon Prime
One of the few shows to be said to have influenced the plot and theme of Black Mirror, The Outer Limits is a must-watch for anyone interested in the world of science fiction. The series of stories featuring on The Outer Limits has always been lauded for being diverse, far-reaching, and thrilling.
It is one of the few shows to have been tagged as one way ahead of its time. Perhaps this is the reason top online sites like Hulu and Amazon Prime have chosen to revive it. In fact, one can easily compare Black Mirror's "Men Against Fire" with The Outer Limits' "Hearts and Minds". Unlike few other shows featuring on this list that are either not always or not at all about science fiction, The Outer Limits owns the credit of being firmly rooted in this awe-inspiring genre.
---
Maniac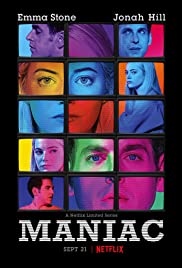 Available on Amazon Prime|Netflix
Another story set in the midst of over-dependence on technology bearing scary outcomes, Maniac is a show about two strangers. Both of them have a background in coping with mental health concerns and some dependence on drugs to overcome them. The two agree on having a medical experiment conducted on them that promises to leverage technology in an attempt to rid them of these dark abysses of anxiety, stress, and drugs.
Does the experiment turn out to b successful? Well, of course not. If you find yourself inclined towards shows like Black Mirror, Maniac is worth a watch. Binge through the show to find out where technology's over-use takes the two individuals along with the others. Besides, you do not want to miss Emma Stone's captivating performance, do you?
---
Circle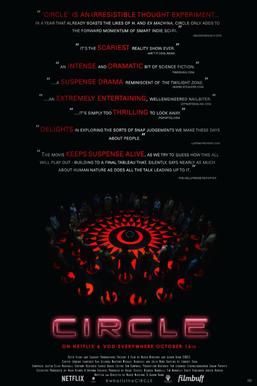 Available on Amazon Prime| Netflix
Another show with a unique premise on the lines of mystery, horror, and absurd situations happens to be Circle. Imagine waking up to find yourself in a room with fifty people you do not recognize. On top of that, imagine a circular pattern on the floor of this room that is to decide whether you stay alive or die.
Circle deals with this gripping tale where the strangers, in a series of unexplained circumstances, must decide who dies within the next two minutes. The circle is not just central to their room, but also their lives.
---
Conclusion:
Black Mirror is one of the few shows that leaves you wanting more, doesn't it? Yet, the show takes time to launch a new season, which also comes in a limited pack of six episodes. Therefore, instead of waiting idly for the next season, why not engage in shows similar to Black Mirror? It is just the perfect choice to get you going in the interim.
The internet and television continue with their portrayal of similar shows and movies, not all good. We have tried to compile the best of the best shows for you to binge-watch. Let us know which ones you've enjoyed watching already and which ones you think should be featured next.