Cellphones are one of the most important technologies out there. Almost everyone has got one. Why not? They make life a lot easier than it ever was. But the technology is ever-changing and people need to have the latest models or maybe their old cellphone isn't cutting it anymore and they need to invest in a new one.
Most of us decide to look for a good price for our old phone so that we can add the price to our budget for the new one. But it is a hassle to get the best price out there and that's where Sellcell comes in.
Go to Sellcell phone trade. You can use Sellcell phone for cash too. Look, you might feel down and short changed if you find out that you could've sold your device for more and you missed the opportunity. Sellcell is the best place to get the best price for your old cellphone.
What is Sellcell?


Sellcell is an online platform where you can get the best price for your old cellphone. Sellcell phone service is remarkable when it comes to comparisons. They also deal in other devices like tablets, gaming consoles etc. But where they shine most is in the trade of cellphones and tablets.
Sellcell phone accessories (other tech section) like Apple watch or Fitbit is a good place to trade your accessories. They have built good levels of customer trust over the years by providing the best available prices for their devices in the market.
---
Why trust Sellcell?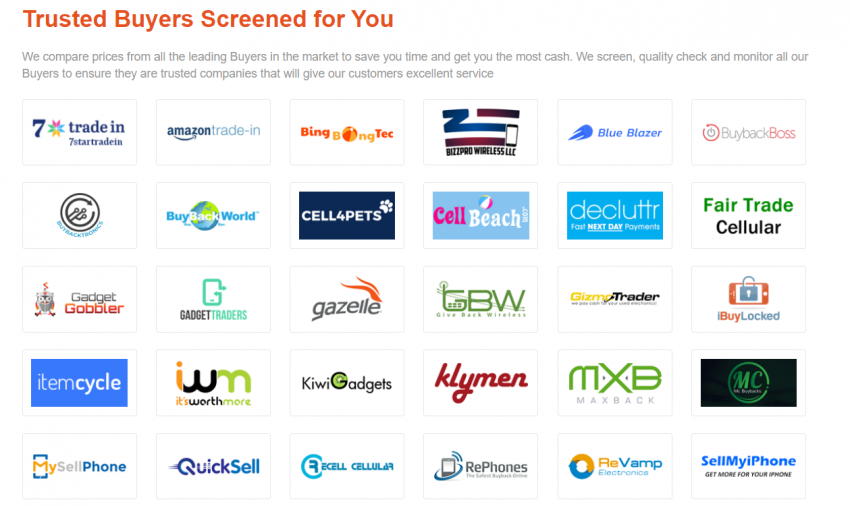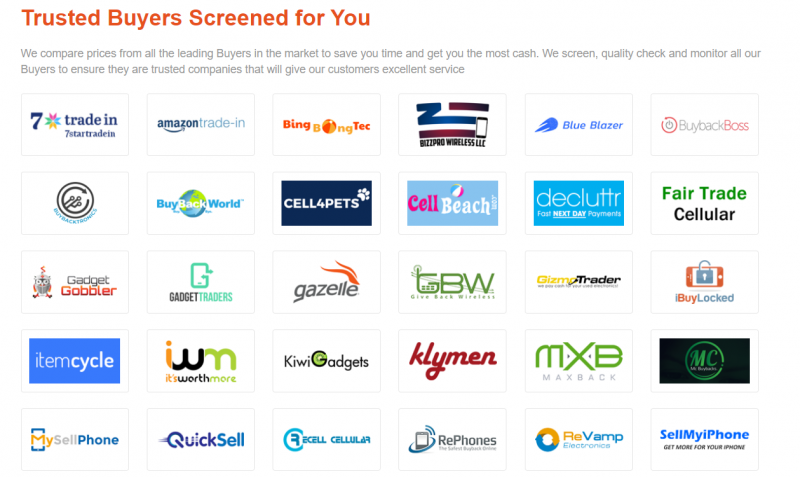 I am pretty sure you must have gone through various portals promising you to trade your phones through them but I am also certain that you must have found very fewer sites who radiate confidence in their field of business as Sellcell.
They guarantee to get you the best price for your device. But a guarantee means that they need to provide a genuine promise,  right? Sellcell guarantees to pay your double the difference if you find a higher price elsewhere within 24 hours of you placing your order.
So, why trust or go anywhere else when they are confident in their abilities to get you the most cash for your phone. You can read multiple customer reviews for Sellcell and see that the site genuinely provides good service.
---
How to use Sellcell?
Sellcell is a fairly easy online platform to use. The instructions are lucid and you can always contact their customer service executives to help you out. Roughly, here is what you need to do:
Go to their site and find the menu option. It will be on the top corner. For mobile users it will be on top left corner.
Next click on the menu option and find the appropriate option i.e. choose the type of device you want to sell. For example if it's an iPhone then click on the iPhone option and select the model.


The click on the storage capacity and the condition your phone is in for example good-condition or old.
You will be directed to a page with list of multiple links each with price quoted.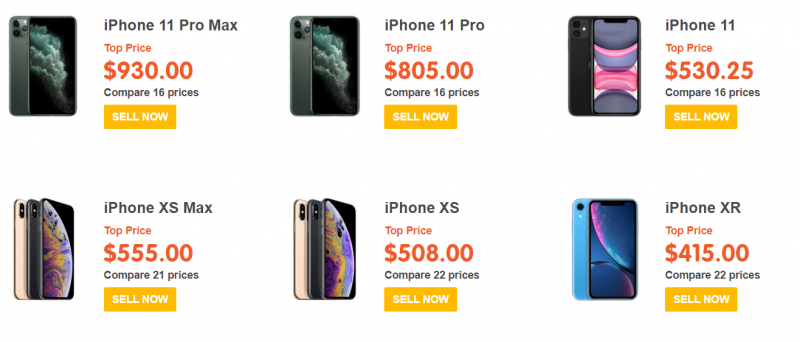 Now, you need to click on the link suitable for you and you will be redirected to a new page where you will be asked routine questions about your device like network, outstanding payments, condition etc.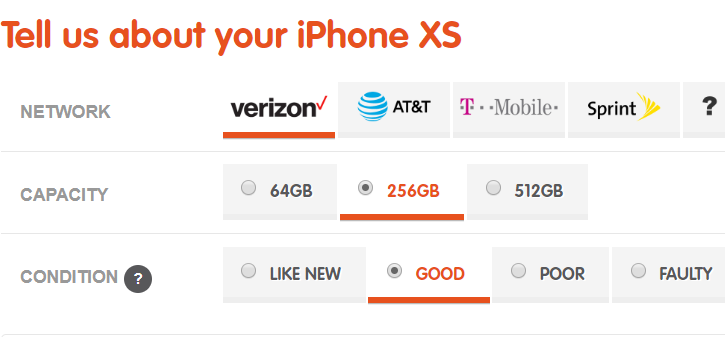 After filling those you will be asked to give your contact information and you will be provided with a deadline within which to send your phone to them or if they have other options available.
---
Sellcell features
Sellcell has various features which make them one of the best companies to trust in these kinds of businesses. Here are some features which enable them to work effectively and as advertised:
They pride themselves for their thorough research of the market and providing the best price. Their comparison engine runs a comparison for the device across various top cell phone or tablet traders. So, yeah it basically does everything a normal person researching to sell their phone would and more. This is a huge advantage when considering the plethora of information out there where the most important information can be easily sidetracked.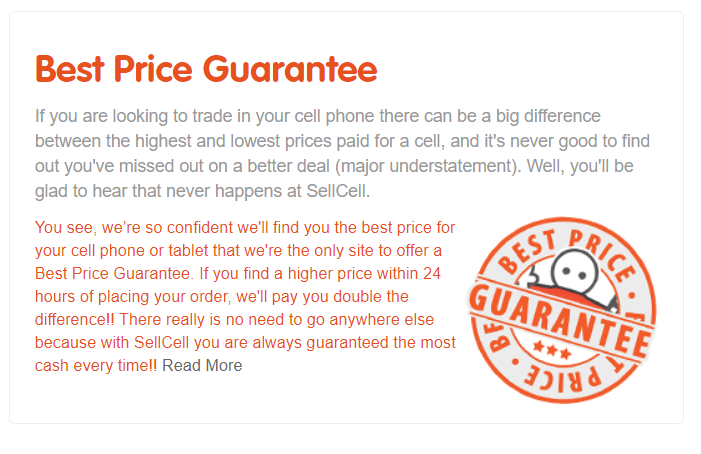 They have a huge amount of experience in this area and the busines has built a solid relationship with their customers. Over more than a decade of service they have been able to mitigate the trade of over 2 million devices with total amount being around a quarter million dollars. They themselves say that they like big numbers and when it comes to your phone the bigger the number the better it is.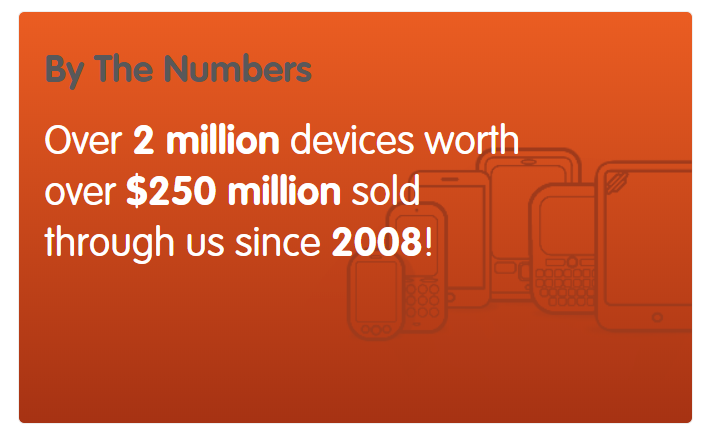 They are the no. 1 site when it comes to cell phone trade comparison sites. They were one of the very first companies to pioneer this field and still after so many years of service they are still the best of the best.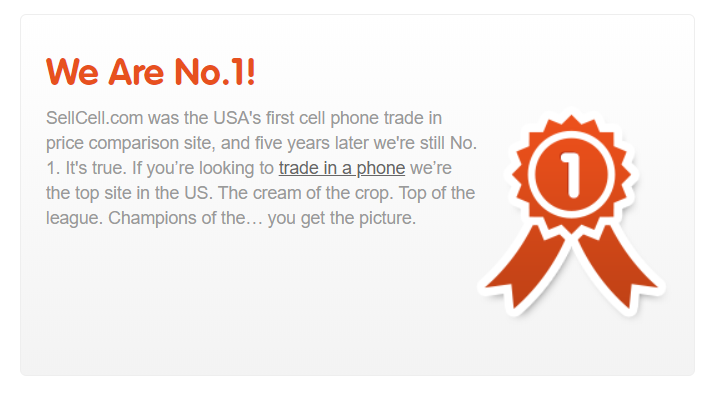 ---
Conclusion
Most of us are buying phones on a budget so every buck off helps. So, when a company can provide you unbiased comparison as to where you can get the best price for your old phone, why not take it.
Sellcell has been doing this for years and it might be a very safe bet to go through them. They have got listings for multiple devices but don't take my word for it. Just head over there and check things out.