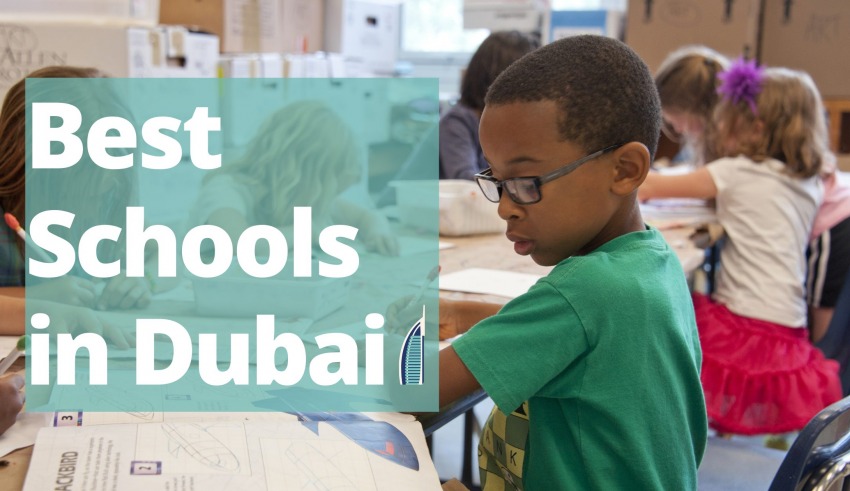 If you are planning on moving to Dubai or just staying there but confused about your children's education, this article is for you. We know deciding about your child's future is not a cakewalk. After thorough research about various factors such as quality of education and extra-curricular activities, we have compiled this list. This article comprises 15 Best Schools in Dubai that have been awarded the 'Outstanding' rating by the Knowledge & Human Development Authority (KHDA).
Perhaps, your children will be amazed by the wonderful locations of these schools and their positive environment. Read the complete article and find out the school that is best for your child's education and development of all-round personality.
Here is the list of 10 Best Schools in Dubai:
Dubai International Academy or DIA is a leading global school in the region. Having a diverse student body belonging to about 80 nationalities, the school is the perfect choice for individuals who desire a global community. The curriculum is based on International Baccalaureate.
The school has three programs namely Primary Years, Middle Years, and Diploma. It has carved a niche in education that is represented by the excellent career milestones of its alumni.
A high score of the school's students has made their entry into renowned universities like Princeton and Yale. The well-rounded education program coupled with a plethora of extra-curricular options makes the school a home away from home.
---
This prestigious school is located in Nad Al Sheba. Being a British curriculum school, students get plenty of study options. The school operates both as a boarding and day school. Students get an opportunity to pursue an International Baccalaureate Diploma after year 13.
The students of Repton have emerged with flying colors by securing admissions to leading global universities including Oxford and UCLA. The school has succeeded in maintaining a good ratio between students and teachers and offers a holistic learning approach. The extra-curricular space offers various activities like drama, music, and sport.
---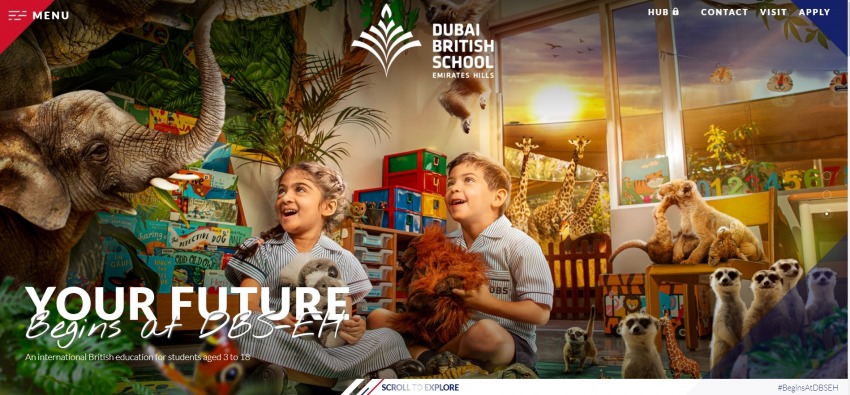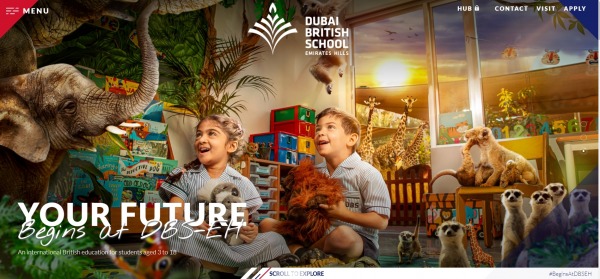 Dubai British School is an educational institution that has gained tremendous popularity and prestige owing to its quality and excellence in study. Established in 2015, the school has established its foothold with its holistic approach to education. The founders of the school set it up with a vision to ensure the wellbeing of students and let them make a positive difference.
Hallmarks of the school include state-of-the-art infrastructure and competent teachers that foster the growth of the students. The school promises to retain the individuality of your children and promote their all-round development whether it is academic or sports.
The spirit of warmth, luxury facilities, and friendly staff make sets this school apart. Whether you join the Dubai British School community as a student, parent, or member of staff, your experience will be worthwhile.
---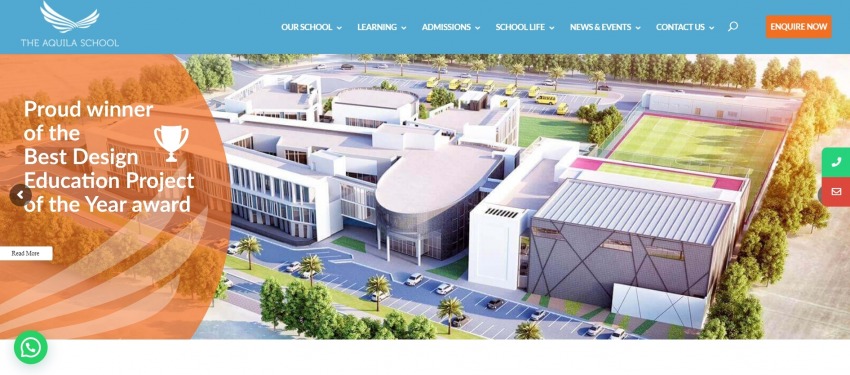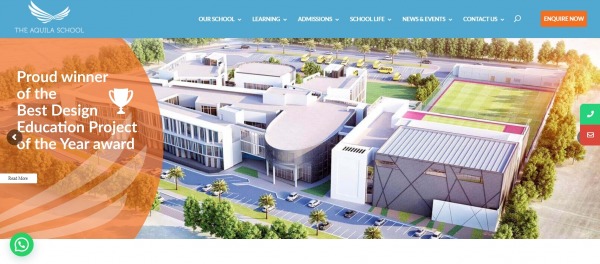 The wonderful location of this school makes it an instant attraction for children. Located near The Villa, Dubai, The Aquila School is a sight to behold. Being a prestigious international educational institution, it offers a lot to your child.
The culturally diverse community will let your child grow and nurture with bright minds and inculcate positive values. Apart from excellent and contemporary education, the school believes in imparting skills and knowledge that prepares students for future challenges.
Indeed, such a holistic approach is not taken care of by many schools. The school is a proud member of the International Schools Partnership.
A glance at the highlights reveals an exciting and creative curriculum that has science, technology, engineering, mathematics, and the arts as the major subjects. The high-quality education has enabled the school to win accolades.
---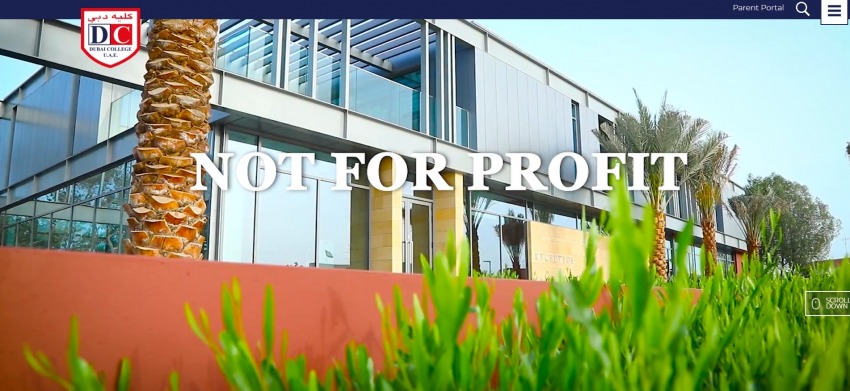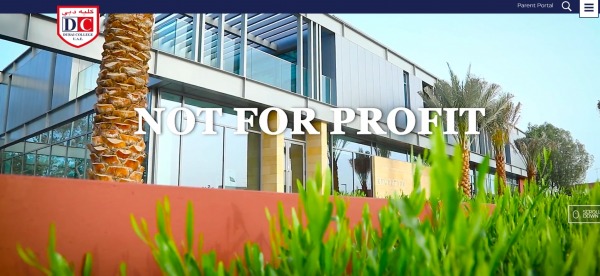 Dubai College is a British, independent, co-educational school which is a center of excellent regional and international reputation. You will be delighted to know that it is a not-for-profit organization.
Besides this, the school is a member of HMC, COBIS, and BSME. The success of the school can be attributed to world-class facilities, resources, and a friendly teaching environment. The school has an outstanding record of examination results at GCSE and A-Level.
The institution has a lot to offer with its co-curricular and extra-curricular programs. The best part about such programs is that they invite wholehearted participation by students who take initiative.
Indeed, the school has gained an enviable reputation that is built on the foundation of philanthropic values and holistic education. If you want your children to be socially successful and develop a well-rounded personality, there can be no other better alternative.
---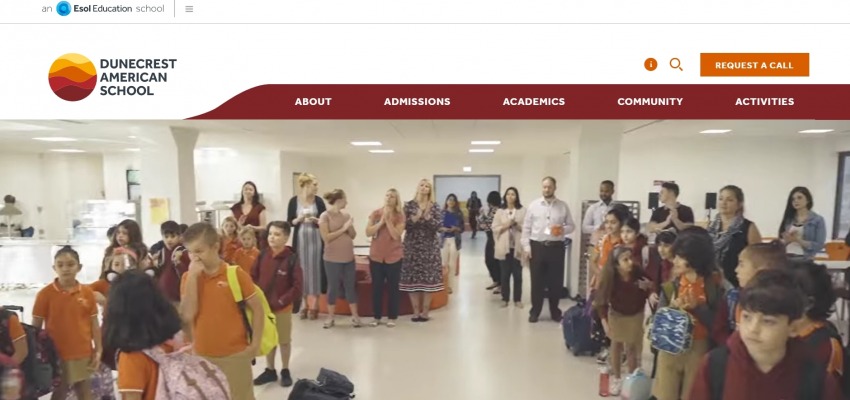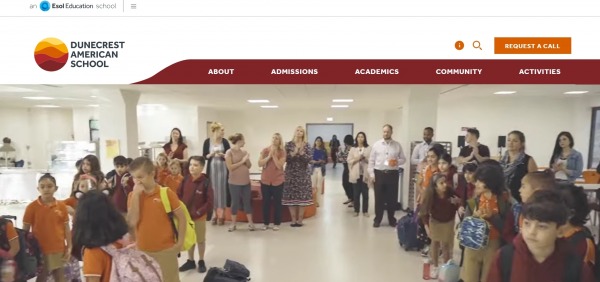 This school was established with the mission to provide holistic American education to students. It allows students the opportunity to uncover their unique capabilities, pursue their passions, and become responsible citizens of society. It is based on core values and principles that inspire each student to become a global leader.
The positive environment at the school and vibrant learning community nurtures your children and makes them surpass the boundaries of their classrooms. The school lets your child surpass self-concern and challenges him/her to do the impossible. Want to inculcate creativity and independent thinking in your children? If yes, enroll them at this school for remarkable results.
---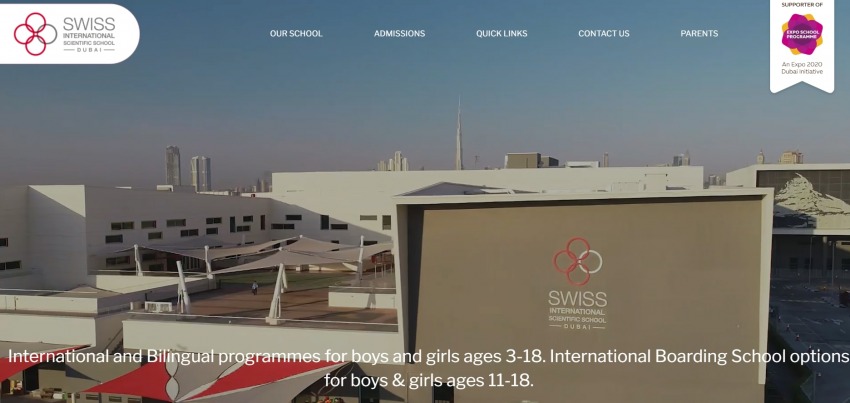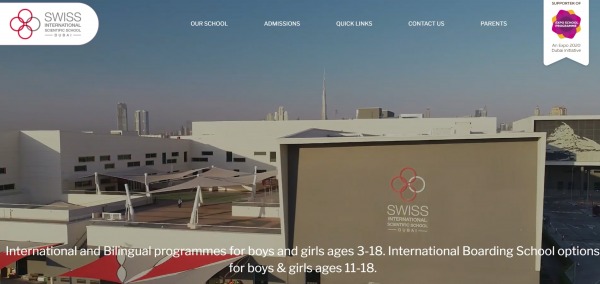 The school stands true to its name to date and is made for future generations that are enthusiastic lifelong learners. If you want your child to embrace the opportunities and transform them into challenges, you can bet that the school is the perfect learning destination for him/her. Let's have a glance at what makes this institution a matter of international importance.
The school offers holistic education based on core values that prepare your child for the future. Indeed, the initial days of life offer the best learning opportunities and this is what the school specializes in.
The competent staff works with dedication to motivate students and make them global-minded citizens. Apart from this, your child will be able to take advantage of an inclusive and challenging environment that will groom his/her personality. Get your child ready for a futuristic education process for provision, resources, and tons of curricular options.
---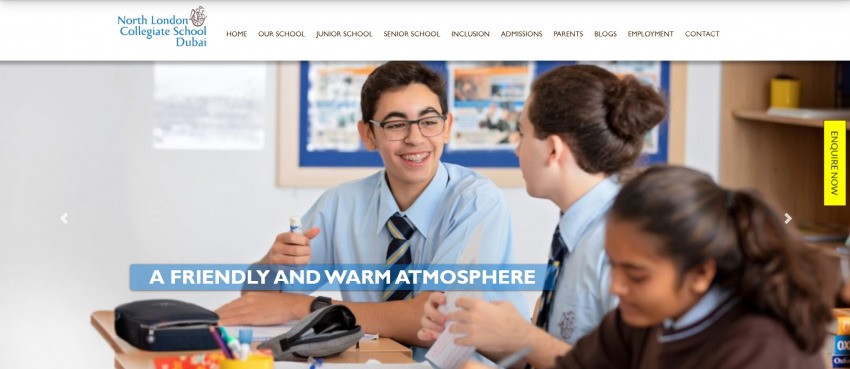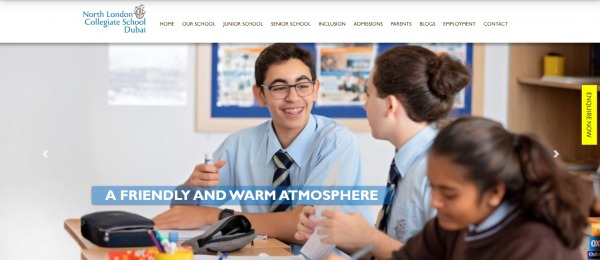 This school has established its foothold as a center of learning and excellence. It is well-known for ambitious academic education and pastoral care that fosters all-around development of your child. The school has a wide range of extra-curricular activities including sports and games that let students showcase their talent.
World-class facilities, holistic education, and state-of-the-art infrastructure make the school a recommended one for children. Enroll your kids today and inspire them for a bright future. If you want to know more about this school, just pay a visit once and we bet your child will love this place.
---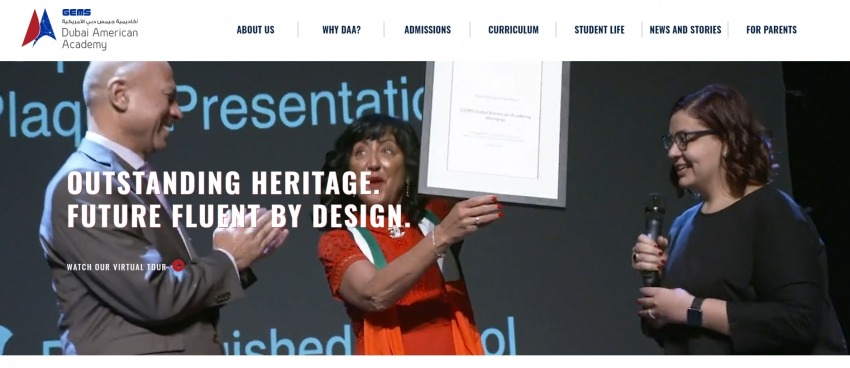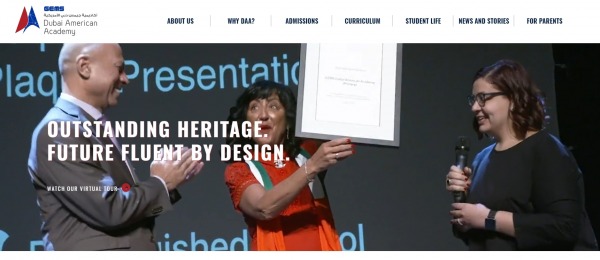 As the name suggests, GEMS United School offers the US curriculum for students from Pre-Kindergarten to 12th Grade. The school stands true to its name and is a gem when it comes to education. The best part about the school is the Common Core and Advanced Placement curriculum.
This curriculum blends different international elements of learning to facilitate a holistic approach that caters to the needs of the global student community. The school focuses on the overall personality of the students who will become the innovators and leaders of tomorrow. The institution is at the forefront, whether it is academics or sports.
The education program is diverse and offers multiple opportunities to grow while the robust athletic and after-school activities will develop a sound mind and body. The staff at the school motivate your child to gain a wealth of knowledge and develop highly effective personal characteristics.
You would be delighted to enroll your child at an international school that embodies educational excellence. Undoubtedly, the GEMS United School is a unique palace of learning that imparts lifelong values to students and inspires them to become innovators.
---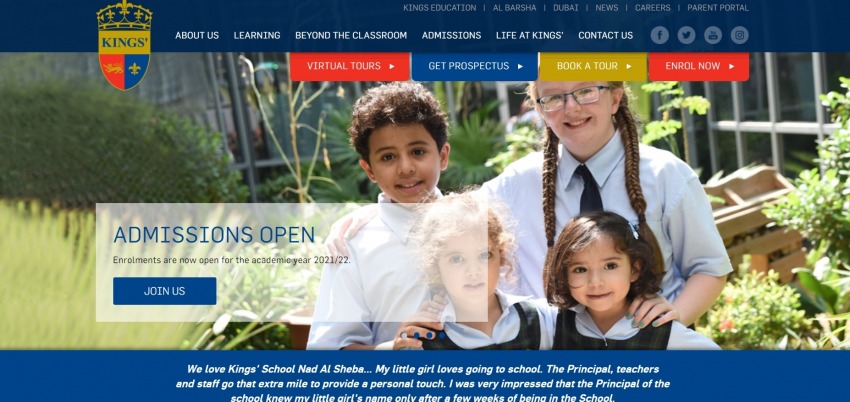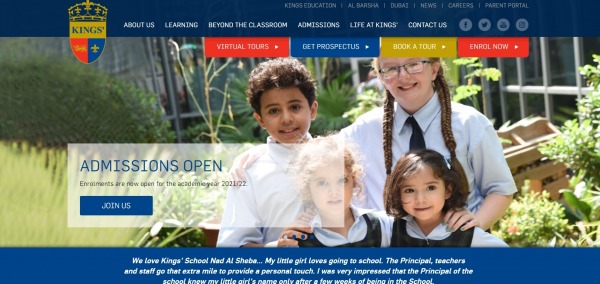 Kings' School Nad Al Sheba is a learning institution that is unique from others on this list. Highlights of this school include a unique and nurturing learning environment that promotes a personalized approach to learning. If you want your children to aim high and stay rejoiced throughout their school life, this institution is the way to go.
You must be wondering what makes this school stand out from others. Pupils of the school enjoy the rich curriculum that allows them to be creative, innovative, and ambitious.
The holistic approach adopted by the school enables students to inculcate qualities that will be helpful while dealing with the outside world. Apart from this, your child will increase his knack for knowledge, creativity, and inquisitiveness.
Get ready to watch your children acing various competitive and non-competitive sports and other activities. Or just let them use their imaginations to write stories, to plan and experiment with out-of-the-box ideas.
---
Check out 5 Best Free Educational apps
---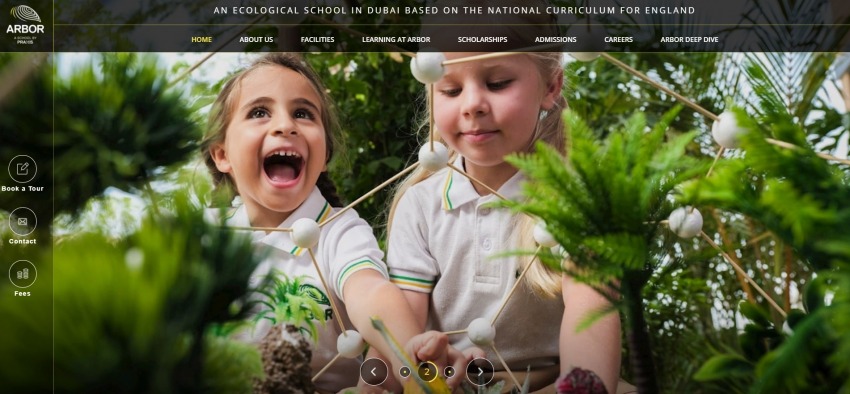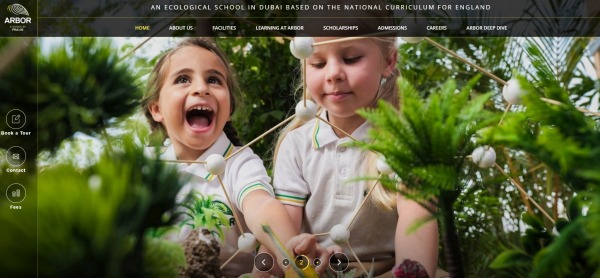 Welcome to The Arbor School Dubai. Here your child will experience the ultimate level of learning. The school proudly boasts of a unique ecological approach that integrates positive learning with a caring school environment. The wonderful curriculum has a strong foundation on ecological place-based education and project-based learning.
The Arbor School is committed to the cause of instilling compassion in students and make them realize their responsibility for their environment. If you want to make your child innovative problem solvers and creative thinkers, the school has a lot to offer.
Moreover, ethical values imply an in-depth understanding of the world and the school doesn't cease in imparting such values. The institution encourages students to think through a multifaceted and experiential lens that broadens their horizons. Enroll your beloved kids at this school and watch them becoming creative and curious problem solvers while preparing for global leadership.
---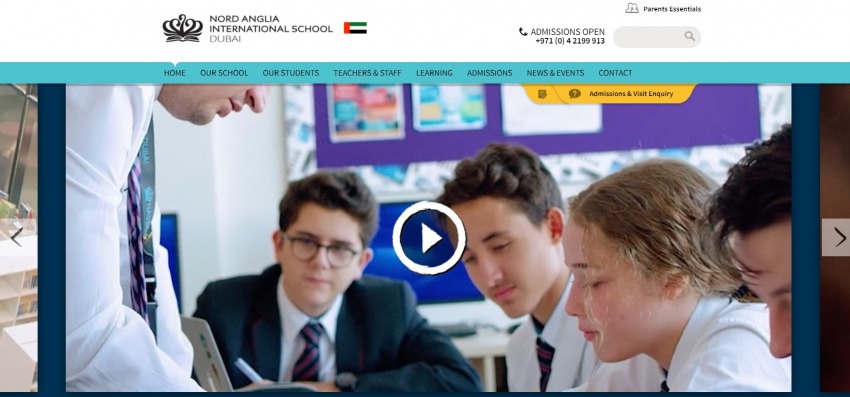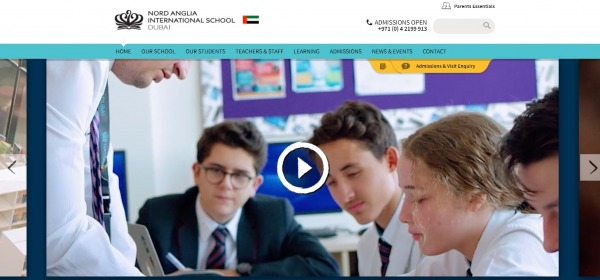 Nord Anglia International School Dubai is the epitome of excellence and achievement. It offers a personalized approach to learning that inspires ambition and cultivates values in pupils in the early days of their life. The dedicated teaching staff at the school respond to your child's strengths and inspire them to adapt the learning model that helps them overcome challenges.
The biggest advantage that any student gets here is the personalized approach that gives attention to each and every student. You will be surprised to know that the school has a maximum class size of 20 students. Nevertheless, this facilitates learning and fosters an environment in which your child can nurturing academically, socially, and personally.
Let's dig deeper into a detailed overview. The school has access to Nord Anglia University for various development opportunities pertaining to contemporary teaching and modern learning approaches.
Further, your child can take advantage of an enhanced language curriculum that includes Mandarin, French, German, Spanish & Arabic. There is even a Performing Arts curriculum developed in collaboration with The Juilliard School.
---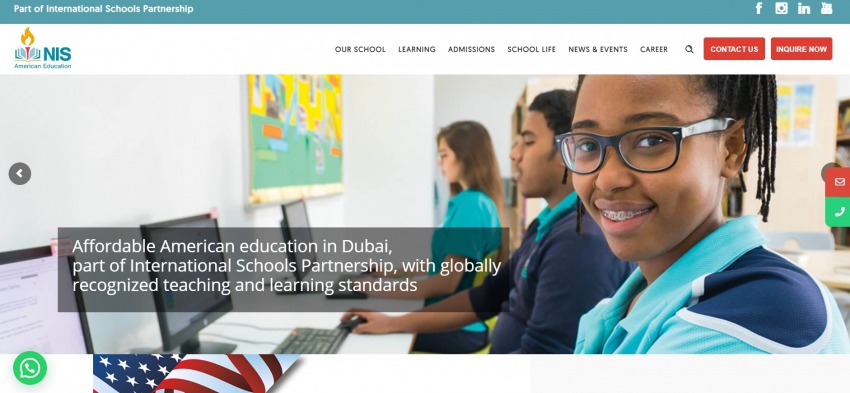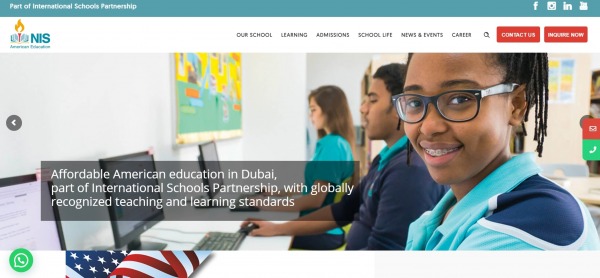 Perhaps, the high quality of education can be determined from the fact that the school is a member of the International Schools Partnership (ISP). The institution caters to the needs of children in the age group of 4 to 18 (KG through to Grade 12).
An affordable American education with world-class facilities and infrastructure makes the school an instant attraction. Indeed, such a combination is rare.
The factors that will convince you to enroll your child at the school are the rigorous American academia and future-proof skillset. Being a global school, it adopts a holistic approach to education that prepares your child to thrive in an international environment.
What's more on the to-do list of this educational paradise? Well, it is the Advanced Placement courses for high school students and the best indoor and outdoor sports facilities.
---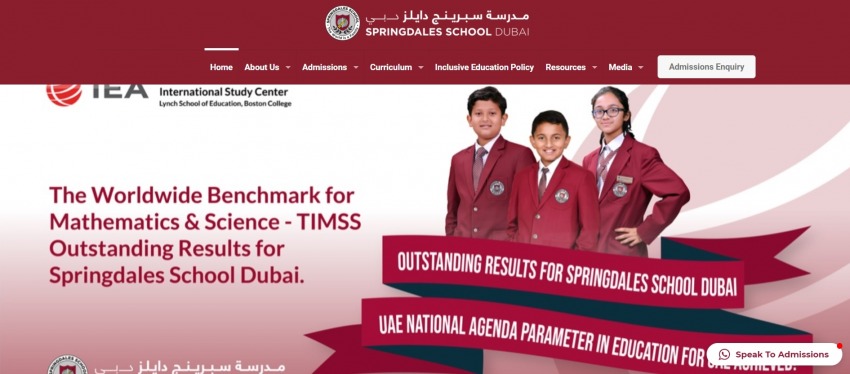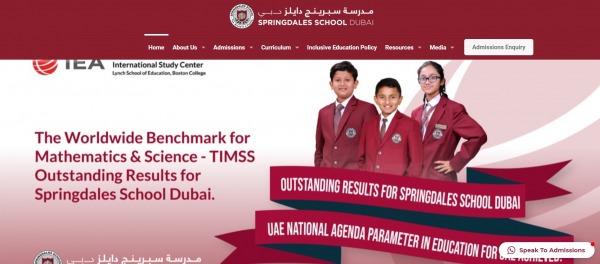 Springdales School Dubai is a prominent school in the region that has gained tremendous popularity owing to a balanced curriculum. The best part about the school is that it offers students various opportunities to discover and develop their full potential.
From academics to sports, from creativity to performance or leadership, the school has got students covered for their needs. The institution tracks student attainment and progress and measures the same against international benchmarks.
This is the stage where required accommodations can be made for improvement. The school holds additional classes & special projects that encourage talented learners to step outside their comfort zone and contemplate a breakthrough idea.
---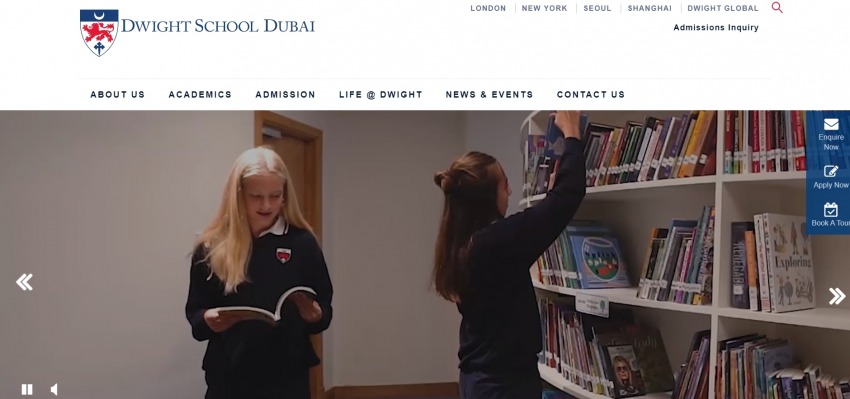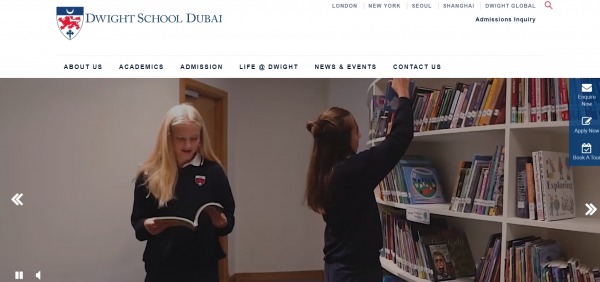 Established in 1872, Dwight School Dubai has become a trendsetter in international education. It is a global IB World School with campuses on three continents. Salient features include next-generation learning & a holistic approach to study, diverse co-curricular options amongst others.
The educational institution focuses on core values and all-round development of students rather than rote learning. The school has a rich heritage of being a premier educational establishment.
It prepares your children for dynamic careers and most of its alumni have secured entry into leading Ivy League schools such as Harvard and Stanford.  It has transformed the way schools impart learning for over 145 years.
---
Conclusion
In a nutshell, we can say that each school mentioned on this list is unique and offers a different learning approach. Choose the one that will foster the growth of your children and make them smart mentally and socially.