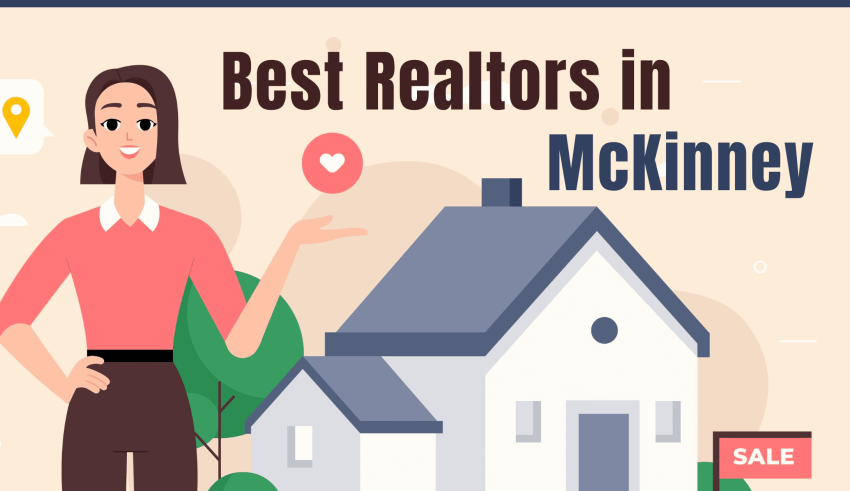 McKinney is a very popular residential city in Collin County. Recently, there has been an upsurge in the number of people seeking to rent or buy a property in the region. However, this only makes it more difficult to find a property that suits all your requirements.  Naturally, most people turn to realtors to find the best real estate McKinney TX. Although, even this can be a little tricky. Since there is an extensive list of realtors McKinney TX to consider, it can get overwhelming. Therefore, in this article, we attempt to make the task a tad bit easier for you. 
We have targeted the best realtors in McKinney, TX, and reviewed them on this list. All our mentions have a high reputation and great experience in their field.
Real Estate in Agents McKinney, Tx: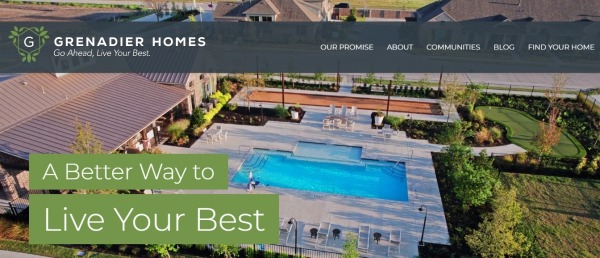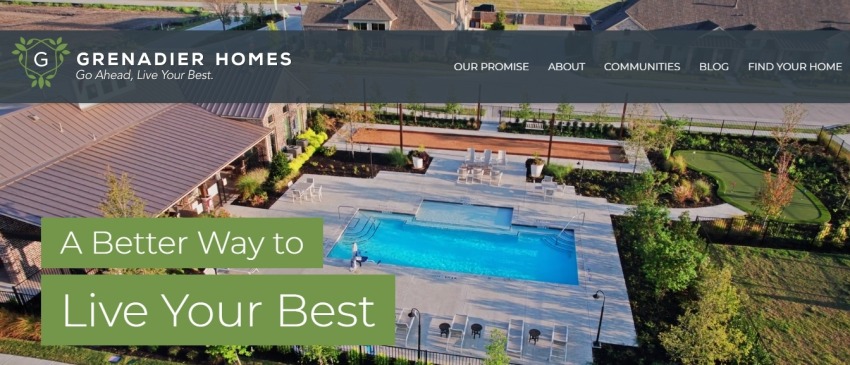 Grenadier Homes are well-known McKinney real estate agents. They provide you with a wonderful way to live at your best. No matter your budget, they will find the perfect property as per your needs. They deal in numerous properties. For instance, you can find a range of Grenadier homes at Meridian at South Gate.
Moreover, their architectural design is award-worthy. Notably, these start at affordable costs with a significant ensemble of amenities. Firstly, they offer great space. Secondly, the houses are low maintenance to help suit your lifestyle. Thirdly, these are not limited to townhomes alone! 
These houses at McKinney also carry other forms of architectural beauty. For instance, you can get patio homes and luxury homes within the community. Also, they offer a wonderful community center, a magnificent pool, and easy Highway access. Altogether, this should be a steal of a deal. Furthermore, this location also puts you close to the downtown McKinney shopping and restaurant district. Hence, they can guarantee that your life will be happening, joyous, and full of adventures.
Address: 3400 Zellwood Ln, McKinney, TX 75069, United States
Phone: +1 214-288-8931
---
Related: 10 Best Realtors & Real Estate Agents in Fort Worth, TX
---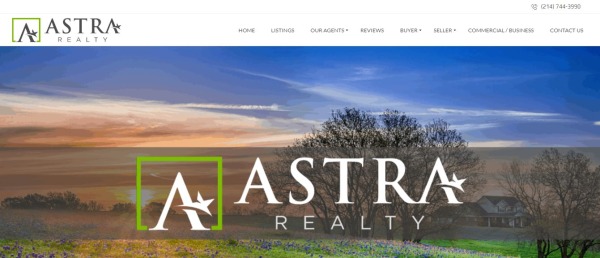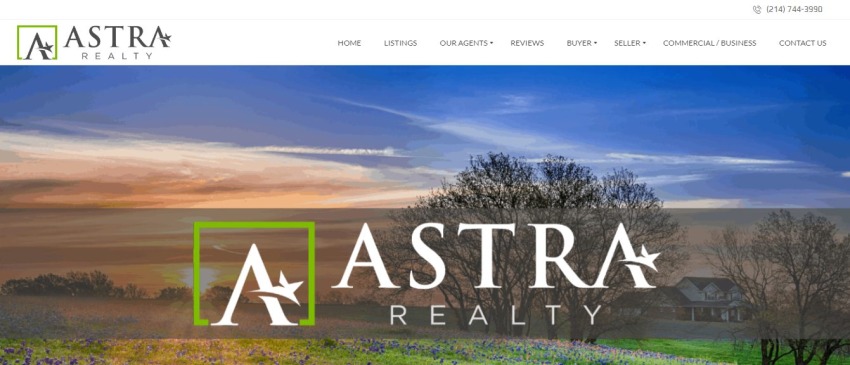 Astra Realty is affiliated with a group of relatively well-known property builders in the States. Notably, some of their best projects are centered around McKinney and the surrounding regions of North Texas. Furthermore, their office is at a very convenient location and just minutes from McKinney's popular market street You can get new homes for $400s.
Hence, you get great return value for your investments. They provide among the most energetic and vibrant communities in Texas.  Their properties come with some high luxury facilities. The communities include beautiful bike trails, great hikes, spacious green zones, and much more.
They will not compromise on giving you the lifestyle you deserve. Furthermore, they have unique real estate techniques. Their connections with prime sellers ensure that you can get the cheapest deals possible. Moreover, the representative or mediator that they provide, will always take your comfort as the top-most priority. 
Address: 6401 Eldorado Pkwy STE 109, McKinney, TX 75070, United States
Phone: +1 214-744-3990
---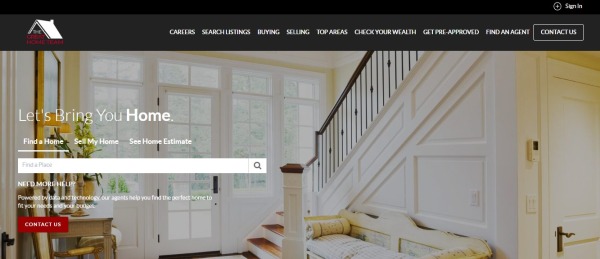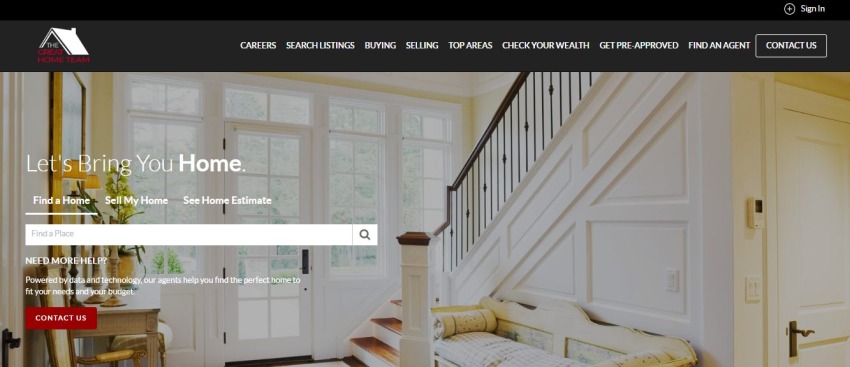 Great Home Team is located at 7200 W University Ste 300, McKinney. They are affiliated with the well-known Keller Williams real estate agency. Hence, they offer high credibility and quality. Notably, they belong to the rare group of realtors who can take care of almost all of your needs digitally. They aim to help you find the best home as per your residential needs and budget. Furthermore, if you are looking to sell your home in the region, then they can facilitate the process. Hence, their networking is commendable among both buyers and sellers.  
Additionally, they also provide consultations on estate value, equity, etc. Their team comprises highly trained professionals who have been studying the market for years. Also, you can find the most desirable properties and Realtors McKinney TX on their site. Here you can get all the important details. For instance, house plan, costs, facilities, neighborhood information, etc. Great Home Team can be your one-stop solution to every real estate problem. 
Address: 7200 W University Dr #300, McKinney, TX 75071, United States
Phone: +1 972-521-4663
---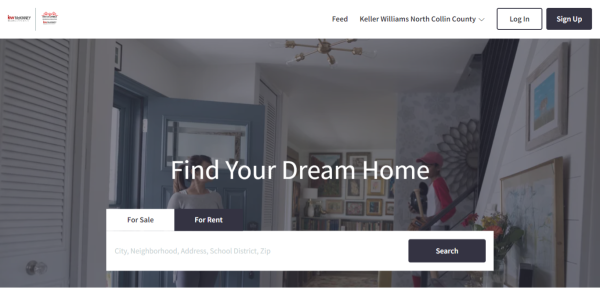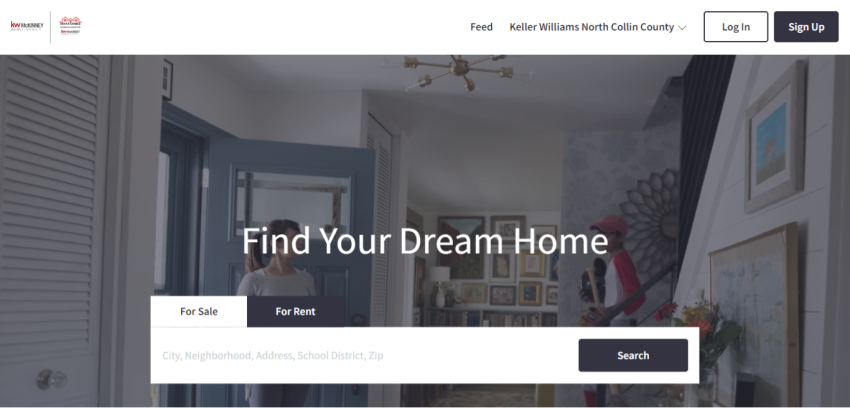 Diana Gomez is a well-known realtor based in McKinney, TX. Her office can be found at 7200 West University Drive Suite 300. Moreover, you can easily get in touch with her via Facebook, Instagram, or LinkedIn. If you wish to know more about how she works, be sure to check her YouTube channel as well.
Diana has single-handedly developed one of the most successful real estate firms in North Texas. Also, you will find that her website is extremely user-friendly and built to suit specific customer needs. There are two search tabs you can make use of. These will let you segregate properties that are for sale and that are up for rent. Diana herself represents and helps all her clients.
Moreover, she is a former engineer- giving her far better insights than most of her competitors. Hailing from Venezuela, Diana has lived in 5 different countries. Altogether, her life, studies, and experiences, have given her unmatchable expertise as a real estate agent.
Phone: +1 925-899-6402
---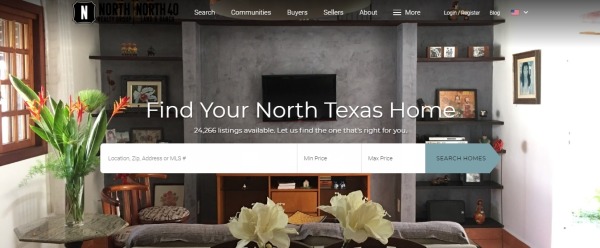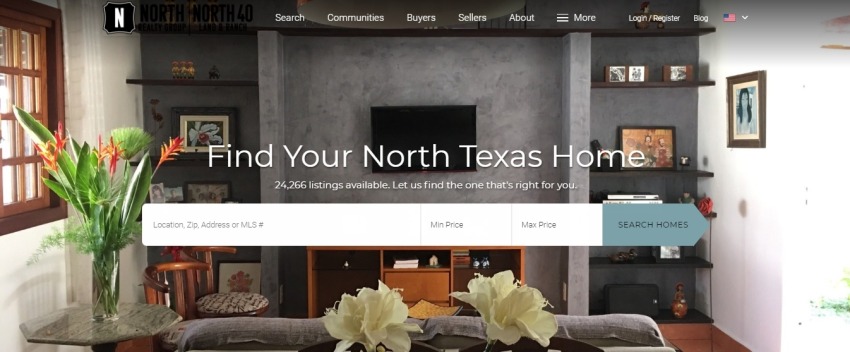 North Realty Group is one of the most popular real estate agencies in North Texas. Their website is the most commendable one we have come across. You can put various filters. For instance, ZIP Codes, Minimum and Maximum prices, etc. Moreover, there are numerous blogs and features within the site that can help you evaluate the market value of prospective properties.
Moreover, they make use of highly interactive map search features to help assist customers. Furthermore, these listings get daily updates. Hence, if you want to stay up to date with what's going on in the real estate business, you should reach out to this group. 
it will be convenient if you register for a free account on their website. This way, you will automatically be updated on any changes in their listings. Furthermore, as you fill out a form, you will also get updates on properties that suit your requirements. Hence, you might not need a real estate agent at all. With the help of North Realty Group, you will be able to pick the perfect home right through your mobile screen.
Address: 208 S Johnson St Suite 207, McKinney, TX 75069, United States
Phone: +1 469-546-9194
---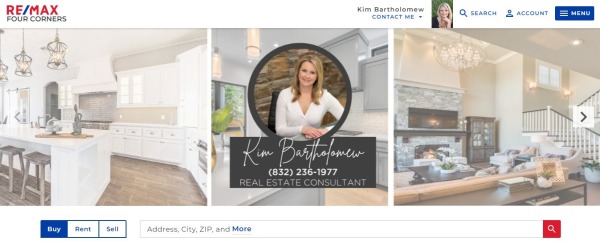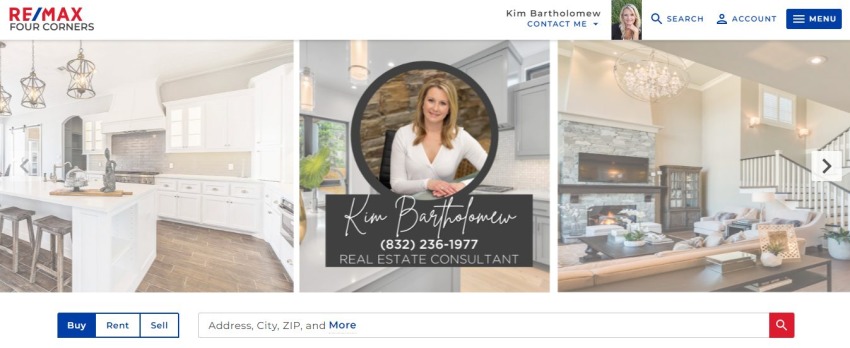 Kim is also one of the best-known Realtors in McKinney. Like Diana, she runs her website and her firm. Through the link given above, you shall get access to tools that will evaluate your current house's worth. Hence, you can use this tool to find the value of any other property you are looking at. There are quite a few featured listings that you will find on her website regularly. She has different sections for regions within Texas. However, McKinney, TX, remains one of her favorite work regions. 
If you like, you can also follow her on Facebook. She keeps giving recommendations to prospective buyers on her page. Thus, once you get proper information, you can go house hunting on your own. However, it would be best to hire her services. Kim is known for her efficient negotiation skills and can work as the perfect mediator. 
Address: 7701 Eldorado Pkwy Suite #400, McKinney, TX 75070, United States
Phone: +1 832-236-1977
---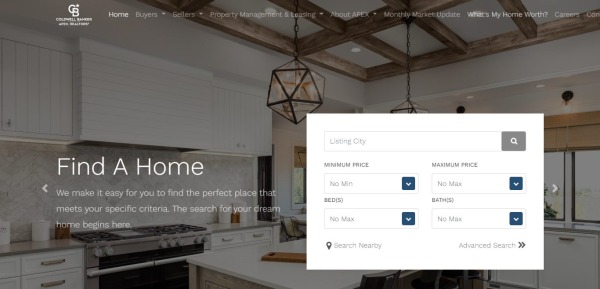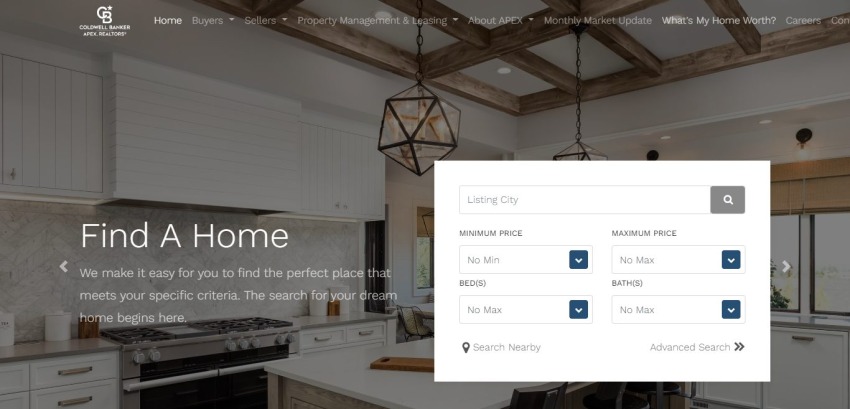 Coldwell Banker Apex Realtors have been working in Texas for about 40 years. Furthermore, they are among the top 51 real estate companies in the USA. You will not come across a more reputable agency on our list. They are known for providing people with their perfect home at highly affordable prices. Coldwell has built great contacts over all these years. 
 Hence, they always have access to the best properties in any given region. There is no real estate need that they will not be able to take care of. Even if you are looking for a simple consultation, you should try them out.
Address: 7290 Virginia Pkwy STE 2400, McKinney, TX 75071, United States
Phone: +1 972-562-5400
---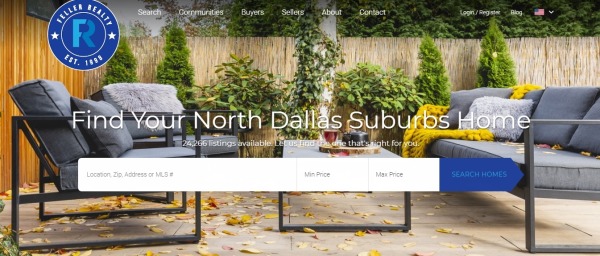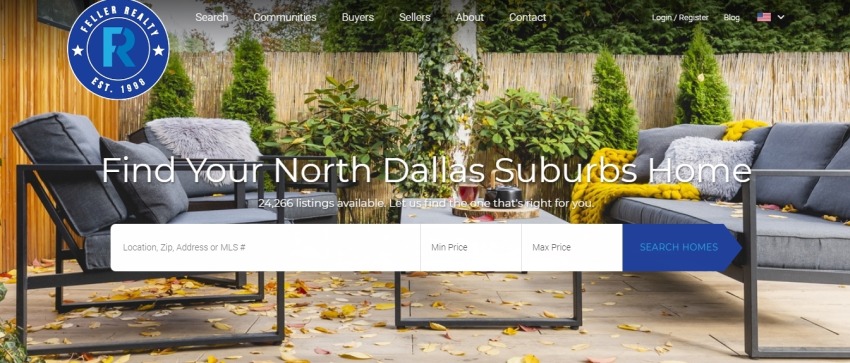 The Feller Realty Agency was established back in 1998. Hence, you can guess the immense experience this agency carries with itself. They are very well known in Texas. Not only do they cover McKinney, but various other coveted regions of Texas.  
They have taken care of high details within their website. As soon as you click on a listing, you will get a plethora of information on the property. Hence, you will not have to waste time asking about space, accommodation, facilities, etc. They save money, and time, and focus on giving results.
Address: 3512 Cockrill Dr, McKinney, TX 75072, United States
Phone: +1 469-774-3564
---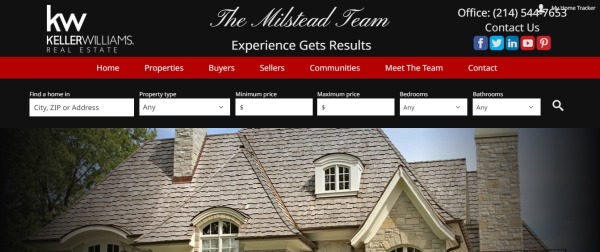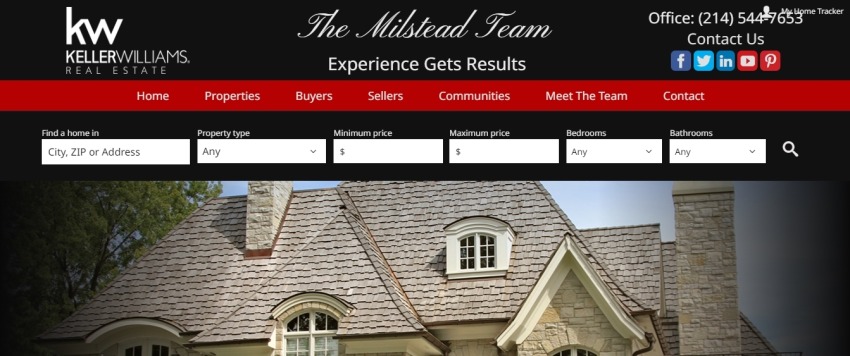 The Milstead team is affiliated with Keller Williams real estate. They have been working for more than 60 years. Hence, they have one of the most extensive lists of best properties in North Texas. Since they work in close contact with sellers, they can often give you an unexpectedly cheap deal.  
They can help you find townhomes, rentals, luxury homes, etc. No matter what your requirements are, the Milster team will stand through. You can easily get in touch with them through Facebook, Twitter, etc. Or you can just dial the office.
Address: 7200 W University Dr #331, McKinney, TX 75071, United States
Phone: +1 214-544-7653
---
Related: 10 Best Realtors & Real Estate Agents in Dallas, Texas
---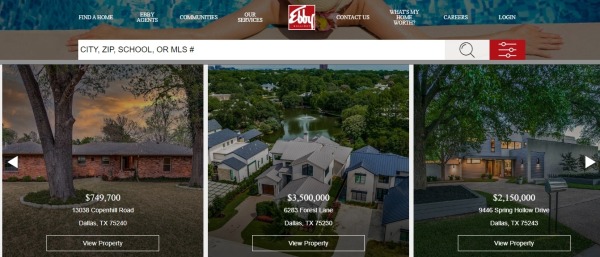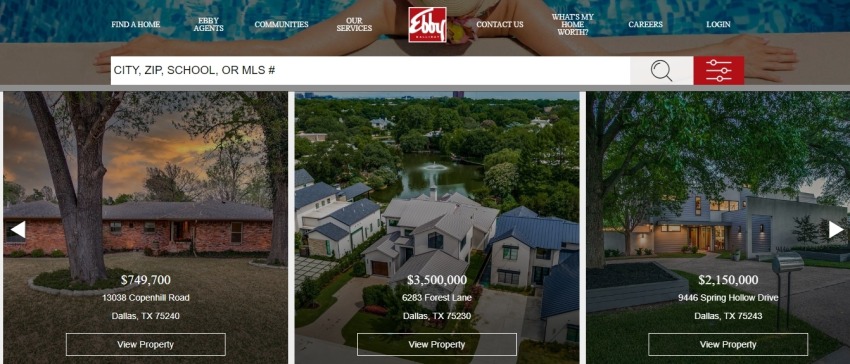 If you have already done your research, then we are sure you came across Ebby Halliday. This agency works extensively and Mckenny Texas. If you click on the link above, you will find some of the best properties listed on their sites. Moreover, they take care to mention all important details along with the listings.  
There are very few sites that have taken care of such immediate needs of consumers. Undoubtedly, their first concern is your comfort and your requirements. We are sure, that without help, you will be able to find the house of your dreams.  
Address: 6051 Virginia Pkwy, McKinney, TX 75071, United States
Phone: +1 972-562-3969
Conclusion:
This brings us to the end of our list of best Realtors in McKinney, TX. Even ten options can be a lot to consider when you are picking out something as important as your future home. However, we recommend that you stick by our list since online searches will get overwhelming. We are sure, that you will be able to find the perfect agent, as per your requirements.  
Moreover, we have also put together many sites that can directly inform you of the properties up for sale at McKinney. Therefore, there are high chances that you will not need a direct agent. We think you should go and perform your research now. Good luck and happy house hunting.