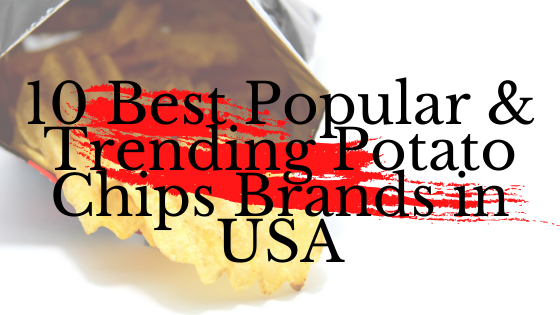 One of the best snacks that exist in the world is potato chips. These thin slices of potato cooked to the crisp and infused with flavours feel godsend (pardon the exaggeration). The taste lies in its simplicity both in terms of cooking method and ingredients.
Currently, there are hundreds of brands of potato chips in the US market. So, we decided to have a look at some of the best potato chips brands out there. This in no way is an exhaustive list neither is it ordered in any way. Just pick something you haven't already tried, and buy a bag of it. Enjoy!!
Here is the List of Popular & Trending Potato Chips Brands in USA: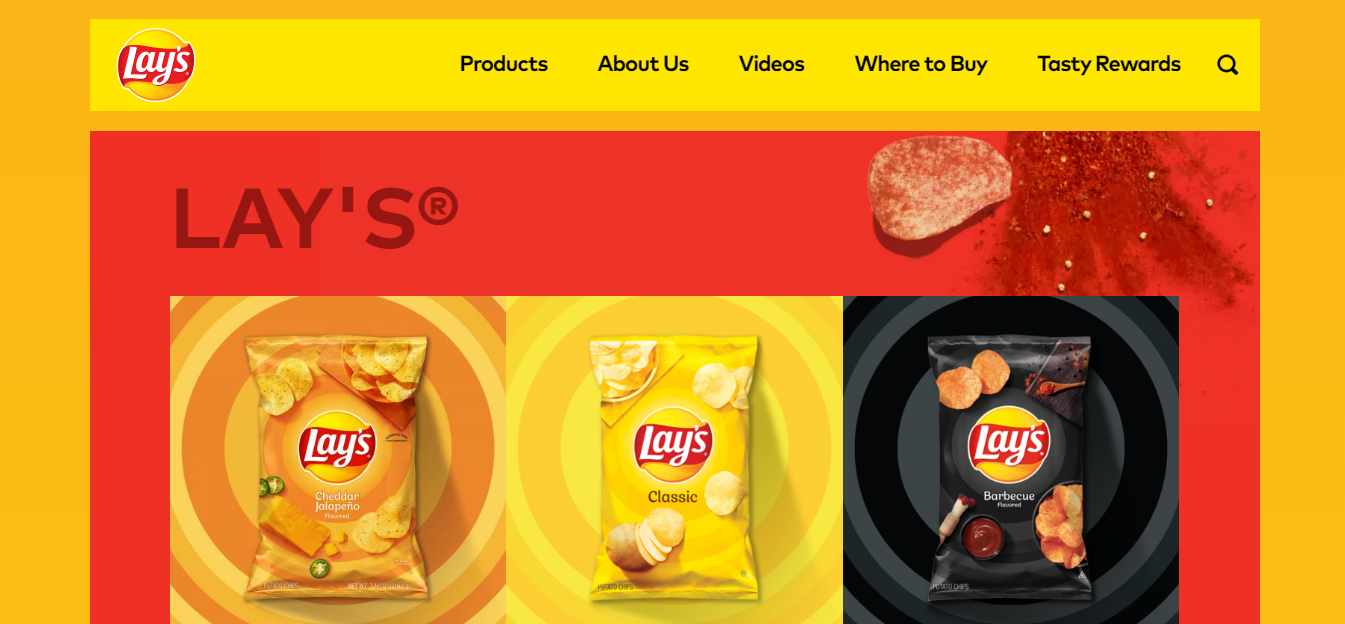 Let's start the list with the most widely recognized brand of potato chips Viz. Lay's. The company started almost 9 decades ago when salesman Herman Kay opened a snack food operation. This was to be the start of what we currently know as the Lay's brand.
Herman Kay went on to buy a potato chip company in Atlanta, Georgia and started producing potato chips which he sold from the trunk of his car. After buying television commercials with Bert Lahr as the celebrity spokesperson Lay's became the first snack manufacturing company to do so.
In the 60s the company merged with Derrick Lothert's company Frito and thus came the iconic brand "Frito-Lay". The company sells chips almost everywhere in the world. This reach of its products is obviously due to its current parent company PepsiCo. Some of the popular flavours of Lay's in the US are Salt and Vinegar, Chile Limon, Southern Heat Barbecue, Flamin Hot etc.
---
Pringles: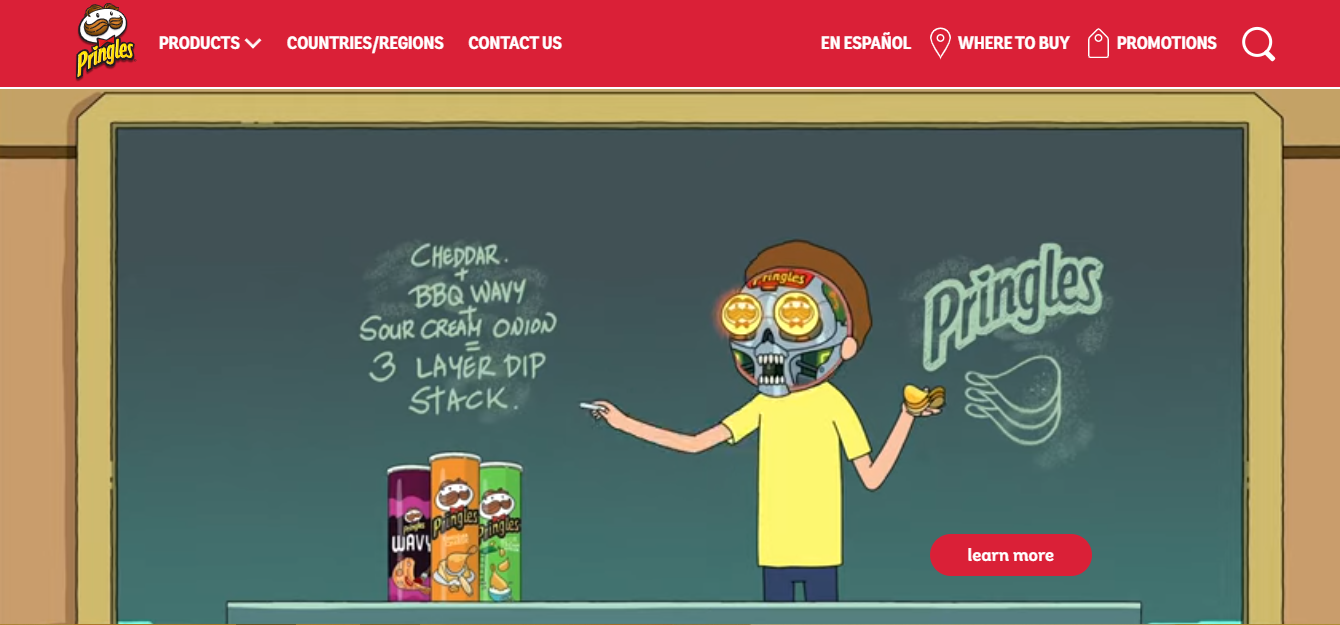 One of the most widely recognized names in the potato chips industry after the aforementioned Lay's is Pringles. The brand is popular not only in the US but globally as well. This is proved by their wide reach as they deliver to 140 countries all around the world.
The product was developed in the year 1967 by Proctor & Gamble who named the product Pringles Newfangled Potato Chips. Currently, the brand is owned by Kellogg's who bought it in the year 2012. The company has an interesting history specifically due to the shape the chips are made of.
The company wanted to make some improvements to the potato chips because of the various complaints from customers regarding broken chips which are greasy and come in bags which are mostly filled with air. Thus came the iconic saddle-shaped chips in the iconic tubular can.
Pringles chips have lots of flavours and they vary depending on the country as well. Some of their best flavours are sour cream and onion, Jalapeño, Honey Mustard, BBQ etc.
---
Red Rock Deli :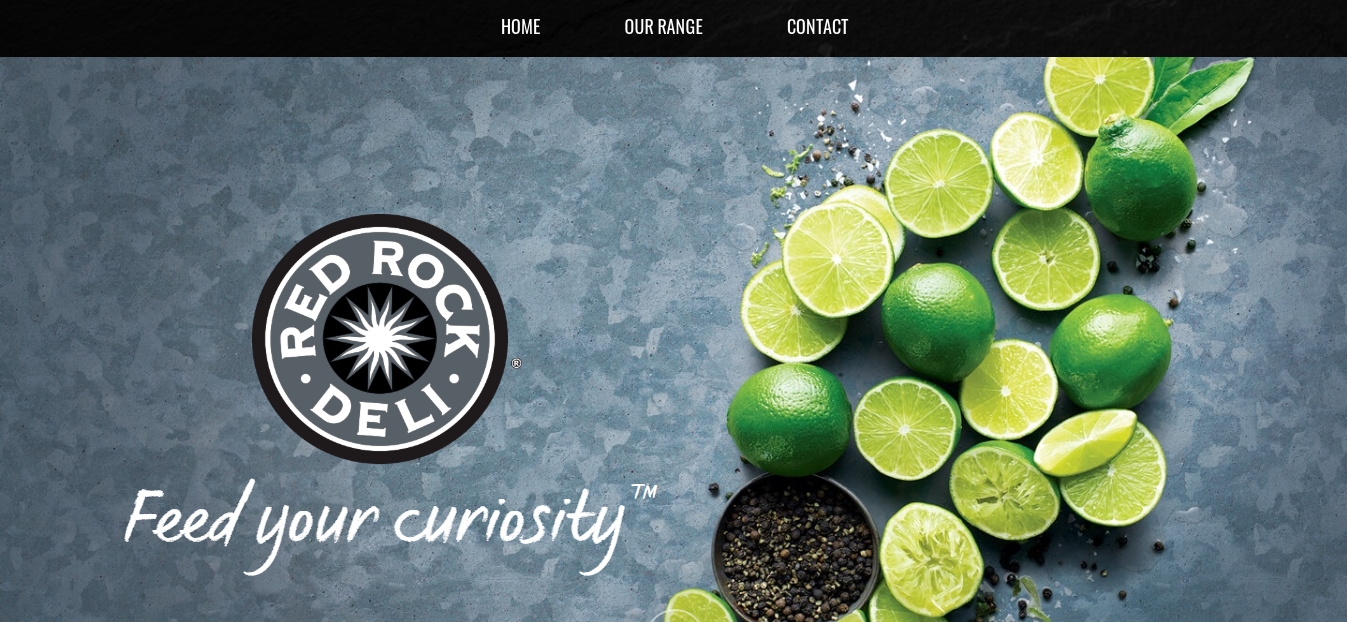 Next on the list is the Australian brand Red Rock Deli which crates tasty potato chips with the perfect balance of the salty and the savoury. The company has had quite a good success in its origin country which is why PepsiCo, the company which owns Frito-Lay one of the largest snacks manufacturing brands, decided to bring it to the American customers.
These chips are made from high-quality potatoes which are rough cut and cooked in sunflower oil which adds a unique taste to the chips. The company decided to keep the chips healthy by using no artificial flavouring or colouring agent. The chips only content Non-GMO ingredients.
If you have never tried this brand you need to. The chips come in three flavours namely Red Curry and Coconut, Himalayan Pink, Salt and Lime and Cracked Peppers each having their own unique blend and taste.
---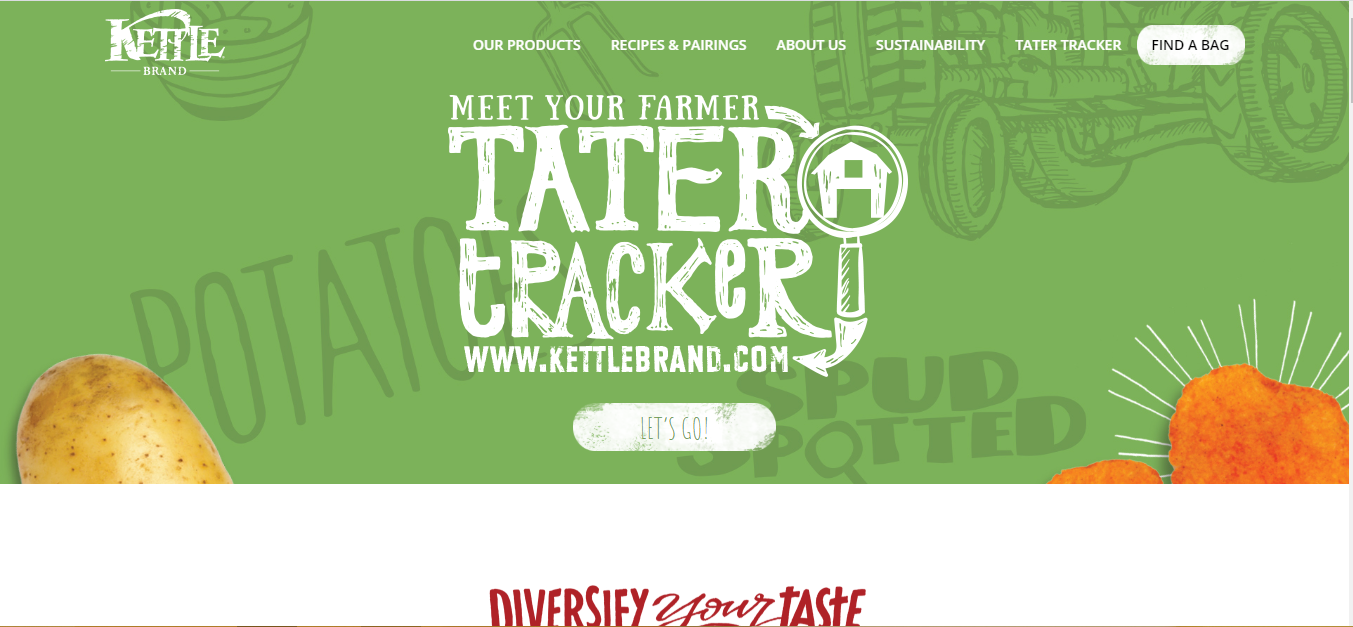 Cameron Healy founded a company named N.S. Khalsa Company in the year 1978. This was to later become the now known Kettle Food Inc. The company team had a motivation to blend natural ingredients with savoury flavour and create something healthy and so tasty that everybody loves it.
They used an old can as their delivery truck to deliver the food products to the market and the customers. In the year 1982, they were able to commercially produce and sell their first brand of potato chips. The chips were tasty which motivated the team to work harder into making it a phenomenon which they did by using the best quality natural and fresh ingredients which were then infused with intense flavour.
Besides the US the company also delivers to various other countries like the UK, Austria, Denmark, Belgium, Italy and many more. The classic salted potato chips flavour is very tasty with a balanced amount of salt. It does not feel too greasy either. You can also try other tasty flavours such as the Sea Salt and Vinegar, Pepperoncini, Jalapeno etc .
---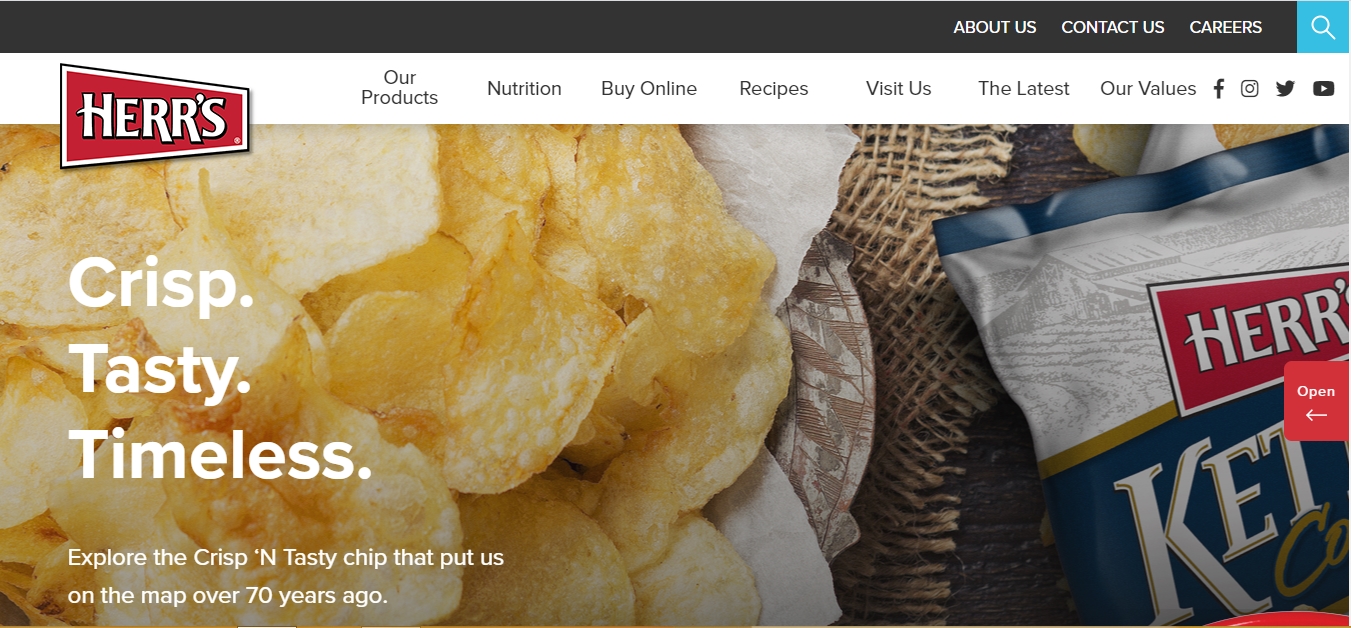 Here's Potato Chips is another tasty brand of potato chips. The company has existed for more than seven decades and have arrived to maintain the same quality of the products as it was intended by the founder James Herr. The primary business of the Here family was chicken farming.
But James Here decided to go another way and start his own company. In the year 1946, he bought a small potato chips company in Lancaster and started production of tasty potato chips. As years went by he improved the process and created healthier and tastier potato chips which started to grow popular.
The company changed with times and introduced flavoured chips in 1958 and switched to foil packaging in the 70s. A good boost came during the 70s and 80s when the snack industry grew rapidly. Herrs Food company started including other snacks and products into its product list.
The Herrs potato chips are tasty and the original flavour is pretty delicious. If you couple them with dips or sauce of your choice it just transcends to a whole another level of deliciousness
---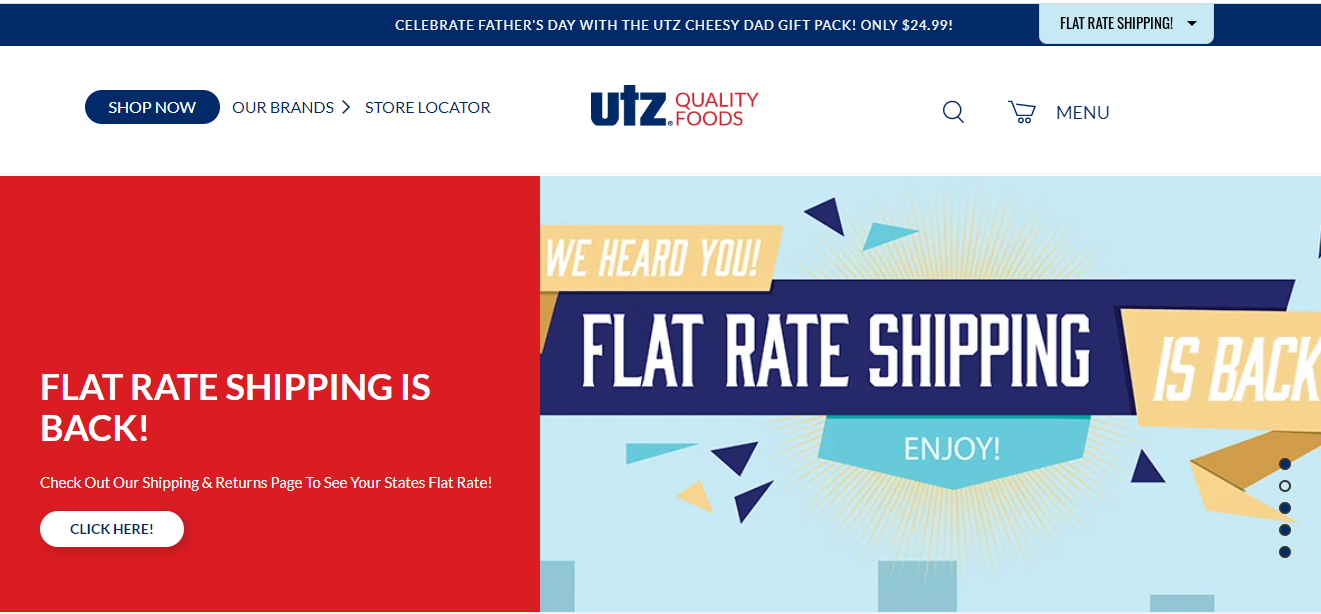 UTZ is a food manufacturing company which started a century ago. The founders were Bill and Salie who felt that snacks need to be healthier and should come from the freshest of ingredients with a minimum amount of processing which will, in turn, preserve the natural flavours of the ingredients.
This is why they started UTZ in 1921 to being healthy and tasty food products to customers. They worked hard on the company and had an initial investment of $300. The machine was manually operated and while Sally cooked the chips it was bill who delivered them to farmer's market and retailers.
The hand-cooked method produced 50 pounds of chips every hour. They maintained their quality and the company became popular. Currently, it is the largest privately-held independent snack food brand in the US. That is a statement about their product.
The company is based in Pennsylvania and some of their popular products include potato chips and pretzels. The chips are generally whole when you pop open a bag which isn't the case for many other brands. They have a good flavour and taste to them. The most popular flavour is the original All-Natural flavour which has a good balance of the ingredients.
---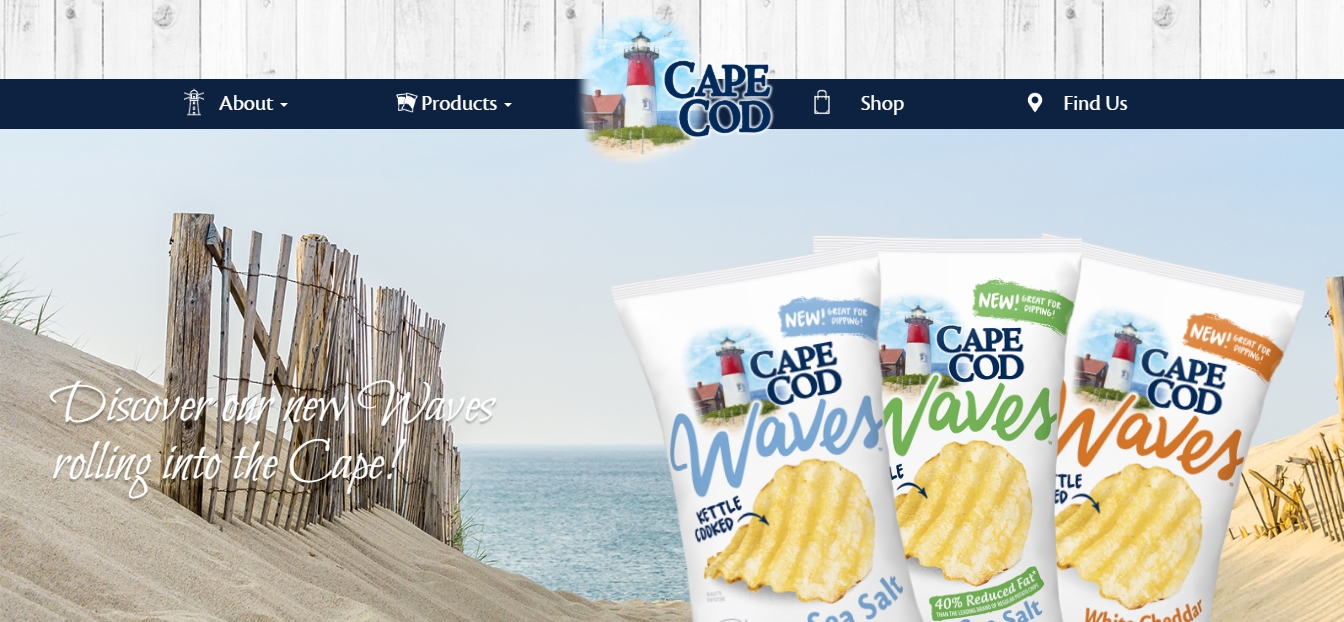 Cape Cod Chips company was founded by brother Steve and Jude Bernard who wanted to make good quality potato chips instead of the unhealthy ones that people were buying. Steve's wife actually owned a food store and Steve always felt that the snacks were not healthy and decided to add potato chips.
The inspiration came after he ate a natural potato chip in Hawaii and instantly knew that he will have to make some of his own. He sold his auto parts business and decided to start a potato chips business. The potato chips sold by Cape Cod are kettle-cooked and are crunchier than chips of many other brands because the chips are cooked in batches in a kettle rather than continuously slicing and dumping potatoes in the oil.
This was the same method used by Steve as well. The company carefully selects high-quality potatoes,  salt and oil to make a tasty and healthy snack for customers. Many reviews of the chips have found that they tend to remain whole in the bad rather than all crushed up which happens frequently with many other brands. The batch-wise cooking makes a whole lot of difference as these chips are much crunchier. The balance of flavour is pretty decent too.
---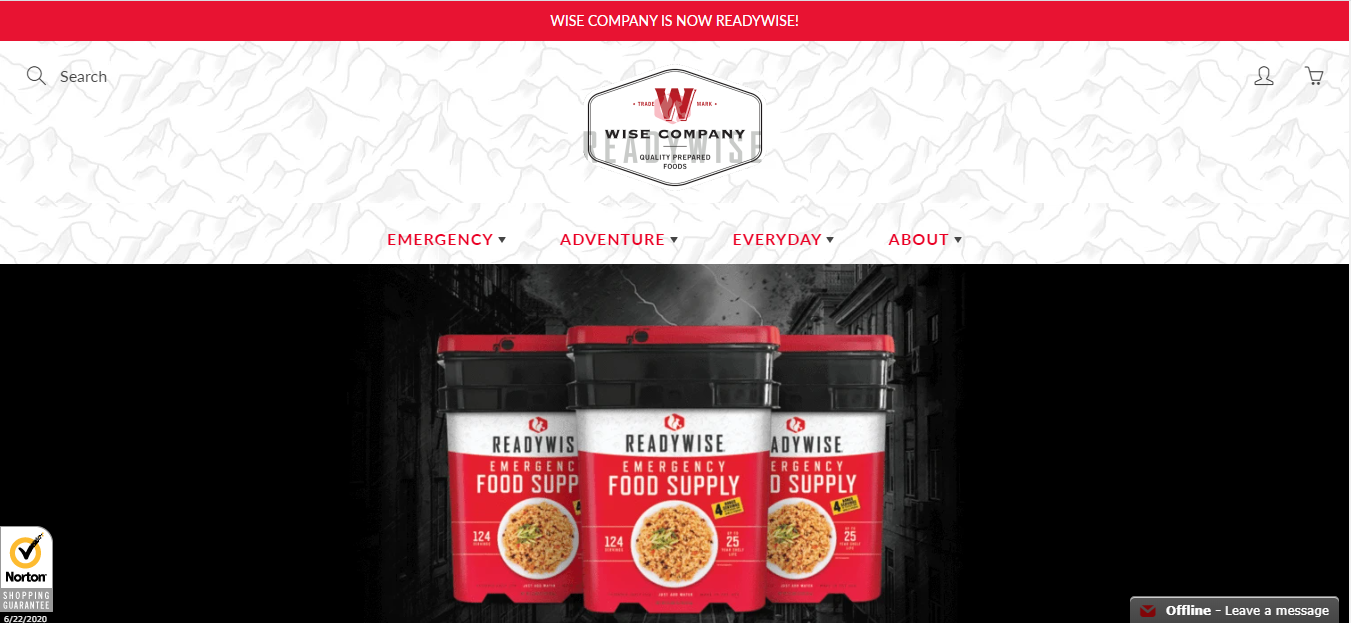 The next brand we are going to look at is Wise Foods Potato Chips. Wise Foods Inc. is a food, mainly snack, a manufacturing company situated in Berwick, Pennsylvania. It has retail stores in 15 eastern seaboard states and also sells in a few others states like Ohio, Kentucky, West Virginia etc.
The company was initially named Wise Potato Chip Company and was founded by Earl Wise in the year 1927. Earl owned a company named Wise Delicatessen and needed to find a use for the excess potatoes. Thus, he started to sell potato chips under the Wise Potato Chip Company name and initially cooked the chips in his mom's kitchen and later sold them to customers in a brown paper bag.
His chips were tasty and crunchy and quickly drew lots of customers. His popularity grew and Wise Potato Chip Company became a regional hit. Currently, a Mexican company owns the Wise Foods brand. They have various flavours and these chips are very tasty. The original classic salted flavour rivals that of Lay's. The amount of grease can turn some people off but it still is a tasty snack that can make that snacky feeling go away deliciously.
---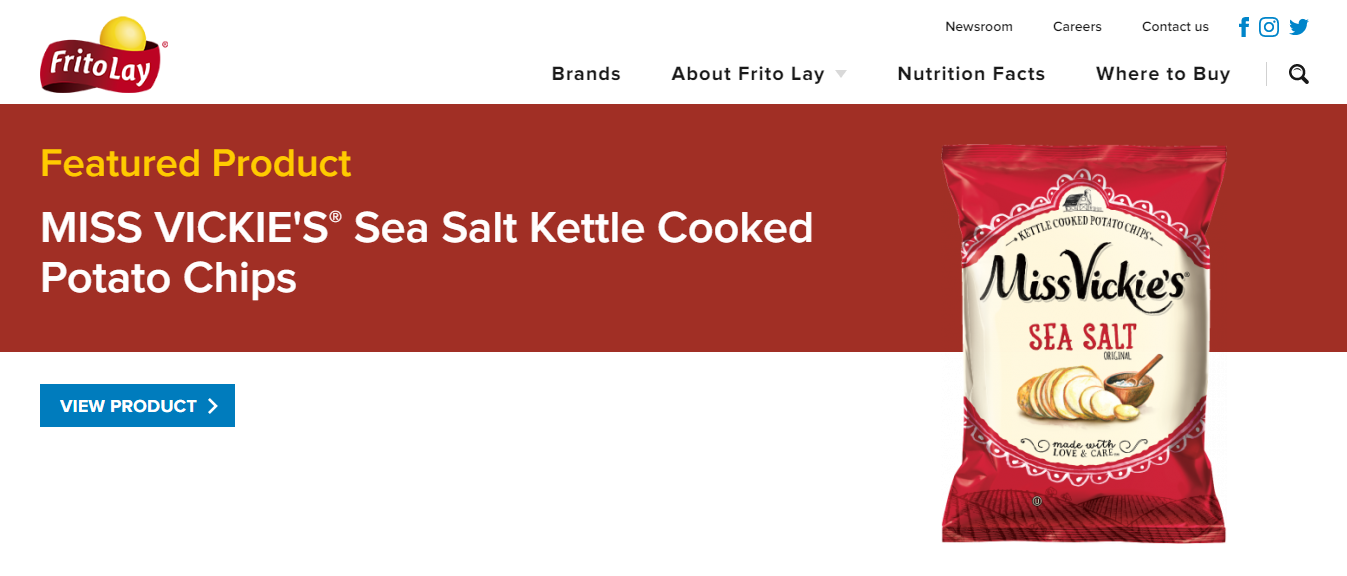 Mia Vickie's potato chips were introduced in 1987 in the Canadian city Quebec. The recipe for this tasty snack was created by Vickie Kerr and her husband Bill. They owned a potato farm and experimented with various recipes to create tasty potato chips.
Her children loved the chips she made and it became quite popular in festivals and thus she began to sell the chips with more seriousness. Currently, the brand is owned by food manufacturing giant Frito-Lay who purchased the company in 1993. The traditional recipe and flavours are still preserved.
Miss Vickie believed in using good, healthy and simple ingredients to create flavourful chips. One of its best flavours is the Jalapeno flavoured potato chips. They are tasty with the right amount of spiciness. Another tasty flavour is the sea salt and vinegar kettle cooked chips which have a great aroma and the classic potato chips taste.
---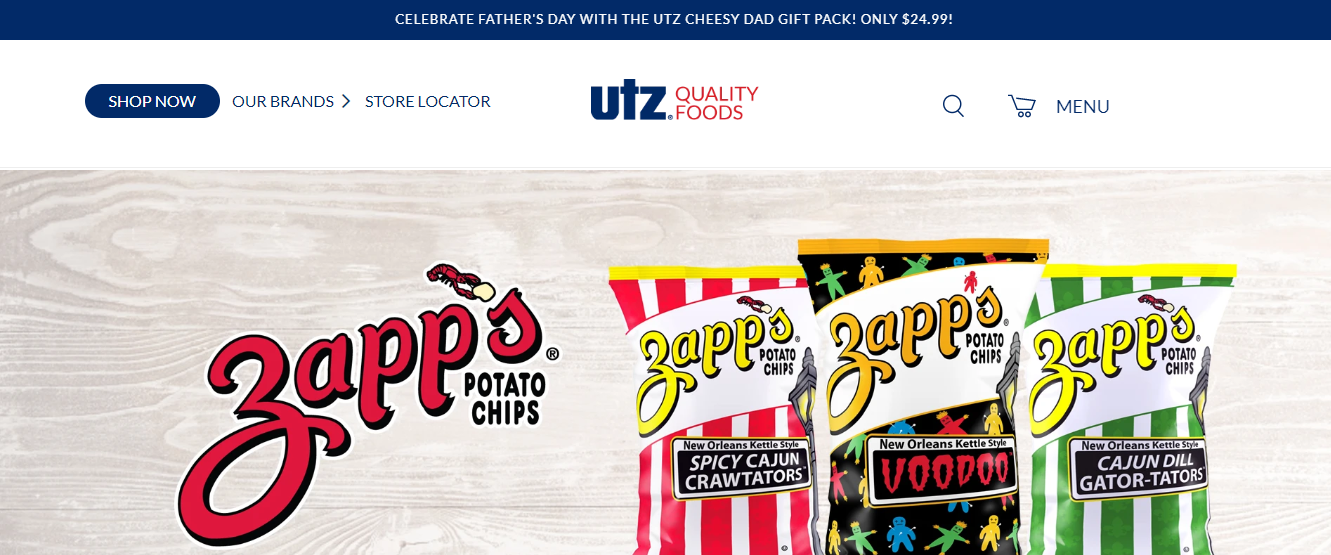 The next tasty snack on the list is Zapp's potato chips. This brand is made in the US. The company was founded in 1985 by Ron Zappe and has since been producing tasty chips. Ron had a degree in industrial engineering and distributed oil-field equipment.
But soon his companies went bankrupt due to the oil bust which prompted him to think of alternative business ideas. He settled on potato chips and started a business. The chips are kettle-cooked in peanut oil, unlike many other companies which use vegetable oils to cook the chips.
Zapp's potato chips are cooked and packaged in Louisiana. Many people don't know about this company. But the product is really tasty. You should try their product "Voodoo' which is one of their best items. It has a unique blend of BBQ flavour with jalapeno and other spices.
Another tasty flavour that they sell is the Spicy Cajun Crawtator. It has a nice crawfish flavour mixed with tanginess and saltiness. If you have never tried Zapp's before maybe it is time to our base a pack of Zapp's potato chips.
---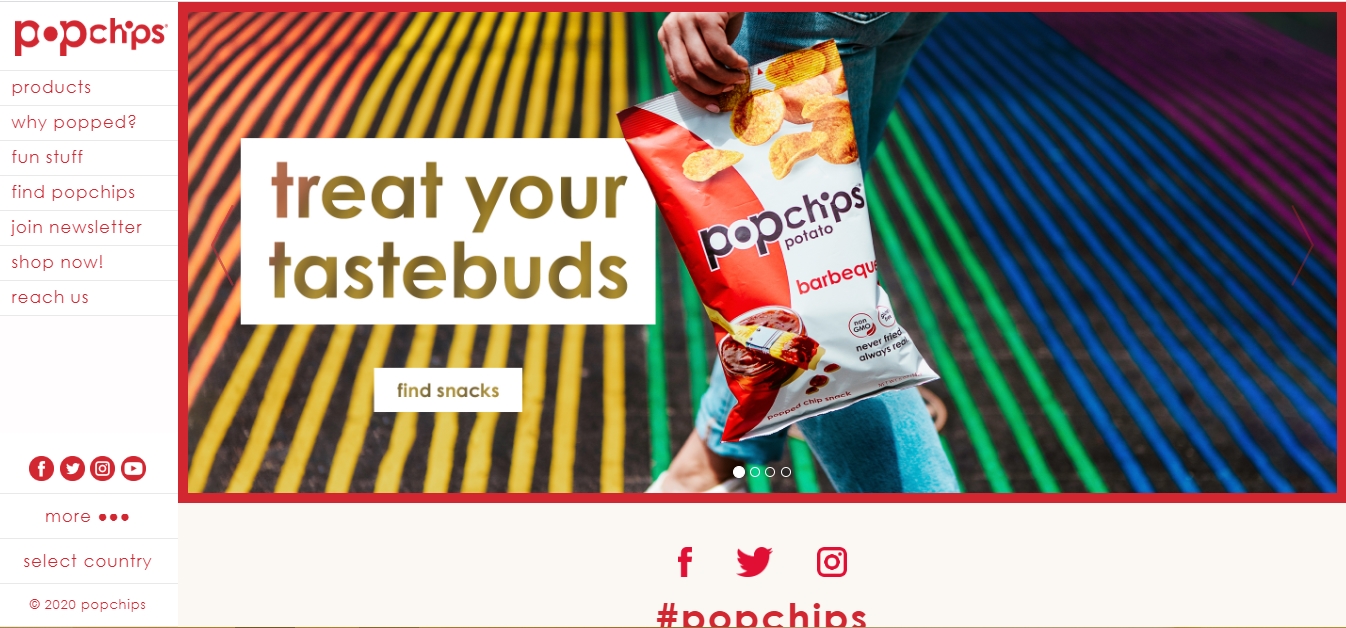 ---
Deep River Snacks:
Another brand of tasty kettle-cooked potato chips is the Deep River Snacks. They produce really tasty chips which have a lot more crunch because the chips are cooked in small batches. Also, the flavour is very much balanced. The company wanted to go the natural way and thus they do not use any artificial flavoring or colouring agent. No artificial preservative is added either.
If you have but allergy then good news for you these chips are cooked in a nut-free environment using sunflower oil. These chips are gluten-free and contain only Non-GMO ingredients. Deep River Snacks claims that their potato chips are the best kettle-cooked chips in the world.
The potatoes are thickly-sliced and the usage of sea salt and sunflower oil enhances the taste. Some of their best flavours are Zesty Jalapeno, Original Sea Salt, Cheddar Horseradish, Salt and Cracked Pepper and many more. So, you will never get bored by munching on the same flavor every day. They also make a snack called Honchos (basically nachos).
---
Conclusion:
The last entry on the list is Popchips which is a recent brand of potato chips founded by Keith Belling and Patrick Turnip in 2007. Keith has always been a snack lover and potato chips were one of his primary means of snacking.
But often while when he found himself feeling snacky and going to a deli or a store to buy a pack of chips he instinctively his the packet from his friends or families or worst, himself. He understood that to fully enjoy a pack of chips you shouldn't have to hide shamefully.
So, he set out to find a solution where without compromising the taste of the chips it was possible to create a healthy alternative. Keith is a serial entrepreneur so a challenging and interesting concept was enough to motivate him. He met Patrick Turnip and they together found a way to manufacture healthy chips with no reduction in taste.
They found a way to pop a chip without trying or baking. They have a variety of flavours to choose from and yes they are quite tasty!