The best way to beat the summer heat is a nice dip in the pool. But driving to the local public pool every time you feel like going for a swim is quite troublesome. Plus you can't really let loose and relax with so many other people splashing about. Are you someone who enjoys a little quiet time by the pool? Well, you definitely won't get it at crowded public pools. But what if you had your own pool in the sweet privacy of your backyard? You can swim as many laps as you want, laze on the inflatable pool beds. Additionally, you can also throw the best summer pool party set with a lip-smacking barbecue on the side. Plus, many real estate studies have estimated that owning a pool increases your home's value by over 20%. you take the best pool companies in Dallas.
Building a swimming pool for your home is a huge investment. You're going to spend a good amount of money to pay for the materials, labor, and maintenance. So it is crucial that you choose from the best pool companies in Dallas to get your money's worth.
The most popular pool companies in Dallas Texas are equipped with professional builders. And they have the experience to build the pool of your dreams. So take a look at the 10 best Dallas pool companies.
Here are the Best Pool Builders in Dallas, Texas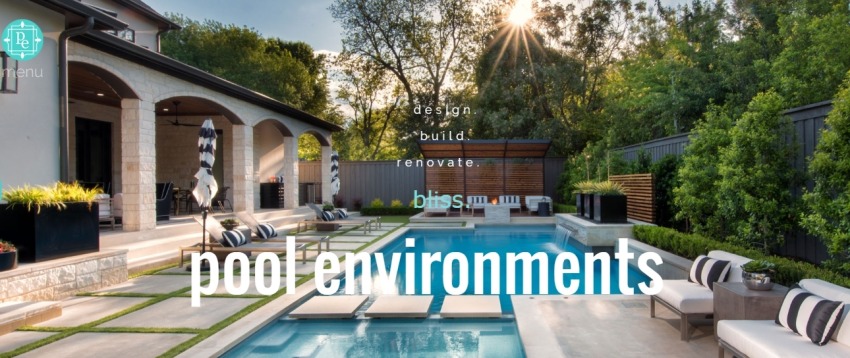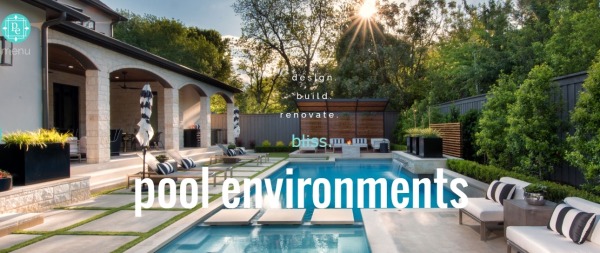 The name Pool Environments has become highly accredited in the swimming pool market of Dallas, Texas. With such unparalleled quality of work, they are undoubtedly one of the best pool companies in Dallas, TX. 
Pool Environments is a reputed design/build firm that specializes in creating unique waterscapes for clients with impeccable taste. They are famous for their sleek craftsmanship, innovative designs, and client services. 
Their new swimming pool construction and pool remodeling are very popular. But you can also use their services for outdoor rooms, water features, koi ponds, and more.
Based on their client testimonials, you can rest assured that Pool Environments guarantees maximum satisfaction. They have also won quite a number of awards for their outstanding designs.
 In addition, many of their projects have also been featured in reputed magazines like Architectural Digest, Sports Illustrated, Landscape Architecture Magazine, etc.
Address: 1006 20th St, Plano, TX 75074, United States
Phone: +1 972-985-1576
---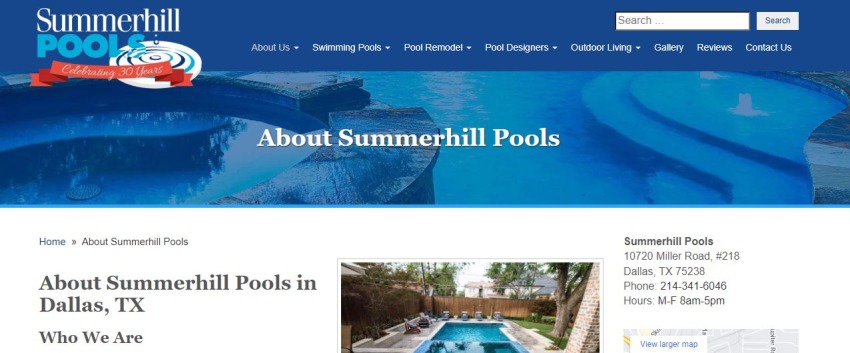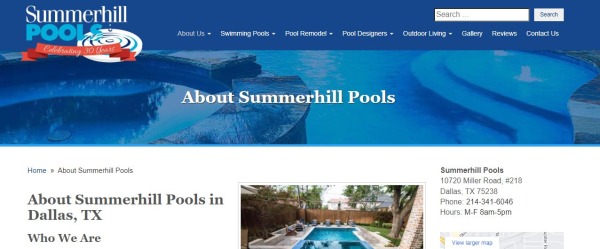 Do you want a swimming pool that complements your budget and lifestyle? If yes, then Summerhill Pools is one of the best pool companies in Dallas for the job. 
Their main objective is to create a well-thought-out outdoor area that feels like an extension of your home.
Summerhill Pools uses high-tech 3D modeling software to model your desired pool design. This way you can get an exciting preview of what the actual pool will look like after they finish building it. 
As one of the most sought-after pool companies in Dallas, they ensure that their designs will result in a smooth installation process and an amazing pool that's going to last for years. 
But besides pools, they also offer services to design and build roof structures, fireplaces, outdoor kitchens, and outdoor bars.
Address: 10720 Miller Rd #218, Dallas, TX 75238, United States
Phone: +1 214-341-6046
---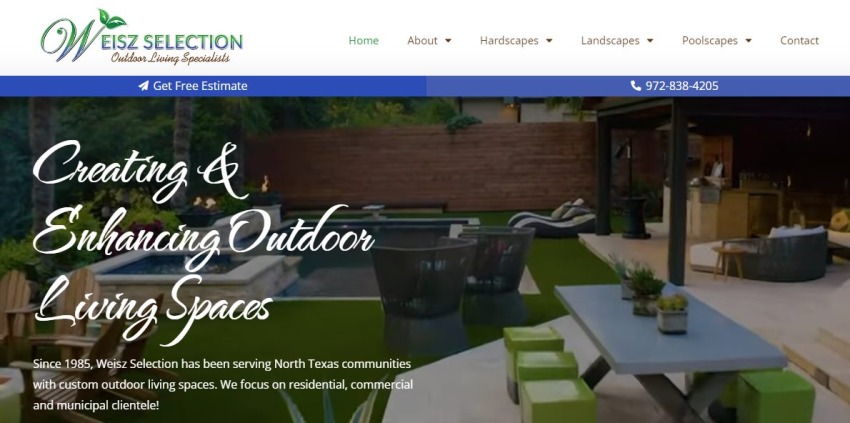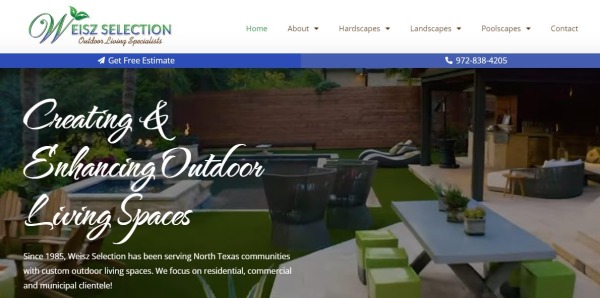 Weisz Selection Outdoor Living Specialists is one of those pool companies Dallas, TX that grew organically through the recommendations of satisfied clients. 
They are a family-owned and operated business that is known for providing great poolscape structures. Plus they've also collected several reputed awards for being among the best in their game.
Their services range from design, installation, maintenance, and management which caters to residential, commercial, and municipal projects. 
Do you prefer our swimming pool rustic, contemporary, or futuristic? Whatever it is,?their team will come up with an innovative design to satisfy your demands.
In addition, you can enjoy their superior services for the most competitive prices in the swimming pool market. Rightfully, they take a lot of pride in their trained staff and loyal clientele for establishing such a dominant force in the market too.
Address: 587 Marilee Rd, Gunter, TX 75058, United States
Phone: +1 972-838-4205
---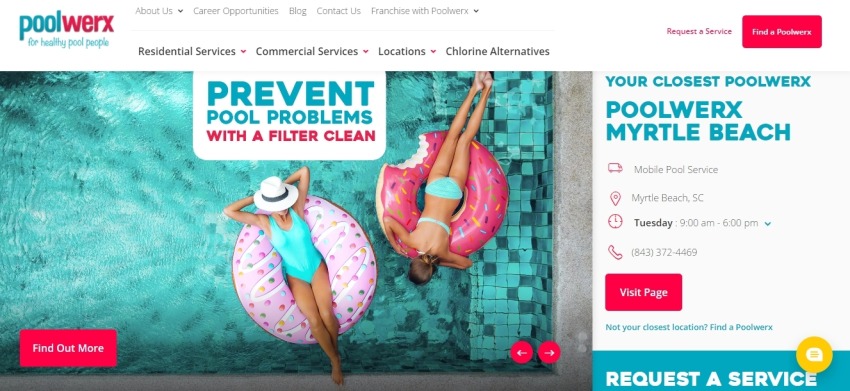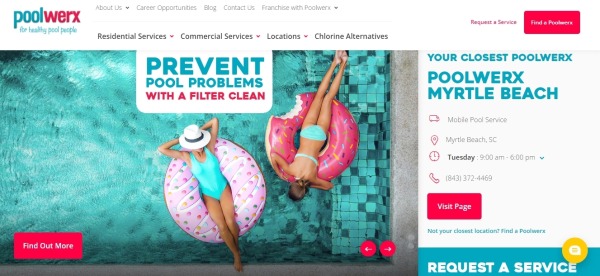 With a rapidly expanding business, Poolwerx is one of the fastest-growing pool companies in Dallas, Texas. Their services are highly acclaimed as they offer everything from swimming pool construction to remodeling and maintenance.
The clientele at Poolwerx is also very diverse as they serve homeowners, hotels, spas, and other businesses. In addition, you can also avail of their pool cleaning service Dallas. 
They not only provide pool-related products but also ensure that your pool is healthy and hygienic. They also provide weekly cleaning, pool cover, pool deck, and pool lighting installation services.
Besides being one of the best Dallas pool companies, they are also growing globally with over 150 retail outlets and 400 mobile vans in 500 locations all over the world. 
Address: 3544 Forest Ln, Dallas, TX 75234, United States
Phone: +1 214-357-0446
---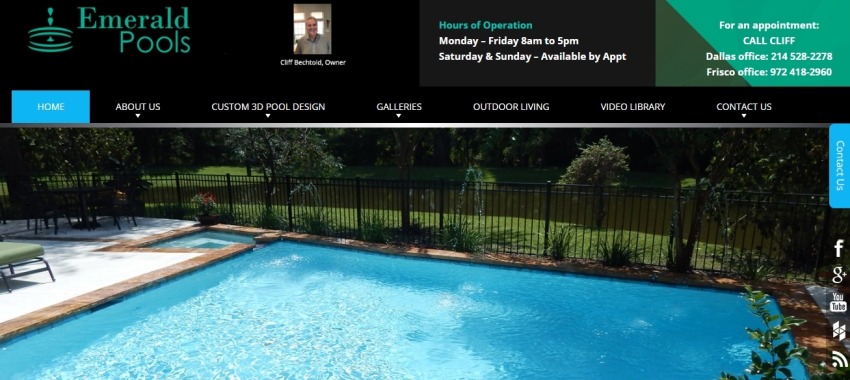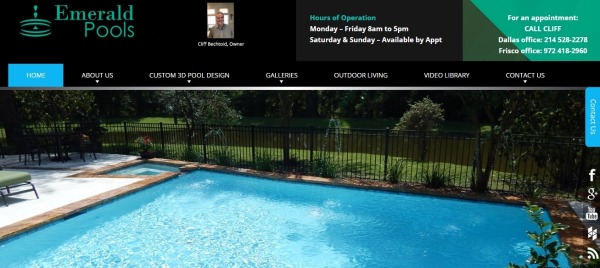 Emerald Pools is one of the best pool services in Dallas that is operated by a custom pool builder Dallas with over 47 years of experience in the pool and spa industry. 
Swimming pools are a serious investment and Emerald Pools makes it their objective to design and build quality custom pools to satisfy your preferences.
If you hire them to build your dream pool, you can rest assured that the project is given the highest priority. The owner of Emerald Pools personally designs and oversees the construction to ensure that your swimming pool is the best in your neighborhood. 
Plus they incorporate engineering and construction techniques that have yielded the best results throughout the years.
They are highly sought after in Dallas as they only take up a manageable number of poolscape projects per year to maintain the quality of their craftsmanship.
Address: 2626 Cole Ave Suite 300, Dallas, TX 75204, United States
Phone: +1 214-528-2278
---


As one of the most reputed pool companies in Dallas, Southernwind Pools understands how crucial it is to find a builder you can trust to build your dream pool. They have been building unique, award-winning poolscape and backyard projects since they opened in 1983.
Their specialization lies in beautiful pool designs that can accommodate any style or budget without compromising the quality. So whether you want a basic pool or an extravagant backyard project, Southernwind Pools is sure to deliver its best. 
They also follow the strictest standards to ensure that your pool lasts for a long time and your money does not go to waste.
Additionally, Southernwind Pools is also famous for its pool remodeling projects as they provide upgrades that take your pool to the next level. Their reviews also prove that the clients always leave satisfied.
Address: 2230 Bush Dr, McKinney, TX 75070, United States
Phone: +1 972-783-4090
---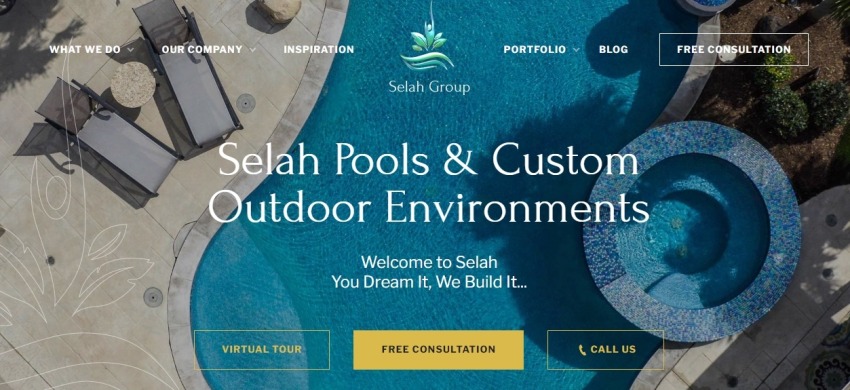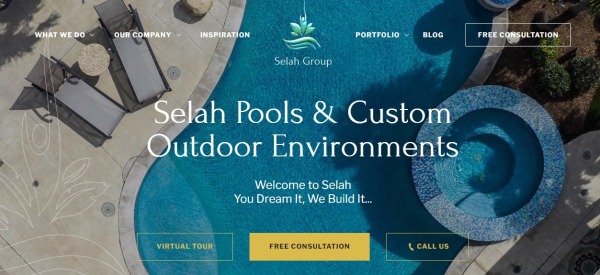 Selah is a custom pool builder Dallas that specializes in designing and building amazing outdoor projects. They are equipped with award-winning contractors and professional horticulture experts to ensure that your pool is built on the highest construction standards. You can make your backyard stand out with swimming pools, outdoor kitchens, decking, and many more.
Sales also offers a virtual rendering of your dream pool as a preview of the actual pool. If you're not happy with the blueprint of the pool, the team at Selah will not rest until the design meets your expectations.
Your preferred design is always given the utmost priority with a cost-free "design until it's done" principle. Plus their consultations are always free.
They also offer pool cleaning services Dallas to ensure that you're using a pool that's healthy and safe.
Address: 2692 Gravel Dr, Fort Worth, TX 76118, United States
Phone: +1 817-618-5731
---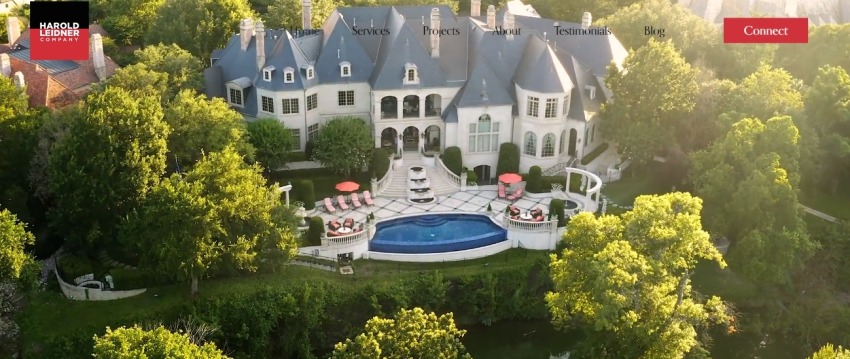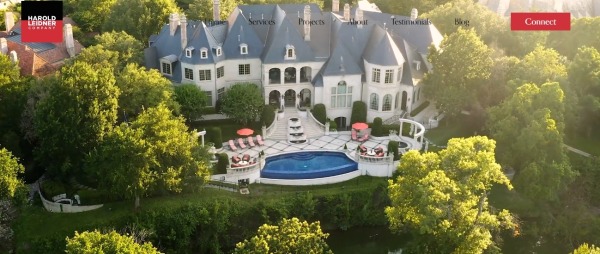 Harold Leidner Landscape Architects is among the top pool companies in Dallas, Texas that specialize in exceptional outdoor projects including poolscape design and construction. Their ultimate objective is to create a backyard that complements your home and enhances the client's experience.
One of their two main offices is located in Dallas so you can reach out to them easily and get started on planning your dream pool. No matter what your preferences are, Harold Leidner Landscape Architects offers creative, one-of-a-kind solutions crafter to your liking. They also take extreme pride in exceeding the client's expectations with quality customer service and abs craftsmanship.
Additionally, they provide 3D renderings of your design to get your approval or make any changes. You can also have your old pool remodeled to look polished and new.
Address: 1601 Surveyor Blvd, Carrollton, TX 75006, United States
Phone: +1 972-418-5244
---


With over 20 years of experience serving clients in North Texas, The Complete Backyard is one of the most trusted pool companies Dallas, TX. As they have worked on so many backyard designs and installation, there really isn't any projects they can't handle. 
Are you looking for a pool service in Dallas that does it all? Well, if yes, then the Complete Backyard is perfect for you.
Besides designing swimming pools with great attention to detail, they also offer services for sustainable outdoor structures, outdoor kitchens, fire pits, decks, and more. 
The Complete Backyard is superior when it comes to backyard installations and renovations as they aim to provide excellent designs and client service. 
They are an ideal pool service Dallas, Texas if you're looking for a team of professional builders to help you build the best swimming pool.
Address: 201 E Oak St, Aledo, TX 76008, United States
Phone: +1 817-441-6878
---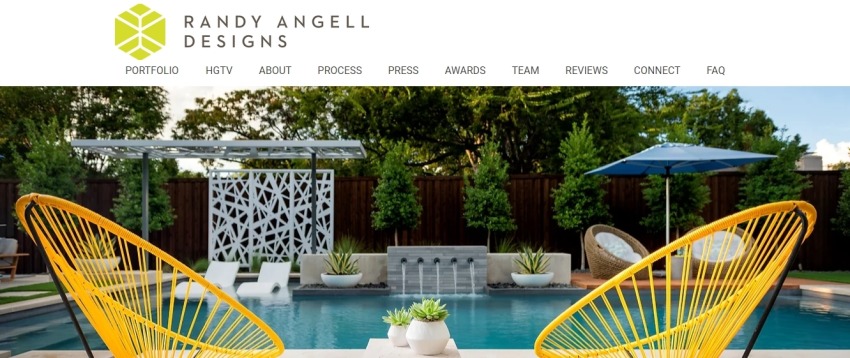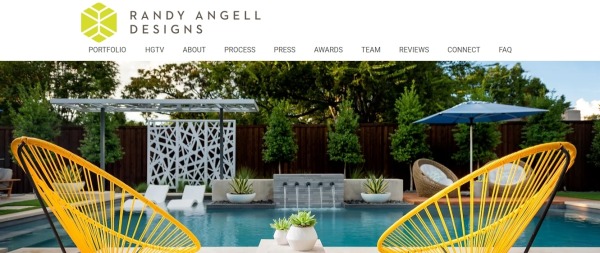 Randy Angell Designs started in 2016 as the brainchild of the talented residential architectural, landscape, and poolscape design expert, Randy Angell. 
This firm is conveniently based in Dallas and partners with reputed, experienced builds to make your swimming pool dreams come true. 
Many of the pool projects at Randy Angell Designs have also won several prestigious awards for their innovative designs. 
Another great benefit is that they provide 3D renderings of your project first to show you a preview and make any necessary changes to the design.
Besides pools, Randy Angell Designs handles gazebos, custom fire pits, gardens, and water features too. Additionally, Randy's background in residential architectural design also makes him qualified to take on clients looking for a full home design or to give your house a renovation.
Address: 520 Central Pkwy E Suite 230, Plano, TX 75074, United States
Phone: +1 214-908-4484
Conclusion:
Adding a swimming pool to your backyard is a great way to give your home a little more personality. Plus it's always nice to be able to spend time with your family, lounge on the deck, or swim laps for as long as you want. Having a pool is also very beneficial when you're entertaining guests or hosting a summer party. After all, who doesn't love a pool party paired with burgers, beer, and volleyball? 
However, you need to hire the best pool companies in Dallas if you're looking for polished craftsmanship and great customer service. Having a custom pool builder Dallas handle the design and construction of your swimming pool can save you a ton of trouble. 
Working with a professional team can help you follow local building codes. Plus they come with years of experience designing and building some of the best pools out there. You can also benefit from their warranties if you come across any defects in the pool.
So if you think your house can benefit from a pool, check out these popular pool builders in Dallas now.