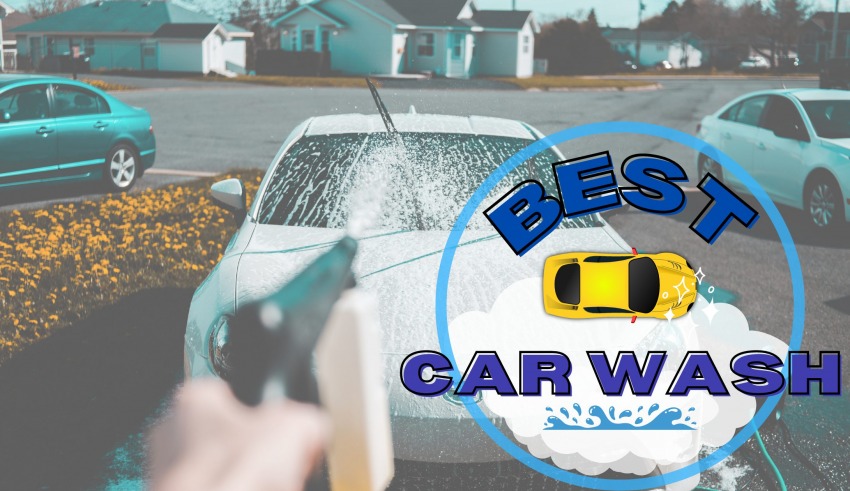 Today, cars have become integrated into our lives and have become an important means of our commute. People who use their cars regularly need to take care of them as well. Whether it be regular maintenance and repair jobs or cleaning and detailing, keeping your car clean and healthy will not only give you a better feeling while driving it but also increase the life of the vehicle. In this list, we have decided to find some of the best car wash in Plano so that people looking for the best carwash in Plano can find a suitable option to get their car cleaned up. These companies follow high standards and ensure that the customer is satisfied at the end of the job. So, let's get started.
Here is the list of the 10 Best Car Wash in Plano, TX.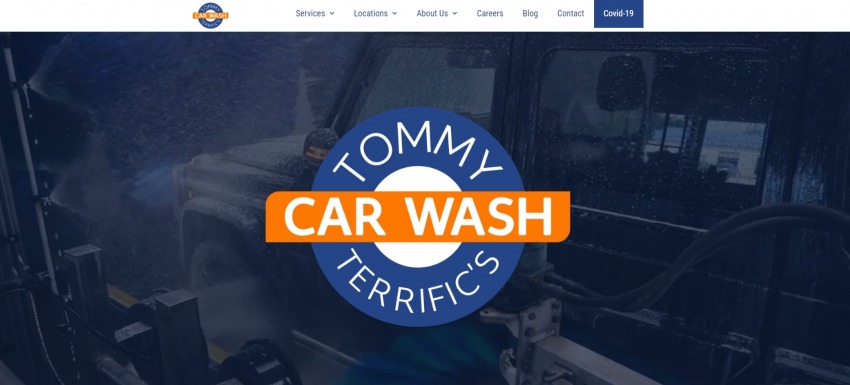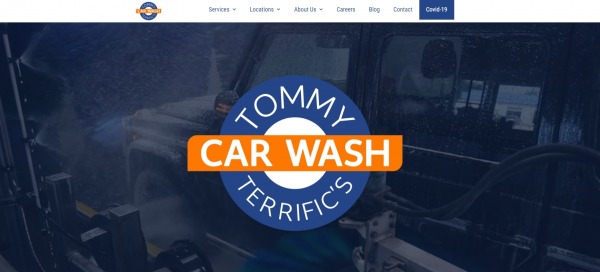 Let's start this list with Tommy Terrific's Car Wash. This is one of the options if you are looking for the best car wash in Plano. This company has been in business for a number of years and prides itself in providing high-quality services and excellent customer service. Doesn't matter whether you are with them for a few minutes or more, you will feel quite comfortable as the company has ensured that the environment is very friendly and relaxing. The staff here is very friendly as well.
You will feel quite relaxed. You can plug in your laptop to work or even enjoy a glass of wine if you so wish. The main aim of the company is to ensure that you have an elevated experience when you come here. The company has a lot of experience and expertise when it comes to car detailing. You will get nothing short of the best when you bring your car in. Whether you want an exterior wash or full interior and exterior detailing the company is very well equipped to handle it and provide services that will be highly satisfactory.
One of the branches of Tommy Terrific's Car Wash is located at 1101 Coit Road, Plano. If you want quality express wash then you will get it here. The price starts at $12. You will get a good exterior wash at that price. Free vacuum and mat cleaning are available with the services. If you want the best express wash with maximum results then it costs $20. You can take a look at the website for other packages and services that this company provides.
---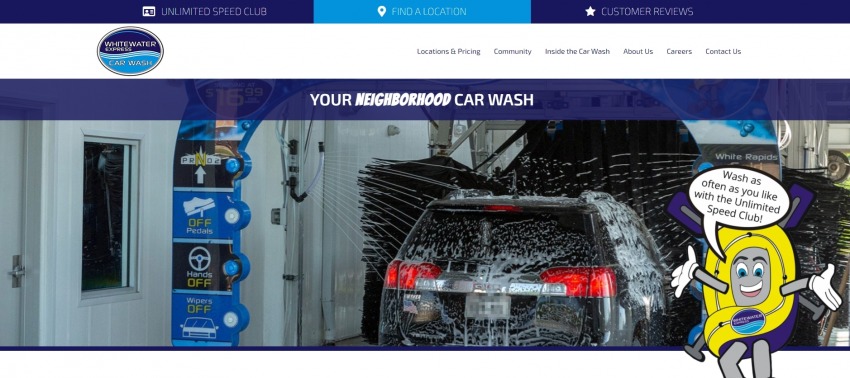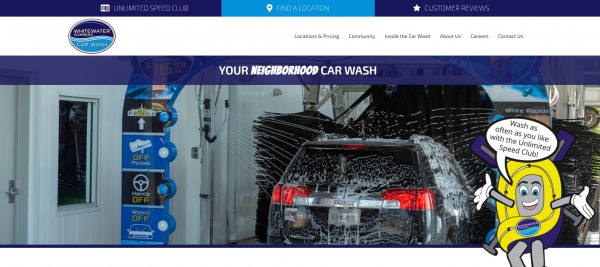 Whitewater Express Car Wash provides top-tier car washes to clients and ensures that they are satisfied with the result. The company hires competent people and considers its employees to be its best asset. Whenever you bring your car to the Whitewater Express Car Wash you don't have to worry about getting a shoddy job done. The company individually takes care of each customer and ensures that everyone gets a quality car wash every time they bring their car in. The staff is very nice.
They will help you out and let you know what your options are. Your entire experience in the Whitewater Express Car Wash will be very positive. You can get a high-intensity tri-colour polish, rain repellent glass wax, rainfall rinse, a 3-day rain check guarantee, and high gloss tire shine. Doesn't matter what service you end up choosing, you will get free vacuums with it. The company is very environmentally conscious as well.
It knows that water is precious and has adopted processes to ensure that water is saved with every wash. The company has got solid reviews. You can visit the website for details on the services and packages and the pricing the company has set for those services. If you are in Plano you will find a branch of Whitewater Express Car Wash at 628 Coit Road. So, if you feel that your car needs some cleaning then you can bring your car to one of the many branches of this carwash.
---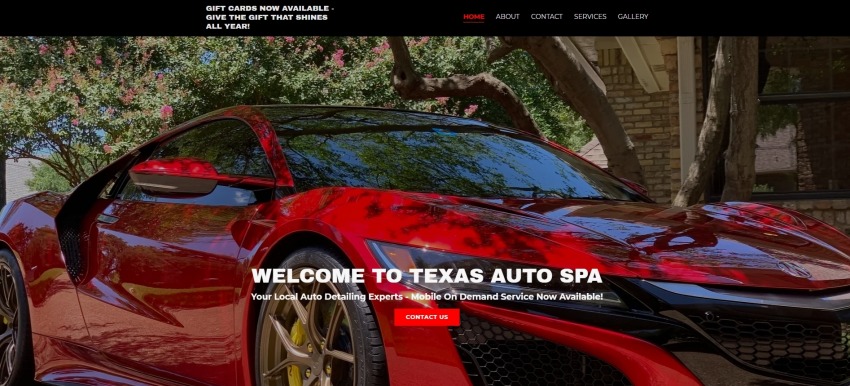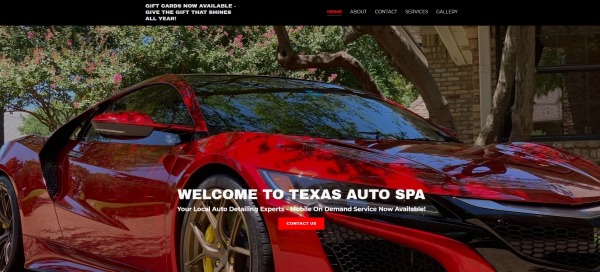 Texas Auto Spa is an auto detailing company that will take in your car and gives it the care it deserves. The company has been running successfully for a decade now and has kept on providing excellent services to clients. The staff here has over 30 years of experience in auto detailing. They know what your car needs and will do the needful as if the car was their own. When you bring your car to the Texas Auto Spa you can be assured that you will get the service that you need and what your car deserves.
There are six different services that Texas Auto Spa has in store for the perfect auto detailing of your car. First, we have the hand car wash detailing. The company will hand wash your car so that it looks shiny and new. Then there's interior detailing. The interior of the car gets beaten down after long usage.
The company will take care of cleaning the interior of your car to give it a fresh and new-like look. Complete exterior detailing is another service that Texas Auto Spa provides. The company will do paint correction, clay bar treatment, removal of dents, scratches, etc. to completely enhance the exterior look of your car. The next service is ceramic coating. This will put a protective and shiny coating on your car. The last two services include headlight restoration and the cleaning of engines which can be quite essential as well if you have broken lights or unclean engines.
---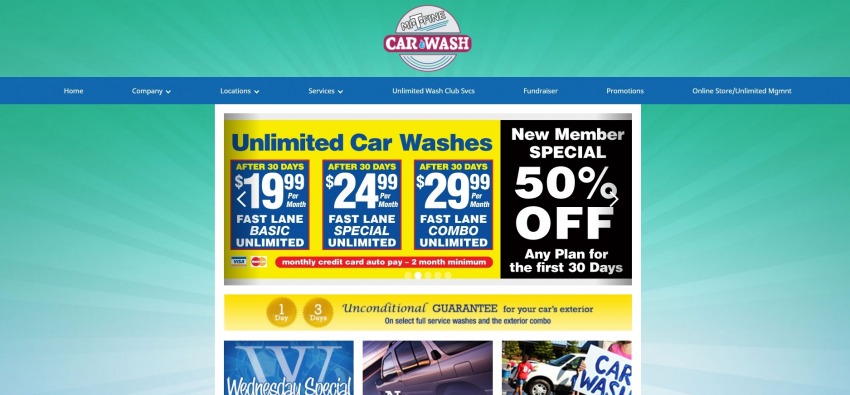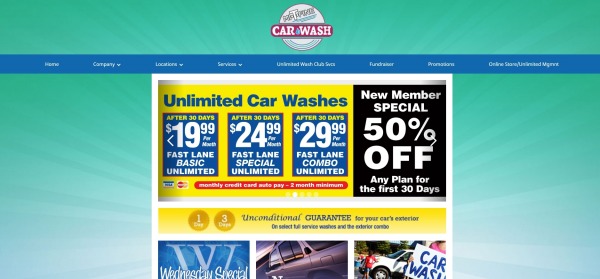 Mi-T-Fine Carwash Inc. is a car wash company that started back in 1981. Since then the company has had the same owner and same phone number which is something that they are proud of since it shows consistency. For a business to survive that long and still have the core values mean that the services provided are really good and the customer satisfaction is high. The company first opened its shop in Irving. It soon started expanding and today you can find them in North Dallas, Plano, and Garland.
The philosophy that this shop follows is simple. It wants to deliver and clean and dry car to the customer in the shortest time frame while keeping the prices reasonably low. If you are in Plano and are looking for the best car wash in Plano then you can visit the Plano branch of Mi-T-Fine Carwash Inc. The shop opens at 8 AM on weekdays including Saturday and closes at around 6 PM. On Sundays, the shop starts at 9 AM and keeps functioning until 5 AM.
The carwash is located at 1614 Custer Road in Plano. All the services that you can find in this shop are divided into 4 categories. You can go for the exterior wash, full-service wash, express detail services or full detail services. If you need a full detail service then you have to make an appointment first. Express detail service is available on Wednesdays. It includes Exterior Hand Wax and Interior dressing. The basic exterior wash costs $7.99. You can visit the website for more details.
---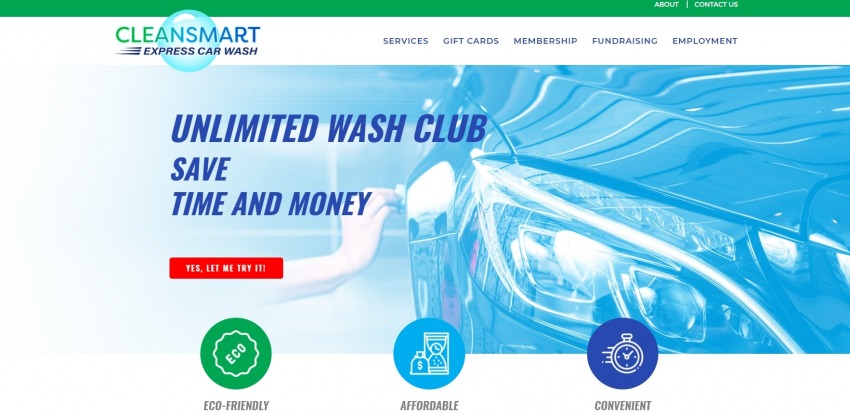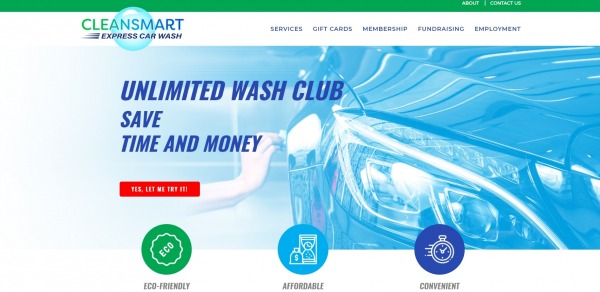 If you want a good car wash that you can be in and out of quickly then Cleansmart Express Car Wash is a carwash that you can try out if you are in Plano. The company is quite good at delivering quality cleaning service in short time duration. It uses top-quality and technologically advanced equipment to give you the quality cleaning it needs in a matter of minutes. The company claims that the processes take around 5 minutes if you want an express car wash. It will clean, protect, polish and dry your car in that amount of time.
Besides providing top-tier service at an attractive price the company ensures that the vibe around the shop is positive and the customers have a, although short, but a good time. There are 4 packages that are offered by Cleansmart Express Car Wash. With any of the packages, you choose to get a free self-vacuum and mat cleaner to clean the interior of your car. These vacuums are quite powerful and you will be easily able to clean your seats and vinyl by getting rid of dust and crumbs and other garbages. The 4 packages that the company offers include the basic wash, the smart wheels, smart polish and shine and smart works.
The basic wash costs $14.88 every month if you have subscribed to the service. For a single wash, it costs $10. In this package, you get a soft-touch wash, spot-free rinse and air dry. The most expensive package is the smart works package. It costs $18 for a single wash. You get a ceramic coating, lava shine and rain repellant with a 5-day rain guarantee. Visit the website for details about the other packages.
---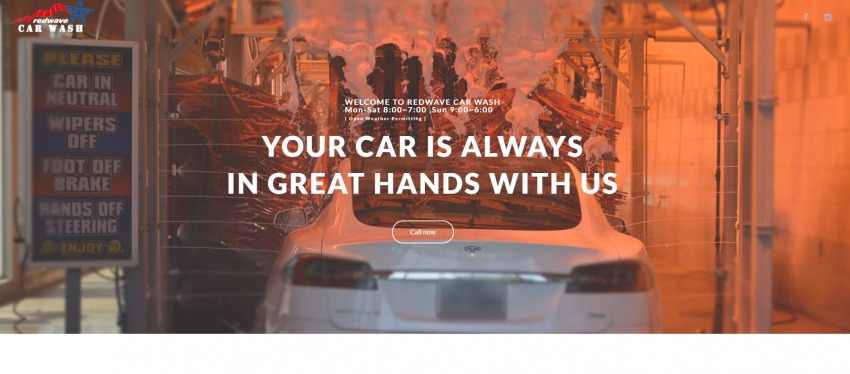 If you like quick car washes and want the best value for your money then one of the carwashes that you can try out is Redwave Car Wash. The shop is located at 8020 Coit Road and it is open from 8 in the morning to 7 at night. This schedule is followed on weekdays and Saturdays. On Sunday, the operating hours of this carwash are from 9 in the morning to 6 in the evening.
The company will take care of your car and give you the service you paid for. Doesn't matter which package you choose the company promises to give your car the quality care it needs. Whether you just want a basic wash to clean the exterior of your car and get the dust and mud off or you want a full service complete with interior and exterior detailing then that can be provided as well. The company always tries to ensure that the customer is satisfied with the service and they have a good experience when they bring their car to this carwash.
To ensure efficient water usage the company uses the best and latest equipment and machinery for water reclamation. Redwave Car Wash is certified by IDA (International Detailing Association). The packages start as low as $5.99. At that price, you can get a light wash which will include double pre-soak, spot-free rinse, hand prep, soap and blow-dry. You can also go for the super express car wash which costs $18.99 and you get a lot of extra features like Carnauba Hot Wax, Weather Guard, Towel Dry etc. Visit the website to know about more packages.
---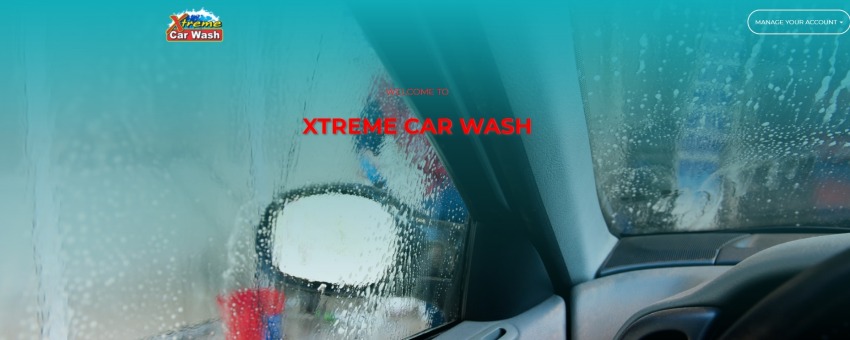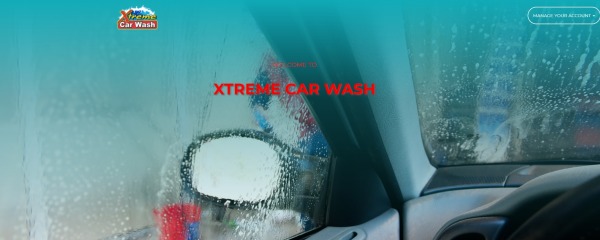 Next, on our list of the best carwash in Plano is Xtreme Car Wash. This shop is located at 6913 Independence Pkwy in Plano. The shop is open from 9 AM to 6 PM every day of the well except for Sundays when it closes at around 5 PM. A lot of people have used the services of this carwash and have left highly impressed. Many people feel that this carwash does a much better job at taking care of your car than many dealerships. The staff here is friendly and cordial.
They know how to treat the customers. You will have a positive experience when you visit this carwash. The company ensures that the process of the wash or the detailing is as efficient as possible so that you can get your car back in less time. The company understands different car types and if you have any special requests given your car model then the company will try to take that into account while they are doing the express wash or the detailing of your car.
Another good thing about this carwash is that they are very good at responding to feedback. You will see many responses from the company as they reply to both positive and negative feedback. This is good as you want the customer service of the company to ensure that the customer actually had a satisfactory experience. The prices start from around $12. There are different packages with different features. So, you can check out this carwash if you are in Plano.
---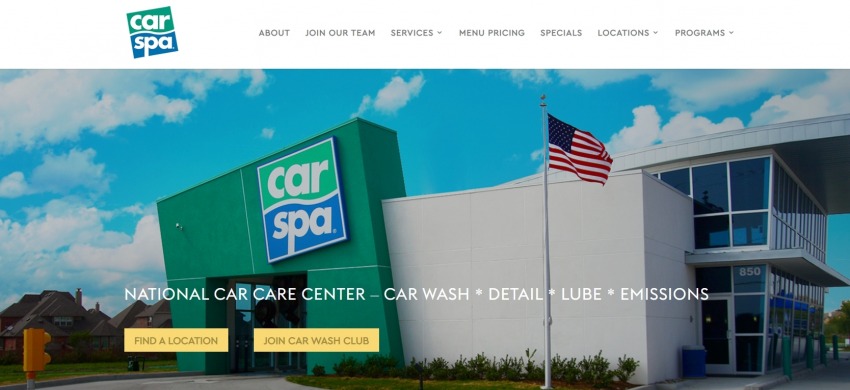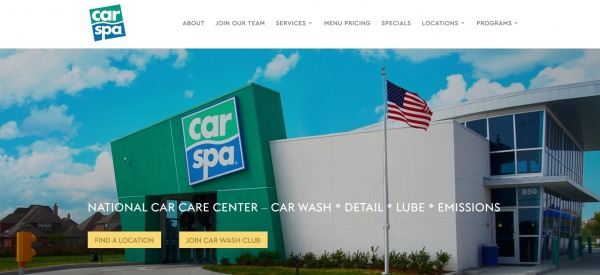 Car Spa is a company that knows how important a car is to a person. The company started because the founders felt that the market needed a national car care provider that can provide quality services to people by taking care of their cars. It focuses on providing excellent customer service to keep the customer happy and satisfied while their car is going through top-quality care. Car Spa understands how important your car is to you. Since it has that understanding it knows what care your car needs to look good again and it feels good to drive it.
Car Spa ensures that whenever a client brings a car to them they get the services of the best quality. Instead of just doing the bare minimum and charging you tonnes for it the company goes above and beyond to ensure that your car is clean and shiny and has got all the care it needs. The company aims to breathe new life into your car. When you see the results of the care that this company provides to your car it will definitely bring a big smile to your face. Car Spa started in 1999.
They felt that the industry was lacking quality and needed a company that not only provides the best-in-class services but also cares about the clients. Here, you will get all the cleaning and detailing services to get back the original and new look of your car. If you have been looking for the best car wash in Plano then this can be one of your options.
---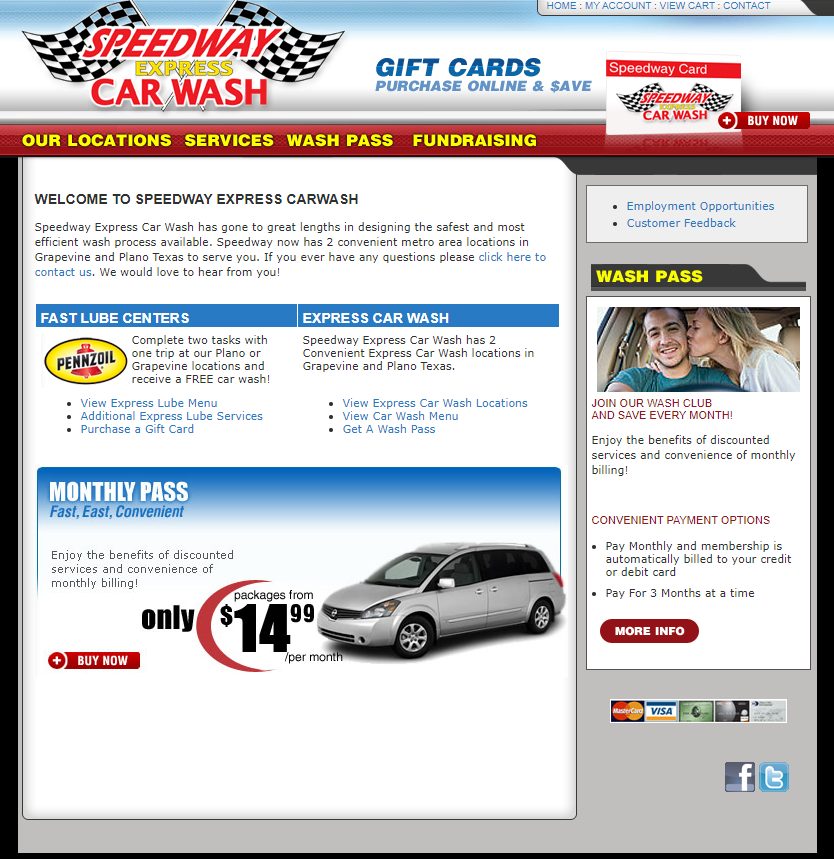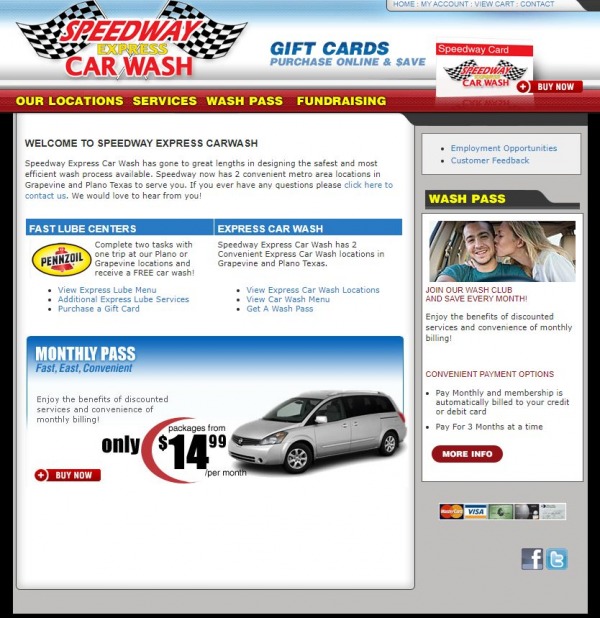 Speedway Express Car Wash is located in two locations viz. Grapevine and Plano. This carwash knows how important it is for people to have a clean car. If you are looking for a carwash that can give you a quality clean in less time, this is one carwash that you can try out. You will find good deals on the company website.
If you buy a three months subscription or more you can get your car multiple washes and save a bunch. Just show your pass and you can get in and out in minutes. The company has installed modern machinery and equipment that can clean your car super well every time you visit the carwash. The services offered include express car wash, detail services and express lube.
We hope we were able to provide you with some suitable options to find a nice carwash to take care of your car. If the company has a website please visit it and check out the prices and the services before taking your car there.
---
Andres Hand Car Wash
Many people prefer getting a hand car wash. It feels more personal. A lot of people want the car wash shop to personally take care of the car wash rather than just putting it through an automatic machine. Andres Hand Car Wash provides that personal touch when it comes to cleaning your car. The company is located at 3301 K Ave in Plano. It has a good idea of how to take care of any car and get the cleaning done professionally so that it looks good again.
Many people who have experienced the service of this shop once often return again to get their car cleaned up. The company is also quite adept at taking care of your car maintenance and they also include a car wash to go with it. The staff here are nice and friendly and know how to treat a customer right. They will let you know exactly what is being done to your car and why it is needed. You won't see them doing a bunch of things even if your car does not need it and then charging you for it.
The company is always fair in its dealings and hopes to provide a service that is quite satisfactory to you. The rates of the services are pretty reasonable as well. You won't get overcharged. The price will feel justified once you see the results for yourself. The shop has a nice waiting area where you can wait while they get your car cleaned up. And the best part is that the owner will cooperate with you on determining your exact wants and thus, you can see for yourself what services fit your budget and choose those.