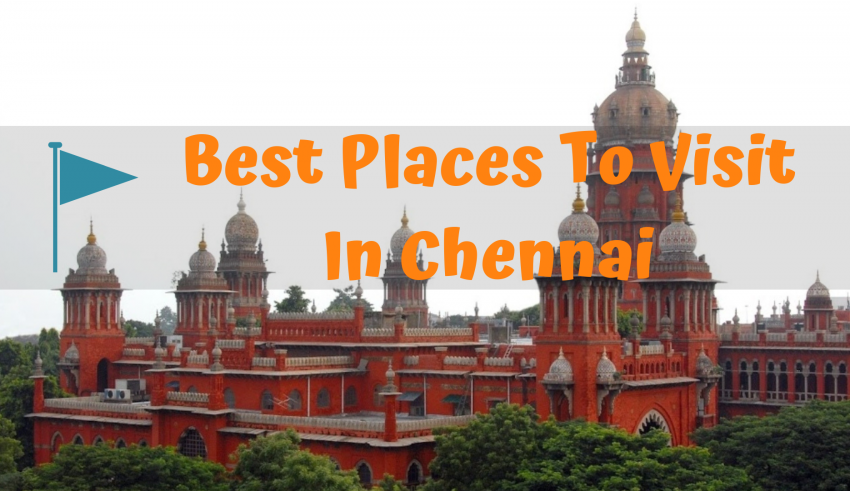 Chennai is one of the major cultural hubs of South India. Located on the Coromandel Coast, off the Bay of Bengal, on the east coast of India, the capital of the Indian state of Tamil Nadu is famous for its rich cultural traditions, rich history, long sandy beaches and huge temples. It may get very sultry, hot and humid, all at once, but the alluring charm and hustle of Chennai sure does attract people from all over the country and also the world.
Don't let the heat let you down. Do visit the city that has been nicknamed the 'Detroit of Asia' due to the presence of major automobile manufacturing units and the 'Textile City of India' because of its rich textile history. Lonely Planet named Chennai as one of the world's top ten cities to visit in 2015 and it continues to attract tourists and visitors from the country and beyond.
Here is a small guidebook to entertain families and kids alike and enjoy some fantastic time when in Chennai :
PARKS, BEACHES AND WILDLIFE DESTINATIONS
CHENNAI SNAKE PARK / GUINDY SNAKE PARK
Founded by the famous wildlife conservationist, Romulus Whittaker, Chennai Snake Park is the premier destination to visit if you are a reptile aficionado and are interested in studying them. The 1 acre park is present in the Guindy National Park premises, at a distance of about 13 kilometers from the Chennai city center. A wide range of snakes are housed in the snake park such as rock python, king cobra, different kinds of vipers, puff adder, rat snake, krait, keelback and water snakes.
In addition to snakes, Crocodilian species kept here include the native gharial, saltwater crocodile, Nile crocodile, Siamese crocodile, spectacled caiman etc. There are also other reptiles that are bred and preserved here like different types of turtle, tortoise and monitor lizards. Special aquariums have been built for water snakes, turtles and other amphibians. It is a fun destination for kids and families to enjoy beautiful wildlife.
GUINDY NATIONAL PARK
As one of the few national parks in India which is located within a city, Guindy National Park is a protected area in the locality of Guindy. It encompasses an area of about 3 square kilometers. The park attracts lakhs of visitors annually because of the plethora of flora and fauna conserved here.
A larger area around the park was home to forests and other natural habitats for wild animals, but as the city expanded and grew over the years, many of these areas were destroyed due to building activities and over-population. What remains now has been declared a national park.
Few animals in the national park are jackal, blackbuck, chital, hedgehog, hyena, mongoose, civet and over 150 species of birds such as egrets, herons, storks, partridge, woodpecker, black kite, honey buzzard etc. Guindy National Park is a fantastic place to spend some quality time in nature with your family and kids.
VANDALUR ZOO / ARIGNAR ANNA ZOOLOGICAL PARK (AAZP)
Vandalur Zoo was established in 1855 during the British era and holds the title as the oldest public zoo in the country. The 150 year plus zoo is the prime wildlife attraction around Chennai for its abundance of variety of animals. The largest zoo in India certainly does not disappoint with its reserve of more than 150 species of birds, mammals and reptiles.
Some of the special animals here are llamas, camels, wolf, jaguar, European brown bear, white tiger, giraffe etc. It is also famous for different species of monkeys such as lion-tailed macaque, Indian langur, baboons, leaf-capped langur and Nilgiri langur. An elephant and lion safari is a lovely spectacle where you can witness these majestic wild animals in their natural habitat.
Along with all these, a huge walk-in aviary, butterfly house, aquarium, nocturnal house, crocodile enclosure, reptile house and an amphibian house is present here. There is so much to see and do here, so you will definitely need an entire day to explore the whole zoological park.
SEMMOZHI POONGA
Set up by the Horticulture and Agriculture Department of the Government of Tamil Nadu, Semmozhi Poonga is Chennai's first botanical garden. It was inaugurated and opened in 2010 and since has become a hotspot for botany enthusiasts.
It is located on Cathedral Road, adjacent to the Gemini flyover and close to the American Consulate. The vast floral garden spreads for nearly 20 acres and holds more than 500 species of botanical exhibits for people to enjoy. An unique system of the vertical garden has been adopted here.
There are trees here that have existed more than 100 years! Along with indigenous plant species there are hundreds of exotic and rare plant species that have been imported from countries like China, Thailand and the rainforests of Borneo in Malaysia and Indonesia. It is a wonderful place to spend quiet time of peace and solitude. You can even spend a day having a picnic here!
ADYAR ECO PARK / THOLKAPPIA POONGA
Situated in the Adyar neighborhood of Chennai, close to the Adyar estuary where the Adyar river meets the Bay of Bengal on the east coast, the ecological park is an expansive conservation and restoration project dedicated to the preservation of flora and fauna and to overlook minimal human interference. It is named after the famous Tamil scholar and philosopher, Tholkappiar.
Visitors regularly learn about wetland conservation, waste management, water conservation, rainwater harvesting, eco-restoration etc. There are hundreds of species of fish, birds and other animals that have made this vast area their home. It is a great location to enjoy birdwatching. Pay a visit to the Adyar Eco Park and have a fun time exploring nature with your family and kids.
MARINA BEACH
Marina Beach may arguably and most probably be the most famous beach on the east coast, let alone in the city of Chennai. It is thronged daily by thousands of people who wish to have a calm serene time by the shores. It is the longest natural urban beach in India stretching for about 6 kilometers from Foreshore Estate in the south to the MGR Memorial in the north.
The beach is wide enough to accommodate almost 30,000 people at once! It is one of the most popular attractions of the city because of its close proximity to the city center and presence of shops and street food stalls along its many promenades. Swimming and bathing in the sea water is prohibited and officially banned because of unpredictable currents and rough seas.
Make sure to visit the seaside at Marina Beach during sunrise and sunset when the views are really beautiful. You can easily spend the day lazily strolling across the beach, playing games such as beach cricket or football, munching on delicious street food and soaking in the fantastic beach views! Marina Beach is one of the best places to have fun in Chennai.
BESANT NAGAR BEACH / ELLIOT'S BEACH
The second most popular beach in Chennai, after Marina Beach, is the Besant Nagar Beach. The beach is also called as Elliot's beach (named after Edward Elliot, the former governor of Madras presidency) and is situated south of the Adyar estuary (where the Adyar river meets the Bay of Bengal).
It is located in the affluent neighborhood of Besant Nagar and hence the name. The marvelous sandy beach is the go-to destination for many residents and tourists to soak off the humid Chennai climate and enjoy some wonderful sea side views. The Karl-Schmidt Memorial here is a prominent landmark here. It is dedicated to an European sailor who lost his life here by drowning while trying to save the life of others.
The beach is dotted with restaurants cafes and many hangout spots that do not disappoint anyone that steps foot here. You can spend a calm time at Elliot's Beach in the company of your family and kids.
THIRUVANMIYUR BEACH
Located in the mainly residential and booming office-space area of Thiruvanmiyur, in one of the southernmost localities in Chennai, the Thiruvanmiyur Beach is arguably the cleanest and the most well maintained beaches in the Chennai metropolitan area.
This has been made possible with an active contribution by the local community and groups with social interests. It may not be as commercial as its affluent neighbors, but Thiruvanmiyur Beach offers one thing the other beaches do not, a calm peaceful space where you will not be interfered.
Maybe even for hours together! The beach is situated very close to East Coast Road at a distance of only a kilometer away, so it is easily accessible.
MUSEUMS AND HISTORICAL PLACES
THOMAS CATHEDRAL BASILICA / SANTHOME CATHEDRAL 
Santhome Cathedral is a street walk away from the famous Marina Beach. The modern neo-gothic styled cathedral was built during the British reign at the end of the nineteenth century. But the minor basilica is known to have been built in the 16th century by Portuguese explorers over the tomb of St. Thomas – one of the twelve apostles of Jesus Christ.
It is a very special destination for Roman Catholics as it is only one of the three churches in the world to be built over the tomb of an apostle of Jesus the other two being the world famous St. Peter's Basilica in Vatican City and the magnificent Santiago de Compostela Cathedral in Spain.
The Santhome Cathedral is majestic to witness and it surely awes anyone who sees it. As Marina Beach is very close by, you can choose to visit the historic site and then proceed to have a fun time on the beach.
FORT ST. GEORGE
Fort St. George is a brilliant architectural marvel and supposedly the first British fortress established in the country in 1644. It is said that the city of Madras (now, Chennai) was founded and established around the foundations of Fort St. George, which now is a government building housing the Tamil Nadu Legislative Assembly. It is situated at the northern end of the Marina Beach.
The fortress is home to the oldest Anglican church in the subcontinent – St. Mary's Church, which is also famously known as the 'Westminster Abbey of the East'. There is also a historical museum on its premises which showcases war weapons, uniforms, numismatics, and other relics of pre-independence India and colonial rule.
The first national flag to be waved after independence is now showcased here! There are many things to see and experience at Fort St. George and it is a great day-outing for family and kids.
M. BIRLA PLANETARIUM
Located very close to the famous Anna University, in the Periyar Science & Technology Centre, B.M. Birla Planetarium is one of the best places to visit, to engage in exciting activities and have fun. It is one of the few Birla Planetariums to be located in major metropolitans – others being in Kolkata, Chennai etc.
The planetarium teaches so many things about space technology and our solar system by conducting daily sky shows in different languages to cater to the needs of everyone. Programs in astronomy and night sky observations are also held here. A special DRDO (Defence Research & Development Organisation) pavilion is being set up at the planetarium campus to exhibit some of the most advanced state of the art technologies.
MUSEUMS
CHENNAI RAIL MUSEUM
Chennai Rail Museum is a wonderful day-outing to enjoy the presence of remarkable rail exhibits, some of which date back more than hundred years. The railway museum is situated few kilometers northwest of the city center, on the New Avadi Road. The 7 acre museum complex has a variety of historical relics, two galleries (indoor and outdoor) dedicated to the Indian Railways and a toy train that takes visitors around the museum buildings showcasing outdoor exhibits.
Few other items here are old maps of Indian Railways, 1860's double deck coaches, a coach from the Mumbai local suburban train system and various other artifacts. The museum is a wonderful place to visit for kids and families to have fun and enjoy the history of railways.
RIPON BUILDING
One of the most fascinating architectural marvels in the city in the Ripon Building. Named after Lord Ripon, the governor-general of British India, the pre-independence building was commissioned to be built in 1909 and was completed in 1913.
The structure is situated in close proximity to the Chennai Railway Station and is popular because of its pure aesthetic sight. The rich history of the city is visible in the majestic neoclassical architecture and the iconic Westminster Quarter chiming clock.
It now is the seat of the Chennai Corporation and the elegant building attracts thousands of visitors on a regular basis. It is a great place to enjoy fun time with your family and kids!
MADRAS HIGH COURT
The classic Indo-Saracen architecture of the Madras High Court is a total crowd pleaser. It was commissioned by Queen Victoria in 1892 as one of the three high courts to be established in the three presidency cities of Mumbai, Kolkata and Chennai. The red sandstone colored building complex is a site well worth visiting because of the rich history associated with it, owing to the fact that it is one of the largest judicial complexes in the world.
The interiors of the high court are ornately decorated with lovely chandeliers, intricately colorful windows and wooden floorings. A visit to the Madras High Court is a journey through time and is a definitely fun experience for an getaway with family and kids.
KRISHNA'S BUTTERBALL
About 60 kilometers south of Chennai, lies the ancient historic coastal town of Mahabalipuram. The UNESCO World Heritage Site is home to countless majestic architectural feats from over 1500 years ago! It houses the world's largest open air rock reliefs – Arjuna's Penance, ancient cave temples and stone-cut temples with unmatchable sculpting precisions.
But arguably the most fascinating of all the monuments and sights present here, is the presence of a 250 ton gigantic boulder known as Krishna's Butterball.
The humungous piece of rock sits on an inclined slope of 1.2 meters and is said to exist in the same place for over a thousand years, without changing its position. It is an astonishing wonder that defies any logic and explanation, thus continues to attract thousands of people to witness its mystery. Visit Mahabalipuram for a trip of a lifetime, especially if you are a history enthusiast.
CHOLAMANDALAM ARTISTS' VILLAGE
An art lover's paradise. That is exactly what the Cholamandalam Artists' Village is. Located right next to the Olive Beach, around 15-20 kilometers from the Chennai city center, the village complex showcases contemporary art from various artists, painters and sculptors – few of them living as a community in the premises.
The initiative of the arts village is to modernize art in South India and try to amalgamate different art forms to produce fine contemporary art. There are art galleries, museums and an open air theater for cultural purposes. This is the place to be to appreciate art.
ENTERTAINMENT DESTINATIONS
MGM DIZZEE WORLD
An hour's drive south of Chennai, on the East Coast Road, will take you to the amazing amusement and theme park of MGM Dizzee World. It is one of the more popular entertainment destinations for families with kids who are looking to enjoy a memorable and unforgettable time.
It is one of the largest amusement parks around the Chennai Metropolitan Area and offers plethora of rides categorized into adult rides, family rides and children rides. Few of them are Roll A Roll, Dodge Em Car, Mini Jet, Twister, Water Coaster, Jurassic Train, Wave Swinger, Kamikaze Ranger, Cup Saucer etc. There is no better place to have fun and do exciting activities for family and kids!
QUEENSLAND AMUSEMENT PARK
Queensland Amusement Park is located 30 kilometers southwest of Chennai's city center, adjacent to the Chembarambakkam Lake, on the Chennai-Bangalore Highway. Opened in 2003, the expansive amusement park has become a popular destination for fun and activities for the residents and visitors to Chennai.
According to the park, there are 51 rides in the park premises – which include water and land rides. The most famous ride in the park surely is the Free Fall Tower. There are many facilities and amenities that cater to the needs of visitors. Queensland is a great place to be if you are looking for a time full of fun and enjoyment.
KISHKINTA
The 120 acre Kishkinta family amusement park is an ideal destination to rejuvenate yourself from the sultry Chennai heat. It neighbors the Chennai Outer Ring Road, on the southwest fringes of the city, a short ride away from the city center. Along with land rides, it also offers thrilling water games and activities for kids.
The family entertainment destination provides various exciting and entertaining activities and rides such as 5D Ride, Water Wars, Bumper Car, Eskimo Ride, Water Volcano, Multi Lane, Rainbow Tunnel and Raging River. There is so much to explore and have fun here, especially for families and kids.
UTOPIA WORLD
Utopia World is a one of a kind family destination that attracts families and kids alike who want to spend some quality time together. It is located in the neighborhood of Abiramapuram, about 7 kilometers drive via Marshalls Road. The children's play area at Utopia World holds a learning room, gaming room, play area and an art and fun corner.
Utopia world also has an adventure area for kids to engage in activities such as rock climbing, to explore a more adventurous side of themselves. There is also a space dedicated to toddlers and small kids. It is a nice place for your kids to have fun while you can spend some alone time at the lovely café here.
FUN CITY
Fun City is a great place for kids to enjoy time in the company of exciting activities. It is a place where families and kids can have an enjoyable time. Fun City is situated south of the Guindy National Park area, in Velachary.
The gaming arcade arena has many rides and activities for children to enjoy and it mainly caters to an age group between 3-15 years of age. If you are in the city looking to have a good time, head to Fun City!
VGP UNIVERSAL KINGDOM
Situated along the East Coast Road (ECR) in the locality of Injambakkam, south of Chennai, VGP Universal Kingdom is arguably the most visited and preferred entertainment park in the Chennai area.
It is one of the largest amusement parks in India. The park was inaugurated in 1997 and opened to the public in the same year, and has since attracted lakhs of visitors who come here to enjoy the amazing rides. Few rides that are offered here are Top Gun, Go Karting. Horror House, Carnival Games etc. Some of the exciting water rides are Typhoon Tunnel, Tornado, Rain Dance, Wave Pool, Lazy River etc.
It also houses the state's first Snow Park (Snow Kingdom) where you can enjoy real snow and indulge in fun snow activities such as snowball fighting, snow shower dance etc. VGP is the one-stop entertainment destination for all your needs! Do not miss a visit here with your family and kids for a fun time.
Chennai is truly a vibrant city with a medley of various cultures. The multicultural hub is one of the most amazing cities to visit to have a memorable time. There is so much to see witness and explore in this south Indian city, so pack your bags and head here for an unforgettable memory with your family and kids!