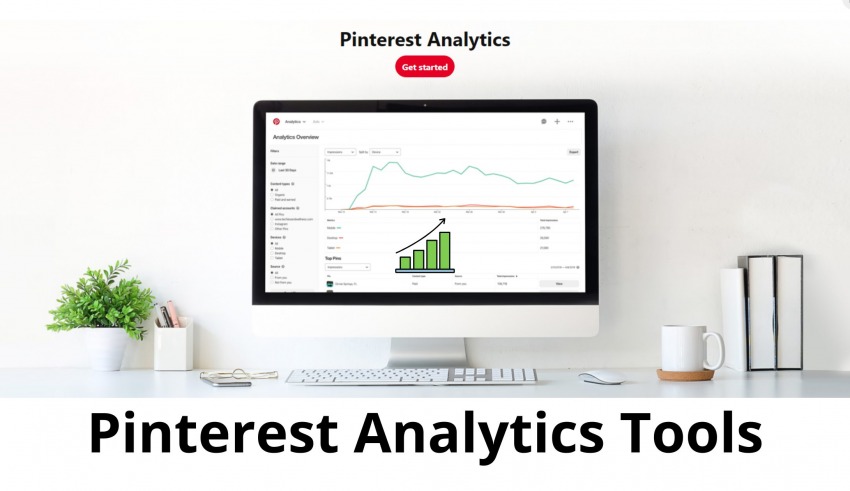 Pinterest has always been one of the top websites to post content. The social media site has often gone under the radar. This is due to the high competition it faces from Instagram, Facebook, and other popular sites. They have an average of 350 million monthly users which makes them a social media site with a great userbase. Pinterest analytics tools will help you make the best strategy to grow on the platform. Using Pinterest analytics tools you get the chance to get crucial data delivered to you. You get the chance to display your content in a space that has fewer creators but more viewers.
In this article, we have listed the best tools you should use to get a great Pinterest analysis.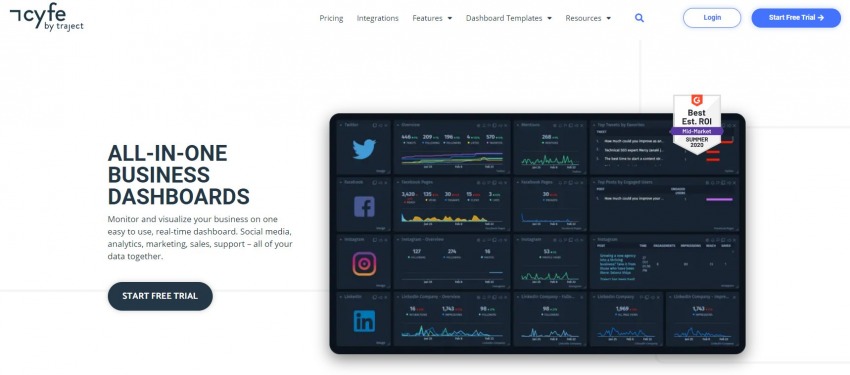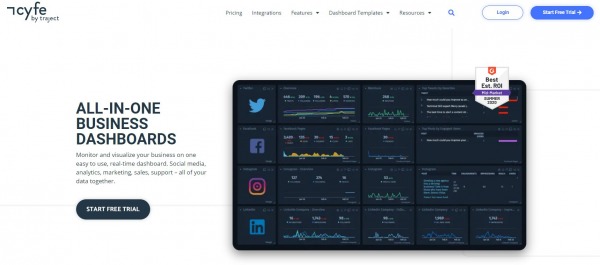 Cyfe by Traject is one of the best Pininterest analytics tools. They have a variety of tools that will help you monitor various aspects of your account. They support a vast majority of social media sites such as Instagram, Twitter, Pinterest, Linkedin, and much more. Their tools aim to help you track and visualize your business using their dashboard. All of their tools have been integrated to provide an analysis of various metrics. They try to bring all of your data to a single platform to make it as convenient as possible.
Using their tool helps you to monitor various metrics and use different tools on the same platform. You can effectively manage the majority of your business using their services. This reduces the need for other services once you have subscribed to them. They have won various awards for their tools and have been featured in top magazines such as Forbes, Mashable, PCWorld, and many others. Their dashboard can be modified to fit your requirements. They have a fine selection of templates that you can choose from.
This helps you to bring those data to your dashboard which is the most used by you. Optimizing the dashboard for your account will help you monitor all of the key data with just a glance. Using their tools you can extract data from popular sources such as Google and Salesforce. You can schedule reports of your data to be emailed to you in the preferable format.
They have several other tools which provide you with the best analytics that you have seen. Their services are available in 15 languages. They have a 14 day free trial period after which you have to subscribe to their premium packages. It starts at $29 per month and goes up to more than $150 monthly.
---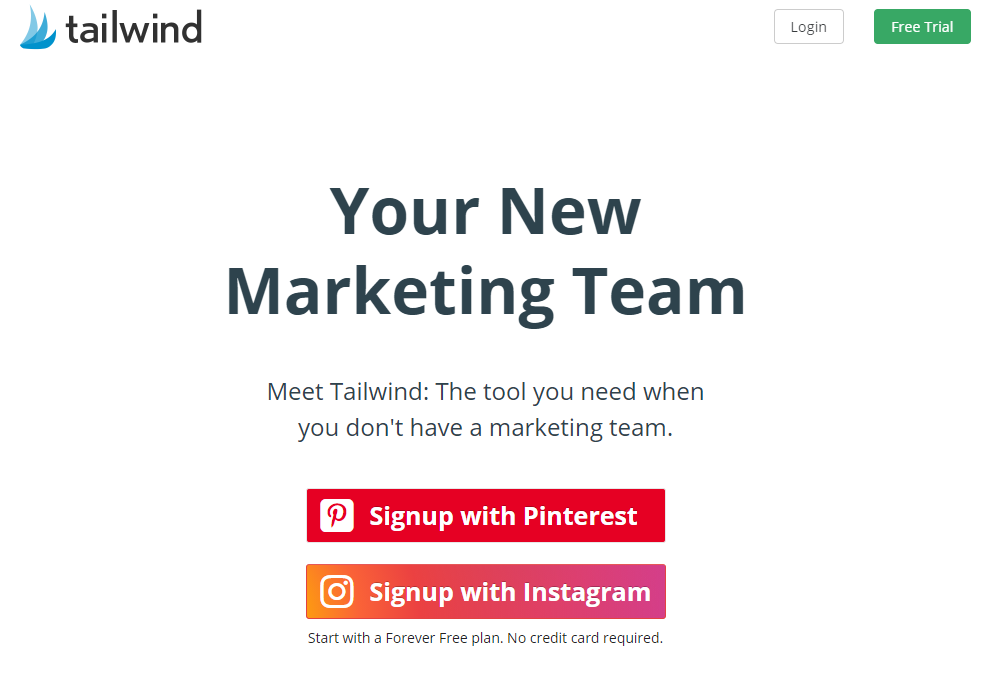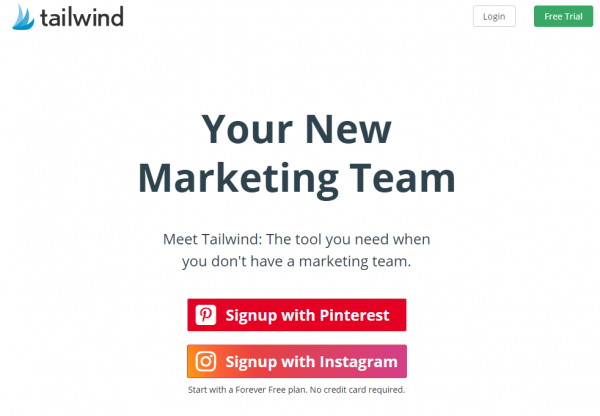 Tailwind focuses on providing tools for Instagram and Pinterest. They have been branded as an all-in-one tool that helps their users track all important metrics. They claim that once you start using their tools you will see results similar to what a professional marketing team can provide you. The tool helps you create content with ease. You get a vast selection of templates that you can choose from for your content. You can easily just add your content and they are applied to the template.
Even, You can edit the templates to suit your content better. You do not need to possess any prior design knowledge. Once you upload your image they convert it into top-quality posts. They have simplified the process of content creation and made it less time-consuming.  Tailwind community is a tool that is aimed at helping you develop connections in the Pinterest community. You get to team up with similar creators. Their analytics tools provide you with data regarding your engagement history and the repins that you get.
You get detailed information about fan interaction and behaviors. Using their tools can act as a check for your content. By analyzing the fan behavior of your pins you can understand the type of content that they like. You get access to historical data to see if you are on the projected growth rate. They keep sending performance reports to you so that you are constantly updated about your account. They provide some of the best Pinterest analytics tools to their clients. Their smallest package is the pro plan which costs $9.99 per month.
---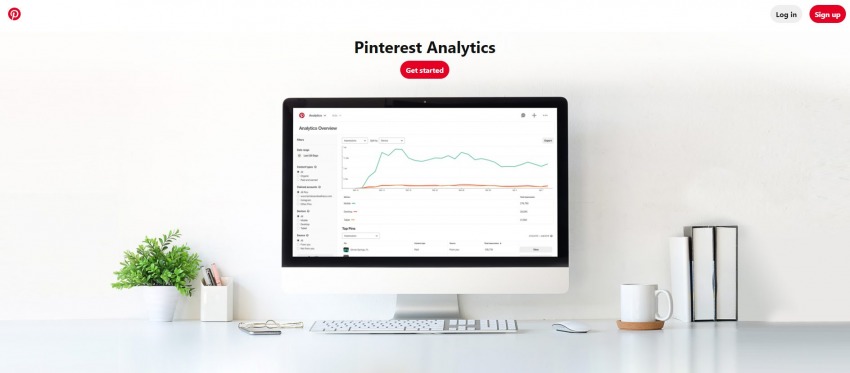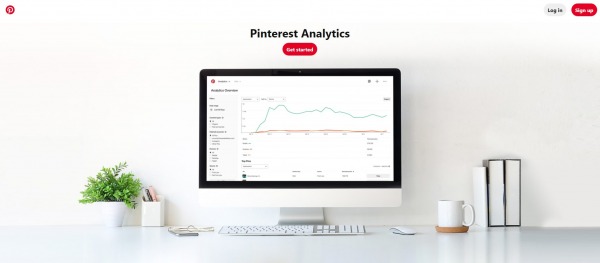 Pinterest analytics is the native analytical tool that Pinterest offers to its clients for free. It is one of the best Pinterest analytics tools for beginners and casual users. They will provide you all of the important data for free. Since the tool is operated by Pinterest themselves, all of the data that you get is accurate. It is a simple and easy-to-use tool. You will be provided with all of the insights into your account. With their tools, you will be able to analyze which pins perform the best for your audience.
This tool is ideal for tracking the traffic between your Pinterest account and your website. They divide the data to show you the data which solely relates to your pins. On the other hand, you can get data that exclusively shows the pins and the traffic on your website from the pins you post. Their tools cover a wide range of metrics that will help you find data to improve your content.
You can track the average times your content gets viewed in a day. You could also gather important details about your audience. Even, You get to track the location of your audience. You also get to track their gender and the language they use. Finding this knowledge can help you make the best strategies for growth on Pinterest
---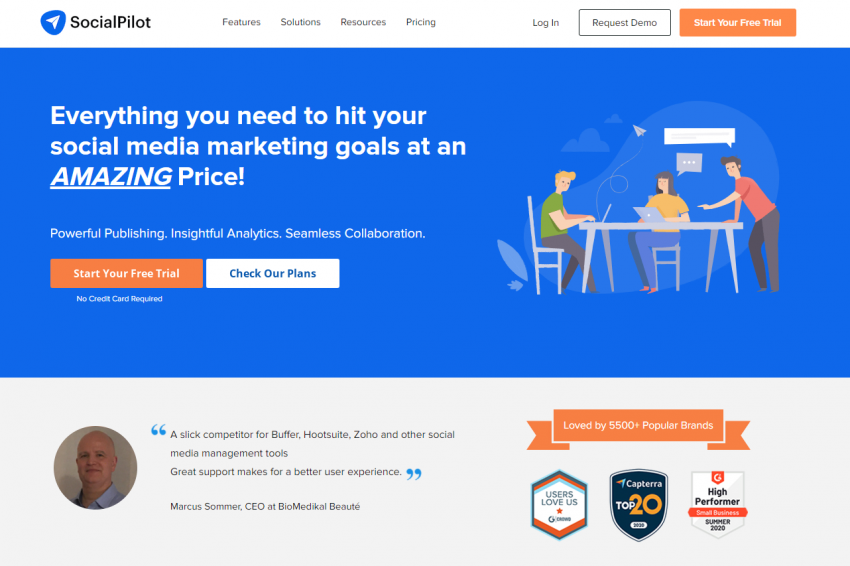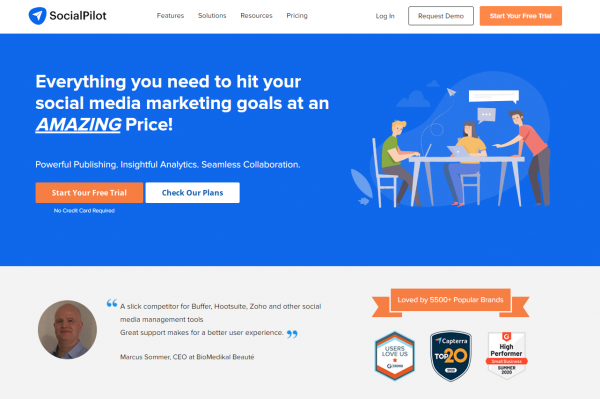 Social Pilot has some of the most powerful Pinterest analytics tools. They help you to do an in-depth analysis of your account. They have a combination of analytics, monitoring, and publishing tools that help you to cover all aspects of social media content creation. Their tools are made keeping in mind the different metrics that a user has to use. They have used their tools to make posting and analyzing content much easier. Their scheduling tool is a great feature for all Pinterest users.
The scheduler allows you to post your pin on multiple boards effortlessly. You do not have to keep posting on every board manually. You select the boards and the tool does the posting on your behalf. This helps you to manage time better as you get more work done in almost half of the time. Using their tool you can create pins as well. Apart from scheduling, you can make your pins on their platform. Having the ability to make pins on the platform makes posting through their scheduler much easier. With the scheduler, you get to schedule GIFs and videos as well.
They do not make any compromises on the analytics department as well. You get access to tools that provide insights into your account as well as your audience. With their analysis, you can find the correct times to post for maximum engagement. When choosing influencers to partner up with their tools will help you find the influencers who are the ideal fit for your brand or account. They provide reports which have an overview of your account and include all key data. They provide a free 14 day trial for their customers. For $25.50 a month you get access to their base plan. You can upgrade to the different tiers depending on your requirements.
---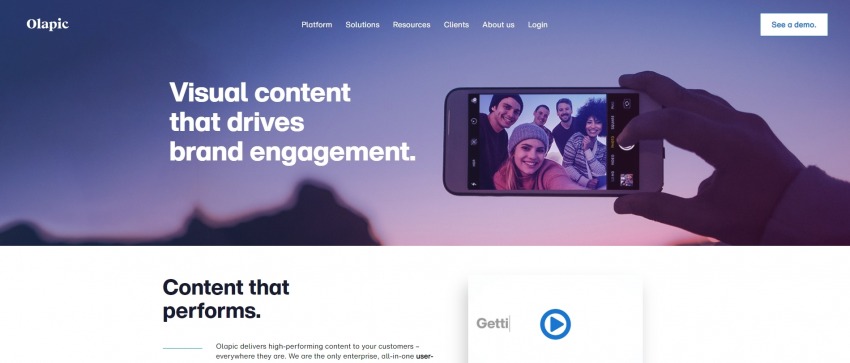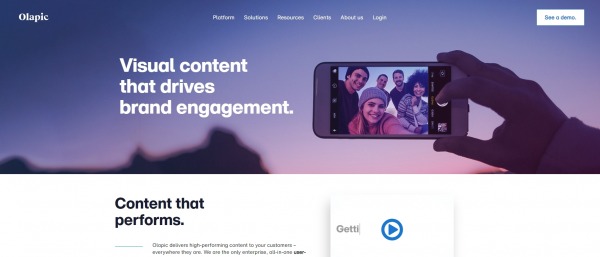 Olapic is quite a popular name in this segment. They have spent considerable resources perfecting their tools to provide their clients with the most accurate results. Olapic was primarily a company that helped its clients to find user-generated videos to replace their old content. This is a great help to their clients. They get fast results and creating posts became much simpler. Olapic has made significant partnerships to strengthen itself as a brand.
This has led to them being considered as one of the best Pinterest analytics tools. They have recently acquired Piqora. Piquora was a company that was focused on providing Pinterest solutions to its clients. All of the main features of the company have been integrated with Olapic.
You can now use Olapuic to get content scheduling and analytics which was not possible without Piqora. Using their tools you can find out which type of content is the best suited for your brand. They help you to find content that will be profitable for your business. You can easily track all of your interactions, engagement, and ROI with their tools.
---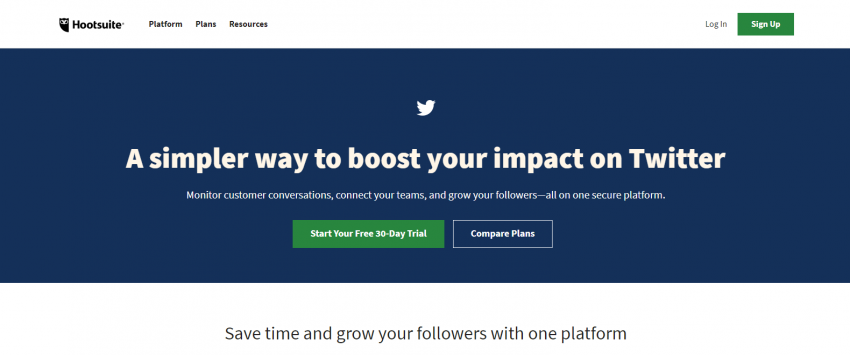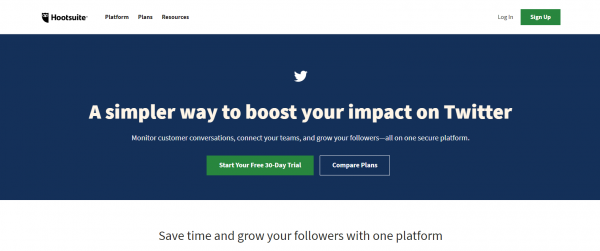 Hootsuite is one of the biggest names in this industry. Thye have cemented their position in the social media management sector. They have been recognized by many top companies as one of the reliable sources for analysis and data. They have housed a variety of tools that deal with all activities from content creation to analysis. Their tools are some of the best in the market. Many have regarded Hootsuite to be having some of the best Pinterest analytics tools.
They have tools for all social media platforms which has led them to be called a one-stop solution for social media needs. You can post multiple pins on various boards using the scheduler. This ensures that you can post your pins at the ideal time and with the expenditure of minimum effort. They have great collaborative features. This helps you to work on different accounts with your team.
Work can be easily assigned to team members and their progress can be checked. You can place restrictions on the actions of team members to ensure that they do not overstep their boundaries. Hootsuite has created an integrated platform where you can manage multiple social media profiles of different platforms.
---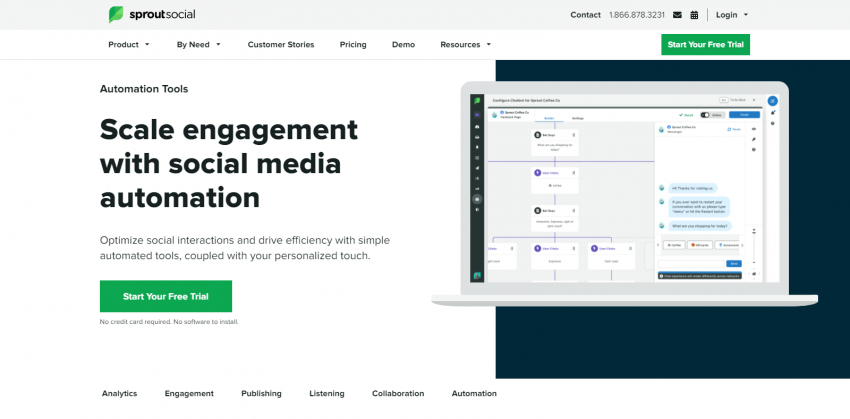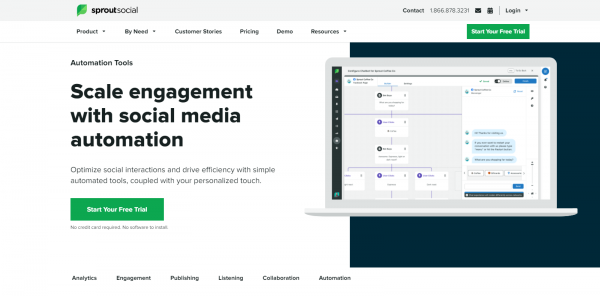 Sprout Social provides you with all-around management of social media profiles. They have different tool segments to deal with different aspects of social media. They have support for Pinterest and claim to have some of the best Pinterest analytics tools. And, They have a simple dashboard that contains all of the key features. This is useful when you want just a quick analysis of your account. You can delve deep into analytics by accessing their tools. They have in-depth reports which will help you track your engagement and mentions.
They understand the importance of having a suitable audience. Their tools will help you to find important data about your audience which you can incorporate into your content. They make it very easy to track your competition. You can easily publish your pins at a specific time by using their impressive scheduler. Their packages are affordably priced. When using their tools you get the best services at prices that do not put a hole in your pocket.
---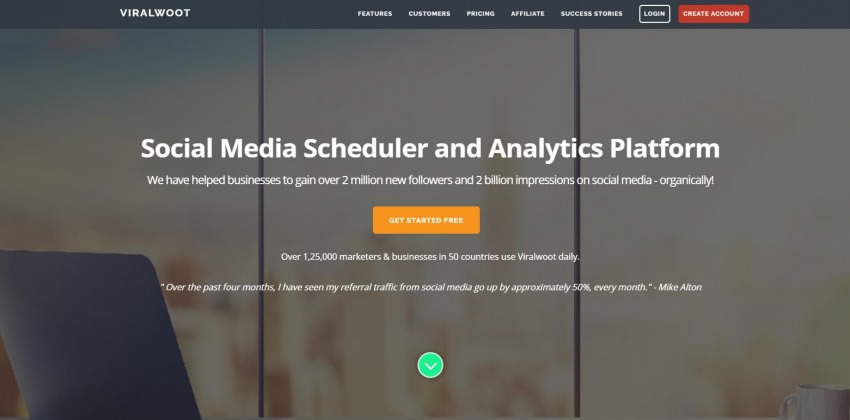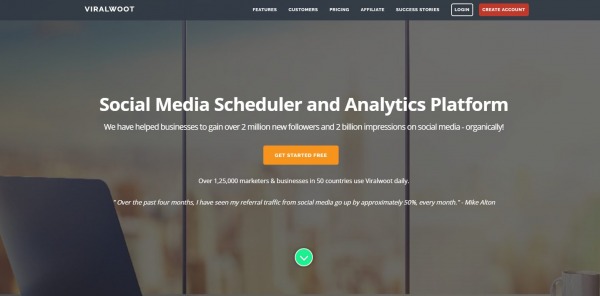 Viralwoot is a popular name in the analytics segment. They have developed some of the best Pinterest analytics tools. Even, They are have developed a multi-functional tool. They have specific tools dealing with different areas of your Pinterest account. You can schedule pins to be posted in bulk.
This enables you to have multiple pins posted at the same time helping you target the best timing for your audience. They allow you to access real-time data. This helps you remain apprised of your account at every moment. You can track the performance of each pin you post or even track the performance of the entire board.
You should consider their more expensive packages as they contain SEO analysis. This helps you make some changes to your content which makes it more discoverable. Their packages start at $10 per month and go up to $49 per month for the more premium accounts.
---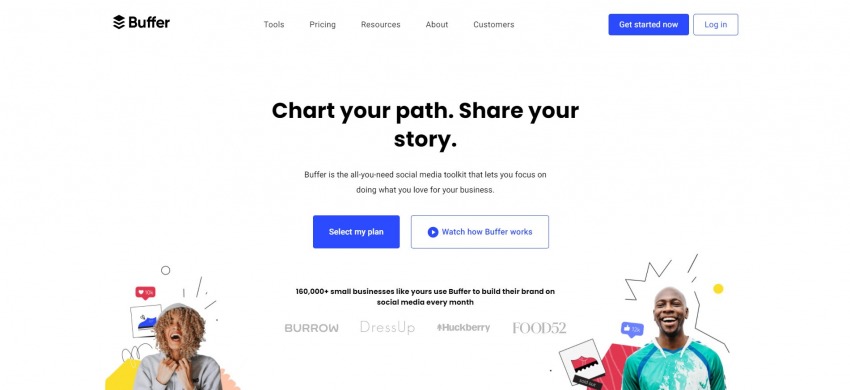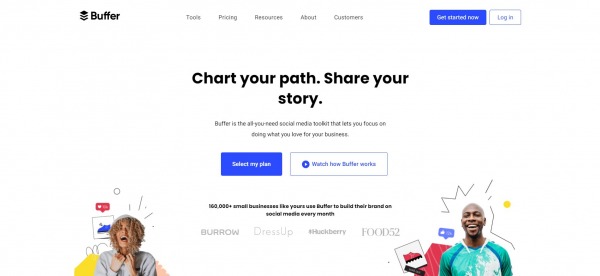 Buffer is a renowned social media management tool. Their clients get some of the most premium tools for data analysis and scheduling. Their tool works with all social media platforms. Even, Their tools are compatible with Pinterest and generate amazing results for their clients.
They provide you with tracking features at various levels of your account. You can track individual elements of your account. This allows you to gain specific details about the functioning of the account. The overview allows you to track all aspects of your account at once to provide you with a general overview.
---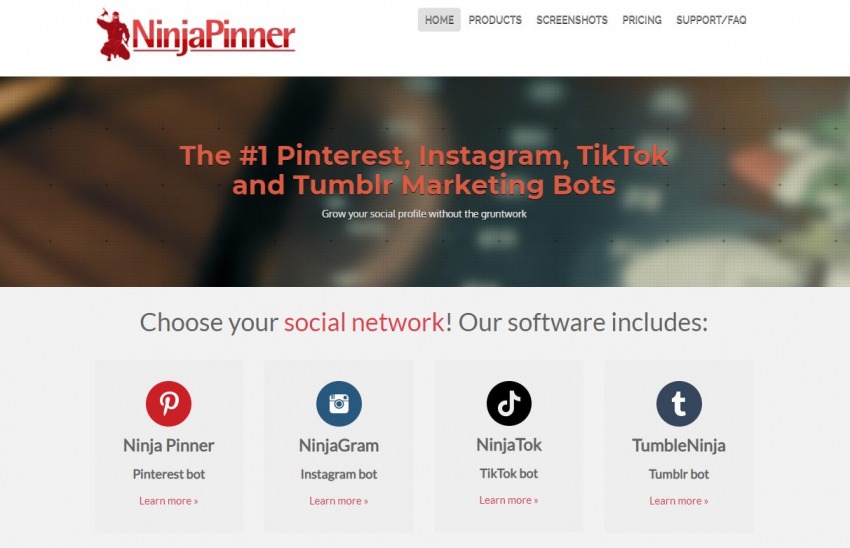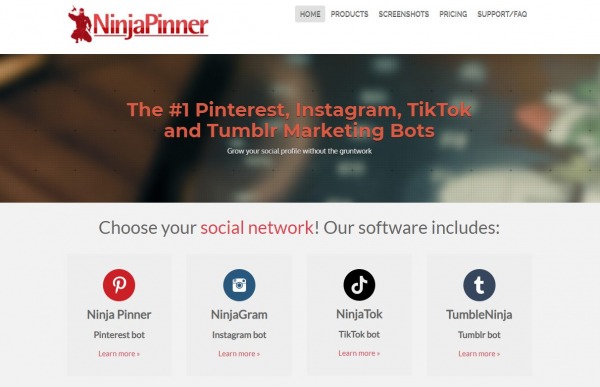 They provide you the option to automate the majority of your account. This leads to pins being posted at accurate times. You will be able to reduce the element of human error when posting pins. Their tools have been listed as some of the best Pinterest analytics tools. Their tool is a great way to get followers and automate your pins. You can choose categories and based on your selection the tool auto follows people.
This improves your chances of a follow back leading to better engagement on pins. You can schedule comments to be posted on your targeted pins without any supervision. These tools can be simultaneously used on multiple accounts. This saves time and makes the entire process much more efficient.
They are one of the cheapest tools on the list. You get 1-year access for $28 for a single account. If you want to add more accounts, you will have to upgrade your account.
---
Conclusion
These tools help you to get the most out of your account. You will be able to analyze the trends that your account follows and capitalize on them. Having an understanding of the underlying data of your account is important for growing on Pinterest. With all of the data provided from these tools, you will be in a much better position to formulate strategies for your account. There is a selection of free, paid, and premium tools on the list. Choose the one which is a good fit based on your budget and the type of data you require.