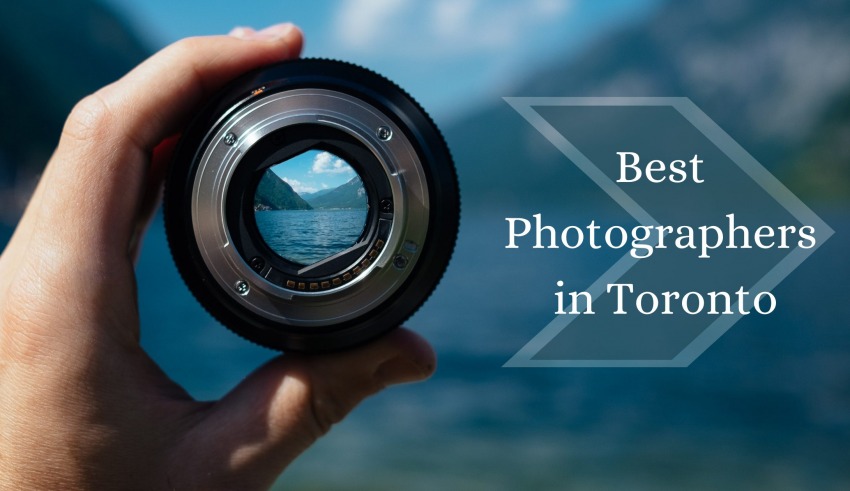 Photography is no longer a measure of documentation. It has become the art of capturing moments into a frame that would last lifelong to remind us of precious time. With the development of cameras and the increase in their popularity, photography has become a viable career option for many. Over the years, the field of photography has expanded and branched itself to different niches. In this article, we would talk about the 10 most distinguished photographers in Toronto who have specialized in different niches over the years. Let's get to know them.
Best Fashion Photographers in Toronto:
Fashion is no longer a luxury. Over the past decades, it has become an integral part of our life. As fashion and glamor became a topic of discussion in every household, fashion photography has disseminated itself from Instagram to magazines, from billboards to adverts. 
But not every image captured keeping fashion in mind is captivating enough.  A professional fashion photographer uses his skills to bring out a creative yet confident way to portray fashion as a work of art.
Here are the best fashion photographers in Toronto: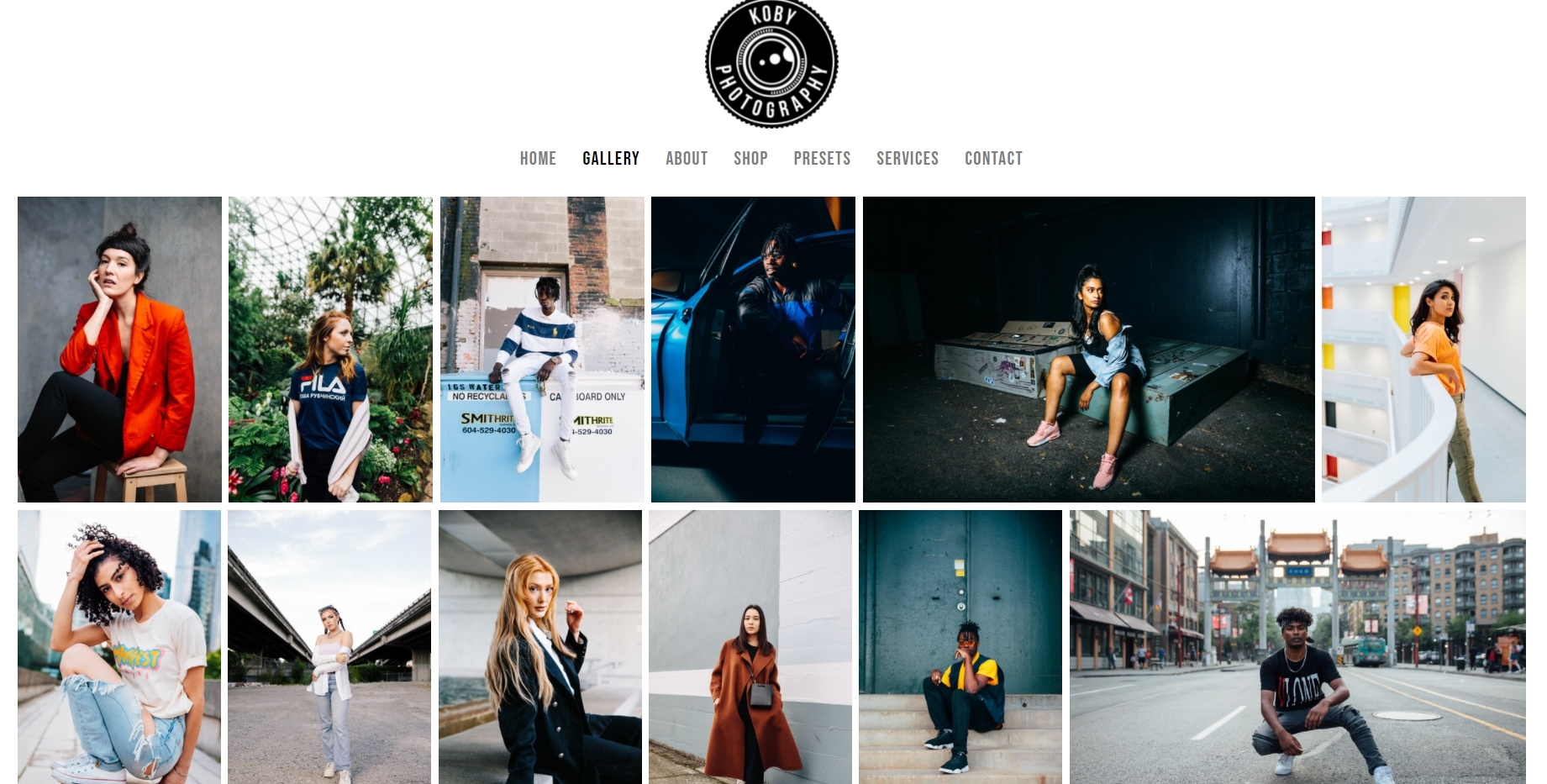 Known for his versatility to produce amazing photos, both in black-and-white and color scapes, Koby is an award-winning photographer based in Toronto. He graduated from the Photographic Arts program at Humber College and has continued to enhance his skills by attending photography courses from several renowned institutions like the University of Toronto, University of Oxford, and York University. 
His works in the field of fashion photography are Internationally recognized. He is known for his ability to transform the mundane into something enchanting. He wields the power of advanced technology to capture mesmerizing images. Koby gains inspiration by exploring new locations and inputting them into his creations. 
He was awarded "The Shot Competition Most Voted" by W Magazine. He is also the proud owner of The Artist Forum N.Y. award, Federation of European Photographers Award, International Photography Award L.A., and D.C Fotoweek International Award. Koby was also invited as a guest speaker to platforms such as Fashion TV, The Mike Chalut Show, etc.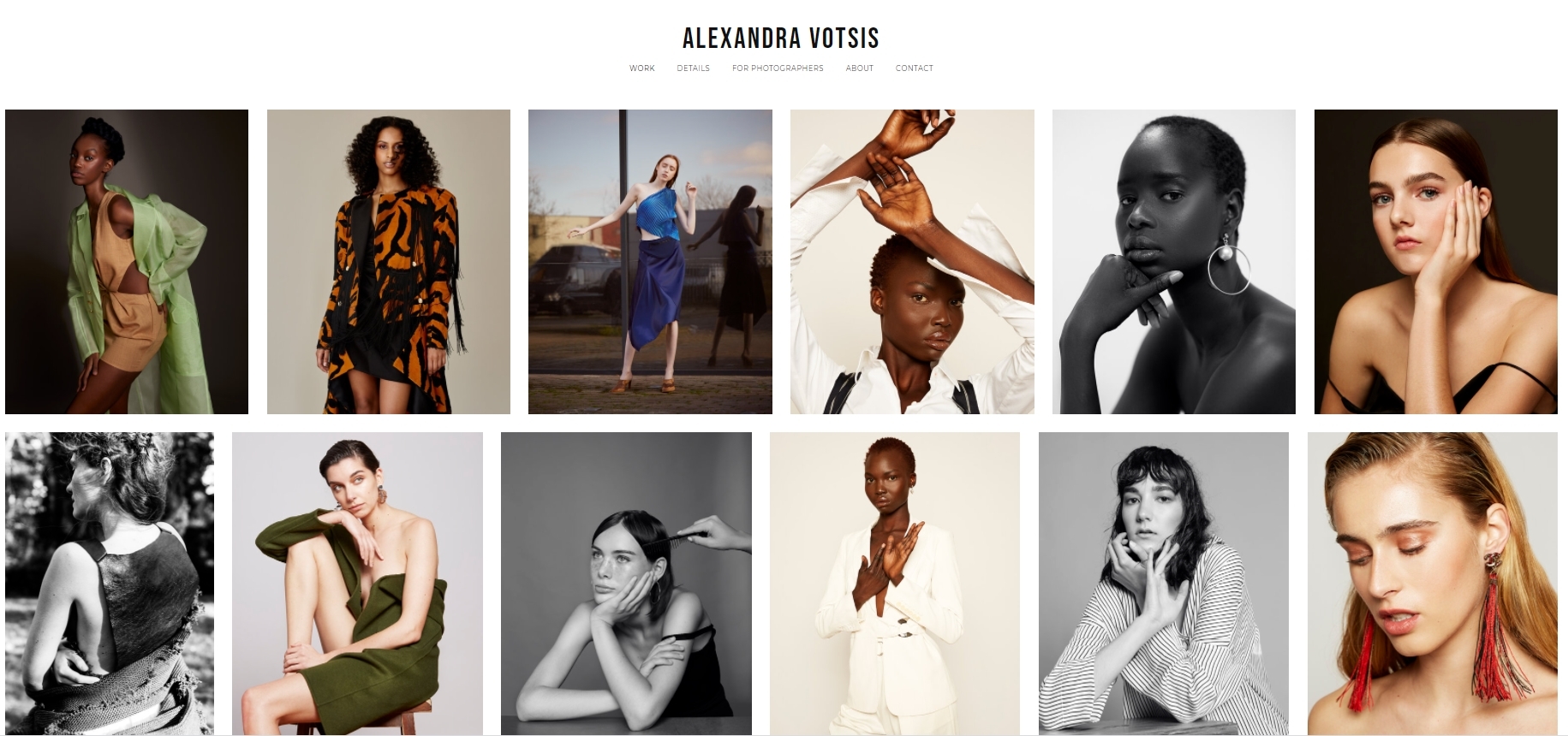 A graduate of OCAD University's Photography program, Alexandra Votsis is a world-renowned name when it comes to fashion photography. Whether in a studio or out in the streets, Alexandra's camera can bring out the true self of a person by unveiling the facade that we often build when meeting the big world. 
She subtly directs her model to allow the naturalness to unfold itself in front of her lens. And yet has a unique way to enhance the costume he/she is wearing. As Elio Iannacci, the Arts reporter at Maclean's Magazine, says, "…she's a photographer that allows her subject to having a conversation with the camera…".
Alexandra has conducted photoshoots all over the world, including places kike Milan, Amsterdam, and Florence. Her work has been featured in magazines such as Magazine Greece, PhotoEd Magazine, and Photovogue Italia. The artistic frame that she uses for her photography sets her class apart from the other fashion photographers in Toronto.
---
Best Food Photographers in Toronto:
Toronto is home for people with diverse cultures and ethnicities. Inspired by its citizens from different cultures, the city offers a wide range of cuisine for the local residents and tourists to enjoy. From roadside food stalls to luxurious fine dining restaurants, Toronto has it all. To make those cuisine seem irresistibly delicious on print and digital media, food photographers play a major role. Here are the best food photographers in Toronto, who hold years of experience and incredible portfolios.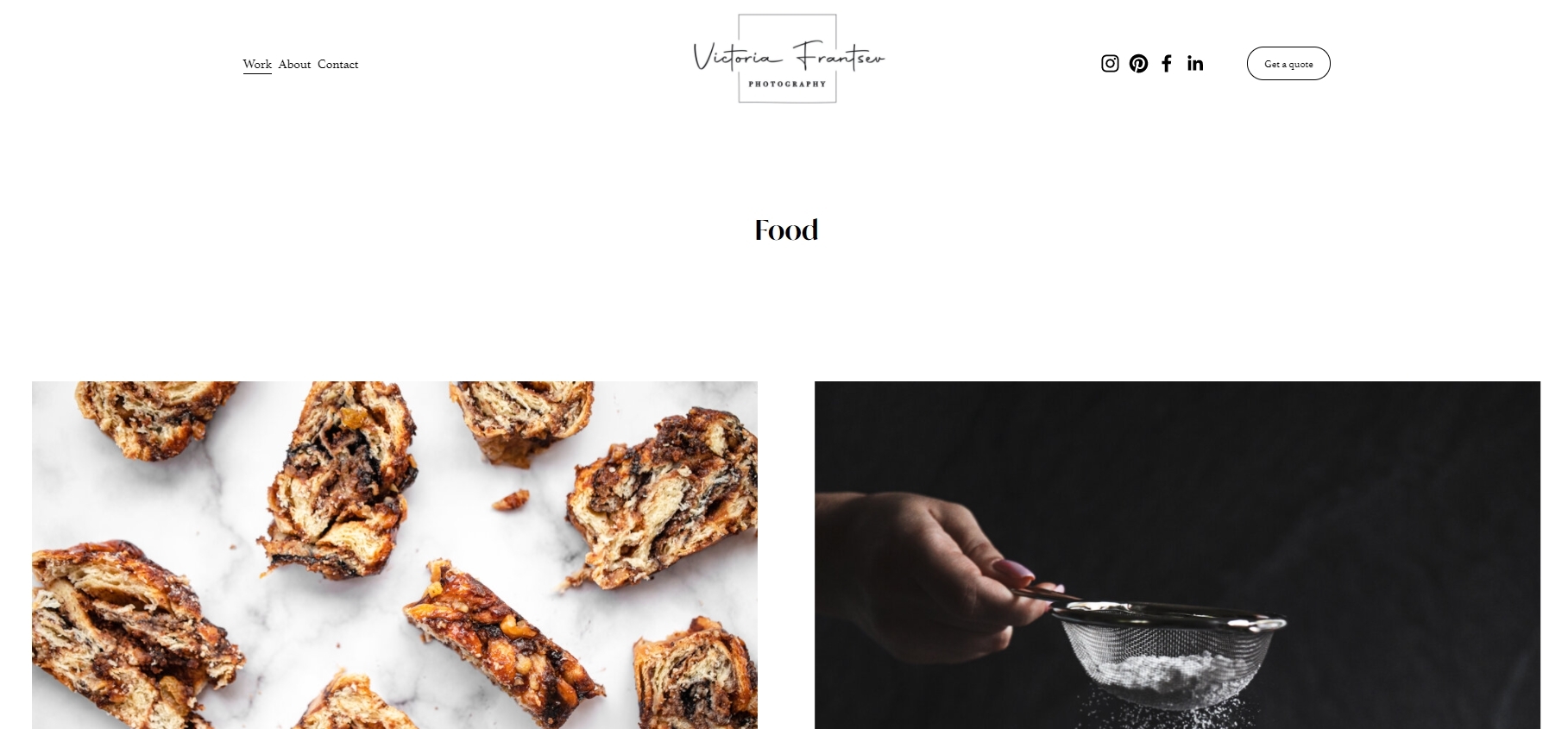 A graduate from Seneca College of Applied Arts, Victoria Frantsev holds a Diploma in Photography. Her love for photography began at an early age, which she brings out in all her creations. Frantsev has worked as a food photographer for blogTO and has won several competitions over the years. Her experience of work with several renowned collaborators has refined her skills. 
When it comes to a unique idea of capturing what's on a plate, Frantsev is willing to go to great lengths to execute it with perfection. With a combination of natural lights and marble countertops, Frantsev's depiction of food can confirm versatile themes and aesthetic tastes. Her distinctive method of the portrayal of her creativity makes her one of the best food and product photographers in Toronto.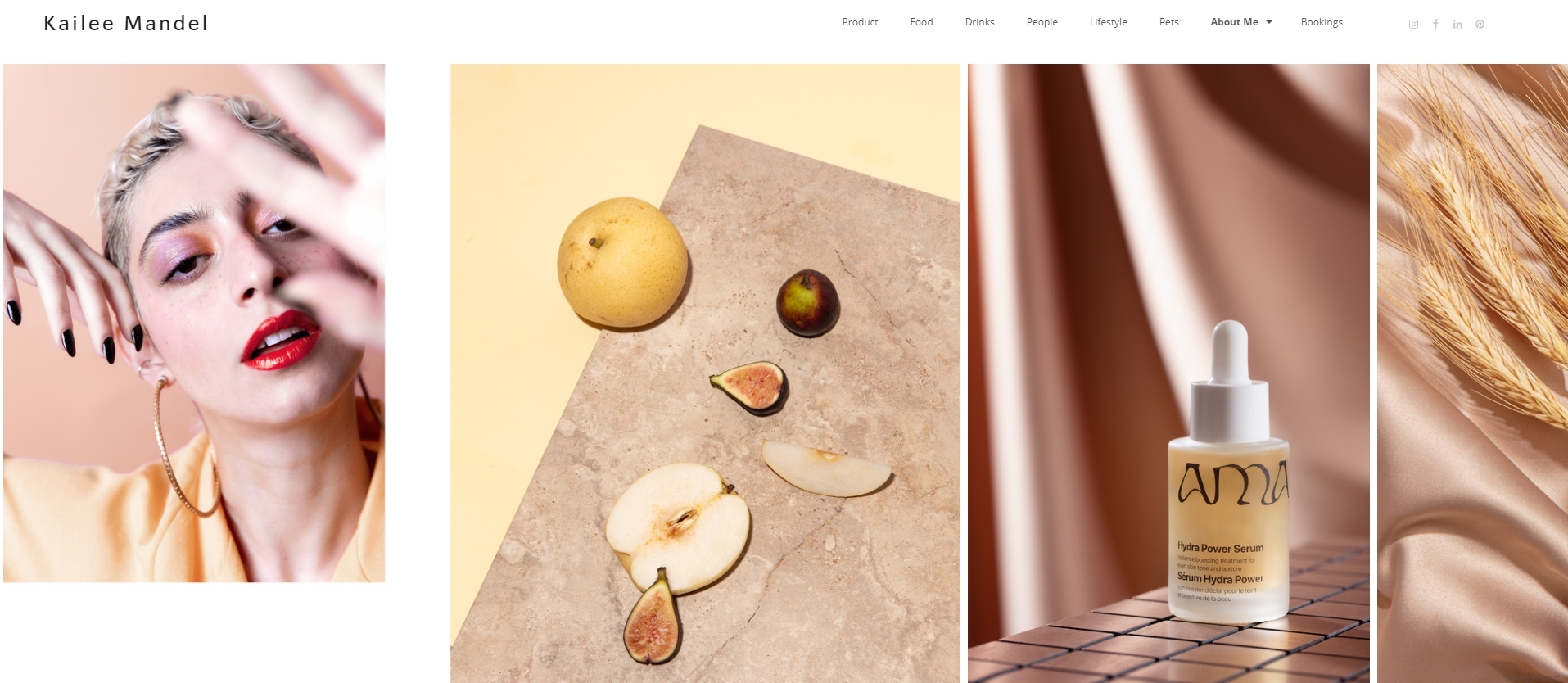 Specializing in food and product photography, Kailee Mandel is known for creating vivid, distinctive, and captivating images. She has shared her creativity with brands like Nestle, McDonald's and Smirnoff, and various other renowned names. She graduated with BFA in Photography from Ryerson University School of Image Arts, Toronto, in 2015. 
Her works have been featured in publications such as Best Health Magazine, Foodism Toronto, Toronto Life, and Reader's Digest Canada. Mandela has also worked as a photographer for Shutterstock Custom in Toronto. Her creations have also been exhibited in several solo and group exhibitions. With the play of light and colors, her images of food and products can directly hit your taste buds. 
---
Best Portrait Photographers in Toronto:
Portrait photography is the form of photography that captures the true personality of the individual posed in front of the lens. Whether abstract or conventional, portrait photography is probably the longest-existing form of self-expression using the camera as the eyes. 
Professional photographers have the ability to bring out the true soul of the person by experimenting with lighting,  backdrops, and poses. Or sometimes they can capture the persona of an individual which they never knew existed within them. Many exceptionally talented portrait photographers call Toronto their home. Here are two of the best names you must know of: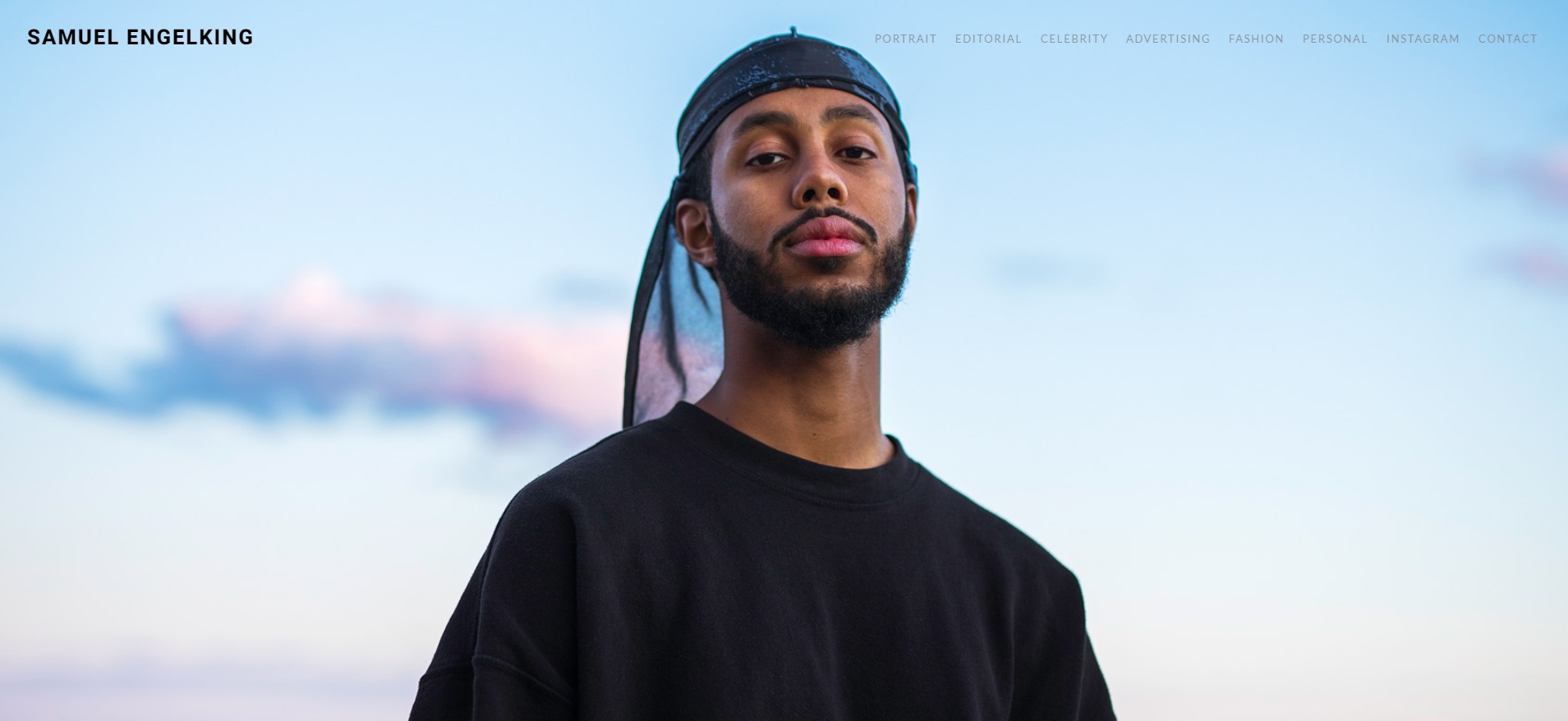 Samuel Engelking found love in portrait photography when he came across works done by distinguished artists like Man Ray and Henri Cartier-Bresson. He holds a diploma from the International Academy of Design and Technology and a diploma in photojournalism from the Loyalist College. He continued with his education to enhance his skills and later graduated from York University with a Bachelor's degree in Communication. 
Sameul has over a decade of experience with portraiture. He was previously a freelance photographer who collaborated with various publishing houses and magazines. Currently, Samuel Engelking is working as a staff photographer in NOW Magazine. He has a distinct interest in storytelling through visual arts and utilizes that in his works. 
He also works in editorial and commercial niches. Samuel Engelking has photographed several famous personalities like Margaret Atwood and Sarah Polley. His works with monochrome portraiture are breathtaking. His images have a timeless authenticity in them which can keep you affixed to his photographs for a long time.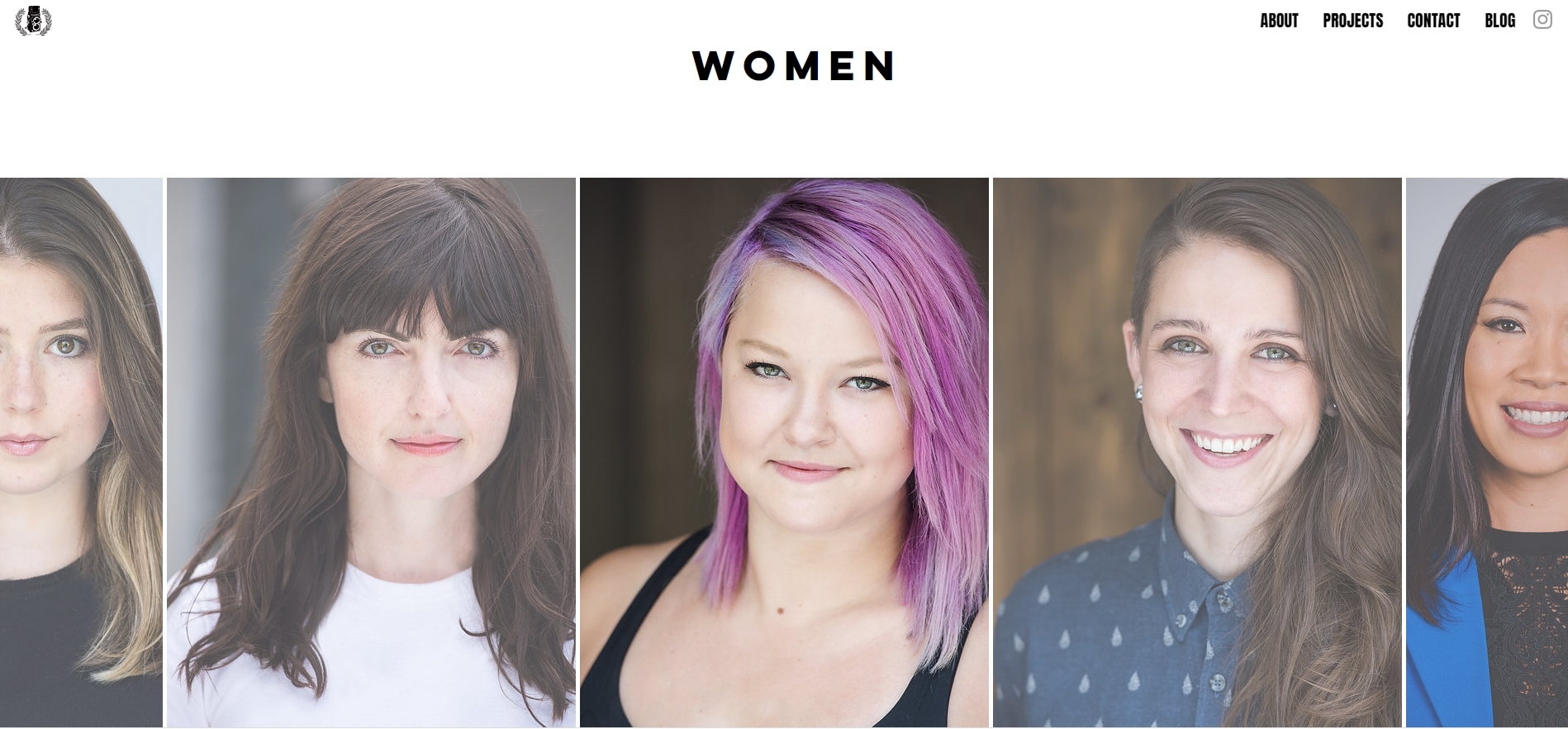 Katherine Barcsay hails from a family of photographers which introduced her to cameras at a very early age. Growing up with a love of portraiture, she started living her passion by capturing her stuffed animals. She graduated from the University of Toronto with a Bachelor of Arts. Also, She holds a Master's degree in Film/Cinema/Video Studies from the University of British Columbia. 
She started her own photography house in 2009 called "Barcsay Photography". Her portraits are too true to life. With a combination of natural and artificial lights and minimalistic props, her images are portrayed with striking charm and elegance. 
Katherine's work has been featured in various renowned magazines like Elle Canada, Luxe Magazine, Sharp Magazine, BlogTO, La Presse, etc. She has also collaborated with notable clients like Garett Leight, The American Academy of Dramatic Arts, Magic Hat Brewing Company, Rolex, UCLA, King's College, Dalhousie, and Mango Studios. 
---
Best Sports Photographers In Toronto
Known as the. " City Within a Park", Toronto is the house for a ton of talented sports teams. Every major park in the city has multiple sports centers, multipurpose gaming courts, and soccer fields. Whether you are a professional athlete or a parent to an aspiring sportsperson, you will want to capture the action-packed moments on the field. Here are a few of the best sports photographers in Toronto:
Dan Galbraith is a sports and car photographer based in Toronto. He is internationally known for his stunning work and has photographed sports on over five continents. He has captured events in the Olympic Games, Commonwealth Games, PanAm Games, and other high-profile sports tournaments. 
Dan Galbraith's experience of 30 years has made him understand sports in its true sense. He believes sports photography is all about capturing the short-lived moments before the pass away. Those moments may never repeat themselves again and can often create history. His years of experience have strengthened his intuitions. He instantly knows when, where, and how to position himself to get the best shot. 
Dan Galbraith has a unique style of mixing isolated shots of athletes with the cheering crowd to accentuate the intensity of an action-packed moment. His ability to capture every decisive moment of a game makes him one of the best sports photographers in Toronto. 

A graduate of the University of Waterloo, Jeff Vogan is a self-taught sports photographer. Inspired by his own athletic son Brendan, Jeff Vogan started his sports photography agency "SportsDad". He has been capturing his son's activities and achievements on the field since he started playing. As a result, he has a keen understanding of how parents want to capture their kid's achievements on the field. 
He uses a unique style to highlight the athletes' performance. Jeff knows what is needed to glorify the athlete in action. He sees through the perspective of the athlete and captures images that speak for themselves. He has also worked with several local brands and has produced stunning shots for commercial use. His past clients include Gold Canada, Speedo, and Ironman. He captures the grace and power of the athlete in action and transforms a simple photograph into a strong art form. 
---
Best Wedding Photographers in Toronto
The wedding is a special day, not only for the brides and the grooms but also for their families and friends. Anyone would want to capture all the precious moments of the wedding day in the most memorable way possible. A professional wedding photographer knows exactly the way the bride and groom want to see themselves and their family in their wedding photos. 
He knows how to capture the traditional aspects of a wedding and yet bring out the most intimate and candid moments. Here are the best wedding photographers in Toronto, who are known to capture classic and timeless photographs that can be an asset for all wedded couples.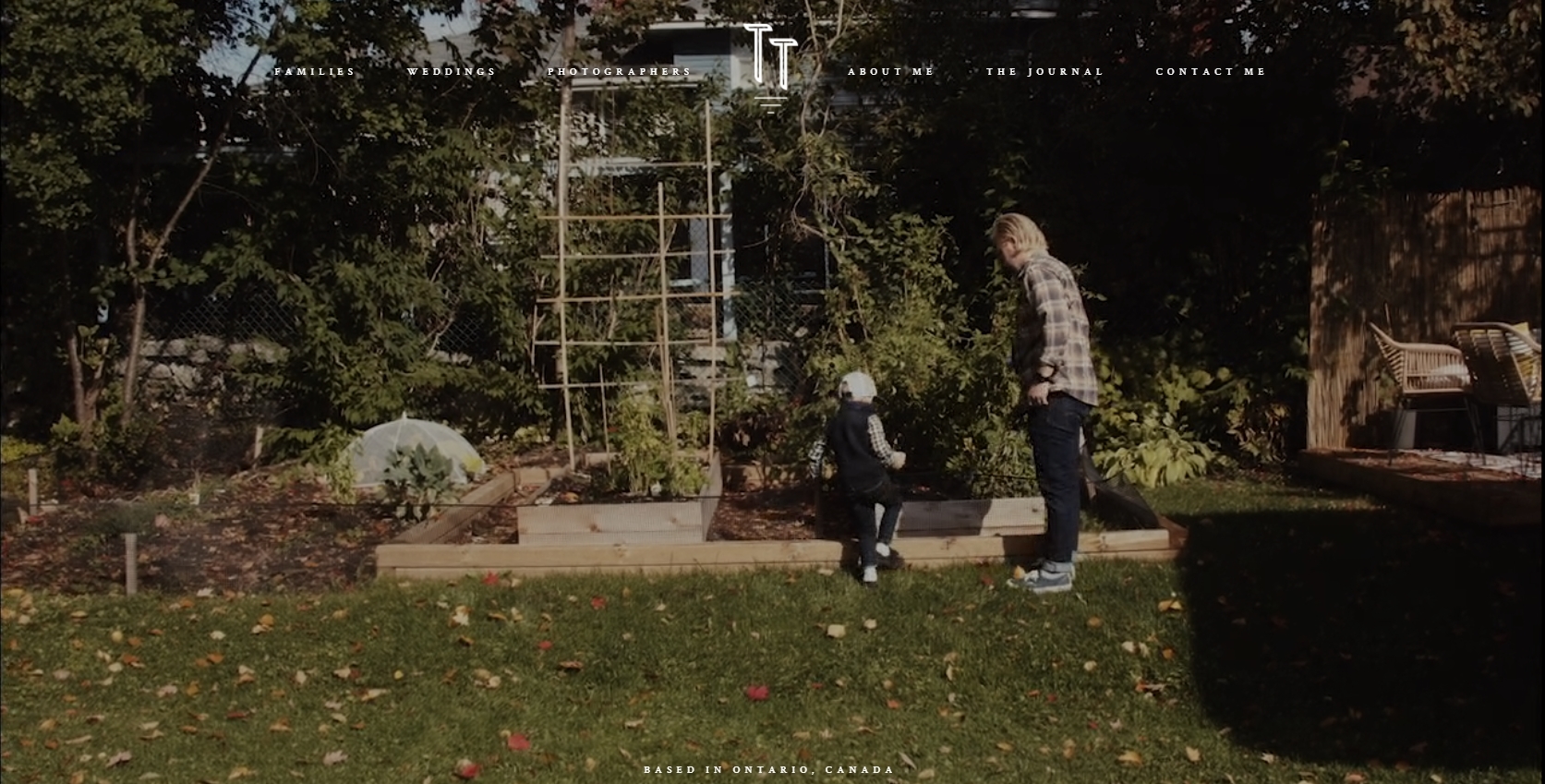 Tyler Tindale is the man that comes to mind when you imagine vibrant, colorful wedding photos. Father of two, he knows personally how important family is and thus chose Wedding and Family Photography as his niche. He values the moment's people spend with loved ones and captures those with great intricacy.
In his creations, you will feel the vivid depiction of love and affection that fills a wedding day. There is a rich vibrancy of colors and tangible textures in his images that can keep you awestruck. Tyler suggests his clients print their photos rather than storing them digitally. He believes that the main purpose of a photograph is to live beyond the screens. Tyler Tindale is known for his jovial nature combined with genuine professionalism which makes him one of the best wedding photographers in Toronto.
---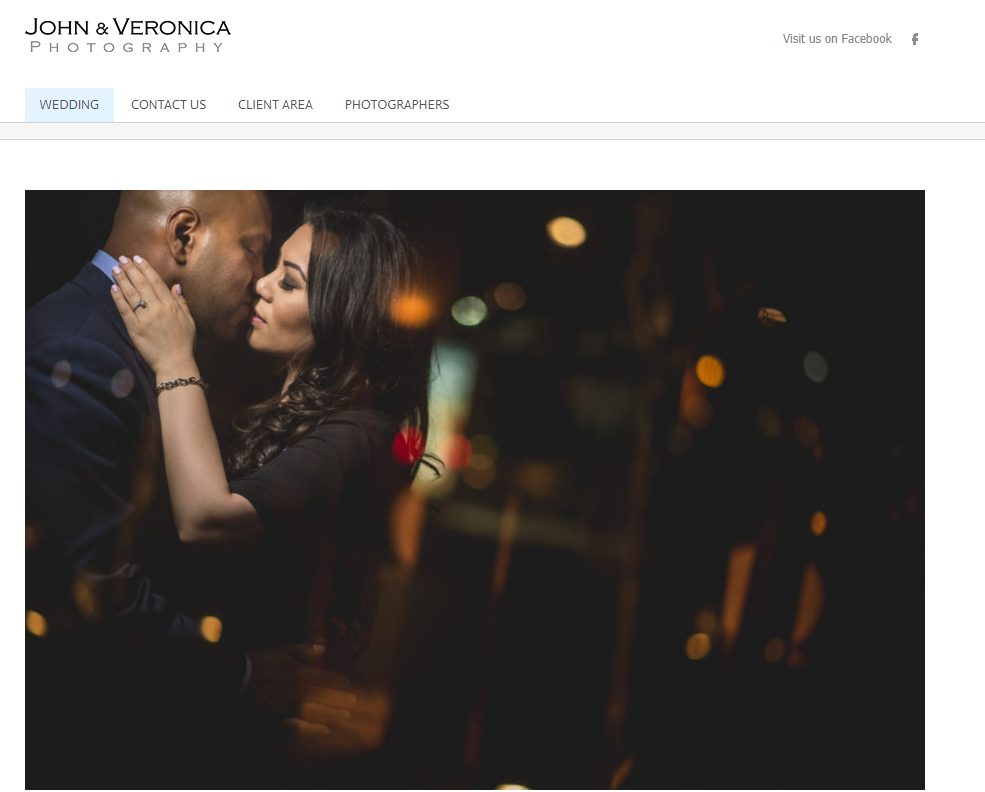 Weddings can be overwhelming for the brides, grooms, and their families. John and Veronica make sure that even if you miss to witness some moments in the D-Day, you will always have timeless photographs to look back afterward. John and Veronica own an award-winning studio and are known to have exceptional abilities and astonishing visual imagery. They have a unique and dramatic style of capturing the tears and smiles at a wedding. 
As Toronto is home to people from diverse cultures, John and Veronica's Photography house is contacted and hired by couples from all backgrounds and ethnicities. Their simple goal is to capture all the crude emotions you witness at a wedding and give their clients something to cherish for their life. Their skills to pull something dazzling out of the most mundane things makes them one of the best wedding photographer duo in Toronto. 
---
Conclusion:
We believe our article has been successful in introducing you to the 10 best photographers in Toronto. Each of them has prospered in their particular niche and has earned great reviews from their previous clients.
---
Frequently Asked Questions:
1. What are the best places for photography in Toronto?
Toronto is full of artistic and awe-inspiring locations. If you want some greenery in your images, you can choose from among 1500 parks and gardens that the city houses. Brookfield Place is also a great spot for a backdrop. If you want some vibrant colors, you can go to Kensington Market or the Graffiti Alley between Augusta Avenue and Queen Street West. 
For a vintage backdrop, you can check out the century-old Union Station. Casa Loma can bring a glimpse of fairy tales in your images, whereas, the Art Gallery of Ontario has more of an abstract setting. 
2. Where can I shoot the best view of the Toronto Skyline?
Here are the best spots from where you can get breathtaking views of the Toronto Skyline:
Trillium Park:

A stunning waterfront park with a lush green landscape, the Trillium Park gives the most amazing view of Toronto Skyline. 

Bathurst St. Bridge:

This spot will give you a tempting view of the Toronto skyscrapers, the CN Tower, and the Rogers Centre over the river. 

Manulife Centre:

A skyscraper itself, the 51st floor of Manulife Centre is the best lookout spot for a 180° panoramic view of Toronto city. 

CN Tower:

Probably one of the most popular viewpoints, the CN Tower rewards you with a spectacular view of the Toronto city layout. 
3. Where can I find the best commercial photographer in Toronto?
Philip Coulston is one of the first names that comes to mind when the best commercial photographer in Toronto is in question. He has been working in the niche of commercial and architecture photography for over 15 years. He has worked with several distinguished clients who vouch for his exceptional talent and artistic skills. Some of his clients are Atlantic Interiors, La Perla Fashion Group, Norma King Design, Sunbridge Textiles, etc. 
His goal is to see through the client's perspective and use his visual imagery to capture the subject in the most aesthetically appealing form. His clients know him to be a competent, dependable, and discussed professional who is a delight to work with. He also has several awards in his name that show the superiority of his works. 
4. How much do wedding photographers charge in Toronto? 
To get a ballpark, wedding photographers charge almost 10-15% of the total wedding budget. However, that will depend on the extravagance you are willing to have at the ceremony and the party. The price will then depend on various factors like the location, timing or date of the wedding, theme, and even the number of hours you are hiring a photographer. If you are having a local wedding, the cost will be much less than what you will have to pay for destination weddings. On average, wedding photographers in Toronto usually charge anywhere between $3000 to $5000. 
5. How much do headshots cost in Toronto?
To get an estimate, a headshot photographer in Toronto will charge you around $100 to $300 for a 1-hour session. A good quality headshot will help you to confidently convey your personality to potential recruiters and clients. As a result, you are more likely to get quality engagement in your professional field.