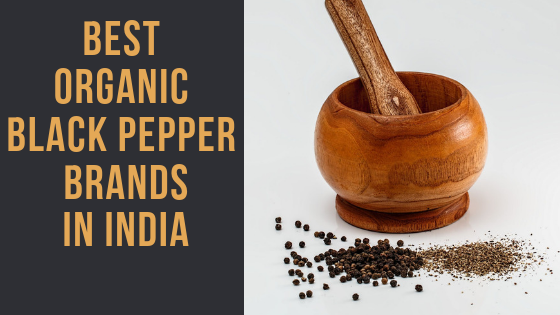 There are some kitchen ingredients that we kind of take for granted; these ingredients are always present in our kitchens. In all honesty, we might not be able to produce edible food without them. Black pepper is one such irreplaceable ingredient. Black pepper has a distinct, intense flavor and a smell that is hard to miss. However, this spice is more than just a taste enhancer; it has multiple medicinal uses too.
For ages, black pepper has been used both for flavor and also as traditional medicine and continues to do the same. Believed to have originated in the South-Western state of Kerela in India, black pepper happens to be the most traded spice all over the world with Vietnam being the biggest exporter.
The part of the pepper plant used is the fruit which is a tiny sphere called the peppercorn. Peppercorns are dried up, and once they look coarse and wrinkly, they are used as a whole or in its powder form. Either way, this spice has numerous health benefits. Black pepper has anti-bacterial and anti-inflammatory properties; it is also packed with nutrients such as calcium, magnesium, Vitamin B6, Vitamin K and so on.
Black pepper extensively improves digestion. Consumption of black pepper increases the release of hydrochloric acid in the lining of the stomach which eventually helps in smooth digestion. It even controls the formation of intestinal gas.
Now, if your body is digesting well, it can even lead to weight loss. Black pepper's outer layer also assists in breaking down of fat cells, therefore helping your body drop weight naturally.
Black pepper can also treat cold and cough, providing your respiratory system relief. It has specific properties that help breakdown mucus and phlegm deposits in the respiratory lanes. Due to this, the addition of black pepper to soups or broths is recommended when you are sick.
As mentioned before, black pepper has anti-bacterial properties; because of this, it helps with infections or insect-bites. This spice can even keep your arteries clean by scraping off excess cholesterol, therefore protecting your heart's health.
Black pepper is abundant in anti-oxidants which fight free radicals that cause premature aging on your skin. It can prevent wrinkles and fine lines and makes your skin look young.
Some studies show that black pepper can also treat vitiligo, which is a skin disease that causes white spots to appear on it due to loss of natural pigmentation.
Black pepper, when mixed with certain elements, can even get rid of dandruff from your scalp. This spice also has the ability to revive your hair and make it look healthy and beautiful.
These would be just a few of the things black pepper can do; it is a versatile and brilliant spice that plays a vital role in every household. But not all of the brands that sell black pepper guarantee to give you a pure version of the spice.
They usually sell an adulterated version that has lost almost all of its natural properties but don't worry, because we have curated a well-researched list of eight brands that deliver organic and natural black pepper.
Here Are the Some Best Quality Black Pepper Brands in India: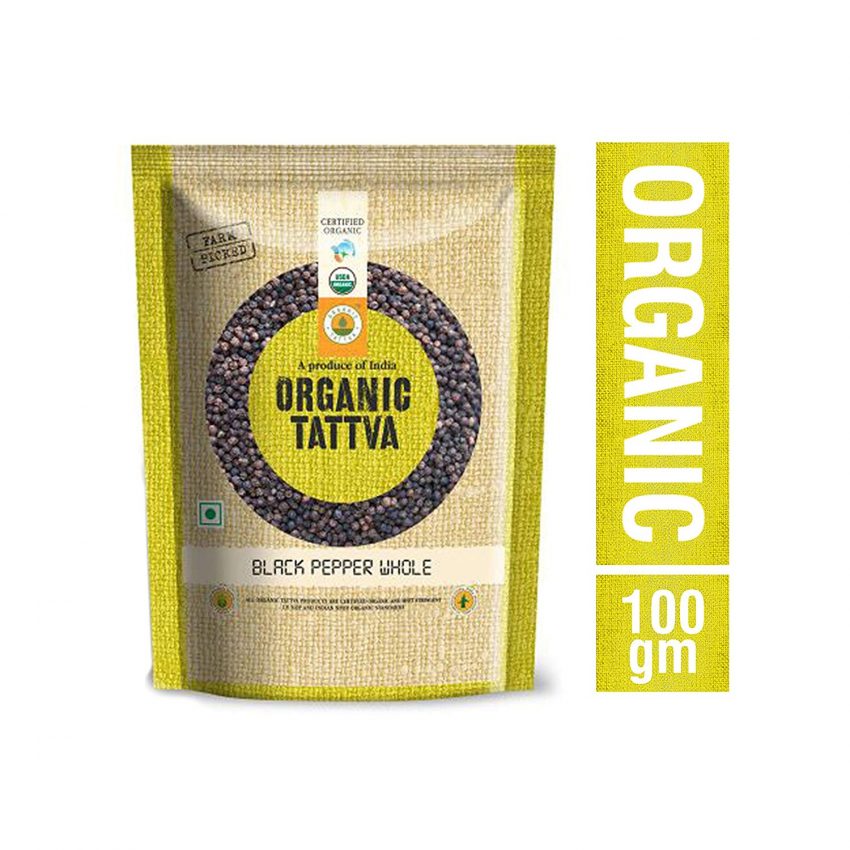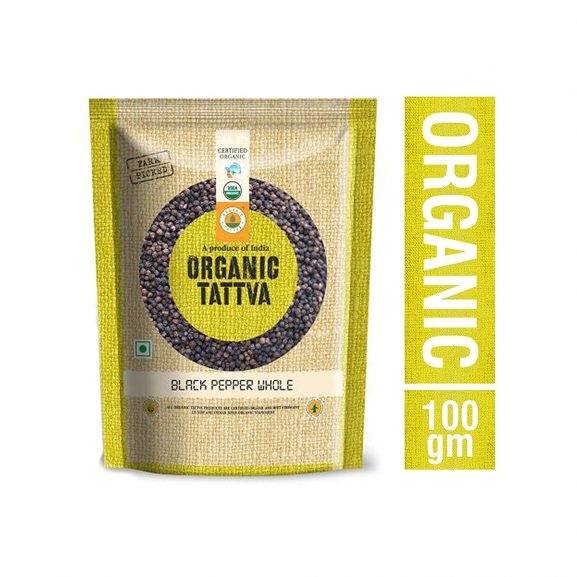 Organic Tattva is a brand that believes in going back to one's roots and producing the best commodities. Their black pepper is 100% Indian, grown using traditional and organic methods.
This brand hopes to empower the farmers by selling their produce in a just way. Free from everything artificial, these whole black peppercorns have an incredible flavor and a strong aroma that enrich anything that you add it to. You can order yourself a pack of 100 grams from Amazon for ₹152.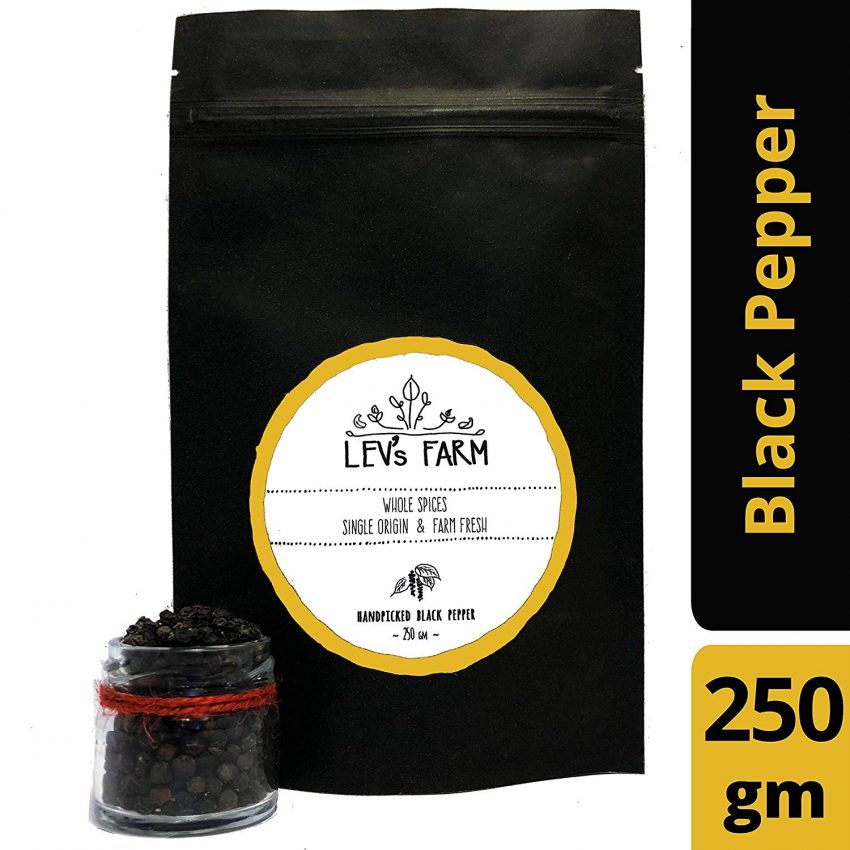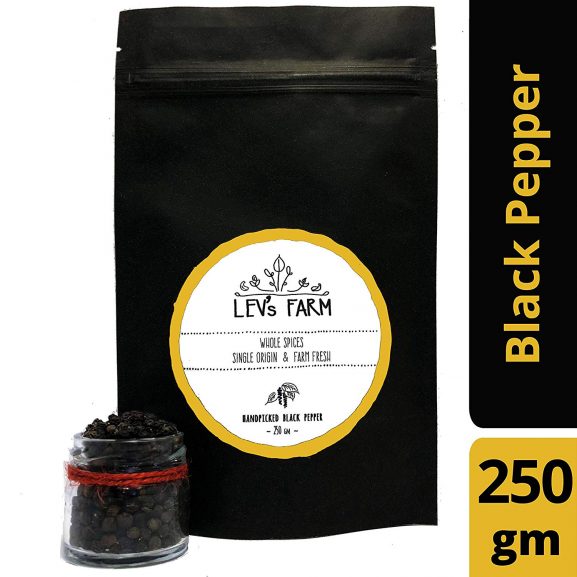 Grown in the beautiful Malabar region of Kerela, these whole black peppercorns are indeed a dream. They are of gourmet quality, produced in small batches to ensure that every single peppercorn is of exceptional quality.
The pepper plants are cultivated in a small-scale family farm and are treated with special care. The farming methods are entirely traditional and organic. Each peppercorn is dripping with flavor and lavishness; they have been handpicked and sorted so that every one is excellent. You can get a pack of 250 grams on Amazon for ₹375.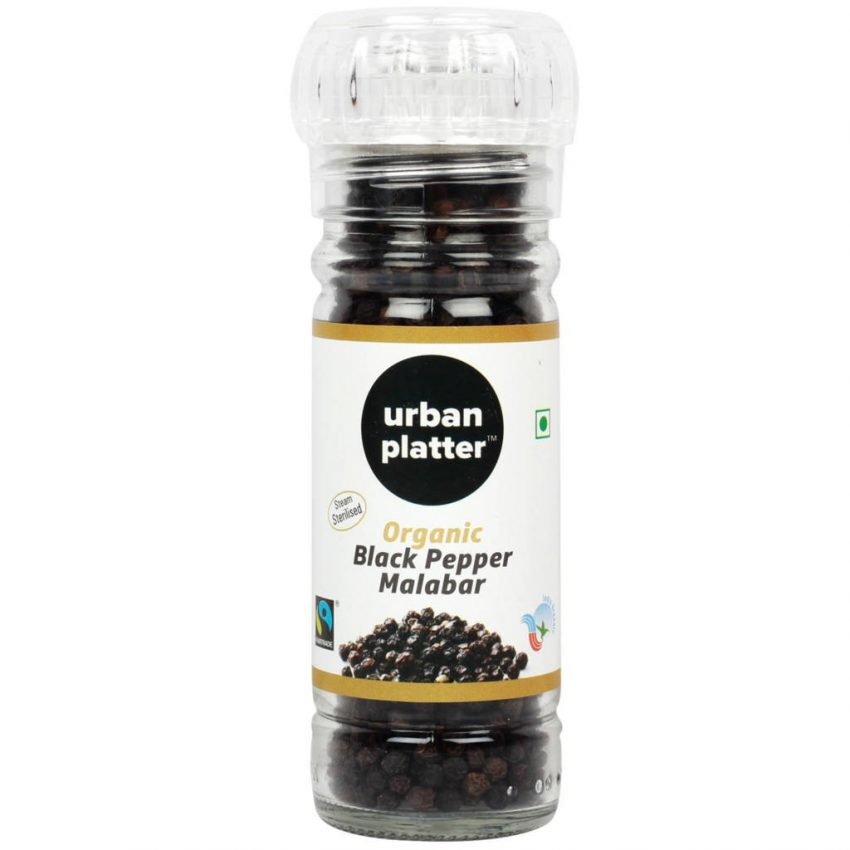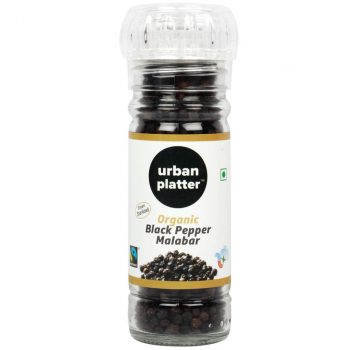 Also bred in Malabar, these whole peppercorns exude good quality. Urban Platter is an established and trusted brand that delivers excellent products. These black peppercorns are nourishing and are laden with various nutrients such as potassium, iron, Vitamin C among others.
It has a marvelous flavor and smell and works wonders wherever you use it. Amazon sells this black pepper in a grinder bottle so you can sprinkle fresh black pepper powder onto your dishes. You can get a bottle of 60 grams for ₹354.05.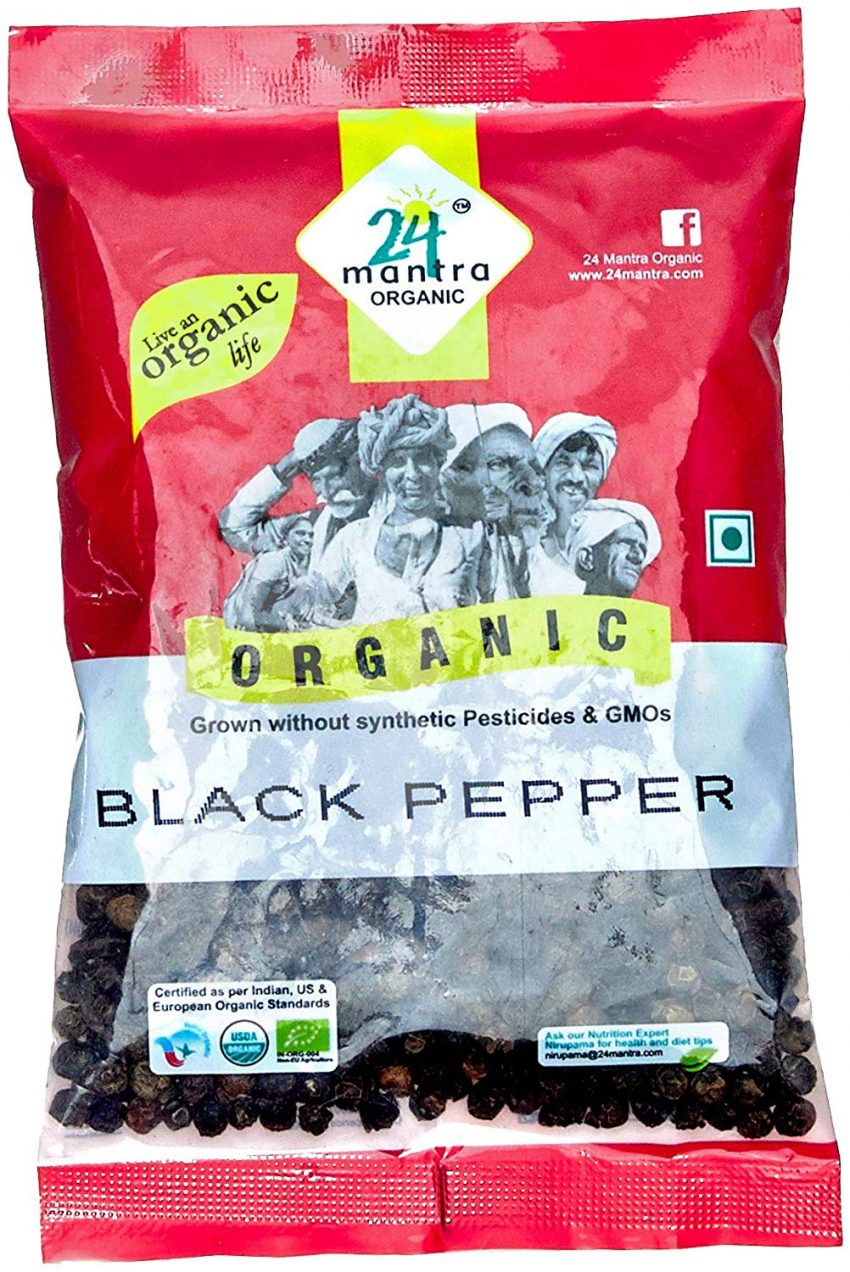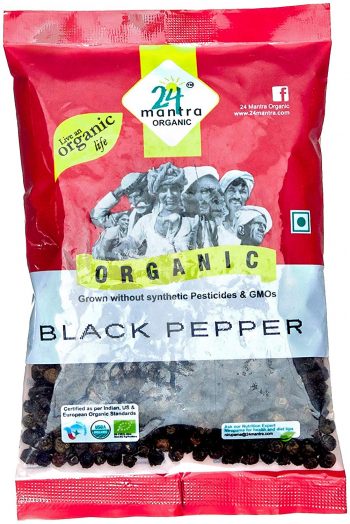 These whole black peppercorns have been cultivated in monitored organic conditions to ensure the best quality and nutritional value. 24 Mantra is a brand that is conscious of how polluted farming techniques are harmful, which is why they do not use any pesticides or unnecessary chemicals in their production.
Their black pepper is incredibly healthy and can treat several ailments while giving your food an amazing flavor. You can get a pack of 100 grams for ₹154 on Amazon.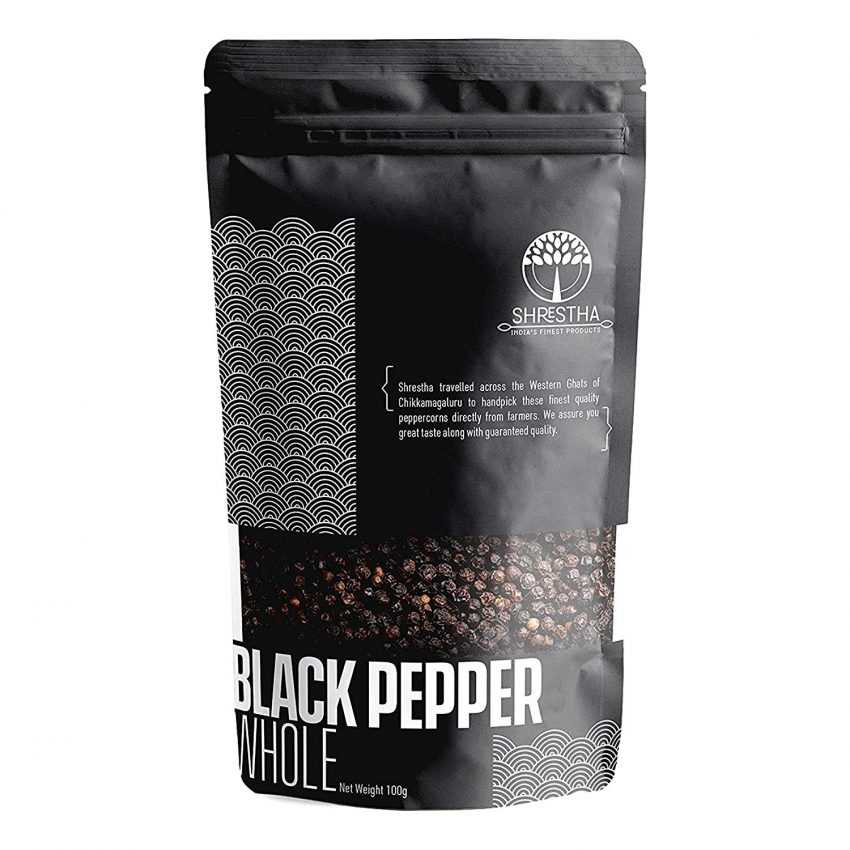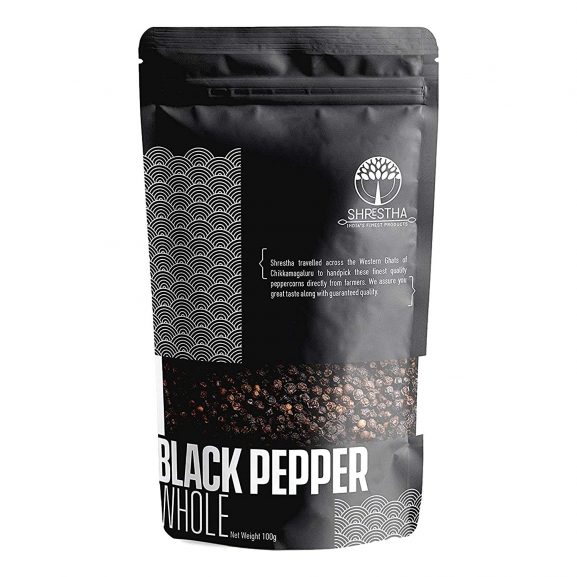 Handpicked directly from the farms in the beautiful hilly region of Chikkamangaluru in Karnataka, these whole black peppercorns are of the finest quality. They are packed with nutrients such as iron, copper, phosphorus, Vitamins B6, K and so on and have a high content of dietary fiber too.
These versatile peppercorns can also be used in skin care apart from cooking. A pack of 100 grams is available on Amazon for ₹149, and you could order one ASAP!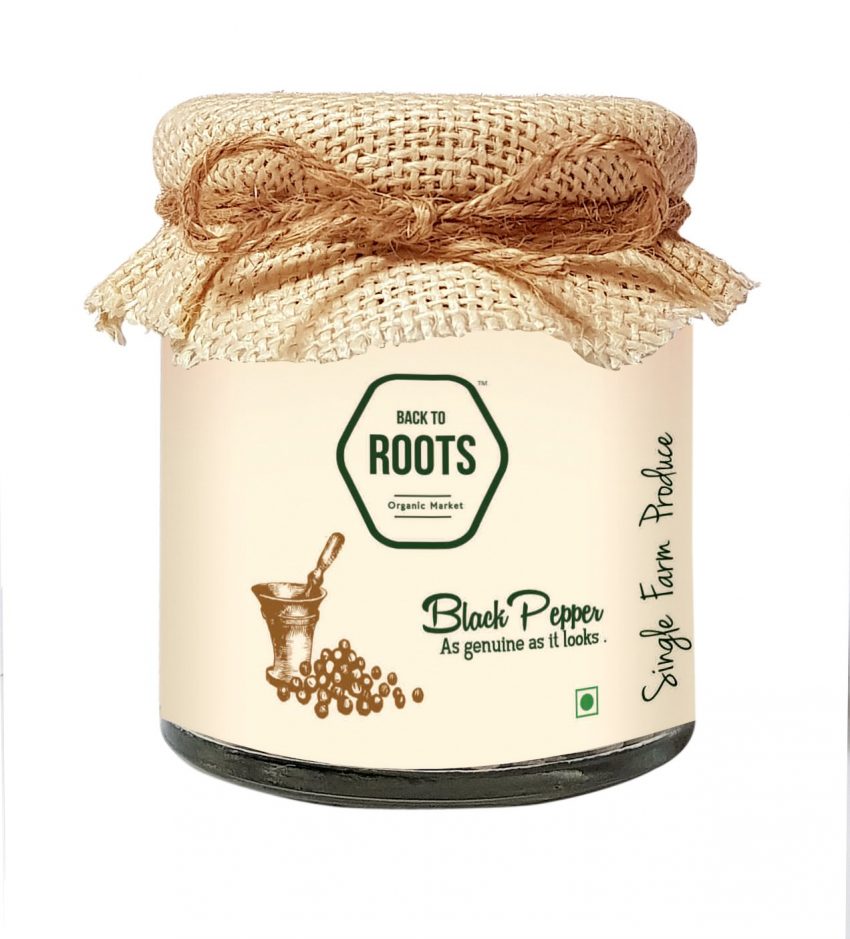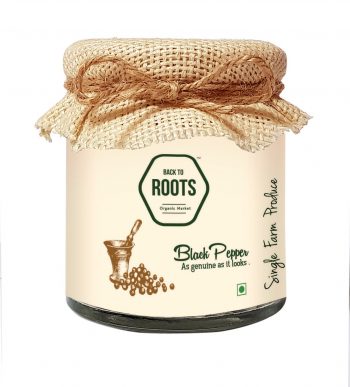 Produced and packed in Kerela, these beautiful peppercorns are not only delicious but also astonishingly healthy. They have been cultivated in extremely fertile farms, and no unwanted chemicals or pesticides went into the process of cultivation. The black pepper retains all of its natural properties as no additives are present.
This particular brand of organic black pepper is exceptionally healthy, and we think you'll love it. It comes in a lovely, rustic box filled with 100 grams of pepper and you can get one on Amazon for ₹220.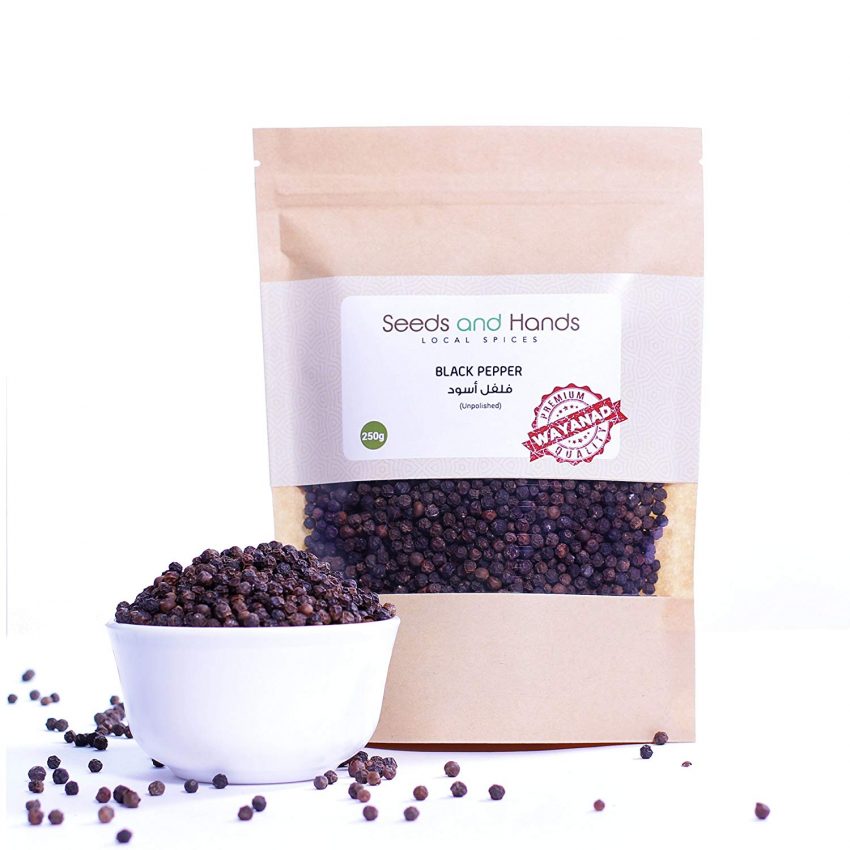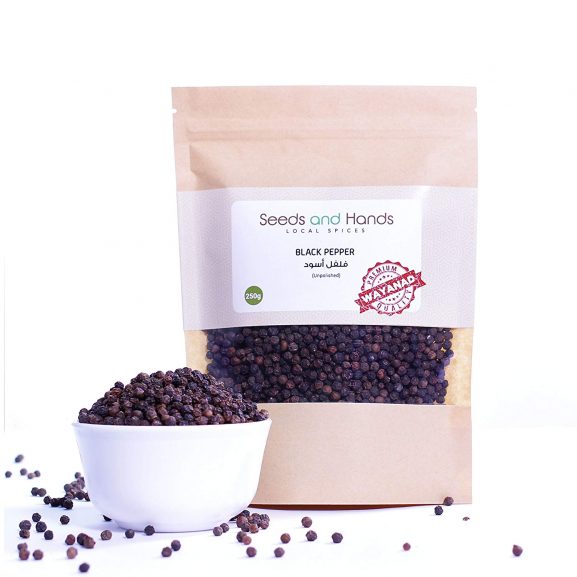 Grown in Thalassery in Kerela, these rugged and organic black peppercorns are flavorsome and packed with nutrients. They are grown organically without the use of chemical pesticides and are also put through tests to ensure that they are pure and of exceptional quality.
They have a mild-spicy flavor and an aroma that packs a punch. The pepper is sourced directly from the farmers and is handpicked.
Seeds and Hands is a brand that works towards the betterment of farmers, and you can do too if you buy their pepper. Their peppercorns come in different quantities, including a 250 grams packet that is available on Amazon for ₹340.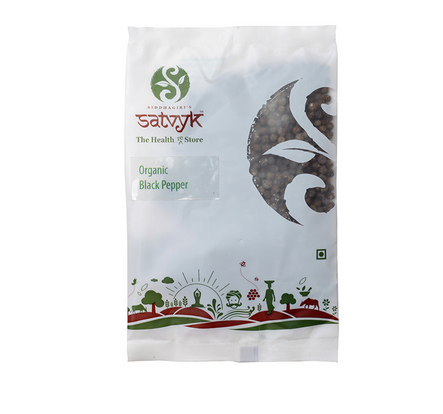 Cultivated organically, these black peppercorns are not only nutritious, but they also have a rich flavor and scent. This brand of black pepper packs a punch and brings splendid heat to any food that you use it in.
The peppercorns have to go through thorough tests before being packed to ensure that there aren't any black sheep. Satvyk is a brand that promises you quality, and that's what they deliver! You can get a pack of 50 grams for just ₹70 from their website.
Hey reader, we believe that communication is key which is why we love hearing back from you. If you decide to go ahead and try these brands, don't forget to tell us what you think. Also, let us know if you think we missed any of your favorite brands!