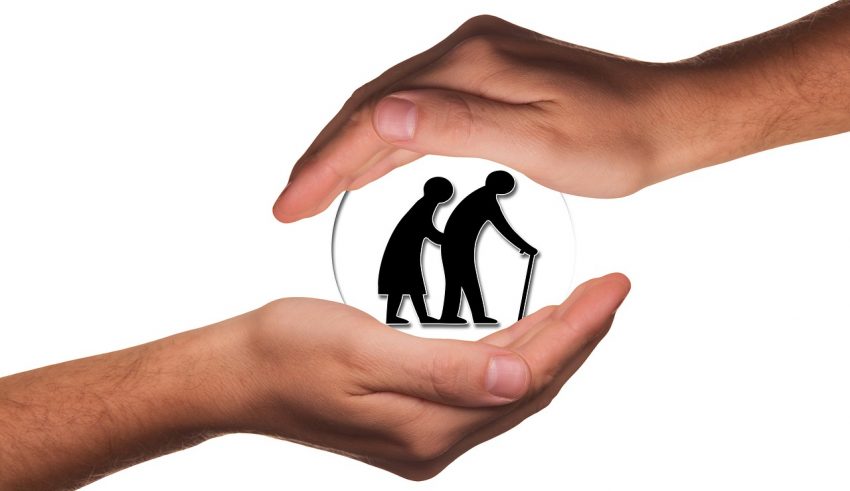 Old age is seemingly the most difficult part of a person's life. Although it is a great time to sit back and enjoy life, it is also the phase of life where one's physical capabilities see deterioration and emotional state too can become frail. It thus becomes difficult to take care of oneself without any external help let alone think of doing the household jobs. Hence, they should always be surrounded with people to help them with their day to day tasks.
However, in this era where someone barely has any leisure time, it becomes difficult to care for the elderly. Moreover, the replacement of the joint family system with the nuclear family system led to the transition of lifestyles for the old population of the country. With the migration of their sons and daughters for better opportunities from their birth towns and cities, they were forced to either stay alone without the care of anyone in their home towns or go to an entirely foreign place. But moving away from their own place with attached sentiments was tough. To resolve this problem the concept of old age homes was introduced.
An old age home is a residential facility for the elderly. In order to meet the needs of the entire old population, numerous old age homes were set up in the entire country and same is the case with Jaipur. However, not all of them provide similar facilities. While some seem to provide good facilities others lack such comforts. It thus becomes difficult to choose a soothing and comfortable one from these plethora of options.
Thus, to help you choose a satisfactory old age home with adequate provision here are some best old age homes in Jaipur:
Ashiana Mangalam and Ashiana Utsav
This old age home is one of the most preferred old age homes in Jaipur due to both infrastructural excellence and splendid facilities. This old age home is open to both men and women for short term as well as long term stay. They provide their residents with customised care in reference to medical facilities and offer every possible provision to make their stay comfortable.
They maintain a healthy environment so that the senior residents can continue to live a happy and safe life. They offer great medical support and their medical staffs are skilled in dealing with progressive illnesses such as Alzheimer's, Dementia, Arthritis, Osteoporosis and Parkinson's. The professional and warm caregivers deal with all the physical and emotional shortcomings of the elderly.
The staff is available round the clock to provide medicines, take the residents for a walk and help them with their physical activities. Besides this the additional services provided by this old age home include housekeeping, laundry, grooming support and daily chore management. They also design special activities which help in the residents' well-being both mentally and physically.
Those activities include memory jog art games, singing events and light sport competitions. They also maintain a report card of the residents with their photographs which shows the updates on their health, fitness progress and level of involvement in activities in the Ashiana old age home and send them to their respective family members.
Address: Kalwar Rd, Manchwa, Rajasthan 302012
Contact: 097833 02208
---
Jeevan Jyoti Old age home
The senior citizens are the vital part of a family or of society. They always guide us in every possible way through their years of experience and remind us of our heritage, culture, ideals and values which is the very foundation of our society.
Thus, so as the life of elders will spend in the natural and healthy environment with all joy, respect and dignity Mr. Rakesh Kathotia and his wife Mrs.  Aarti Kathotia inspired by Mrs. Kamladevi Kathotia (w/o Late Mr. Shubhkaran Kathotia) initiated the foundation of Jeevan Jyoti Ashram under the auspices of Prajna Pratisthan Trust. The main aim of this old age home is to provide the residents a comfortable and soothing life.
Activities like meditation, yoga and visit to spiritual centres are amongst the regular activities carried out to give mental peace to the elderly. This old age home is situated amidst the lush green surroundings in Pashu Hatwara, Jaipur. Due to the top notch facilities and a homely environment, Jeevan Jyoti Old Age Home is emerging as of the best old age homes in Jaipur. Thus, the elders are sure to have a blissful and soothing stay while their time in this old age home.
Address: Pashu Hatwara, Jamwa Ramgarh Road, Near Step Ahead School, Jaipur, Rajasthan 302027
Contact: 088903 66112
---
Missionary of Charity Trust of Mother Teresa Home
A lot of old age homes have sprung up in Jaipur lately. The Missionary of Charity trust of Mother Teresa home is one of the well-known and comfortable old age homes among the ones in Jaipur. Mother Teresa have bestowed her time and energy to bring about transformation in the lives of the people through her hard work and perseverance.
Developed under the charity trust of Mother Teresa along with the spirit of her principles, this home focuses on the well-being of the people residing here by providing the basic amenities and helping them take care of themselves. The residents are always surrounded by people to make sure they are not tormented by loneliness.
They are taken care of both medically and emotionally. Several other activities designed for them help them stay healthy physically. No doubt the best place for elders are their own home but this old age home thrives to provide the nearest feeling that home can bring to the residents. We believe that a good lifestyle is the key to maintain good health and Mother Teresa home is just the right place for the elderly.
Address: 58, Vardhaman Path, Panch Batti, C Scheme, Ashok Nagar, Jaipur, Rajasthan 302001
Contact: 0141 236 5804
---
Pushpanjali Old Age Home
Isolation is a reality that comes to life once a person starts aging. However, the seniors find comfort in collective living. To resolve this problem old age homes were initiated where a large number of the elderly could live together in a healthy environment. And if you are searching for a comfortable as well luxurious old age home with all the facilities, Pushpanjali might just be the one for you.
The old age home offers a large common lounge open to all residing here for socialising with the all the residents. With anti-skid flooring and modern fittings and twin bed provisions, it offers a safe and luxurious living. Additional amenities include Yoga, physical exercise, prayer, meetings and meditation to ensure a healthy life. The premise is equipped with CCTV cameras which ensures 24 hour security.
They also have entertainment facilities, medical facilities, elevator facility and indoor games facility for the mental well-being. Moreover, they even offer telephone and TV connection along with air coolers. It thus showcases the provisions of a luxurious living.
Address: Near Jaipuria Vidyalaya, Indira Nagar, J.L.N Marg, Sector 9, Malviya Nagar, Jaipur, Rajasthan 302018
Contact: 0141 272 1763
---
Krishnadham Vradhashram
Krishandham is a nirvana for the needy elders. The staffs of this old age home are committed to extend the love and support to the elders that they deserve. This old age home is primarily formed with the objective of providing comfort, care and warmth to the old people. They offer reliable services for senior citizens which is much needed.
They are always there for their senior residents giving them the compassionate care that bring them happiness and bliss. This home offers a range of rooms to suit the needs and comfort levels of the individuals accordingly. The housekeeping takes care of the cleanliness and hygiene of the room. Their other services include television, laundry, 24-hour pharmacy and many more.
They strongly believe that the love and blessings of the aged people makes this an abode for cheerfulness as well as blissfulness.
Address: P-10 A Sec-2, Sector 2, Vidyadhar Nagar, Jaipur, Rajasthan 302039
Contact: 099290 52696
---