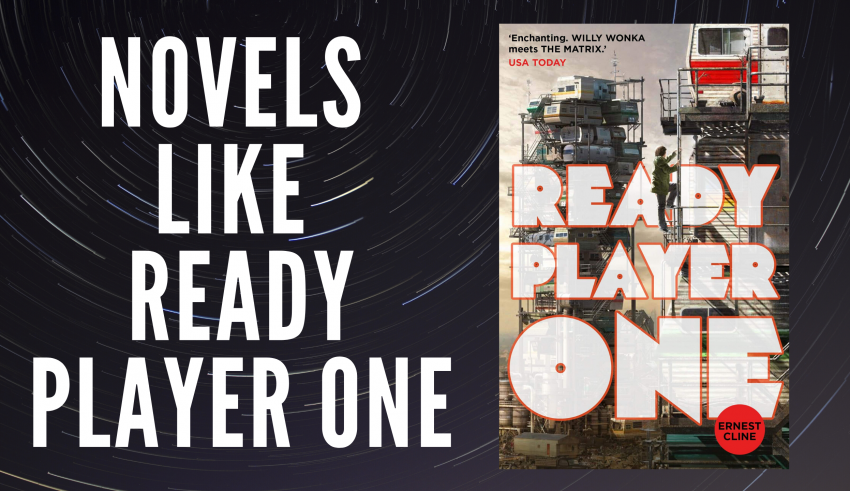 I and a considerable amount of people were definitely living under the rocks as we hadn't known about the existence of Ready Player One till the movie came out… to be frank, the movie was a tiny bit amazing but they cut too many things that would've made the movie much better.
For example, they didn't show anything about Wade's Bunker (coolest part), or the fact that Wade hardly had any hair on his body or the last kiss! They showed it totally wrong! It was Samantha who kissed Wade, not the other way around!  Anyways, Pardon for my ranting. We all can agree that Ready Player One was simply incredible, especially the 80's references!
I daresay, those references are way better than what we have today. But sadly the book ended… and now we unconsciously/ consciously asked the question, Are there any more books like Ready Player One? To that in short–Yes there are plenty of books like Ready Player One and in this article, I've picked only the best books like Ready Player One. So let's get started and check 'em out.
Here the Best Novels similar to RP1: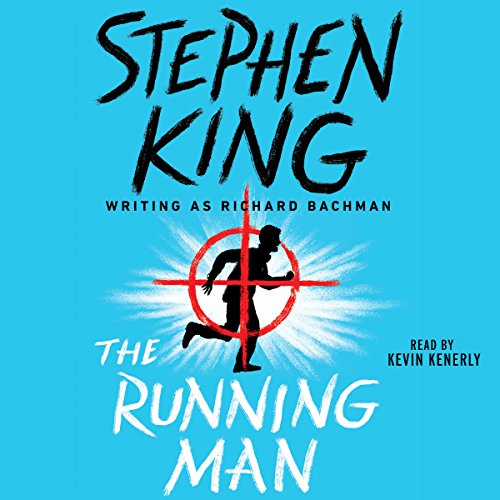 Author: Stephen King (Dick Bachman.)
"The Apartment was haunted by the ghost of her long-departed Cabbage."
Let's kick start this topic with a novel from the King. The Running Man was published under the name of Richard (dick) Bachman. The Running Man is a dystopian Sci-fi novel set in the U.S.A year 2025, where the economy is in shambles and violence is rising and our scrawny protagonist Ben Richards is desperately trying to survive but due to some problems poor fella gets kicked from his job, and his daughter falls seriously ill and needs medicine. To tackle the problem his wife becomes a prostitute while he applies in a government-run (violent) game show.
In the show, you are released as an "Enemy of the state" and have to survive 30 days without dying (Typical King stuff). Our man Ben gets a 12-hour head start which he uses wisely and survives 9 days making it a record.
But then he learns about a bitter truth from Killian the Host which shatters him. If you take a look yourself, you might find that the Running Man is indeed a book like Ready Player One in many aspects hence it is totally worth reading if you're an RP1 fan or a King fan.
---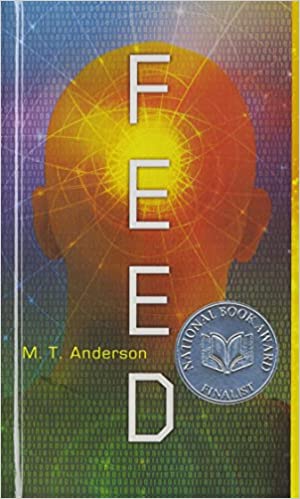 Author: Matthew Tobin Anderson.
" I can read. A little. I kind of protested it in School™. On the grounds that the silent 'E' is stupid."
How would you like a computer fixed in your heads so that you could access nearly everything on the Internet? Pretty cool eh? Wade would've liked it too and that's exactly what this dystopian Sci-fi novel offers, and unlike other books on this list, this book is too much like Ready player one.
The novel is set in a world where almost everyone has a computer fixed in their heads and hence everyone's super smart, there aren't any schools except for the online ones. And of course, the world is in ruins and ruled by industries and the majority of the population has left for Mars and a few of the Jupiters' moons.
The story revolves around teenagers named Titus (someone punches him please!) and Violet Durn, as Violet has her feed implanted at the age of 7 unlike Titus and his buddies, so she's often questioning about the feed. Later on, both Titus and Violet have their feeds hacked and fall in love while their feeds are being repaired. But that's where things start going south, get the book to find out more.
---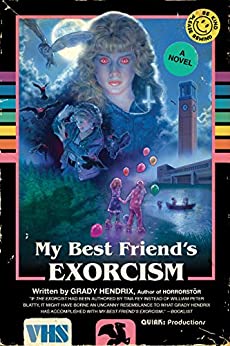 Author: Grady Hendrix
"Corn dogs," the exorcist said, "are all the proof I need that there is a God".
This one is an odd-ball here as it's a horror genre and not Sci-fi but hold your horses, it's completely different horror from anything you've known and also if you adore 80's pop culture references (like in RP1) then you'll love this book. The most interesting fact about this book is–nearly every chapter is named after an 80's song!
The story revolves around two beasties, Abby and Gretchen who meet at Abby's awkward birthday party and later bond over E.T and Roller skates. But later on, Abby notices changes in Gretchen's behavior and deduces that she's been processed by the devil.
Hence with the help of an exorcist, they manage to ward off the devil by the power of Phil Collins. But do they succeed or do they fail, find out yourself. My Best Friend's Exorcism has the right amount of humor and horror so you can try this even if you normally loathe the horror genre.
---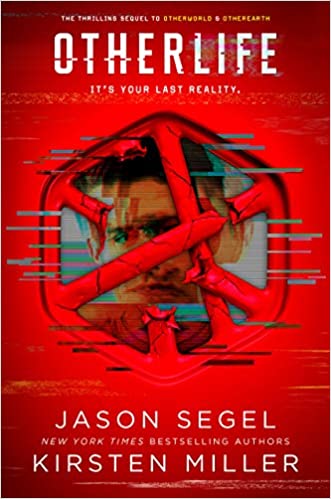 Author: Jason Segel/ Kristen Miller
"My tongue produces words faster than my brain can approve of them."
"I'm practically Lara goddamn Croft."
We all know Jason Segel from "How I met your mother" and this has been co-written by him and Kristen Miller. Anyways, this is a "MUST-READ" if you're totally into RP1, Incredible twists, thrillers, and stupid humor; I daresay, just 10 pages of this book are enough to hook you up.
The book revolves around Otherworld (virtual reality 2.0) and our protagonists Simon and Kat. Kat becomes completely paralyzed due to an accident and is selected as a lab-rat for a new VR beta test therapy a.k.a the Otherworld, and it becomes the only place where both Simon and Kat could talk.
But Simon starts questioning the therapy and starts his personal investigation and soon discovers a conspiracy. Now! would Kat and Simon be able to solve the mystery or would they suffer? Get the book to find out.
On a side note, Otherworld sounds too much like Oasis but falls way short and can be disappointing at times, also I think the majority of you might dislike Simon, but he's not that bad of a guy and genuinely likes Kat.
---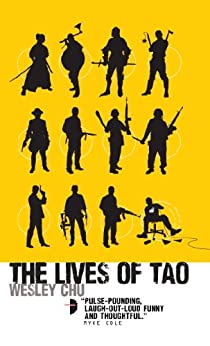 Author: Wesley Chu
"I take that back. Saying you fight like a girl is an insult to girls everywhere."
The lives of Tao is quite different from the other Sci-fi. The reason this book is different from others is that our protagonist doesn't escape reality with the help of virtual reality but with the help of an alien named Tao.
Due to the death of his previous host, Tao is forced to use the body of a fat loser called Roen Tan. Tao forces Roan to get his health in shape to fight the savage alien species, will Tao succeed in getting Roen in shape or would they get themselves killed? Find it out yourself.
If you wonder how come this book is like Ready Player 1– Wade and Roen have too many things in common for eg: Being fat and a loser. No offense Wade and Roen.
---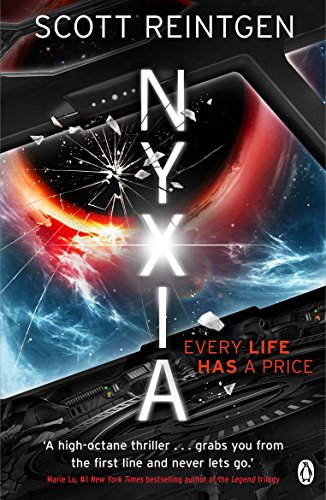 Author: Scott Reintgen.
"You get in there and fight, Emmett. Be worthy. Not in their eyes, but in yours."
Space, Corporate Greed, and Competition were pretty much the hallmark of Ready Player 1, so if you want more of that stuff, then you need to try Nyxia. I think this book might give you a teensy bit of idea on how life would've been if Wade had joined the Sixers (Although Nyxia is much worse).
The story starts with our teen protagonist Emmett and 10 other teens are selected by Babel communications to board a spaceship named Genesis II. Their mission? To travel to a planet named Eden and mine a rare valuable substance called Nyxia.
While on the ship, Emmett and his gang are taught self-defense and the art of mining Nyxia, later on, he befriends Kaya who happens to be a quite good strategist. Would Emmett and his gang survive and mine Nyxia successfully or would they be killed by the Adamites (natives of Eden) that's something you must find out yourself?
This book is quite similar to the Hunger Games as well, but less boring and has more punch.
---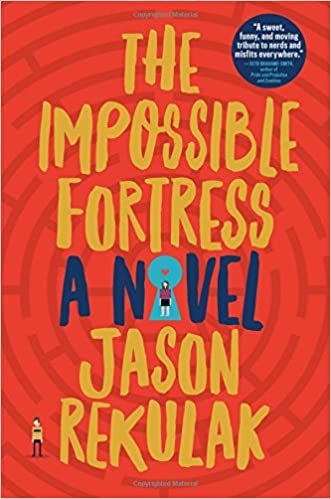 Author: Jason Rekulak.
"It was one of those ideas that don't sound stupid until someone says it out loud." 
Leave whatever book you're currently reading and try this book! This book is incredible that even Halliday might've used it as an almanac. The book has been rightfully tagged as "A Love letter nerds and 1980's" as it has the juiciest 80's pop culture references like from Beetlejuice (I adore it), Freddy Kreuger, Commodore 64 Games, and so much more.
The story revolves around 14-year-old Billy who along with his buddies plans to get (steal) the playboy magazine from their neighborhood shop. And for that purpose, he befriends the shopkeepers' daughter (Billy has my salute) Mary, with whom he learns coding but later on with whom he falls in love with. As for if he was able to get his hands on that magazine, take a look by yourself.
Billy looked for coal but found a diamond instead.
---
Ender's Game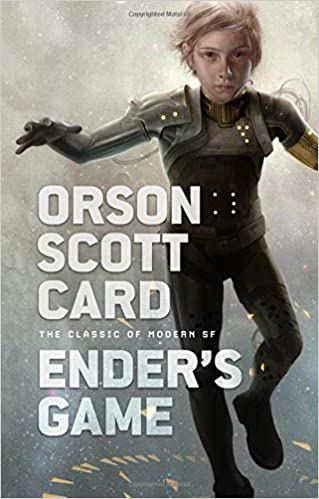 Author: Orson Scott Card.
"If you try and lose then it isn't your fault. But if you don't try and we lose, then it's all your fault."
Yet another Space and Alien fighting theme and yet another book that is worth reading (all books are worth reading either way). The story revolves around Andrew (Ender) Wiggins who along with a couple of children is trained to take on the alien species named Buggers.
Ender masters nearly every war simulation threw at him and gets himself promoted as a commander in a new army of fresh grunts. Would Ender and his new army finish off the buggers or become their fodder.
I find Ender as a psychotic murderer instead of a proper soldier, what type of kid would kill another kid at the age of 6-7 and then kill again while training?  (Okay it was unintentional but still…)
---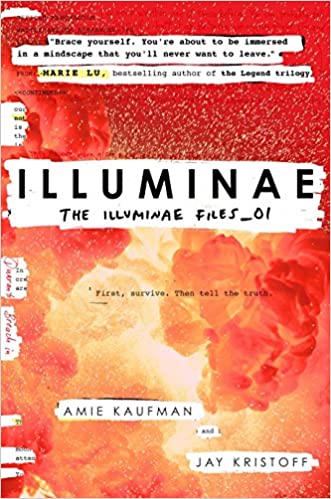 Author: Amie Kaufman/ Jay Kristoff.
"You have me. Until the last star in the galaxy dies, you have me."
There are plenty of oddballs in here and illuminae is one of them, although it is similar to Ready player one in the aspects of corporate greed and being set in space.
The story revolves around Kady, her (ex) fighter pilot boyfriend Erza, and the corporates fighting over planets. Kady thinks that her breakup with Erza was the worst thing… until her home planet is invaded. This forces both of them to come together and fight for survival. Later on, Kady manages to hack into the web to find the truth and it leaves her shocked, would both of them manage to survive and save their planet?
---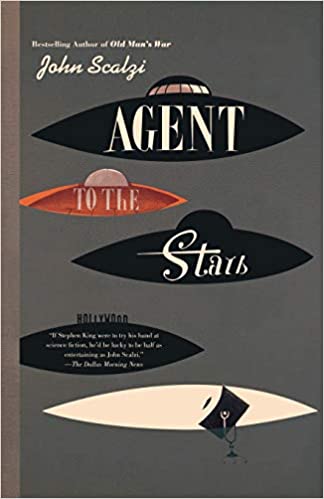 Author: John Scalzi.
"But my car upholstery was a small price to pay for interplanetary peace."
If you ask me if this book is like Ready Player One, then I'd be definitely telling you "No" but in truth, it is actually like Ready Player One due to it being a mix of Pop culture and Sci-fi theme but in other aspects, it's completely different.
Imagine yourself being a Stinky scary-looking Alien and want to make contact with the Humans. But you know that you smell revolting, so now what do you do? Simple, Hire one the Hollywood agents and that's exactly what the story is. Ain't that enough to get one curious about how things proceed? Read more to find out more.
---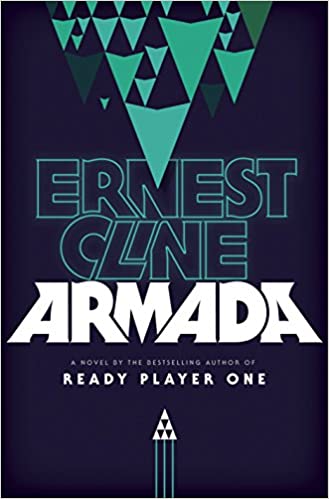 Author: Ernest Cline
"I had been hoping and waiting for some mind-blowingly fantastic, world-altering event to finally shatter the endless monotony of my public education."
If you want a book like Ready Player One, then why not simply get another book written by Cline? Armada offers about as much as fodder as Ready Player One ordered. This story revolves around Zack Lightman, a High School senior who is one of the top dogs of a video game called Armada.
He soon realizes that the game is actually a simulator to prepare Earth from Alien invasion. Soon A spacecraft lands in front of his school and he is invited to the top-secret military facility, now will Zack and the military be able to defeat the Aliens or not?
Okay! I want the Armada conspiracy to be true just a bit differently. Many of us have been playing zombie killing games and totally ready for a zombie apocalypse!
---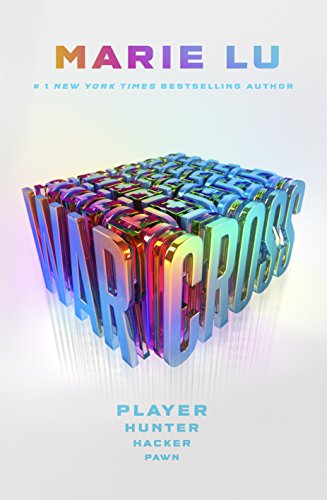 Author:  Marie Lu.
"And that wraps up our pregame coverage of tonight's Warcross opening ceremony."
If Ready Player One was all about Art3mis (slightly shy one and a really good hacker), then Warcross might've been slightly like Ready player one. Warcross is the final advanced VR game on this list that's quite similar as well as different from Ready Player One.
For beginners, the story starts with 18-year-old Emika Chen who loses both her father and her high-school and has to become a Bounty Hunter to make ends meet. She hunts for people who illegally bet on the largest VR game called Warcross.
During the Warcross tournament when a costly artifact arrives, Emika is forced to hack into the game but the game gets canceled and she's caught as she pops up in the middle of the game. She is then recruited by the Warcross creator to nab a hacker who threatens the competition as well as lives. Will Emika succeed in catching the hacker and prevent the catastrophe or will she fail miserably?
---
Conclusion
Writing this was a chore, I think any avid reader would have a hard time properly describing the books they've read without spoiling too much. I've tried my best not to spoil the books above a lot and I too want more and more books like Ready Player One, so if you have any good suggestions, drop a comment below.
"A River of words flows between Us."