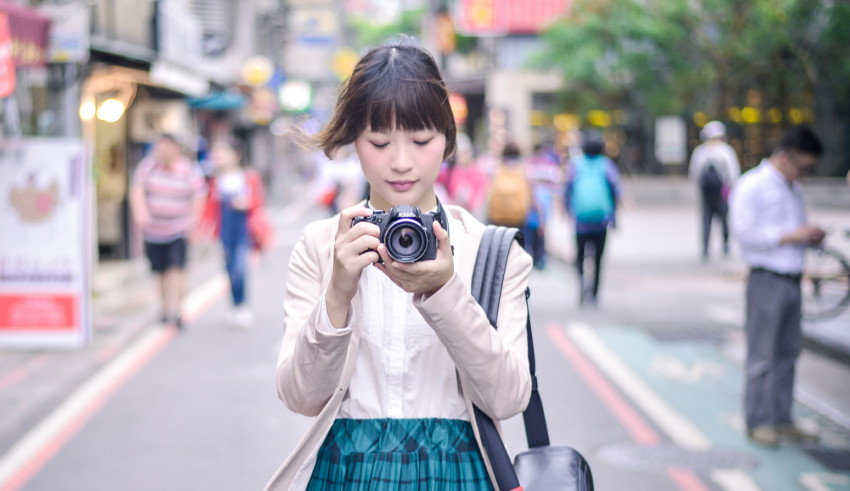 The Nikon Coolpix B700 is a bridge camera which acts as a go between DSLR and point and shoots. But it basically is a point and shoot camera with a DSLR like body. If you go by its price point, the Nikon B700 sits somewhere towards the top of the line as far point and shoots are concerned. So how does it stack up as a point and shooter?
The headline features of the Nikon B700 are its 20.3 megapixel back-illuminated CMOS sensor which comes paired with a 60X optical and 120x digital zoom lens, 3.0-inch tilting screen, inbuilt Wi-Fi, SnapBridge, RAW support, manual controls and 4K video recording capability. Now that's quite some specs for a point and shoot camera. It ticks almost every box that a point and shoot of today should.
If you look at the design, the body of the Nikon B700 is DSLR like. Design and control layout of the camera is pretty conventional for a point and shoot – no surprises there. While the front is dominated by the 60x zoom lens, the top is dominated by the pop-up flash and an AF assist/self timer lamp sitting in the gap between said lens and its handgrip to the left. You get a zoom slider on the side of the lens barrel and a button for quickly pulling back from your subject. This button comes in handy especially if you are shooting moving objects viz. Birds, aeroplanes and cars and lose them in view when the lens is fully zoomed in.
In the back is the 3-inch, 920k dot resolution vari-angle LCD monitor, which flips out from the body. The screen works pretty well with clearly laid out shooting information and bright and clear visuals. The screen can be tilted to face the subject which also makes it perfect for selfie lovers.
The biggest plus for the Nikon B700, however, is the fact that it comes with a super power source. The B700 is powered by a lithium-ion battery which, if fully charged, can take up to 420 shots or hour and a half video. This is pretty impressive for a point and shoot camera.
Although the Nikon B700 kinda mates a big lens to a small sensor, the quality of pictures it delivers is far better than what you would expect from such a marriage. Yes it's not what you would get from an entry-level DSLR, but it does the job. When it comes to noise reduction performance, the Nikon B700 kind of disappoints. The camera has a ISO range of 100 to 3200. While images taken below ISO 400 are pretty clear as far as noise is concerned, images above 800 get progressively bad. The camera does its best to keep noise at a minimum level and in doing so it makes images softer. Details get lost and the images become quite bland. When it comes to AF performance, just like any other point and shoot camera, the B700 focuses well in proper lighting conditions. But in low light it struggles to achieve focus.
Pros
Good build and design
60x optical and 120x digital zoom
SnapBridge
Built in IS
Vari-angle tiltable screen
Cons
Image softening at high ISOs
Low lighting AF performance not good
Ratings
Design and build: 8/10
Features: 8/10
Performance: 7/10
Value for money: 8/10
Nikon B700 Specifications 
20MP – 1/2.3″ BSI-CMOS Sensor
ISO 100 – 3200
24-1440 mm F3.3-6.5 Zoom Lens
Optical Image Stabilization
3″ Fully Articulated Screen
921k dot Electronic viewfinder
5.0 fps continuous shooting
4K – 3840 x 2160 video resolution
Built-in Wireless
565g. 125 x 85 x 107 mm
Nikon B700 Price

Nikon B700 Sample Images
YouTube Reviews
In this video you will know how the Nikon Coolpix B700 fares when shooting 4K – quality, fps etc. Also how the zoom capability of the camera affects its image quality and performance.
A comprehensive review of the Nikon Coolpix B700. The video talks about all headline features of the camera in detail.
Overall, the Nikon B700 is a good superzoom point and shooter with a good sensor and 60x optical zoom. As long as you don't shoot in really low light, the camera gives a worth for its buck performance. So keep it out of low light and it will do justice to you.
Featured Image : Coolpix