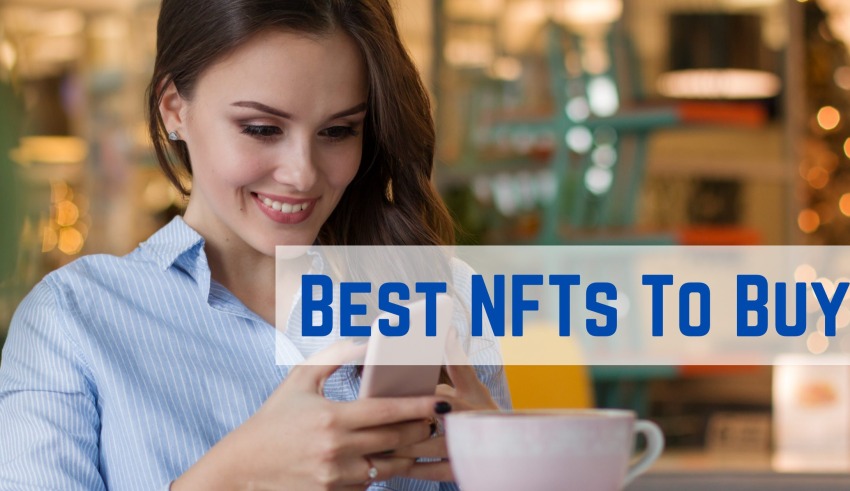 What are the best NFTs to buy? This is the question most are asking this year. NFTs aka Non- Fungible Tokens are nothing but digital collectibles that are unique and can be bought and sold online. Typically, NFTs use blockchain technology to record the ownership of each collectible. The popularity of NFTs rose tremendously over the past few months. It inspired several creators to turn their art into digital tokens to allow investors to make profitable bids on it.
In simple words, NFTs are digital tokens on the blockchain network that support cryptocurrencies such as Ethereum. Anything from a JPG file, art, music, or tweet can be turned into an NFT depending on its demand and popularity. Based on the popularity of NFTs, there are ten potential NFT collections that you must buy this year.
If this is something that interests you the most, then check out the list of the ten NFTs given below. These NFTs are the most reliable and will secure your experience with the crypto world. Have a look and pick the best NFT.
Best NFTs to Buy in 2022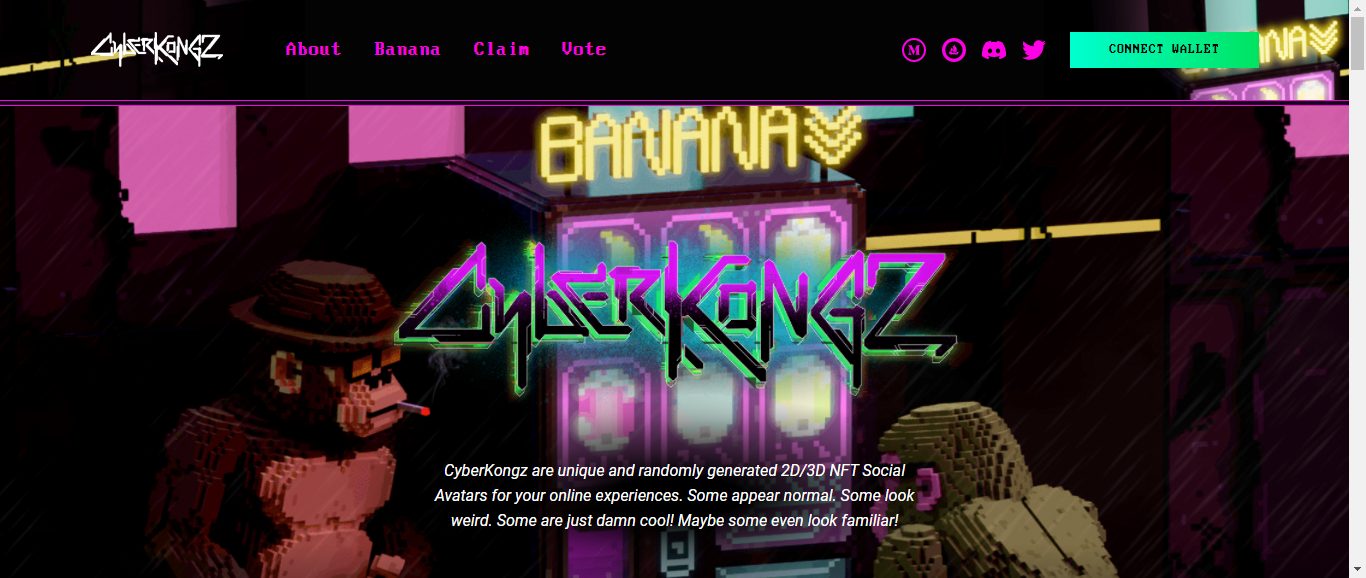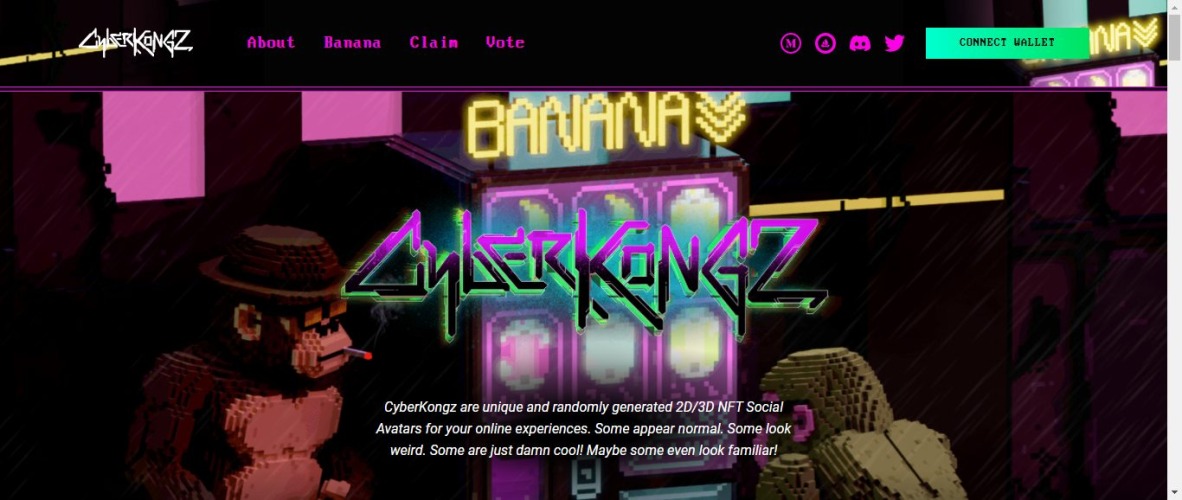 CyberKongz is one of the best NFT tokens that you can buy this year. While some CyberKongz may appear pretty normal, others are strange to look at. However, each CyberKong is super cool and fun to have. The 34X34 pixel CyberKongz achieved immense popularity when people started using them as profile photos on Discord and other social media platforms. This gave rise to the CyberKongz community that now hosts the finest experts and developers in the NFT space.
For example, the OG Kongz was the first 1000 CyberKongz to drop online. Ten of them are legendary and make amazing profile pictures. Each OG Kongz produces $10 BANANA every day for the next ten years. Other CyberKongz includes Baby Kongz and more. To date, CyberKongz has done 1221 sales with a net sales volume of $14.2 million. The highest sales price went up to $295,298.
The upcoming projects of CyberKongz include a collection of whopping 15,000 models that'll be a part of the jungle metaverse where people can play with them. This 3D voxel collection is in progress and ready to take over the crypto world with some amazing NFTs to buy. CyberKongz have been continuously evolving and their future plans are strong for the NFT community. So, do think about investing in them for a long-term profitable deal.
---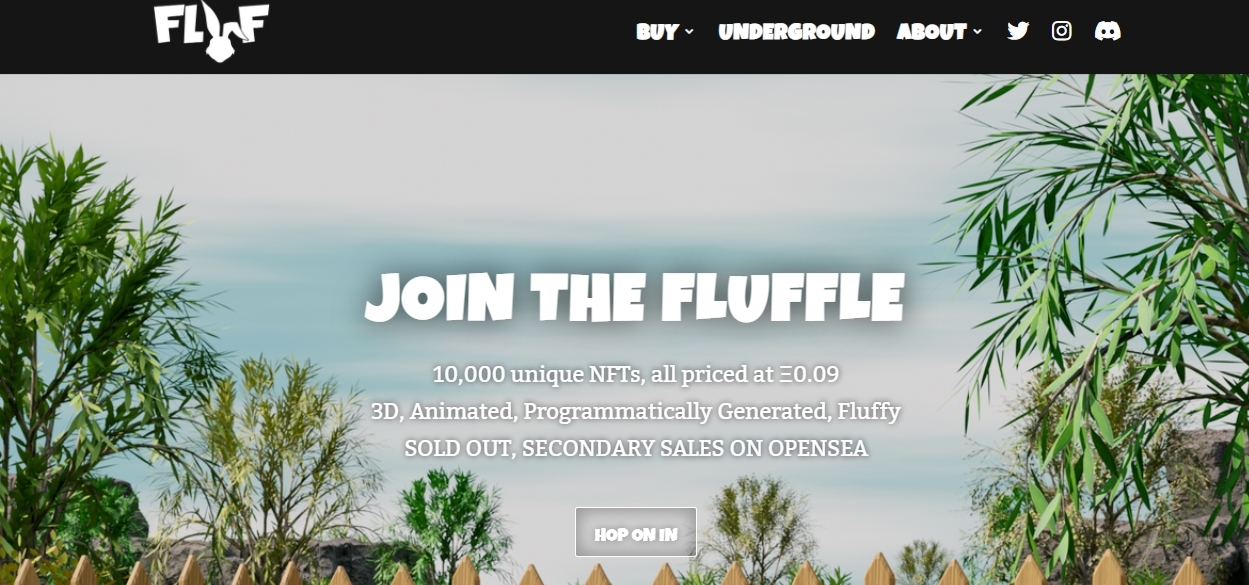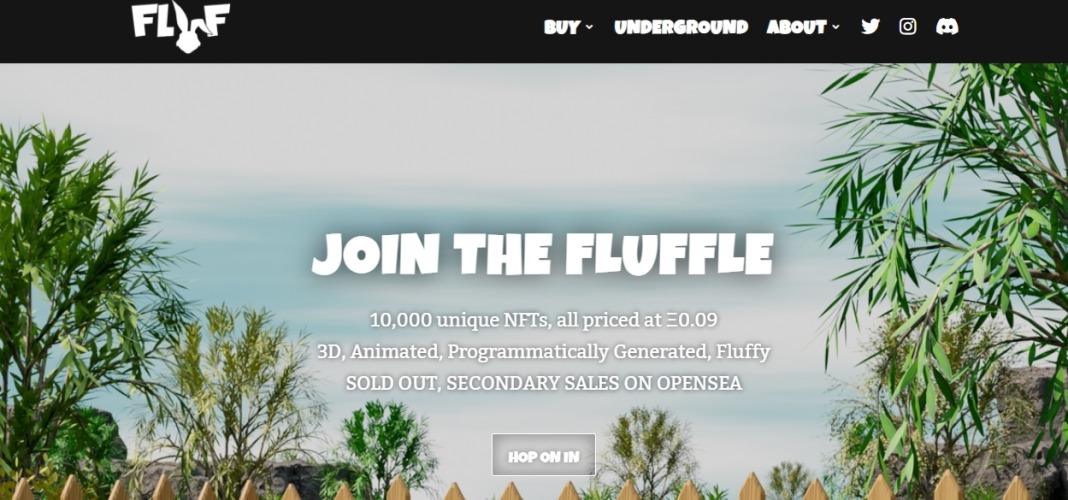 FLUFs are programmatically designed 3D rabbit figurines. There are around 10,000 FLUFs generated from over 270 attributes across 14 different categories to represent discreet characters. Each character has a unique expression, dance, and soundtrack. FLUFs can be found in any part of the world, but wherever they go, they like to take the party with them. The owners can then download their FLUF as GIF, MP4, PNG, and 3D models as well. Not just this, with FLUFs you can access a whole new world of exclusive music and entertainment events. In addition to this, you also get access to metaverse and avatars. This makes FLUF world the best NFT art coin.
Looking at the market score, the current sales volume of FLUF has been around $13.2 million, with just 930 sales. The highest bidding price of this NFT went up to $184,709, making it a profitable investment. So, consider investing in FLUF if you are looking for a safe bid.
---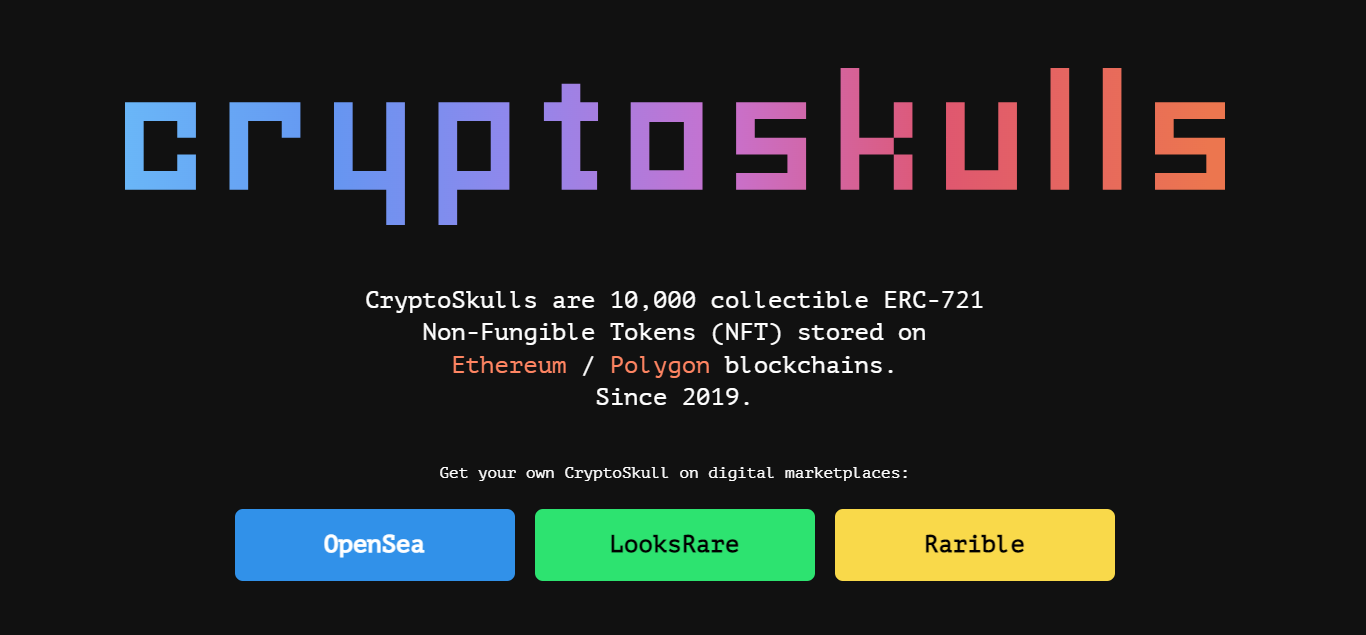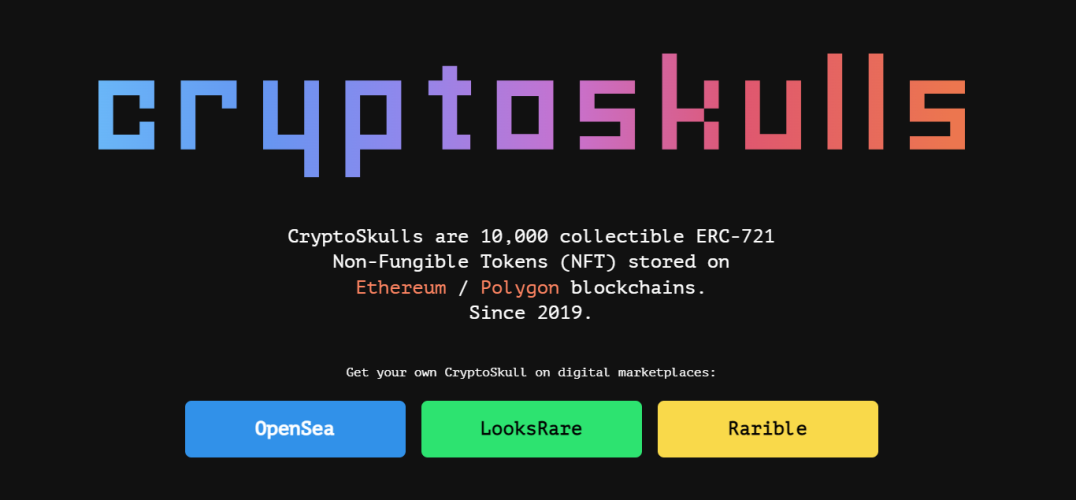 Crytoskulls are another best NFT to buy. There are over 10,000 collectibles in the form of ERC721 NFT tokens stored in the Polygon/Ethereum blockchain. Each Cryptoskulls is a unique pixel character with different index properties. The properties of each pixel art depict the rareness of the image and the features of the Cryptoskulls.
When you buy Cryptoskulls NFT, you get full commercial rights just like in FLUF. Besides, there are no limits to earning on Cryptoskulls merchandise or derivatives after you buy them. Apart from the regular Cryptoskulls, you can also buy the Gold of Skulls NFT. Here, the uniqueness of each token will depict the rareness of each player.
The seven days sales volume for the Cryptoskulls amount up to $33.5 million. Currently, 5744 Cryptoskulls have been sold on the Ethereum blockchain with the highest sale price summing up to $332,275.
---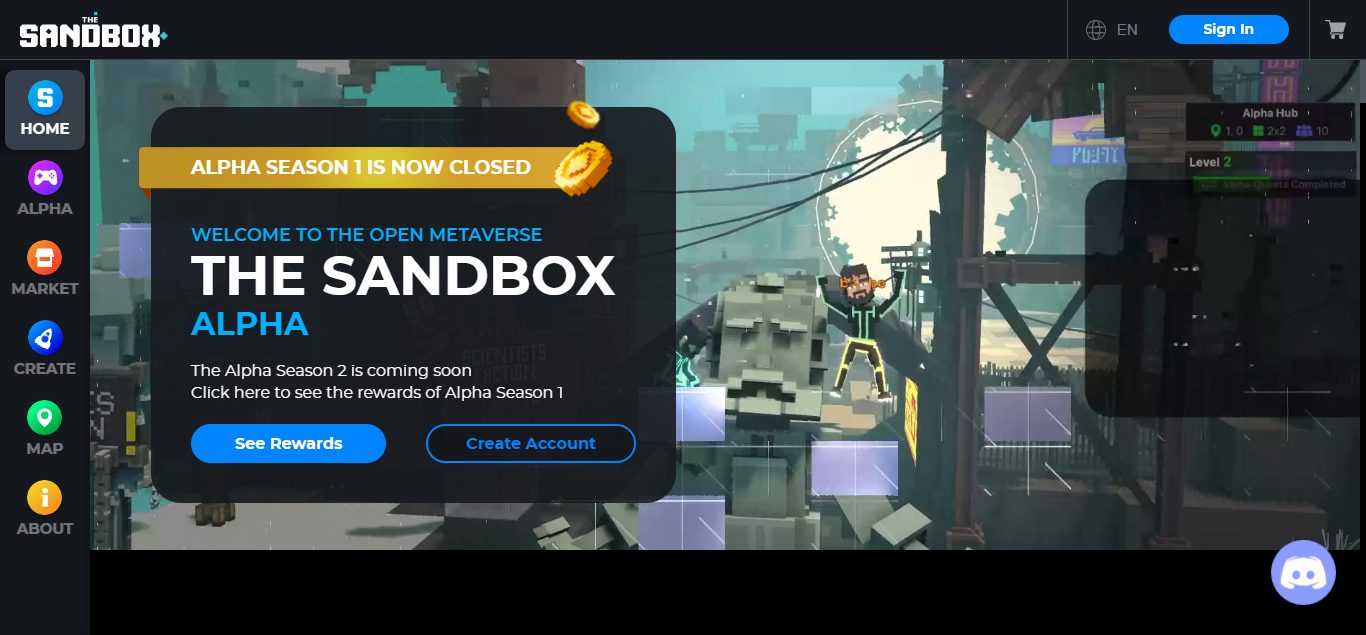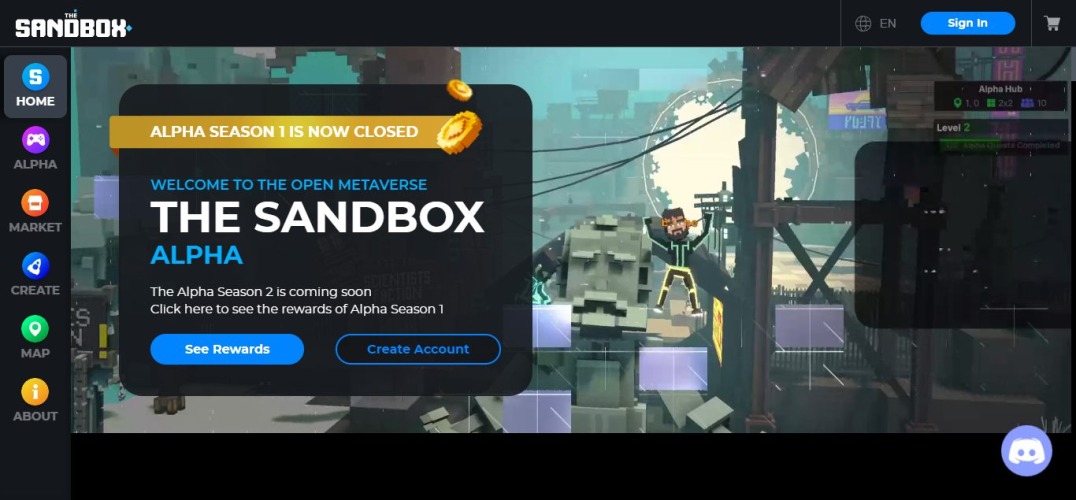 It is a platform where creators can monetize voxel assets and even monetize gaming experiences on the Ethereum block chain. Whether you are a creator, an artist, or just a metaverse lover, this platform is built to entertain you in all ways by providing you an opportunity to become creative. These are the best NFT art coins/ virtual token on the blockchain allowing authentic digital ownership of in-game assets.
You can create and play any imaginary game. Bring your own game into life by using The Sandbox platform and features. Not just that you can even get paid for the incredible voxel creation. Another benefit of this NFT is that it allows you to buy and sell land/assets in the metaverse. Join the Sandbox metaverse now to experience a true gaming world. Get the opportunity to import your work on Minecraft, one of the leading gaming platforms.
Talking about the current sales volume of The Sandbox, it sums up to $24.2 million with just 1632 sales. The highest sales price for this NFT is around $84,553. So, don't miss out on investing in The Sandbox as it foresees profitable growth in the future.
---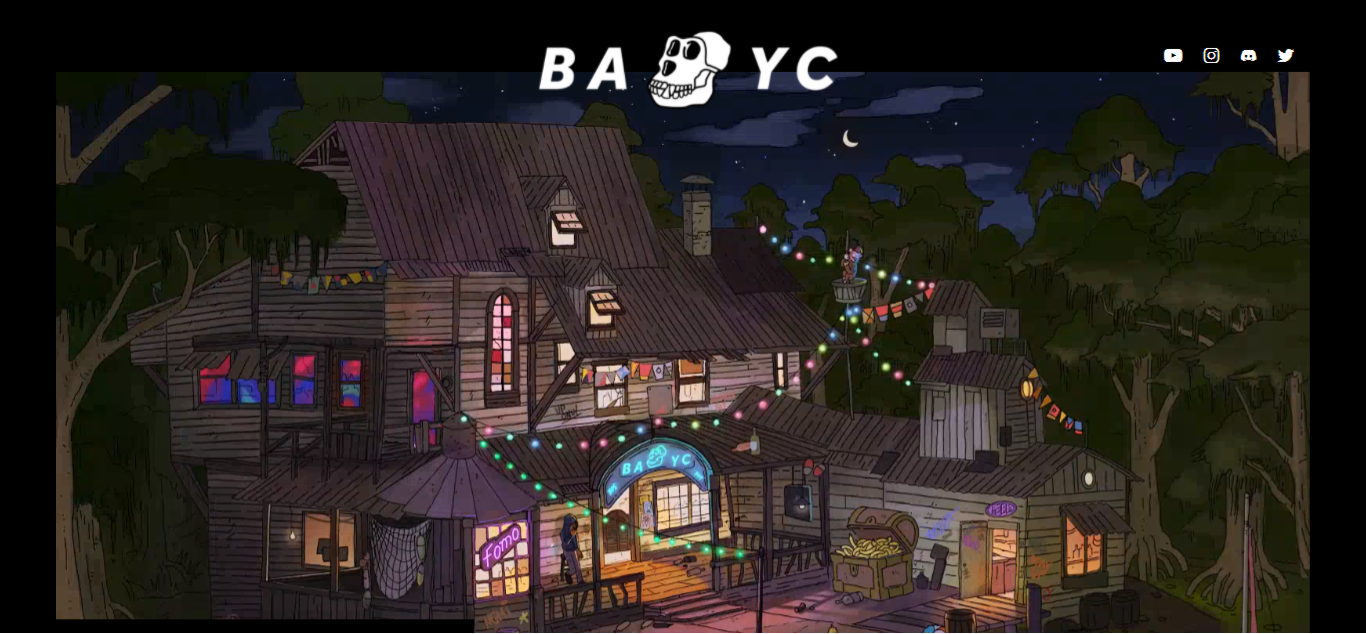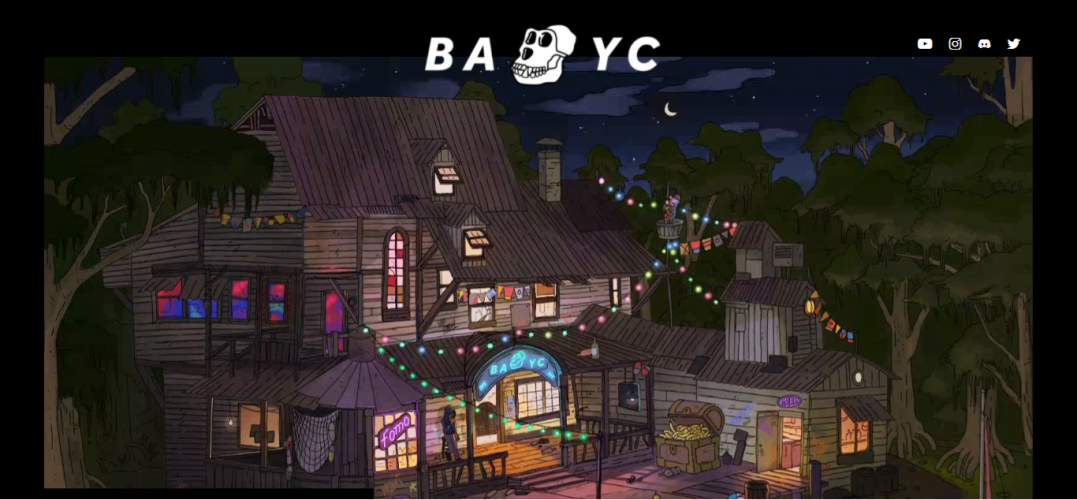 This limited edition of the best NFTs collection provides complete membership to the most amazing swamp club of apes. This NFT is one of the most popular right now to buy and holds a collection of 10,000 unique Bored Ape characters. These collectibles are living on the Ethereum blockchain waiting to welcome everyone with a free Yacht club membership with the same NFT token. All the benefits, like music, entertainment, games and more are available to the members only.
Earlier, the cheapest Apes at the Bored Ape Yacht Club NFT cost around 75 ETH but now the BAYC has airdropped NFT token holders Bored Ape Kennel Club and Mutant Ape Yacht Club which have floor prices of 6 ETH and 15 ETH respectively. Mutant Ape Yacht Club is a more affordable NFT token as compared to the BAYC that helps you access the same network.
As of now, there are a total of 20,000 Mutant Apes with a price as low as 3000 ETH. Recently the Bored, as well as the Mutant Apes, were allowed access into the Adidas metaverse which currently resells at three times the retail price. So, what are you waiting for? 
---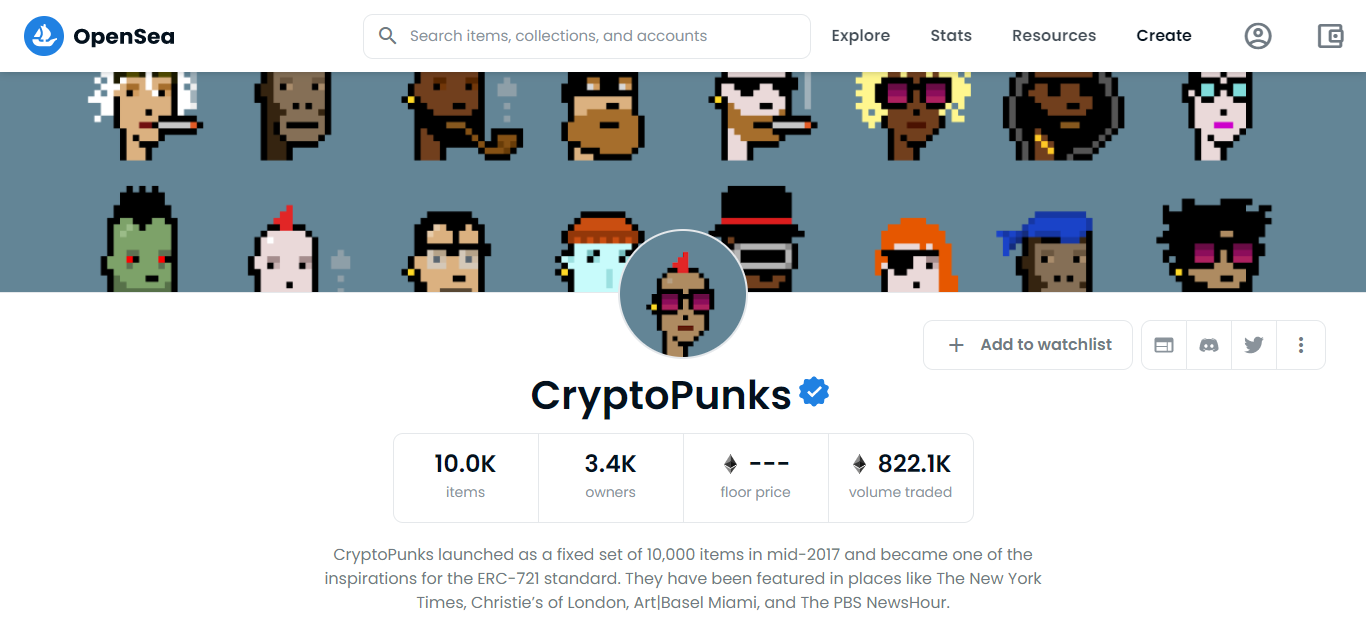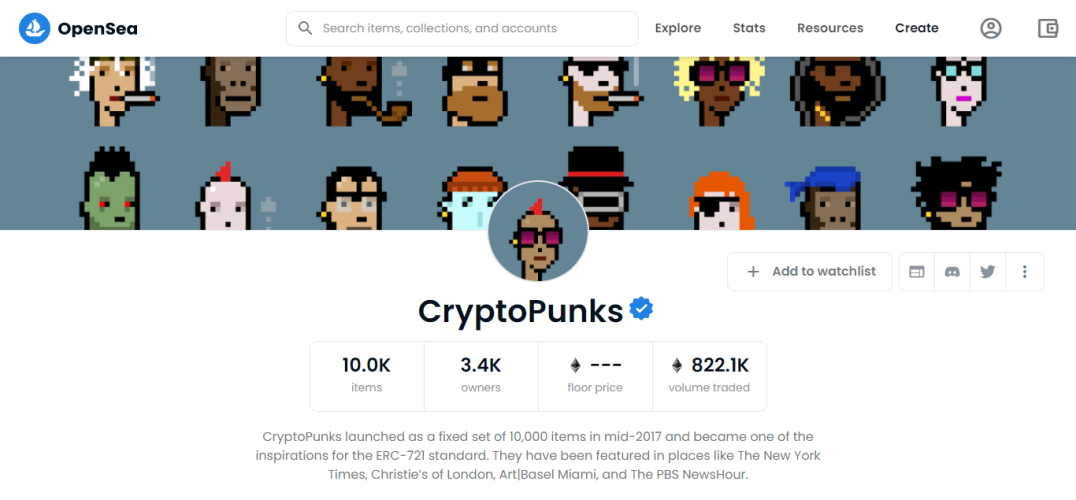 Just like other NFT collectibles, CryptoPunks are unique characters that can be purchased from a marketplace embedded in the Ethereum blockchain. Typically, CryptoPunks are categorized into three background zones. The ones with a blue background are not for sale so they have no current bids. Lastly, the CryptoPunks with purple background are available for active online bids.
Typically, there are nine alien punks, 24 Ape CryptoPunks, and 88 Zombie punks. The alien punks are more popular and sum up to 8 million dollars on auction. This makes CryptoPunks extremely valuable and the best NFT investment you can make this year.
---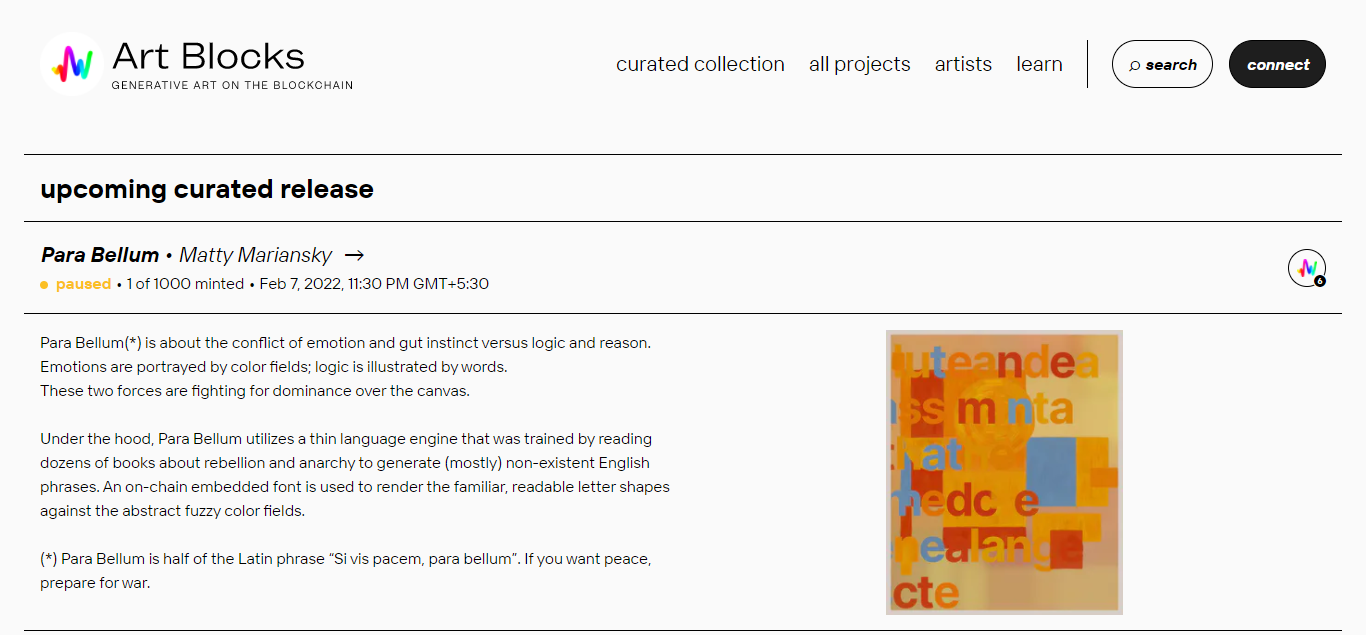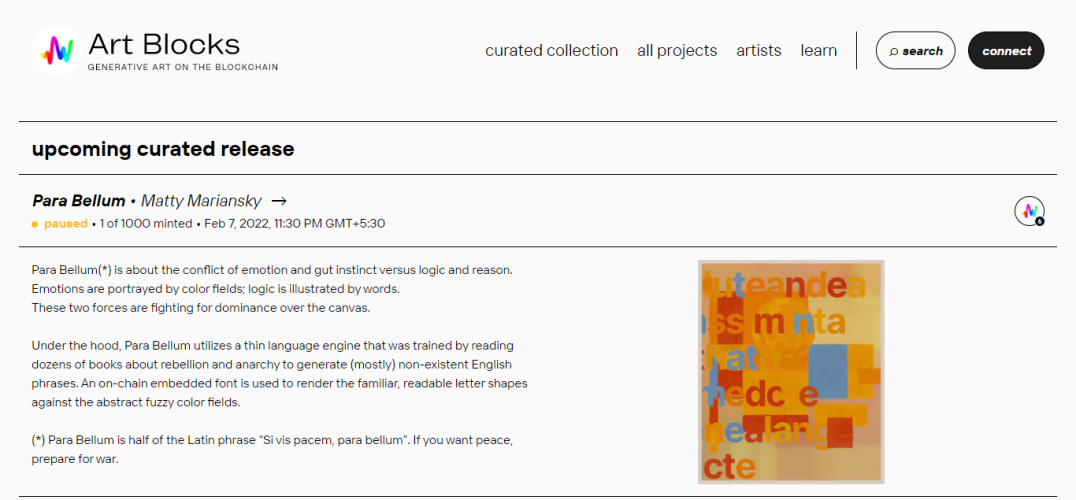 Next on the list of the best NFT art coins is Art Block. It is a storefront for on-demand and programmable artwork that is stored on the Ethereum blockchain. Each art block NFT is unique and mesmerizing to look at. With different color combinations and incredible geometric patterns, these art NFTs are the best NFTs to buy especially if you have an eye for good art.
If you wish to mint an artwork on this platform, you can visit a project by connecting to Metamask, a chrome extension that allows you to purchase the art online. Each project has a maximum iteration limit beyond which you cannot mint a new work.
Select the suitable artwork and click on the purchase button. The Metamask extension will confirm your transaction and help you acquire the iteration in no time. The best part is that it has a plenitude of different art styles to suit everyone's taste. So, go through their website to find the right mint for yourself. Invest in Art Blocks to make your future more worthy and profitable.
---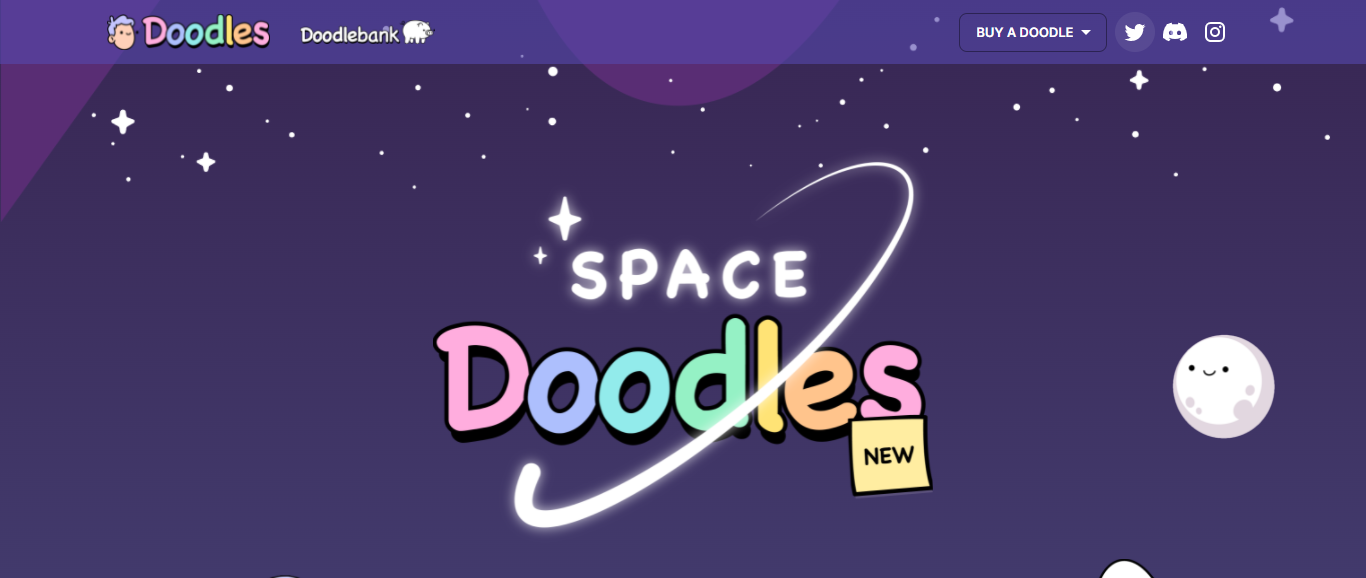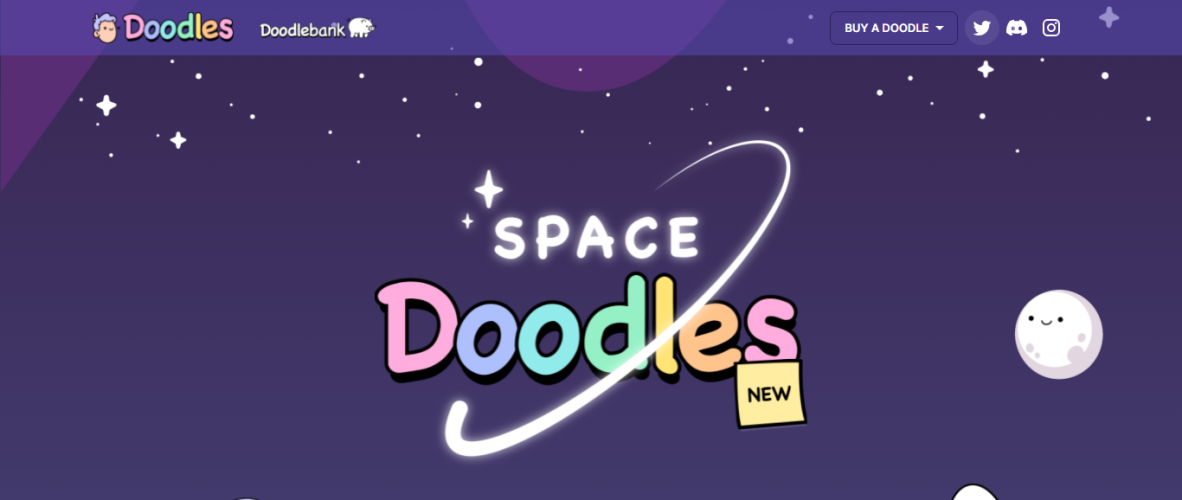 Coming on to the next best NFT tokens, Doodles which is a community-driven NFT collectible. All the Doodle NFTs are made with over a hundred different traits of face, body, hair, hat, and background drop. They are fun, unique, and easily accessible on the Ethereum blockchain. When you buy a Doodle NFT token, you can participate in coordinating the community treasury.
After the end of the public sales, this treasury is said to be seeded at 420 ETH. Shareholders can vote for activations, campaigns, and experiences that'll benefit the Doodles. This is an extremely collaborative NFT platform dedicated to unique Doodle holders. So, give it a thought before investing in the Doodles NFTs to buy.
---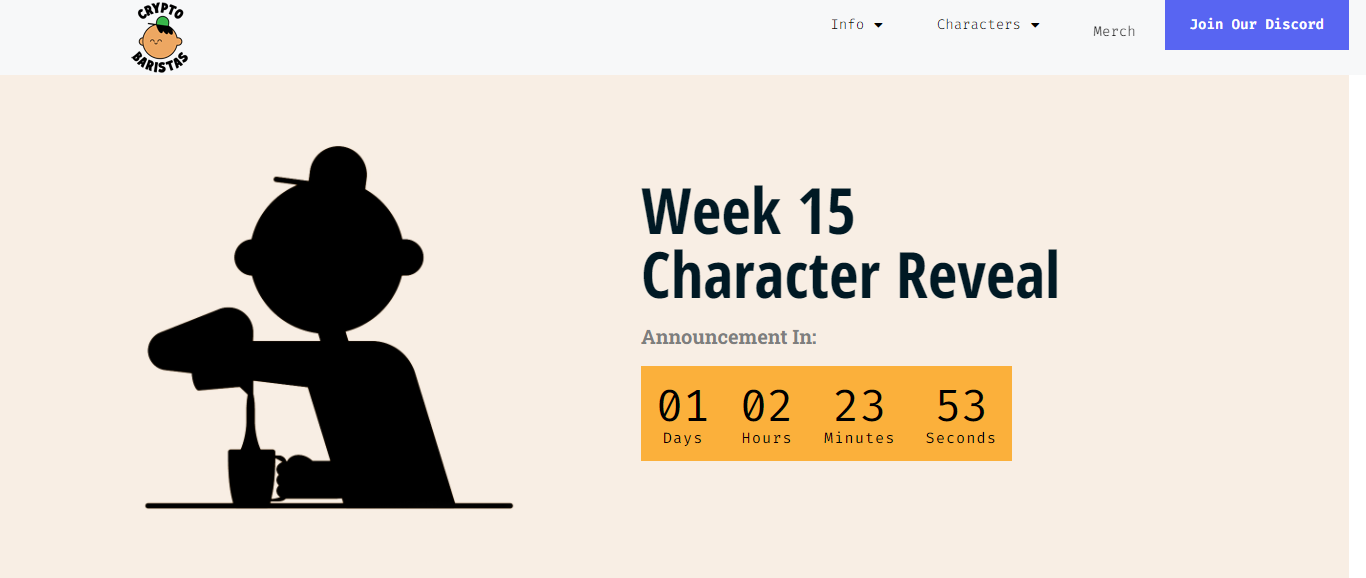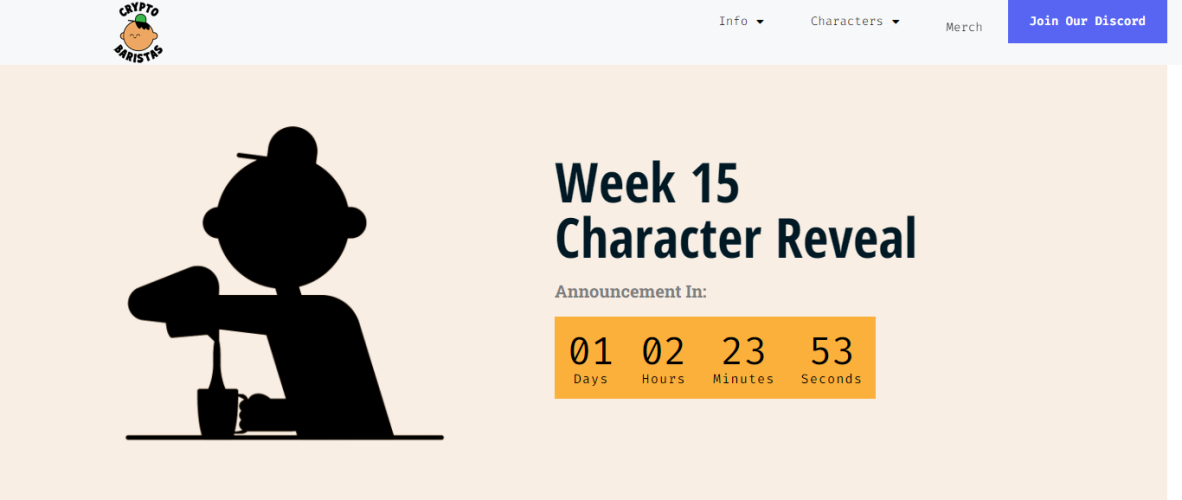 CryptoBaristas is one of the first NFT funded cafés on the Ethereum blockchain. It is similar to crowdfunding but uses NFTs to support the first NFT café in NYC. Sounds unique right? Typically, CryptoBaristas are digitally hand-drawn special characters NFTs whose purchase will help build the world's first NFT funded café. The owners and investors of Crypto Barista can enjoy a lifetime of caffeinated perks at all the NFT funded café spaces in the future.
Season one of this NFT released 60 caffeine-loving collectibles that helped the owners to open the first NFT funded café in the world while offering amazing caffeine perks, roadmap, and project funds to the owners. Not just this, they also have the opportunity to get a first look at the season two characters before the NFT goes on public sale.
The primary aim of CryptoBaristas is to build a community of like-minded caffeine lovers who love art, innovation, and entrepreneurship. The future holds some exciting campaigns for the owners and followers of CryptoBaristas including graphic merchandise, PopArt characters, and coffee blends.
This makes this NFT more interesting to invest in as it'll evolve to a much bigger space with its seasonal launches. While season 1 is over with incredible response, season two is not far away for the people interested in this NFT. Stay tuned to buy the Crypto Barista this year and enjoy the wonderful perks of this network.
---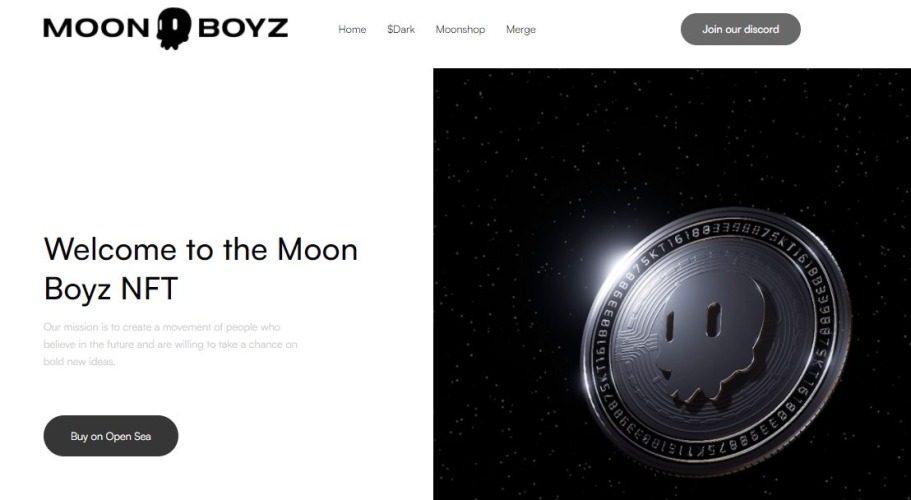 Finally, the ultimate best NFT on the list is Moon Boyz which offers a collection of 11,111 unique collectibles on the Ethereum blockchain. All the Moon Boyz characters are 3D designed with individual traits that do not resemble any other character.
This NFT comes with a complete membership of the Moon Boyz community along with some excellent utilities. Not just that you can get access to exclusive Moon Boys merchandise, private club access, and more. The NFTs are just a way to reach people with a passion to travel in space. Its newly minted collection offers a 3D printed Moonboy figurine that the owners can print at any time.
The true value of Moon Boyz lies in their utilities. They are creating hype among the users to help them visit space in real-time. The art, figurines, and all other fun events are a way to support the mission of reaching the moon by 2024.
Their motive is to build a thriving, forward-looking community that is active at all times. With such support from the members, Moon Boyz is creating a transformational space that bridges the gap between the physical world, metaverse, and outer space. If you resonate with the vision and mission of Moon Boyz then check out their platform and invest their amazing assets to make the future more exciting and rewarding.
Conclusion
Whether you are new to the idea of NFT or have been exposed to this concept earlier, this space is one of the most trending and profitable platforms of the future. These trends hold the potential to change the way we experience brands, digital content, the web world, music, and more. Typically the value of NFT depends on the demand. While they are safe to buy, one should do thorough research before buying NFTs. Whether you are a creator, gamer, collector or just an avid investor, NFTs are an excellent source for you.
Looking at the current momentum, we can assure you that NFTs are here to stay for a long time. Therefore, they are an excellent investment option for long-term profits. What matters the most is the NFT you choose for investment. If you are looking to buy the best NFTs, then go through the above list. All the NFTs listed are trusted and well-reputed. Buy the best NFT and enjoy its benefits in the future.