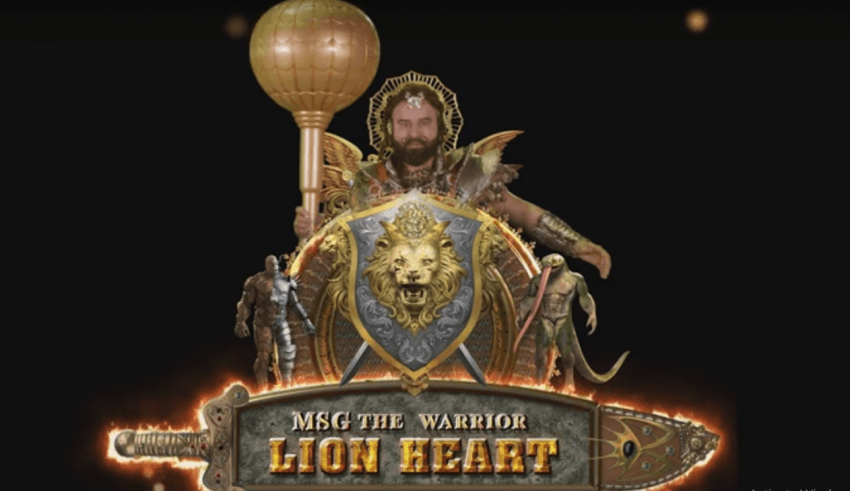 After giving the fans two super hit block busters, Saint Gurmeet Ram Rahim Singh Ji Insaan is all set to complete the final chapter of his trilogy with the much awaited MSG 3: The Warrior.
The Saint delivers powerful humanitarian and harmonious messages through the glitz and glamour of his films and the fans can expect the same from the third chapter as well.
Regardless of whether the Bollywood accepts it or not, MSG has become a beloved franchise among the masses and has garnered a cult following. It has been proved by the fact that MSG 2 has earned more than 500 crore till date and is still running in selected theatres even after almost a year of its initial release in September 2015.
Related: MSG Products Complete List with Price
So, are you EXCITED for the first look of MSG 3: Lion Heart?
Wondering what powerful social message will it deliver this time?
Have a look at the first poster, tweeted by Saint MSG himself, and find out.
Get Set & Go!! And the journey begins!! Here's unveiling motion poster! #FilmLionHeartComingSoon.
Link: https://t.co/BZ1z96hYoB

— Dr.GURMEET RAM RAHIM (@Gurmeetramrahim) August 8, 2016
The fans of Saint Gurmeet Ram Rahim Singh Ji Insaan are excited as ever about his upcoming potential blockbuster and in all regards, the film is expected to surpass all the past movies combined in terms of love, respect and fan following.
Upcoming: MSG's 5th Movie – Online Gurukul: This is what you need to know
More About MSG Lion Heart
Story by: Gurmeet Ram Rahim Singh Ji Insan

Written by: Gurmeet Ram Rahim Singh Ji Insan
Production Company: Hakikat Entertainment Pvt. Ltd
Distributed by: Hakikat Entertainment Pvt. Ltd.
Stay tuned for the teaser, trailer &  release date.
We'll keep you posted about all the recent developments here.
Comment below, what you think about this Amazing Motion Poster