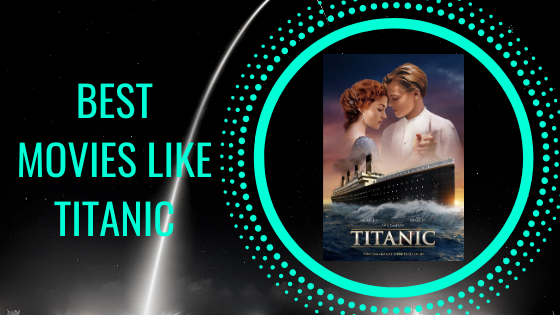 We are all intricately obsessed, fascinated and weak when it comes to the concept of love. After all, it is the only thing that makes life worth living. And yet, romance can be a tricky thing.
Whether it is real or reel life, some love stories have the sweetest endings while others can only be described as tragic. We may have little control over our love affairs in practical life but at least we get to live vicariously through the best romance movies Hollywood has offered us. These are the top movies similar to Titanic.
The movie Titanic is a timeless classic. We probably have watched the Titanic sink into the depths of the Atlantic, as its treacherous icy-cold waves engulf the ship whole, a gazillion times.
And yet we find the movie as epic and evergreen as we did the very first time around. After all, which one of us can resist the scintillating story of two young star-crossed lovers who are busy falling in love oblivious to the misfortune that is to befall them on the famed and ill-fated ship of Titanic?
It's impossible not to be smitten by the young dashing Leo DiCaprio and a florid Kate Winslet and their indelible tale of love and longing. For fans of the Titanic, who are on a hunt for some equally unforgettable love stories, here are 10 romance films that you are almost certain to fall in love with.
Here is the list of  Best Movies like Titanic for the Romance Lovers:
The Notebook: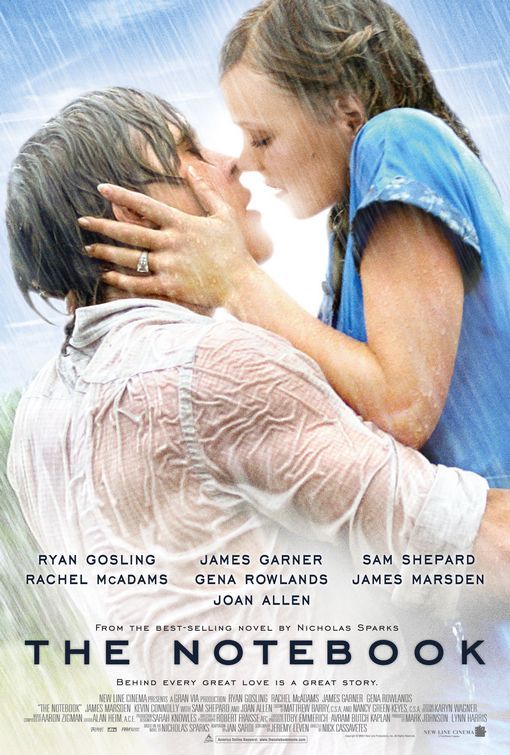 Based on a Nicholas Sparks novel, The Notebook follows the story of an exciting and sloppy summer romance of a country boy, Noah (Ryan Gosling) and a wealthy upper-class lady aged merely 17, Allie (Racheal McAdams).
What was only meant to be a summer fling soon turns out to be something much more serious than the two could fathom. They do get separated by the hands of fate only to be reunited later into their adult years but not without their fair share of troubles and heartbreaks.
But is it already too late for them? The Notebook has all the ingredients to make a good love story: the perfect setting for blossoming young romance in the form of a hushed little town with placid lakes, twinkling night skies, summer carnivals and the telltale aroma of romance, a gripping storyline, a mesmerizing soundtrack, love scenes to make you swoon and two very messy lovers.
Rediscover love with this movie and look back on your years of teen romance as you take boat rides, go on drives, and see Noah and Allie argue and love one another like it's the end of the world.
Available on Netflix | Amazon Prime
---
A Walk to Remember: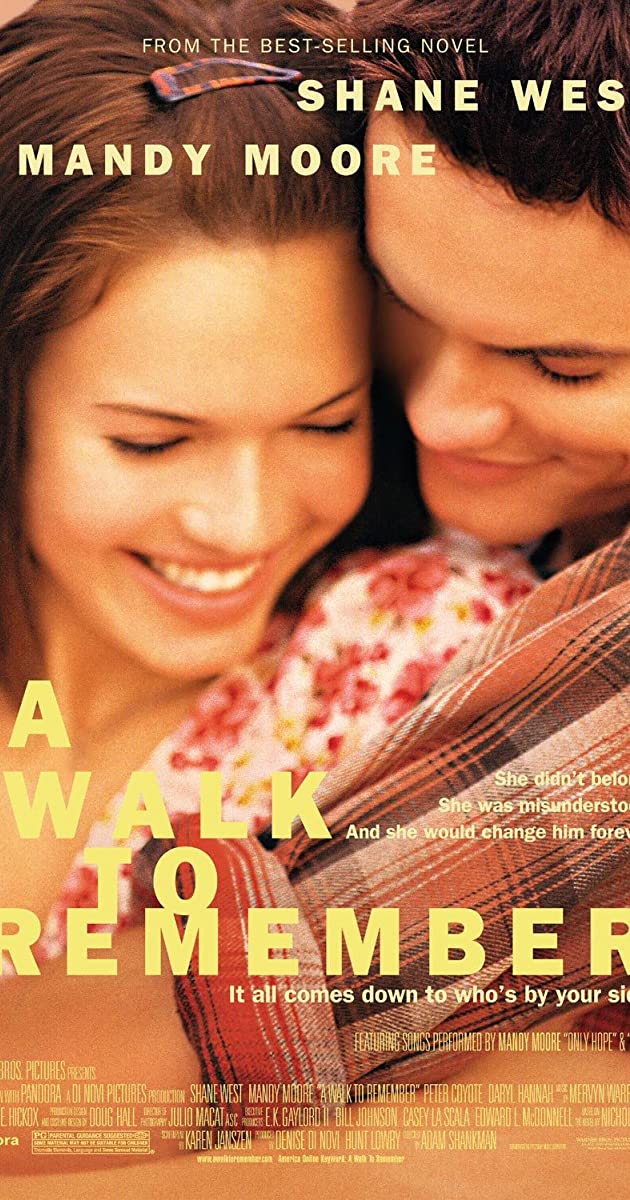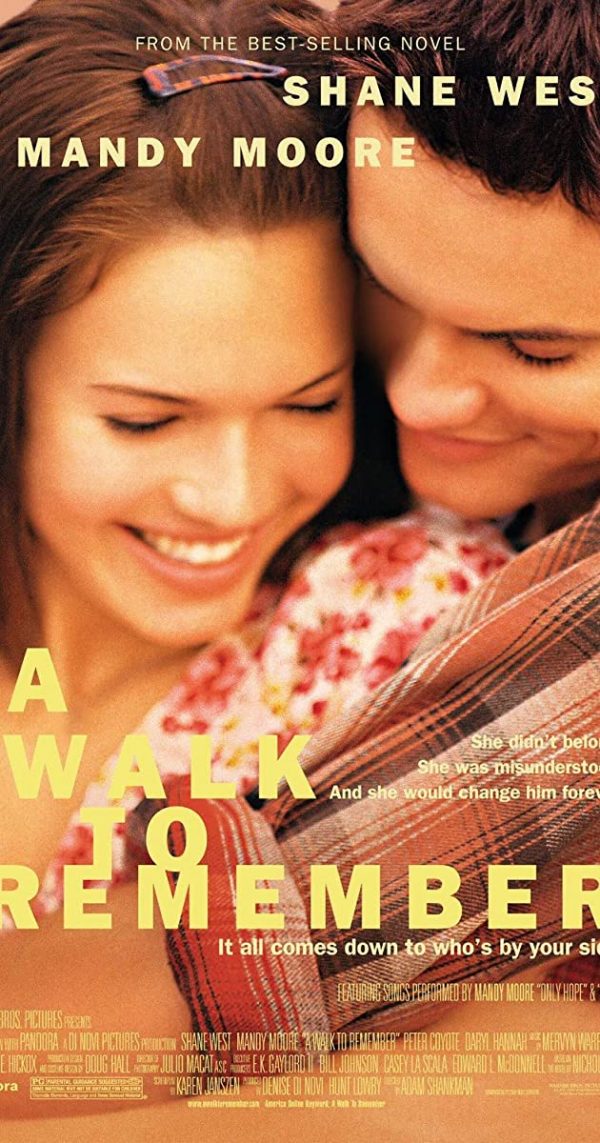 Another one based on a Nicholas Sparks novel, The Movie A Walk to Remember is the story of Landon, a popular, charming and rudderless high-school kid who gets assigned to community service after stirring up trouble.
As part of his punishment, he also finds himself playing a role in the spring play of his school where he meets, spends time with and ultimately falls hopelessly in love with the bashful, reserved and usually ignored reverend's daughter, Jamie. But what Landon doesn't know is that Jamie has a secret that could rip their budding romance from the grassroots.
Although the trope of popular-bad-boy-falls-for-nerd-girl has been explored many times in Hollywood, no one does it with quite so much elegance as A Walk to Remember.
The movie is a perfect depiction of the passionate power of love. I am not one for spoilers, but it is advisable to keep a box of tissues handy for this one.
Available on Netflix
---
Me Before You: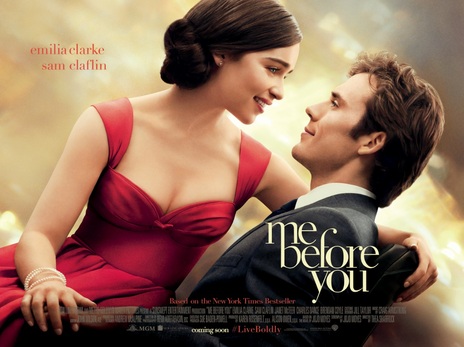 2016 saw non-book lovers from every part of the world pouring over the "Me Before You" novel by Jojo Moyes. Such was its popularity that it was almost a given the movie would make it to the big screen and so it did and oh what a lovely adaptation it was.
Louisa Clark (Emilia Clarke) a free-spirited and animated lady soon finds herself riddled with unemployment problems when the recession hits her town.
To support her family she takes up the job of a caretaker of a recently-paralyzed man, Will Traynor (Sam Clafflin). Although they get off the wrong note, they soon find themselves enraptured with one another.
If you are looking for a light-hearted romance this isn't for you but if you're not afraid to broaden your horizons and explore more unconventional and deeper themes, Me Before You will be the perfect match for you. And despite being a movie that explores themes of loss, grief and pain, the movie ultimately is an inspirational one.
Available on Netflix | Amazon Prime
---
The Great Gatsby: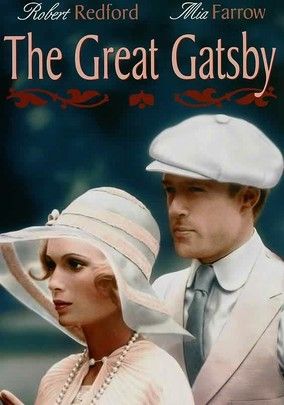 Based on F. Scott Fitzgerald's most acclaimed novel of the same name, The Great Gatsby is played out to us through the eyes of a Nick Caraway (Tobey McGuire), a World War I veteran who post-war leads a mundane life as a stock trader in NYC.
A chance encounter with Jay Gatsby (Leo DiCaprio), a flamboyant self-made billionaire turns Nick's life upside down as he finds himself increasingly attracted to Gatsby's enigmatic character and elusive backstory.
The Great Gatsby is not your ordinary romance film despite being tagged as one and you get to see very little romance on-screen. And yet you perceive and experience love's passionate presence throughout the film. The movie is over-the-top grand, ridiculously gorgeous and painted in rich vibrant colours of milk and honey but at its heart, it is a deep dive into the complex human nature, the toils encountered in pursuit of higher love and the unprecedented events in life that shape us into being.
The film was always fated to be a good one owing to its absorbing narrative and glittery cast and yet it manages to astound everyone all the same. This is a cinematic experience you cannot miss out on.
Available on Netflix
---
Pride & Prejudice (2005):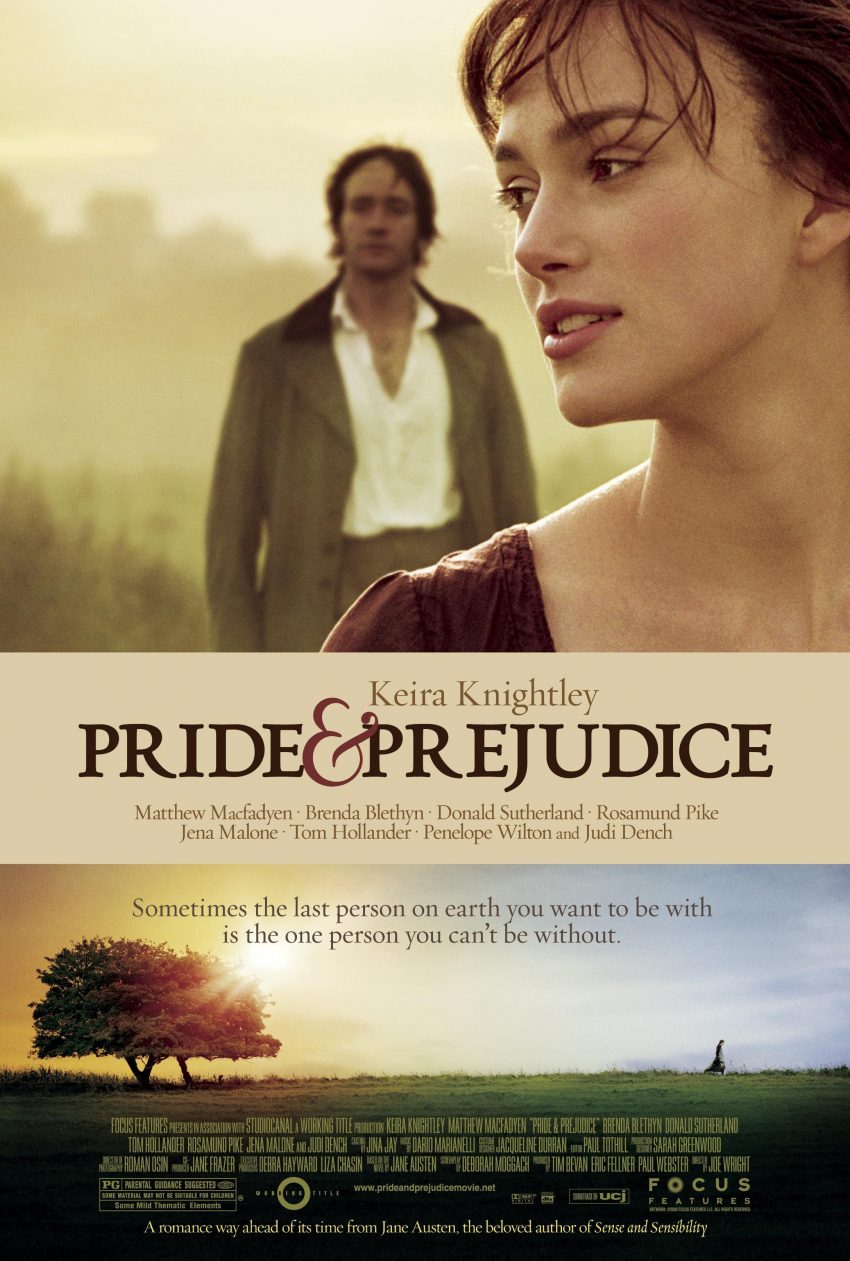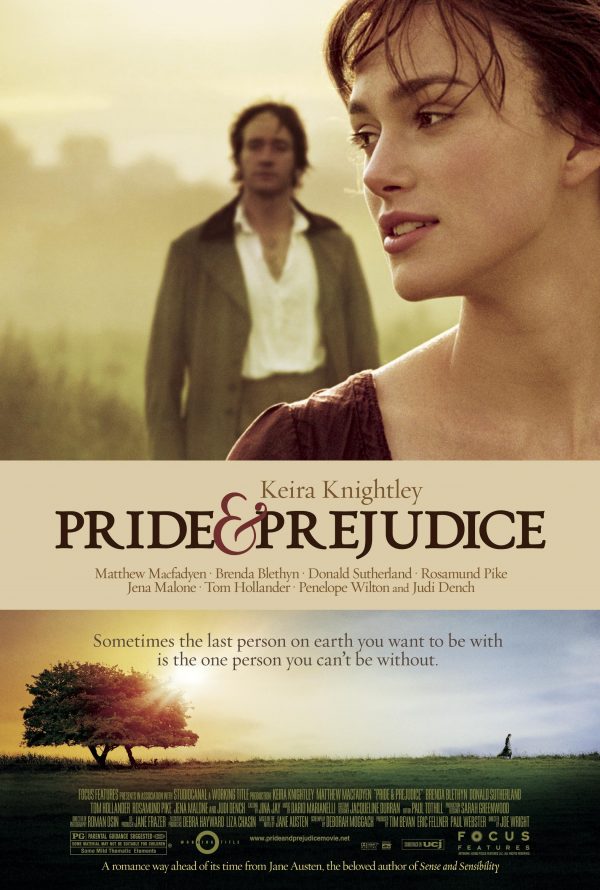 A select few stories have aged as well as Jane Austen's 1815 novel, Pride & Prejudice. The popular story has been remade many times but nothing did the story justice like the 2005 adaption. Pride & Prejudice follows the story of Elizabeth Bennet (Keira Knightley), a quick-witted, headstrong girl who spends her days reading and wandering in fields and tirelessly play-fighting with her four sisters.
Her mother's one aim in life is to see her daughters advantageously married so when a handsome, rich young bachelor named Darcy Fitzgerald (Matthew MacFadyen) walks into their town, her mother can barely hold her excitement in. And although "Lizzy" has never been one to indulge in dreams of everlasting romance, her encounter with Mr Darcy sends her reeling all the same.
If you adore love stories, I promise you, you will keep coming back to this movie every time you are searching for a little romance in your life. With stunning cinematography, phenomenal background score, the perfect portrayal and embodiment of the literature characters by the lead actors and the memorable confessions of love; this movie is a masterpiece waiting to happen to you.
Available on Netflix
---
Pretty Woman: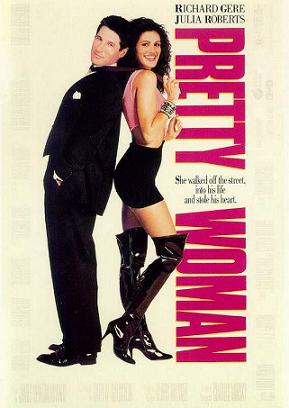 The pioneer of Hollywood rom-com, Pretty Woman is one of those movies that makes you feel all giggly, girly and hopeful for an everlasting romantic fairytale of yours. Edward Lewis (Richard Gere), a charming entrepreneur finds himself lost in the big city and proceeds to hire a prostitute Vivian Ward (Julia Roberts) for directions and some much-needed company in his luxurious hotel's penthouse.
Enamoured by Vivian's smart-mouth, spunky personality and attractive demeanour, Edward further hires her to accompany him on a few social events. Trouble ensues when their growing closeness invariably takes the form of love.
Pretty Woman is the perfect movie to watch on a girl's night as you fawn over the handsome, rich Edward & Vivian's gorgeous wardrobe as you dream of your own prince charming who will whisk you away on romantic escapades.
Available on Netflix 
---
Call Me by Your Name: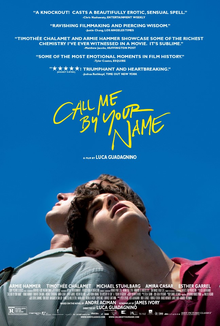 Movie magic is a thing and you're about to experience it in the beautiful, sensuous story of Call me by your name.
Elio Perlman (Timothée Chalamet) is used to spending his summers, reading acclaimed works of literature, transcribing and jamming to music and idling his time away sometimes with his friends but mostly in his lonesome.
And he believes the 1983 summer will be no different till he meets Oliver, a handsome erudite student who's interning for Elio's father and has taken up residence for the summer at Elio's 17th-century villa.
Elio finds himself enraptured by Oliver from the very get-go and before long he spills his heart to the man of his affection, to his delight, Oliver reciprocates the sentiments. Embark on this journey with Elio and Oliver;
take dips in the crisp, cool ponds after long summer days, dance with them to soulful summer beats, enjoy cold beverages in Italy's vintage cafes and find yourself hopelessly and helplessly falling in love with the concept of love, all over again.
Available on Netflix 
---
Eternal Sunshine of the Spotless Mind: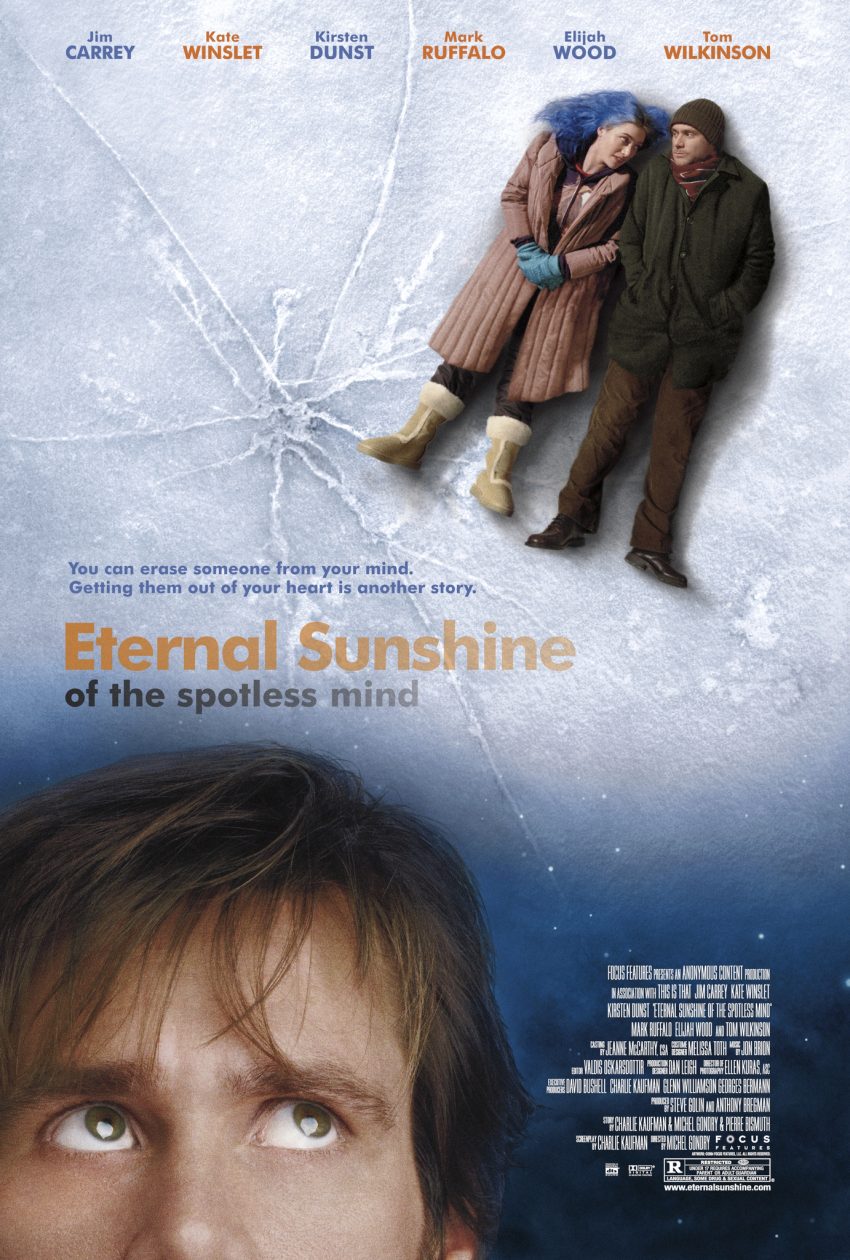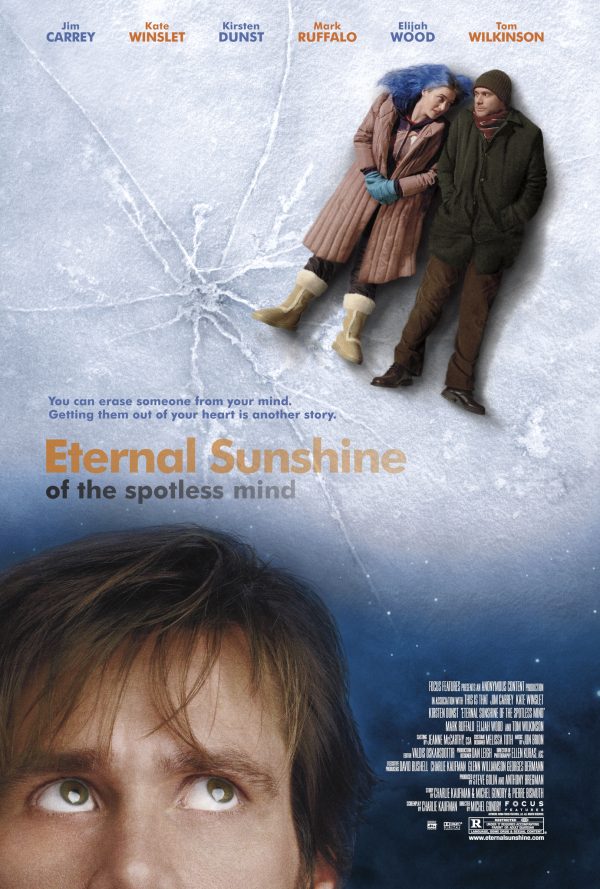 A romance movie that is also sci-fi? Sounds strange but intriguing nevertheless. Oh but Eternal Sunshine of the Spotless Mind is all that and so much more.
This unapologetically imaginative story follows the relationship of two quirky individuals – Joel (Jim Carrey) and Clementine (Kate Winslet) as they meet on a train and instantly attracted to each other decide to explore their relationship.
However, they remain completely unaware of that fact that they were in love and had a passionate affair previously but chose to clinically erase memories of each other owing to a messy break-up.
It goes without saying that the movie is one of a kind and insanely creative. It is unpredictable and takes you on a wild goose chase as you try to understand love, life and fate. If you want a unique take on love then this is a must-watch.
Available on Netflix | Amazon Prime
---
Romeo + Juliet: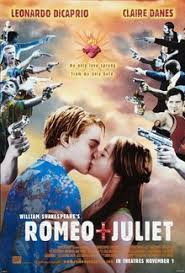 The timeless love story and most celebrated work of William Shakespeare, Romeo and Juliet will surely never be lost to time. When we think of unconditional, unparalleled love we think of Romeo and Juliet, and in a way they define the very concept of love. Many have tried to bring the magic of Romeo and Juliet's ill-fated love story to the big screen but most have failed. Romeo + Juliet comes closest to breathing life into the young couple's tragic tale of love and loss.
Two of Verona's most prominent and well-established families, the Capulets and the Montagues have been locked in a vicious rivalry since time immemorial.
And yet love finds and blossoms in the hearts of their children, Romeo (Leo DiCaprio) and Juliet (Claire Danes), threatening to provoke the age-old rivalry into something much more dangerous and lethal.
The movie does gives the story somewhat of a modern twist and yet manages to stay true to its roots and has you transfixed from the very beginning.
It takes you along such a magical journey that despite being well-versed in the true outcome of their love, it has you fervently hoping and wishing for a different and happier ending. Also, can anyone really resist a young Leo in the role of Romeo? Yeah, didn't think so.
---
Casablanca: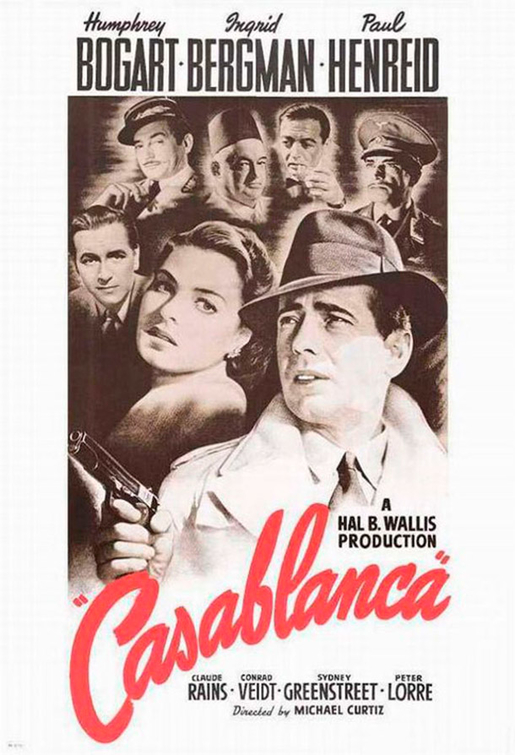 Academy Award-winning, Casablanca is one of the most famous Hollywood movies of all time. The movie is packed to the brim with suspense, thrill, action, drama & harmonious melodies and is tied together by the bittersweet emotion of lost love.
Set in the time of World War II, Rick Blaine (Humphrey Boggart) is a dashing nightclub owner in the luxe Casablanca. Rick's nights of music, friends and drinks quickly turn topsy-turvy as his former lover, the love of his life, Ilsa (Ingrid Bergman) walks into his gin joint one fated night.
Rick soon finds himself stuck in quicksand as his and Ilsa's feelings for each other resurface as he is trying to help Ilsa and her husband escape the clutches of war. Leap years of its time, Casablanca is a daring movie that attempts to explore two estranged lovers trapped in a cruel world of war and politics.
This heart-touching movie is still very relevant 80 years later and widely loved by cinephiles and romance lovers across the globe. And while the movie is magic in its own accord, the dialogues of the movie make it what it is. So, here's looking at you, kid.
---
Conclusion:
Love is strange, bizarre, hopeful, tragic and so much more. Whether you do or do not have someone special in your life, these love stories will be worth your time.
So, pick your movie, get in your pyjamas, fix a bowl of popcorn, keep your tissue box nearby and find yourself lost in epic tales of romance.