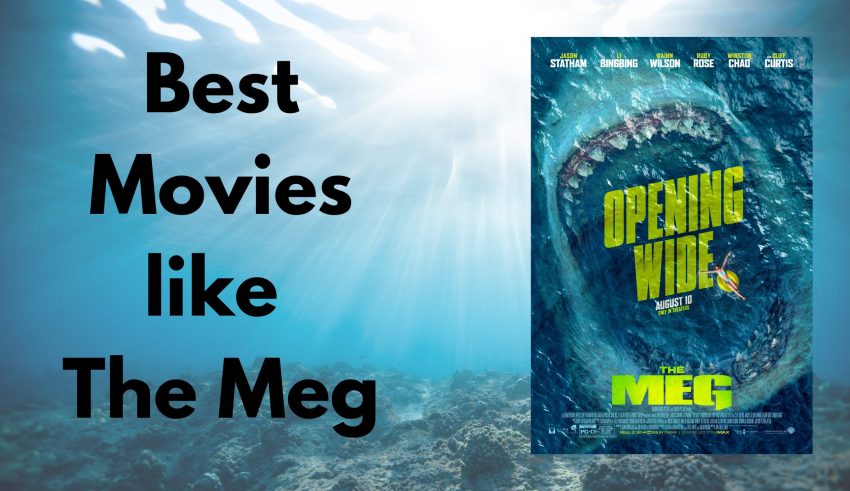 We cinephiles have the most vivid imaginative powers – you've got to give us that. So when movies like The Meg come our way we gobble it up. More often than not these "survival" movies are never about the plot but more about the palpable sense of danger.
The Meg is the kind of movie that has the power to pull you into the movie, trap you, make you face your worst fears, and take you on a hunt against the most formidable predators imaginable.
You sweat, you curse profusely, you strategize, and more than anything else you're scared out of your wits for the entirety of the movie. Only a select few movies can involve you in it as The Meg does. Here are some of our top picks that will offer the same level of thrill and danger quite similar to The Meg.
Here are the Best Movies like The Meg:
The Shallows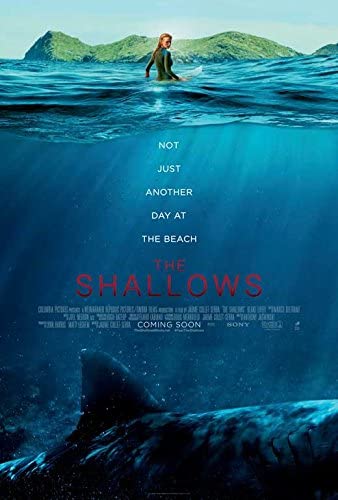 After the recent loss of her mother, Nancy (Blake Lively) takes refuge in a secluded beach town and surfs in its cool blue waters to calm her soul. Her recreation is cut short when she is attacked by a great white shark hungry for fodder. Although only a mere 200 meters away from the shore, it will take all of Nancy's resilience, resourcefulness, and forbearance to ensure her survival.
There isn't much of a story when it comes to shark attack movies – you do or you die. But directors like Jaume Collet-Serra know how to spin a tale out of even the most obvious B-movies and above all has the capability to keep you entertained throughout.
Blake Lively portrays her character wonderfully with a degree of the fierceness and will power that you would only expect from a potential shark attack survivor. But despite all her brilliance, it's the stunning visuals, excellent cinematography and taut screenplay that keeps us glued to the movie.
---
Jaws (1975)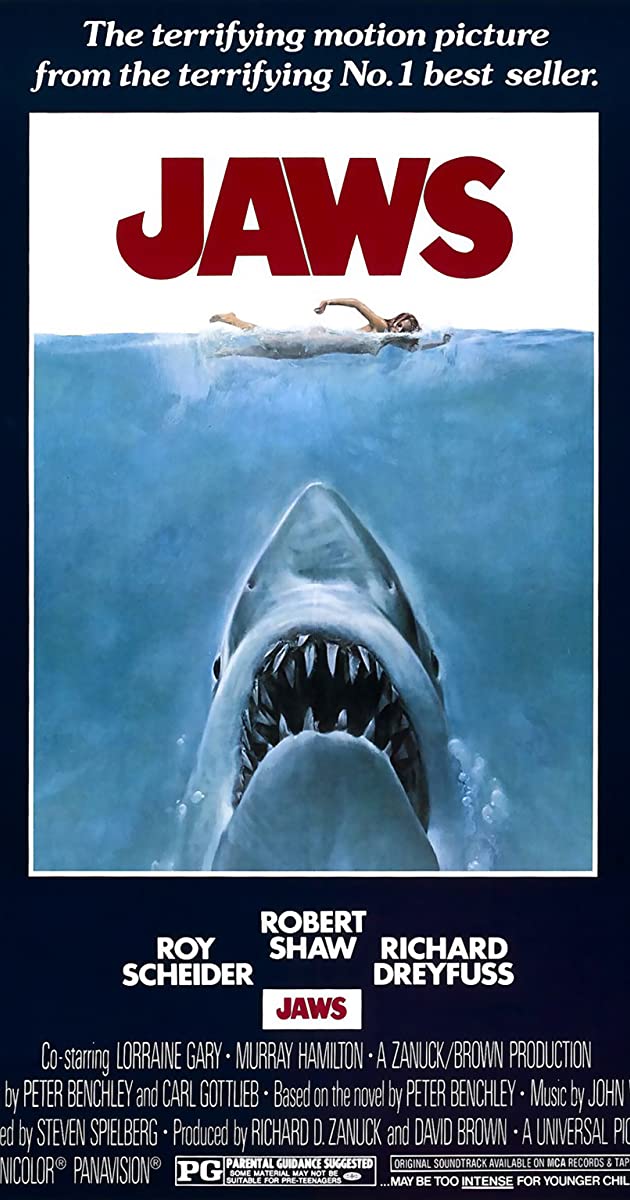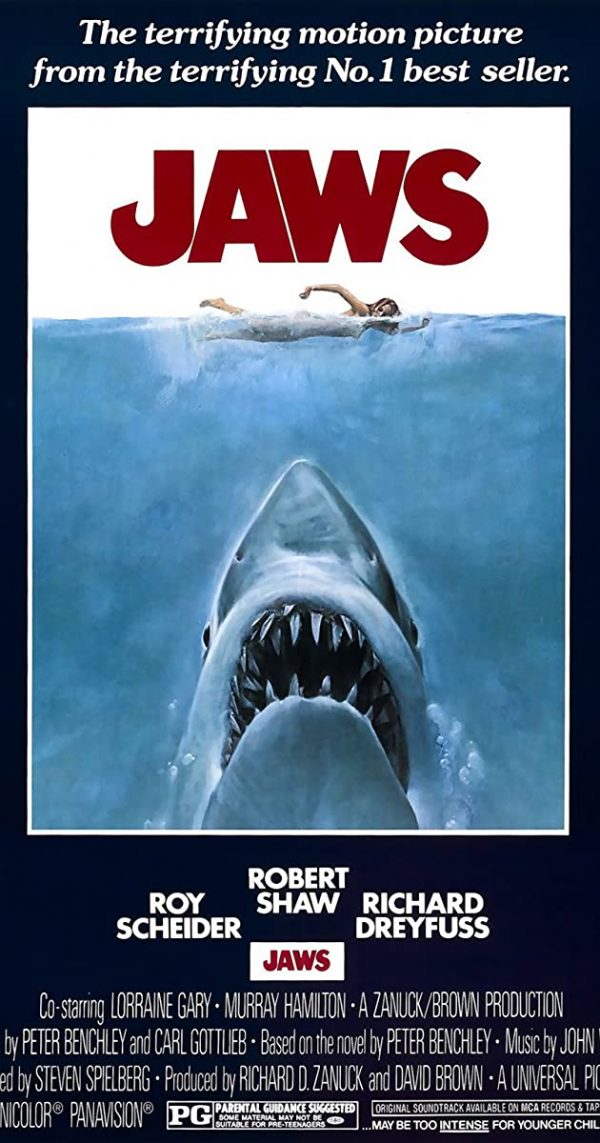 Amity Island is a dream for its inhabitants – swimming in the ocean's turquoise placid waters on a hot summer day offers a thrill like no other. But when in an unfortunate turn of events bodies of shark victims start washing up on the shore, a sheriff, a marine biologist and a fisherman bands together to hunt and kill off the killer shark once and for all.
The OG summer blockbuster and shark attack movie, Jaws is the benchmark of survival movies and every movie henceforth has just been attempts to live up to its genius.
This was the movie that put Steven Spielberg on the map, his artful direction, skillful blend of horror and comedy, and love for character-driven taut plotlines is what made Jaws the enigma that it is today. There can be no movie lover who hasn't heard of Jaws and no audience that did not enjoy every minute of the movie. And to believe it was made in 1975!
---
Venom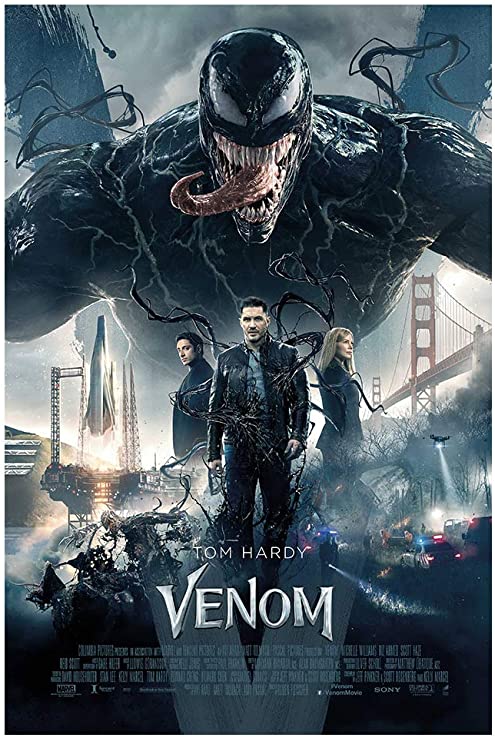 After a career ruining interview with conglomerate Life Foundation investigative reporter Eddie Brock's life is in shambles. His vow to take down Carlton, the CEO of Life Foundation unwittingly leads him down a spiral web of misadventures that result in him merging with an alien symbiote causing him to become the parasite antihero, Venom.
If you are familiar with Marvel movies, you would know their cinematic works are one of a kind. Marvel never makes a wrong move and Venom is another feather to their victory cap, no matter what the critics suggest.
While it may not be Marvel's best work, it's disappointing in no regard. The star of the movie is the enigmatic symbiote Venom and Tom Hardy does an excellent job in shedding light on all the nuances of the character. Our only complaint? We wish the movie was a shade darker!
---
Underwater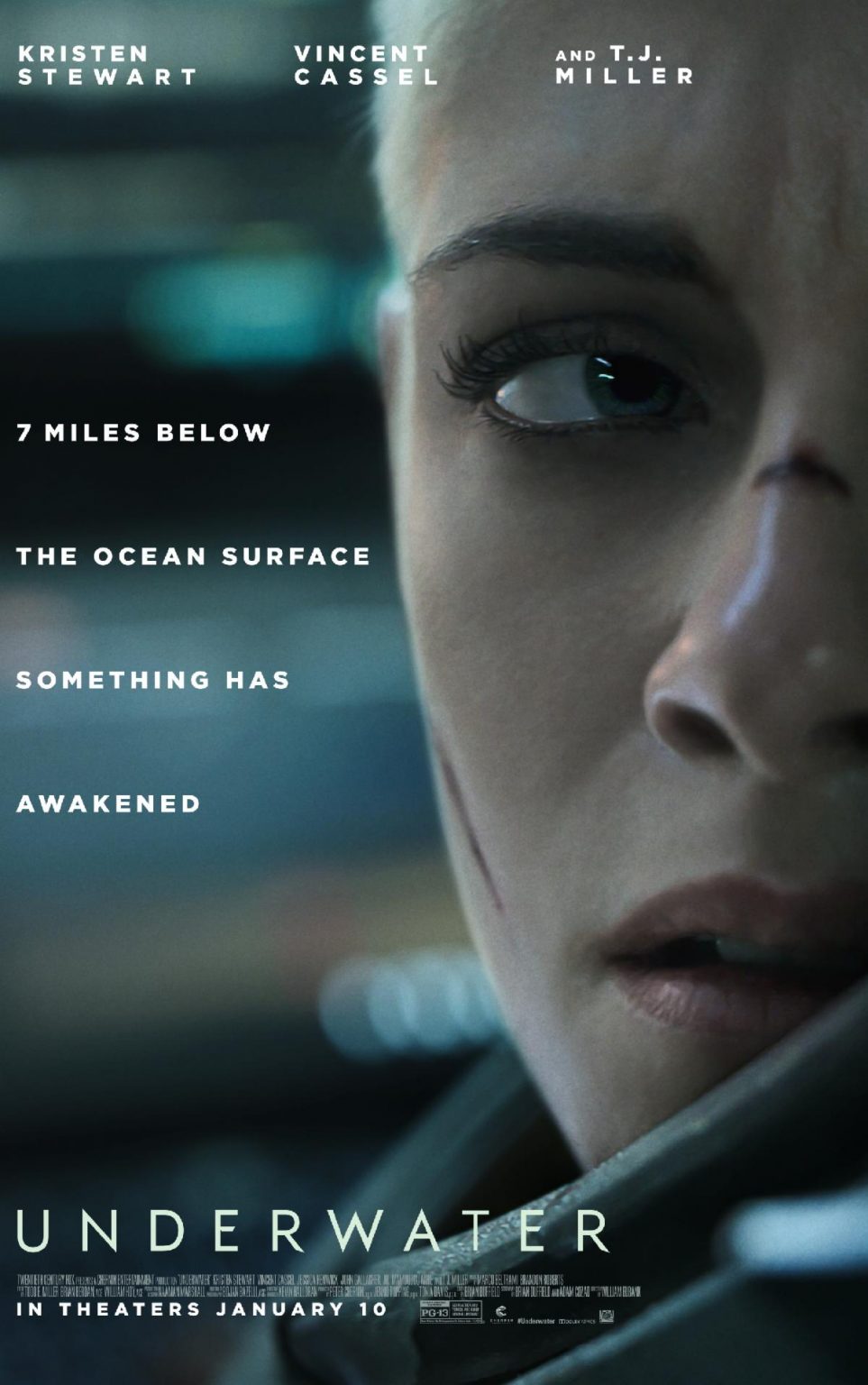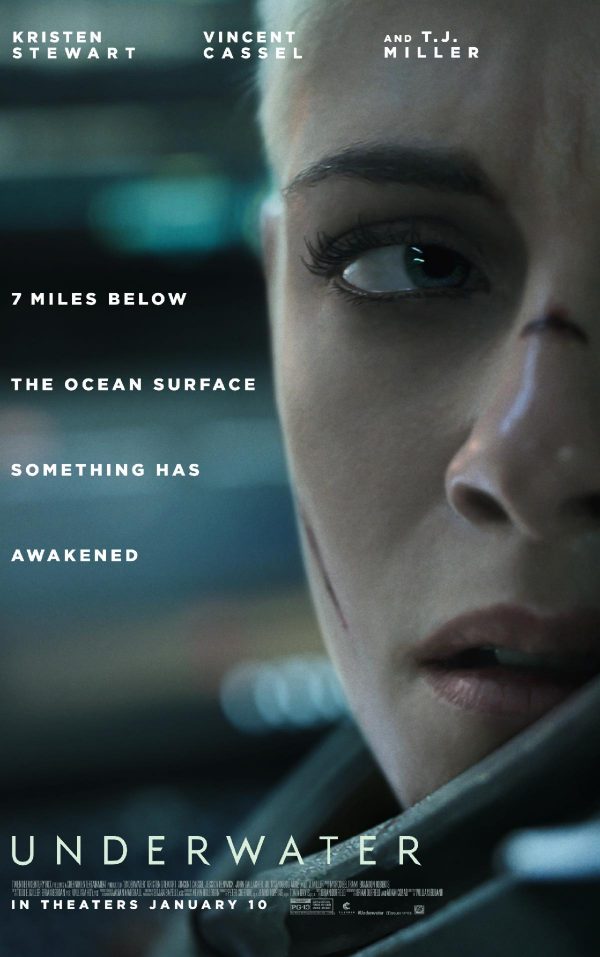 A drilling station at the bottom of the Marianna Trench is hit by a massive earthquake that has all but demolished the location. With no option but to travel to another station via the seafloor, a scientific crew must tread through the deep dark ocean under high-pressure water, dueling with strange and monstrous sea creatures while surviving on their quickly depleting oxygen.
Before you get into the movie, you should know it isn't anything original. It's all very been there-seen and yet the movie holds its own. This 95-minute movie has just the perfect pacing, great special effects, and a haunting background score to keep you enamored.
Kristen Stewart is a delight to watch in all her intensity and the characters are quirky enough to keep you rooting for them. Underwater manages to lure you in without even knowing and lets you take part in the high-stakes survival quest.
---
47 Meters Down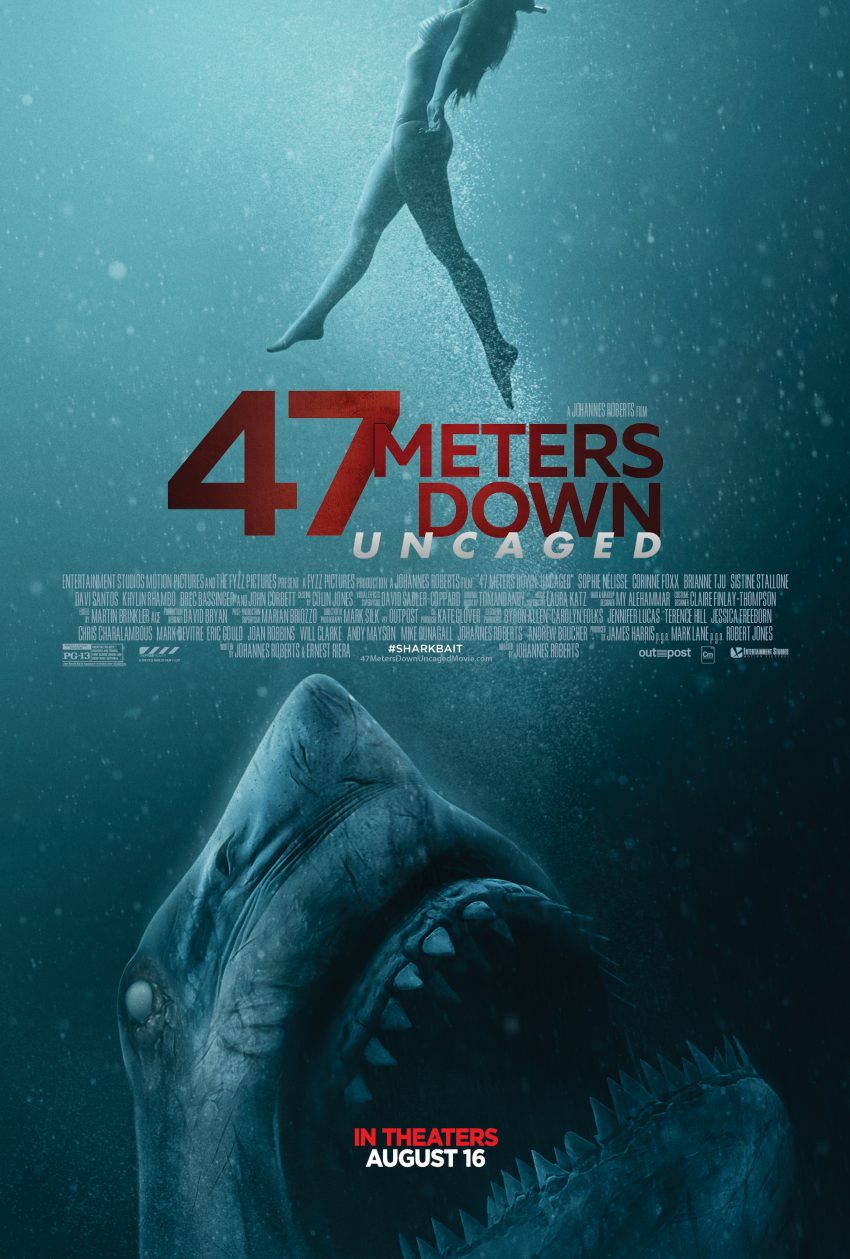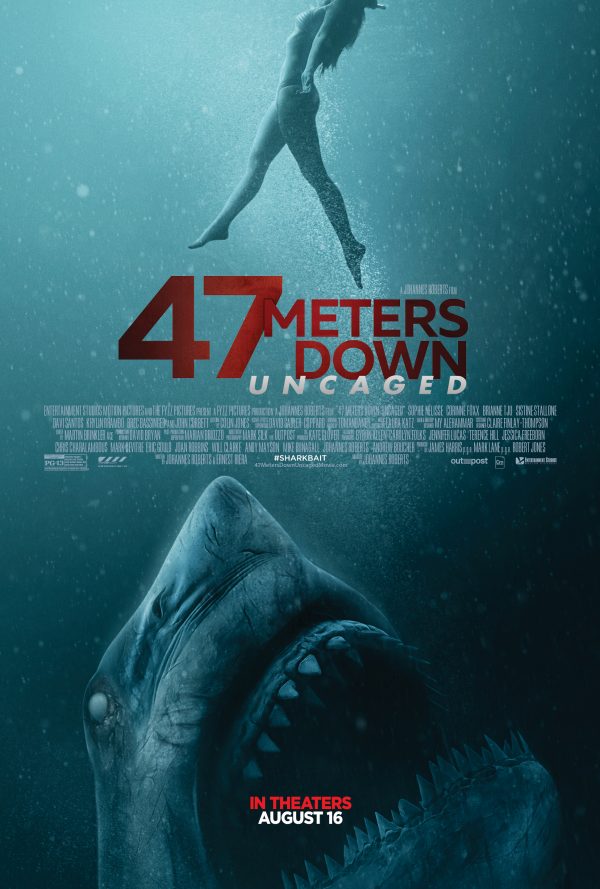 Looking for adventure two sisters Kate (Claire Holt) and Lisa (Mandy Moore) dive deep into the ocean waters in an underwater diving cage. At 47 Meters down they find themselves swarmed by creatures on the hunt, with rapidly depleting oxygen, they are soon caught in a struggle for survival.
Quite a similar movie to The Meg, 47 Meters down shines through thanks to its authenticity. The movie not for once shows super-intelligent sharks that are almost impossible to hoodwink in fact the sharks are realistic and go about their business as ordinary sharks would. And while all shark attacks movies are more of the same, this one is uniquely fresh and original. A must-watch for any The Meg lover.
---
Skyscraper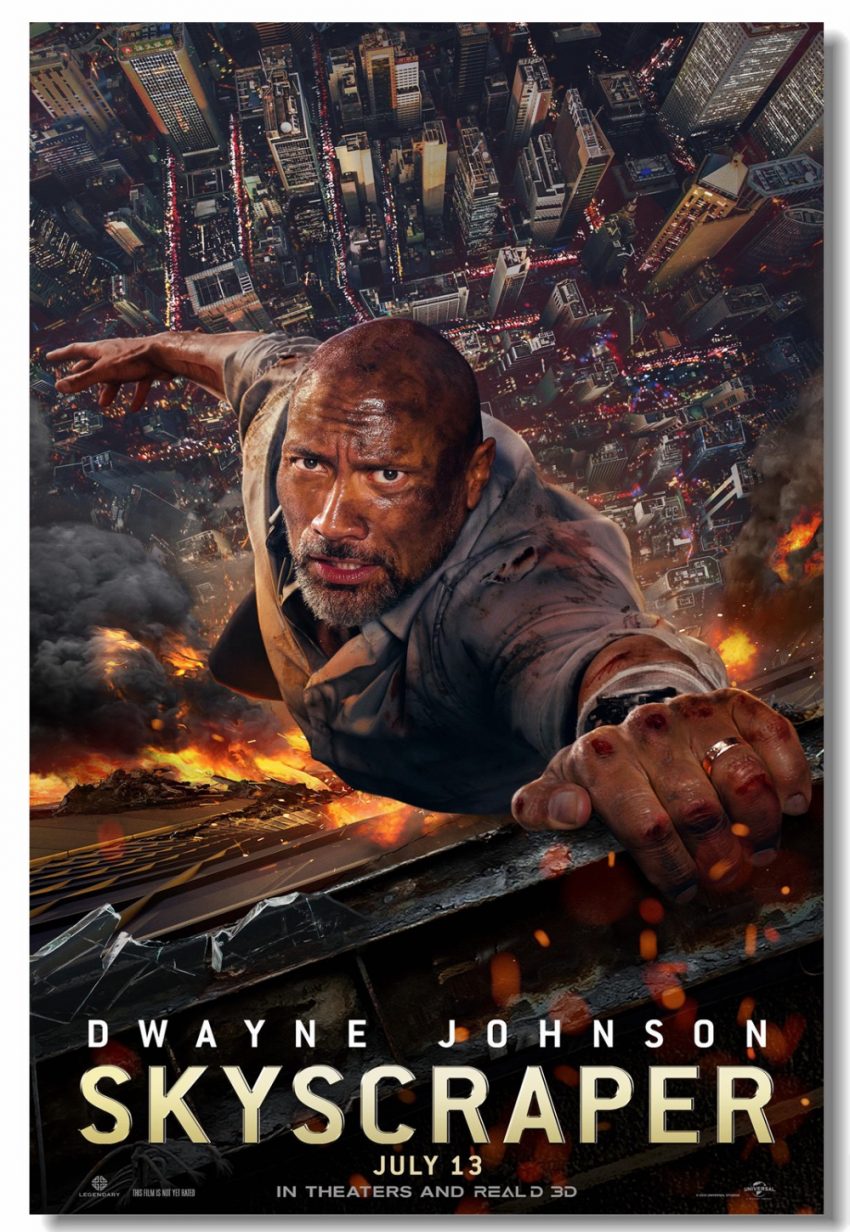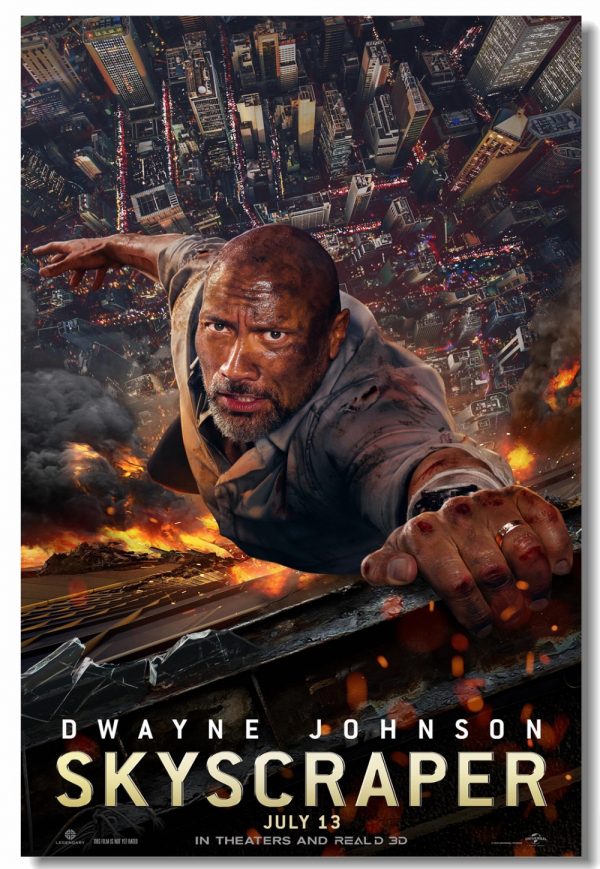 Respected U.S. war veteran and FBI Hostage Rescue Team leader Will Sawyer (Dwayne Johnson) has found a job of ensuring the security of the world's most busy skyscrapers.
When in an assignment in Hong Kong, he finds himself in the middle of a conspiracy and framed for the raging fire of his skyscraper. Now not only must he clear his name but also save his family and civilians stuck in the ablaze edifice.
Skyscraper is the sort of movie you watch when you want to escape the monotonous churn of your routine life. Exhilarating, enjoyable, and thoroughly entertaining the movie delivers exactly what it promises to Lots of action. Much like The Meg, Skyscraper too focuses on a seemingly disastrous and macabre incident and takes you along a quest that seems almost hopeless up until the very denouement. This badass non-stop action movie can be best enjoyed when you crack open a few cold ones.
---
Jurassic Park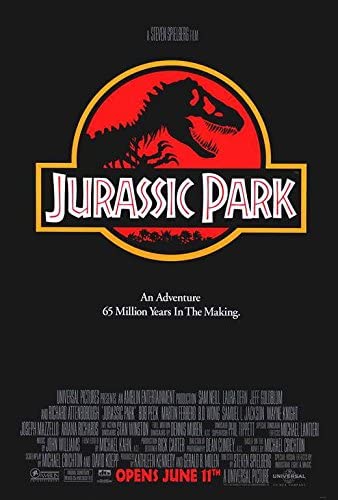 Mathematician Ian Malcolm (Jeff Goldblum) and paleontologists Alan Grant (Sam Neill) and Ellie Sattler (Laura Dern) are the lucky few who have been chosen to the mysterious island theme park of dinosaurs recreated from prehistoric DNA. Things take a sinister turn for the crew when the deadly predators escape their confinement zone on the lookout for blood.
Steven Spielberg's 1993 magnum opus Jurassic Park is arguably the most renowned movie of all time. And no matter how hard Hollywood tries, there simply can be no movie that dethrones this movie. Needless to say, the movie was first of its kind and was executed to brilliance with Spielberg's master art direction and rich story-telling.
You have probably seen the movie, to be honest, who hasn't? But most of us have enjoyed this masterpiece when we were mere toddlers and the concept of dinosaurs scared the bejesus out of us.
What we forget is that Jurassic Park is so much more than we remember. Exquisite camerawork, spellbinding CGI effects, and genuine terrific acting aside the movie have a nail-biting plotline that is often ignored. So, sit down to watch this classic once again and relive your childhood days obsessing and dream over these deadly albeit majestic creatures we have grown to love so much.
---
Jumanji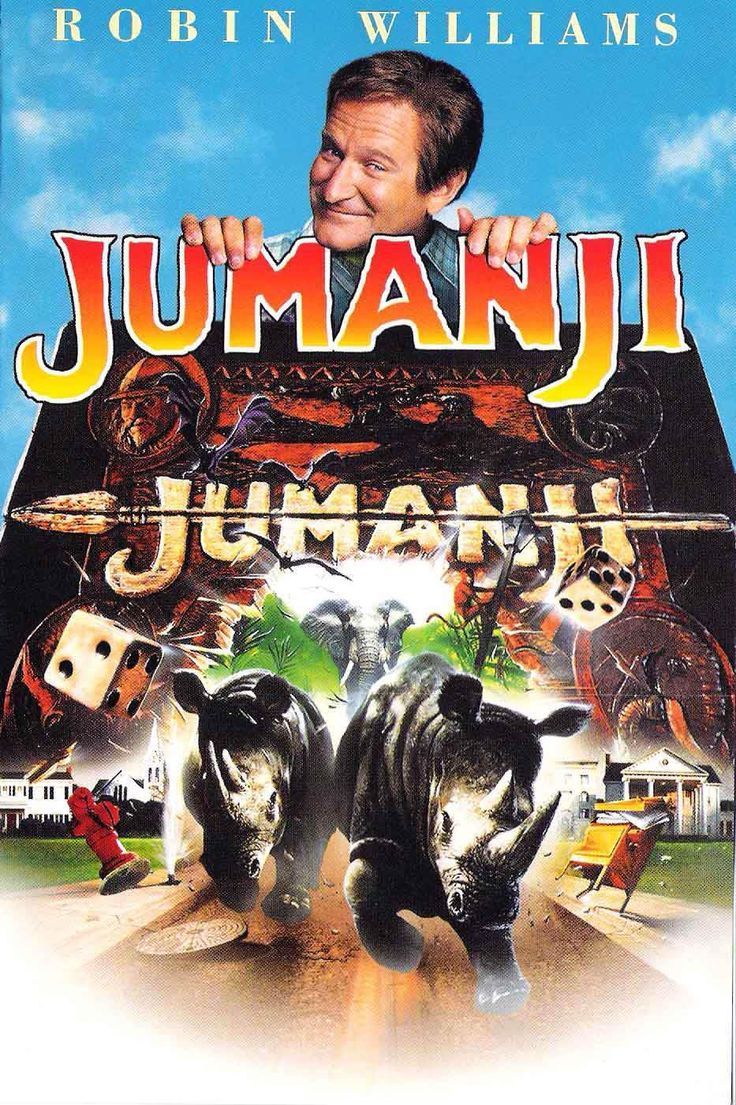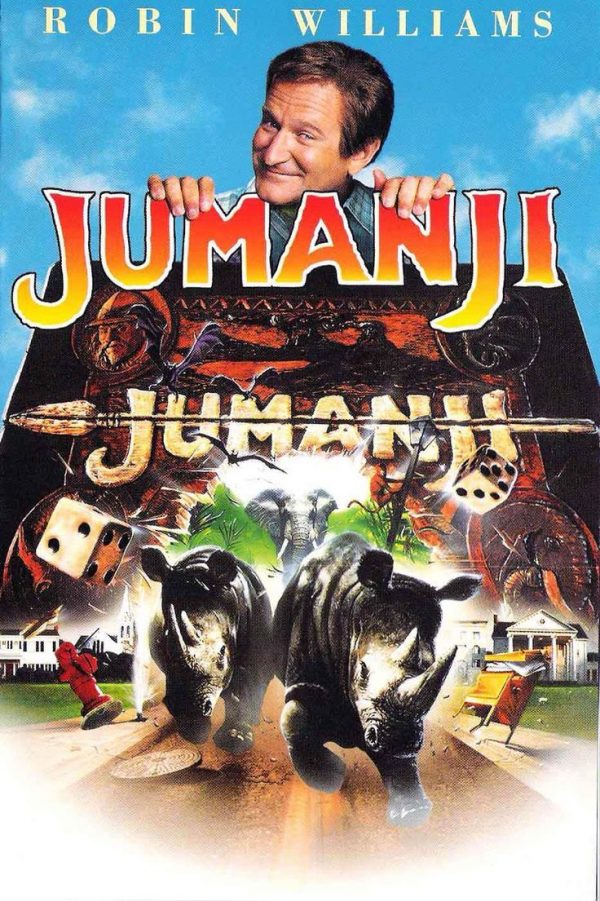 Two unsuspecting kids chance upon a mysterious game board playing which opens up magical realms and host of dangers. With the town caught in a frenzy by supernatural occurrences and the kids themselves compromised, they must form unlikely alliances to put a stop to dangerous chain of events they have started.
Another Steven Spielberg classic (we promise this is the last one), Jumanji is a timeless adventure tale with enough twists and turns to keep you even from blinking (literally) lest you miss something. Intelligent, funny, scary, engrossing – Jumanji is all of that and more. If you are looking for a family night movie – this is it.
If you are looking for a breathless adventure – Jumanji it is. And if you're looking to leave your mundane world behind just for a little while – there's no alternative to Jumanji. And if and when you find yourself swimming with nostalgia begging for more of this ill-fated game, take refuge in Jumanji: Welcome to the Jungle and Jumanji: Next Level. For a change, Hollywood actually succeeded in making some great sequels to a genius movie.
---
Bird Box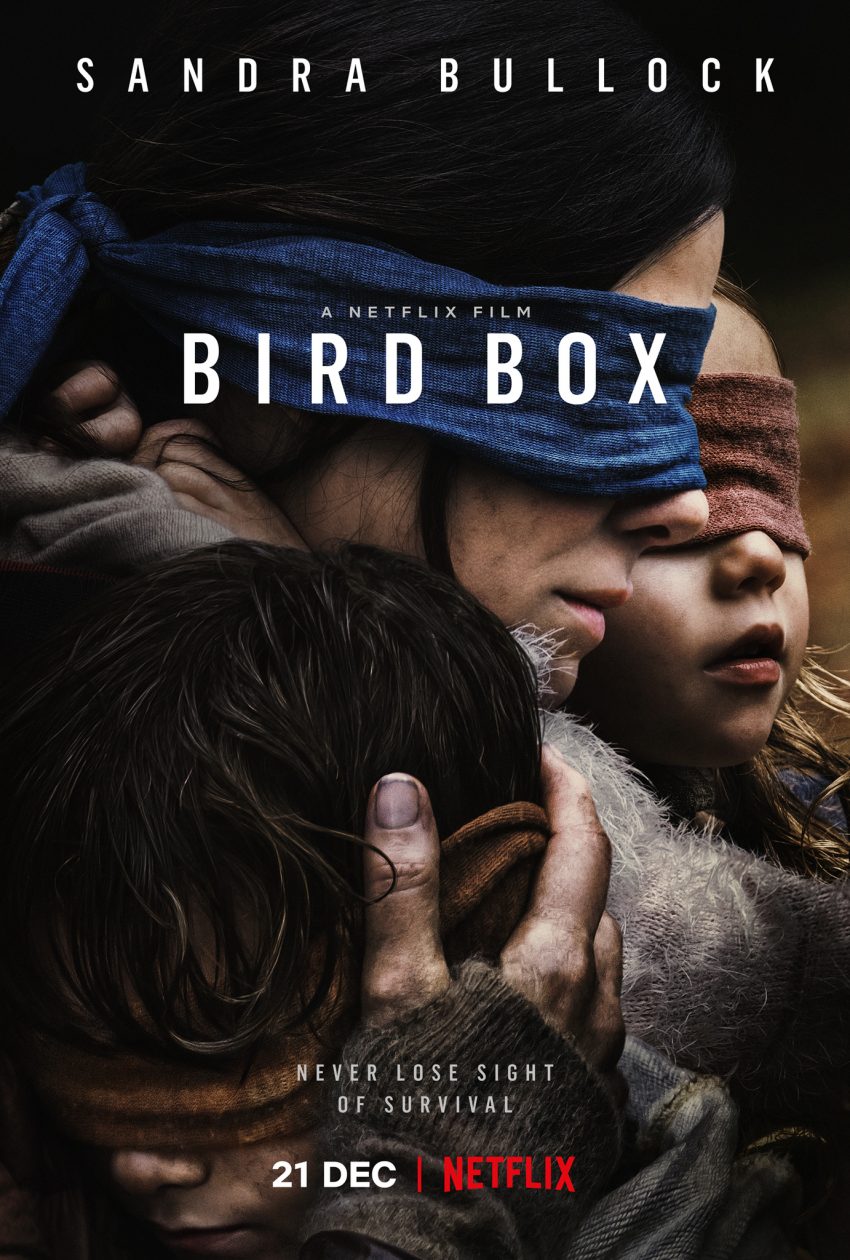 5 years after an unknown and dangerous entity attacks earth, a mother (Sandra Bullock) along with her two pint-sized kids must make a journey through treacherous lands and streams to reach the sanctuary of safety – but she and her kids must be blindfolded through the journey to evade the unseen and mysterious force.
Post-apocalyptic thriller Bird Box was heavily marketed by Netflix causing the movie to have one of the biggest openings- a whopping 45 million people tuned in to stream the movie and people just couldn't stop raving about it.
Sandra Bullock does an admirable job bringing the complexities and plight of her character to life and her two younger companions keep her good company. Opinions on the movie are split owing to the very ambiguous ending but very few can deny that the movie is as riveting as it gets.
---
Godzilla: King of Monsters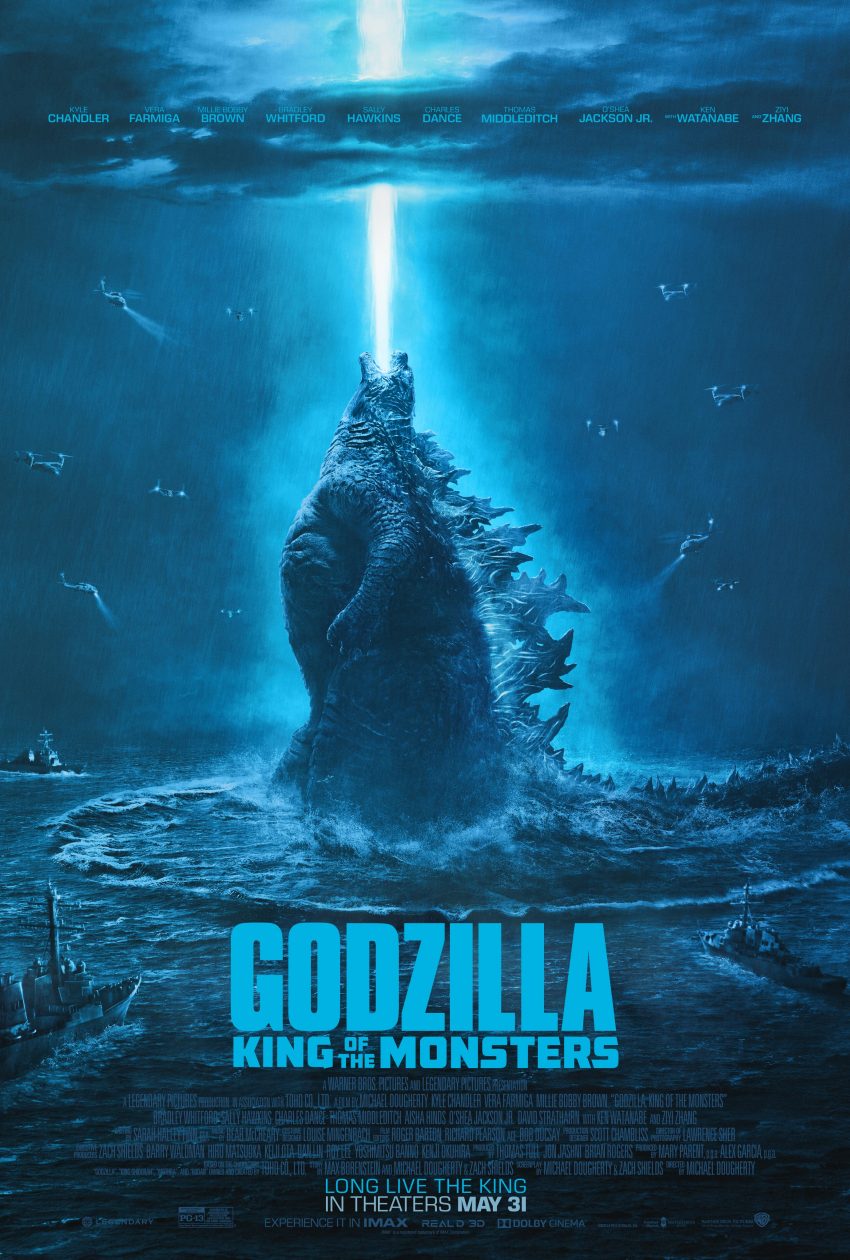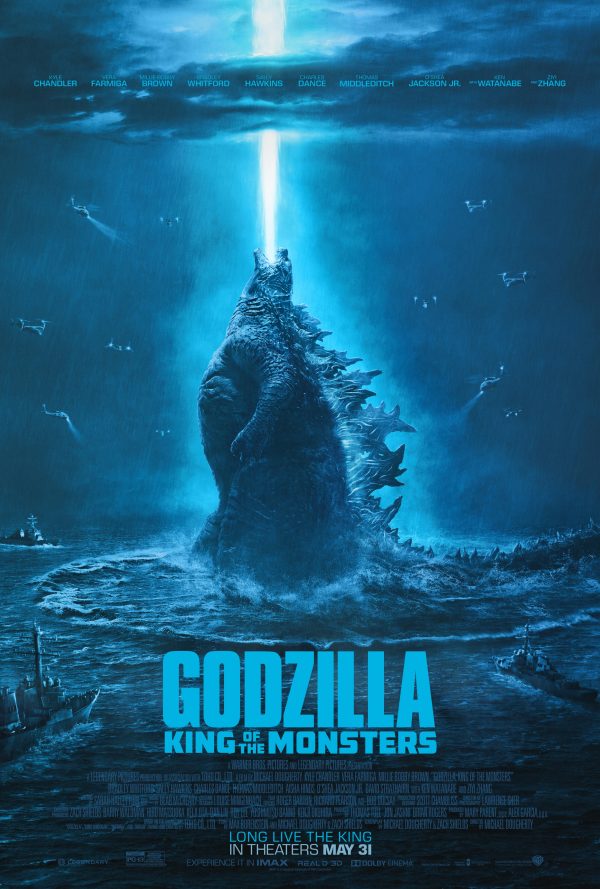 When mysterious sea attacks and mere sightings of a violent sea-dragon turn into reality a scientist, a reporter, and a group of unlikely people collaborate to stop the monstrous radioactive sauroid Godzilla, from ruining a rain-soaked New York City.
Roland Emmerich's 2019 adaptation of the famous monster Godzilla turned out to be just the thing we need and add to it America's sweetheart Millie Bobby Brown and you've got yourself a winner.
Full with an expensive taste of rich cinematography, great CGI effects, genuinely haunting sound design and expertly staged action scenes, Godzilla: King of Monsters makes for the perfect entertainer. If you have a thing for sci-fi genres and monsters and a king monster at that too, this is THE movie for you.
---
A Quiet Place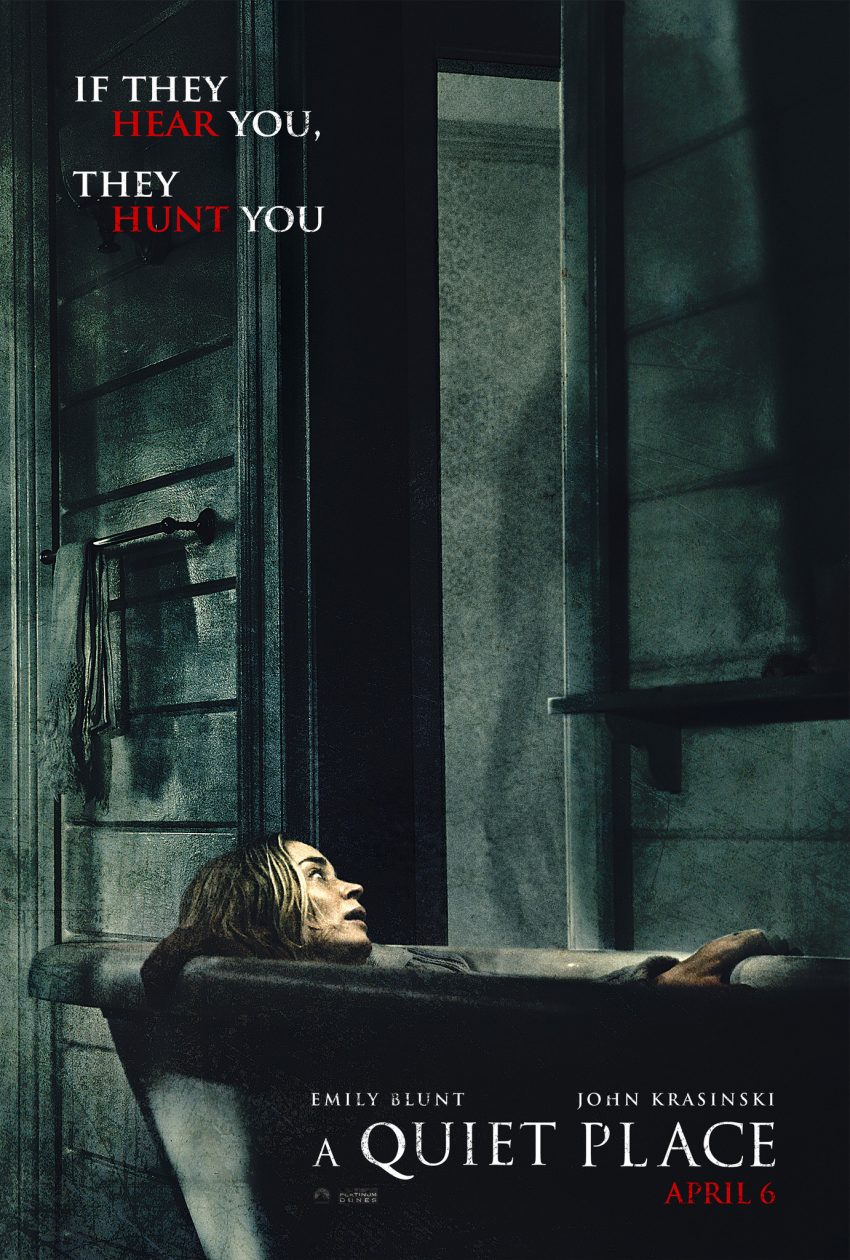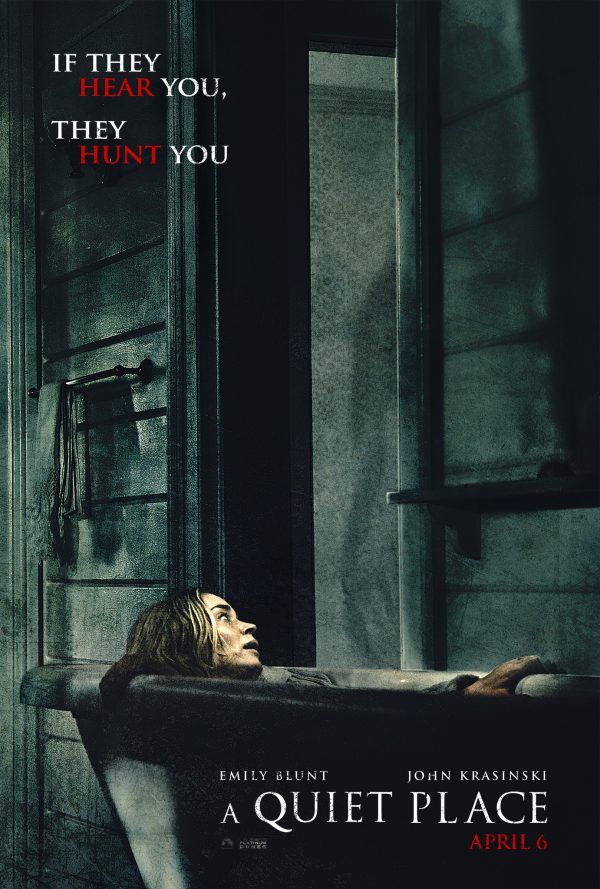 In a post-apocalyptic world, two parents try to safeguard their children against the vicious noise-sensitive creatures still at large. Perpetually living in deafening silence, one wrong move or rather one loud move is all that it will take to lose it all.
The 2018 horror sci-fi thriller A Quiet Place starring real-life married couple John Krasinksi and Emily Blunt and also directed by the former set out to be a standalone movie but it was so critically acclaimed and well-loved that it almost immediately got picked up for a sequel. A Quiet Place is the kind of movie that somehow teleports you to their very world.
While you watch the series of horrors unfold on the screen you wait with bated breath afraid to make a sound yourself. Original, suspenseful, and leave-you-on-the-edge-of-your-seat thriller, A Quiet Place is just how "horror" movies should play out.
---
Maze Runner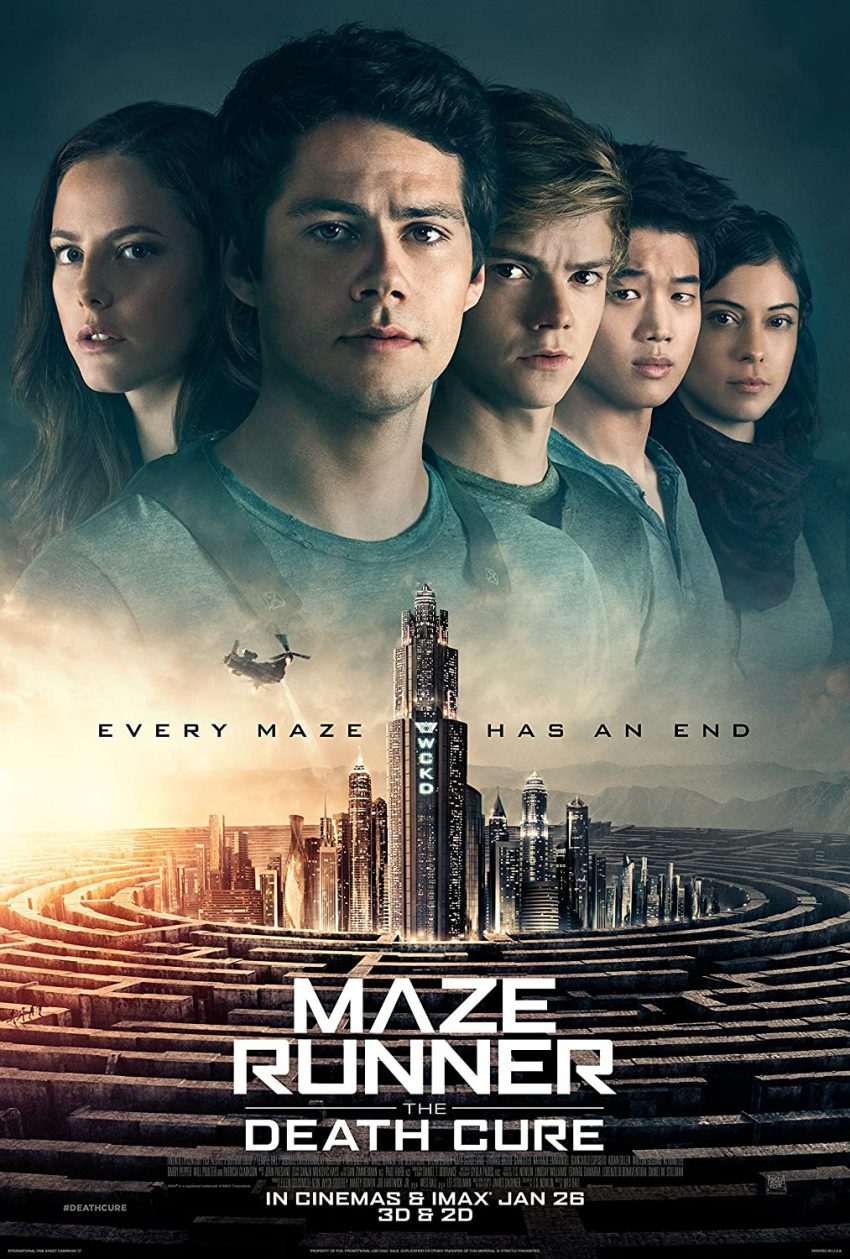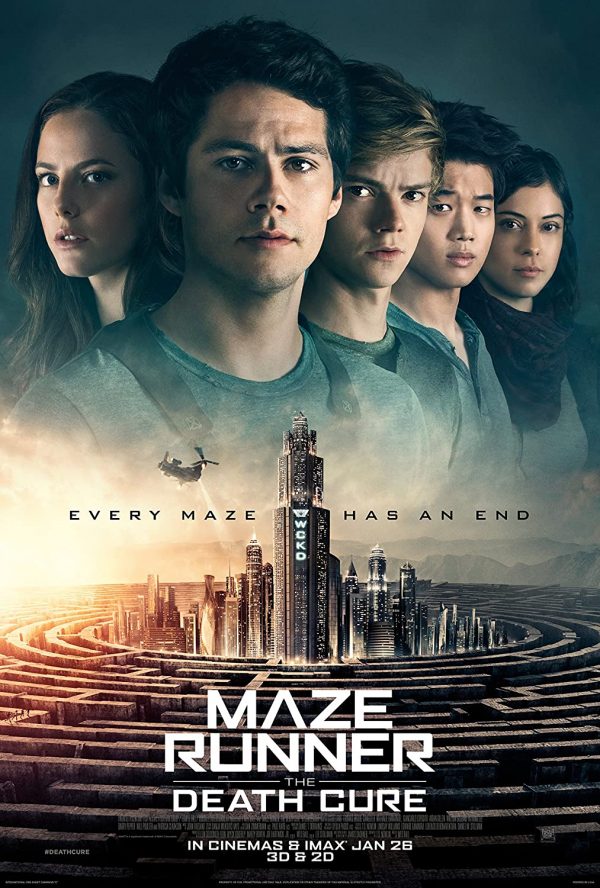 With no recollection of his past, Thomas (Dylan O'Brien) wakes in a strange world of teenage boys, a place enclosed by a deadly maze guarded by cyborg monsters.
Thomas quickly learns that the boys have made peace with their way of living has set up their own agriculture and means of livelihood. But in a turn of events, the population becomes quick to divide into fractions, one choosing to venture out into the unknown and danger of the maze and the other, who are content in the safety of their enclosure.
Based on James Dashner's dystopian science fiction novel of the same name, Maze Runner is a thrilling adventure start to finish. Reminiscent of the concepts that so intrigued us in The Lord of the Flies and Pan's Labyrinth, Maze Runner keeps you easily enraptured with its flawless execution and eager performances. It's the perfect movie to watch when you're bored at home and desperate for an adventure.
---
Conclusion:
In our opinion, "survival" movies are one of the hardest genres to sink your toes into. People already know what to expect, it is obvious that this dangerous creature will be defeated, so where's the thrill in that?
But the aforementioned movies much like The Meg have many surprises up its sleeve. And we promise you're going to enjoy every one of these. So, get that bowl of popcorn or giant tub of ice-cream, slip into your cozy pajamas, and enjoy the thrill of these movies.