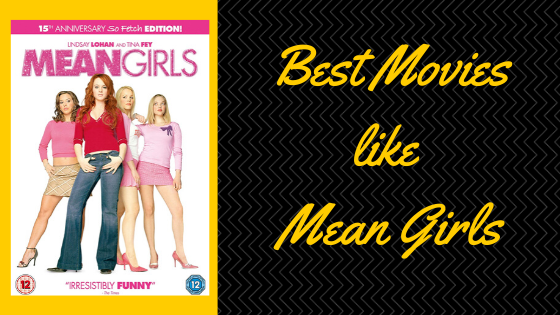 Mean Girls is an  American teen comedy film directed by  Mark Waters and written by Tina Fey. The film stars Lindsay Lohan, Rachel McAdams,  Ana Gasteyer, Tim Meadows, Amy Poehler, and Fey. It is somewhat based on the non-fiction self-help book of  Rosalind Wiseman, Queen Bees and Wannabes, which narrates a  female high school social inner circle and the disruptive effects they can have on girls.
The film was released on  April  30, 2004, it grossed $ 129 million in the worldwide box office and developed a huge fan following . A  sequel, Mean Girls 2, premiered on  January 23, 2011  at ABC Family . Mean Girls received mostly positive reviews from the critics. A review aggregation website,named   Rotten Tomatoes,  gives the film an acceptable rating  of 84 % based on  187 reviews, with a modal rating of 6.95/10.

Not only the females ,but also the males  have a fondness  for movies like Mean Girls. They're just too amazing to be missed out. The plot pivots  around an adolescent  girl who is trying to get along with her new friends in college. Things soon go amiss  when she comes across "The Plastics", a circle  of girls who exploit  and torture her to spoil her college life.
Many  say that Mean Girls is a rip off of The Heathers . With an uncomplicated  and relatable story and  extraordinary  acting, Mean Girls certainly holds  its place as an all-time classic. Though a sequel was released, it was not  as good as the first one.

Let's  have  a look at  some other  movies  that would help to fill  the "Mean Girls" shaped hole in your heart.  Mean Girls is a  stereotypical , modern-day teenybopper  movie. And if you  are fond of it, you should definitely watch these  below listed  teen movies.
Here are some of the best movies similar to Mean Girls:
Heathers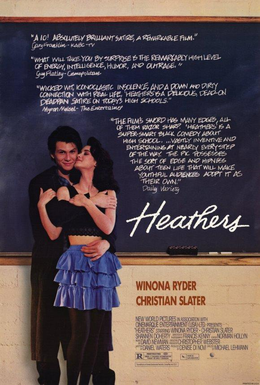 Heathers is an  American black comedy teen film  written by Daniel Waters and directed by Michael Lehmann, in both of their respective film debuts. It stars Christian Slater, Winona Ryder, Shannen Doherty, Lisanne Falk, Kim Walker, and Penelope Milford. The film focuses on displaying  four teenage girls .
The film was recognised  as  a  flop one  when it was released, earning $177,247 in its opening weekend and finally  grossing $1.1 million in the United States . According to Rotten Tomatoes  the film received an approval rating of  93%  based on a sample of 56 reviews  and an average rating of 7.73/10. The film received  mixed reviews from the critics .
The plot of  Heathers follows a girl who is trying to adjust  to her new college life. As she struggles to get along with a exclusive circle  of dumb girls, she meets J.D., an insurgent who has nothing to do with the school or  with the crowd. These two hit it off absolutely  well and find an unethical way to play the game i.e. killing all the highlighted  teens of school. Heather is not only sentimental , but it also manages to be astoundingly comical and hilarious at the same time. If you are desperately  looking for some movies like Mean Girls, you must give Heathers a chance to entertain you.
Available on Amazon Prime 
---
Confessions Of A Teenage Drama Queen (2004
)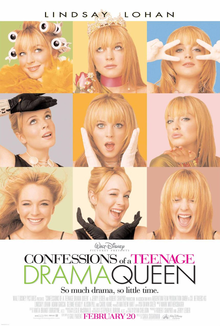 Confessions of a Teenage Drama Queen is an  American juvenile  musical-comedy film directed by Sara Sugarman and produced by Robert Shapiro and Jerry Leider ,with the help of  Walt Disney Pictures.  According to  Rotten Tomatoes ,a review aggregator website , the  film received an average rating of  14 %  based on 93 reviews .
Despite mostly negative critical reviews , the film earned  an  average of  $ 9.3 million in  its opening weekend debuting at number two . The film did quite  well at  the box office, earning  $ 29 million domestically and $ 33 million worldwide.
This movie has two things similar  with Mean Girls : Lindsay Lohan is the star in both the movies and the  lead  character pretends to be someone else in order to gain importance  and happiness . This time around, Lohan plays the role of a teenage girl named Lola who wants nothing more than to be a triumphant  actress who everyone knows . The more noticable  she can make her life, the better will be her experience . She dissembles  that she has plans to go to a concert of Sidarthur, a band who is playing their final . 
Available on Amazon Prime
---
My Sassy Girl (2001
)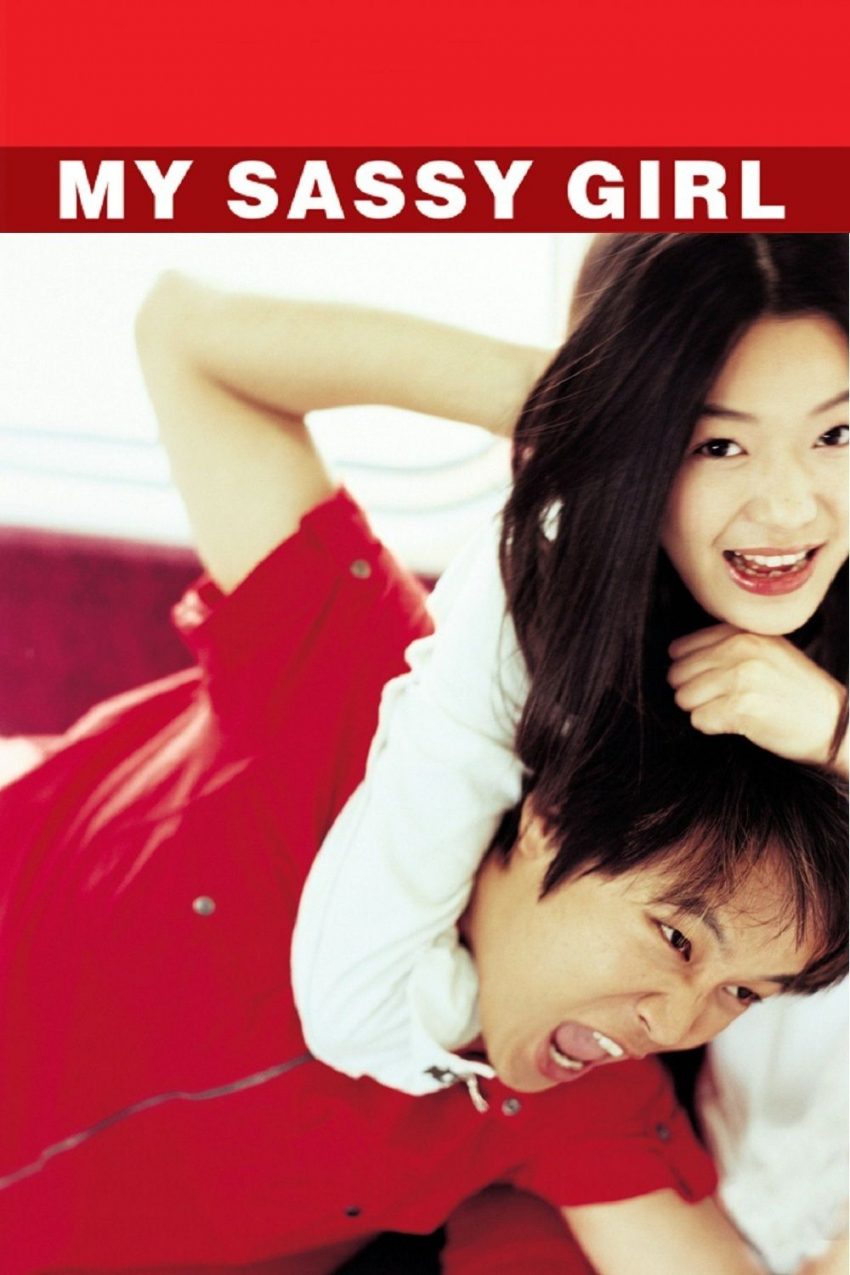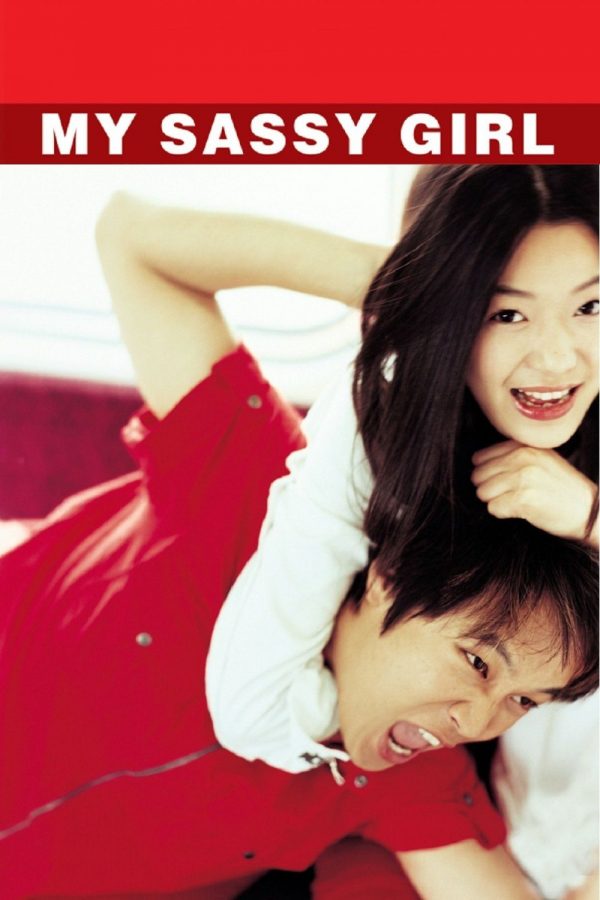 My Sassy Girl  is a South Korean romantic comedy film directed by Kwak Jae-yong. It  stars  Jun Ji-hyun  and  Cha Tae-hyun. The film is established  on a true story told in a series of blog posts written by Kim Ho-sik, who later accepted  them into a fictional novel .It earned  much more than expected  in the country, making it one of the top five highest-grossing films ever in South Korea, at the time.
The film was  praised and approved by critics . Koreanfilm.org praised Jun Ji-hyun's  display  of the character, calling her the "undisputed star" and stated that "it could not have worked out  anywhere near  without her ".
You will have to watch My Sassy Girl with subtitles ,or it will  give a best experience if  you know the South Korean language. The plot pivots on  Kyun-woo, an average guy who comes across an offensive , crooked girl in the metro and is embarrassed  into helping her out as others mistake him for her boyfriend. The  girl submits  nothing but trouble for him, but he tolerates  everything to ease out her pain. He has undertaken  a sense of responsibility for the girl and treated her like a tiny girl .
Let us find in the movie  whether his efforts proved to be worthy enough or they just went into vain . Though it is a Korean movie, it's way better than the American remake. It is  suggested  to stick to the original and even it would be understandable  enough to  be watched  with subtitles. The movie  is  the  perfect  combo  of drama, love and action with a touching story.
Available on Amazon Prime | Netflix
---
What A Girl Wants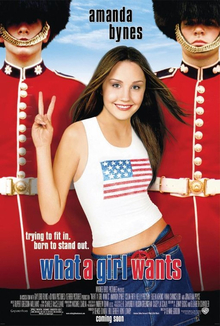 What a Girl Wants is an  American teen  comedy film directed by  Dennie Gordon and  written  by Jenny Bicks and Elizabeth Chandler. The film was released on April 4, 2003, received a combination of good as well as bad reviews  and grossed $50 million in the  worldwide box office .What a Girl Wants received mixed reviews from critics.
On Rotten Tomatoes the film received an approval rating of 35% on the basis of  104 reviews, with an average rating of 5.4/10.Audience found What a Girl Wants to be simple and well built  together. From visuals, drama to narration ; everything is perfect and was praised by the viewers .
The whole plot revolves around Daphne, who travels to England to get to know her father and  set up a normal father-daughter relationship. Everything changed when she finds out that her father is a well known  political figure running for office. Now she should  adapt to the social essentials   while  being  cautious  of  the fact  that  it could cost him the election. Will she be able to get to identify her father and set everything right? This could be answered only when it is watched.
Available on Amazon Prime | Netflix
---
Picture This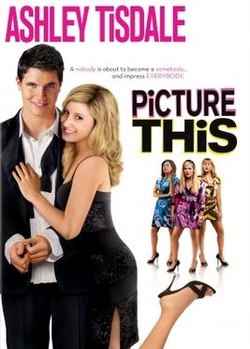 Picture This is a comedy  romantic  film released on  television by ABC Family on July 13, 2008 , branded as an ABC Family Original Movie, and on July 22, 2008  it was released on DVD. The film is produced by Metro-Goldwyn-Mayer and  pulled out 5.3 million viewers, becoming one of the top movie ratings of the night .

The story  revolves  around a young, weirdo girl who is solicited  to a party of the most handsome and hunky  guy in her school. Fatigued  of his usual life, he shows some interest in this new girl. For her, it's a chance to be socially upgraded  and finally be recognised in the school . Her only problem  is that she is grounded. Committed  to not let anything get in her way, she takes her friend's help and makes her way .

Although the movie is a little bit predictable, you will still love Picture This. As a viewer you shouldn't  pay any attention to the low ratings on IMDB or other sites. If you love movies like Mean Girls, you are surely going to love what Picture This wants to depict .
Available on Amazon Prime 
---
Uptown Girls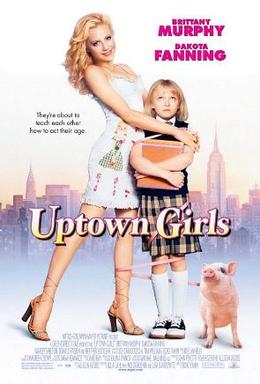 Uptown Girls is an  American comedy-drama film directed by Boaz Yakin, who was working from a screenplay and was adapted by  Julia Dahl, Mo Ogrodnik and Lisa Davidowitz from the story by Allison Jacobs. The film ranked for  number 5 at the US box office, and earned $11 million  in its opening weekend.
Uptown Girls was criticized  by critics,  giving it a low  rating of 14%   based on 113 reviews ,on the Rotten Tomatoes.The story  revolves around Molly Gunn, a young ample  woman with a bread-and-butter behavior whose parents left her with 100,000,000.00  US dollars as an inheritance. Now she lives her life like a crowned head. Her life  turns upside down when she finds out that her cashier has run away with all the money that she inherited from her parents .
With nothing but debts and no job experience or skills, she gets the job of babysitting Ray, a young girl who acts like an adult.There is light entertainment , drama and lots of howling laughter. If you are looking for some comical as well as  touching movies like Mean Girls, Uptown Girls should be right up your backstreet .
Available on Amazon Prime 
---
The Devil Wears Prada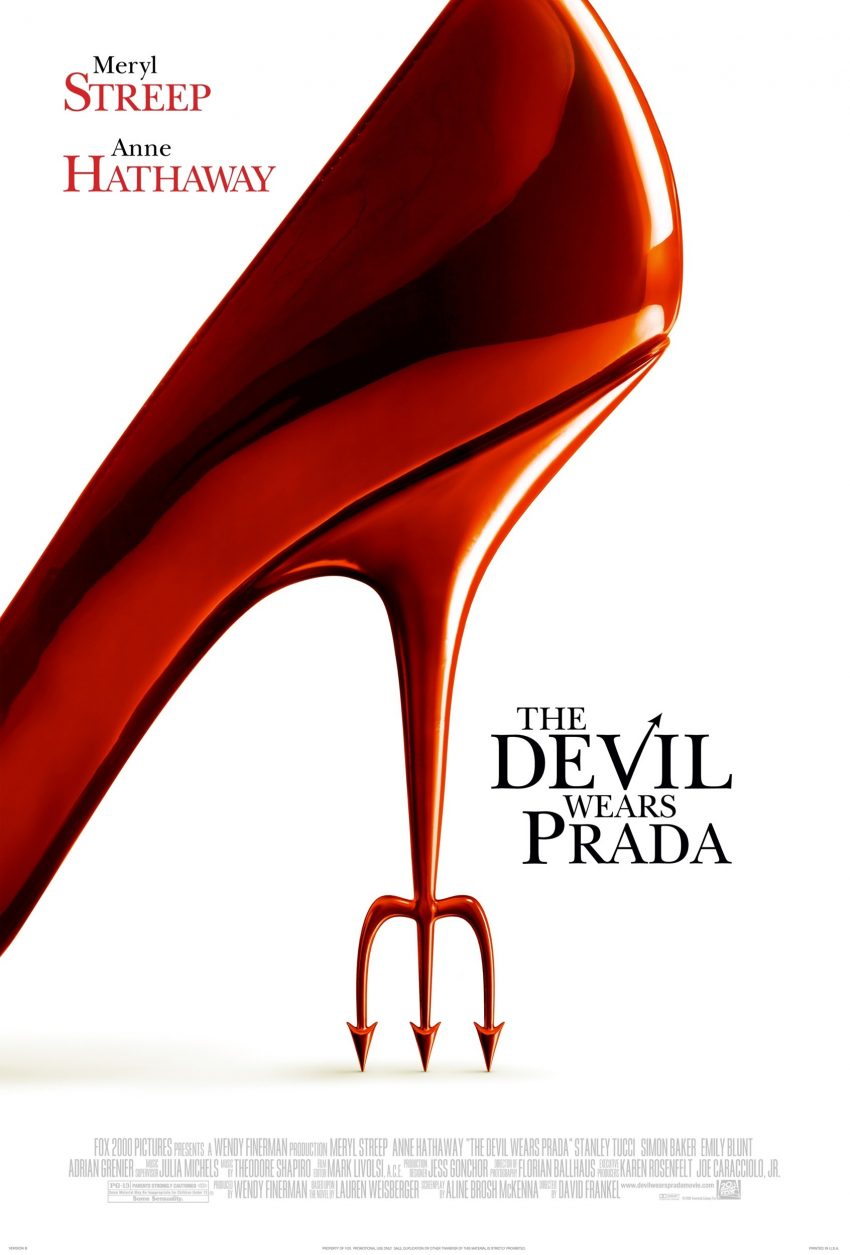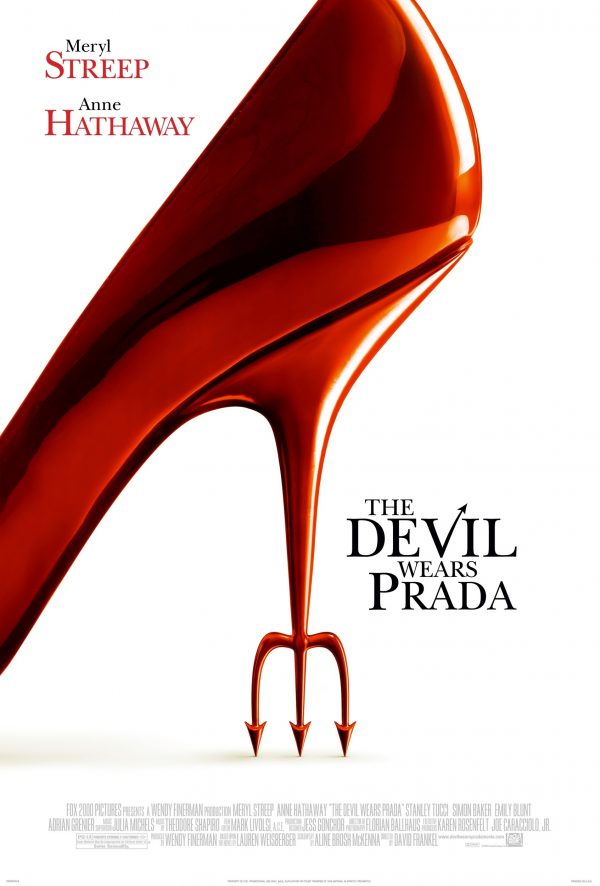 The Devil Wears Prada is an  American comedy-drama film directed by David Frankel and produced by Wendy Finerman. Based on Lauren Weisberger's 2003 novel , the screenplay is  written by Aline Brosh McKenna . The Devil Wears Prada received  almost positive reviews from critics .The film received an approval  rating of 75% based on 194 reviews, along with an average rating of 6.64/10  on a review aggregator website called Rotten Tomatoes .
Three months after the film's  release (October 2006), Frankel and Weisberger togetherly  accepted the first Quill Variety Blockbuster Book to Film Award. Andrea Sachs, a sincere  journalist, is employed  to work as an assistant for Miranda Priestly, a merciless  executive of a fashion magazine.
She must learn to dress properly  according to the demands of her executive and adjust  to the new work culture. Andrea starts transforming  her behavior and starts  being of one mind with her boss, but her personal life goes out of control  as her family and friends start departing  away from her. This movie is  too cute and smart, but it goes sometimes  over the head .  If you are looking for some interesting  movies like Mean Girls, The Devil Wears Pradashould absolutely be on your beam .
Available on Amazon Prime | Netflix
---
Whip It (2009)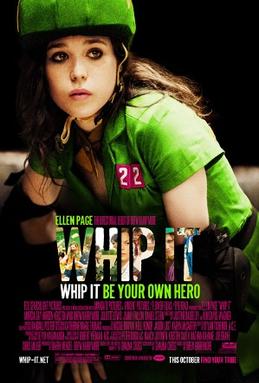 Whip It is an  American sports comedy-drama film  based on her 2007 novel Derby Girl,  directed by Drew Barrymore in her  debut and written by Shauna Cross . The film is co-produced by Barrymore and Barry Mendel. On September 13,2009 ,the film premiered at the Toronto International Film Festival  and was theatrically released on October 2, 2009  by Fox Searchlight Pictures.
It received  positive reviews from critics but was a box office failure , earning  $16.6 million worldwide against its production budget of  $ 15 million .With a smart script by Shauna Cross and proper directed  by Drew Barrymore, the 2009 movie Whip It is definitely an amazing  teen movie that viewers  of Mean Girls should check out. Both films share a defiant  spirit and the positive message about being unorthodox , different, and true to yourself. Main character of  Ellen Page  , Bliss Cavendar, deserves to be considered one of the best supporters  of a teen movie. 
Available on Amazon Prime
---
Booksmart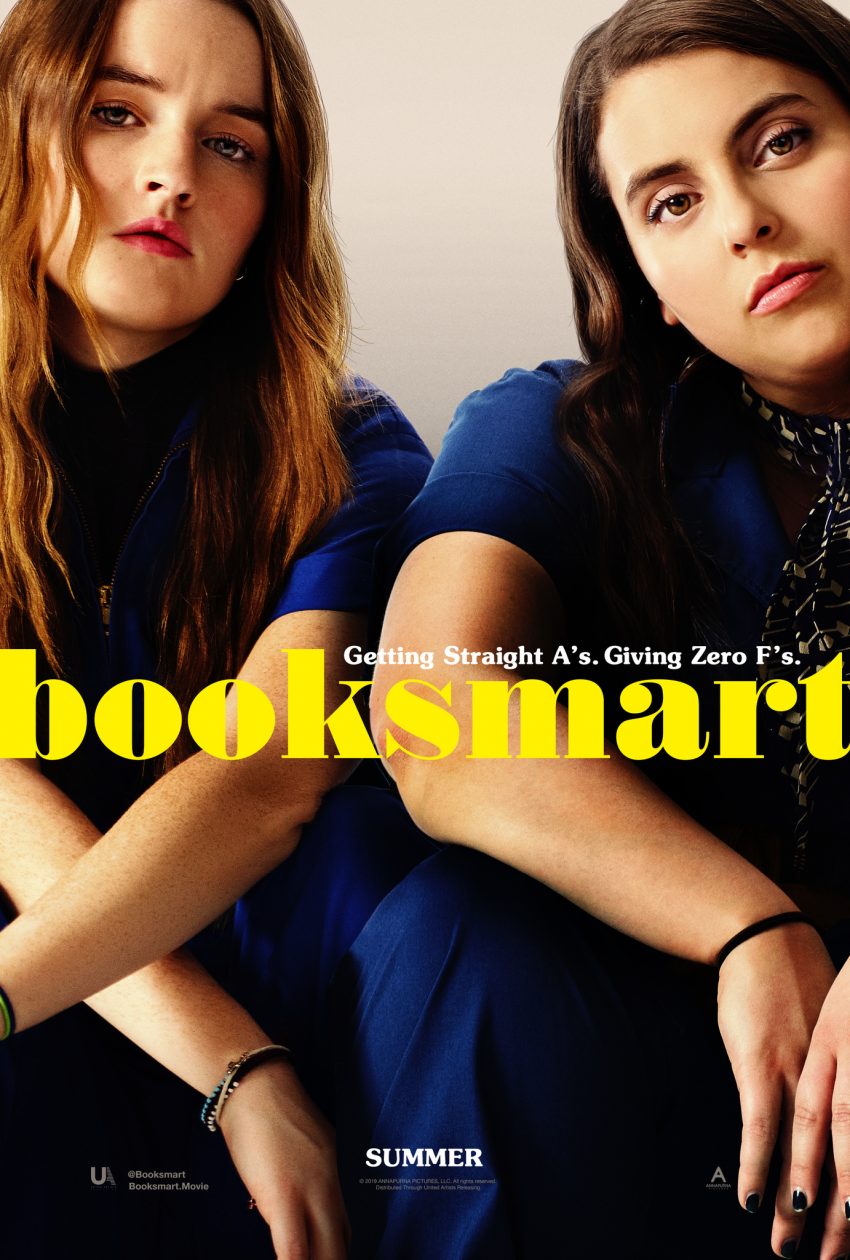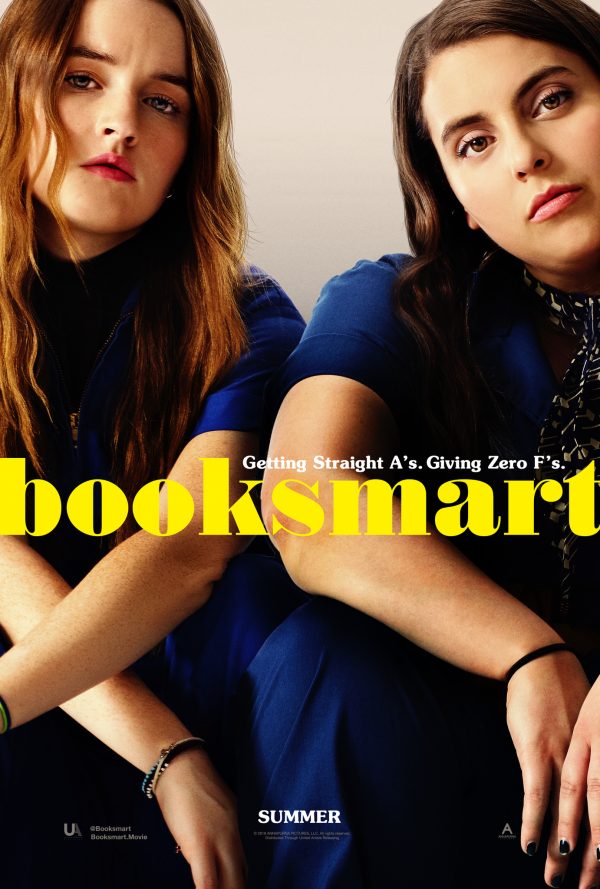 Booksmart is an  American teenage  comedy film directed by Olivia Wilde , from a screenplay by Emily Halpern,  Susanna Fogel,Sarah Haskins ,and Katie Silberman.  The film had its world premiere  on March 10,2019 and was theatrically released by United Artists Releasing in the United States on May 24, 2019.
The critics praised the movie  and it grossed over $ 24 million.  Feldstein was nominated for Best Actress – Comedy or Musical at the 77th Golden Globe Awards, as her performance in the movie was splendid and praiseworthy.
Booksmart is another good pick if you're a diehard fan of Mean Girls. The two main characters, Molly and Amy , are the very best  friends and their entire lives pivot on studying and achieving their goals .
This movie was directed by Olivia Wilde and sees Molly and Amy concluding  to party before leaving high school . It would be easy to picture these best companions in the Mean Girls universe and is far more similar to the movie.
Available on Amazon Prime | Netflix
---
Conclusion

Teenage movies are not only admired by the teenagers but also are equally cherished by the adults, as it's one of the best ways to recall their adolescence and regain their school/college memories. The above-listed movies are far more heart-touching than any other movie genre and are almost similar to movies like Mean Girls. They should not be missed at any cost and have the potentiality to be remembered for generations.