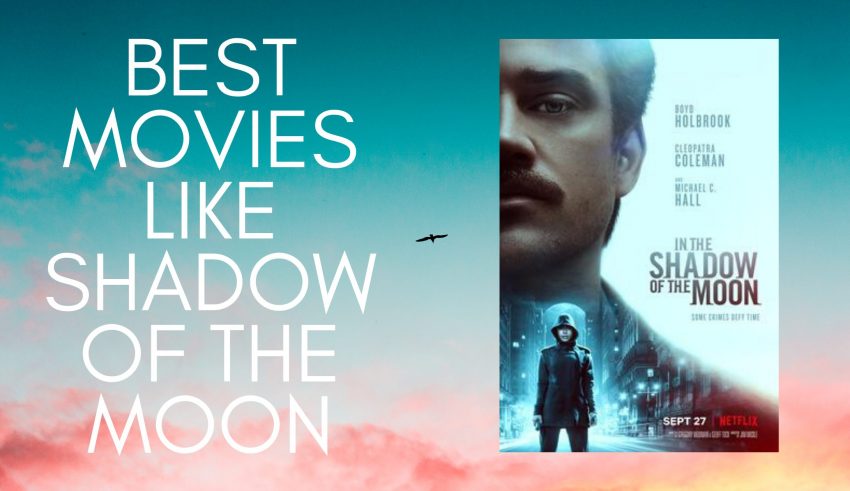 Corona is the new 'ghost' that has apparently stopped all movements midway. Our lives today are completely different. And all this in a flick of a second. None of us even had time to fully understand what had been going on when we were ordered to not step out of our respective homes. But did we have a choice? Not if you really wanted to stay safe.
But now you have plenty of time sitting on a couch with a tub of fresh vanilla ice cream doing absolutely nothing. Most of us have probably watched the whole of Netflix by now. I'm pretty sure you've mastered many TV series and are now an expert in suggesting them to your friends! Celebrate your moment, you earned it! Did you watch all the best works of Noah Centineo?
Of course, yes! Aren't his movies just lovely? Wait. Did you watch his movies or did you just watch him? Kidding. Anyway, watching his movies can be all fun and games until you start missing your loved ones who are not currently with you. I have a better plan. Distract your brain with some mysterious thrillers and science fiction. These movies will get you hooked up to your TV for a few hours and maybe lessen the pain of distance.
Starring Boyd Holbrook, 'The shadow of the moon' is one such exciting movie filled with a thrilling storyline that will drive you crazy till you finally reach the end of the mystery. Directed by Jim Mickle, this movie revolves around a police investigation solving a murder mystery.
Set in Philadelphia, Thomas Lockhart and his partner Maddox get involved in a series of murders; all victims killed in the exact same way. Following the trials of different witness statements, they soon discover a twisted theory in the case. It doesn't take long for Lockhart to personally become one of the victims. How will he ever get out of this?
Sounds interesting, isn't it? If you're into action, mystery, and thrill, we have some perfect picks for you! Read on to find out more:
 Zodiac
A movie based during the late 1960s/early 1970s, the plot revolves around a San Francisco cartoonist who is obsessed with tracking down a zodiac killer. He becomes an amateur detective in search of this unidentified person who has intimidated North California with his killing spree.
---
Searching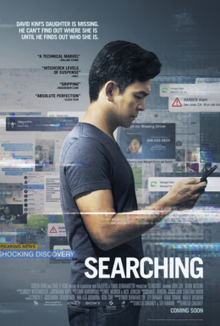 In the 21st century, the world has been digitalized to a height that it is used basically everywhere. In this film, a father uses a laptop and smartphone to find his 16-year-old missing daughter along with a police detective. Will modern technology prove as worthy as it is applauded?
---
Dark Crimes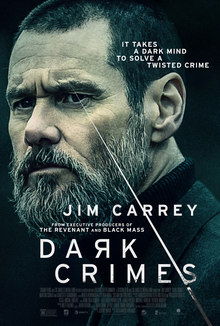 Words are not to be played with. A brilliant, successful author publishes a novel that ultimately becomes his doom. When a detective reads it and relates it to a crime that he worked on, he starts suspecting how the author could know such intricate details. Especially when that case still remained unsolved. How could an author solve a mystery still unresolved to a detective?
---
Dangerous lies
In a race of properties, a simple caregiver is entangled in a web of lies and murder. All this, after a wealthy man, dies leaving all his riches to her. She is now the center of a spinning wheel of horrors that might not end well for her. Her actions will determine the best of her and she must choose wisely.
---
Mystic river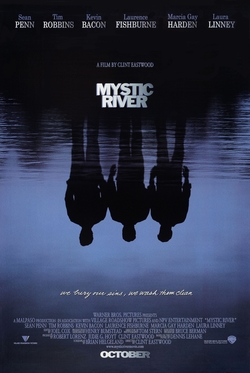 3 boys, together since childhood now stand before a tragedy. Jimmy, Sean, and Dave have been with each other for a long time. One night, Jimmy's daughter Katie is found dead and Dave with a bloody hand.
Sean is a detective with the Massachusetts State Police who then starts an investigation over Katie's murder. While scrutinizing through it, he is led back to an incident 25 years old. Opening the door to older secrets and discovering new ones, Mystic River is one fascinating movie to watch.
---
A simple favor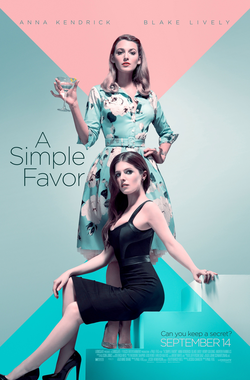 Working in the glamourous industry of vlogging, Stephanie is a single mother in Connecticut. Her best friend, Emily is one of the luckiest in her eyes.
With a successful career, family, and perfect lifestyle, she has it all. But when Emily disappears without a trace, Stephanie decides to investigate it herself and get her friend back. More on the chick flick side, this movie is intricately entangled with the genres of comedy and thrill.
---
Secret obsession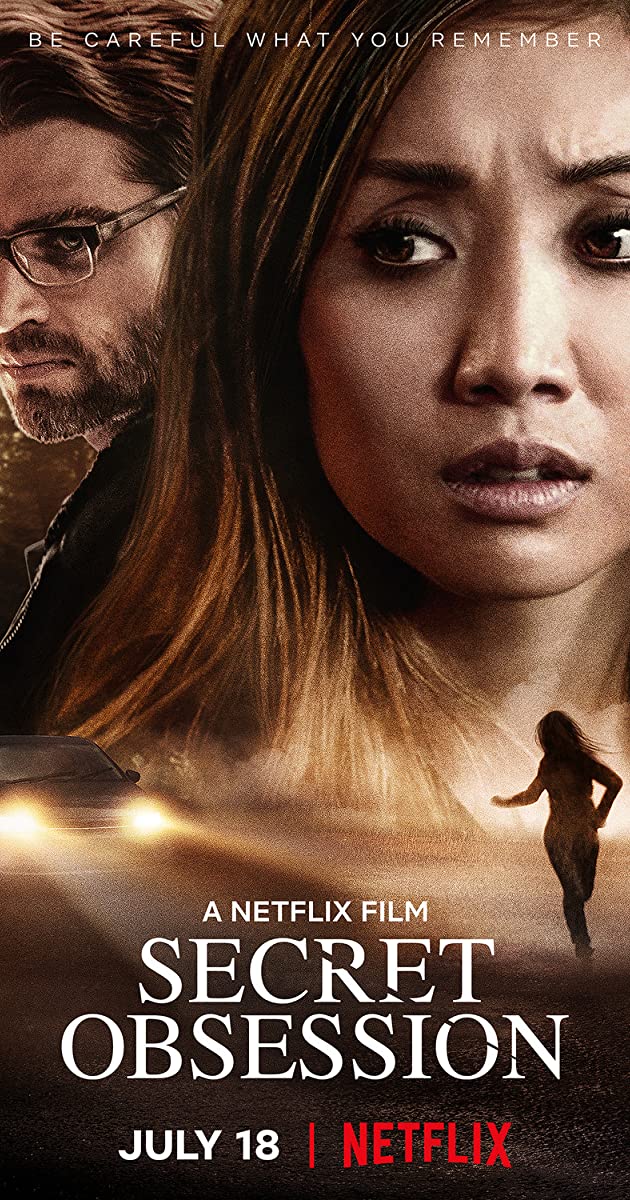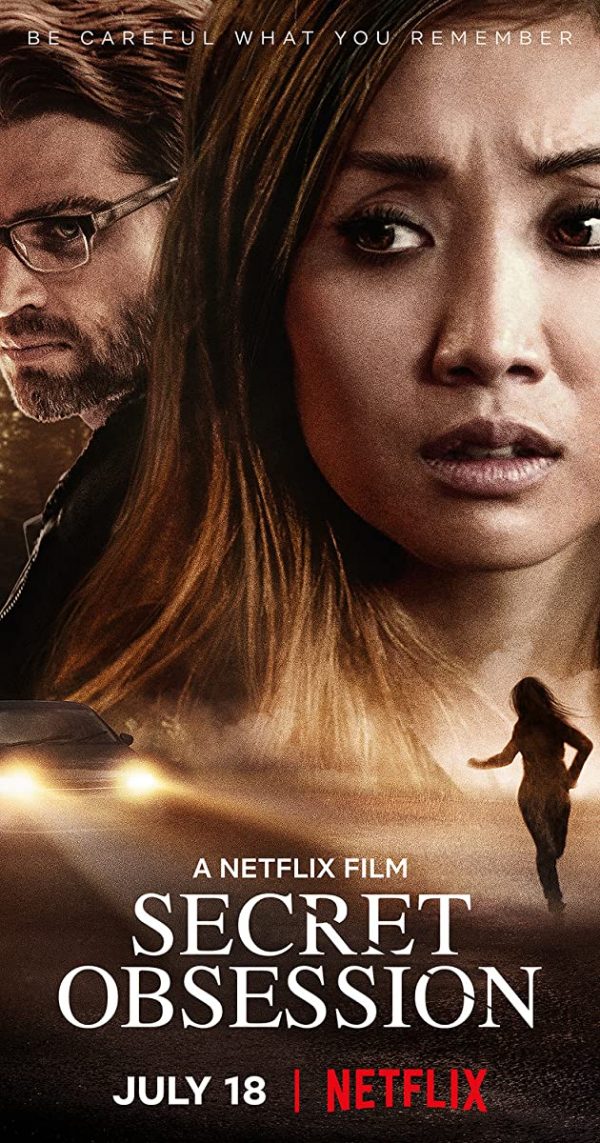 In a car accident, Jennifer loses her memories. She wakes up to a man beside her who claims to be her husband, Russel. He shows her photos of her life.
Just when she starts to settle in, she realizes that her husband has been locking her inside the house during the night. Soon after, she notices that the photos she had seen as evidence of her life were manipulated. Why would someone want her?
---
Velvet Buzzsaw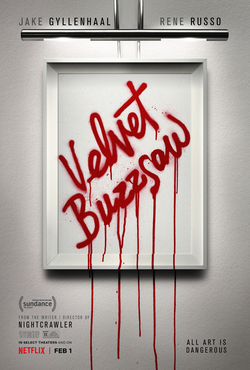 Portraying the purity of art, this movie plot revolves around a supernatural force entwined with the paintings of an unknown artist. The mystical force seeks revenge from those who have allowed their greed to get the best of their hearts and also twisted their voracity in the way of art.
---
See you yesterday
Death is inevitable. But for a mind like Claudette's, she is about to challenge it. When her brother becomes a death victim to injustice, she is determined to bring him back. That is when she builds two time machines. One for herself and one for her friend Sebastian. Her only aim is to alter the reality on the day of her brother's death. But like it is famously said, 'All actions have consequences.'
---
The silence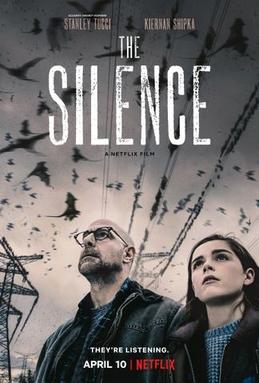 Silent but not so silent, this movie talks about a family struggling to stay alive, running from the ones they know nothing of. Their world is filled with terror by some primeval species who have advanced in the pitch darkness of ancient caves.
Stuck in the place of refuge, no one is sure about what will happen next. All they can do is wait and imagine a world after the invasion. They're not even sure what to imagine anymore.
---
Point blank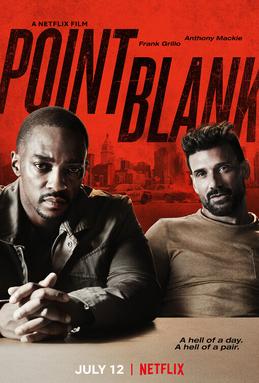 A thriller starring the most uncommon duo of an ER nurse and an injured criminal, this movie is about Paul, an ER nurse whose pregnant wife is kidnapped.
She is also held as collateral which only makes things worse. Paul doesn't really get an option other than teaming up with a criminal and a murder suspect. His priority is to save his wife and unborn child. Held against the wall, this duo must survive things together to stay alive.
---
The invisible guest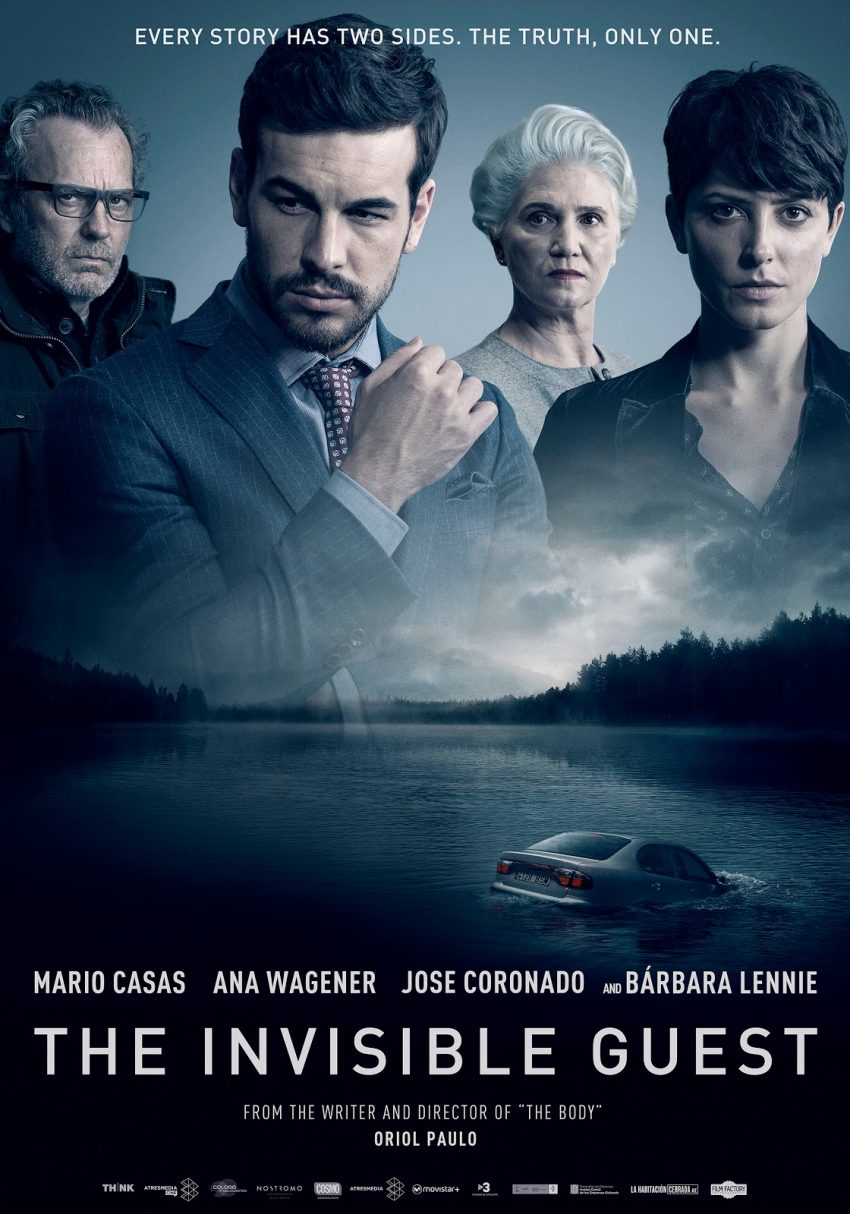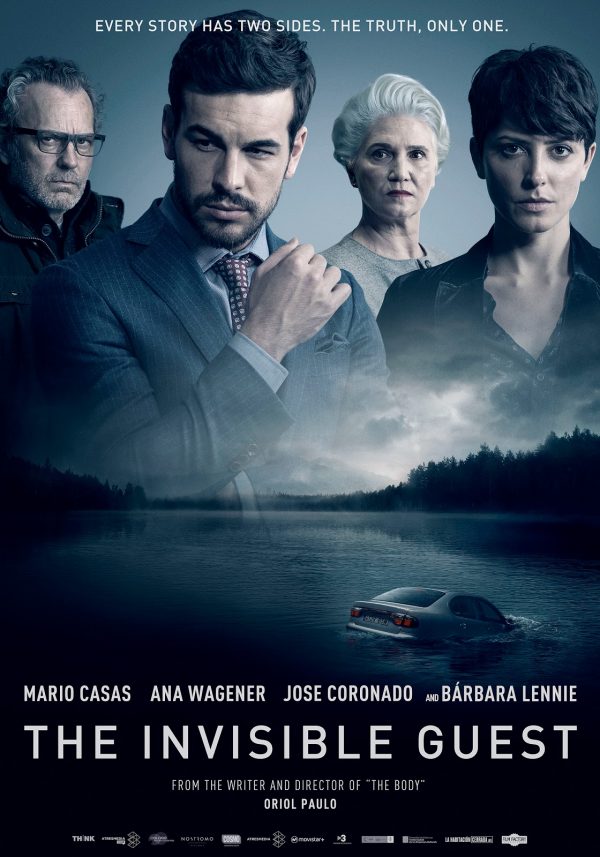 A wealthy businessman awarded for his sharp tactics and abilities. A veteran lawyer. When two such prodigies meet, something big is bound to happen. Adrian meets Virginia to strengthen his defenses when he's arrested for the murder of his lover, Laura. As the case rises, there are more than two phases of this story. However, the truth only has one face. It rests upon the lawyer to destroy or save Adrian's life.
---
Code 8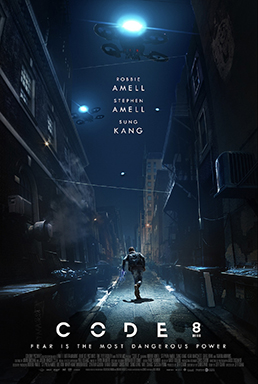 Released in 2019, this movie talked about a man with superpowers who works with criminal gangs. As wrong as he is portrayed, his intention is to raise money to cure his sick mother.
How wrong can you claim him to be? In the movie, they state that 4% of the world's population is gifted with superpowers. But instead of glory, they're trapped in poverty and discrimination which then only ends in increasing crimes.
Owing to such ill-treatments, Robbie Amell is helpless for his mother's sickness. Such hard times lead him to collaborate with criminals. Where there are criminals, there's always police and a goose-chase. Action-packed, this film is bound to entertain you.
---
The Mirage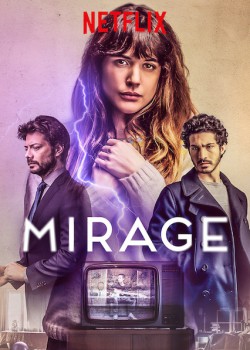 The raging technology race results in absurdity. When Vera saves the life of a boy 25 years in the past, she ends up losing her own daughter. All this merely due to a space-time continuum glitch. Vera must find a way around to get her daughter back.
---
Don't let go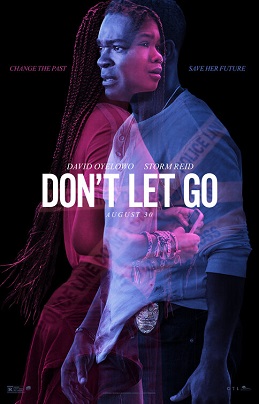 The dead rise again. Detective Jack Radcliff's recently murdered niece calls him. He must attend to it and answer to his duty. Running through the shocking challenges of time and space, Jack must solve the crime before it even happens.
---
Copycat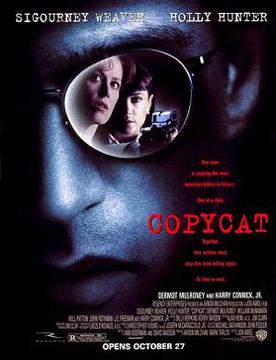 Yet another film with an agoraphobic psychologist, Helen and two detectives who team up to hunt down a treacherous serial killer. She is however attacked by a psychopath who won't be easy to find. A thriller that will keep you on your couch without a movement! Set in 1995, this movie is a classic with mystery and adventure.
---
Now, this is what we call the perfect binge-watch catalog! This will be absolute bliss to all the mystery lovers and those looking for a little, twisted adventure to kill their time. Stay home, stay safe, and keep watching these thrillers as we watch the real crime rates fall.