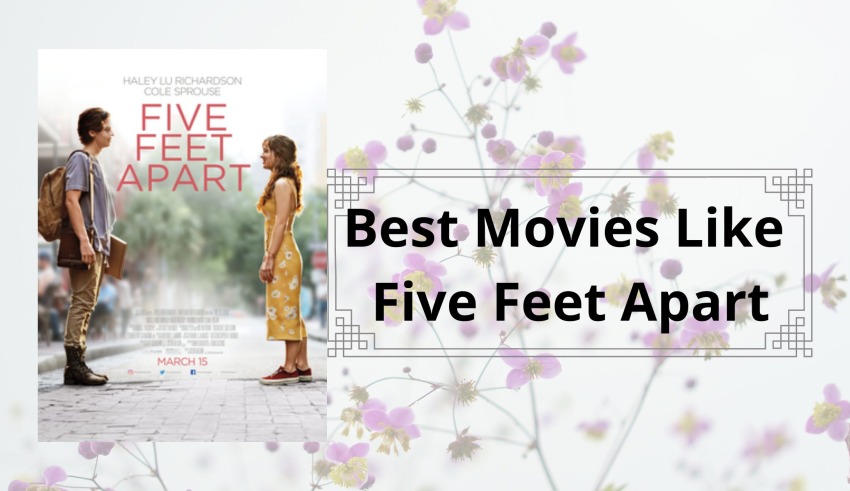 Starring Cole Sprouse and Haley Lu Richardson, Five Feet Apart was like one of the most standardizing movies in the genre of romance drama. Having received high ratings from IMDb, the movie appealed to a mass audience, particularly the young, youthful demographic. The movie is the story of a cystic fibrosis patient, Stella, played by Richardson, and her interaction with Will (Cole Sprouse) who suffers from the same ailment. The movie was an instant success with a box office record of $91.5 million. The appeal of the movie was so high that even today, after two years of its release, people are looking for movies like Five Feet Apart to watch.
In this article, we have tried to curate some of the best romance dramas with a hint of tragedy and various sentimental themes. If you have been searching for, but are unable to find, movies like five feet apart, this article will be of great help to you. Let's have a look at our entries for this year.
Here is the list of the 10 best movies like Feet Apart You Must See in 2022.
Fault in Our Stars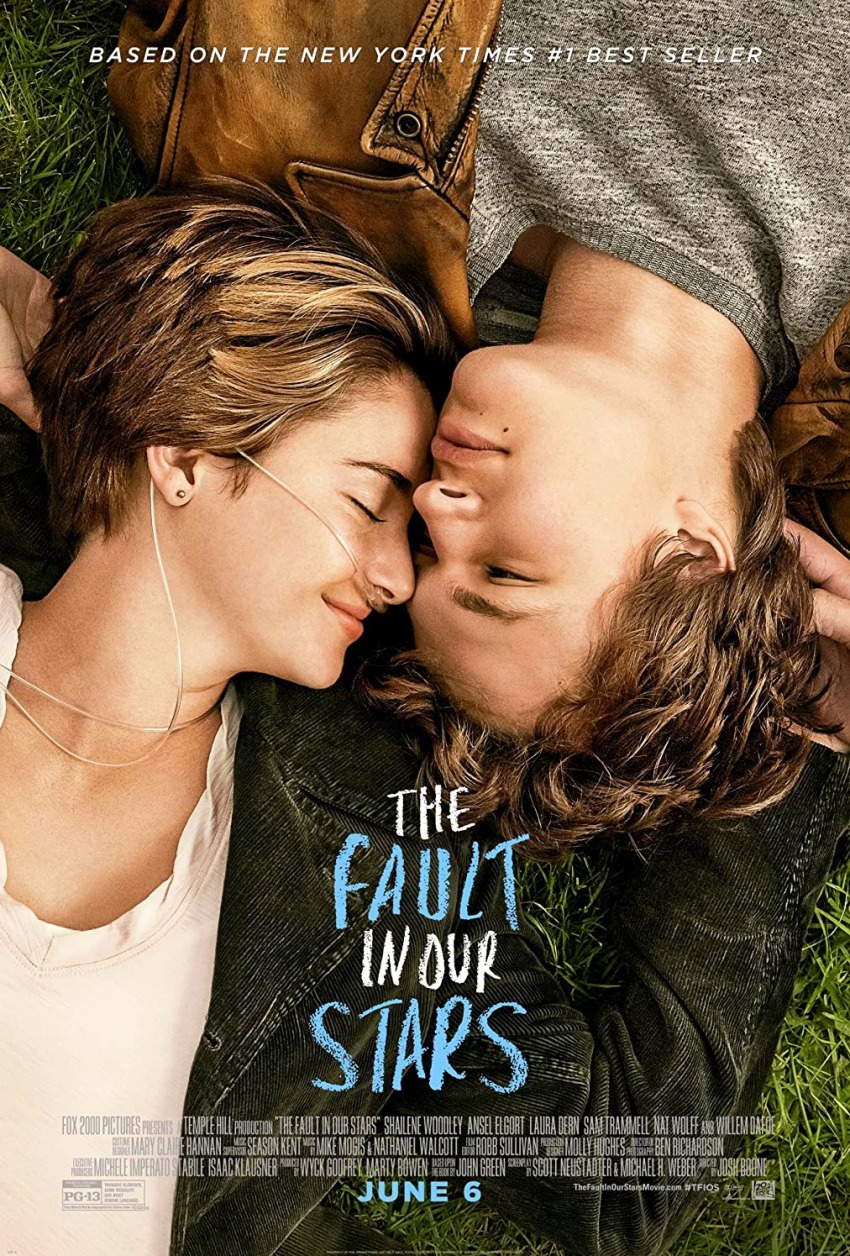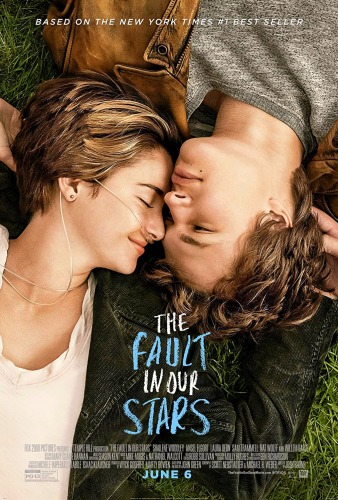 Available at Amazon Prime | Netflix
Released five years before Five Feet Apart, we can say with some surety that fault in our stars was probably one of the main cultural inspirations behind the movie under discussion. With a runtime of 125 minutes and a PG13 rating, this movie mixes drama and romance in the perfect quantity to appeal to a global audience. Specific to its genre, the movie focuses on budding love between two youngsters who are also struggling with the vicissitudes of life and the question of existence.
The movie was directed by John Boone and stars Shailene Woodley, Ansel Elgort, and Nat Wolff among others. The movie is an adaptation of a novel by John Green of the same name. Doing much better than Five Feet Apart in the box office, The Fault in Our Stars grabbed as much as 307.2 million worldwide. If you are a lover of movies Like Five Feet Apart, this movie wanna be a great option for you.
The story starts with Hazel Grace Lancaster who is a teenager living within the suburbs of Indianapolis. similar to the theme of medical ailment seen in Five Feet Apart, Hazel grace suffers from thyroid cancer which has managed to spread to her lungs. As she battles the concept of mortality and life, she gets to meet Augustus Waters, who has been battling bone cancer since a young age. The movie explores their bonds, the resultant romantic involvement, and the growth of their relationship as well as their personalities. For people who are looking for romantic tragedies, we highly recommend this movie.
---
50/50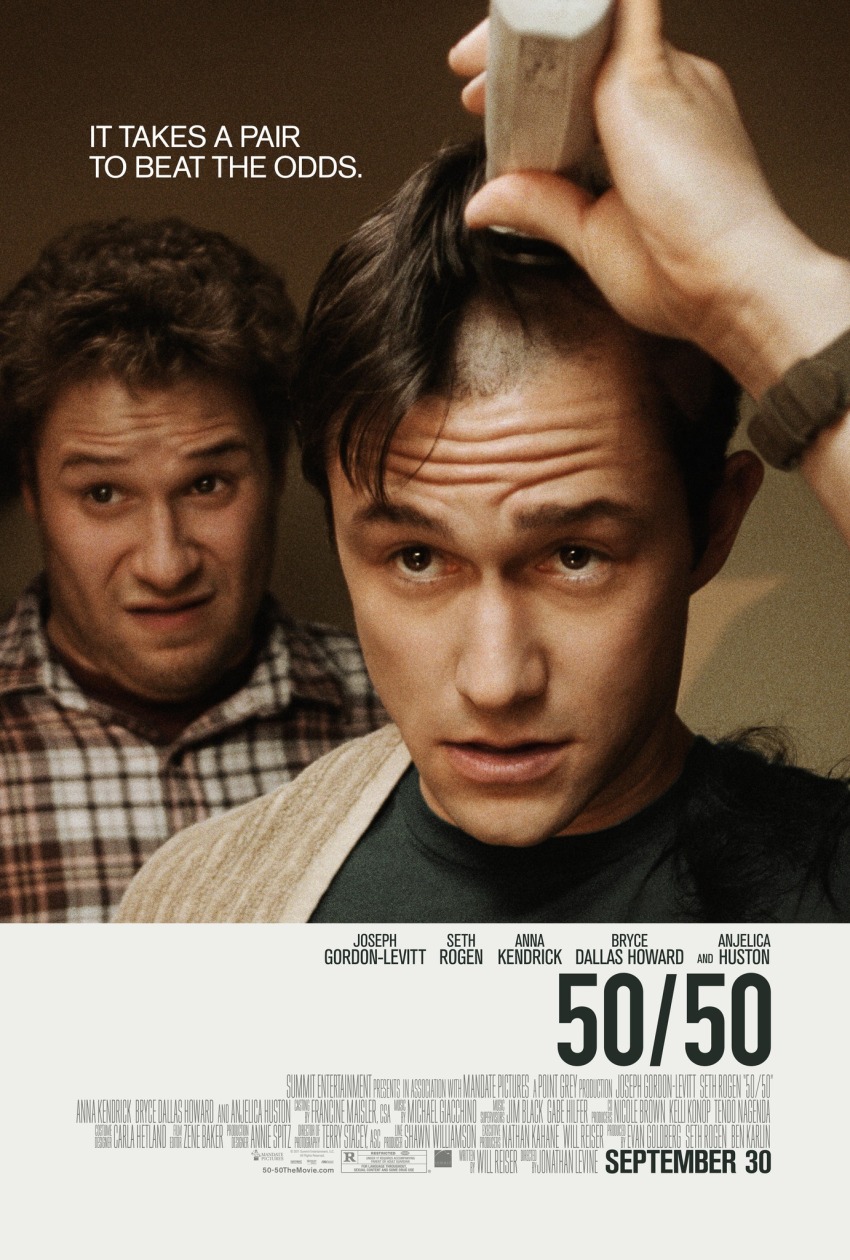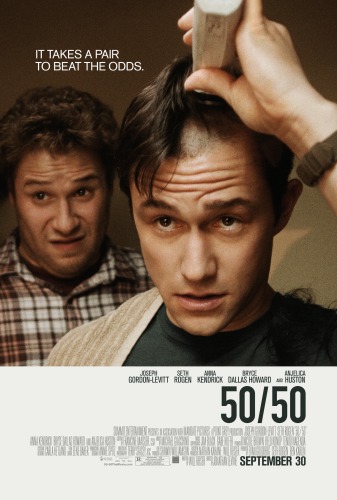 Available at Amazon Prime | Netflix
This movie was released even before the fault in our stars and combines the teams of action, comedy, drama, and romance. The movie has a total runtime of 100 minutes and an R rating. The movie has been directed by Jonathan Levine and it's probably one of his best works within this genre. It has received a 93% rating from Rotten Tomatoes and a 7.6 rating from IMDb.
It has even received a positive response from places like Metacritic. The movie stars Joseph Gordon Levitt as Adam and Seth Rogen as Kyle, with Anna Kendrick as Catherine. Just as the title suggests, here our male lead is given a 50/50 chance of surviving. Naturally, the element of a terminal illness makes these movies Like five feet apart.
Adam played by Levitt has always been very cautious regarding his health, making it his priority. However, he is disheartened on learning that he has a malignant tumor all to his spine. Eventually, he starts to see I typist played by Anna Kendrick, and their relationship develops beyond the professional sphere into something more intimate. We cannot go without the mention of Seth Rogen who provides great casual relief and realism to a movie that would otherwise have been consistently sad. Perhaps, this movie is suited for a slightly mature audience.
---
The Spectacular Now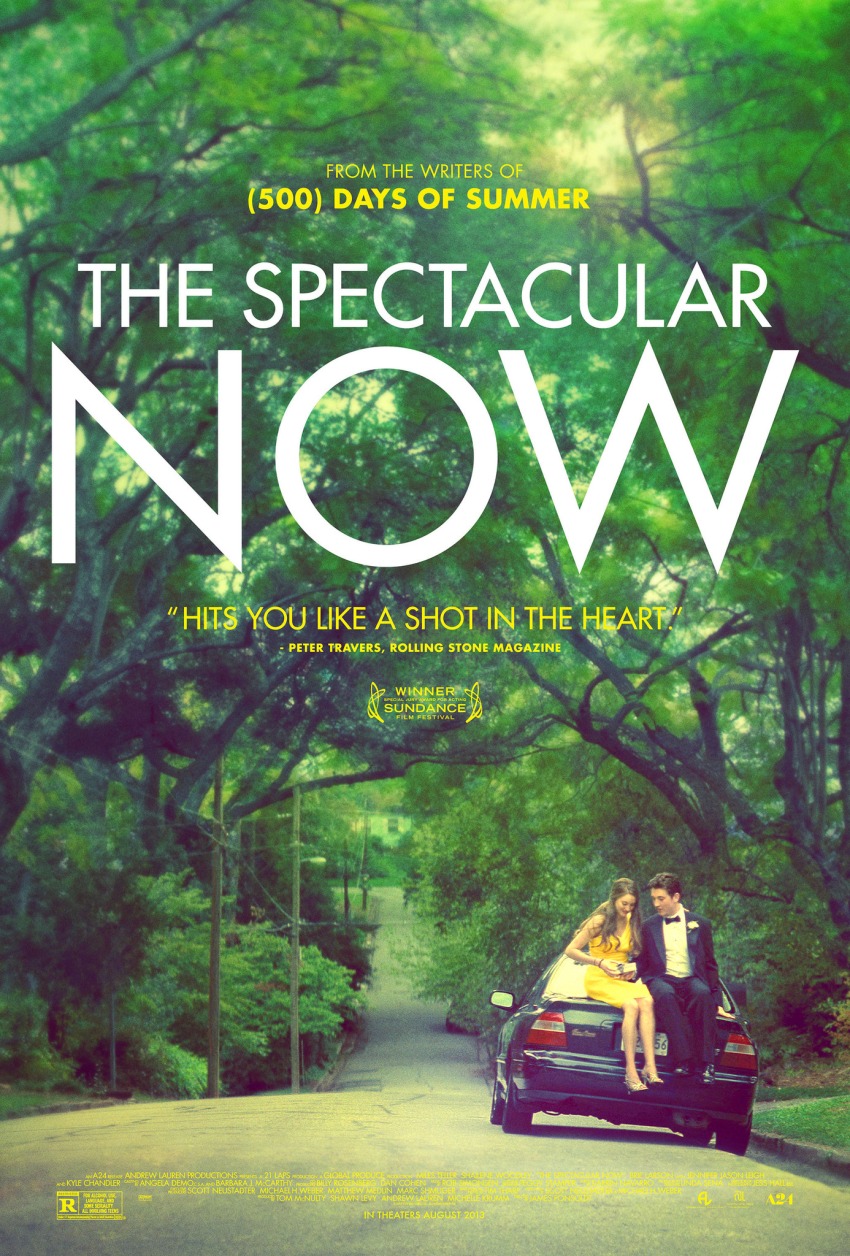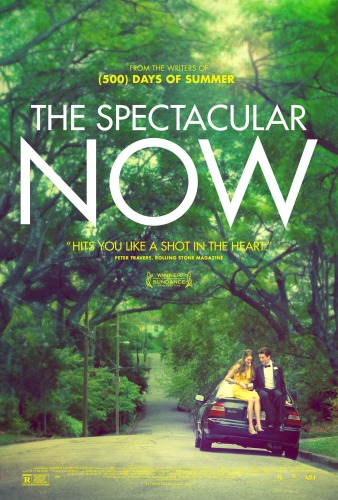 Available at Amazon Prime
When talking about movies that have received some of the highest ratings from audiences and critics, we have to mention The Spectacular Now. The movie has got as much as 91% positive ratings from Rotten Tomatoes and a whopping 7.1 score from IMDb. The best part about this movie is that even Metacritic has even at a score of 82 out of 100.
The movie stars Miles Teller, Shailene Woodley, Brie Larson, and Masam Holden among others. You can watch the movie on iTunes, YouTube, Amazon Prime, Showtime, and various other sources. If you are looking for a movie that mixes the elements of comedy along with romance and drama, then this could be your favorite pic.
The movie shows Sutter played by Miles Teller as a popular high school kid who ends up crossing paths with Aimee Shailene Woodley, who seems to be his absolute polar opposite. She is a school-oriented, academic and shy girl who eventually ends up piquing the interest of Sutter. Henceforth, a quick romance begins and the movie explores the growth of the relationship between two contrasting personalities.
---
A Walk To Remember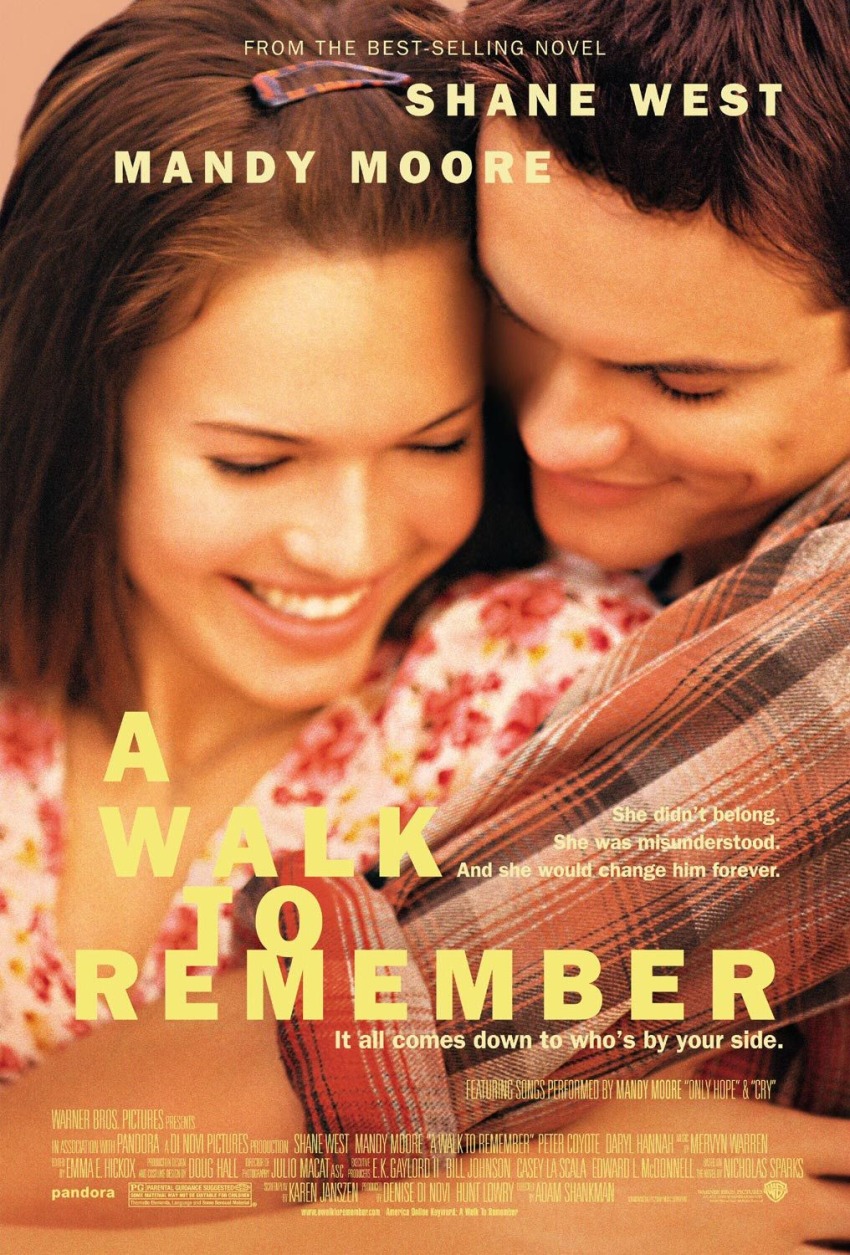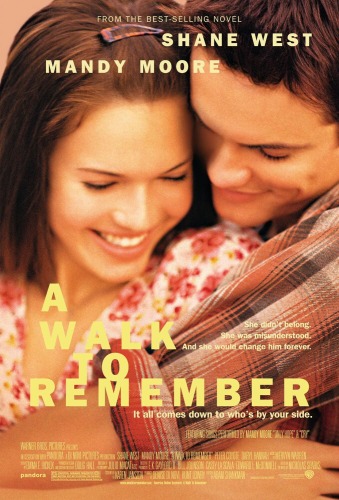 Available at Amazon Prime
Any list that talks about romantic dramas and tragedies will simply have to mention Movie a walk to remember within its top ten. We were highly pulled to put this entry in the very first place. however, we stopped translating it is an old entry, and might not resonate with the present audience. regardless, the fact remains that this movie is one of the most important milestones in the genre of tragic comedies, drama, coming of age romance, etc. the movie was released back in 2002, setting the standard for all romantic tragedies that were to follow. It has a PG rating and has been directed by Adam Shankman. if you Love to see romantic Movies Like Five Feet Apart, it's gonna be your Favorite option.
The movie can be easily streamed on Netflix, Amazon, YouTube, Google Play, among other sources. the movie has a typical bad boy good girl premise under consequent romance between contrasting characters. Carter as the popular teen is caught a prank and is required to do community service to make up for the same. During this time he happens to meet Jamie Sullivan, daughter of the town's reverend and falls in love with her head over heels. This movie also introduces the possibility of immature death, with Jamie disclosing that she has leukemia.
---
Everything, Everything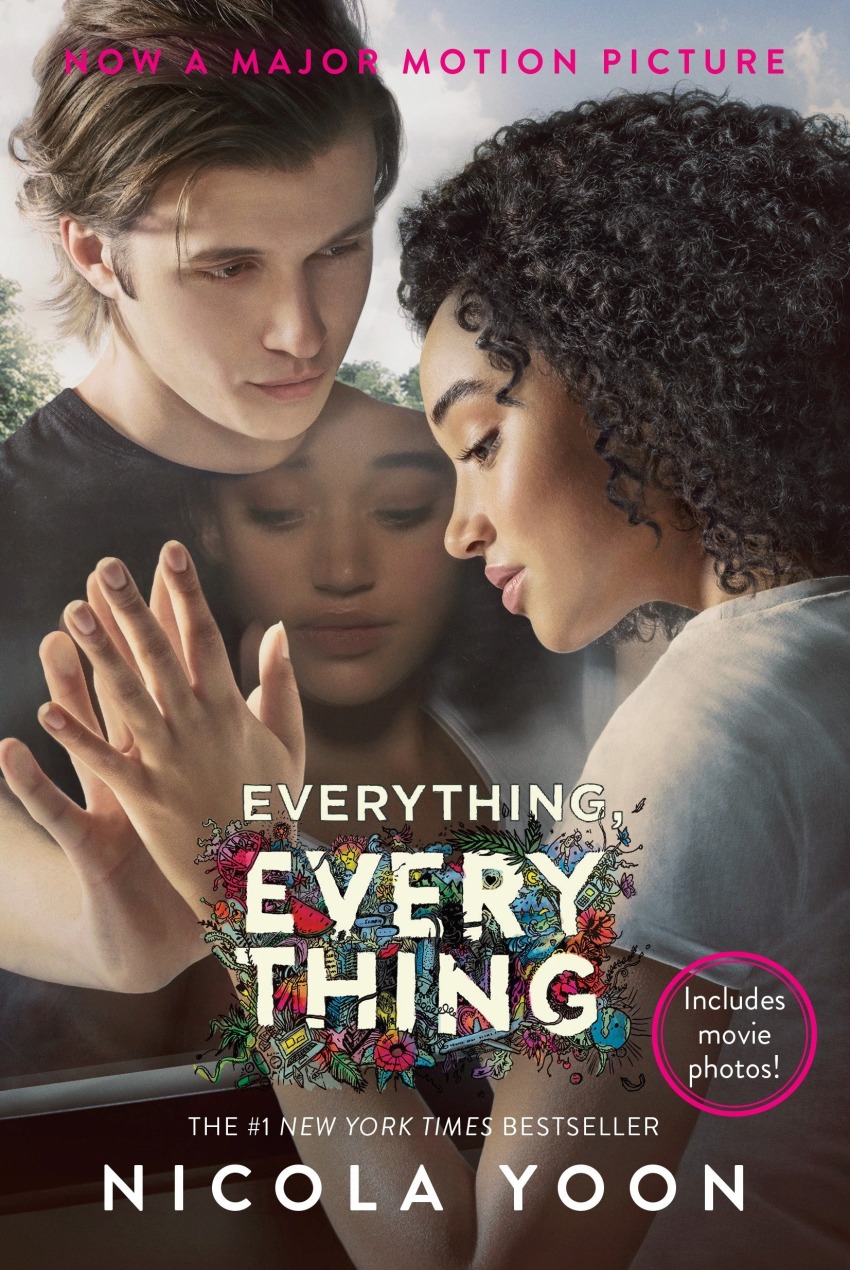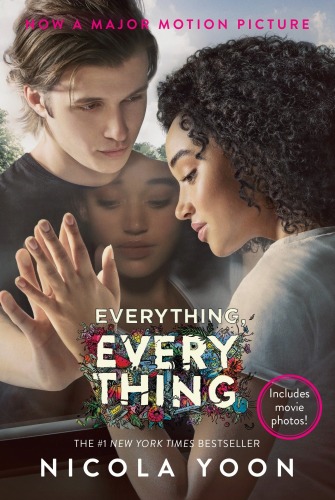 Available at Amazon Prime
This is one of our recent entries which was released on May 18, 2017. It mixes the genres of romance, and teen drama within a runtime of 96 minutes. Further, it has a PG13 rating and has been directed by Stella Meghie. Although, we must point out that it has comparatively low ratings, with IMDb giving it a 6.4 and Rotten Tomatoes rating it at 45%. However, the movie was extremely successful among its targeted audience and even various sections from other communities. The movie stars Amandla Sternberg and Nick Robinson as Maddy and Olly respectively. The movie can be streamed on YouTube, iTunes, DIRECTV, Amazon, and other places.
Everything, Everything is a movie where we have been shown the triumph of love over every other nemetic element and obstacle. However, we must tell you that the movie is a tear-jerker, and you should be ready with tissue papers since the sentiments involved are extreme and bound to make you cry. Maddie who is 18 years old has been living hermetically for a long time since he's the first from a chronic illness.
On the other hand, Ollie is the neighbor and love interest who refuses to let anything, including natural obstacles come between their relationship. The team has been explored through previously unemployed devices. Therefore, if you are looking for something fresh and different, then this movie is highly recommended.
---
A Star is Born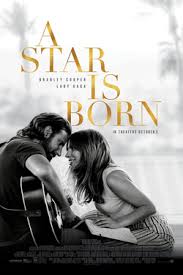 Available at Amazon Prime | Netflix
Let us start the description with the amazing cast that this movie has. The archetype in her genre of pop music, Lady Gaga has been cast as the leading lady within this movie, along with the incontestably impressing Bradley Cooper as the male lead. They two play the characters of Ally and Jack respectively within a musical which was one of the most appreciated dramas created within the year of its release.
The best part about this movie is that it is not only a regular dramatic piece but is also acclaimed for its cinematography and screenplay. It has been rated 90% by Rotten Tomatoes and,  received 7.7 scores from IMDb. Moreover, this movie is probably the most talked-about entry within this list, also having received Academy nominations. Jackson Maine is a veteran singer who happens to come across an undiscovered and struggling artist played by Lady Gaga. There is an instant spark between the two, and they eventually fall in love- growing and enjoying each other's company.
Through his sources, Jackson can get Ally out in the spotlight, opening a quick way to fame for her. However, Jackson now has to deal with some internal struggles/demons, and with Ally busy managing her newfound fame, the relationship between the two suffers. The movie is more full-fledged in its theme and will be loved by audiences in most age groups.
---
Me Before You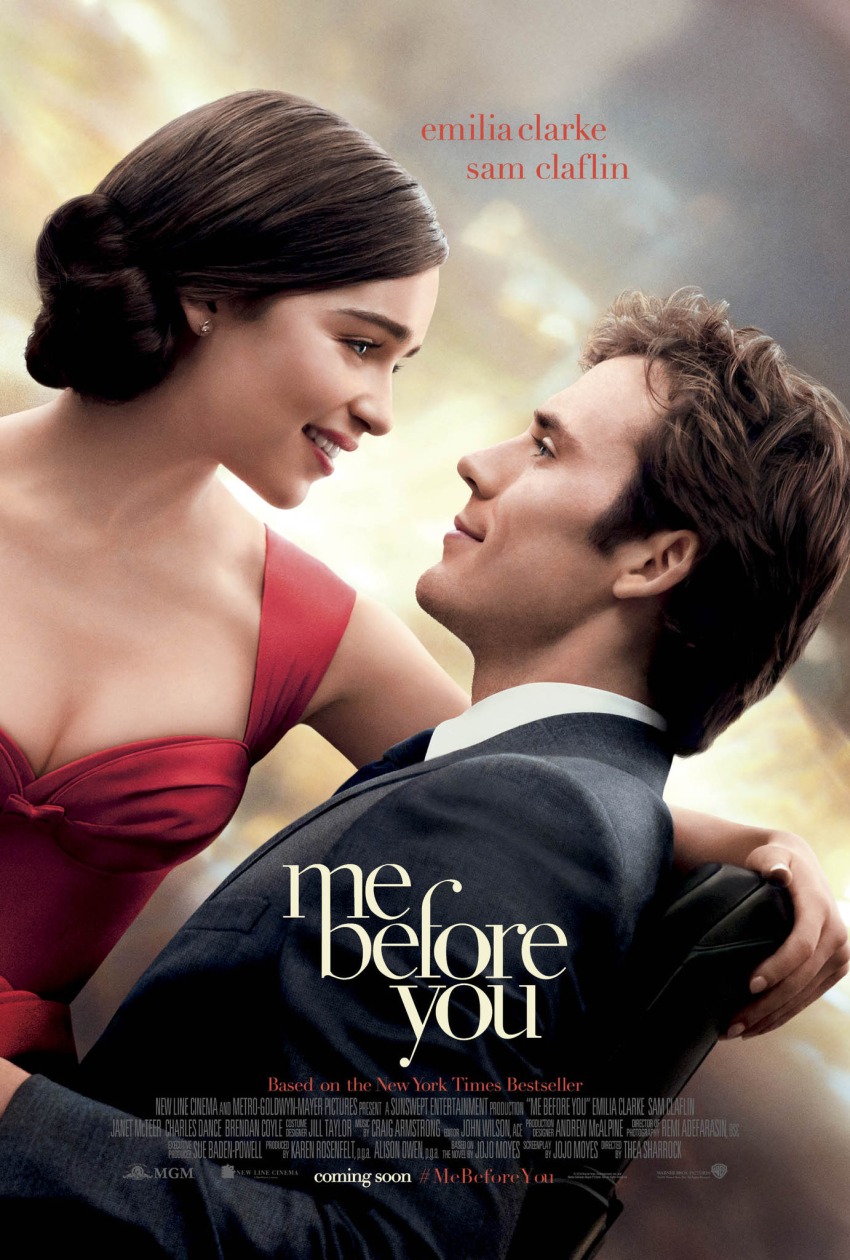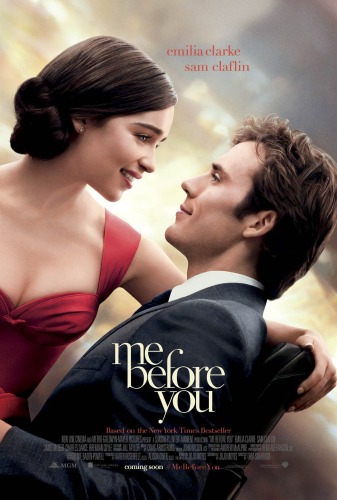 Available at Amazon Prime | Netflix
This movie has been a favorite among a large number of people and varied audiences. it has a runtime of 110 minutes and combines drama, romance, and tragedy. The movie has been directed by Thea Sharrock and is one of her best works to date. IMDb has rated it a 7.4 out of 10, clearly showing the critical acclaim of the movie as well.
The movie stars Sam Claflin and Emilia Clark as Will Traynor and Lou Clark respectively. The movie also stars Vanessa Kirby as Alicia and Pablo Raybould as Frank. You can easily stream the movie on YouTube, iTunes, DIRECTV, Amazon, Google Play, and other sources. Another tearjerker, this movie was one of the most successful romantic hits of 2016.
Louisa Clark comes from a middle-class family, in desperate need of financial aid. To abate this crisis, Louisa takes a job within the home of a wealthy banker called Will Traynor who is paralyzed and has dealt with a life-changing accident resulting in prolonged trauma.
He seems to be an impossible man with an irritable temper and a difficult personality to stop however, this unapproachable man eventually melts in the presence of Louisa and falls in love with her. However, his health comes in way of their relationship, which is eventually explored with great detail in the movie.
---
The Vow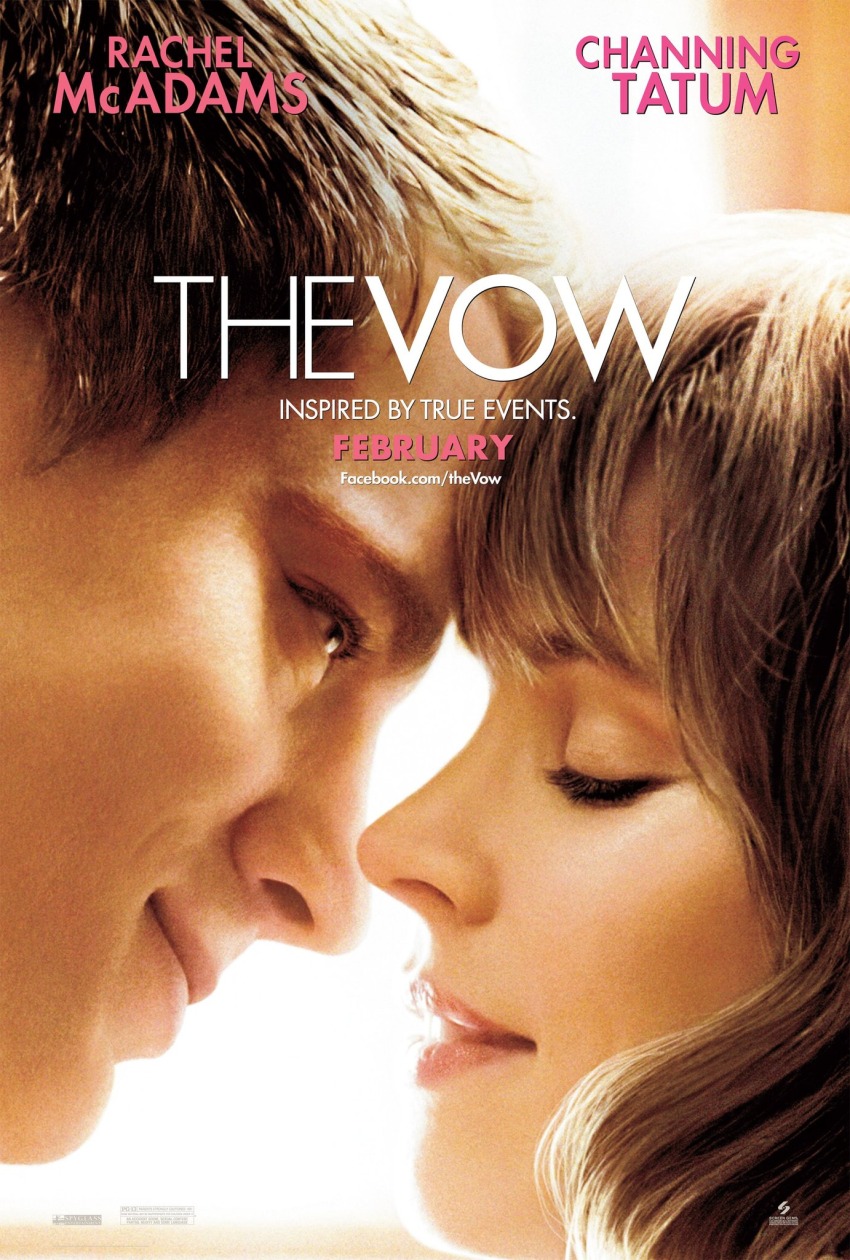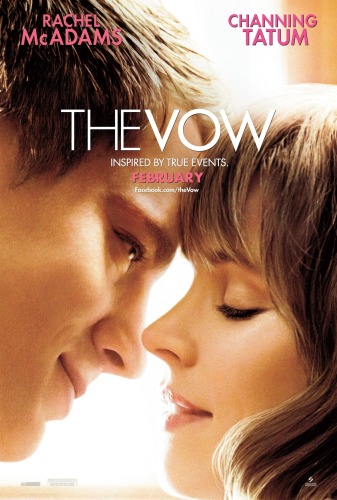 Available at Amazon Prime | Netflix
This movie was released in 2012 and is one of the most recommended and most mentioned entries within romance drama. It has an IMDb rating of 6.8, which is perhaps a little less than other entries in this list. However, the movie was an amazing success at the box office, clearly showing its mass appeal.
This movie stars Channing Tatum and Rachel McAdams as Leo and Paige respectively. The two were formally married until the couple meets an accident that fatally injured Paige greatly affecting her memory which seems like it's lost forever. In 2013 this movie was the eighth highest-grossing romantic drama that had been produced since 1980. Spyglass Entertainment's answer does this movie is one of the most successful creations to date.
the movie has a retrospective chronology that could order with scenes from the past merging with the scenes from the present. Therefore, if you are looking for a unique style of narration, then this movie will be able to satisfy your demand. It remains to be seen if Paige will once again recover her memory and remember her husband and the love she has for him.
However, what is most Julie notable is the love start Leo has for his wife, refusing to give up on her even though she fails to recognize his presence in her life and keeps pushing him away. If you are looking for a well-created drama with a nuanced approach towards love and relationships, then this movie will prove highly appealing.
---
Love Story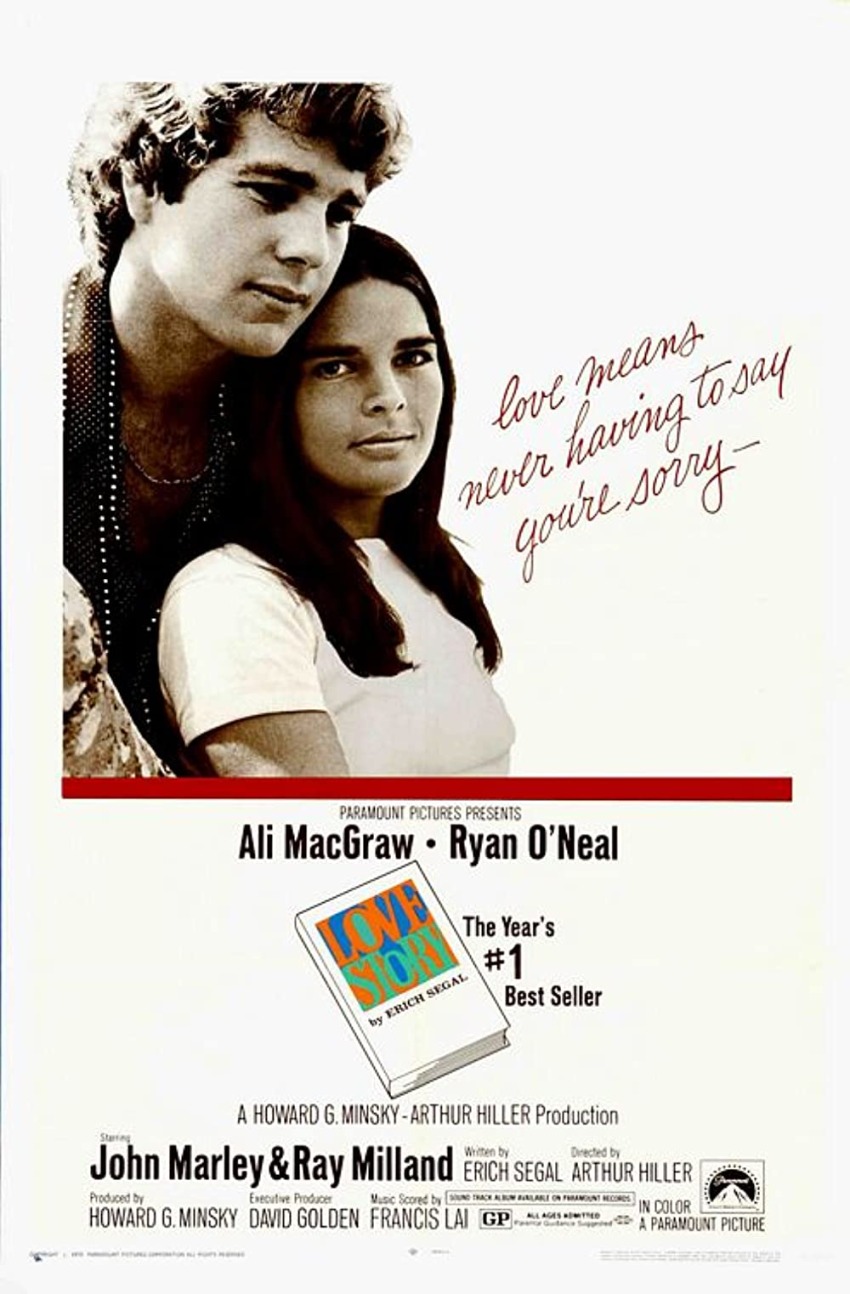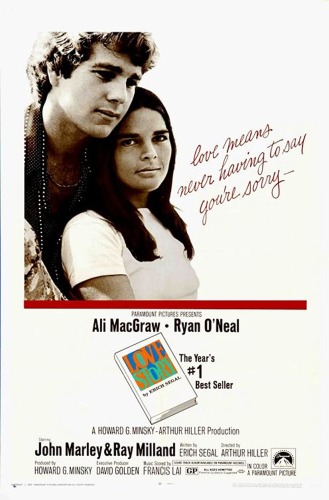 Available at Amazon Prime | Netflix
This is the oldest entry within our list, having been released in 1970. The movie is an absolute classic in the genre of romantic drama and has been nominated for several Academy Awards. This movie was written by Eric Siegel who is also the author of the novel with a similar name.
altogether, the movie was nominated in seven categories within the Oscars, making it a timeless classic within its genre and one of the most acclaimed ones. The movie is also highly appreciated for the amazing soundtrack provided by its composers. The characters of Ali MacGraw and Ryan O'Neal have been registered in cinematic history as one of the most iconic tragic young couples. It is one of the best Movies Like Five Feet Apart.
Oliver Barrett played by Ryan is the heir of an American upper-class family and is currently attending Harvard college. On the other hand, Jenny, played by Ali comes from a simple working-class family and attends Radcliffe college, studying classical music.
They have differences but eventually, fall in love. They find various oppositions in the form of Oliver's family and hindering obstacles within their relationship. However, perhaps the most determining factor or element is that of terminal illness which ails Jenny. If you are looking for a dramatic piece within this genre, with elements of the past society, then this story shall be great for you and other viewers.
---
The Notebook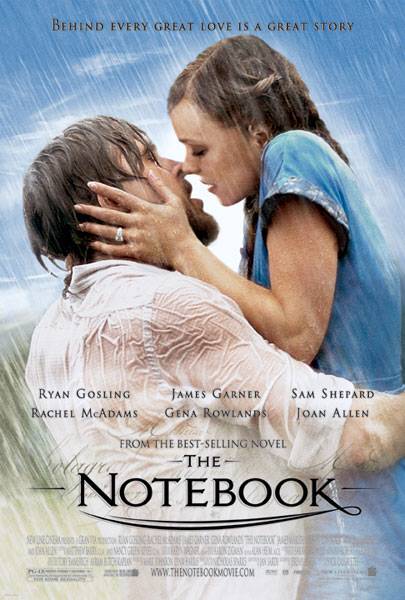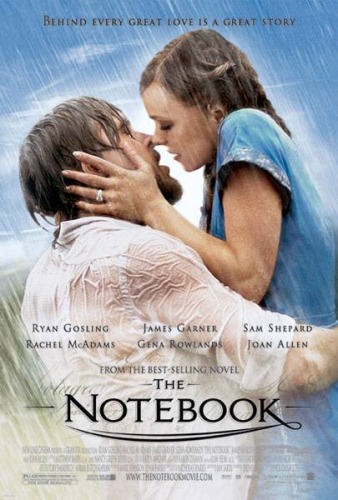 Available at Amazon Prime | Netflix
Nicholas Spark has always been known for the amazing romantic dramas and tragedies that he writes. The notebook is another movie based on one of the sparks' novels by the same name. It explores the relationship of two young people who come from extremely opposite social backgrounds.
The movie deals with the themes of separation through time, change, immortal love, and emotional fortitude. The movie was released in 2004 and stars Ryan Gosling as Noah and Rachel McAdams as Allie Hamilton- the two protagonists in the film.
Allie and Noah are deep in love when the former must leave the town, only for the two to meet seven years later again. She must now choose between her fiancé and Noah whom she had left behind in the past for stop this is a movie that will make you laugh and cry at the same time. It is beautifully written and executed, making it another romantic masterpiece.
Conclusion
Romance is a genre that is more or less Evergreen within the world of novels, cinema, music, and most artistic form. Movies like Five Feet Apart add a clear example of how this genre never loses its spark and replenishes itself time and again for its viewers. If you relate to this view, then we are sure that the entries above will be able to satisfy your needs as a cinematic. Make sure that you go to the article above, and find the perfect pic. Now You Know All About the Best movies Like Five Feet Apart.