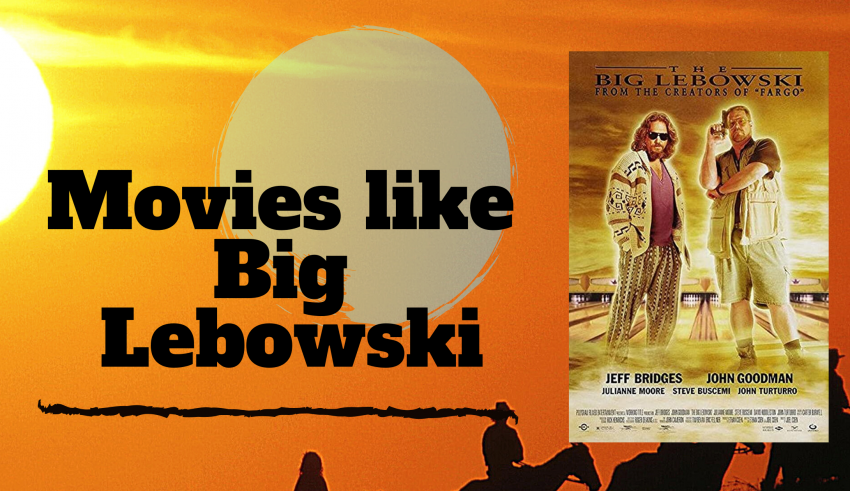 Every cinephile has a genre of movies they just can't seem to get enough of –psychological thrillers, biographies, rom-coms, dramas – we all have our favorites. But one genre that nobody can seem to say no to is comedy. And how can we talk about the genre without mentioning the comedic genius – Big Lebowski.
Anyone who dotes on this movie will never again be impressed with so-called comedy movies that are all about sex jokes, slapstick comedy and nonsensical storyline. For all you Big Lebowski lovers out there who are finding it awfully hard to find a quirky comedy of your liking, we have just the thing. Here are our top 10 movies like Big Lebowski.
Directed by the Coen Brothers in 1998, Big Lebowski the indie comedy film following the escapades of "The Dude" – a chilled-out, middle-aged stoner who spends his time bowling, driving around town and "occasionally acid flashbacking"- was a mega-hit from the very get-go. It was bold, original and peculiarly delightful. It's no wonder we are all still raving about it some 22 years later.
A comic masterpiece, Big Lebowski deserves every bit of the cult following it has managed to acquire over the years. And although a hard movie to emulate, here is our pick of top 10 comedy movies similar to Big Lebowski
Following Are The Best Movies To Substitute Big Lebowski:
Inherent Voice

Available on Amazon Prime | Netflix
It's widely believed that anything Paul Thomas Anderson touches turns to gold and Inherent Vice has been no exception. His movies have never been easy to digest but he really takes the cake with this 2014 neo-noir flick.
Private investigator, Doc (Joaquin Phoenix) is visited by his former lover Shasta Fay (Katherine Waterston) with a twisted new case. Shasta hires Doc to prevent her current beau from being wrongfully committed to a mental asylum by his wife and lover. Doc takes on the case with confidence but soon finds himself pulled into an erratic scheme of lies and deception.
Firstly, Inherent Vice is stoner art. It's crazy, zany, confusing, clumsy and trippy and a movie like this is best enjoyed baked. A stellar OST, a passionate cast, a whimsical story and the intentional disoriented directing, makes Inherent Vice instantly recognizable as a Paul Thomas Anderson production. One of its kind, the movie has all the ingredients that could potentially make it the next Big Lebowski. Take this fun-filled joy ride and find yourself thinking about it for weeks to come.
---
Napoleon Dynamite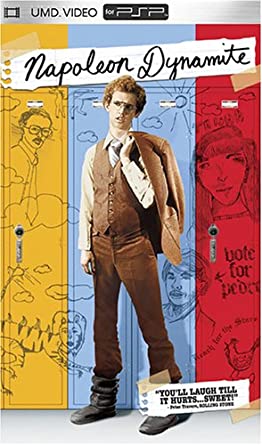 Available on Amazon Prime 
 Now here's a movie that could live up to the standard set up by Big Lebowski. Royally underrated Napoleon Dynamite is a hidden gem of the indie genre. You may have also chanced upon the protagonist of the film thanks to the array of creative Halloween costumes.
Awkward and unkempt teen, Napoleon finds himself reluctantly roped in on his quirky and dysfunctional family's misadventures all the while trying to win the school presidency elections for his best mate and ask the girl of his dreams to a school summer dance.
Quite possibly the quirkiest comedy to be ever made, Napoleon Dynamite does not cater to the mainstream TV viewers. Its fresh, off-centre and unapologetically creative. It's sure to strike a chord with the fans of Big Lebowski.
---
The Nice Guys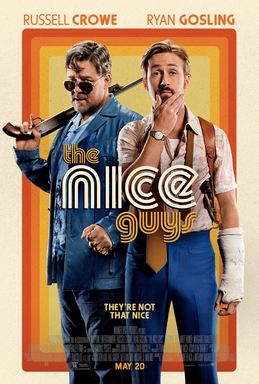 Available on Amazon Prime | Netflix
 As does any movie starring Ryan Gosling, The Nice Guys written and directed by Shane Black of the Lethal Weapon franchise created quite a buzz in the box-office pre-release. Unfortunately for some indefinite reason, the film did not do so well and many missed out on watching this comedic gem.
Apart from their shared profession as private eyes, Holland March (Ryan Gosling) and Jackson Healy (Russell Crowe) are as different as chalk and cheese. As fate would have it they find themselves reluctantly pairing up in a bid to solve the mysterious disappearance of a young woman named Amelia (Margaret Qualley). When dead bodies start to pile in the investigation, the duo soon begins to realise that Amelia comes with deadly secrets of her own and has made some very dangerous enemies.
Set in the evergreen 1970s, The Nice Guys is instantly likeable thanks to its fast wit, easy chemistry between the leads and comic bits. Make no mistake, the movie is no masterpiece that will be remembered and revered for generations. But it is an action-packed enjoyable comical ride laced with mystery that will keep you thoroughly entertained. Buddy cop movies have become somewhat of a rarity despite being well-loved by the audience, so do yourself a favour and give The Nice Guys a go. We promise you won't be disappointed.
---
In Bruges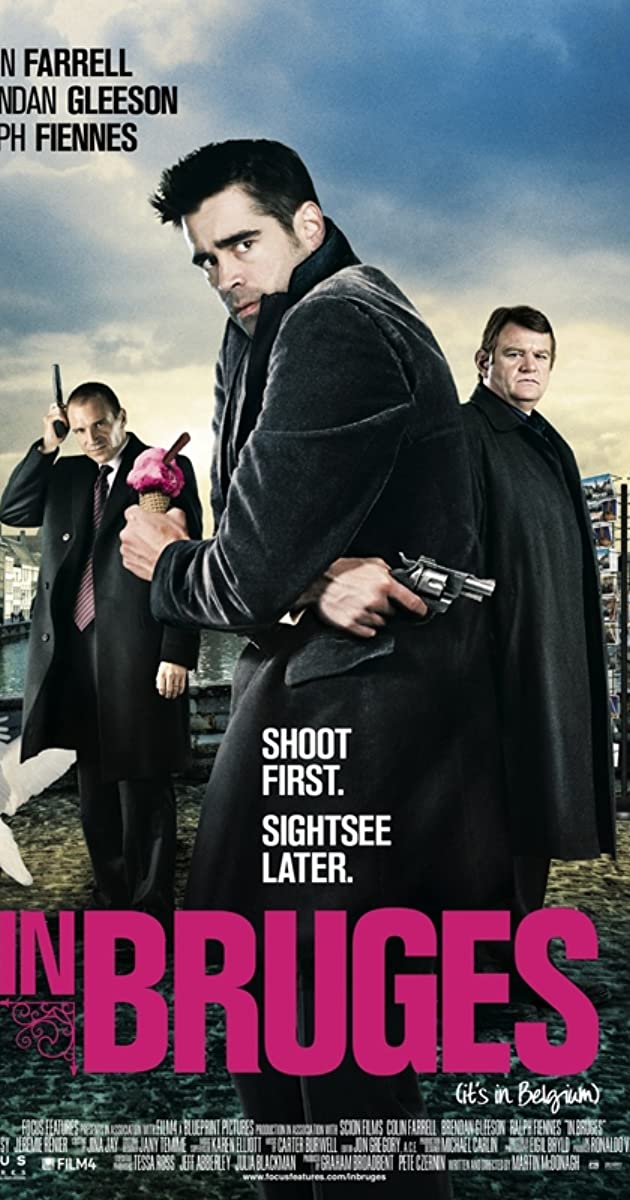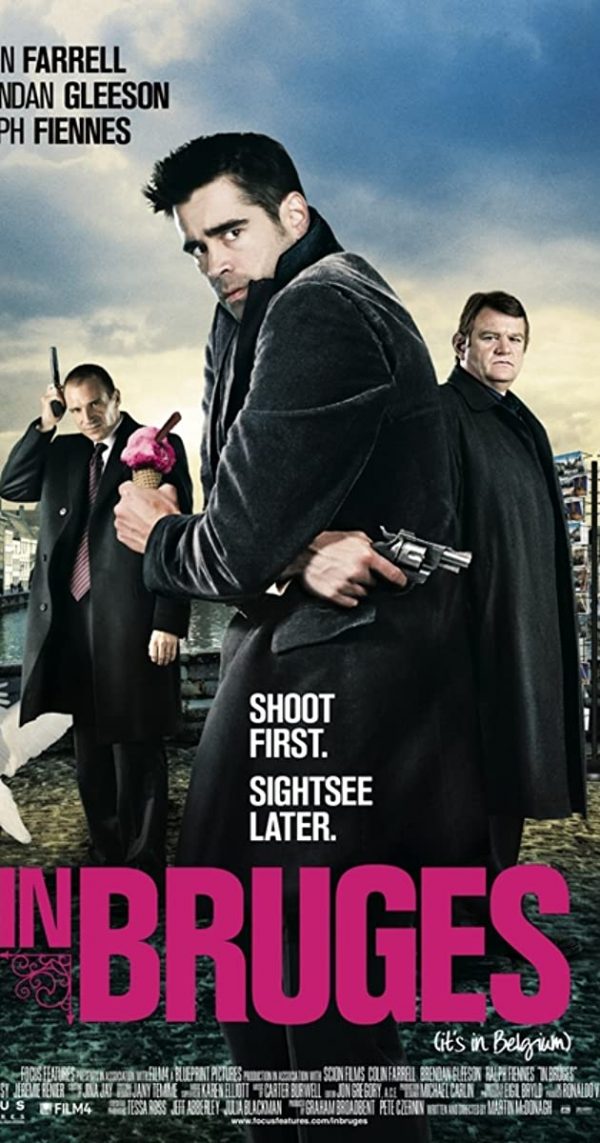 Available on Amazon Prime | Netflix
 Martin McDonagh's debut feature is a delicious dark comedy that deftly explores themes of guilt and redemption. A British black comedy like no other, In Bruges was an instant hit.
After a botched job which mistakenly led to the killing of an innocent young boy, two hitmen Ray (Colin Farrell) and Ken (Brendan Gleeson), decide to lay low in the mundane albeit beautiful town of Bruges. Things get complicated when their boss (Ralph Fiennes) instructs Ken to kill off Ray.
Ever wondered if you could grow to love characters who make a living of killing? In Bruges makes it happen. A tightly knit story, clever dialogues and witty humour makes In Bruges a must-watch.
---
Kiss Kiss Bang Bang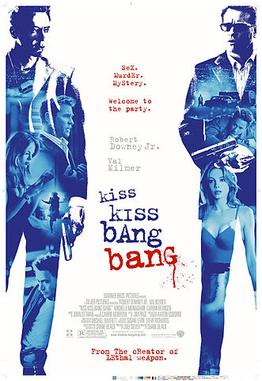 Available on Amazon Prime | Netflix
Another one by Shane Black, Kiss Kiss Bang Bang is a bold, action-packed comedy thriller that will keep you giggling throughout the movie.A thief masquerading as an actor finds himself intricately involved in a murder mystery when he befriends a private investigator. When a struggling actress joins the team, the trio race to solve the crime.
Shane Black is a dark comedy genius and he proves it again and again. But the heart of the story is Robert Downey Jr. with his impeccable facial expressions and actions. Watch it for the starry cast, smart script, hilarious bits and engaging mystery, love it for Robert Downey Jr.
---
Office Space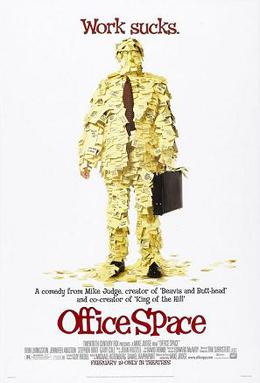 Available on Amazon Prime 
This 1999 office comedy directed by Mike Judge paved the way for workplace comedy. Anyone who has been fortunate enough to chance upon the movie is sure to come back to this "cubicle classic" time and again.
Software Engineer Peter is frustrated with his corporate job and he couldn't hate his workplace more. To exact revenge, he carefully crafts a vengeful plan with his two friends to plant a virus in his company's computer system. Needless to say, things go haywire from there.
At first glance Office Space may seem like the kind of film that criticizes work-life, of course, it does but ultimately the movie becomes much more than that. Immediately relatable to anyone who feels "stuck" or "caged" and in search of some much-needed adventure may as well be misadventure, Office Space is sure to resonate with every age group.
---
Dazed and Confused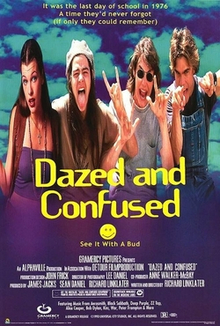 Available on Amazon Prime | Netflix
 Keeping in harmony with Big Lebowski's quirky genre, Dazed and Confused is a coming-of-age comedic piece directed and written by Richard Linklater. It's a light movie that you watch for the laughs and giggles but what stays with you is a 70's nostalgia that you either were never lucky enough to experience or have buried deep in your memory.
Set in Texas 1976, Dazed and Confused follows the lives of high school and junior high students as they paint the town red in an ode to celebrate their last day of school. From pranking freshmen kids, smoking a few doobies, trashing the local pool to hitting up a keg party – they do it all and with such zest.
The movie also has an all-star cast right before they gained accolades in the industry. Matthew McConaughey's breakout role in the film will be remembered for generations to come. An uber-cool timeless teen movie no matter the era, Dazed and Confused is not to be missed. Follow the kids of Dazed and Confused around town as they aimlessly drive around in their mustangs with blasting rock and roll music and reminisce your own reckless and surreal teen years. Alright alright alright!
Related: Movies Like Dazed and Confused
---
Hail, Ceaser!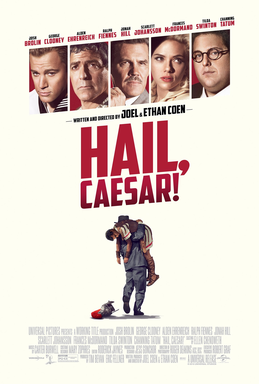 Available on Amazon Prime | Netflix
 The Coen Brothers are highly revered in the genre of comedy and with good reason. If you want to watch the brothers weave their magic once again as they did Big Lebowski, you've got Hail, Ceaser!
Fixer for Capitol Pictures in Hollywood, Eddie Mannix finds himself leading one of the most exhausting days of his career as he deals with a pregnant starlet, raunchy gossip columnists, a missing mega-star and a lucrative job offer for himself.
Hail, Ceaser does a remarkable job at exposing Hollywood's follies and celebrating its undeniable magic, in tandem. For those who have forgotten what old Hollywood tastes like, bring out the silverware, lay out a napkin and dig in!
---
Ghostbusters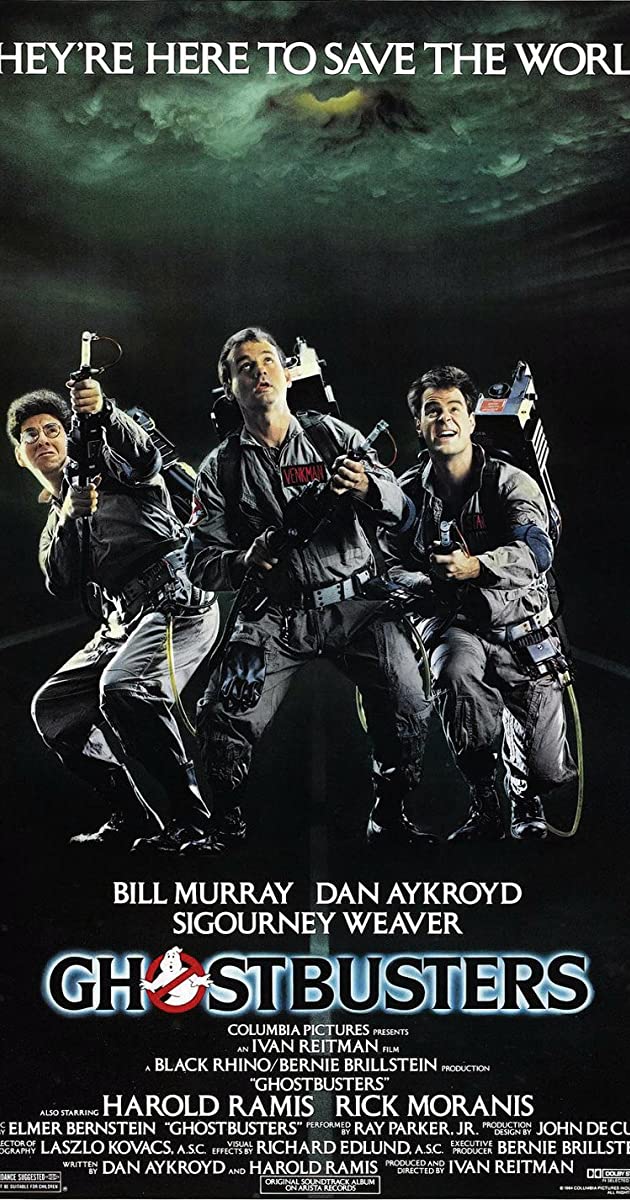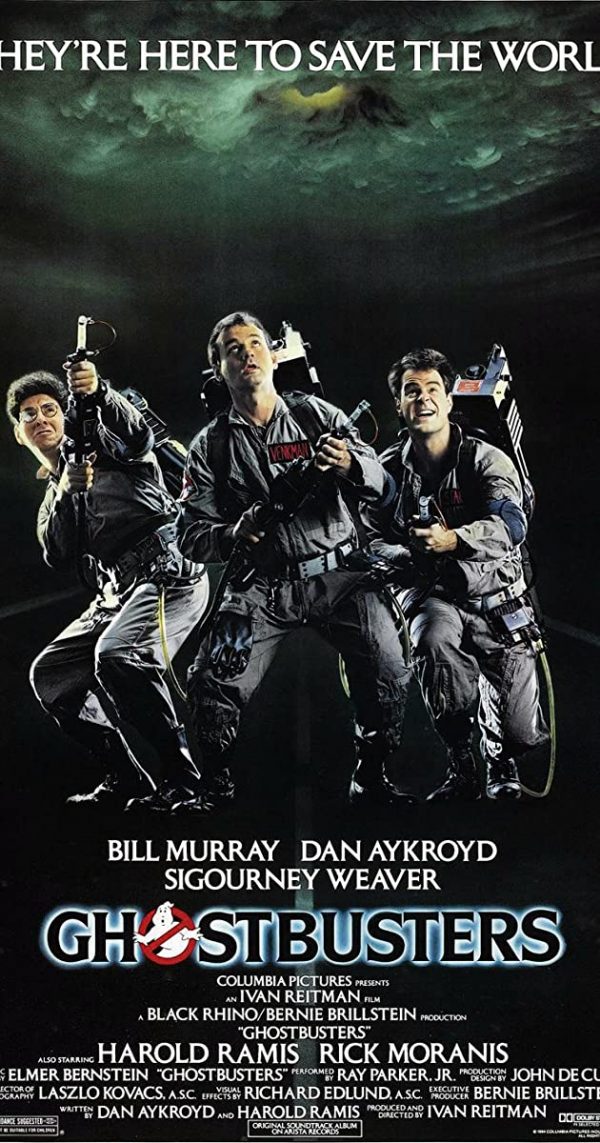 Available on Amazon Prime | Netflix
Ivan Reitman's magnum opus supernatural comedy Ghostbusters has become somewhat of a household name and with good reason. A timeless classic that has continued to spread laughs and guffaws for generations Ghostbusters was definitely the first of its kind.
Fired from their jobs as parapsychologists, Peter Venkman, Raymond Stantz and Egon Spengler team up establish the Ghostbusters; an organization that fights off sinister ghosts in the Big Apple.
This iconic 80's movie was light years ahead of its time with its unique plotline, superb special effects and engrossing characters. A perfect cocktail of laughs and scares, Ghostbusters is a must-watch for all ages to come.
---
Ferris Bueller's Day Off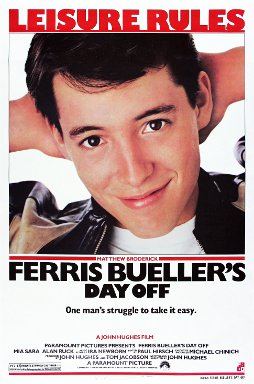 Available on Amazon Prime | Netflix
It's commonly agreed that nobody can do teen comedies like John Hughes, and Ferris Bueller's Day Off is tangible proof of the statement.Ferris Bueller (Matthew Broderick) is an easygoing, smart kid who likes living life on his own terms and does not do well with routines.
So, on a fine working day, he calls up his school under the pretence that he is near about on the verge of death and must spend the day in bed nursing his health. After blowing off school for the day he decides to ride around town with his girlfriend and friend, simultaneously trying to shake off his suspicious dean of his tail.
Intermittently hilarious, zesty and verbose, Ferris is a treat to watch on-screen as he scams his way through the entire day. The movie never bores and keeps you on your toes as you wait for the newest trouble the trio are going to rake up. Ferris Bueller's Day Off is simple at its heart and has a clear message: "Life moves pretty fast, if you don't stop and look around once in a while, you could miss it"; words that we all can strive to live by once in a while. And the movie would be the perfect start to that.
---
Conclusion
Now that you have the perfect list to get started out on a quirky comical movie night, why not amplify the fun? Movies such as these are ten times better with the right company. Call in your best buds and find yourself rolling over in fits of laughter as you go on a comedy marathon.