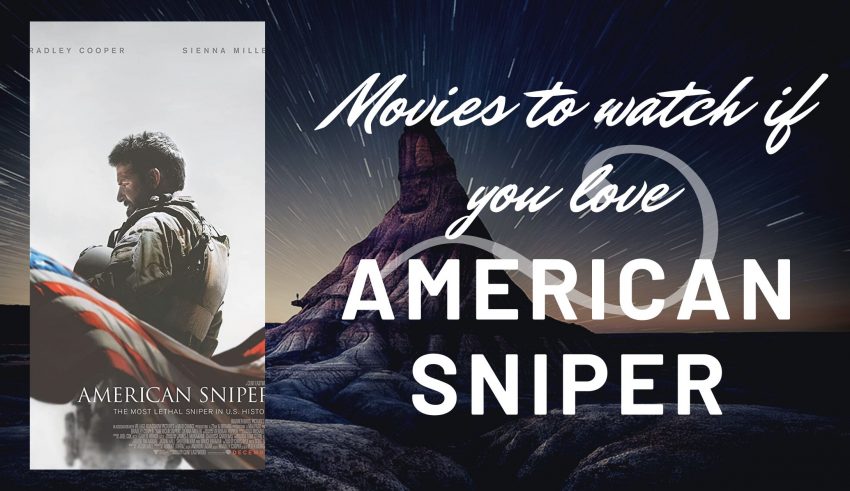 War movies can not only be very emotionally taxing but some may even continue to haunt us for a long time. And yet for some inexplicable reason, we are drawn to them like a moth to a flame. There's something about the brutal honesty and verity of these movies that calls to us. Clint Eastwood's magnum opus American Sniper starring himself and Bradley Cooper is one such movie. We understand it might not be too easy to go back into watching happy-go-lucky movies after experiencing an epic such as this, so here are a few movies similar to American Sniper that are sure to strike a chord with you.
Here are some best movies to watch  like American Sniper:
12 Strong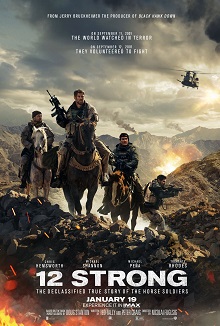 Available on Amazon Prime | Netflix
No matter our origin and country, the terror attacks of 9/11 filled us with a kind of dread and fury that we didn't know mankind was capable of. We sought vengeance and years later we got it with the assassination of Al Qaeda leader Osama Bin Laden but most of us remain ignorant of the almost immediate revenge plan organized by the U.S. 12 Strong aspires to portray that very story.
Captain Mitch Nelson (Chris Hemsworth) volunteers to lead US Special Forces team into Afghanistan to suppress the Taliban. What was fated to be a dangerous mission from the very outset turns even more sinister, as the soldiers are forced to enter into a very questionable partnership. Outgunned, outnumbered and staring at the grim face of death, 12 valiant soldiers set out to battle the worst of the evil.
12 Strong has all the makings of a good war movie – a stellar ensemble cast, rich cinematography, an airtight script and powerful battle scenes but what makes the movie a great one is its aura of realism. Excellently portraying the heroism, sacrifices and the travails of the 12 horse soldiers, 12 Strong is more than just an entertaining watch.
---
Enemy at the Gates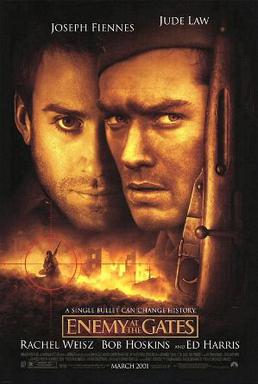 Available on Amazon Prime | Netflix
For the longest time Enemy at the Gates was "the" war movie of modern cinema. Hitler's invasion of Stalingrad makes for a grand story in itself but add to it a deliciously dangerous love story and you've got a movie that nobody can get enough of.
With German enemies at the gates, Russia's most accomplished sniper Vasily Zaitsev (Jude Law) is tasked with keeping the enemy at bay. Being exceedingly good at his job, Vasily soon finds himself entangled not just in the battlefield but also in its politics. Desperate and determined to save face and wring away Russia's beacon of hope Major Konig – German's best sniper is assigned to off Vasily.
Excellently adopting the feeling of old war movies, Enemy at the Gates is gritty, bleak and a powerful story of love at the same time. If you're in the mood for some serious action and violence, there's no better war movie than Jean-Jacques Annaud's Enemy at the Gates.
---
Thank You for Your Service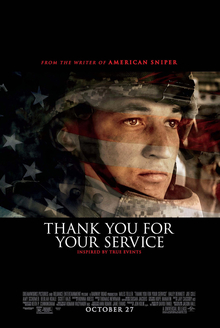 Available on Amazon Prime | Netflix
If you cannot stop gushing about the American Sniper, Thank You for Your Service is the ideal movie to fill (or in this case enlarge) the hole that the movie has left behind. Directed by Jason Hall, the movie explores the lives of veteran soldiers post-war and the trauma they carry with them permanently.
Sergeant Adam Schumann along with 3 other veteran soldiers return home after servicing America in the Iraq war. Fortunate and glad to come home, they soon discover their troubles are far from over when they come to the realization that they may have left the battlefield but the war will never be done with them.
Thank You For Your Service is a highly influential and important movie that quite brilliantly albeit tragically captures the lives of veteran soldiers shedding light on their trials and tribunals as they attempt to settle into life after war. The film acts as a powerful medium to portray the complexities of warfare and how damaging it can be to the human soul. Yes, it isn't the best piece of filmmaking out there but its noble intentions and solid performances make it worth a watch.
---
The Wall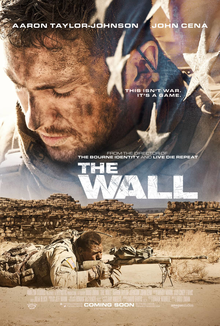 Available on Amazon Prime
This is not your typical war movie, it probably isn't even a "war" movie per se. For anyone looking to delve further into the genre without finding themselves right in the middle of a gory battlefield, The Wall would be the ideal choice.
American soldiers Allan Isaac (Aaron Taylor-Johnson) and Shane Matthews (John Cena) find themselves backed into a corner when an unknown sniper starts taking shots at them. With a dying comrade, a bullet in his leg and the odds stacked against him, Isaac continues to fight for his survival well-aware he has all but little hope of making it out alive.
The Wall did not do as well with the audience as it should have. But as you will find in most cases, some of the best movies are ones which failed to become mainstream. The Wall keeps you glued to the movie for its entirety of 1hr 30 m and does not let you relax till the end credits roll in. The tension and suspense on-screen is so infectious that it creeps in under your skin as well.
---
The Hurt Locker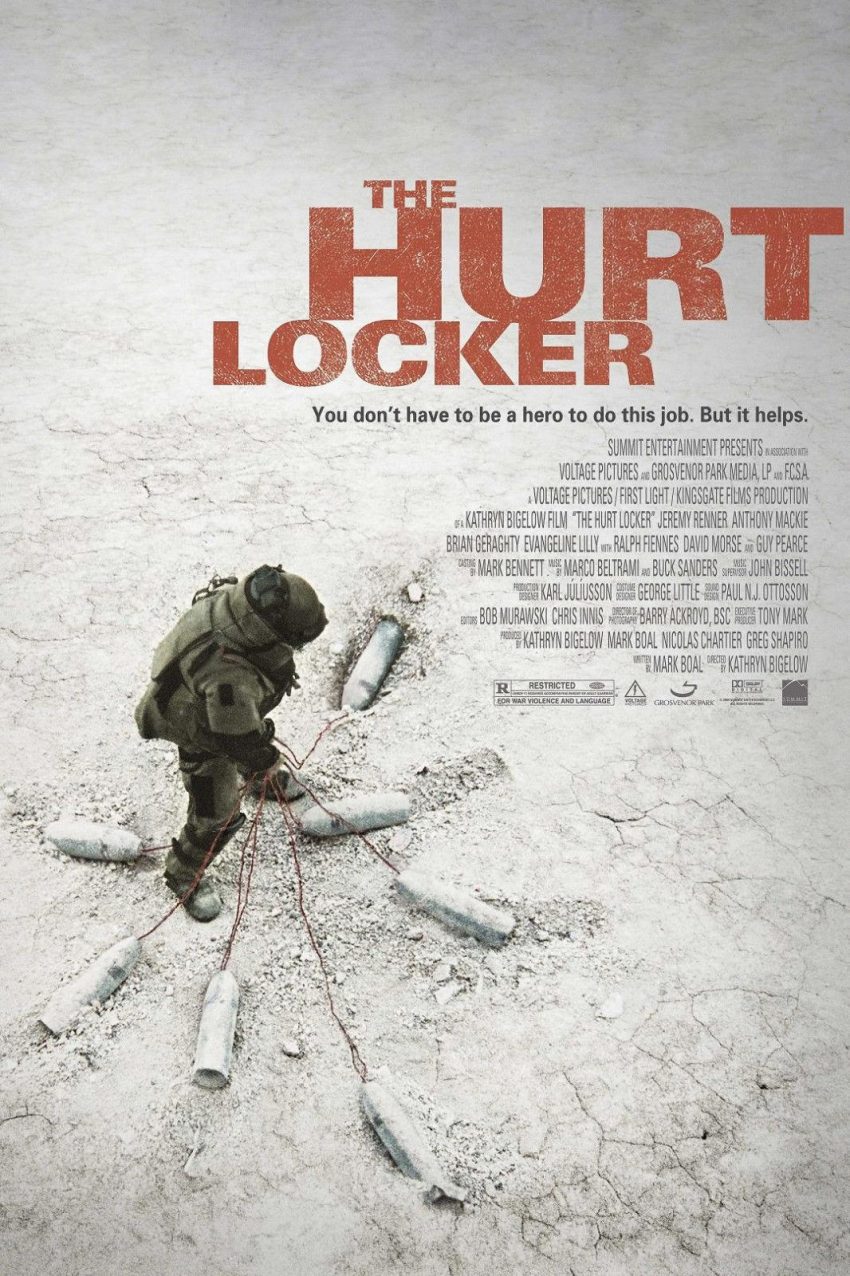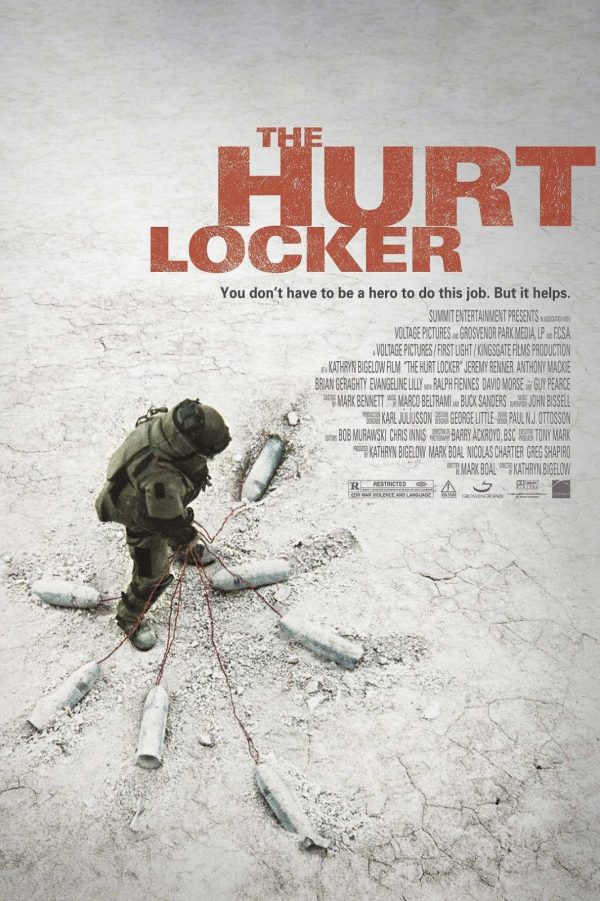 Available on Amazon Prime | Netflix
While American Sniper precisely focuses on life after war, The Hurt Locker emphasizes on what drives soldiers to take arms against enemies. Giving you an emotional and visceral insight into the Iraq war, The Hurt Locker is a gritty, dark and one of the best action movies to have ever hit the theatres.
Sergeant William James (Jeremy Renner) is reckless, lives for war and has a set of bold and offbeat ideologies. Needless to say, he does not do well with a team and is often caught in a tussle with his subordinates. But there is also nobody better equipped in surgical bomb diffusion.
The Hurt Locker was hailed as the best action movie of 2008 and rightfully so. With larger than life war sequences, first-person insight into the tension of bomb disposal and soldiers who feel almost too familiar, Kathryn Bigelow's magnum opus is not to be missed by any war film enthusiast.
---
Hacksaw Ridge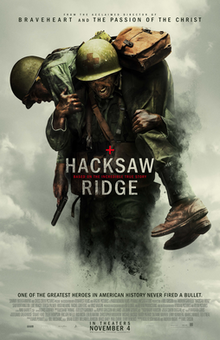 Available on Amazon Prime | Netflix
Mel Gibson's pièce de résistance, Hacksaw Ridge gained many accolades and has perhaps forever fixed a spot for itself in the war/action genre and with an extraordinary story of an extraordinary person, you'd expect little else.
Based on the real-life accounts of Desmond Thomas Doss (Andrew Garfield) Hacksaw Ridge spins the tale of how the United States Army Corporal who was previously shunned and ostracized by his fellow comraderies went on to win the medal of honour and save the lives of 75 men in the vicious battle of Okinawa – at the 400-foot cliff of the Hacksaw Ridge – without firing a single shot or bearing any arms.
This World War II movie beautifully captures the ordeal of a man of peace caught in the midst of a terrorizing war. The war sequences have been so magnificently shot almost giving of the vibe of a real tragic war. And last but not the least, Andrew Garfield gives an Oscar-worthy performance as Desmond – whoever doubted this Peter Parker is in for a shock. In a world where it almost too easy have no principles and sense of conviction, Hacksaw Ridge is an eye-opening movie.
---
Zero Dark Thirty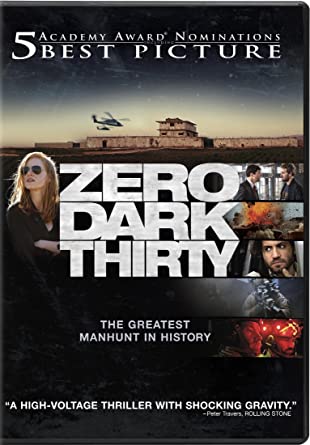 Available on Amazon Prime | Netflix
One of the more recent movies that took the world by storm, Zero Dark Thirty became all the more popular as the story not only tackled with the most elusive terrorist of our time but whose capture and assassination would prove to be most relevant to us.
Directed by Kathryn Bigelow, Zero Dark Thirty follows a group of CIA operatives led by analyst Maya (Jessica Chastain) as they scour the earth looking for the dreaded and elusive Osama Bin Laden.
The movie is an intelligent depiction of the CIA's approach to capturing the most wanted criminal of our time. While it surely may not have been easy to compress a decade worth of search in a 2-hour movie, Bigelow does it with ease while still maintaining an aura of authenticity. A thriller that will keep you glued to the edge of your seats and a sharp script you're in for some treat with Zero Dark Thirty. Some of you may be hesitant to begin in the movie owing to its 2h 37 m length but you may skip the first 30 mins if you desire.
---
Full Movie Jacket

Available on Amazon Prime | Netflix
Despite having only a handful of movies to his name, Stanley Kubrick is regarded as one of the most influential directors of cinematic history. Every movie by him is a meticulous exploration into a world of the unknown, painted in rich vivid colours and striking themes. Full Metal Jacket is no exception.
Set during the time of the Vietnam War, Full Metal Jacket follows the stories of young soldiers recruited by the Marine Corps. Traumatized by the gruelling training program and the leadership of the unrelenting Sergeant Hartman, the recruits face hellish consequences.
A sneak peek into the harrowing lives of the men who become soldiers, Full Metal Jacket gives us a first-person view of the horrors of warfare. Kubrick quite deftly explores the psychological and physical torment recruits go through to be led to war and exposes its absurdity. The film is grim, violent and immensely disturbing which is exactly what war movies should yearn to be. Commendable performances by the actors just happen to be the cherry on top. One of the most influential movies of the genre, Full Metal Jacket is a must-watch.
---
Saving Private Ryan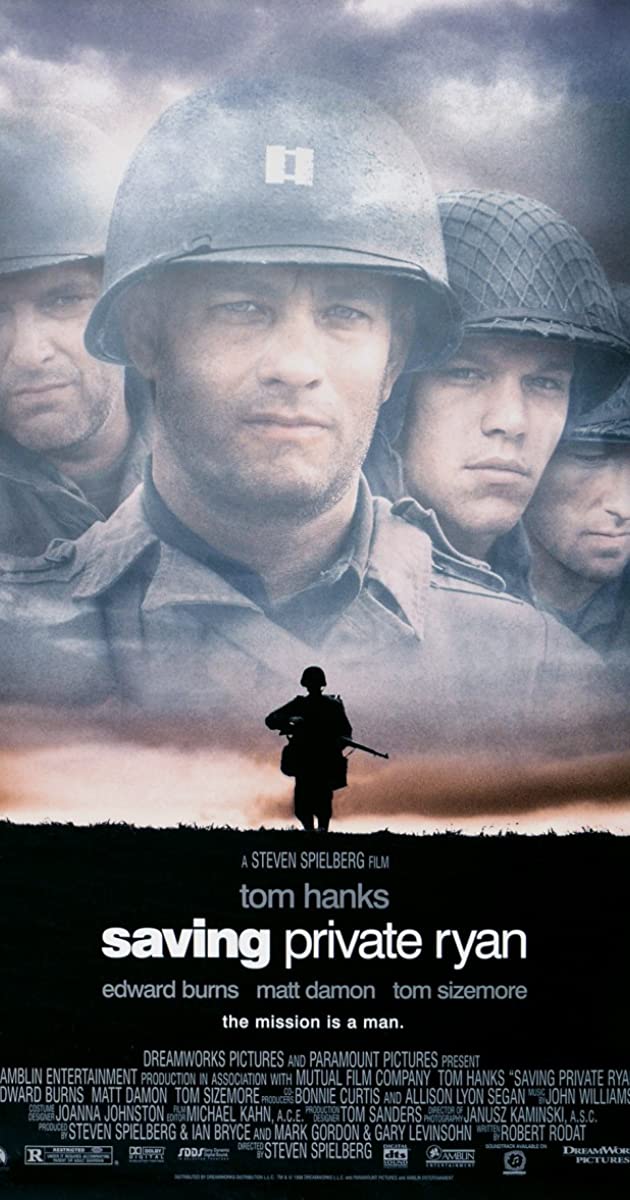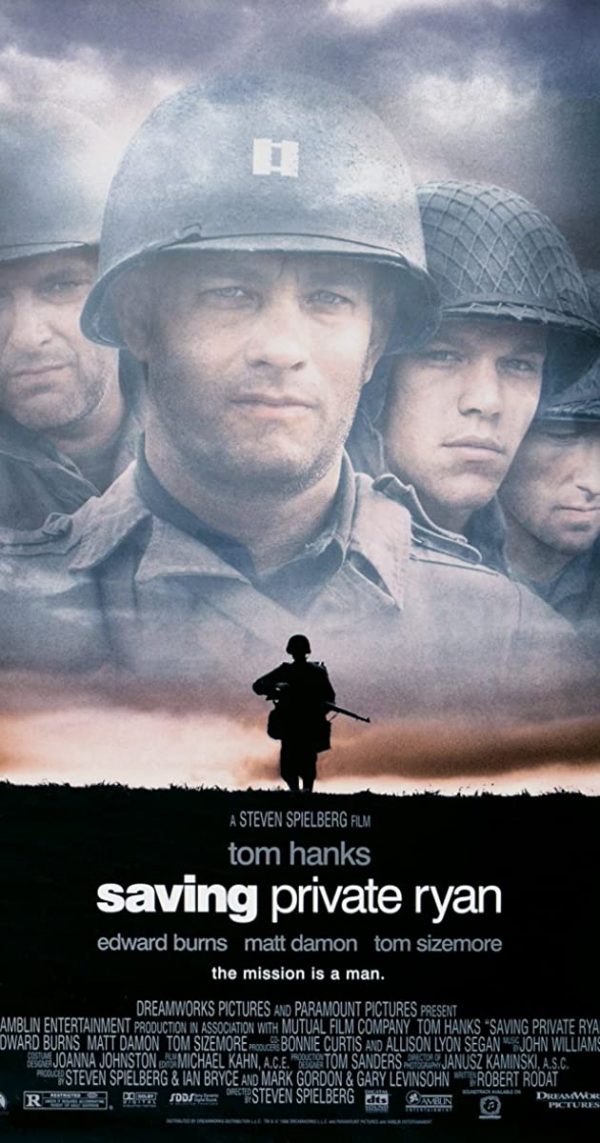 Available on Amazon Prime | Netflix
War movies are never easy to digest. The cold-blooded killings, the desperation, the hopelessness – everything about a war movie spells sadness but these are also the movies that linger on your mind forever. Saving Private Ryan directed by the ingenious Steven Spielberg is one such movie.
Set in the period of World War II, during the Normandy Invasion, Captain John Miller (Tom Hanks) is tasked with the duty to find and rescue Private James Ryan (Matt Damon), who unbeknownst to him has lost three of his brothers to war.
Easily one of the greatest war movies of all time, Saving Private Ryan becomes all the more harrowing owing to the personal nature of the story. Brilliantly executed as you would expect of Spielberg, this war movie will continue to rank among the top war movies for generations to come.
---
Dunkirk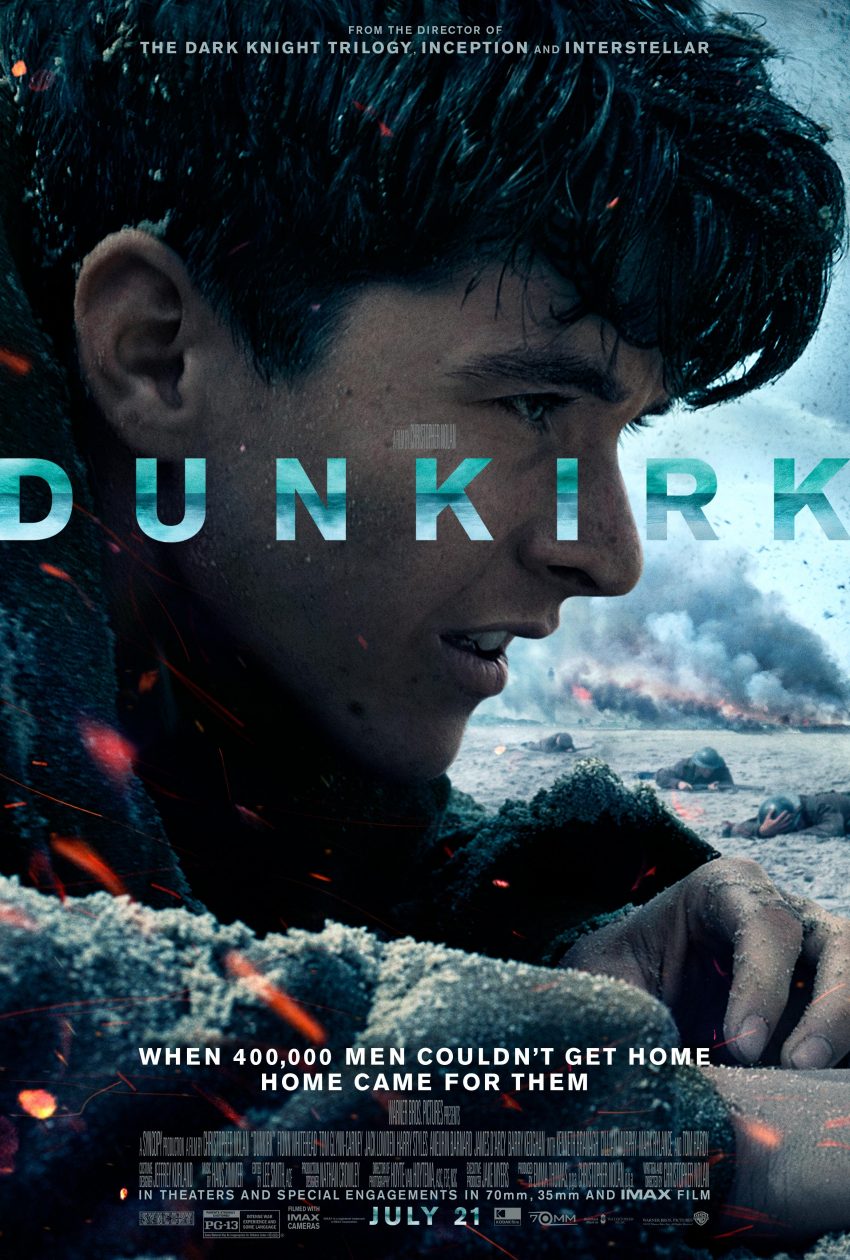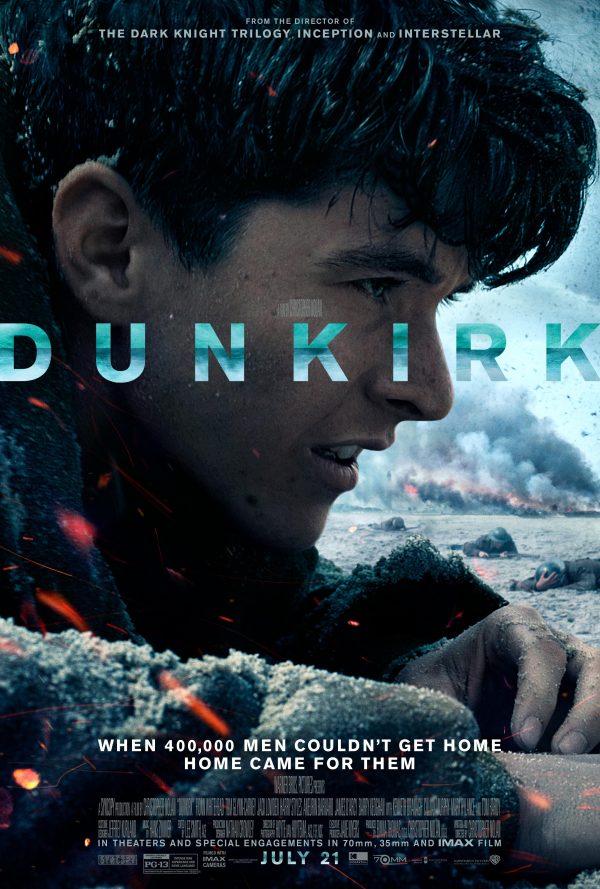 Available on Amazon Prime | Netflix
We have never known Christopher Nolan to make a wrong move, whether it be a psychologically twisted tale, a dark superhero flick or an action movie, Nolan has proved to be exemplary in every genre. Dunkirk is a testament to that.
Inspired by the true events that transpired during World War II, tired and fatigued soldiers from Britain, Belgium and France attempt to evacuate from the town of Dunkirk while locking horns with the German forces.
Dunkirk blossoms as a piece of art despite the narrative unfolding in the tumultuous time of World War II. It never plays at pinpointing and ridiculing the enemy like most war movies, instead, it takes us through a history lesson and shows it like it was. It sheds light on every aspect of war: the hopelessness, the daring acts of heroism, the fight for survival and the horrors of warfare. The effect of Nolan's visual masterpiece Dunkirk is further enhanced by Hans Zimmerman's poignant soundtrack. Not to be missed by history buffs and war/action movie lovers, Dunkirk is bold, harrowing and a powerful watch.
---
Conclusion
And that's all the war movies that you need to keep you busy for a long period. Also, please don't go on a movie marathon with these – take it slow to enjoy them in all their glory.