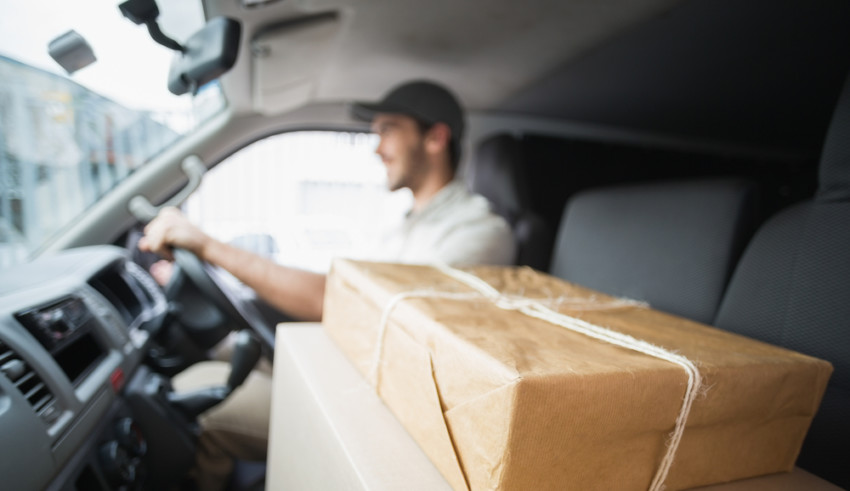 Logistics refers to the business of transporting goods from one place to another. Traditionally, logistics played a big role in the growth of large economies around the world. It all started with shipping when navigators found new trade routes across the world which helped companies establish their bases in Asia.
The biggest revolution in logistics was aided by the invention of the airplane. Thanks to cargo flights, goods could be transported across long distances in a jiffy providing a foundation for a globalized economy. The birth of multinational conglomerates was built on the back of efficient logistics.
In a country as large as India, logistics is key towards aiding people's day to day lives. The building of ambitious road and highway projects has fueled a growth in the logistics industry where transport time between major cities has gotten reduced drastically. Trading between various states of India happen solely because of the logistics industry.
Even on an inter-city and intra-city level, the logistics space has seen a major boom. The monopoly that was earlier occupied by India Post has reduced due to the emergence of several private players. The rise of the delivery industry and e-shopping websites has further fueled this growth.
Logistics is the reason that your favorite e-commerce company is able to deliver your package on the next day to your doorstep. Behind the entire process is a complex supply chain involving warehouse staff, sorters, truck drivers, collection centers, and delivery staff. This entire industry works with clockwork precision to ensure that the right goods are delivered to the right customer within the promised time frame.
The recent introduction of the Goods and Services Tax (GST) is expected to provide a major boost to the Indian logistics industry. Earlier, trucks would have to queue up at state borders for paying octroi, excise duties and would need to show a lot of paperwork. With the roll out of the one-nation-one-tax GST regime, this waiting time will reduce drastically.
Several Indian entrepreneurs have taken a plunge into this sector in order to be a part of the logistics growth story in the country. In this piece, we shall take a look at some of the top logistics startups in India and some details about them.
---
Based out of New Delhi, Ecom Express was India's first logistics company that solely focused on the shipping needs of e-commerce companies. The company started in 2012 with an initial investment of ₹7 crore of which ₹5.5 crores was an investment from early-stage venture capital firm Oliphans capital. The rest of the investment of ₹1.5 crores was footed by the 4 founders.
Founders: K. Satyanarayana, Sanjeev Saxena, Manju Dhawan, T. A. Krishnan
Funding details: The following are the principal investors in Ecom Express:
Peepul Capital LLC ₹1,000,000,000
Warburg Pincus ₹8,500,000,000
Warburg Pincus ₹1,920,000,000
---
Launched in May 2011, Delhivery started with providing logistics services in the Delhi NCR region and later expanded to all of India. This logistics company, founded by 5 friends, is now present in over 800 cities.
The model adopted by Delhivery is that of an aggregator. Therefore, instead of owning its personal logistics network, Delhivery enlists the services of several logistics partner and provides the technological backbone which connects all of them. In a sense, Delhivery is like the Uber of logistics companies.
Founders: Mohit Tandon, Sahil Barua, Kapil Bharati, Bhavesh Manglani, Suraj Saharan
Funding details: Delhivery has seen a total equity investment of $257,569,361 in 6 funding rounds. The following are the main investors in Delhivery:
Times Internet (Series A) $1,500,000
Nexus Venture Partners (Series B) $6,000,000
Multiples Alternate Asset Management (Series C) $6,000,000
Tiger Global (Series D) $85,000,000
Carlyle Group $100,722,297
Fosun International $30,000,000
---
Founded in 2014, Rivigo is a Gurugram-based logistics startup in India. It follows a network-led logistics model to transport goods across the country. Rivigo positions staff around India and goods are transported in stages and handed off to the next partner. Therefore, each zone and region can be served by a set of driver partners without them needing to drive across the country.
Founders: Deepak Garg, Gazal Kalra
Funding details: Rivigo has attracted a total funding of $129,893,340 which is a combination of equity as well as debt investment. The following are the main investors in Rivigo:
SAIF Partners (Series A) $9,503,264
SAIF Partners (Series B) $30,000,000
Warburg Pincus (Series C) $75,000,000
Kotak Mahindra, HDFC, Yes Bank, ICICI (Debt)   $15,377,450
---
BlackBuck, also known as Zinka Logistics, is a Bengaluru-based logistics company. Established in 2015, BlackBuck primarily operates in the business-to-business (B2B) logistics space and works with large firms that need transportation solutions. Essentially, BlackBuck provides trucks to large firms for transporting their goods across the country with the support of a technological backend.
Founders: Rajesh Yabaji, Ramasubramaniam B, Chanakya Hridaya
Funding details: Blackbuck has attracted a total equity funding of $100,000,000. The investors in BlackBuck include Flipkart, Accel Partners, Apoletto Asia, IFC Asset Management, Tiger Global, and Sands Capital Ventures. The following are the main equity investment rounds in BlackBuck:
Series A $5,000,000
Series B $25,000,000
Series C $70,000,000
---
#5 RoadRunnr 
If you've ordered food in a large Indian city, chances are that your order was delivered by RoadRunnr at some point. RoadRunnr, also known as Runnr, is a logistics startup that geared towards providing delivery services within the city. Founded in 2015, the company was acquired by food delivery giant Zomato in June 2017 for an undisclosed sum.
Founders: Mohit Kumar, Aaravind Reddy, Mukunda NS, Gnanesh Chillukuri, Vatsal Singhal,, Arpit Dave
Funding details: RoadRunnr attracted equity funding of $28,000,000 until its acquisition by Zomato in 2017 for an undisclosed sum. The investors in RoadRunnr include Nexus Venture Partners, Blume Ventures, and Sequoia Capital. The following are the main equity investment rounds in RoadRunnr:
Series A $11,000,000
Series B $10,000,000
Equity funding $7,000,000
---
#6 Gojavas 
Founded in 2013, this Gurugram-based startup was acquired by e-commerce firm Snapdeal in July 2016 for an undisclosed sum. Gojavas is a pan-India logistics startup which provides 360° transportation and logistics solutions to businesses and corporates in the country.
Founder: Vijay Ghadge
Funding details: Gojavas raised $20,000,000 of equity funding from Snapdeal in October 2015 and was later acquired by the same company in July 2016 for an undisclosed sum.
---
Founded in 2014, Roambee was originally headquartered in Santa Clara, USA and has its India offices based out of Mumbai. Roambee is focussed on the technology part of logistics and integrates Internet of Things (IoT) solutions to help track and monitor shipments at different stages of the delivery process. This allows businesses to monitor their shipments in real-time and also protect against possible pilferage and stealing while ensuring that the process is streamlined to reduce any delays.
Founders: Sanjay Sharma, Vidya Subramanian
Funding details: Roambee has seen a total equity investment of $6,550,000 in 2 funding rounds. The following are the main funding rounds in Roambee:
Group of angel investors (Series A) $2,450,000
Deutsche Telekom Strategic Investments (Series B) $4,100,000
---
Last-mile delivery services refers to the stage where a product from an commerce firm leaves their warehouse and reaches your doorstep. Bengaluru-based Qikpod uses a combination of IoT solutions and real-time intelligence to help e-commerce firms in streamlining this process ensuring minimal delays or glitches. n 2015, logistics startup Delhivery invested in Qikpod along with other investors as part of its Series A round.
Founder: Ravi Gururaj
Funding details: Qikpod has raised equity investment of $9,000,000 from multiple investors in a Series A round including Ratan Tata, Flipkart, Delhivery, Sumit Jain, Foxconn Technologies, and Accel Partners.
---
With a technology-driven tracking platform, Shadowfax offers end-to-end business solutions to Indian firms that include food delivery companies, e-commerce sites, laundry startups etc. Shadowfax was founded in 2015 and is based out of Gurugram.
Founders: Vaibhav Khandelwal, Abhishek Bansal
Funding details: Shadowfax has raised equity investment of $18,800,000 in angel investment and Series A rounds from investors including Rohit Bansal, Zishaan Hayath, Kunal Bahl, Prashant Malik, and Eight Roads Ventures.
---
#10 Opinio  
Based out of Bengaluru, Opinio is a logistics startup that provides delivery solutions to local businesses within a city. With a wide network of delivery associates, Opinio is one of the emerging players in the hyperlocal delivery space.
Founders: Mayank Kumar, Lokesh Jangid
Funding details: Opinio has raised $8,300,000 in seed funding and Series A rounds from investors including logistics startup Delhivery, Accel Partners, Tracxn, and Sands Capital Management.
---
The logistics startup space in India is surely bound to get more interesting thanks to consolidation and increasing investment in these companies.
The logistics industry plays a great role in boosting the economy of India as the country aims towards achieving 8%+ GDP growth.
With greater innovation and technological solutions, these startups can help reduce wastage in supply chains and help in efficient transportation of goods all across the country.