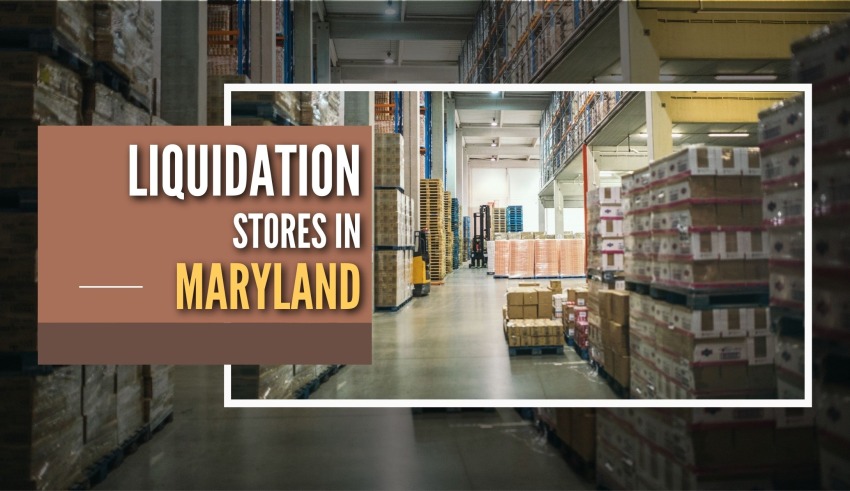 People of the 21st century have been spoiled by incoming trends in the market. These customers want nothing less than pristine quality but are also finding ways to avoid paying the full price. This is where liquidation pallets Maryland come in handy. People often visit liquidation stores so that they can find way cheaper alternatives to exclusive products. Liquidation, for those of you who have been living under a rock. They are hearing for the first time that is a type of business.
This allows large companies to prevent losses and wastage by selling their surplus to small liquidators. These liquidation stores then sell these products to the resellers and also the general consumers. This is a win-win situation for both the company that's producing the goods and also for the people who are buying the surplus. However, it has become really important for consumers to set some standards before purchasing the products.
Since liquidation stores sell surplus products, the quality of the merchandise must be good, and only then must you buy from a particular place. However, this kind of screening takes a lot of time and effort, and to save you some of it, we have come up with this article. If you're a resident of Maryland and are looking for the best liquidation pallets Maryland around you, then this is the article for you. So without further ado, let's jump right in. 
Best Liquidation Stores in Maryland: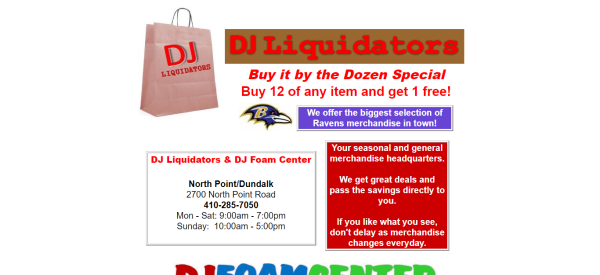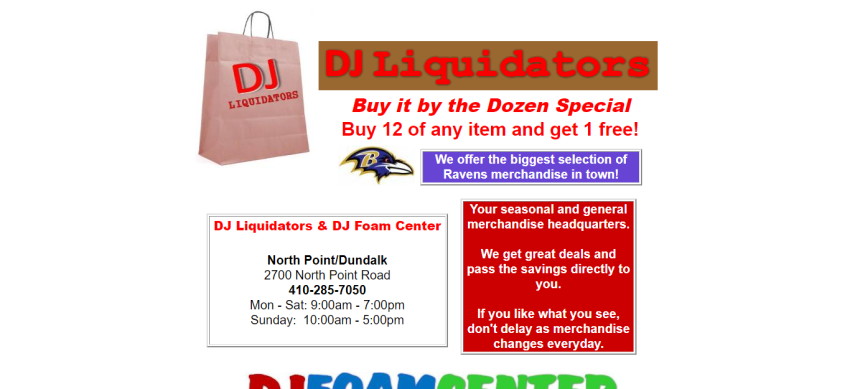 The first name that we have encountered in the subject is DJ liquidators. If you visit their website, it is nothing more than a catalog for people to visit their physical stores. To name their other stores, and for the context of this article, they also deal in foam and furnishings. Both of these stores are also located in Maryland itself. However, speaking of the DJ liquidation store itself. Their store is full of stock to the brink. They specialize in seasonal and general merchandise including household items, and utensils to small-scale electronics as well.
The best part about their store is that you get a dozen special offers. This means if you buy a dozen of some products, then you are going to get one extra. Considering the prices, we'd say that it's a great deal. However, if you take a look at the customer experiences, there are plenty of reviews on yelp and glassdoor. However, we have done the research on our part, so you don't have to go out looking for the same. Reviews say that their gift and candy prices are unbeatable around the block and once you go there there's no coming back.
However, if you're planning to visit on a weekday, they are the most crowded in the afternoon 4-6 pm. Visit after this time to find a quieter and more neat liquidation store in Maryland. However, they do not deal in bulk liquidation pallets Maryland. If you want to merchandise in small quantities then this is the place to visit. Also if you are a fan of baseball and want to get your hands on a neat ravens jersey. Then we highly recommend visiting Dj liquidators. 
Address: 2700 North Point Rd, Dundalk, MD 21222, US
Phone: +1 410-285-7050
---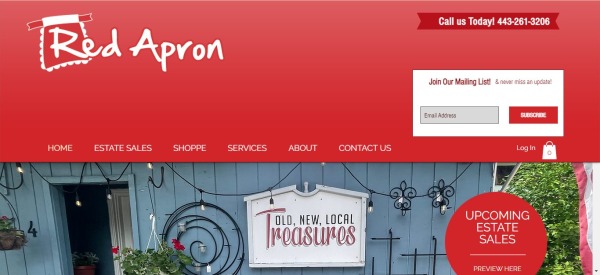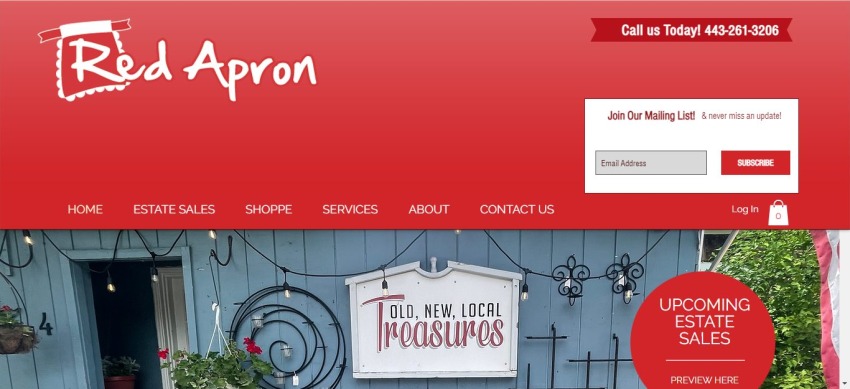 If you have newly moved to Maryland and want to bring your house together, then Red apron is the place to visit. This estate sales service has experienced staff, high-quality antiques, decorative items, and a vast range of products as well. Their executives are really polite and if this is your first time in their store, then don't worry about falling behind. They also deal in properties, furniture, and a lot of other essential miscellaneous items.
However, this palace isn't just a haven for the people who want to buy, but also equally interesting for the people who want to sell. Red apron always cares about the interests of their customers and hence you get a fair share of the price of the product. Their estate sales services have organized multiple auctions and estate sales, making them a common name in the local groups. As we mentioned earlier their executives are really professional and handle your belongings with care. Since they understand how it feels to part with an object that you care about, they guide you through the entire process and also help you find the right price, in exchange for the emotions you put in.
As with every estate sales service, their pace also has a small storefront attached to it, where you can buy stuff for fixed prices. Another thing that we found commendable about their service is that they offer a helping hand no matter the situation. They offer on-site sales and also look for the best liquidation pallets Maryland. Their stores are located to cater to the people of central Maryland and the eastern shore region of Maryland. 
Address: 4A Riggs Ave, Severna Park, MD 21146, US
Phone: +1 443-261-3206
---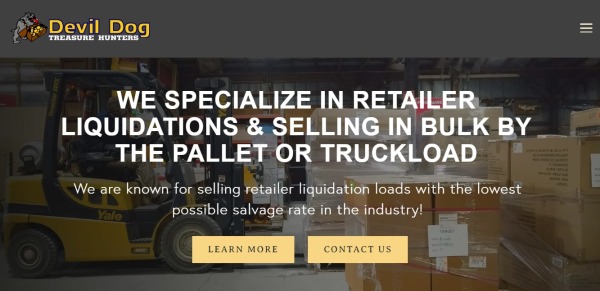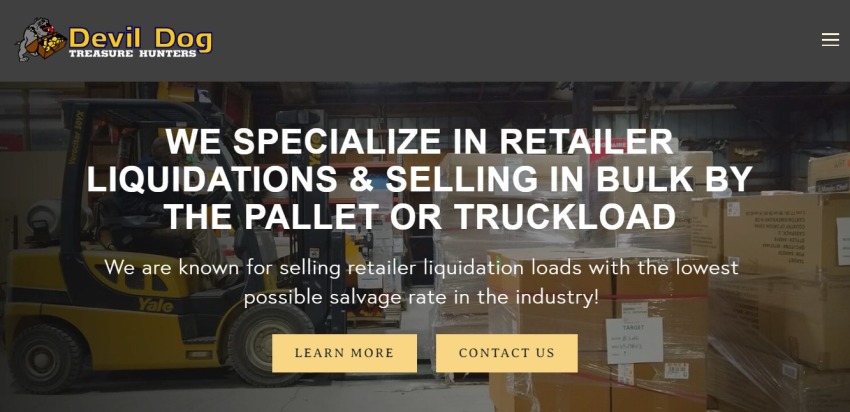 As the name suggests, this next liquidation pallets Maryland is one of the best places to visit on the list. The energy of this place is very different from the other places that we have mentioned. They truly treat their business as a treasure hunters' cove and hence if you're a fan of themes, then you'd love to visit. They have been around since 2012, which gives them over a decade of experience in the market. Speaking of the timeline, let's look at how Richard, the owner of the store started this business on their own.
Richard enlisted in the United States Marine Corps at the age of 18. As a logistics specialist in the Marines, he frequented military DOD sales where he purchased excess things that were no longer needed or wanted and sold them to individuals and military surplus shops across the south. Richard identified a need and met it for people who couldn't attend these sales but still needed out-of-stock or surplus military items because at the time only Active Duty Military personnel were permitted to attend these DOD sales. To help families in the community during difficult times or a move, Richard started his now full-time business in 2012.
He also aims to provide consumers with cheap products in a challenging economic climate without charging retail rates. Speaking of the reviews of devil dog treasure hunters, it is just as you must have expected. Their liquidation pallets are exactly how they describe them, which shows how transparent they are. Apart from that, devil dog treasure hunters also have a ton of sales and bargains every month, making them one of the most visited liquidation warehouses in Maryland. 
Address: 102 Calvert St, Easton, MD 21601, US
Phone: +1 410-924-1457
---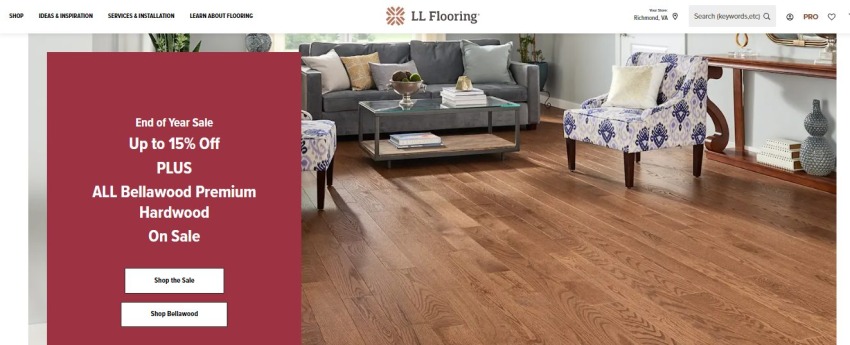 Due to the presence of great products in the state, Maryland also enjoys the services of liquidators. LL Flooring liquidators is a liquidation company that can help you get your hands on flooring, and even other accessories related to the subject. Repossessed flooring products are all included in their inventories.
They are one of the most famous inventory liquidation services in the nation and hence there is no doubt that you're only going to get the most premium quality of items that are out there. Since there are a lot of other liquidators in the state of Maryland. We highly recommend visiting liquidators before visiting any of those. Speaking of their staff, their staff is extremely professional and they have set procedures for the overtaking of the ownership of any of their inventory items.
If you're an avid liquidator, then LL Flooringliquidators is the palace to visit. As a cherry on top, their prices are also way less than market prices, which is why most of the year they are overcrowded. If you want a good deal, show up as soon as you see the bid is live on the website.
Address: 10711A Baltimore Ave, Beltsville, MD 20705, US
Phone: 1 301-931-3467
---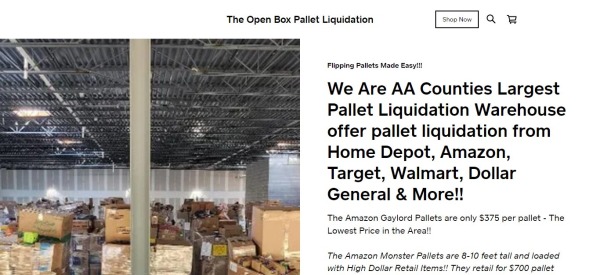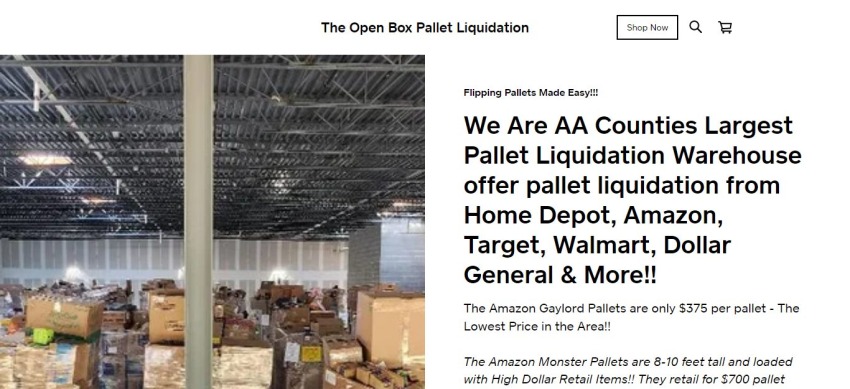 If you are one of the few resellers in Maryland, then this is the place that you would like to check out. The open box Pallett liquidation is the largest liquidation pallets Maryland. Their liquidation pallets are high quality and are great for people who want to sell stuff on the go.
This is a sweet haven for the resellers because their prices vary between $400-600 for an entire pallet and hence is quite a bargain. They also sell out dollar general liquidation pallets that have great merchandise and resale value. The open box pallet liquidation also has the amazon Gaylord pallets. Which sell for around $375, which is quite decent against the quality that you get. 
Address: 81 Dover Rd NE Suite C, Glen Burnie, MD 21060, US
Phone: +1 410-530-3371
---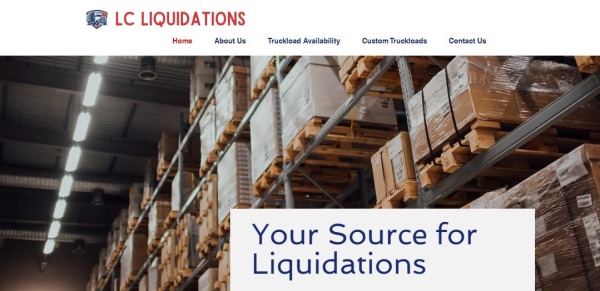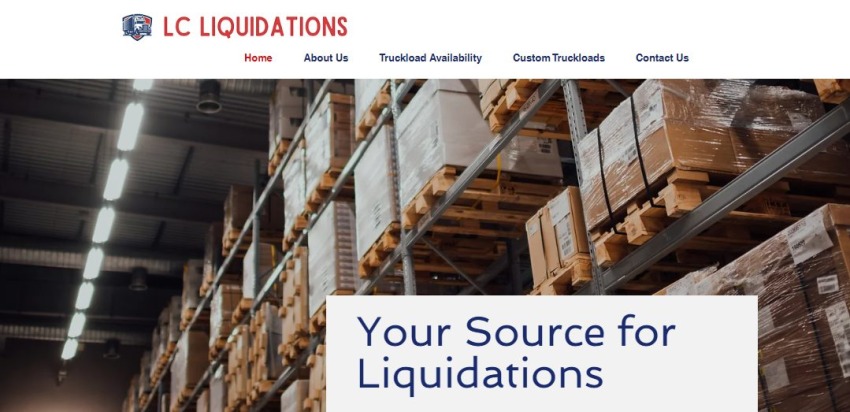 As the name suggests, the LC Liquidations store is also one of the best liquidation stores in Maryland. However, they are more of an eCommerce platform. Then a physical store but that is perfect for people who want things from the comfort of their house. We highly recommend visiting their website for good discounts and holiday offers. 
Address: 802 Cromwell Park Dr Suite C, Glen Burnie, MD 21061, US
Phone: +1 443-396-7486
---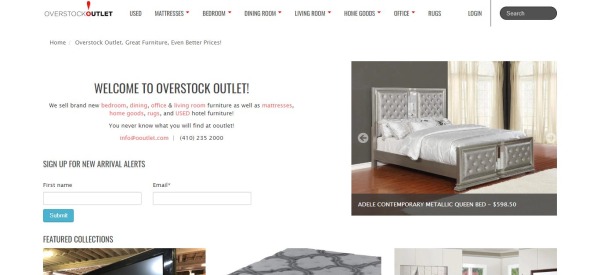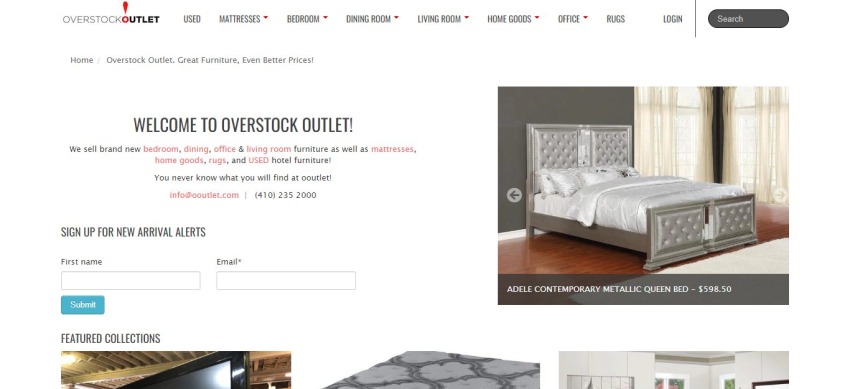 The next name on the list is another furnishing liquidation store that serves in the state of Maryland. If you are looking to fill your home with the perfect furniture for your guests and relatives, then the overstock outlet is the place for you to visit. They are one of the largest furniture liquidation store chains in the USA. Their Maryland outlet is also pretty huge and offers a ton of variety to an avid customer.
Overstock outlet has the perfect website for interested people. This helps people go through their catalog and find what is available and in what size. This makes the job of their executives easier as customers step in with proper knowledge and expectation. Most of the locals are frequent visitors to their outlet. Overstock outlet is however a little busy around 1 pm, so avoid that time if you're not in a hurry.
According to the verdict of the people, they find this place extremely happening and well organized. Stocks are always coming in, their executives do everything they can to help you out and their staff and guides are quite well-versed with their furniture. Overall, the setup is neat and is quite the perfect place to buy good furniture. 
Address: 2811 Sisson St, Baltimore, MD 21211, US
Phone: +1 410-235-2000
---
Found and Made
The next name is another family-owned liquidation warehouse in Maryland. If you're looking for cheap liquidation stores, that also operate online, then this is the place to visit. Found and made in a decently old, liquidation store in the state of Maryland. According to google reviews, most people prefer going to found and made because of their great customer service and their transparent product descriptions.
You can also order mystery boxes online, but on those, you would have to pay $20 extra, for shipping in the state as well. They have two levels of mystery boxes. The first is an amazon mystery box that is priced at %65 and the second is an electronics mystery box, which is priced at $400. If you want something of resale value, then we recommend going for the $400 option.
They have better products and greater variety as well. The smaller mystery box is more of a lucky draw. Apart from that, their fixed-item store also has great houseware, utensils, and electronic items. They are only open on Tuesdays and Thursdays, so if you want a good deal, then you might show up early. However, they are one of our favorite pallets liquidation Maryland. 
Address: 9108B Yellow Brick Rd, Rosedale, MD 21237, US
Phone: +1 443-322-6995
Conclusion:
The above-mentioned 8 liquidation stores in Dallas are going to help you substantially. Since they have been selected based on their current performance in terms of quality, variety, and customer friendliness. These will most definitely blow your minds away. Till then, keep scrolling and spread the word!