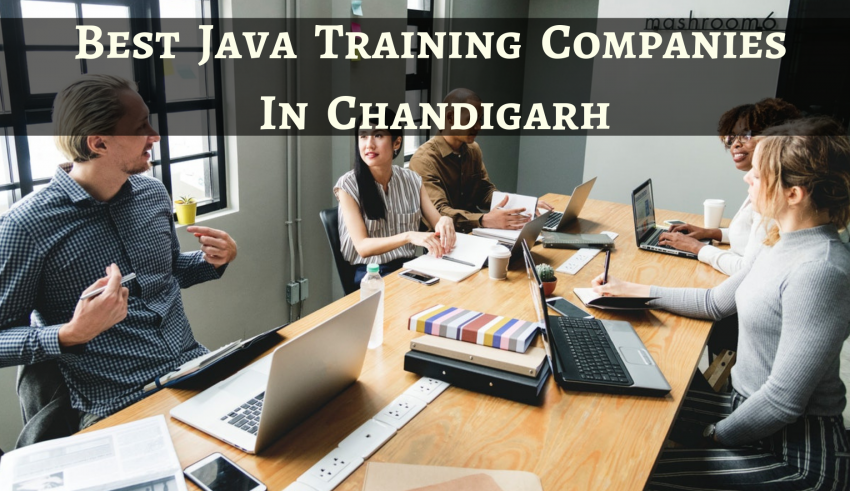 In the age where technology dominates every waking hour of our life, learning Java programming can be a huge leap in your career. From mobile gaming systems to web applications, Java is the language that is predominantly used. In recent years, there is a high demand for experts in the top multinational companies which offer high salaries and benefits.
It is also incredibly useful if you want to develop your own application as a startup. With its open-source and object-oriented structure, it is relatively easy and flexible. If you are eager to learn it as a student or need it to help you boost your resume, it is convenient to enroll in an institute.
We have compiled a list of some top establishments in Punjab that can help you with that.
Located in Chandigarh and Mohali, Excellence Technologies is one of the top reputed ISO 9001:2015 Certified Software Development Company. The institute boasts of a faculty with top-level expertise in Java programming. It started in 2015 intending to provide the latest software industrial training to individuals willing to build their career around it.
Equipped with excellent infrastructure and future placement options, the institute claims to provide the best learning environment to help students reach their potentials. Excellence technology offers Core Java training as well as mobile development in Java basics. The students can choose from a variety of courses catered to their needs, including a 1-year diploma, a 6 months training, 2 months short term course or 45 days industrial training on Java. The fees range from a mere 4500 INR to 30,000 INR. 
---
Webliquid Infotech is an affiliated branch of the Company of Webliquid, aiming to teach all types of IT courses under one roof. The institute has been ranked a staggering 4.9 out of five by the thousands of students that have enrolled in its digital marketing courses. The company employs teams of industrial expert trainers who provide students with the latest knowledge in the IT industry.
It focuses on providing quality training that is centered around the current industry trends and parameters. Furthermore, the use of hands-on practical skills and customized guidance make it one of the top preferences among students, businessmen and entrepreneurs alike. Located in Sector 34-A, Chandigarh, the institute offers a choice of either a 45-90 days course or a six-month training. The learning modules offer knowledge of the basics of core Java and advanced frameworks like Hibernate, Struts, Spring. The company also claims to provide a 100% job placement after the completion of the training.  
---
If you are looking for the highest level of infrastructure and high–tech equipment, then ThinkNEXT Technologies is a perfect choice. The company boasts of having over 200 computers and over 16 labs. The institute is located in Chandigarh, Mohali and Panchkula. It is not only one of the best companies for industrial java training, but it also provides the students with an opportunity to be placed within the company itself. The faculty focus on practice-oriented training rather than theoretical knowledge.
Along with java, students are also provided with free spoken English, personality development and interview preparation classes daily for all-round development. The java course includes the basic concepts of core java, for example, swings, threads, applets. These programs enable an individual to develop mobile and PC-oriented gaming applications. The advanced course includes knowledge of frameworks like JSP, servlet, hibernate, struts, springs, etc. One can choose either 6 weeks or a 6-month training course. 
---
WebTech Learning is an ISO certified Web Education Academy, founded by an enterprising individual Surjeet. It is located in Sector 34-A of Chandigarh. The academy offers courses ranging from the duration of 30 days to 6 months. It is catered towards its consumer, having the option of a private training course. The institute claims to prioritize consumer feedback above all else, whether it's an individual or an organization.
The training utilizes hands-on, interactive practices that teach the students how to fully implement their knowledge into practice. The company also aims to provide a prompt and expert response to all enquiries. Their staff is knowledgeable and well trained to provide advice on the choice of courses and future career options. The institute tries for an optimum training environment; thus, it accommodates only 10-15 students per session.  
---
Techlive Solutions is a reputed Software technology training cum development company specializing in custom software applications and offshore software outsourcing services. It was established in 2013 and is located in Chandigarh Mohali. It offers international certifications and 100% placement assistance to all students enrolled.
The students can get certifications from world-renowned companies like Microsoft, Google, Oracle, HPE etc. for the courses like python, java, android, PHP, kotlin. The institute focuses on its strong industrial training sector which is maximized by frequent live project training. The training duration ranges from 6 weeks to 6 months. All the training is job oriented and thus helps the students in developing not only their skills but also their interpersonal behavior through team building. 
---
This institute for technological education and research in Chandigarh started in 2001 with just 6 people. It has now grown to incorporate more than 100 members who have over a decade of experience in the technological field. The institute is well known for having recognitions from the National Institute of Electronics & Information Technology, the C-DAC (Govt. Autonomous body – Ministry of Communication & IT Industry – Govt. of India), CISCO, Microsoft, Autodesk, Tally, Goggle etc.
Their Oracle Certified Associate Java Programmer (OCAJP 8) certification provides individuals with the qualifications they need for success in the software development and programming field. Along with excellent training they provide spacious classrooms, hi-tech computer labs, over 150 modern computer systems, seminar halls as well as a canteen. A2IT is well known for its placement opportunities and for having strong ties with many large companies, with over 300 students being hired by core companies annually. 
---
Inx infotech is an IT solution company founded in the year1999. It is located in Zirakpur (Punjab). The main focus of the company is to provide education as well as training related to information technology and hardware/software consultancy. It provides advanced programming course in C, C++, Java etc. The modules in Java training include Core, Advanced, Enterprise and MVC Frameworks. Each of these is taught using theoretical as well as practical techniques.
The live implementation is one of the basic tenants of this training course. The company aims to provide training that caters to the level of every student, be it a beginner or an advanced level. The teaching instructors are professionals who have over decades of experience in different fields of technology and are trained to accommodate the needs of every student individually. 
---
Nagpal institute of training and coaching was established in 2010 in sector 11 of Panchkula to provide professional training to the students. Along with various programming languages like C++ and Java, they also provide training for web designing, hardware and networking. The institute has certification from Govt. of India, is authorized by QRO (Quality Research  
Organization), UK Cert (Board of United Kingdom), UKAF (UK Akkreditering Forum Limited) and also possesses an ISO 9001:2015 Quality Management System Certification. There are basic Java, Core Java and Blue Java training courses. The duration of the course ranges from 3-12 months. 
---