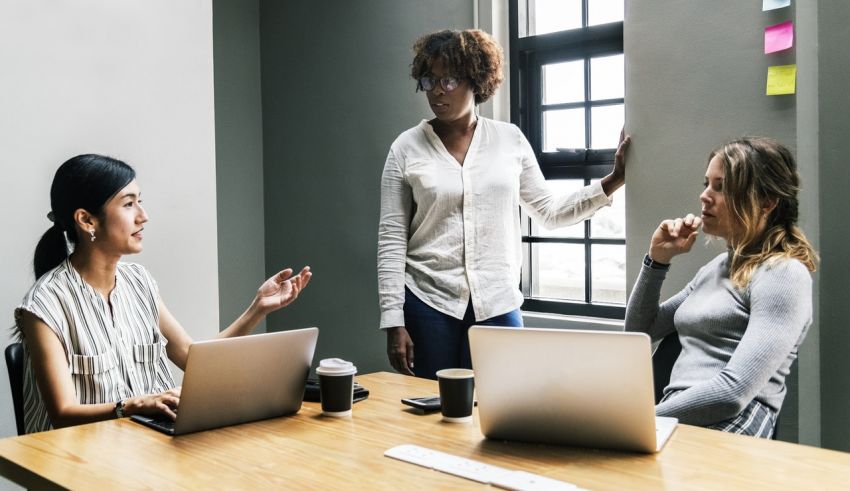 The Indian Administrative Services (IAS) exam is considered to be one of the hardest competitive exams in India. It is conducted by the Union Public Service Commission (UPSC) for the recruitment of officers for the All India Administrative Civil Service. Getting into the civil services ensures a great, steady, and dependable job with more benefits than one can imagine. Not only does it make for a good livelihood, it also provides for a secure future.
Having prior information on general affairs and preparing in advance is always helpful, however, to crack the exam in these modern times coaching classes can be of more assistance. These coaching institutes provide a platform for one to learn to develop opinions and sharpen their skill set by aligning them in the right direction and providing a good foundation.
After changes in the Civil Services Examination pattern in 2011, the success rate of Hindi medium students began to fall, as a lack of qualitative guidance for Hindi medium students. This led to stress on the need for more coaching centres that teach through a Hindi medium. In the list compiled below, you will see some of the best coaching centres in Delhi, both English and Hindi medium.
Here's The List Of 9 Best IAS Coaching Center's:
1. Elite IAS Academy

Address: A-1 Chandra House, Top Floor, (Opposite ICICI Bank), Mukherjee Nagar, Delhi – 110009 (Get Directions)
Tel: +917065202020
Elite IAS is the leading IAS Coaching in Delhi. Students are trained in such a way as to get top ranks every year. They provide both classroom and online coaching for IAS . Choose the one that perfectly suits your need. The best part is you can learn through English or Hindi medium classes. Students at Elite IAS get a chance to experience practical learning. Here is the list of some important benefits. Just learn why you must join Elite IAS Coaching Institute.
They aim at providing cost-effective study materials
Exclusive attention is given during interactive classroom sessions.
Mentors do a great job. After every mock test, you will get a personalized analysis report.
Prepares every candidate both mentally and physically. Get trained to become an eminent IAS officer.
Students have achieved great through systematic interview guidance.
However, the institute provides hostel facility to the out of region candidates. The teaching faculty always aim at maintaining a positive atmosphere. Get into the right hands before its too late!
---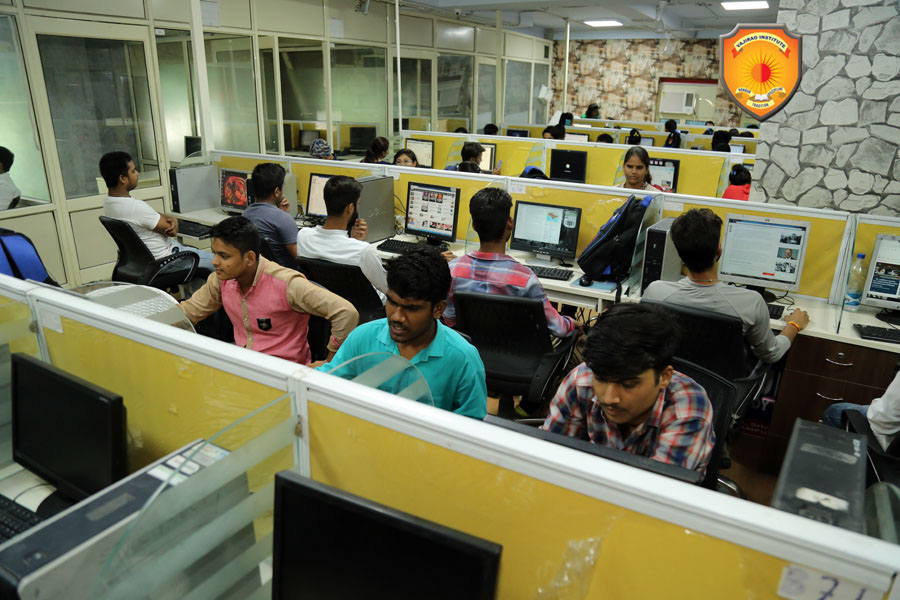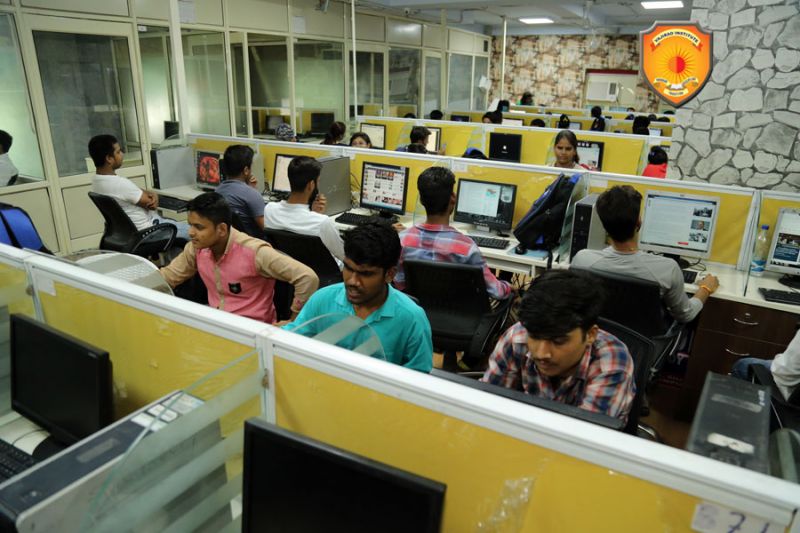 Address: 51, Mall Road, Kingsway Camp Near GTB Nagar Metro Station Gate No.2, New Delhi, Delhi 110009
Vajirao and Reddy Institute is one of the top 10 IAS coaching institutes in Delhi, offering education services covering IAS coaching, UPSC examination preparation, Civil Services examination preparation, general studies, and Public Administration preparation. The faculty is some of the top IAS staff and the institute is known for its success rate.
They offer the option of either English or Hindi medium, with both regular batches and weekend batches. Unlike most coaching centers, they present applicants with a Correspondence Course, known as Distance Learning Programme. It primarily caters to those who are unable to come to the city for their education yet have the ardent desire to become a civil servant. The course is structured and has a number of booklets to suit it.
Get Directions For Vajirao and Reddy Institute
---
Address: Basement C59 Noida opposite to Priyagold Building gate, Sector 2, Pocket I, Noida, Uttar Pradesh 201301
Plutus Academy is one of the newest IAS coaching academies in Delhi, with a growing annual intake. It was founded in 2014, keeping in mind delivering quality education to those who wish for it. Over the course of their four years, they have coached nearly 1000 students for exams apart from UPSC ones.
They have an entrance test specific to their requirements and a one-on-one interaction with the faculty on the NCERT syllabus. Since it's new, it keeps adapting and maintains a check on the performance of teachers through yearly reviews. Sometimes, they only accept 25 students. There is a prescribed syllabus by UPSC for the three stages of this year-long exam – prelims, mains, and an interview.
Get Directions For Plutus IAS Academy
---
Address: 309 Kanchenjunga Building, 18, Barakhamba Rd, Connaught Place, New Delhi, Delhi 110001
In this institute, the classes are organised to manage the students effectively, and they also carry a good value for money. It is a pioneer institute in IAS coaching in Delhi and since its establishment in 1953, has imparted extensive coaching and assistance for the prelims, mains and interviews. With a robust team of academicians and research scholars assisting students with respect to study material, they are always available to clarify doubts.
It is commended for its student-teacher ratio, not admitting more than 90 students in a single batch. Some of the courses offered are Geography, Sociology, Economics, Political Science, History, Science & Technology, Environment & Ecology, Biology, and Public Administration. The coaching schedule differs according to the batch you choose, and varies from 4 months to 14 months.
It also offers a choice between English and Hindi medium.
Get Directions For Rau's IAS Study Circle
---
Address: 1st 641 Opp Signature Apartment, Mukherjee Nagar, New Delhi, Delhi 110009
Drishti IAS Coaching specifically caters to those who require Hindi medium to study and pass their IAS entrance exams. It is one of the best UPSC coaching centres in Delhi for the same, by standing at the 5th rank amongst IAS coaching centres. Although it has an intake of 350 students, it serves each one of them properly with diligence, ensuring a high success rate.
The course is for around a year and a half. They strive to address the concerns of those who feel like the lack of placements is due to the language barrier, them speaking Hindi as opposed to the qualifying English medium students. Drishti IAS Coaching is deemed worthy of its place in the best coaching centres as the students who pass the tests are Hindi medium students – bringing a higher rise in these numbers as the years go on.
Get Directions For Drishti IAS Coaching
---
Also Check: Top 6 Digital Marketing Courses in Chandigarh to Join in 2019
---
Address: UG 33-34, Ansal Chamber-I, Bhikaji Cama Place, R.K. Puram, New Delhi, Delhi 110066
Classic IAS Academy has successfully trained aspirants for more than 10 years through an English medium syllabus, and is one of the best for civil services examination preparations. The subjects they offer are General Studies and CSAT and the optional subjects are Political Science, History, Geography, Sociology, and Public Administration.
The course curriculum is drafted in a manner to make it adhere to the UPSC standards, and like other coaching centres, cater to guiding the applicants for their prelims, mains, and interviews. They also conduct workshops and seminars regularly to boost the students with their preparations.
Furthermore, the curriculum is continuously reviewed, revised, and updated to keep it on the same level as the current exam patterns. The academy focuses on interactive learning sessions with faculty members who believe that creating an encouraging environment can lead to success. All the training and classes are structured to carefully monitor individual growth.
Get Directions For Classic IAS Academy
---
Address: 2nd Floor, 124, Satya Niketan Road, Moti Gaon, South Moti Bagh, New Delhi, Delhi 110021
Chanakya IAS Academy is one of the best coaching centres because of how deeply they involve their students in the training programs. It is number 4 on the list of the best IAS coaching centres in Delhi. It has a team of focused faculty that ensure the completion of syllabus, delivery of study material and notes, and conducting tests frequently.
The batch size is around 60 to 70 per year, with the feature to pay the fees in installments. Over the span of its operation, there have been hundreds of students who have succeeded in passing their IAS exam through this coaching. It also has more than 20 branches across India.
Get Directions For Chanakya IAS Academy
---
Address: 9-B, Bada Bazar Rd, Old Rajinder Nagar, Rajinder Nagar, New Delhi, Delhi 110060
At Vajiram and Ravi, classes are organised and they manage the students very well, while serving them for the price they charge. This institute was founded in 1976 by Professor P Velayutham, who continued to build a strong reputation for it that only added goodwill to its credit. It provides coaching for all three levels of the test – the prelims, mains, and the interview or personality test.
Nearly 5000 students enroll in the academy every year due to its highly reputed team of faculty members. After its success within Delhi, they set up a correspondence course and initiated a distance learning programme for aspirants living outside the given area.
They offer intensive coaching for all subjects that are a part of the UPSC exam, which includes History, Sociology, Economics, Political Administration, Psychology, Public Administration, and Commerce. Unlike other institutes that have a test to admit students, here one can get in based on a first-come-first-serve basis, hence one should keep an eye out for the start of the online admission process. They have two sessions for coaching, one from June and the other from August.
Get Directions For Vajiram and Ravi
---
Address: 22-B, Bada Bazar Marg, Pusa Road, Old Rajinder Nagar, Above Domino's Pizza, New Delhi, Delhi 110060
Sriram's IAS Academy was established in 1985 and is known for its quality education system and study material, experienced faculty, and detailed explanations on all matters concerned. It has a structured timeline within which it aims to complete the syllabus for the preliminary and main examinations.
It specialises in General Studies as a subject, although covering the Civil Services preparation completely. It conducts workshops and general discussions too, providing space to clear all the technical difficulties one may have. It thrives on the brilliant faculty that dominates the centre. Although it does not cover interview coaching, they have offline tests and video-based revision classes for the applicants.
Get Directions For Sriram IAS Academy
---
One thing of relevance is that the coaching classes are only here to guide you through the process. The exam is hard to crack and you may be able to do so without the classes, but having the will to complete the process is key.
Believing in yourself with high confidence and working on the areas you need  to improve on can help you ace the test. Having the drive to accomplish the goal is one of the most important criteria, but when you do, it will be worth it. So go on, pass the exam and meet us at the finish line!