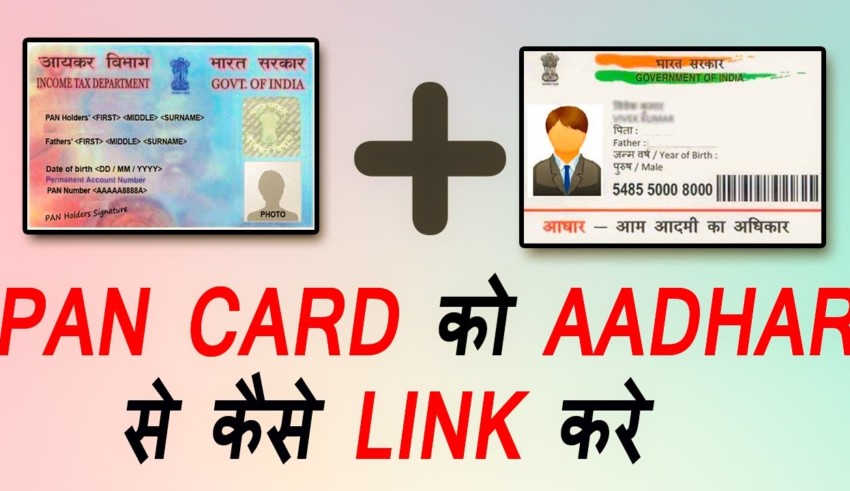 There is too much fury over linking of Aadhar Card with PAN Card, that even the official websites have crashed multiple times. As there is common belief among masses that if they would not link their PAN Card with Aadhar Number before 1 July, their PAN card will become invalid.
Well, that is true but not like it is being interpreted by the masses.
The advisory clearly means, that linking will be mandatory from July 1, and it doesn't mean the old PAN Cards that were not linked before 1 July will go invalid. The Supreme Court recently granted partial relief to masses striking down the government decision that any PAN card will be made invalid if not linked to an Aadhaar by July 1.
Now, as 1st July 2017, hits our calendar, it would be mandatory to link both the documents sooner or later, and government has not announced any deadline for this process.
The linking process is very easy.
Link your pan card Online
You have to register yourself on Income Tax Filing website https://incometaxindiaefiling.gov.in/
First, then you will need to click on 'link Aadhar' option in Profile Settings.
After matching details on both your documents, you can click "Link Now" and a confirmation message will pop-up confirming the same.
Or by SMS
If you are not much tech-savvy you can also link these two by sending an SMS  to 567678 or 56161 in following format; "UIDPAN<SPACE><12 digit Aadhaar><Space><10 digit PAN>"