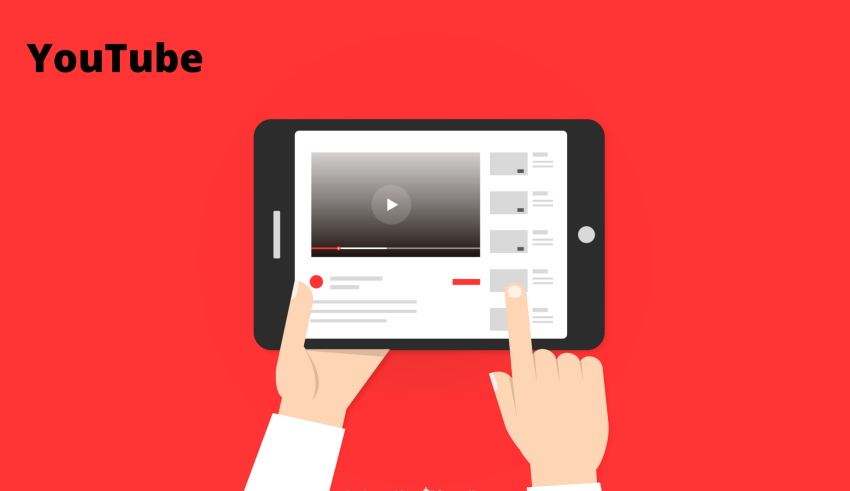 The promotion of YouTube streams plays an important role in the process of popularizing the channel and gaining a new audience. Live streaming is a great way to connect with viewers and increase the number of subscribers.
How streaming helps your channel grow
Check how much the average view duration has increased and how many new subscribers the channel has gained during the broadcast:
average view duration: see how it changes from the day of your broadcast and how much viewer activity there is on different days. Streaming can be a good way to improve your watch time stats.
increased subscribers: how many subscribers did your channel gain or lose after the live stream?
How to prepare?
Before you start streaming and asking yourself how to promote YouTube stream, make sure your YouTube channel matches the theme of the video. Pay attention to the title and change it if necessary.
Create a teaser video
Upload a teaser video to the channel a few days or weeks before the live stream. Provide more information about the topics to be covered. Also the date, time and any other details.
Optimize your channel
Before launching YouTube live stream, your channel must be optimized for search engines. A few days before the event, select the desired streaming category and add keywords and phrases to the description of the upcoming broadcast.
Inform your audience in advance
Send announcements on social media, be specific and make sure you give accurate information about the time and place of the broadcast and its topic.
Don't forget the email database. Send a notification by mail to be sure that all subscribers are aware of the upcoming stream. The announcements on social networks are quite effective but some people may not follow your social media pages, turn off notifications, or simply try to spend less time on those networks.
Boosting your stream with viewers
If you like publicity, if you have something to say to your subscribers, if you want to become more popular, in that case YouTube streaming is a great solution. If the audience isn't enough, you can use special services to gain viewers to your YouTube stream.
How do people get to your streams?
Your subscribers are only notified if they click on the "bell" on the top of the screen. Some users will find news of a live stream in their feeds. If the streaming gains a large number of viewers, it will get to the top of the ratings. It shows the quality and reliability of the channel and attracts advertisers, which is necessary for bloggers. YouTube stream promotion will help the blogger to get promoted much faster.
Best sites to buy YouTube live stream views
Viewsta
A leading site to buy YouTube live stream viewers. The users you buy from this platform are real, no bots. You can also be absolutely sure that they will be with you during the live as long as it is necessary. You can buy viewers by time, from 5 minutes to 24 hours. There's also a geolocation-based audience selection service.
The prices start from $4 per 1000 views.
SocBooster
Another site on which you should definitely pay attention to. Buy real YouTube views for your broadcast here. Viewers will watch your streaming from 15 minutes to 24 hours. Note that the minimum number of viewers to order is 300 and the maximum is 100,000. All ordered users will join you instantly.
The prices start from $15 per 1000 views.
By the way, Socbooster has an Android app. With it you can promote YouTube live streams for free. Just perform simple tasks (like, leave a comment, watch a video for 2 minutes) and earn virtual coins. With this reward you can order free views, likes, comments or subscribers for your channel.
SMO Plus
On SMO plus you can promote YouTube live streams effectively and safely. It is a resource with some of the cheapest prices. Stable views will be with you for up to 24 hours per broadcast. This site often offers discounts, so it's a good idea to sign up for the mailing list to stay up to date on sales.
The prices start from $6 per 1000 views.
Tube Biz
To promote YouTube live stream with Tube Biz is very easy. Choose the appropriate service, specify the number of viewers and pay for it. Viewers will come to your stream instantly. If the location of your audience is important, choose the appropriate service.
The prices start from $15 per 1000 views.
You are strongly advised to read the blog on the website. It's filled with useful articles on promoting YouTube and other social networks, written by a team of professional marketers.
Viewsco
It's your trusted partner in promoting your YouTube streams. You can choose from 9 very stable services with live viewers. There are regular ones and location-targeted ones. We'll tell you a secret that after you register on the site, you'll receive a promotional gift code for a discount.
The prices start from $15 per 1000 views.
Views Biz
A wide variety of services for YouTube streaming there are on ViewsBiz, and the prices are pleasantly surprising. There are 11 services of high quality. There are viewers directly from Japan, India and South Korea. Or you can buy mixed YouTube live stream viewers.
The prices start from $6 per 1000 views.
SMO Agency
Let's take a look at this website. It offers 7 services to promote YouTube live stream. Viewer retention can be chosen up for to 24 hours, but there's also a service for short 15-minute streams. The standard delivery rate of viewers to your broadcast is 50,000 per hour.
The prices start from $15 per 1000 views.
GetSMM
It's impossible to forget Get SMM. This site has always been famous for its stable and quality services for promoting YouTube. Here are 18 services for boosting your broadcasts. Regular and geo-targeted, for short lives and long lives – choose for your needs. The speed of delivery of viewers is up to 500 thousand people per hour. If you have any questions or need advice please do not hesitate to contact the live chat which is available 24 hours a day.
The prices start from $4 per 1000 views.
Gold SMM
This is a premium promotion platform so the prices are a little higher than on the others. Please note that the minimum amount of time you can buy an audience for a broadcast is 30 minutes. The viewers will be directly from the provider so they are live and of high quality. Keep in mind that when ordering viewers for the stream, your broadcast must be open to all countries without exception.
The prices start from $30 per 1000 views.
Conclusion:
Remember that the use of doubtful sites threatens not only the broadcast but also the channel as a whole. We recommend buying YouTube promotion for the latest videos from trusted vendors. Especially in practice you lose much more than you gain. Ordering professional services will save time and money and help you avoid a bunch of potential problems.