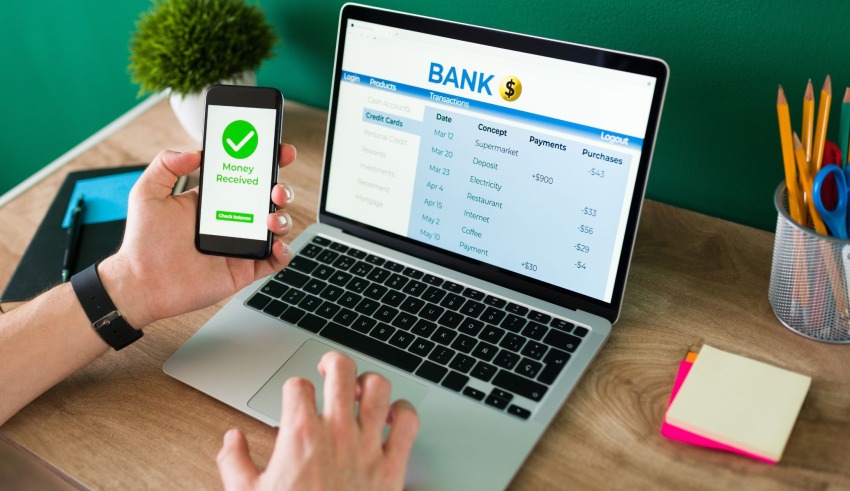 There is no possibility of denying the fact that the way we handle money and how we bank has changed over the last 10 years. Before, we would have had to go to a physical bank and deposit or withdraw cash that we wanted, pay certain bills, and move money into other accounts. However, that is now a thing of the past as we can use the internet to our advantage and do everything with ease and convenience.
Naturally, this has had a negative impact on the number of branches available on the high street, as these numbers continued to dwindle with each passing year. Nonetheless, this has forced the industry to continue to evolve and adapt to the changes being made.
There have been a number of ways in which they have managed to achieve this, with financial institutions looking to utilize technology to its fullest extent to keep up with trends and continue to meet the demands of customers.
The Rise of Mobile Banking Apps
Clearly, the rise of mobile banking apps has been one of the biggest changes to online banking over the last decade. Banks have designed and developed apps for smartphone and tablet users to ensure customers are able to access their finances whenever they want, thus giving them a huge amount of convenience.
Some have argued that the convenience that is offered by these banking apps has contributed to the closure of high street establishments, as fewer people now require to go into their local branch and use the assistance of a person or even an ATM.
Rise of Internet Payment Services
One of the most recent developments in online banking is the emergence of payment services like Trustly and PayPal. Using Trustly as an example, the merchant allows customers to make payments directly from their bank accounts without having to share any sensitive financial information with third parties, making it a safe and secure alternative to using traditional forms of payment such as credit cards and debit cards.
As a result, there have been many instances in which businesses across a variety of different industries have started to accept these methods. Retailers operating online are now accepting payment methods such as PayPal because of their convenience, while it has been found that many operators now accept Trustly according to the online casino guide site Gamble USA as players are now able to benefit from quicker deposit and withdrawal times compared to more traditional banking methods.
Prepaid Cards
Another big change in recent years is the introduction of gift and prepaid cards. These cards are similar to credit cards but instead of borrowing money from a bank, you are spending your own money that is already loaded onto the card.
One reason these types of payment cards have become as popular as they have is due to the fact that they can be used in the same way as credit and debit cards. Most retailers accept them in the same way, while these cards act as a form of security in regard to not carrying around physical amounts of cash.
Additionally, they can provide a number of benefits. For instance, those who travel abroad may be able to get better conversion rates, or not even experience any fees when making a transaction.
Online Banking Has Become More Secure
The last 10 years have also seen a marked increase in online banking security. As more and more people use online banking services, banks have had to develop increasingly advanced methods of protecting customers' data and financial information from cybercriminals. This includes the introduction of two-factor authentication, which requires users to enter not only their username but also a code sent to them via their smartphone or email.
Final Thoughts
As can be seen, there has been a lot of change to the way we bank as a community, with many of us able to utilize the internet nowadays instead of having to go to a local branch and using an ATM or waiting in a queue and using a cashier. Of course, this has had a detrimental impact on the number of physical locations on the high street, however convenience is clearly an overriding factor for many.
Indeed, with the way that technology continues to evolve and at the speed it does, it would not be a surprise if the next 10 years were to provide us and online banking with a number of new advancements that are unimaginable at this moment in time!