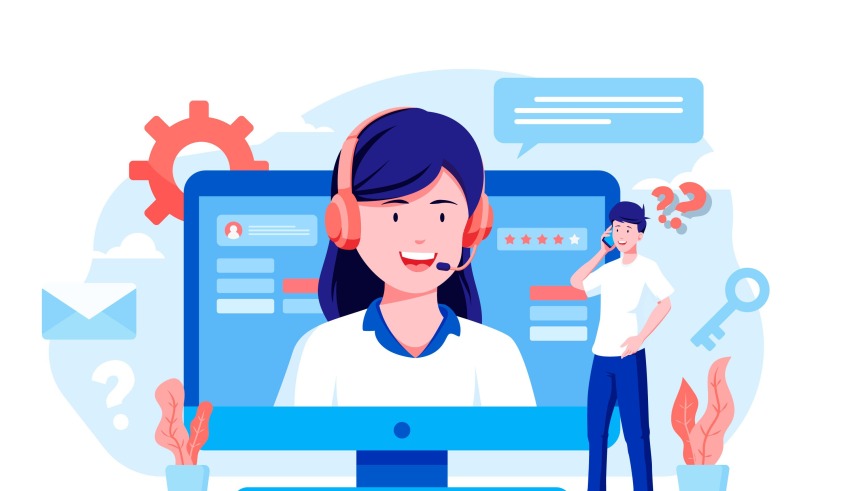 As any customer experience expert will tell you, customers expect more and more as technology advances, placing new demands on contact centers that are often difficult to satisfy. That's why integrating Cisco Contact Center with Siebel is so important—it helps businesses provide a better overall user experience while saving time and money.
By combining these two tools, companies can help create an efficient and effective customer service setup that keeps their customers happy while helping streamline overall operational costs. In this blog post, we'll explore the benefits of integrating Cisco Contact Center and Siebel for your business's CX program and how it ultimately leads to improved customer satisfaction. So let's dive in!
Overview Cisco Contact Center
Cisco Contact Center is a robust and powerful solution that enables businesses of all sizes to set up and manage their customer contact centers. It offers call treatment, omnichannel contact management, contact routing, and network-to-desktop CTI over an IP infrastructure. It is an ideal choice for companies looking to quickly ramp up their operations and begin delivering high-quality customer service.
Moreover, with team collaboration tools and meeting solutions included in the package, firms can obtain maximum value from this comprehensive suite of products.
Benefits of the Cisco Contact Center
The use of the Cisco Contact Center can significantly elevate any business's customer service offerings. With its suite of AI-powered tools, the contact center will extend the availability of your business to 24/7 access, provide an enhanced first-contact resolution rate, cut down wait times for your clients, and allow for more efficient responses. This can give a competitive advantage to businesses looking to stay ahead and remain an attractive option for customers.
Understanding Siebel CRM's Role in Enhancing CX
In today's competitive environment, it is critical to comprehend how Siebel CRM can elevate the customer experience and exceed market expectations. As a powerful CRM, it not only helps you identify qualified leads and better manage your campaigns but also allows you to gain insight into the life cycle of your customers.
Such a comprehensive understanding of customer behavior gives these tools the power to develop or amend strategies that enhance overall customer satisfaction with the organization. Thus, recognizing the impact of Siebel CRM integration on CX can help you prioritize CX goals and ensure greater success for your business.
Benefits of Integrating Cisco Contact Center with Siebel
Click-to-dial phone numbers in Siebel records
One of the key benefits of this integration is click-to-dial phone numbers, which enable agents to dial directly from their Siebel records with a single click. This eliminates the need for manually opening an outside application or looking up phone numbers in separate databases, saving agents and customers time. The result is improved efficiency, more straightforward communication, and superior customer relationships.
Support for Cisco Mobile Agent
The integration supports Cisco mobile agents, enabling employees to respond more quickly, regardless of location. In addition, having access to accurate data on customer interaction makes it easier for organizations to optimize processes and show better results on customer satisfaction surveys.
Agent voice state control
Agent voice state control is crucial to integrating the Cisco contact center with Siebel. They provide more visibility into when an agent is available and ready to take on customer requests. This can help to improve customer experience, and satisfaction as calls are answered faster, with properly trained agents that easily transition between different customer interactions. It also ensures that no customer has to wait too long before their call is answered or acknowledged, making it an invaluable tool for companies looking to make the most out of their contact centers.
Exploring the Improved Customer Engagement that Results from this Integration
Integrating Cisco Contact Center with Siebel is a major advancement in customer engagement, as it empowers businesses to provide tailored customer support on a larger scale. By combining Cisco's state-of-the-art contact center technology with Siebel's powerful customer relationship management capabilities, companies can streamline their customer service operations and deliver improved experiences with minimal effort.
Leveraging the two technologies together allows companies to build customer relationships like never before. They can track detailed customer interactions and use insights from comprehensive analytics to offer customized services and show customers that their needs are being heard.
Real-world examples of how companies have benefited from this integration
To address a series of customer service issues a German manufacturing company, Bucher Suter, integrated Cisco Unified Contact CentreEnterprise with Siebel. This enabled up to 100 sales team members to have a direct relationship with customers while intelligent call distribution directed calls efficiently to pre-defined sales representatives.
This integration successfully eliminated lost calls, providing more personalized service to customers. Moreover, it allowed for a higher deal closing rate and improved satisfaction through quicker response times.
The integration also provided a vital trail of customer contact history, improving accountability and transparency for all communications. This integration has positively affected the company's bottom line and is evidence of how effective CRM system integration can be in increasing customer loyalty.