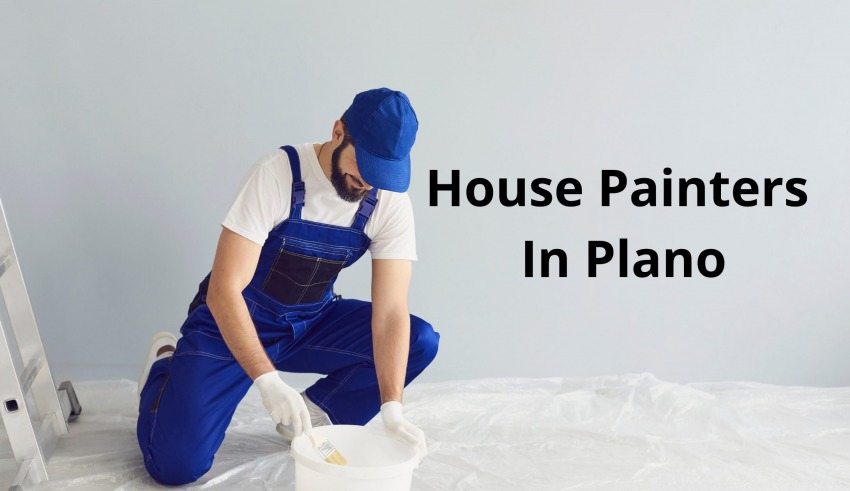 Time to get your home or office a fresh coat of paint. We know it's a difficult job to find good painters. There are good options out there but they might be expensive. Today, we decided to look into the painting industry a bit and find some viable options for House Painters in Plano. The companies we list have good reviews and have been serving the people of Plano for some time. We have a good mix of companies on this list. So, let's get into it. 
Best House Painters in Plano:


CertaPro Painters of Plano is a company that is perfect for people looking to upgrade the look of their home. It is a team of Plano painters who have all the necessary skills to give your home a complete makeover. They aim to ensure that clients have an easy and worry-free experience. Anyone looking for House painters in Plano TX can find their services worthwhile to check out.
One of the reasons why clients love CertaPro Painters is because of its commitment to excellence. It understands the value of quality work and does not back down on that. Times change but not the skill and quality with which the team takes on each project. This is a good company to try if you are looking for house painters in Plano  It has the option to get a free estimate. If you are looking for a ballpark figure then just give them a call.
Address: 624 Haggard St Suite 709, Plano, TX 75074, United States
Phone: +1 972-208-8500
---


Sometimes you just find people who are passionate about their work. The team at Sugar Home Painting & Remodeling are passionate about serving people and the service that they are experts at happens to be painting. This company is a good choice for anyone looking to remodel their house or get it painted. This group of Plano Painters can do it all.
They have all the skills and the required expertise and experience to handle all kinds of painting jobs. Like CertaPro the company is happy to give you a free estimate. Just give them a call at 972-960-3134. The company will work with you to come up with a price that gives you good value for money. So, if you are searching for painters Plano TX check them out.
Address: 7250 Dallas Pkwy Ste 400, Plano, TX 75024, United States
Phone: +1 972-954-1256
---

Finding quality Plano TX painters can be difficult if you don't know where to look. You have to cut through all the noise to find something of value. A-1 Painting and Remodeling is a company that is confident in its skills. If you need your walls remodeled or painted then these are your guys. The team takes on each task with utmost enthusiasm to provide A-1 quality services.
This is one of the better choices for anyone looking for good Plano Painters. The company has more than 2 decades of experience. There probably isn't any issue that it hasn't seen before. So, if you want quality painters Plano, you might want to check out the services it offers. 
Address: 1404 M Ave, Plano, TX 75074, United States
Phone: +1 940-230-8970
---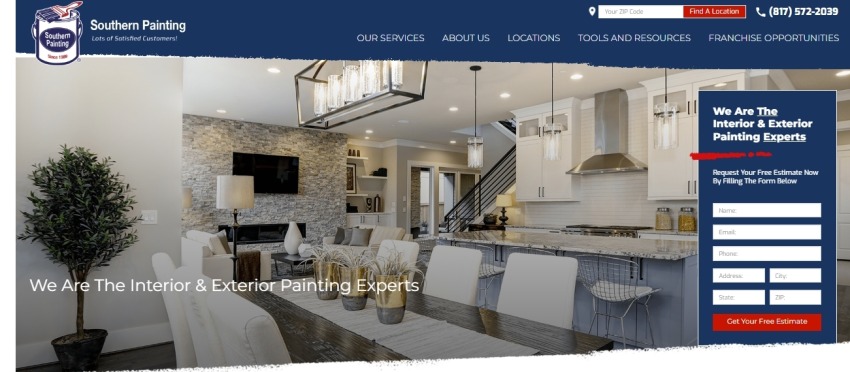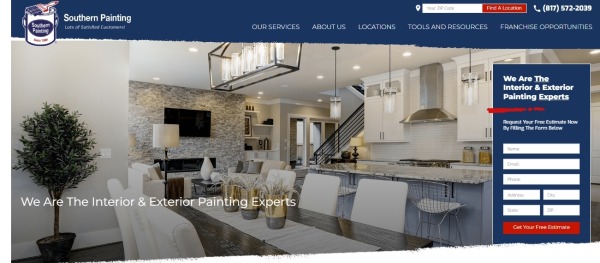 Sometimes you will find a company that is dedicated to excellence. They don't want to just come in, get it done and leave. Instead, they want to ensure that the client is completely satisfied with the entire experience and becomes a customer for life. The owner of Southern Painting is Steve. He along with his team of skilled painters has been providing top-tier services to customers for over 25 years.
Whether you want your residential home or apartment improved or your office needs a fresh coat these are the Plano painters you are looking for. The team also has skilled guys that are good at the interior and exterior carpentry. So, you can opt for that service as well.
Address: 3400 Silverstone Dr Ste. 137, Plano, TX 75023, United States
Phone: +1 972-867-5452
---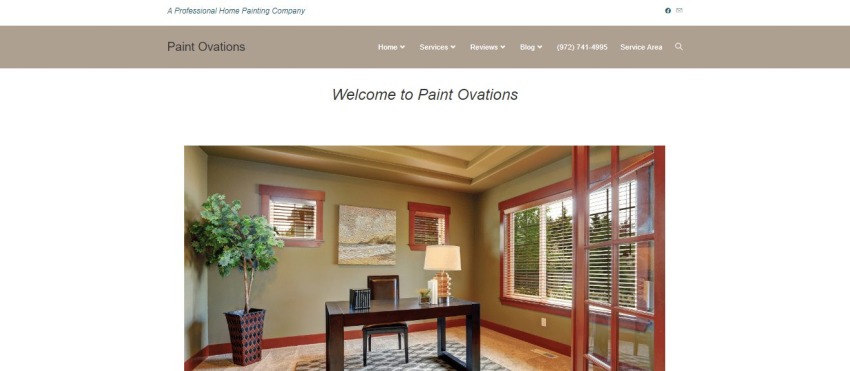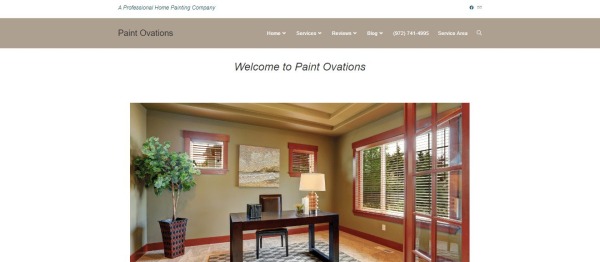 Paint Ovations is a painting company Plano TX that has been serving the area since 1995. With years of experience under its belt, the company continues to offer good value to its customers. The company brings a personal touch to the service. It focuses on the experience of the customers.
You will receive good customer care before, during and after the job. It aims to ensure that you get the best experience while getting all the services you need. Paint Ovations does not believe in rushing a job or doing things shoddily. Rather, the company is known for its attention to detail and the quality of its services. They are good options for house painters in plano to paint your home.
Address: 913 Tanglewood Dr, Plano, TX 75075, United States
Phone: +1 972-741-4995
---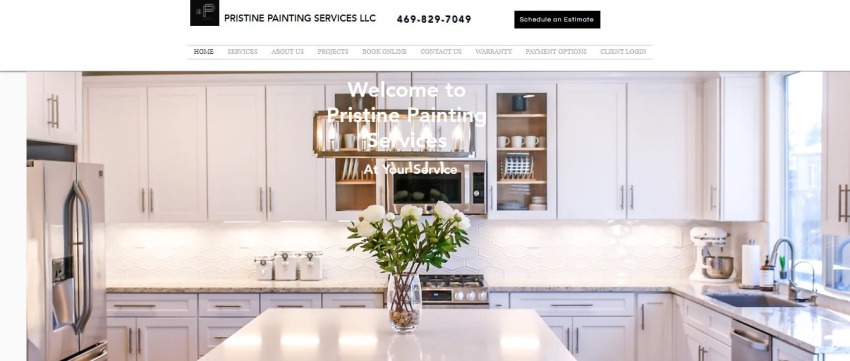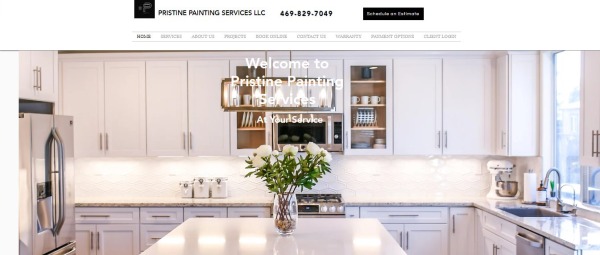 When you work with Pristine Painting Services, you get the job done with pristine quality. The passion for the job is very much there in the team. That coupled with reliable skills and years of experience makes them the perfect bunch for any painting job, be it in a residential or a commercial complex. Oftentimes, we don't want to go ahead with paint jobs or remodeling because of the cost.
So, when a company believes that services like these shouldn't be too expensive and should provide value for money then it's a match made in heaven. This makes Pristine Painting Services one of the best house painters Plano TX. Give them a call if you need painting services.
Address: 5700 Tennyson Pkwy Suite 300, Plano, TX 75024, United States
Phone: +1 469-829-7049
---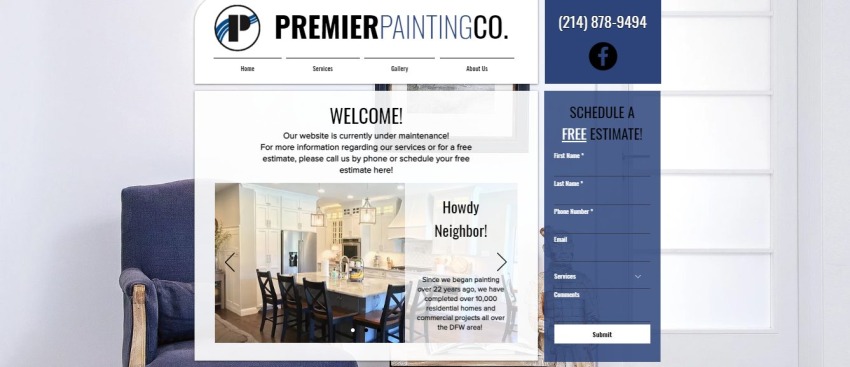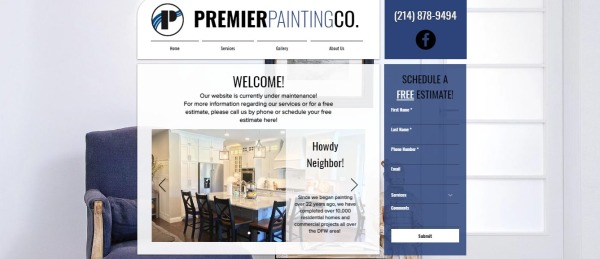 Premier Painting gets what clients are looking for. It has the skills and expertise to meet the various demands that any project has. After all, you don't complete upwards of 10,000 projects in over 22 years without having the necessary manpower and equipment. You can safely assume that these guys will do an excellent job.
They are well versed in working in a residential as well as a commercial setting. They are the perfect choices for Plano TX painters. The company uses products from Sherwin Williams. You can check out the services on the website.
Address: Plano, TX 75074, United States
Phone: +1 214-878-9494
---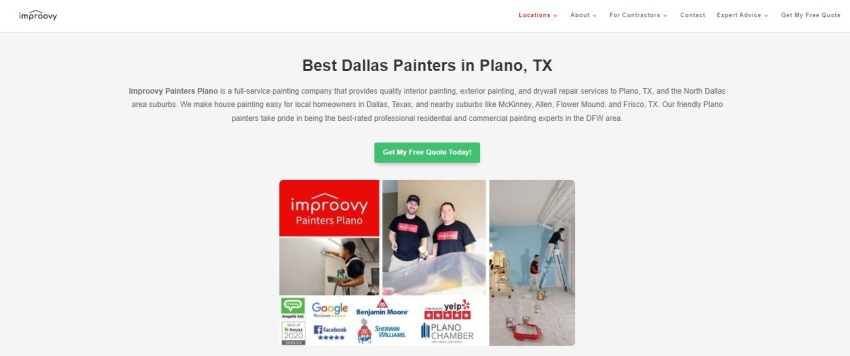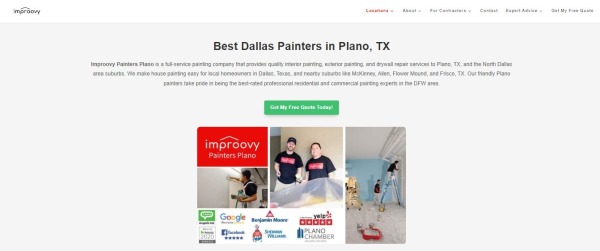 Imrpoovy Painters Plano is one of the choices you have for full-service painting companies. It offers its clients services that are excellent in quality and provide good value for money. The company offers services related to interior and exterior painting. If you need your drywall repaired then these guys are good at that too.
The company offers its services to local house owners. The idea is to offer top-tier services at attractive rates. If you need painters in the DFW area give Imrpoovy Painters Plano a call at (214) 206-4074 and get a free quote today!
Address: 5721 Henry Cook Blvd #2346, Plano, TX 75024, United States
Phone: +1 214-206-4074
---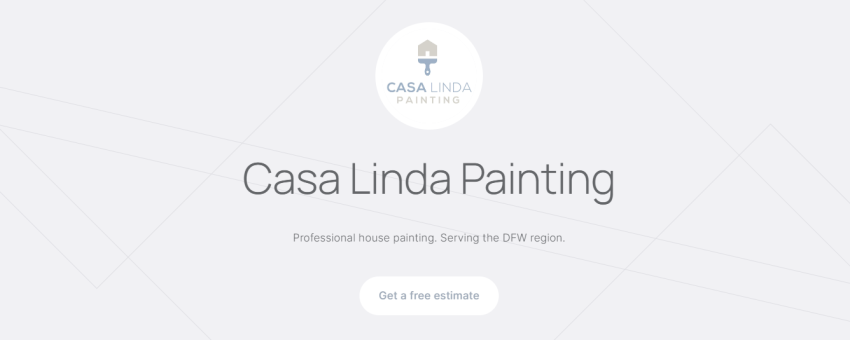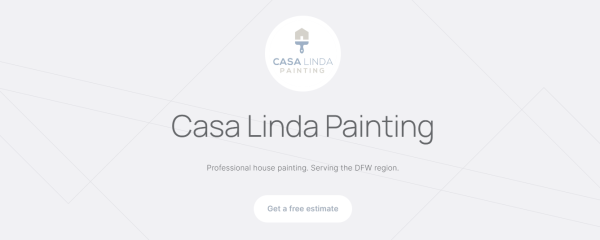 Do you need good value for money? Are you tired of bad paint jobs and painters with low enthusiasm? Then Casa Linda Painting is what you are looking for. Okay okay! This might seem like a hard-sell from our side but the services that Casa Linda Painting offers are quite good. The team gives each project utmost importance with a focus on providing excellent services. This is a company for people looking for a painting company Plano TX that is licensed, insured and experienced in providing quality services.
Address: 5830 Granite Pkwy Suite 100-800, Plano, TX 75024, United States
Phone: +1 214-901-7425
---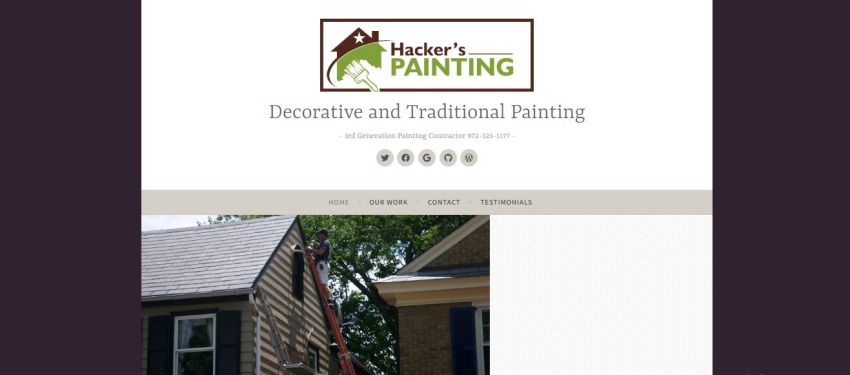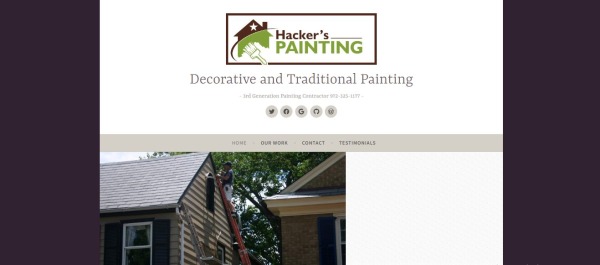 If you need decorational and traditional painting services then Hacker's Painting might be right up your alley. These house painters Plano TX now understand clients' needs and work towards fulfilling them. Whether you need interior or exterior painting services, faux finishing, decorative painting or molding then these are your guys.
Excellent attention to detail and meticulous work is what makes the company what it is. There is one of the companies in Plano that has a team of skilled Plano painters. Being third-generation painting contractors the company not only had great skills but good experience and a track record to go with it. If you are looking for a top-tier painting company Plano TX you can try them out. 
Address: 2401 Brisbane Ln, Plano, TX 75075, United States
Phone: +1 972-325-1177
---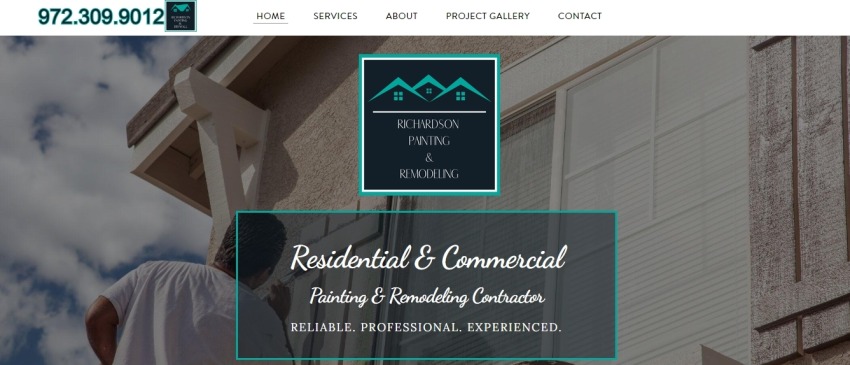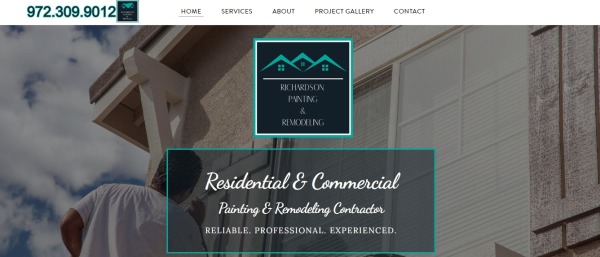 Richardson Painting & Remodeling offers top-tier painting and remodeling services. The company comprises a team of house painters Plano TX who have years of experience in this field. If you need a good job done then these are your guys. When you hire them to take care of your home or office you can not only expect a professional and thorough job done but also reliable and long-lasting results.
When you opt for services like these you want the most value from our investment. Richardson Painting & Remodeling provides just that. You can give them a call and get an estimate today. The guys are known to work within time and budget constraints. They have some of the best rates in town and provide services in and around Plano. So, if you are looking for a team of skilled painters Plano.
Phone: +1 972-309-9012
---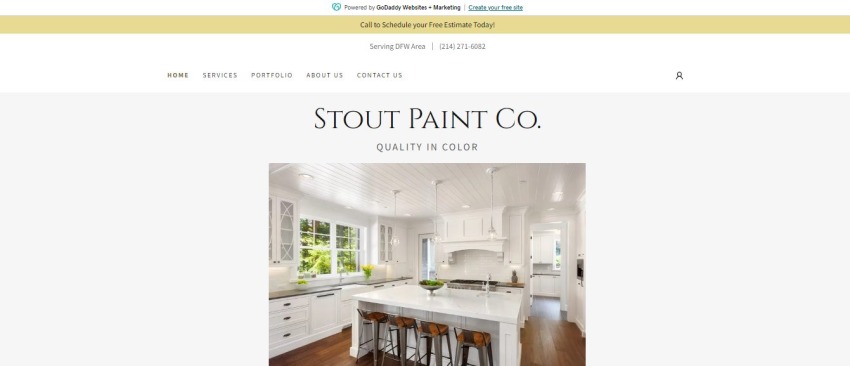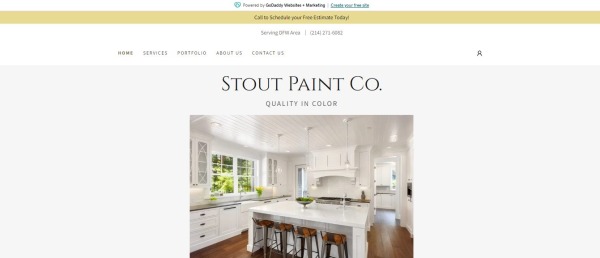 Stout Painting Co. provides painting services in the North Texas Area. If your house or office needs a paint job or you need some remodeling work done you can opt for the services offered here. With a decade of experience, the company continues to provide services that give excellent value and reliable results to its customers. The services offered include but are not limited to – interior/exterior painting, cabinet finishing, pressure washing, tiles and flooring etc. You can reach out to them at (214) 271-6082
Phone: +1 214-271-6082
---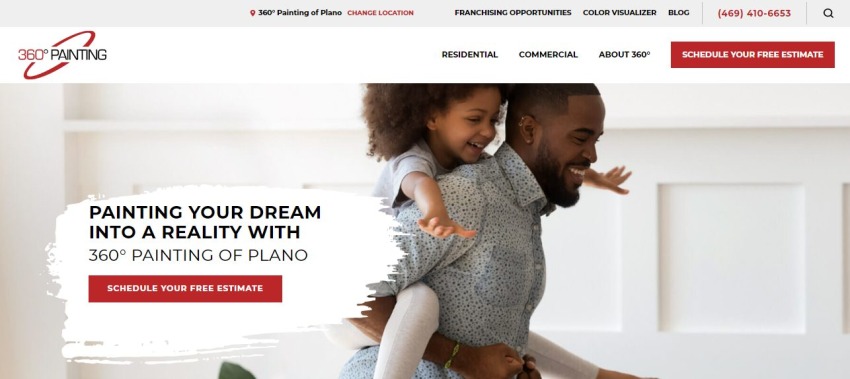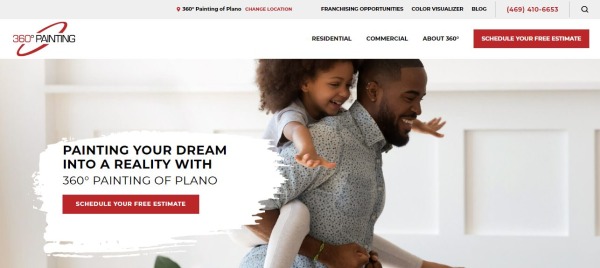 Up next, is 360° Painting of Plano. The tagline of the company is "Painting Your Dream Into a Reality". Whether your home is looking a bit run-down or shabby or your office needs a fresh coat of paint you can rely on this company to offer excellent services. With a bunch of projects under its belt, the company has become one of the leading painting companies in Plano.
The guys here are good at both interior and exterior painting. They like their jobs and are passionate about them. While you sit and watch actors getting Oscars these guys wait for Sherwin Williams to announce its color of the year. We are not kidding. It's literally on their website! So, get some passionate painters to do the next paint job at your house by calling (469) 410-6653.
Phone: +1 469-410-6653
---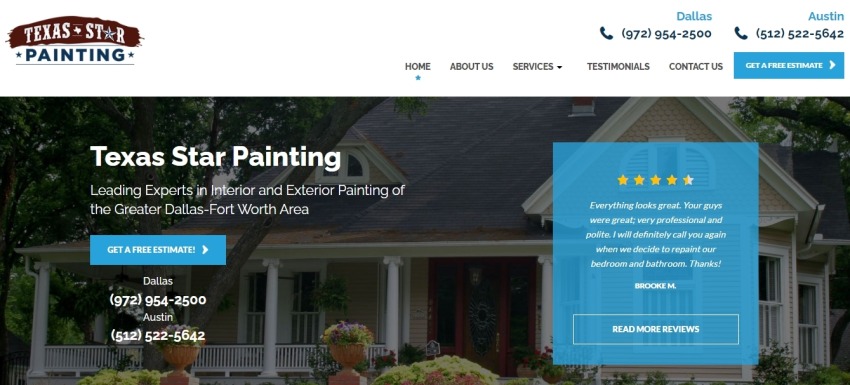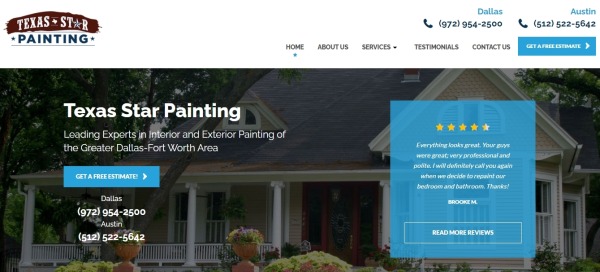 Texas Star Painting is one of the names you will hear when it comes to top-tier painting companies in the Dallas-Fort Worth area. If your home or office in the DFW area needs a paint job then give these guys a call. They are experts when it comes to interior and exterior painting services.
They also specialize in wood painting. So, if you have walls with wooden panels or your furniture needs some paint job you can give these guys a call as well. The office is located in Frisco. You can connect with them at (972) 954-2500 (Dallas) or (512) 522-5642 (Austin).
---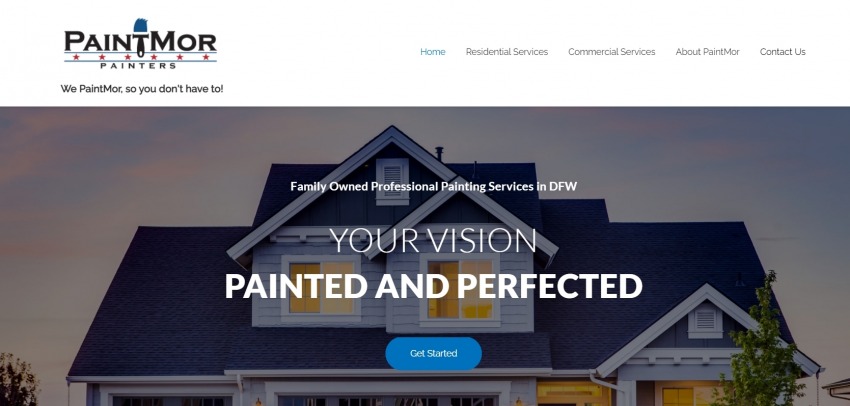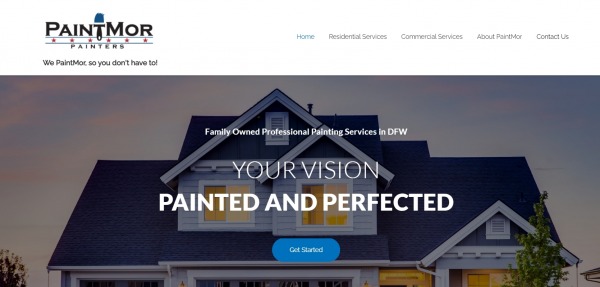 This is a family-owned business that has been in the area, serving the community for over 17 years. If you have an idea for a painting project, they can make it happen. They have experts on their staff who will help you throughout the way.
They have painting services for both residential and commercial spaces, providing great customer service and expertise in the field for all their clients. Paintmor Painters are consistent in delivering high-quality services, which has given them a high rate of incoming clients. They do not compromise on quality just to fit a certain price, they are focused on maintaining the standards of their company, as well as their clients'. They make their customers with the best work by providing you the best house painters in Plano.
Their website has a wonderful portfolio of the work they have done till now, which would make you very happy and enough reasons to give them a call immediately. They can give you a quote after checking the property and the list of things you want to be done there, ensuring that their services fill your budget as well.
Communicate about the finances openly so that you stay in the loop of everything that will be done. Their clients have never faced any disappointments while hiring them for work.
Phone: +1 972-309-0161
---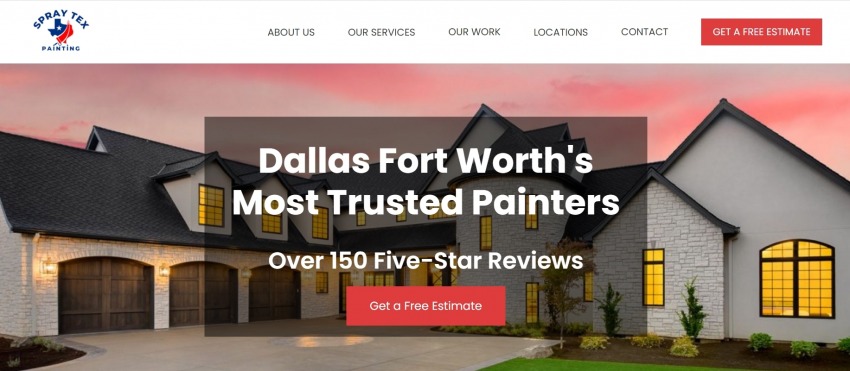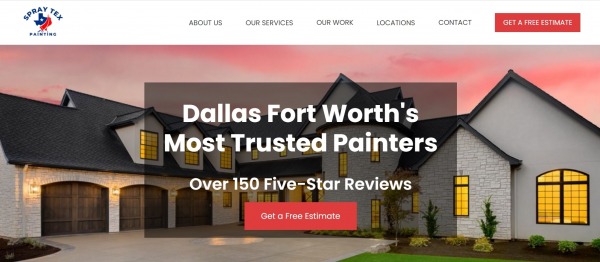 A locally owned and operated business, the staff only certified professionals to work on your house and give you the best results. They have been in the business for more than 5 years, making them the new kid in the school, but they have quickly managed to make a strong impression on their clients.
They offer free estimates, so you have all the more reason to give them a call. You will have full transparency about the deal and they will be precise with the prices quoted. They know that it is important to be in the loop about everything when it comes to your house, so they give you regular updates about the work they are doing. They are one of the best Painters in Plano Even For Your house, Commercial building Etc.
Even after the work is done, their team will meet with you and look through the home for anything that needs some finishing touches, as they are perfectionists who leave nothing to chance. They also ask for your feedback and receive it well, taking the suggestions for improvement in stride. They have received a lot of appreciation from their clients and they keep improving and adapting their services to give good competition to other companies.
Address: 6010 Spring Creek Pkwy #299, Plano, TX 75024, United States
Phone: +1 469-514-4348
---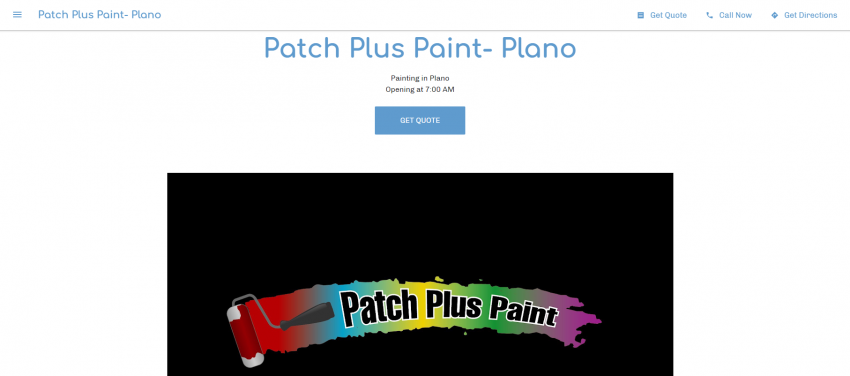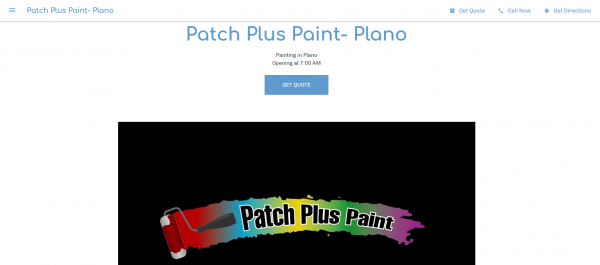 Patch Plus Paint is one of the best house painters services you can find in Plano, Texas. They have professionals in the field, highly trained craftsmen working for them who ensure that each customer is completely satisfied with the job done.
They aim to build a long-term relationship with all their clients and let their clients spread the word about their company by offering top-notch services. You can call or email them to book a free consultation before you jump in on any deal with them.
You can view the work they have done in the past on their website. They also have an amazing and informative blog for you to check out when you have the time. They realize that house painting cannot be done every year, and how important it is for the client to get it right the first time. One client said that they did a wonderful job patching and painting a hole in the ceiling, making it look like such a problem was never there in the first place.
Address: 1400 Preston Rd STE 400, Plano, TX 75093, United States
Phone: +1 469-363-9372
---

This is a company that has been quite a favorite of the people in the region when it comes to house painting. You can have both interior and exterior painting of your house done by them and give your surroundings an entirely new look.
They also do services like cabinet repair and painting and drywall repair. One client said that they had a wonderful experience with this company which prompted them to refer it to their friends and neighbors when they talked about painting their house. They completed the job in a short timeframe, which made an impression on their client.
They offer free estimates, so don't hesitate to reach out to them by calling on the number given on their website. Performance Painting have reasonable prices and don't compromise with quality to be affordable for all. They even have roofing services and gutter repairs and installation, so you can keep them bookmarked for those too.
Their website has a portfolio of their past clients which is nothing short of remarkable and can certainly make you want to give them a call immediately. They even help out with insurance claims and are with you every step of the way. They Can provide you the best House painters in Plano.
Phone: +1 972-360-8042
---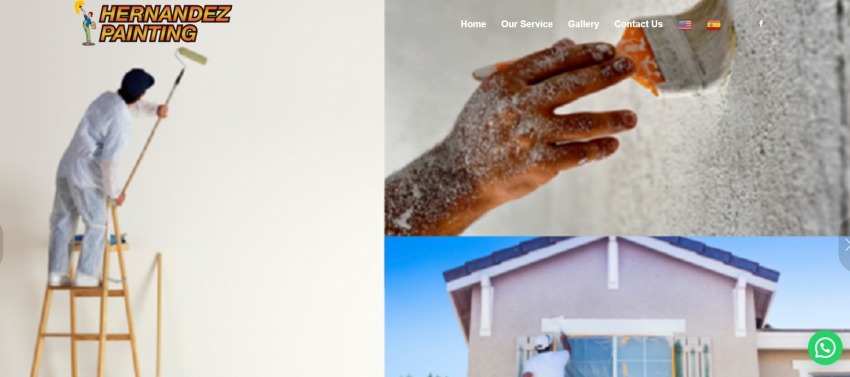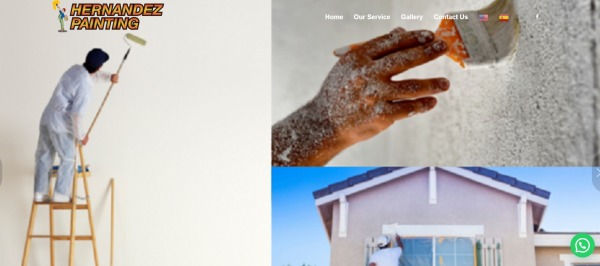 This is another wonderful option that you can go with when you want to paint your home or office space. They do both interior and exterior painting along with drywall repair, cabinet painting, and murals. One client who hired them to do their office space said that they were highly pleased with the result as the work went smoothly and the finish was great. Another one who had their bathrooms done said that the guests complimented the walls a lot and the texture looked very nice.
They also quote affordable prices and don't go way over the budget mentioned by their client. If you give them the paint colors you want, they will go out of their way to get you the same colors so that you can have the house of your dreams.
A client has said that when his house needed a fresh coat of paint, he immediately called here, because a friend had recommended their services, and ended up with a beautiful-looking house. It motivated him to ask the company to paint the cabinets as well, which was happily done by them. They even test out the color by swatching on a wall, before painting it completely.
---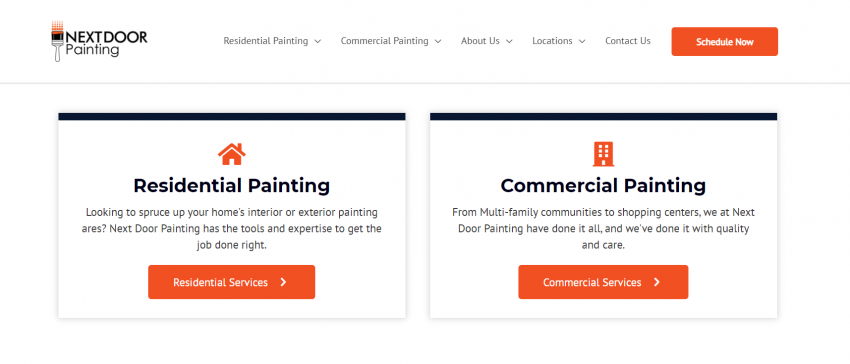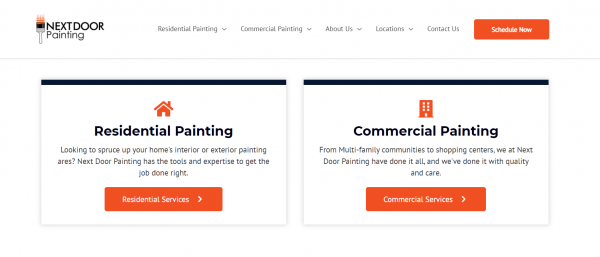 This is a locally owned and operated store that does customized designs and plans based on each client's requirements and budget. The team is good at working on both residential and commercial properties, ensuring that they give great attention to detail no matter how big or small the job is.
They also do virtual consultations, so you can book a quick call with them through their website to get a quote for the services you want to buy. One client said that the customer service here is impeccable, as the staff is very patient with your requests and accommodates them smoothly.
They help you know the other damages you might have missed or more stuff that could use a little work from them. These helpful suggestions help you save money in the long run, as you can have all the work done at once, instead of in installments from various sellers.
Their timely and accurate communication methods helped the clients a lot in deciding the colors they wanted and other services they wanted to be included in the final package. You will be grateful to this company when they manage to change the look of your entire house within a few weeks.
Phone: +1 972-884-5283
---


If you want things done right around your house, this is the company to go for. They offer services such as house painting, drywall repair, cabinet painting, and many more. You can call the company with the number given on the website and book a consultation call.
They pride themselves on their commitment to delivering quality work, so you don't need to worry about them doing a shabby job on your house. Even, they do small carpentry repairs around the house, so you can think of them as a one-stop-shop for sprucing up your home. They provide free estimates, so booking a call with them should be easy.
They work closely with insurance adjusters, contractors, and interior designers to give you the home of your dreams. Professional Drywall And Painting know that it can be tough for clients to coordinate with all the employees, so they make the job easy by having them all under one roof in their company.
If you explain your requirements to them, they will certainly take care of it and relay it to the team in charge. You can expect a wonderful house looking great when they are done with it. Many of their clients have praised their staff for being courteous and giving good advice about the work to be done.
---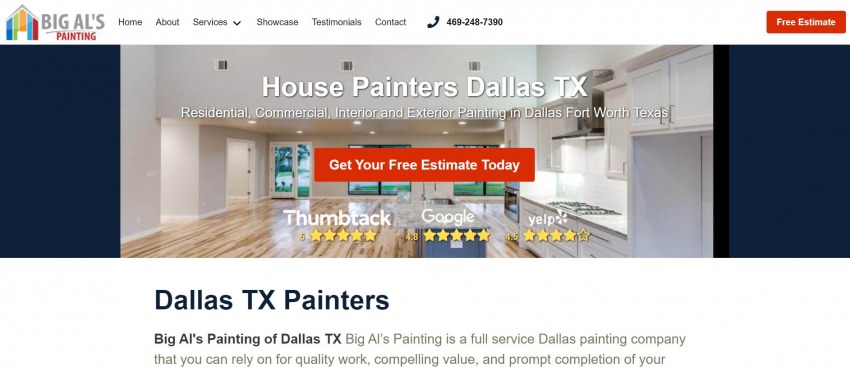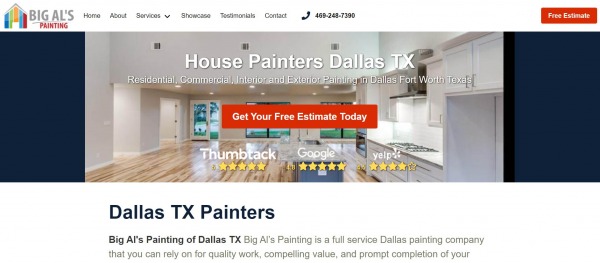 This is a great company that has received rave reviews from all its clients. They perform both interior and exterior paint jobs along with cabinet painting and drywall repair. They give an accurate initial estimate and ensure that the final price remains within the budget of the client. Big Al's Painting give you free quotes so you can book a consultation call with them whenever you want. They specialize in handling projects of all sizes, giving great attention to all of them.
One client said that their estimates were fairly accurate and the price was reasonable which is what made them opt for their service. They were further pleased to see the work being done and the meticulousness of the staff till the job was completely done. You will be happy to note that they have managed to be a favorite of many in the community for many years now.
Phone: +1 469-248-7390
---
Benjamin Drywall And Painting Services
Benjamin Drywall and Painting Services is the next entry on this list. It is a company that is dedicated to providing excellent services to its clients. When you hire them for a paint job you can expect top-tier professional services that leave nothing to complain about. The company has got largely positive reviews and many of its clients come through referrals.
Though the company does not have a dedicated website you can reach out to them at +1 972-474-8977. Just give them a call and someone who will be more than happy to help you out and answer your questions. You can find all drywall and painting services here. So, if you are looking for Plano TX painters check them out.
---
Jass Paintinga
This is a women-owned and operated business that has been making waves in the region for being so amazing with its work. They have been in business for about 7 years and have already shown their competitors that they are here to stay. They offer free consultations and quote reasonable prices to their clients, so you will find yourself going with this business immediately. Jass Paintinga are also flexible enough to match the prices being quoted by other companies, which is something very few businesses do.
One client has said that the company and their team worked hard to complete a full makeover of their home, met their expectations completely and there was full transparency about the deal.
The client was happy to deal with an understanding and patient owner who left no stone unturned in making them feel comfortable with their choices and worked well within their budget. The workers are meticulous and get the job done well, ensuring that their clients face no disappointments because of them. You will be blown away by their friendly and courteous customer service that makes communication easy with the company.
Conclusion:
So, that was our list of the best painters in Plano, TX. Most of the companies that we have included provide good value for money. The focus is on the customers. These companies look forward to each project and ensure that the customer experience is the best. We have included the websites for almost all the companies. You can find relevant info related to services and rates there. We hope you found some good info on this list and hope you get some good deals.