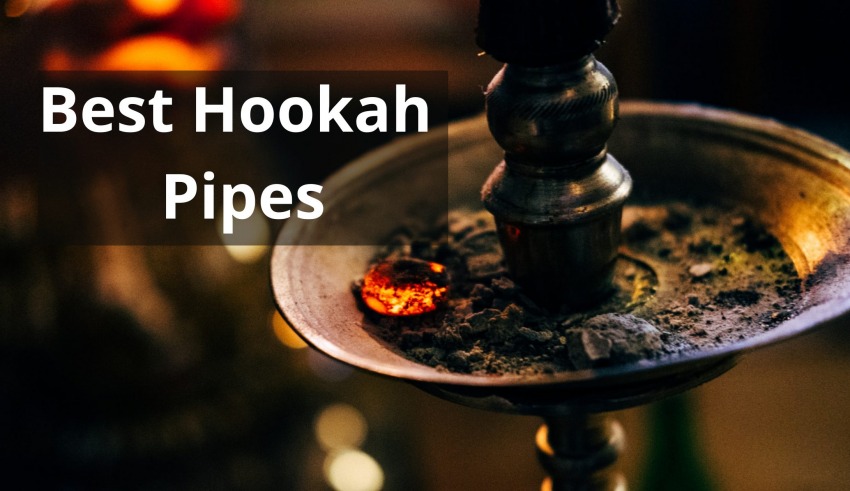 Every hookah lover wants to enhance and maximize their smoking experience, and having a good hookah pipe is an important part of the experience. The hose plays a crucial role as that is where the smoke passes through. It is even perceived as an important decorative item for collectors. But most hookah pipe are either good in looks or provide a thick smoke experience. This can make it quite tricky to find the best hose for thick smoke that looks just as good. Lucky for you, we have recommendations for hoses that do both!
So here are our top picks for the best hookah pipe to buy!
HW Rubber Handle Hookah Pipes with Metal Tip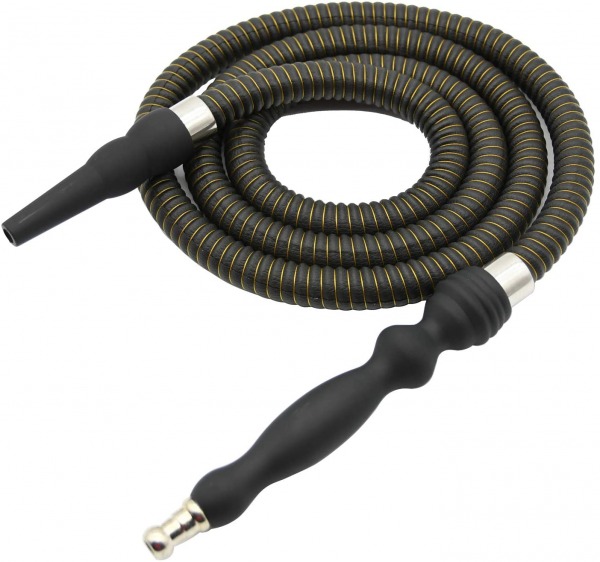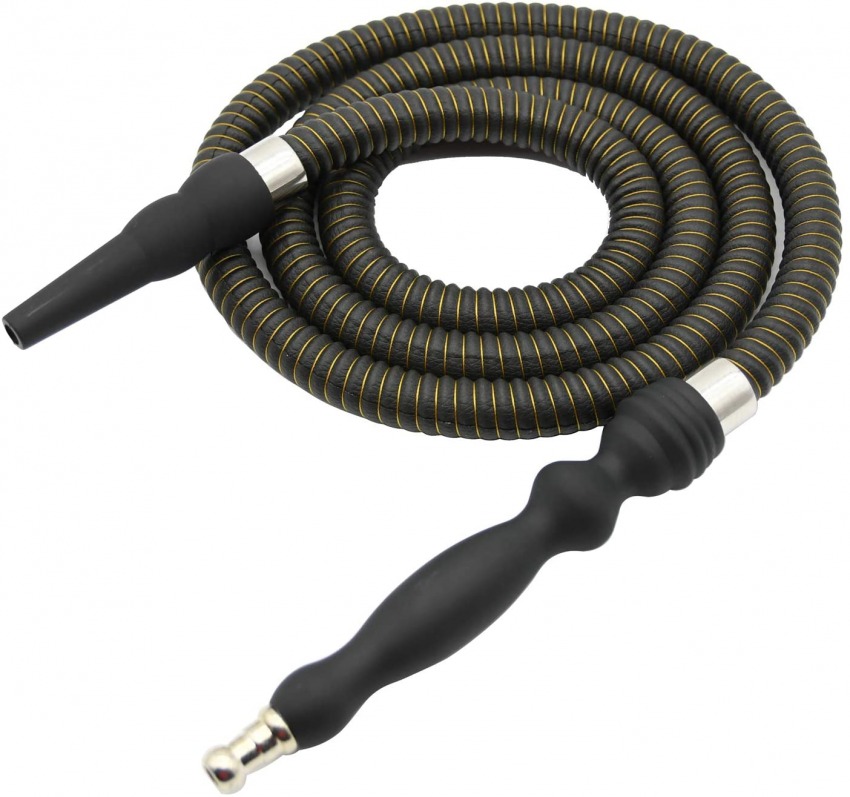 If you are looking for something comfortable and easy to use, this hookah pipe is the perfect balance between functionality and comfort. Wooden or metal hoses can often feel a little hard, but this hose has a soft and flexible material composed of rubber. The small metal part of the hose is composed of stainless steel, so you need not worry about rusting.
This versatile item can fit into any medium to large-sized hookah, making it quite handy. The product is 71 inches long, so you can sit back, relax and smoke in complete comfort, with a small mouse diameter of 0.5 and a metal mouth inner diameter of 0.28. Whether you want this hookah pipe in pink or blue, it is available in many colors that you can choose from. Moreover, it is quite affordable available at only $9.99.  
---
Hookah Pipes Disposable 4 Variety Colors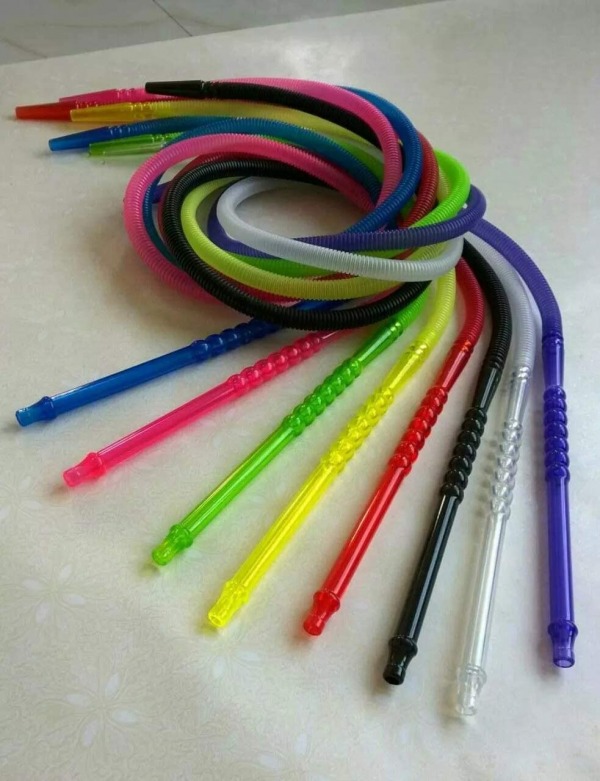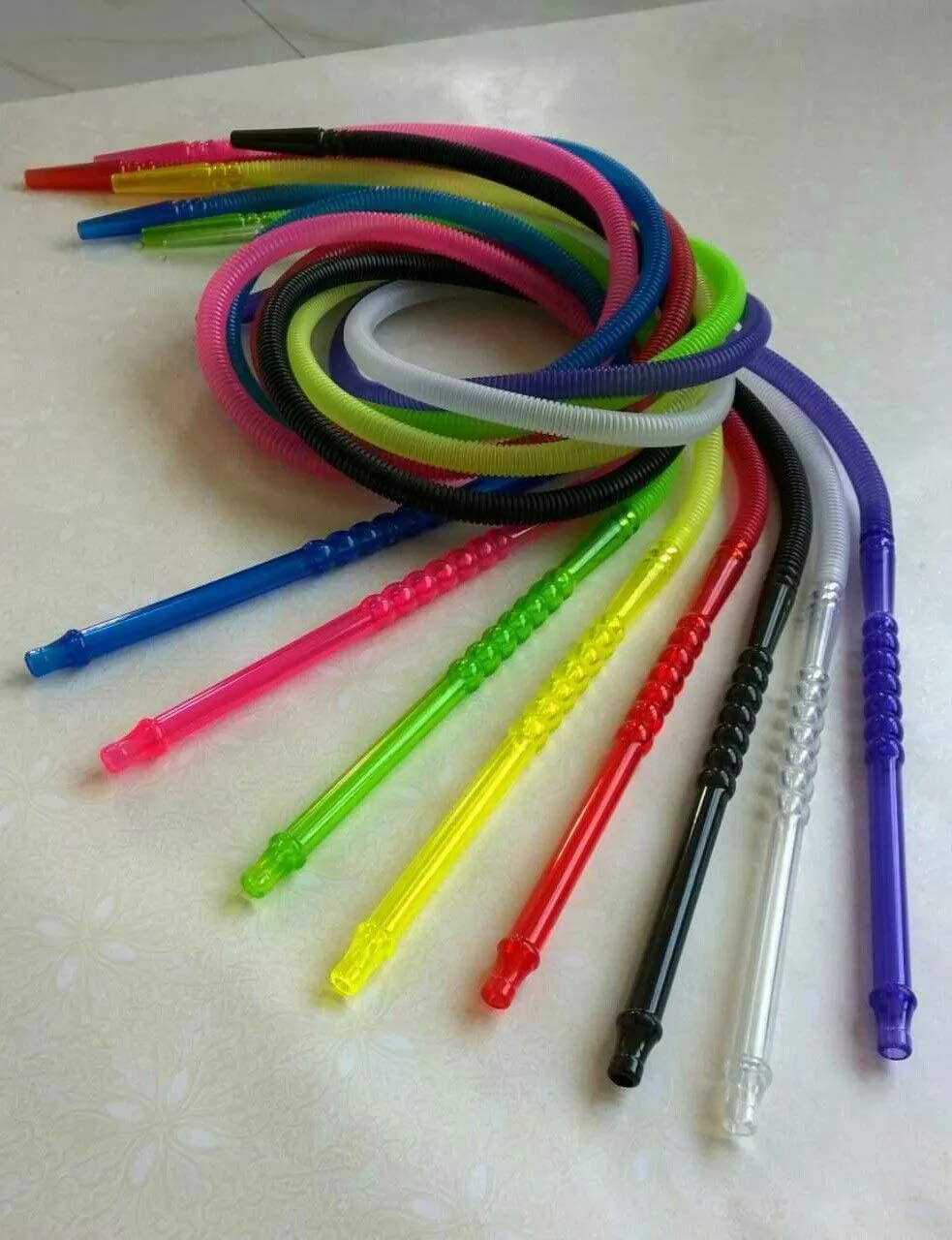 Handy, aesthetic, and perfectly functional; this set of 4 pretty hookah pipe is all you need to attach with your hookah. All of these hookah pipes can also be used as disposable pieces, making them perfect for one-time use such as parties and guest occasions.
The items come in green, blue, red, and black colors. All 4 units are composed of plastic and are individually packed. With a rating of 4.6 out of 5 from almost 200 customers, it is safe to vouch for its superior quality. What makes this item the best hookah Pipe out there is its affordability factor, as you can get all 4 at only $9.99. 
---
2 Hose Hookah Set with Clean Brush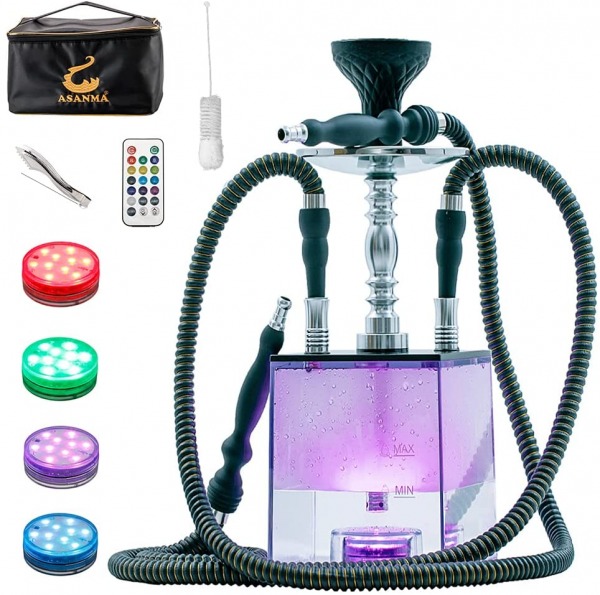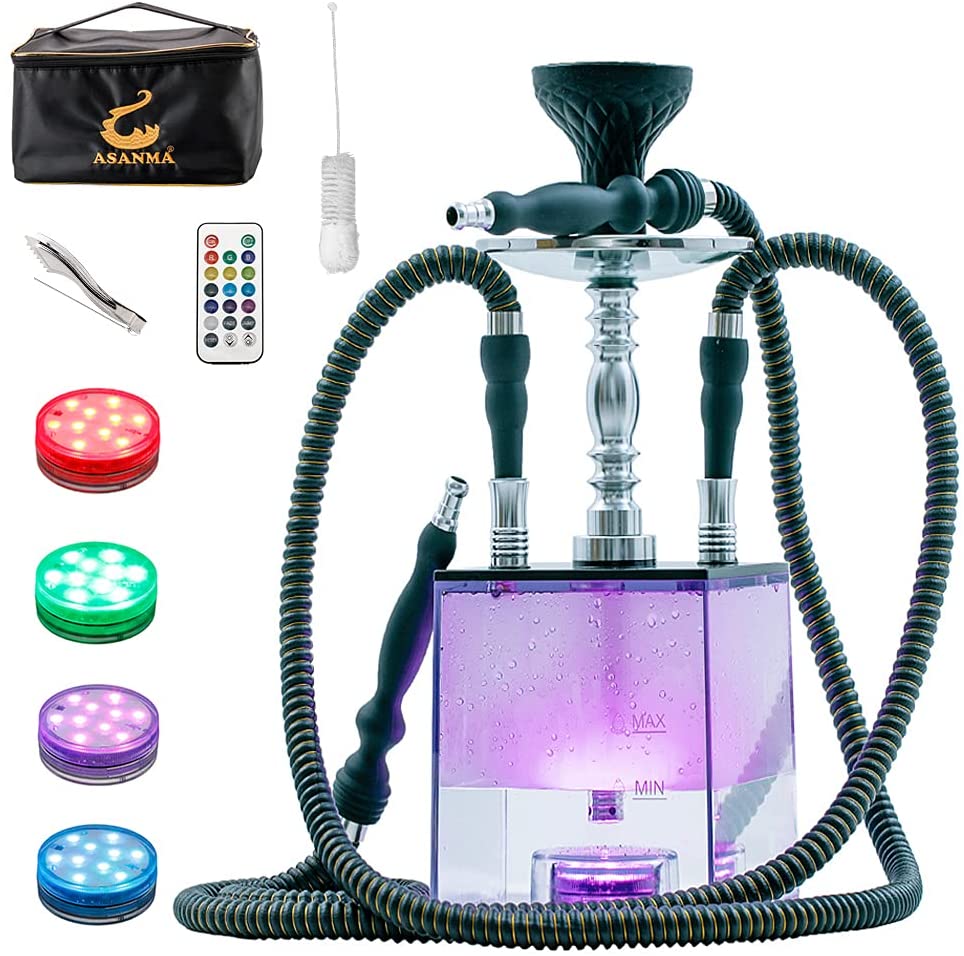 With premium quality and royal look, this is one of our top picks and the best hookah pipe available in the market. This hookah set comes with a hookah bowl, ashtray, and a pair of tongs, 2 hookah pipes, and a carry bag for the same. The product is quite lightweight and virtually unbreakable, considering its high-quality manufacturing and finish.
One of the best features of this set is its in-built LED light. This makes it perfect to set the vibe right and create an ambiance for social gatherings. Having just the right size of hookah mouth, its right dimensions also make it the best hookah pipe for thick smoke as it pulls smooth and large clouds. The product is easy to assemble, disassemble, and clean; making it versatile for traveling as well. 
---
M. ROSENFELD Premium Hookah pipe with Mouthpiece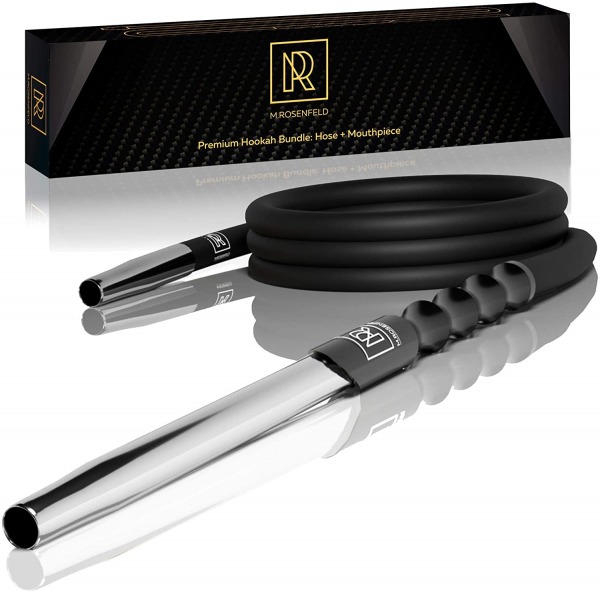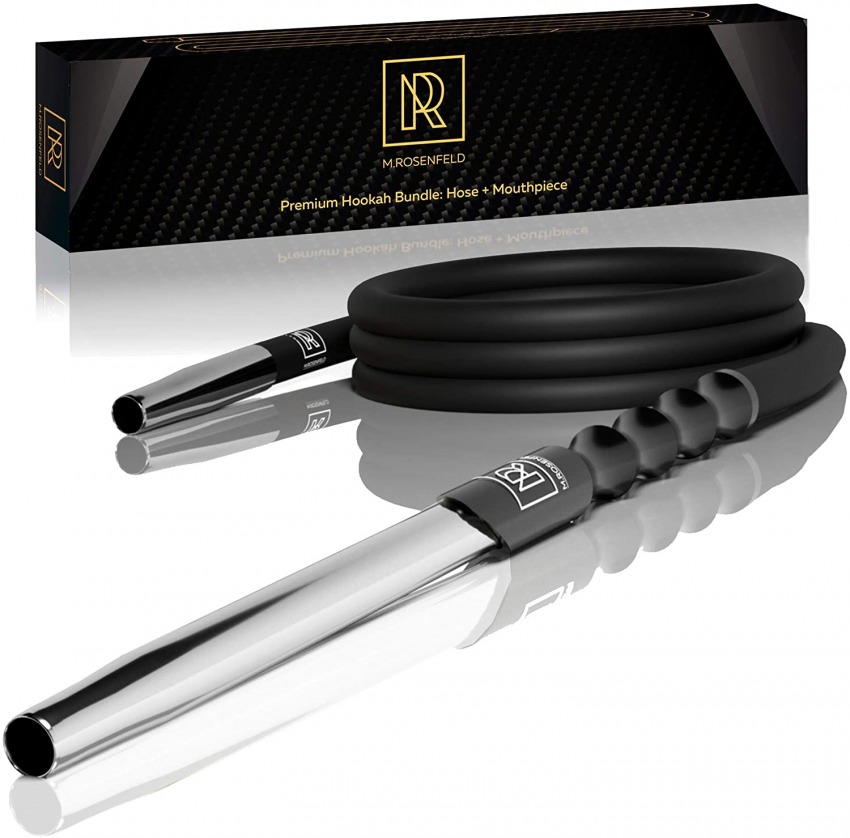 For those of you looking for a hookah pipe with a touch of class and sleekness, this one is it! This combo kit offered by M. Rosenfeld Store consists of a hose, mouthpiece, and a hose adaptor. The item is offered in shades of black and silver, to maintain the class factor. The hose is made up of soft-touch silicon consisting of dust-free properties, so you need not worry about wiping it now and then.
The hose is made up of technology that ensures no ghosting and taste from previous hookah sessions. The food-grade silicone is thick, odorless, and has the perfect dimensions to consider it the best hookah pipe for thick smoke. The handle of the item is ergonomic and comfortable to hold. With 30% more smoke and flavor, you can have the most relaxing experience with this posh and classy hookah pipe.
---
RAHVISH 2 Pack 60" Hookah Pipe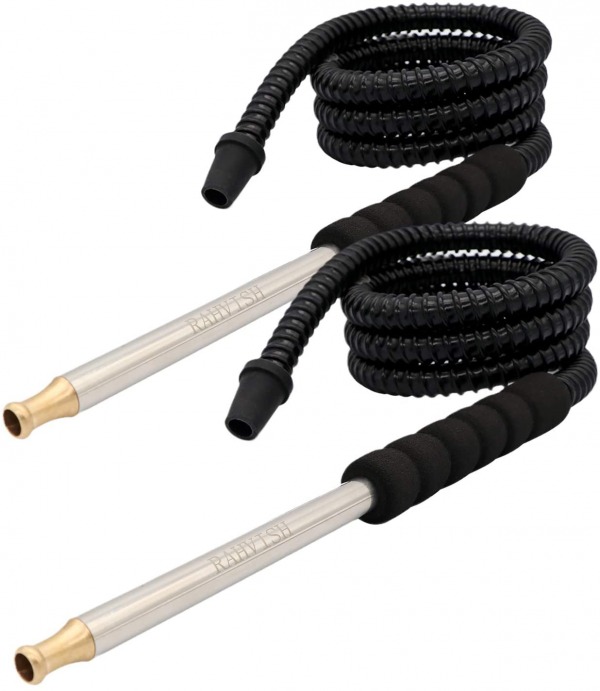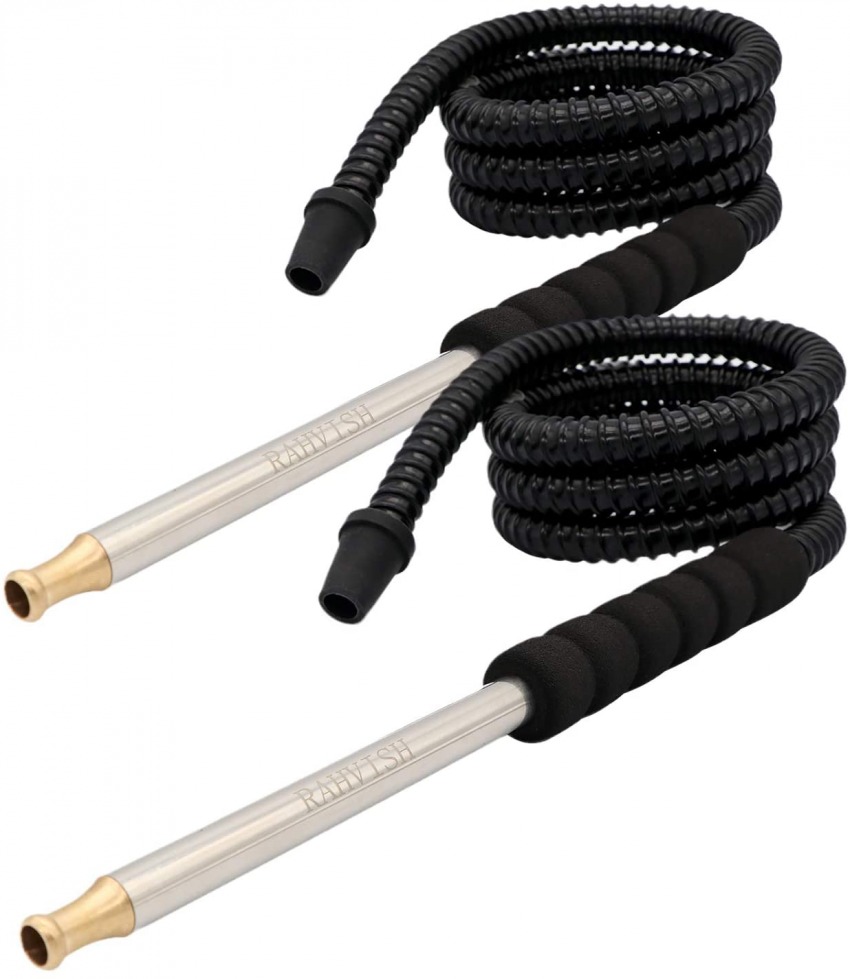 Next up, we have another pack of 2 for you which consists of the best hookah pipes for thick smoke. This set of silicone hookah pipesis composed of durable high parts. The hose tip has a brass tip with a stainless steel connection as the final touch. Its universal steel connectors make it possible for shisha lovers to connect it with any kind of hookah, be it wooden or glass.
All you need to do is insert the hose into any hookah pipes and enjoy the thick and fresh smoke with its rich flavors. The mouth tip is made up of brass and is comfortably made, along with an integrated grommet. With a 4.5 out of rating, feel free to get this hookah pipe with a classy touch.
---
PHICO Premium Quality Silicone Hookah pipes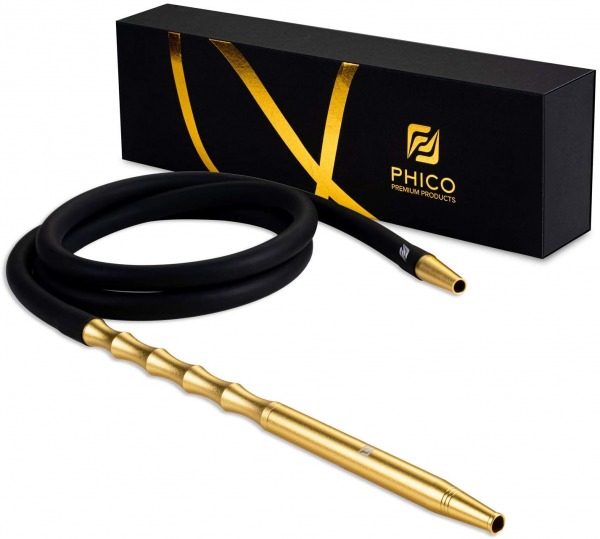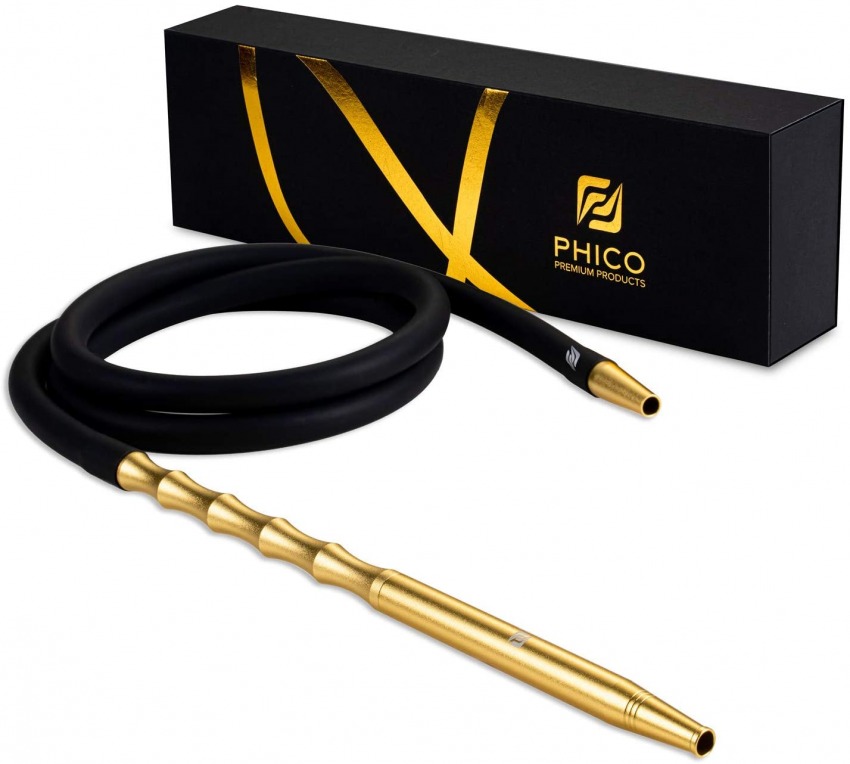 Phico's hookah pipe is your stop solution while looking for hoses that are of premium quality, comfortable to use, and look aesthetic. This small sheesha hose is small in size but heavy and durable when it comes to its top-notch quality. One of the best features of this silicone hookah Pipe is that you can enjoy smoking without having to worry about excess nicotine consumption, as its material is odorless and free of toxins.
The airflow of the hose is perfect without any blockage so you can enjoy the thick smoke and flavors. Its handle is ergonomic and easy to maintain. The aluminum metal plate is composed of advanced techniques to prevent it from rusting and scratching. So get your portable hookah pipe with a modern design and a touch of gold bling to meet all your hose needs.
---
Hookah pipes Shisha Premium Quality Hose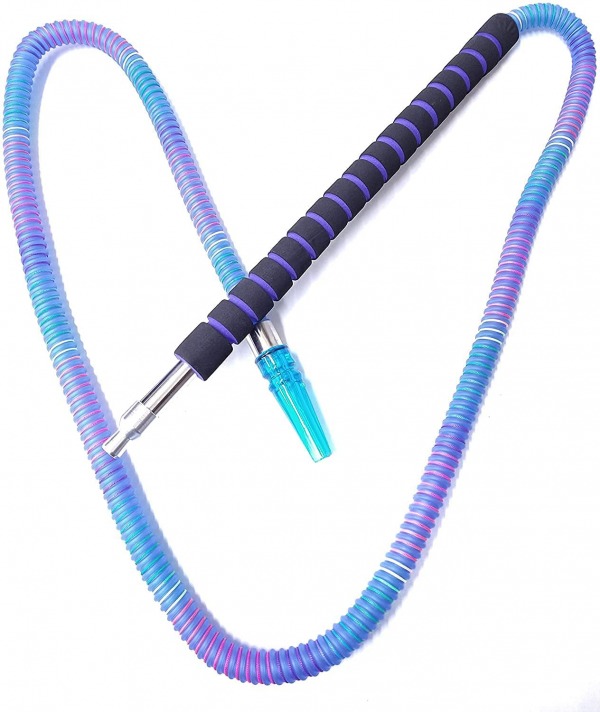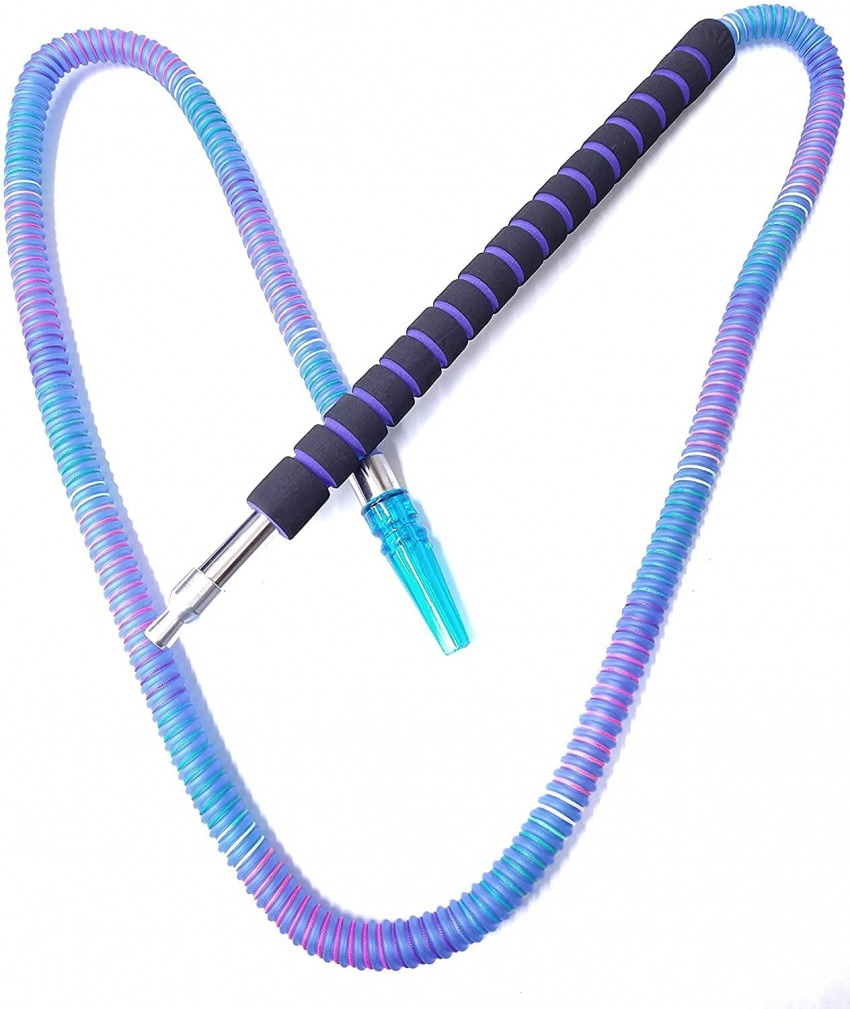 For those who have a thing for colorful aesthetics and enjoyment, this hookah pipes is a must-have piece to attach to your hookah. This 70 inches beautiful hose comes with a long handle so you can smoke in any comfortable position and a rainbow gradient to raise the aesthetic factor.
Its handle is soft and long, with the perfect grip to hold in hand and you can attach the hose to all medium and large hookahs. No need to worry about bending or tangling, as its form is designed to give you a rich airflow so you can enjoy the thick smoke and feel the vibe. 
---
Java Deezer Ice Hose for freezable Hose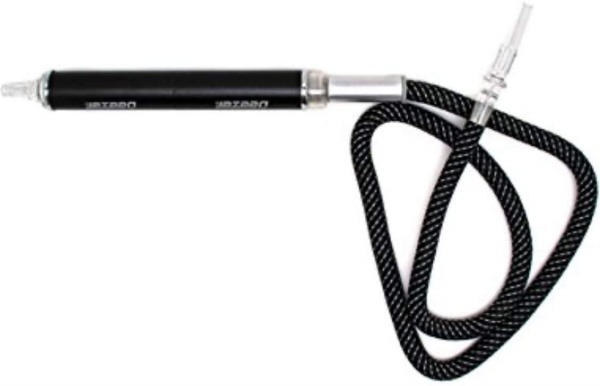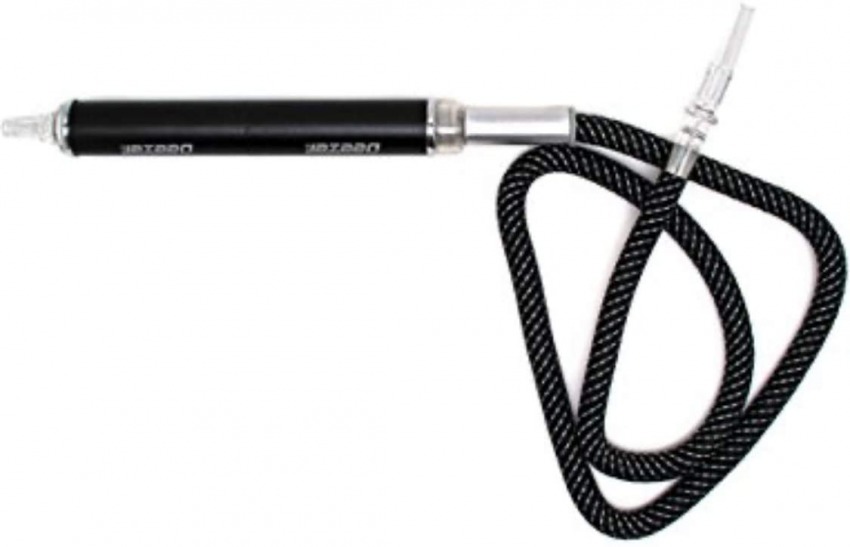 This elegant and Egyptian style hookah pipe is one of our top picks, considering its sleek look and excellent quality. This hookah is designed with an air gauge to deliver you a smooth airflow, making it the best hookah pipe for thick smoke. Its ice top is easily detachable for cleaning purposes, so you can have a fresh experience every time.
All you have to do is keep the ice top in the freezer for some time and you are good to go for approximately 45 minutes of fresh hits. So place your order and enjoy your party with this user-friendly and uber-cool hookah pipe in black!
---
Premium Hookah Pipes with Mouthpiece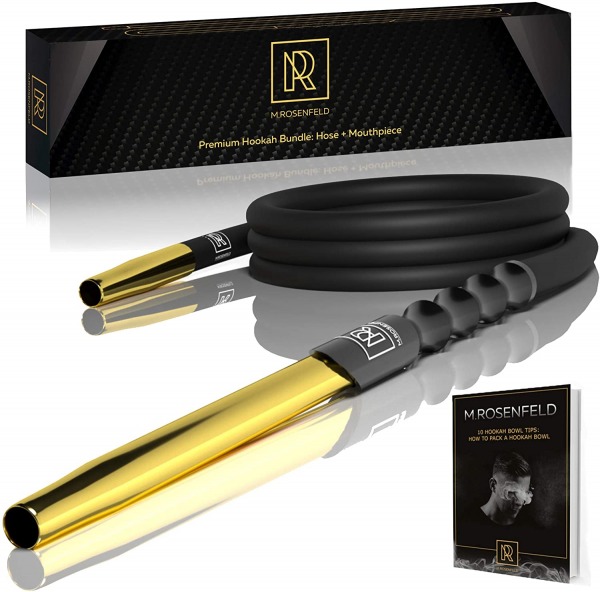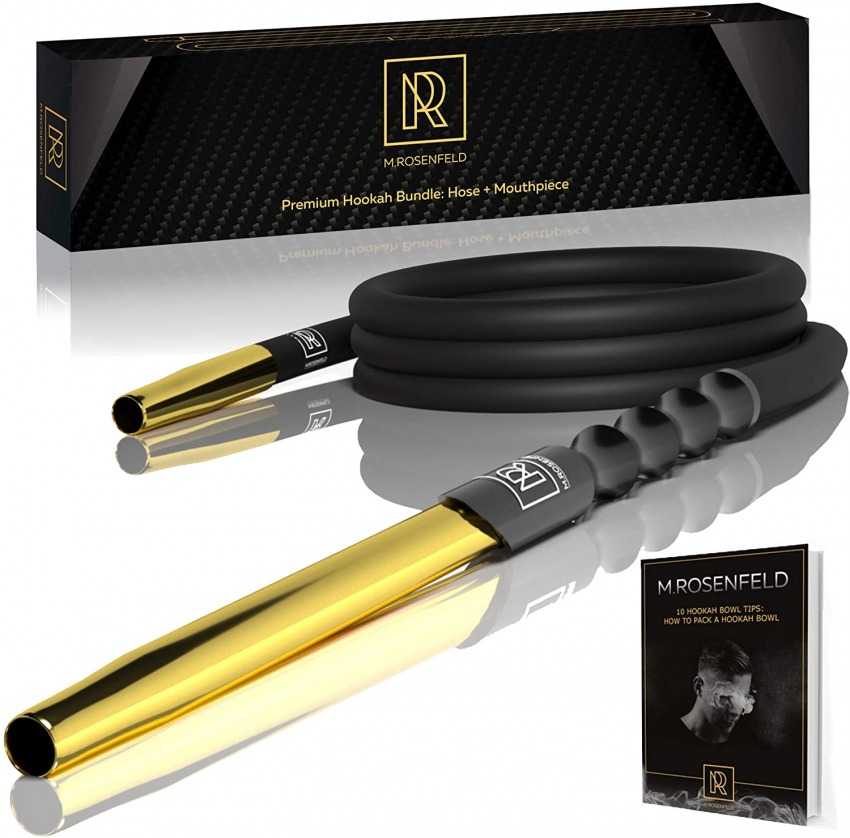 And yet again, we have another top-rated recommendation for quality hose provided by M. Rosenfeld Store. This elegant and classy hookah pipe comes in a classic combination of black and golden. This is the ideal gift or must-have hookah pipe for shisha lovers who like thick smoke, as the product ensures 30% extra smoke and flavor because of its no bending or tangling properties.
There is no ghosting or leftovers from previous hookah sessions, as the product is easy to clean and maintain. Their awesome design and quality come from Germany, with a toxin-free and odorless good grade silicon along with an ergonomic handle. So order this time to start enjoying hookah the way they do in Europe, where the market is 10 years ahead!
---
VooV Lit High-Grade Black Silicone Hookah Pipe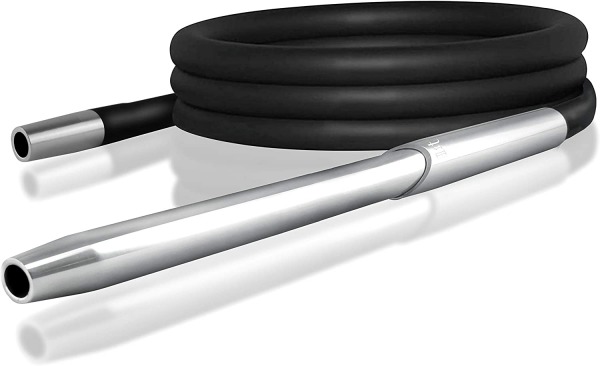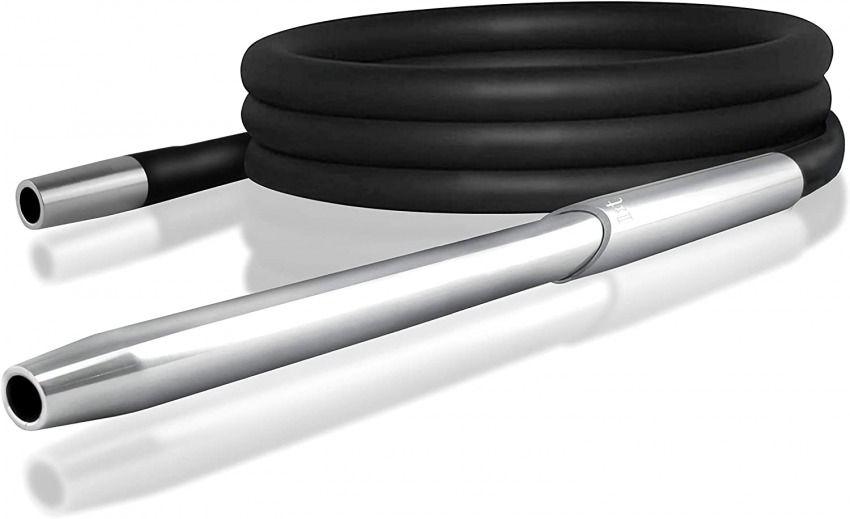 Voov Lit's high-grade hookah pipes are another one on our list that's definitely worth checking out. This hookah hose is made up of food-grade silicone, making it completely safe for regular use.
The hose is pretty long with an approximate length of 6 feet along with the perfect weight, neither too light nor too heavy. This one is a recurring recommendation for the best hookah pipes considering its no bending features, so you can enjoy thick smoke without any blockage. With the help of this hookah hose, you'll surely be able to see some huge clouds. 
---
HW 60" Hookah Pipe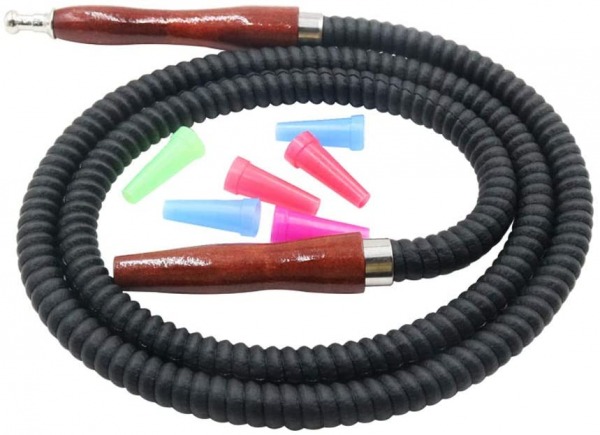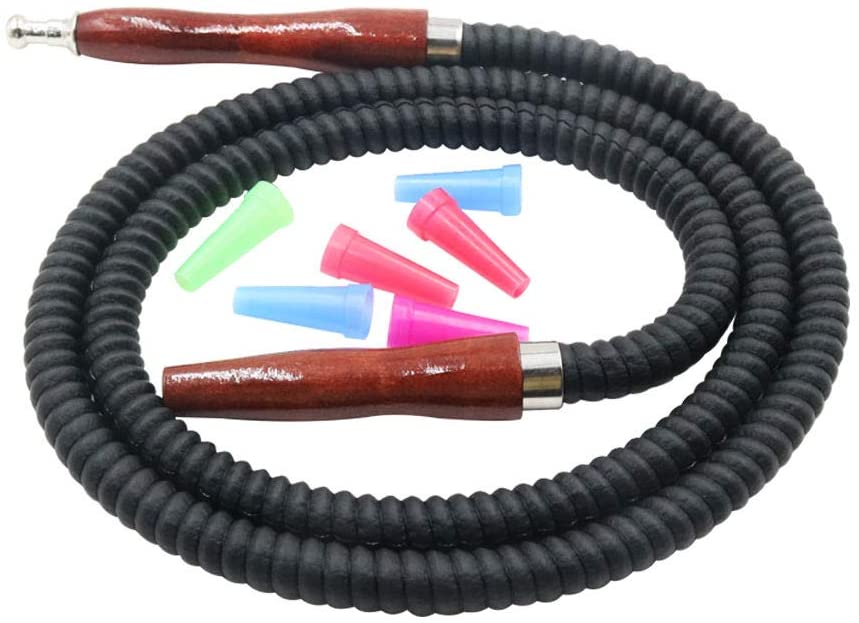 These hookah pipes offered by the Haowei Store is one of the most affordable and best hookah pipes in the market. The item comes in a black rope style along with a wooden handle of polished brown color. The rope pipe comes with a Hookah hose of 5 colors in shades of pink, green, red, and blue. This premium quality product is majorly composed of vegan leather, which ensures high flexibility.
Due to this, it is easily foldable and bendable. The length of the hose is 1.5 meters, which is quite convenient for personal use. And even after its superior quality, design, and variety of hoses; you can get this item for $5.99. 
---
Rocsai Hookah Washable Pipe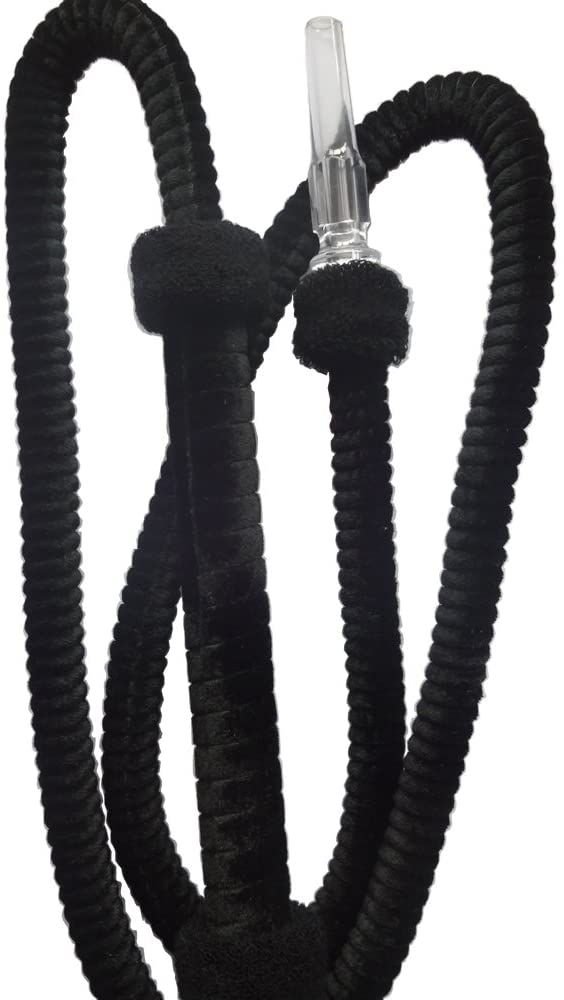 This hookah from Roscai is the ultimate piece to meet the needs of modern shisha lovers. If you are looking for something very handy and washable, this is it. It comes with 2 meters of length, making it perfect for those who want to lay down on the couch and have some relaxing and comfortable time.
This is one of the most long-lasting hookah pipes, made up of durable material with a clear acrylic mouthpiece. The gauge is quite wide, making it one of our top picks for the best hookah pipe for thick smoke. 
---
BudPro Silicone Hookah pipe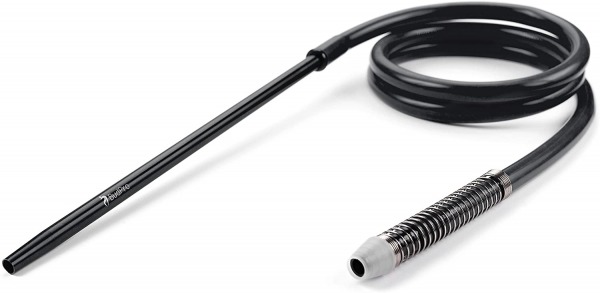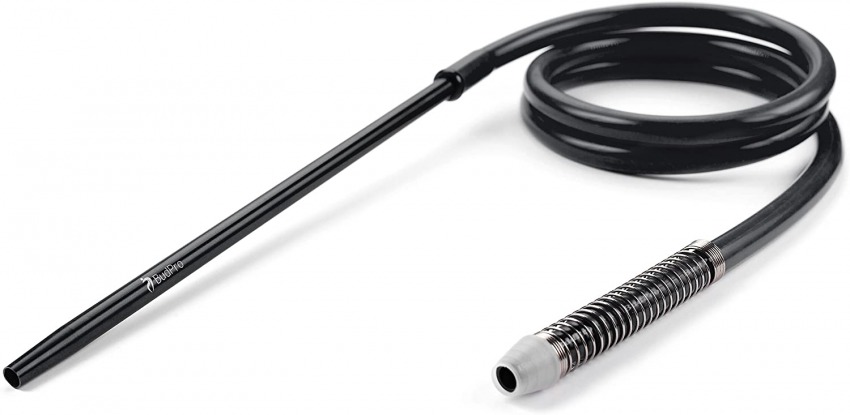 Our list would be incomplete without this sleek and chic hookah pipe, designed with advanced techniques and superior technology. This hookah pipe has a very modern classy look, offering a user-friendly solution for hookah lovers. It is composed of heavy silicon, giving you quite a sturdy and unbreakable structure.
When it comes to airflow, it is unbeatable so people can enjoy rounds of thick smoke. One of the best exceptional features of this hose is that it will never bend, regardless of its angle. There's an inbuilt spring that prevents any bending so hookah lovers can enjoy an uninterrupted airflow for long hours. So get your hands on this stylish piece to enjoy your hookah with a sense of class. 
---
Budpro Superior 100% Washable Hookah
Pipe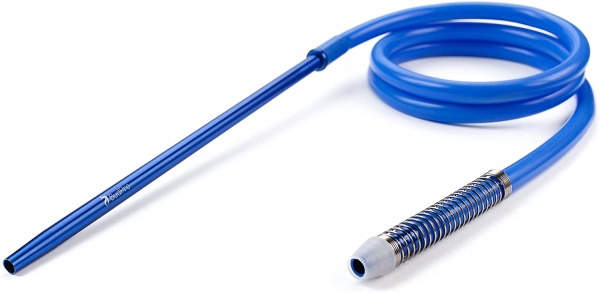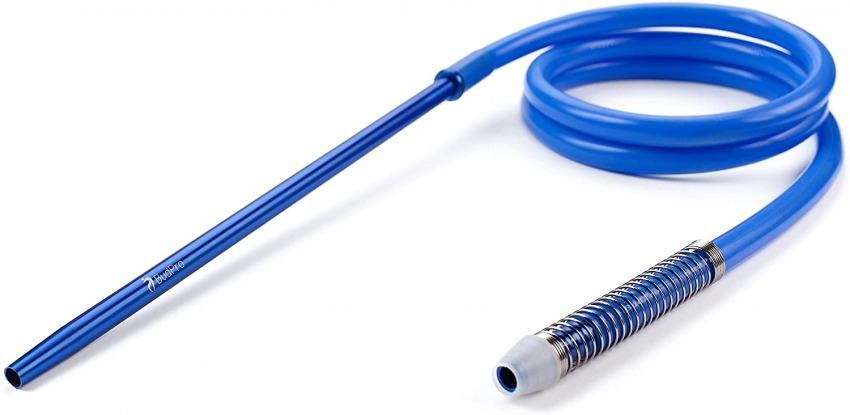 This tonic hookah Pipe should be our ultimate choice to replace the boring traditional designs. This silicon tube is quite a user-friendly and advanced solution for hookah lovers to use and enjoy. Made with a minimalist design, this hose tube is composed of durable aluminum. With a length of almost 2 meters, hookah lovers can sit back and enjoy the hookah in a comfortable position.
Although it has a lightweight appearance, the hose is quite heavy and sturdy as it should be! For maximum light smoking, it comes with an inbuilt spring so you can enjoy thick smoke with efficiency. Its gorgeous shade of blue is simply icing on the cake!
---
Kitosun Superior 100% Washable Hookah Pipe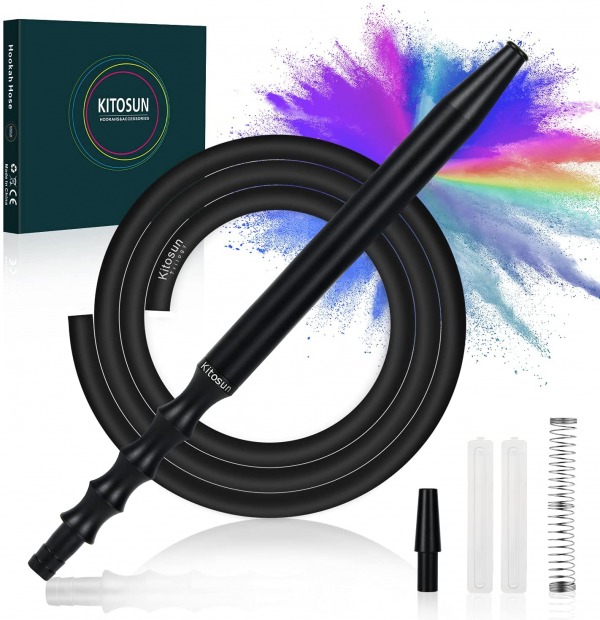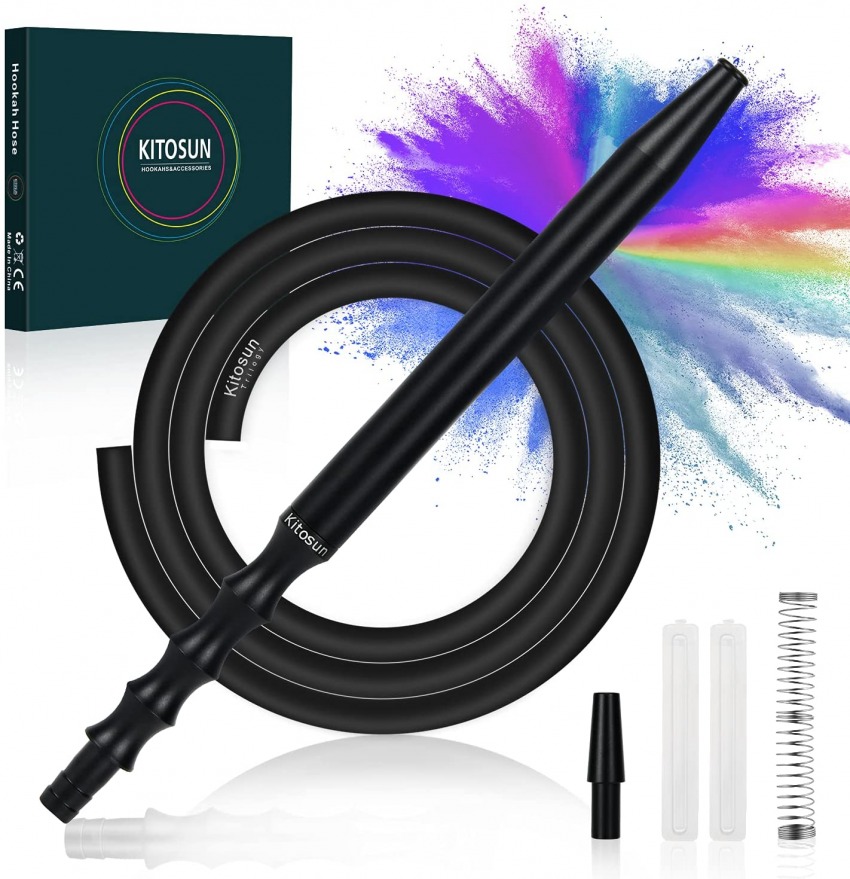 The makers of this hookah Pipe have definitely taken care of its classy design, elegant look, and high functionality. This item consists of the entire set of aluminum handles, anti-kick springs, and washable silicone hoses.
If you are looking for something flexible, malleable, and toxin-free; this is it. This is because the composition of its material is of upgraded metal grade silicon. It also comes with 2 ice tips, one for instant use and another ready to use. Its durable tubes are easy to clean as they are washable. The pipe is lightweight ad comfortable to hold for long hookah sessions. 
---
Conclusion
And that's the list of the best hookah Pipe that all hookah lovers can enjoy using! We hope this list helps you make informed decisions and get you nice deals. So go and place your order, and keep coming back to our space for top recommendations. Happy shopping, happy smoking!