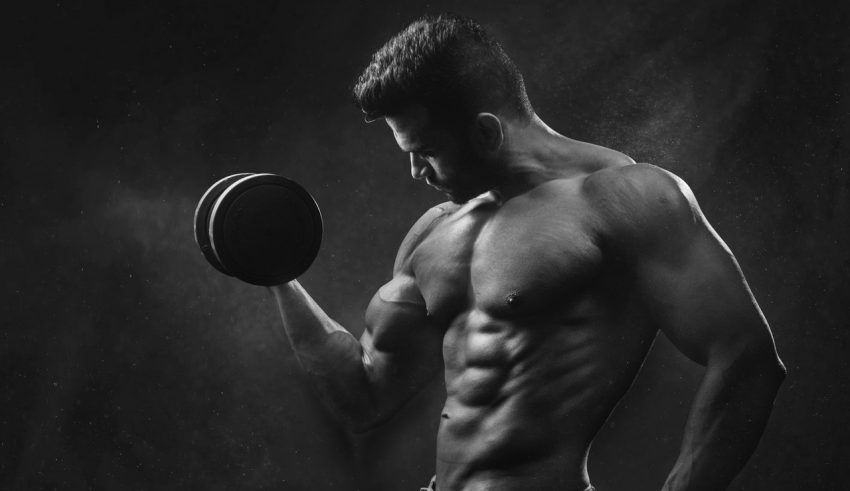 Getting into better shape has been your top priority, but mere sweating does not help? Does the perfect physical transformation seem a distant goal? You only need to do it the right way! Faster. Stronger. Harder.
Be limitless in the pursuit of fitness and the positive energy rushing in your veins will lead your way. If you wish to sweat out the calories, build up your self-efficacy and feel the change in yourself, then the city of Jaipur has got some of the best gyms, fitness clubs and yoga centers. Let's have a look!
GYMS
Anytime Fitness
Why wait for the perfect time to get a fit and healthy self, when you can visit a 24×7 gym. Revolutionizing the facet of body fitness and gyms in Jaipur, Anytime Fitness is a global franchise with experienced staff and all kinds of gym amenities.
Be it personal training, group training or fitness consultation, gear up to feel the strength and endurance within you here!
Address: Anytime Fitness, 2nd Floor, the Landmark Building, D-38A, Ahinsha Circle, Subhash Marg, C Scheme, Jaipur, Rajasthan 302001
Phone: +918955755575
---
MultiFit
A community, gym and health club, sparkling on the pages of fitness magazines, Multifit stands as a champion for the fitness freaks and gym enthusiasts. The idea prospered in the mind of Sally Jones– a fitness trainer from the UK and since then the word of a healthy lifestyle is spread out in many cities of India by MutiFit.
The notion followed here is quite unique and you basically build up your strength with programs such as High-intensity interval training, Rehab training, Cross-functional training, etc. No more boring gyms!
 Address: B9, First Floor, Behind World Trade Park, D-Block, Malviya Nagar, Jaipur, Rajasthan 302017
Phone: 074148 71871
---
Metal
We all know that exercising in the wrong way can be consequential, so choose wisely! With all the latest equipment and adequate facilities, the Metal gym is a spacious center that focuses on the agility of an individual and makes efforts to enhance it.
The experienced trainers have proved to be vital in personal strength training sessions, making Metal one of the most visited gyms in town.
Address: 189-A, Ram Gali Number 7, No.1, Panchwati Circle, Raja Park, Jaipur, Rajasthan 302004
Phone: 063752 52039
---
X Core Fitness
In the battle of Fat to Fab, exercising routine plays a vital role. X core Fitness is determined to provide workout sessions under the guidance of trainers that will put a significant impact on your health and lifestyle.
There are several services offered here that have been well crafted by experts and some of them include Mixed Martial Arts, Occasional outdoor exercise sessions, steam baths, etc.
Address: E-145, Ramesh Marg, C-Scheme, 302001, Jaipur, Rajasthan
Phone: 0141 400 3241
---
The Shredded Club Gym And Spa
With a plethora of services like Gym, Aerobics, Zumba, Pilates, Cross-functional training and more, The Shredded club has defined fitness and gyms to a whole new level. The gym remains open from 6 a.m. to 11 p.m. and on Sundays too, so that you can choose flexible timing. Also, book a free trial and see for yourself!
Address: 309/6, J.K. Enclave 4th floor, Tilak Nagar, Shanti Path, Opposite Modi Commerce College Commerce Coaching Centre, Raja Park, Jaipur, Rajasthan 302004
Phone: 085598 83355
---
Gold's Gym
Established in 2002, the extensive chain of Gold's gym has grown to as many as 120 centers all over India.
Honored with prestigious awards as one of the best gyms, the franchise has catered celebrities, athletic figures and famous personalities due to its services and training facilities. Gold's Jaipur has been emphasizing on the workout culture with a focus on strength training and healthy lifestyle that go parallel with each other.
Address: SDC Building, 4th And 5th Floor, 40-41 Calgiri Marg, Mauji Colony, Near Cafe Coffee Day,
Malviya Nagar, 302017
Phone: 074140 86086
---
NUYU Health Club
Representing one of the biggest fitness gyms in the country, NUYU rose to prominence by delivering world-class facilities.
There are many services offered here such as Dance for burning calories & increasing flexibility, Yoga for inhaling positivity, Spa for mind rejuvenation, Café for a Healthy intake, Gym to build strength and Xtreme where you push yourself with Kickboxing, Pilates. These are administered by fitness experts and trainers to ensure the proper well being of every member.
Address:  Queens Road, Vaishali Nagar, Jaipur
Phone: 0141 401 6060
---
Quantum Fitness
There is a battle inside everyone and you need to build up a stamina to fight it. Adhering to the notion of fitness, Quantum Fitness has been playing its key role by engaging in health and robustness services.
The center has certified trainers and a spacious area with all kinds of equipment, hence the fitness talk in the town revolves around this gym.
Address: 2nd & 3rd Floor, E-48, SL Marg, Lal Bahadur Nagar, Jaipur, Rajasthan 302018
Phone: 070620 56789
---
Klean Fit
Do not miss an opportunity to get your membership card here, as Klean Fit is a perfect fit for the highly recommended section. They offer packages on workout sessions for couples and women that you can grab. You can find every type of latest machinery and fitness exercise training. You can invest your time towards a healthy living here.
Address: E-62, Girdhar Marg, Sector 11 near Reliance Fresh, Malviya Nagar, Jaipur, Rajasthan, 302017
Phone: 076918 36197
---
Tonique Studio
If getting a toned and lean body has been your body goal, then this might be the best place to land. Empowering every individual through heated training sessions, this gym abides by the vision that fitness is for each and every one.
Tonique was established in 2013 by Manisha Nowlakha, who has won many appreciations for her work as a certified Zumba trainer and built Tonique into one of the top ranked gyms. She is remarked as one of the best trainers as per many newspapers and ceremonies.
Address: D 122 Janpath 2nd floor Shyam Nagar, Jaipur
Phone: 9828019297, 0141-4919027
---
Talwalkars
If you have been associated with the world of fitness, there are very rare chances that you have not heard the name of one of the biggest fitness chains- Talwalkars.
The legacy traces back to 1932 when the first Talwalkar gym was set up and now 178 centers are spanning over 85 Indian cities. The gym introduces advancements in the fitness sector with its pieces of equipment from Torque, TechnoGym, Life Fitness and more.
Address: Ramesh Marg, Durgadas Colony, C Scheme, Ashok Nagar, Jaipur
Phone: 0141 404 4991
---
Fit O' Clock
To fulfill body goals and gain a fab physique, you need to kick-start your day with exercises and workout. At Fit O'Clock, the trainers measure the composition of your body and then create a customized session for you.
You will receive guidance from the most experienced instructors. Steam and sauna, Locker and towel facility, diet routines, and free wifi are amazing add-on services provided here. All this compiled with easy accessibility has turned Fit O'Clock into of the most affordable and approachable gyms for youngsters.
Address: Jamuna Tower, Govind Marg, Anand Puri, Bees Dukan, Raja Park, Jaipur
Phone: 078384 98498
---
FITNESS STUDIOS
Crossfit Strong Soul
Designing intense workout sessions with great care, CrossFit brings convenience and ease in fitness training. The health studio makes use of vocabulary term WOD meaning 'Workout of the day', which basically means that every day is different here and you will get to experience a new set of exercises. By introducing variations in the routine, the body responds to exercise in a better way.
Address: B-16, Shaheed Bhagat Singh Marg, Frontier Colony, Adarsh Nagar
Phone: 098199 60011
---
Love Yourself
This fitness studio specializes in ZUMBA and party style workouts. The intense workouts are replaced with upbeat dance forms that increase the stamina and energy levels. The dance form is a combination of moves from famous styles of Salsa, Hip-Hop, Chacha, and others.
There are many categories of Zumba taught here from kids to adults. To rejoice the fun quotient while taking care of fitness, one should definitely opt for Love Yourself.
Address: 295, Guru Ramdas Marg, Adarsh Nagar, Jaipur
Phone: 077422 14000
---
8 Step Studio
Move your steps in style and increase your strength, balance, and endurance with 8 Step Studio. At this fitness club, you will be trained on Bollywood dances, Zumba, Masala Bhangra, Yoga and Pilates, high-intensity workouts and some surprise sessions. Body movements in such activities have been crucial in bringing enthusiasm and energy flow among the members.
Address: 64, Shivaji Nagar, Suraj Nagar, Civil Lines, Jaipur, Rajasthan 302006
Phone: 080030 40506
---
V3 Fitness
To propagate the importance of fitness among the members, the club offers so many options to choose from. Be it a grueling workout regime using weights, energetic movements in cycling studio or flexibility enhancing classes of aerobics or Zumba, you can opt for anything that will help you to be fit.
Address: 2177, Raja Shiv Das Ji Ka Rasta, Chandpole, Pink City, Jaipur
Phone: 093148 88000
---
The Fitness Pro
With three years of existence, the fitness center offers modern and advanced facilities in the domain of fitness. The number of reviews by satisfied members is enough to explain its popularity. The club deals in swimming classes, aerobics with the cardio circuit, power yoga sessions and gym routines.
Address: The Fitness Pro, Near IPS School, Shipra Path, Shanthi Nagar B, Mansarovar, Jaipur
Phone: 093144 55664
---
YOGA CENTERS
KV's Fitness Studio
A powerful combination of physical well-being with mental peace- 'Yoga', the oldest form of exercise has always been adopted for a healthy lifestyle. KV's fitness studio specializes in yoga and has a golden lineage in the history of yoga. The Ashtanga Yoga, that is, an eightfold path followed by yoga practitioners since ancient times, is introduced and taught here. Also, to make the sessions filled with fun, variations are introduced.
Address: B-89A, Moti Marg, Bapu Nagar, Jaipur, Rajasthan 302015
Phone: 090012 13912
---
Bhaskar Yoga & Nature Cure Centre
Nature encompasses various magical remedies. Due to the natural body movements involved in yoga, it holds therapeutic significance for treating ailments. The Bhaskar yoga and wellness remark the association of yoga with divine and its power to connect body, mind, and soul. The varied options include power yoga, pre-natal and post-natal yoga, kids yoga, sports yoga, and others.
Imbibing to its vision of curing illness and spreading awareness about them, the center follows the path of naturopathy, acupressure, and reiki and crystal healing.
Address: 117, Ram Gali Number 4, Near Hotel Ramada & Panchwati Circle, Raja Park, Jaipur, Rajasthan 302004
Phone: 096801 53513
---
Kaivalyadhama Yoga Classes
With over 70 rooms in its premises devoted to Yoga, the Kaivalyadhama center is known to provide yoga training to more than 3000 people. The Yoga and relaxation package includes meditation and relief asanas.
The Yoga and naturopathy package makes use of nature's healing powers. The Yoga and Ayurveda-Panchakarma package is suitable for detoxification and internal cleansing of the body. The Yoga and weight management emphasize on reducing obesity by following simple routine and asanas.
Address: C5/5, Step by step school road, Chitrakoot, Vaishali Nagar, Jaipur
Phone: 098202 73334
---
Swadhyaya Yog Shala
This yoga center of Jaipur is quite renowned for its yoga classes that help in providing a balancing lifestyle and maintaining posture. Filled with calmness and peace, the learning environment at Swadhyaya is an amazing place for yogis.
Periodic workshops on artistic yoga like Hatha yoga that includes physical exercises and meditation sessions for mental well-being and mindfulness are practiced.
Address: A1/73, Roshan Marg Chitrakoot, Near Chitrakoot, Vaishali Nagar, 302021
Phone: 08071 300 394
---
Divine Yoga Life-Yoga Classes/Center
Under the teachings of Yogi Jitendra S. Rathore and Rajshree, Divine Yoga follows the footprints of sages that preached about yoga. The fact that yoga unfurls positive thinking process through restraining the stress and turbulence in the mind is the key concept practiced. The in-depth training process occurs in two stages.
First, the theoretical point of view of yoga is taught to develop a basic understanding behind it. In the subsequent stage, physical yoga is taught, which includes Asana, Pranayama, Mudra (Hatha yoga), Kriya (cleansing) and Dhyana (meditation).
Address: D-8 Hanuman Nagar, Vaishali Nagar, Jaipur, Rajasthan 302021
Phone: 094142 17551
---
Reorient Fitness
You can lose weight and maintain health without having to undergo power-packed workout sessions in the gym by following yoga asanas. Reorient introduces fitness training with ease and simplicity so that one can be fit in natural ways. Occasional camps and sessions are organized on meditation and musical yoga. Other packages here include aerobics and Zumba.
Address: 460 1st Floor, Opp Dr. Bhag Clinic, Bees Dukan, Adarsh Nagar, Jaipur
Phone: 099286 23561
---
We hope you're now ready to pack your gym bags and get determined to become fitter and stronger. Share your thoughts on the best ranked gyms below.