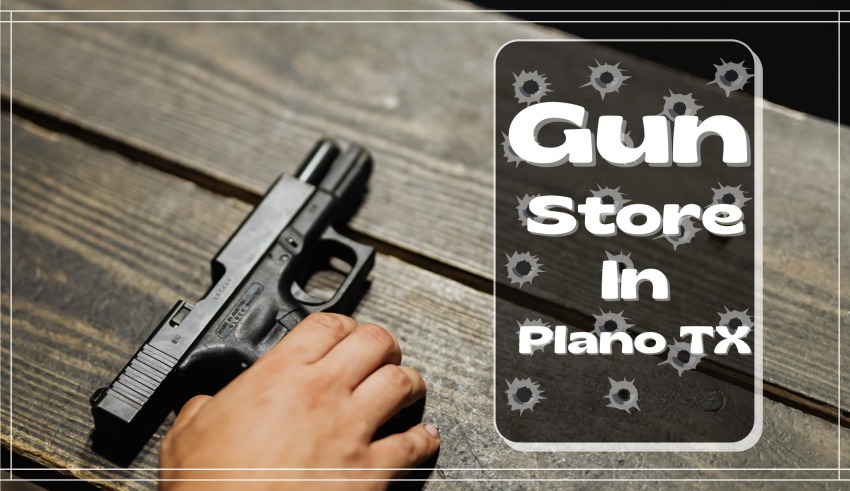 A gun is seen by many people as a necessity. Having a gun gives you an added sense of security. Buying guns is a complicated process. You have to find reliable sellers who have the type of guns you are looking for. Many clients get frustrated with this time-consuming process. We understand the significance of buying a gun and aim to help you out in this regard. We have spent hours researching the best gun stores in Plano. The list has been compiled after judging many gun stores on various criteria we have been able to determine the top 10. These gun stores have the best inventory coupled with a variety of extra features which differentiate them from the rest.
Here is the list of the 10 best Gun stores in Plano.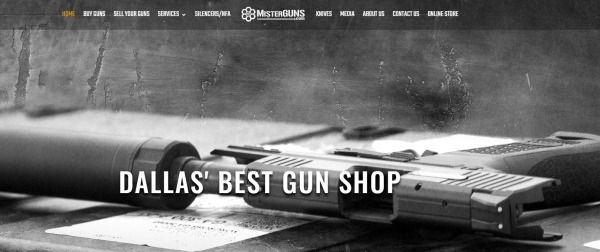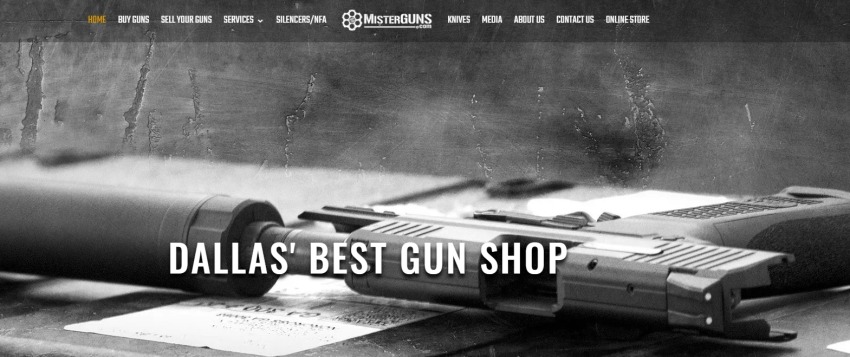 We begin our list with one of the most renowned gun dealers in Plano Texas. Mister Guns is a gun store with a difference. They come from very humble backgrounds. The store began its journey in the spare bedroom of Ro Carter in 2011. The business soon took flight and they moved into a proper store with fixed hours. With their service towards the residents of the area, they soon became a key building in the town of Plano.
The store embodies the ideals of good customer service. They felt that proper customer service was lacking in the gun industry. The industry has forgotten the basics of kindness towards its customers. They aimed to bring back the basic ideals of proper customer service.
They hired staff who are knowledgeable regarding guns while being friendly and polite to their customers. The store runs on the principle of " Be nice to people". They have tried to make their store a place where customers will be properly guided towards making the best des=cions rather than overwhelming them with information.
Mister Guns began with a small inventory but has now claimed the spot of being the top gun stores in Plano. They have a huge catalog of items ranging from silencers, guns, ammo, and more. The company has a variety of weapons you can purchase from their store.
They even buy weapons from their customers. Ease of shopping is one of the most important aspects of any business. They have set up an online store. You can make hassle-free purchases of guns from the comfort of your home. The company has laser engraving facilities as well. The store is located on 15th street in Plano Texas. You should visit them to get the best guidance while buying guns from their in-store collection.
---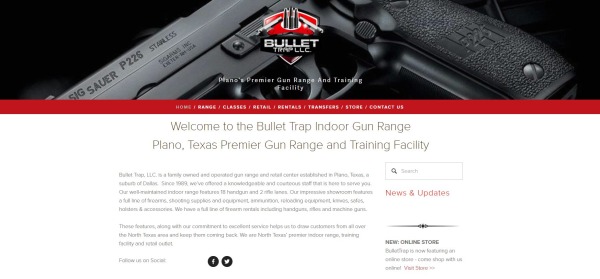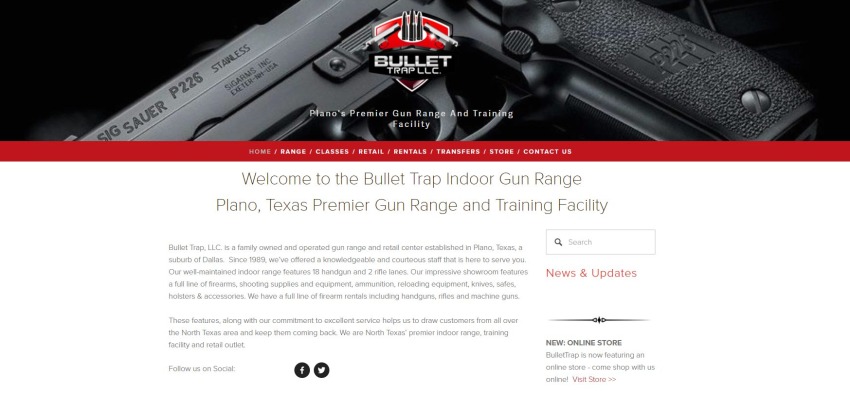 Coming in second place is Bullet Trap. Bullet trap is much more than just a gun store. The company provides all facilities related to firearms. They not only provide you with good quality guns but have a training facility along with a gun range. The company wishes to be able to serve the people of Plano by providing them the best gun facility.
They are a family-owned business. The business values its customers and treats them like family. They are known for their honest policies and fabulous customer care. Since its establishment in 1989, they have never compromised on the quality of the weapons they sell or the customer service they provide. Their brilliant dedication has led to them having a customer base of more than just the Plano area.
Their state-of-the-art gun range allows you to practice and hone your gu skills. They have 18 lanes for pistols and 2 rifle ranges for you to try out. Having multiple ranges helps them deal with large traffic during peak hours. These multiple ranges ensure that their customers do not have to face large waiting times due to occupied lanes. They have training classes where they prepare you for obtaining a license with training from their licensed instructors.
The Gun stores in plano looks out for your needs. Many clients want to experience new guns before buying them. They remain uncertain about whether they want to purchase new guns without testing more guns of the same type. You can easily rent different types of guns and even get trials for any gun you might be looking for. The company wants to help you find the ideal gun for you and go the extra distance to achieve this. Visit their store located at 2608 Plano, Texas to experience the services they offer.
---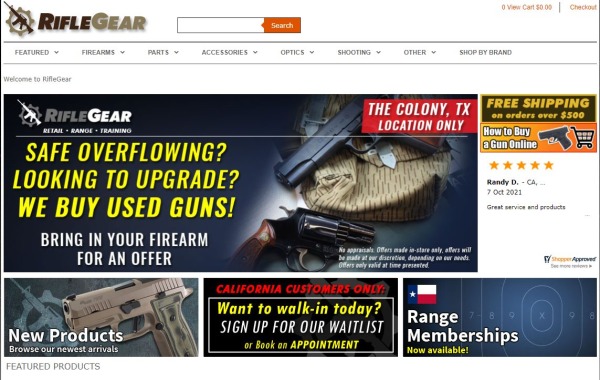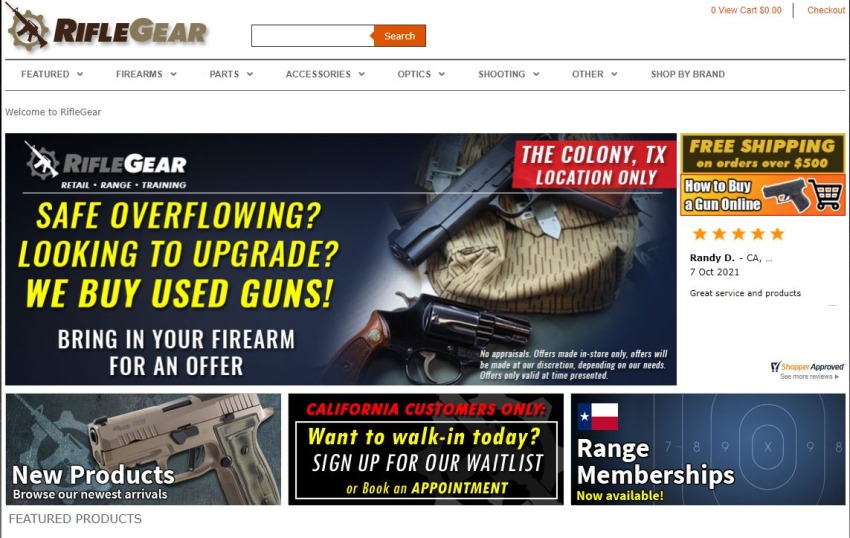 RifleGear The Colony is a huge store located in Plano. They make it into our list courtesy of the huge stock of guns and accessories they provide to their customers. Established in 2007, they grew at an unprecedented pace and became one of the leading names in the gun industry. They began their journey to have the largest are=senal of AR15 guns while providing unparalleled customer service. You will be well-taken care of when visiting their store or gun range.
They are a company that is focused on providing facilities of a gun range while having a great stockpile of weapons for purchase. RifleGear the colony,  appeal to their client's needs on two fronts. They have a fully equipped gun range. This range contains 4 lanes of 100 yards each. These lanes make it an ideal testing ground for your firearms.
You can practice long-range shooting in this range to improve and develop gun skills. In addition to these lanes, they have an additional 24 pistol lanes. Using lanes of different sizes allow you to focus on developing a particular skill when using guns.
If you are someone who likes to shop online, you should visit their website. The website gets updated with real-time information about the inventory they have available. You can buy guns online through their website. Due to federal law, the weapons cannot be delivered to your home.
You can purchase them online and collect them from the nearest licensed dealer. If you are looking for any modifications to the weapons, call them and they will get them done. From machine guns to pistols, they have all of your needs covered. Visiting their store will allow you to inspect their capability towards meeting your requirements.
---
Elite Weapons Solutions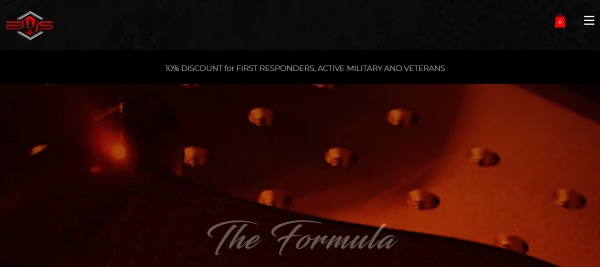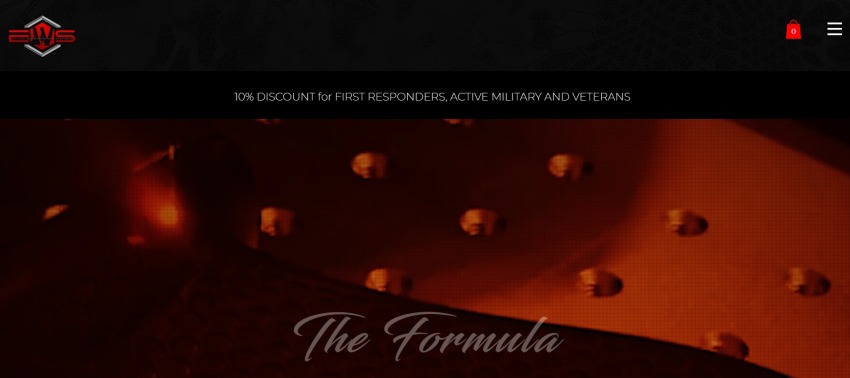 Taking the fourth spot on our list is Elite Weapons Solutions. Guns do not universally fit every person. After buying a gun one of the most important things is to get them fitted to your specifications. Customizing and modifying a gun is a necessity to derive the full potential of the gun.
Elite Weapons Solutions provide the best modification services for your guns. They know how important it is to get a gun fitted to your specifications. They are one of the most reliable gun stores in the Plano area.
The store is famous for all of the customization services and maintenance they provide. They are the perfect store to get good care for your guns. They provide coating, engraving, modification, and gun care services to their customers. Everyone requires some modifications and customizations to make the guns to make them perfectly suitable. Elite Weapons Solutions do these modifications.
Their gun care facilities are top-notch as well. Regular maintenance is one of the most important things for a gun. They have a team of great gunsmiths who have tons of knowledge about different weapons. They will get your gun working as if it was brand new.
Apart from regular maintenance, they make custom gun builds as well. They believe that if you can dream it they can build it. Their popularity stems from the fact that they have made custom builds which may others would seem to be not possible. You should visit their store to see your dream gun get turned into reality.
---


We come to the midway point of our list with the inclusion of Cabela's. Cabela's is a hunting-oriented company. The business revolves around supplying a variety of firearms and equipment to their large base of hunting enthusiasts. The shop's specialty is deemed to be the hunting segment. Their entire inventory comprises hunting-related weapons.
These weapons have tons of firepower. The inventory also has a healthy amount of regular guns. You will get to choose from an assortment of rifles, pistols, shotguns, and more from popular manufacturers in America.  You will be spoilt for choice when seeing all of the options they provide in the different categories of guns.
They do not limit their inventory to just guns. Good guns need good accessories and they keep them in stock. They have partnered up with top companies in the hunting and fishing segment. This helps them to bring you quality tools. Their website is great for finding deals and offers on a variety of products. With free shipping of all orders above $50, they have gained many new customers. Buying guns from their shop assures you of the quality you will receive.
---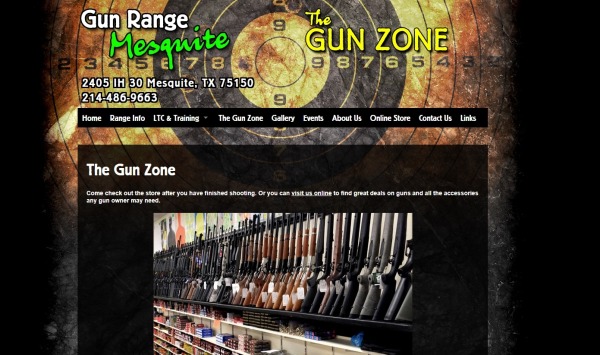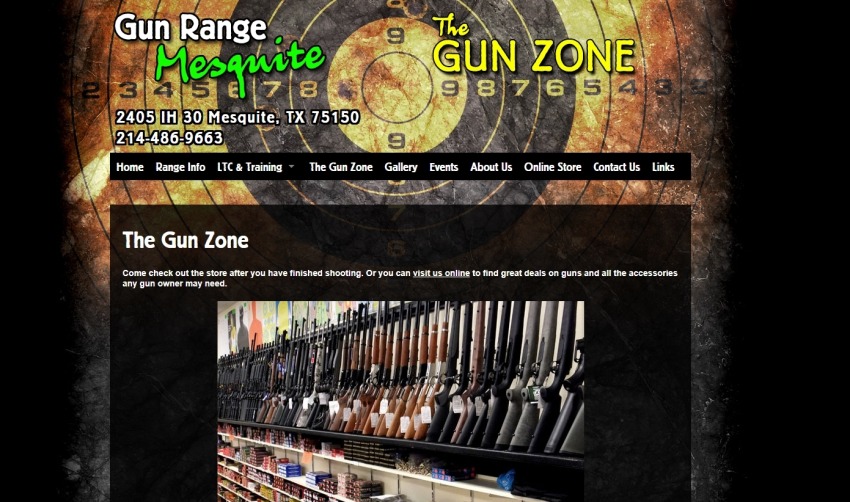 The Gun Zone has been in the business for over 16 years. At the first glance, they might just look like a regular gun range. While they look like a regular gun range on the outside they sell a variety of firearms. Their gun range is centrally located in Plano and you get to test different weapons in their range.
Their range offers you a variety of targets to practice your aim on. They supply you with the safety gear you need while firing your weapons. They are known for their informative classes and training as well. Taking their classes will provide you with a full understanding of the safety practices you need to follow. They even train amateurs and help them understand the basics of shooting a gun.
The range has a variety of firearms for sale on its website. They sell the firearms exclusively on their website. This helps them to provide any weapon which their customer might ask for. The availability of these weapons on their website attracts many customers. The only drawback is that their range can be used for firing weapons with pistol caliber. This prevents you from using their range for big rifles. Still, they are one of the top stores in this region.
---
Also check: 10 Best Pawn Shops In Plano, Tx You Must Try
---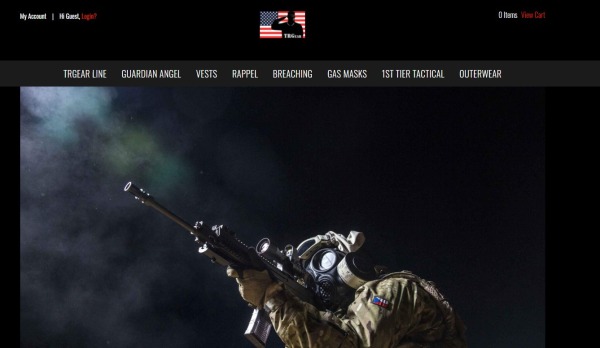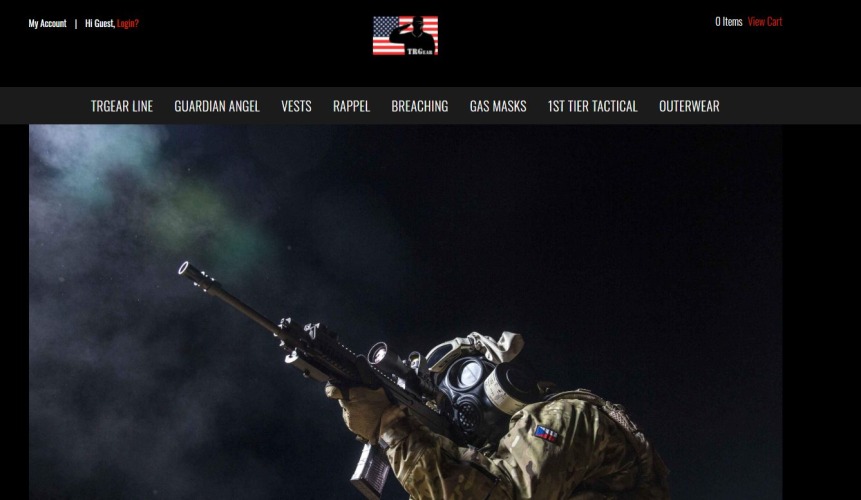 Coming towards the end of our list we have Tactical and Rescue gear. This company sells guns and gear to its clients. They have been in business for a long time and have acquired the faith of many Plano residents.
Tactical and Rescue Gear have been seen as the go-to store for gear. They sell a variety of guns along with tactical tools and military gear. You will find a unique range of products that surpasses what can be found in your average gun stores in Plano. They are known to provide discounts to first responders as a homage to their service towards this country.
With the variety of products they sell, you are highly likely to find a product which suits your fancy. Visit their store to take in the beautiful collection they have to offer. If their guns do not fit your appeal just buy one of the cool tactical t-shirts they sell.
---
Plano Pawn Shop
You might be surprised to see that a pawn shop has made it into our list. As they are a pawn shop they keep a collection of different weapons. Their catalog is quite large considering they are a pawn shop. However, Plano Pawn Shop is not a regular pawn shop. They specialize in selling some of the finest weapons in Plano.
Many people have chosen them as their preferred destination for buying guns. The collection of guns they have is not something you will find in modern gun stores in Plano. When looking for vintage or rare guns, Plano Pawn Shop has the best collection.  While rare guns might be their specialty they keep modern guns as well. You will be able to view a great collection of sporting rifles, hunting rifles, automatic guns, pistols, and more.
Keeping the ease of customers in mind they have opened up online gun sales as well. They provide gun transfers for their clients. The cost of the transfers depends on the type of weapon you choose. They assure you of providing the best prices in the Plano region. Visiting their store will allow you to view a collection of modern and vintage guns which will be great for your collection.
---
Gun gear To Go Gun Stores
Gun Gear To Go emphasizes providing good guns and gun facilities. Guns are sophisticated equipment. They have to be fit according to the requirements of the user. Without proper adjustments, a gun can lose its effectiveness. You should look for gun centers that modify guns to your specifications. Gun gear to go helps you in this regard.
They have some of the best gunsmiths working for them. They are the best place to send your guns to get modified. Also, They perform all necessary modifications which will help you perform better with your gun.
While they skillfully modify your guns for better performance, their services are not limited to that. You can get ornamental customizations done as well. They will customize your guns to include special engraving and any other aesthetic changes that you want.
Guns are a very personal object. The company believes in being able to modify guns to make them truly personal objects. They perform gun maintenance as well. Proper maintenance is required for guns to operate at full efficiency. Bing your guns to their shop to get them modified at an affordable rate.
---
Gunmaster Stores
Gunmaster takes the tenth spot on our list. While it does round off the list but it should not be considered as an inferior shop. Gunmaster achieves its spot on our list due to being a firm believer in good customer service. Many sellers provide guns but rarely do you find sellers who are dedicated to providing the best experience for their customers. This role is taken by the team at Gunmaster.
They value the importance of trust in their industry. They aim to be a premier marketplace for guns. Gunmaster has stocked its shelves with some of the best accessories for the most popular guns. If you want a specific part that is not available with them, they will try to procure it for you. They have deep networks in the gun industry which make it easy for them to meet our orders. They have become one of the most trustworthy places in Plano for buying guns.
The trust they have built up has enabled them to have a loyal consumer base. You will be able to find some of the best deals on guns when visiting their shop. The shop is located at. Visit them to experience great customer care along with a wide selection of guns and other firearms.
Conclusion
Carefully consider these stores before buying a gun. These stores have their specialties which should help you decide on the company you trust. We hope that this list will serve as a guide when shopping for guns in and around Plano. These trustworthy stores will help you get the best deals on guns while allowing you to opt for training and other facilities as well. Here is everything about Gun stores in Plano.