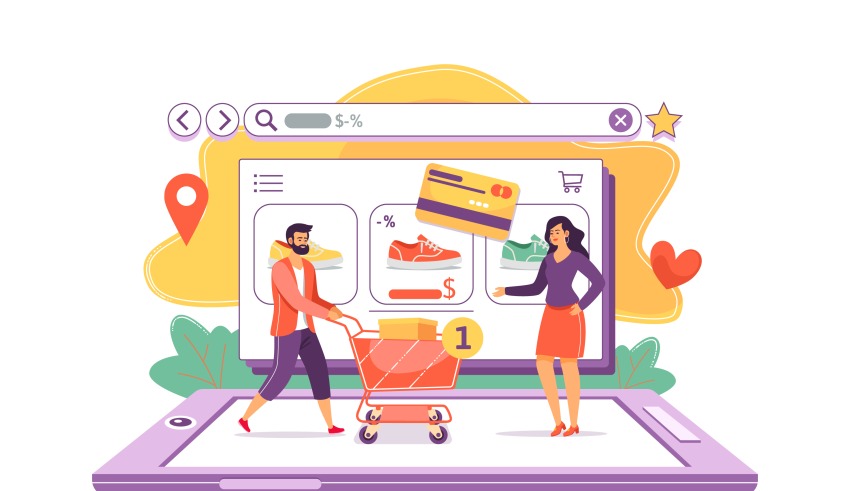 GoBiz USA is a global team that combines a diverse range of cultures to accommodate multilingual speakers and acts as a proactive unit in the top consumer market. Their workforce is global, and they encourage diversity within our infrastructure because we believe that brilliance comes from everywhere and value creativity.
They believe in equality and integrity, are determined to be the premier online marketplace, and offer possibilities for everyone. GoBiz USA's main office is in California, and have multiple warehouses positioned throughout the country to meet bulk shipment requirements.
The objective is to provide B2B and B2C organizations with value, quality-controlled products, dependable resources, and efficiency with convenience. Their mission is to provide economical solutions and cost-effective goods through a powerful, all-in-one, innovative integrated platform that measures in real-time. They provide a proven solution to ease the ordering process from start to finish because of their partnership with Oracle NetSuite.
The Motto of the company
GoBiz USA adheres to the three P's motto: Purpose, Passion, and Perseverance.
They believe in excellence and consistency and aim to be the leading online marketplace that exceeds buyer expectations and satisfaction.
Their love of technology and desire to serve others motivates them to create and innovate new ways to benefit the community.
Their goal is to grow, and they are dedicated to delivering value to fulfill that mission and expand.
GoBiz USA's mission is to use an enterprise-level platform to ease the manufacturer, distributor, and wholesaler supply chain processes, and it has established that system for all of the industry's needs.
Their primary goal is to engage with an online target audience of B2B and B2C consumers to create an optimum buyer and seller experience with demonstrable outcomes.
How it optimizes the B2B experience
According to a Microsoft Dynamics study, 95% of consumers believe that B2B customer service is vital for a company's loyalty. As a result, the conventional B2B customer mindset is shifting toward procedural simplicity for instant user satisfaction.
Most companies struggle with customer-experience plans because they lack defined tools, measurements, and internal processes for providing improved service.  Here are a few strategies employed by GoBiz USA to enhance the B2B client experience of their company:
1. Simple UI Design:
According to a B2B company report, B2B companies rank below 50% on Google, while B2C companies consistently rank between 65 and 85%. Considering all these stats, GoBiz USA has enhanced its user interfaces to provide a more user-friendly experience. A good UI design's scope is more than just attractive. It is also a successful method for informing, attracting, and persuading businesses to engage with brands.
The interface design offers visitors an immersive experience by personalizing the service through a readable and interactive website. The visuals and colors of the interface assist the visitor in discovering their high-quality items, providing a complete overview of their services at a glance. The menu bar contains all the information a potential customer would require, simplifying the buyer's journey.
2. Engagement :
GoBiz USA engages the audience to improve B2B customer relations. They improve the customer experience with appropriate content by analyzing consumer data and feedback. People, however, are not drawn to random objects. What catches their attention is what they believe is valuable to them, and GoBiz does this task efficiently.
3. Personalization:
One of the most challenging obstacles that B2B organizations face is preserving and maintaining their customers' data. According to studies, just 17% of businesses have completely integrated platforms for data analysis and focused decision-making. Therefore, GoBiz USA works to adapt its strategy to include client input and boost its results.
GoBiz USA uses back-end connectors to enable faster and more accurate authenticated access to customer information to forecast consumer behavior. This consumer strategy allows more profound knowledge of your target audience to establish a deeper connection.
How it optimizes the B2C experience
Most consumer purchases today are made through digital devices: 51% of Americans prefer to shop online, and 96% have made an online purchase in their lives (BigCommerce), indicating that the B2C sector is at its peak. Success in B2C marketing means developing passionate associations with consumers. GoBiz has developed an outstanding B2C experience for its customers using the following strategies:
1. Improving Customer Retention:
Customer experience management does not end when a customer makes a purchase. GoBiz converts new clients into long-term, loyal customers. GoBiz does this by developing customer relationships through the distribution of customized marketing emails and offers based on their previous search and purchase histories.
It provides in-depth product training, ongoing support, regular check-ins, and clear communication when goods are updated to reduce the risk of client churn.
2. Feedback and reviews.
Customers are more likely to offer good comments when they have had a positive experience with GoBiz. Gobiz uses this ability to retain current customers and win new ones by converting its client base into loyal supporters.
3. Wide range of payment options.
The good part is that there are multiple options accessible on GoBiz that allow customers to streamline the purchasing process. This includes numerous transfer methods (wire, online payment, and various payment systems) and additional services such as financing the purchase and issuing the required paperwork. When it comes to payment, the more options you have, the more likely you will meet the most specific customer requirements.
4. Building a Smooth Purchasing Experience
GoBiz creates good client experiences by optimizing the company's listings and contact channels. It has successfully designed a smooth conversion process for its consumers.
From scheduling an appointment, making reservations, seeking an estimate, driving to a specific address, or placing an online purchase, the customers at GoBiz don't have to encounter any friction.
5. Personalization of data
GoBiz shows its customers only tailored content based on the interests they have expressed on the site. It shows recommended items, wishes lists, personalized packages, and deals, all customized to the customers' specific needs. It employs similar strategies for B2B, leading clients to their subsequent thrilling purchases.
FAQs
1. What exactly is the B2C process at Gobiz?
Ans: The B2C process directly sells goods and services to consumers, which can be done online or offline. GoBiz USA can help you get things to your consumers at a low cost while keeping and tracking your orders in one integrated dashboard. The goal is to supreme quality products to your customers as fast and efficiently as possible and to build customer loyalty so that they will return.
2. Which B2C resources and tools at GoBiz are the most efficient?
Ans: The most potent B2C resources and tools at GoBiz are the ones that enable the company to interact with its clients and offer them the knowledge they need to make well-informed choices. This involves CRM solutions, automated marketing tools, and e-commerce stores.
GoBiz USA was the top guide and solution for B2C businesses looking to ease their demands and establish a simplified seller-to-consumer experience. Thanks to GoBiz USA's enhanced features, plentiful resources, and special tools for making B2C operations so smooth.
3. Can you give some examples of B2C businesses?
Ans: Retail stores, e-commerce retailers, and service providers are examples of B2C firms. GoBiz USA is an improved marketplace that provides drop-shipment options and unequaled bulk wholesale prices, allowing you to get more return for your buck while avoiding the burden of sending things yourself.
4. How is the B2B e-commerce strategy at GoBiz user-friendly enough for its customers?
Ans: A bad customer experience is a significant factor in declining customer acceptance of B2B e-commerce. Business consumers who frequently purchase online and through mobile devices in their day-to-day lives will be put off by a bulky, difficult-to-use retail platform. That is why GoBiz has created a simple and easy-to-use eCommerce platform so customers can conveniently place purchases online via mobile phones and desktops.
5. What Exactly Is a B2B Company?
Ans: A business-to-business (B2B) company offers its products or services to another business. These companies include manufacturers, wholesalers, distributors, retailers, and others. In contrast, in the B2C business, they sell to individual consumers.
6.B2B vs. B2C: which is a better marketing option at Gobiz, USA?
Ans: In B2B transactions on Gobiz, there are business persons on both sides, whereas, in B2C transactions, there is usually one business person and one customer. B2B has multiple vendors and stores, but B2C usually has only one provider. In the first scenario, the decision is motivated by need (since the other company requires it), whereas in the second case, it is motivated by expectations rather than necessities.
B2B is concerned with raw data for another company, whereas B2C is concerned with producing something for consumers. A B2B transaction necessitates direct-sourcing contract management, which requires negotiating conditions that define prices and numerous other criteria, such as volume-based pricing, carrier, and logistical preferences. B2C transactions are more transparent since they use spot-sourcing contract management and offer a single retail cost for each item sold.
7. What are the similarities between B2B and B2C marketing techniques at Gobiz, USA?
Ans: The similarities are as follows:
Both demand advertising and marketing investments. However, the best marketing approaches for B2B and B2C may vary, indicating the significance of B2B versus B2C marketing analysis.
Both models emphasize the value of great customer service and a customer-focused marketing program.
Both demand an online presence.
In both circumstances, goods or service offers are a key partnership component.
Both approaches rely heavily on brand image.
Both variants are compatible with retail and online sales.
To gain more about GoBiz USA business Membership Program CHECK THIS