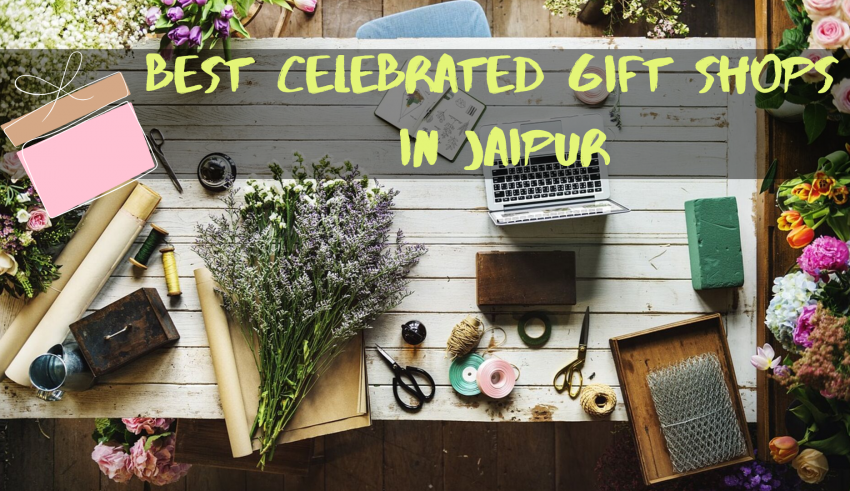 It's that time of the year again, when you would rather empty your pockets than compromise on a gift. It certainly fills our hearts with love and warmth for our loved ones, when we see them wreathed in smiles, holding a precious token of love, which they'll cherish forever.  These treasured moments matter a great deal to us and what would we not give to make them more than just perfect.
Gifting is a gesture that speaks volumes about us and therefore comes with a lot of confusion and conflict about what encompasses the perfect present for someone. It's 100% safe to say that we all have sailed through the same boat, at least once in our lives and will probably have to, again in the future.
So let's take a ride down the 10 best gift shops in Jaipur where you can head to, when the time comes:
Archies
Let's just say, we all have been there millions of times and there's no better place to find for ourselves or our nearest and dearest, a gift that they truly deserve. Archies has it all, be it cards, hampers, soft toys, décor items, wall hangings, mugs, customizable gifts or anything that makes a moment even more special.
Archies is a countrywide known brand name that we place our trust in and where we can put our worries of finding 'good quality' to rest. It will not only help you find the best gift, but will also make sure that it doesn't hurt your pocket when you pick 'the one' from the wide variety available.
Address: Shop No 4/5, MGF Metropolitan Mall, Bais Godam Cir, Keshav Nagar, Civil Lines, Jaipur, Rajasthan 302001
Contact: 08586985762
---


Another one of the leading retail chains of gift stores in India, Hallmark has really made a mark by bringing to us an array of gift items and cards for all occasions so that we have a go-to gift shop no matter what the event is. Their products include: birthday cards, anniversary cards, wedding cards, baby shower cards, mugs, cushions, frames, albums, jewelry, centerpieces,  clocks, and the list goes on. Hallmark is not only a good gift store, but also helps you pay your bills on time by keeping the prices reasonably moderate. All in all, it's a great shop to look for the ideal present.
Address: Shop No.111, B-Block, World Trade Park, Mahesh Marg, D-Block, Kalyan Colony, Malviya Nagar, Jaipur, Rajasthan 302017
Contact: 01412728062
---
Xpression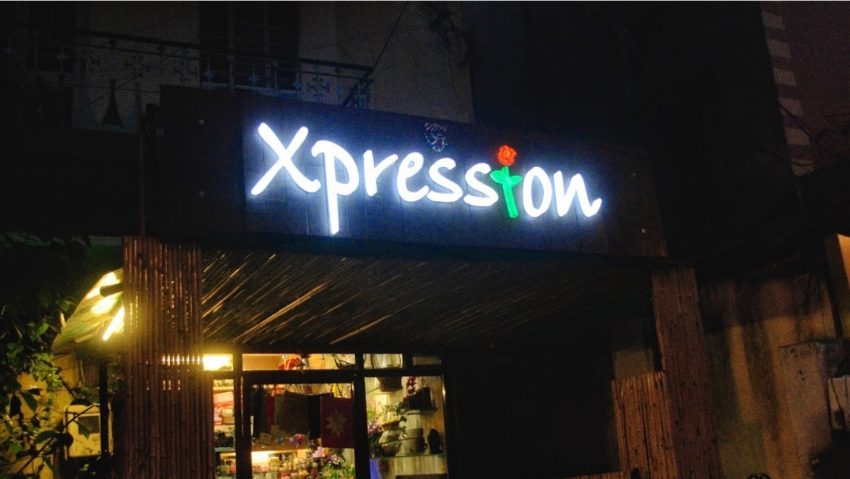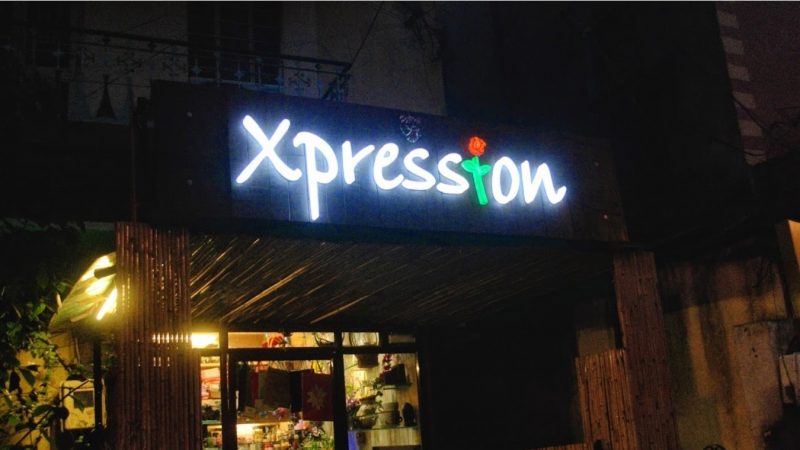 As the name suggests, their exceptional and expressive products make it effortless for us to say to our loved ones what no words ever can.  There's no better way to wish someone than to get him/her a pretty bouquet of flowers and when you pair it with their favorite chocolates, it's even better!
Xpression brings a lot of options in cakes, chocolates, bouquets, stuffed toys, cards, beverages, sweets, fruits, showpieces and incomparably amazing combos and hampers. And happiness just gets doubled up, when you get it at a price that is oh, so realistic!
Address: F-35, Jamnalal Bajaj Marg, C Scheme, Ashok Nagar, Jaipur, Rajasthan 302001
Contact: 01414920184
---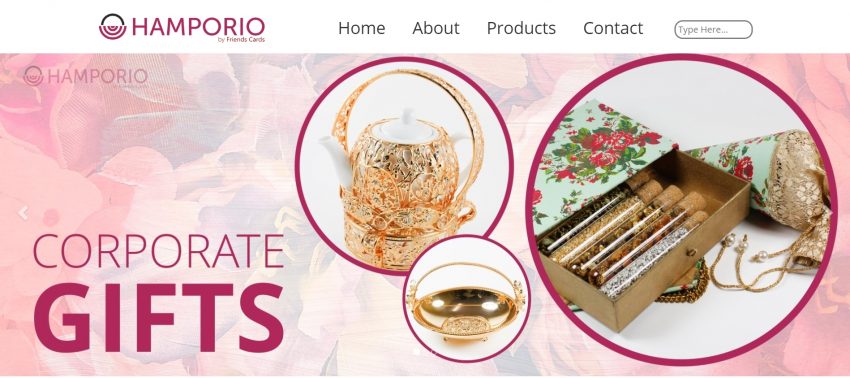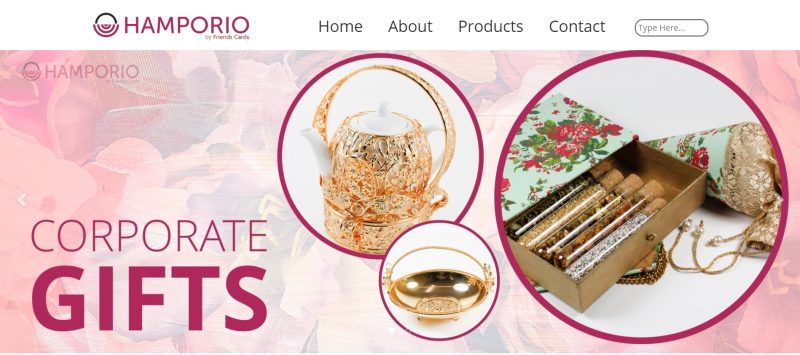 Whether it's your cousin's wedding or you just want to show love to your best friend, there can't be a better way than to give them an amazing hamper that will always remind them of you. And if we're talking hampers, we can't miss Hamporio, where each hamper looks like it was made in heaven. Beautifully curated hampers that are a treat to the eye come under many categories like: wedding hampers, festival hampers, corporate gifts, return gift hampers, room gift hampers, et cetera. Hamporio is definitely the first shop to see, if you're looking for a hamper to gift to someone you adore.
Address: Plot No. 2,Radha Govind Marg, Janta Colony,Jaipur- 301984
Contact: 09828024008
---
Hashtag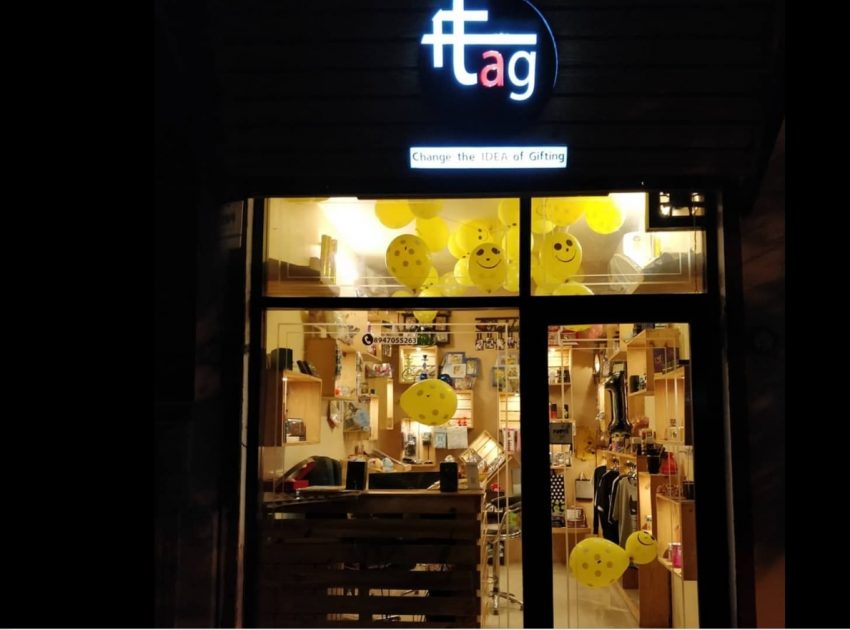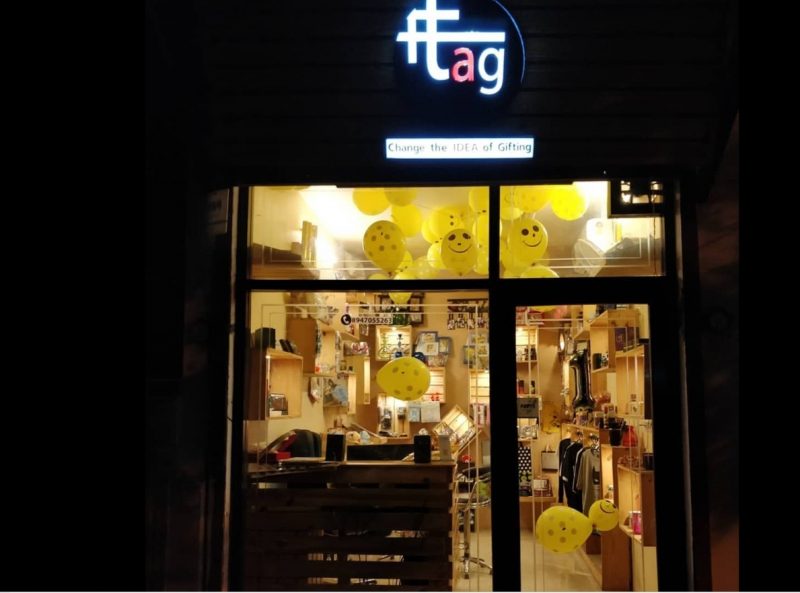 There's nothing as good as a cool T-shirt or keychain that speaks about your friend's personality and you will definitely find a great match at Hashtag. They don't have just the usual cards and stuff, but they also have clothing, key rings, perfumes, watches, badges, toy cars, party masks, tote bags, photo frames, lamps, hookahs and customizable gifts. You name it and they have it, something for everyone's individuality. Whether you want a soft toy for your little cousin or a perfume for your BFF or even if you just want to gift yourself a new mug, wait until you've visited Hashtag. Their products are #unique, #affordable and #unmissable!
Address: 491/5, Dhruv Marg, Raja Park, Jaipur, Rajasthan 302007
Contact: 08947055263
---
If you're looking for a gift to make someone's home feel more complete, then AnanTaya is where you should be.  If you don't know what to gift someone on their wedding or housewarming party, AnanTaya offers an extensive collection of home objects, wall décor, furniture, lighting & fragrances, home textiles, tableware, stationery, accessories and wearables.
What's even better is that they are involved in preserving ancient craft methods, by selling their products, that are a symbol of Indian culture, on an international level.  They also aim at improving the lives of one million artisans by providing capital and innovative designing. It is because of these ancient craft practices, that the products indeed have  homely warmth to them, thus making them a great giftable item.
Address: The Kanota, Narain Niwas Palace, Opposite City Pulse Mall, Narayan Singh Rd, Jaipur, Rajasthan 302004
Contact: 01412575400
---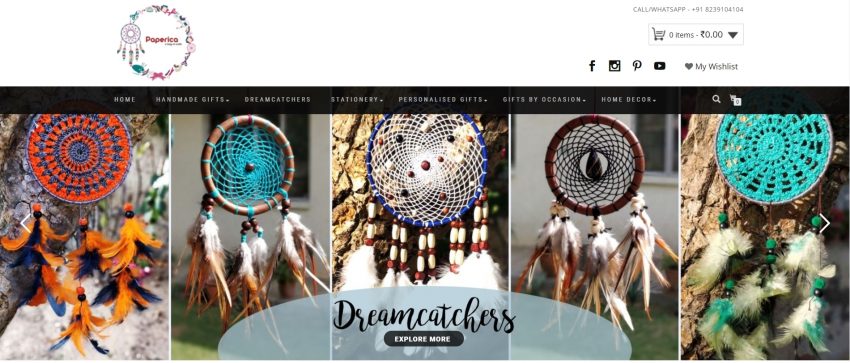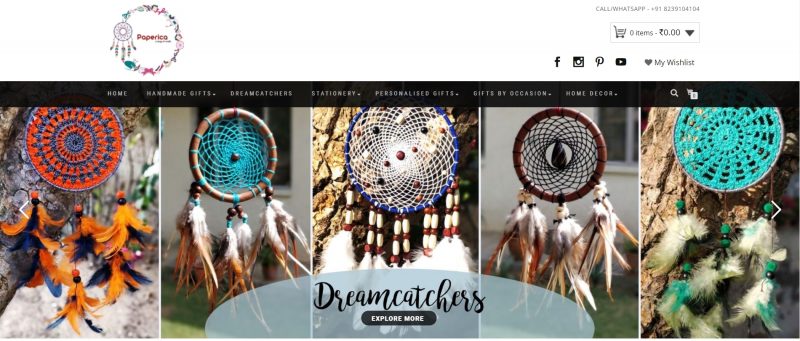 If you have a taste for craft work, you'd probably love to shop something for your loved ones from Paperica. Moreover, you can get it personalized in the way you like!  Give your gifts a personal touch or buy ready-to-gift items, if you're in a hurry.  But one thing's for sure: they'll never let you down. Creativity never ceases to exist at Paperica and they offer a great assortment of products like explosion box, scrapbooks, photo cubes, greeting cards, photo chandeliers, dreamcatchers, diaries, cushions, frames, mugs, key holders and so on. If you have an eye for art, you'll know why they're one of the best gift shops.
Address: H. No. 6, Shivaji Nagar, Civil Lines, Jaipur, Rajasthan 302006
Contact: 08239104104
---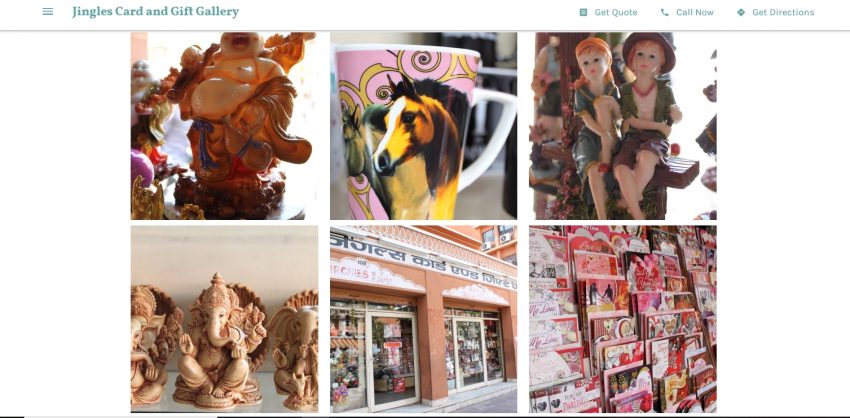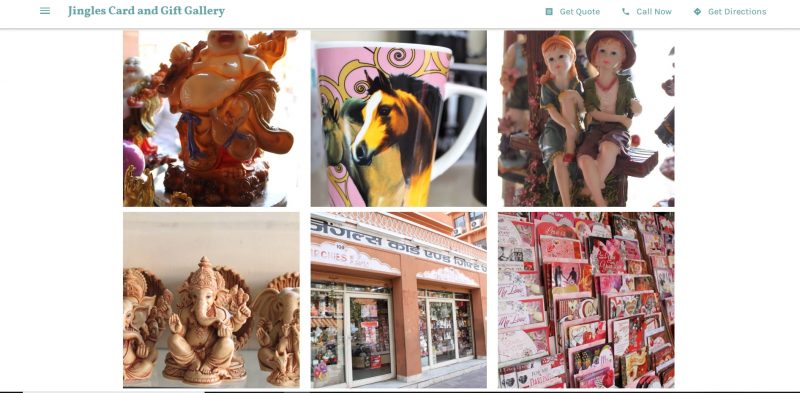 If you're looking for a great gift but also want it to be in your budget, Jingles is a pocket-friendly gift store, with a huge no. of options to choose from and for people of all ages. You definitely would want to pay a visit to Jingles if you're looking for a quick, easy purchase but don't want to settle for anything less than wonderful. Their products range from greeting cards to showpieces and everything in between, like photo frames, coffee mugs,  scented candles, scrapbooks, stationery items, paper bags, wall stickers, perfumes and deodorants, soft toys, chocolates, key chains, wall hangings, watches, and many more things. So head to Jingles if you're planning to buy several presents at a time.
Address: 109-11, Chaura Rasta Rd, Modikhana, Jaipur, Rajasthan 302003
Contact: 01412311745
---
Lilium Flowers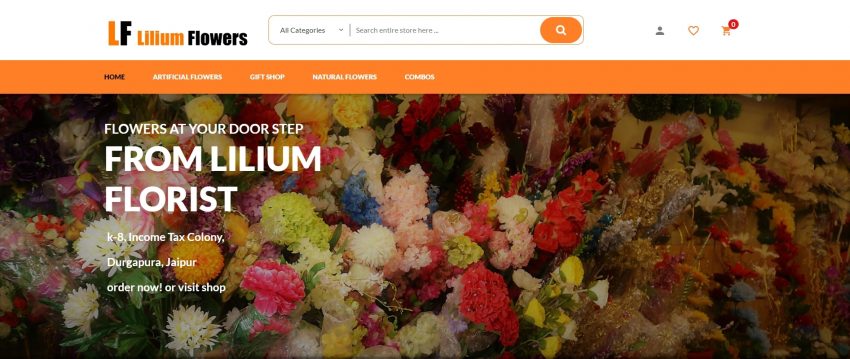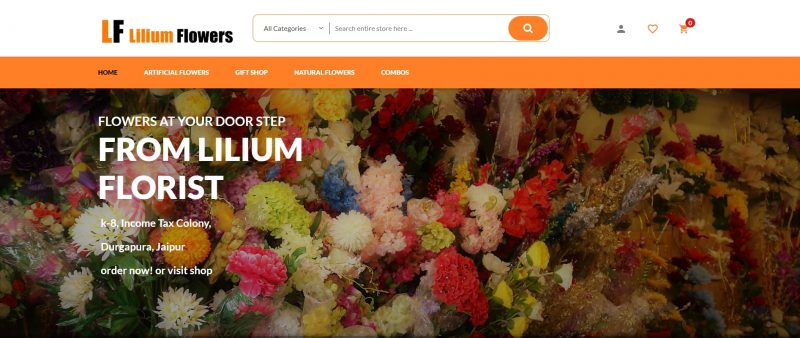 Okay, who doesn't love a bunch of flowers that brightens up their morning right away! If you're at Lilium Flowers, you're going to have a fragran-tic day! All sorts of flowers in various colors and with unique fragrances are bound to make your mood better. Hence, there can never be a better present than a beautiful bouquet of flowers, specially made for your precious one. Give them their personal favorites yet again or mix it with your favorites, so that it reminds them of you.  Also, if you want your flowers to stay with them longer invest in artificial flowers which are as pretty as the real ones but don't die that quickly. In addition to these, Lilium Flowers also offers combos, cakes, chocolates and decorative centerpieces.
Address: K-7, Income Tax Colony, Near M.R.F. Showroom, Tonk Rd, Durgapura, Jaipur, Rajasthan 302018
Contact: 09829077317
---
Kittu Gift and Toys
Last but not the least,  Kittu is a great store to look for cheap, affordable, but high quality gift items.
There's a multitude of options available under one roof: stuffed toys, photo frames, clocks, lamps, water bottles, stationery items, return gifts, sports items, cushions, games, fragrances, DIY & Craft Sets, toy cars and it doesn't end there. There's a lot more to see once you reach there. The huge no. of choices along with a very low price, make it an amazing combination which most people would not want to miss. When all's said and done, its surely a shop worth your time and you won't regret it-ever.
Address: 71/6, Madhyam Marg, Near K.V.No.5, Mansarovar Sector 7, Agarwal Farm, Barh Devariya, Mansarovar, Jaipur, Rajasthan 302020
Contact: 09462001642
Giving a present is definitely the best you can do to make someone's day instantaneously. Next time you plan to get a gift, make sure to checkout these 10 shops before you get one!