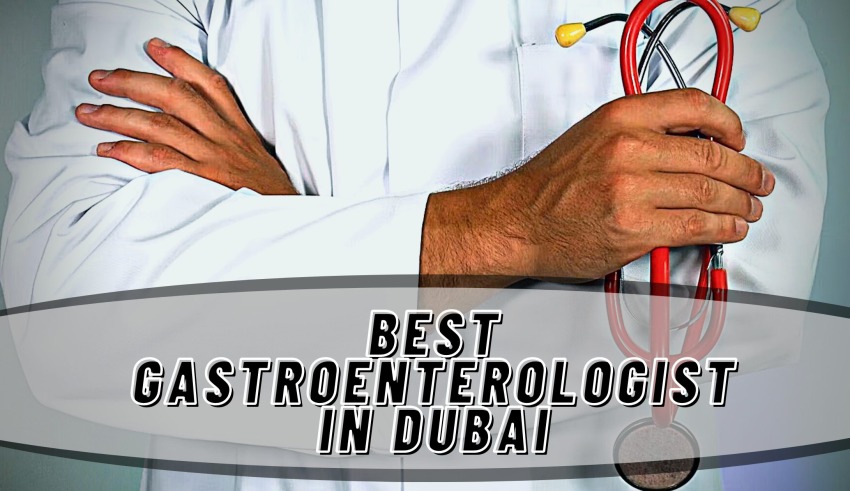 A gastroenterologist is a doctor who specializes in the treatment of gastrointestinal and liver problems. Gastroenterology is the branch of medicine that deals with the digestive system and the liver, sometimes known as the gastrointestinal (GI) tract. Inflammatory bowel disease to hepatitis C can all be treated by gastroenterologists. Gastroenterology examines the esophagus, stomach, small intestine, colon, and rectum, as well as the pancreas, gallbladder, bile ducts, and liver. In this article, you will come to know about some of the best Gastroenterologist in Dubai.
It necessitates a thorough understanding of the normal function (physiology) of the gastrointestinal organs, including material movement through the stomach and intestine (motility), digestion and absorption of nutrients the liver is responsible for bringing nutrients into the body, removing waste from the system, and serving as a digestive organ.
Hepatitis, gastroesophageal reflux disease (heartburn), peptic ulcer disease, colitis, gallbladder and biliary tract illness, nutritional difficulties, Irritable Bowel Syndrome (IBS), and pancreatitis are among the conditions covered. Gastroenterology, in its most basic form, is the study of all normal and abnormal functions of the digestive organs.
Here is the list of  10 Best Gastroenterologists in Dubai :
Dr. Filippos Georgopoulos (Al Zahra Hospital Dubai)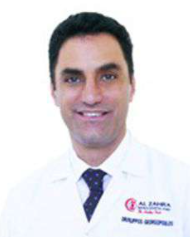 Dr. Filippos Georgopoulos is a best gastroenterologist in dubai and hepatology expert. He is currently stationed in Dubai's Al Zahra Hospital. For the past 9 years, he has been offering his services. He has treated many gastrointestinal patients during the course of his career.He has treated patients with Achalasia, Barrett's Esophagus, and Gastroparesis, among other disorders. As a result, he is the best gastroenterologist in dubai, UAE.
Dr. Filippos is in charge of the Interventional Endoscopy Services as well as Special Clinical Gastroenterology. He has multiple publications published in peer-reviewed journals and chapter books, and he is a regular lecturer at local and international scientific gatherings on GI themes.
He is fully licenced to practise medicine in Dubai (Dubai Health Authority), the United Kingdom (General Medical Council), and Greece (General Medical Council) (Athens Medical Council). Fellow of the European Board of Gastroenterology and Hepatology is a status he holds (FEBGH).
He has done  Bachelor of Medicine and Surgery from the University of Crete in Greece. Hepatology is another subspecialty of gastroenterology. He has more than 18 years of experience. Endoscopic Hepatobiliary and Pancreatic Problems is a type of hepatobiliary and pancreatic problems. Large Colonic or Gastric Polyps Mucosal Resection.
Gastrostomy Feeding Tubes are placed percutaneously using an endoscope. Stricture Relaxation. Stents are inserted into the esophagus, stomach, and small and large intestines. Gastrointestinal bleeding hemostasis utilizes multiple ways.
Oesophageal Varices Endoscopic Band Ligation. Capsule Endoscopy is a type of capsule endoscopy. Manometry of the esophagus and the anorectal. Barrett's Oesophagus Eradication Treatment (HALO method, Duette method). Coeliac disease diagnosis and therapy. Motility Oesophageal Achalasia and other gastrointestinal disorders.
Inertia in the intestines. GERD (gastroesophageal reflux disease) is a common gastrointestinal disorder. Diarrhea that lasts a long time.Pain in the abdomen, etc. Al Zahra Hospital (Al Barsha) is located in Al Barsha.
---
Dr. Vijay Anand V (aster clinic Al Qusais, Dubai)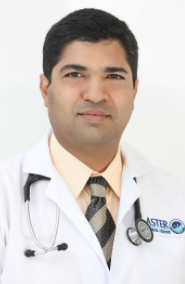 Dr. Vijay Anand V earned his MBBS at the Government Medical College of Thrissur, his MD at the Government Medical College of Madurai, and his DM in gastroenterology at the Government Medical College of Thiruvananthapuram. He received his hepatology (liver disease) training at Mount Sinai School of Medicine in New York.
Dr. Vijay has over 15 years of experience as a gastroenterologist, having previously worked as a specialist in Dubai's Zulekha hospital and as a consultant in Calicut's Malabar Institute of Medical Sciences (MIMS) and Thrissur's West Fort hospital.
Dr. Vijay knows English, Malayalam, Hindi and Tamil languages. Expert in GERD diagnosis and therapy (heartburn, regurgitation). Recurrent mouth ulcers are assessed. Ulcer illness of the stomach and duodenum: diagnosis and therapy. Gas and bloating treatment.
Acute and chronic hepatitis management, fatty liver disease, and alcoholic liver disease. Gallstones, acute and chronic pancreatitis diagnosis and treatment. Blood in the stools: Diagnosis and Treatment. Ulcerative colitis, Crohn's disease, colonic polyps, and colon cancer diagnosis and treatment. Endoscopy, colonoscopy, and capsule endoscopy are all procedures that are used to examine the inside of the body.
---
Dr. Arun Thangaraj (Aster Clinic, Discovery Gardens)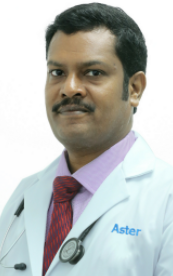 With over 17 years of expertise in the profession, Dr. Arun Thangaraj is a Specialist Gastroenterologist at Aster Speciality Clinic in Discovery Gardens. Dr. Arun earned his medical degree from Coimbatore Medical College in India in 1996. After that, he earned his M.D. in General Medicine (2006) and his D.M. in Gastroenterology (2008). (2012).
Dr. Arun worked as a Consultant Gastroenterologist and Liver Transplant Hepatologist at MOIT International Hospital in India before joining Aster DM Healthcare.
Dr. Arun has performed 4000 upper GI endoscopies, 800 colonoscopies, 100 variceal ligations, and sclerotherapies, 50 PEG procedures and endoscopic dilatations, 25 colonoscopic polypectomies and nasojejunal tube placements, 10 argon plasma coagulation, 60 ERCP, and a few EUS procedures over the course of his long career.
He's also used stents in the esophagus, stomach, and colon. He has also assisted 64 liver transplants (62 cadaver donors and 2 living donors) in pre-transplant assessment and post-transplant care as a member of the Liver Transplant team.
He has completed his education from MBBS, Coimbatore Medical College, India, 1991–1997. M.D. (General Medicine), Kilpauk Medical College, India, 2003–2006. D.M. (Gastroenterology), Kilpauk Medical College, India, 2009–2012. 2018 – Royal College of Physicians, United Kingdom, European Speciality Examination in Gastroenterology and Hepatology.
He gain experience as a professional in MIOT International, Chennai, India, 2012–2016: Consultant Gastroenterologist and Liver Transplant Physician. Assistant Professor of Medicine at Stanley Medical College in Chennai, India, from 2006 to 2009.
Medical Health Officer, Primary Health Centre, Coimbatore, India, 2000–2003. JIPMER, Puducherry, India, 1998: Non-Postgraduate Junior Resident in Medicine.
Special interest in Transplantation of the liver. Endoscopy of the upper gastrointestinal tract. Colonoscopic polypectomy is a procedure that removes polyps from the colon. Placement of a nasojejunal tube.
---
Dr. Delia Belsha (American Hospital Dubai)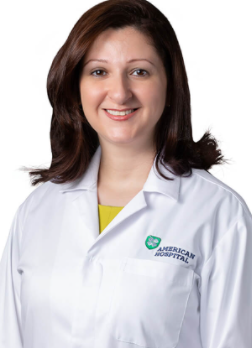 With over 14 years of expertise in the UK's National Health Service, Dr Delia Belsha is also the greatest paediatric gastroenterologist in dubai (NHS). She began her career as a paediatrician. She has, however, completed a paediatric gastroenterology subspecialty with a focus on paediatric hepatology and nutrition.
Dr. Delia Belsha has done thousands of upper GI endoscopies and colonoscopies on children ranging in age from one month to 21 years. She has also worked with children with gastrointestinal issues such as chronic diarrhoea, recurrent stomach pain, and inflammatory bowel disease. She can also help with celiac disease, severe constipation, gastroesophageal reflux, and feeding issues.
Nutritional difficulties such as failed growth, parenteral nutrition, and Nutritional problems such as faltering growth, parenteral nutrition are also areas where she has expertise. She also specializes in liver biopsy, PH investigations, sugar malabsorption breath testing, and H. Pylori. As a result, it is fair to state that she is one of the best gastroenterologist in dubai
Dr. Delia Belsha Qualifications: MBBS, D Pharm, and BDS afterwards. She has more than 14 years of experience. She has professional experience as working with Royal Manchester Children's Hospital is a consultant paediatric gastroenterologist in the United Kingdom.
Sheffield Children's Hospital, International Center of Pediatric GI Disease, UK. Pediatric Gastroenterologist, Sheffield Children's Hospital, International Center of Pediatric GI Disease, UK. Pediatrician in the UK's East Midlands (Cambridge and Norwich).
Dr. Delia Belsha expertise in clinical management and services provided in Chronic diarrhoea, recurrent stomach discomfort, inflammatory bowel disease, coeliac disease, severe constipation, gastroesophageal reflux, feeding issues, eosinophilic gut disease, and allergies are all common gastroenterology concerns in children.
---
Dr. Denesh Gopalan (Al Zahra Hospital Al Barsha)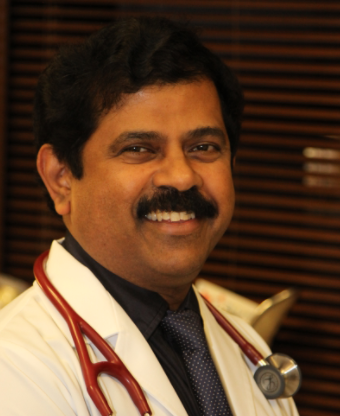 Dr. Gopalan has over 25 years of experience in medicine and 20 years of experience in gastroenterology. He has extensive experience in all aspects of Internal Medicine and Gastroenterology, and performs operations such as Upper GI Endoscopy, Colonoscopy, ERCP, Capsule Endoscopy, PH monitoring, CRE balloon dilatation of strictures, and STRETTA on a regular basis. He has spent the last ten years working in Dubai.
Dr. Gopalan has Massive upper and lower gastrointestinal haemorrhage under endoscopic management. Endoscopic haemorrhoidal banding Advanced therapeutic endoscopic treatments for bleeding haemorrhoids.
Stenting, particularly metal stenting, is used to treat colonic blockage and various cancers. Treatment is difficult. H.Pylori. Endoscopy of the capsule.
Graduated from the University of Kerala with a bachelor's degree. He is a Fellow of the Royal College of Physicians and Surgeons and has a postgraduate degree in medicine (Glasgow). Gastroenterology training was received in the Beumont and Mater Hospitals in Dublin, Ireland.
The American Gastroenterological Association and the American Society for Gastrointestinal Endoscopy are both members of the American Gastroenterological Association.
---
Dr. Neil Galletly (American Hospital Dubai)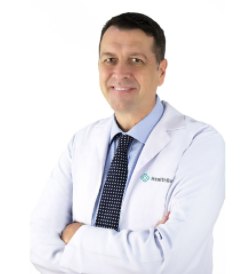 Dr. Neil Galletly is a senior consultant in gastroenterology and hepatology with over 24 years of expertise in examining and treating GI and liver issues. He received his training in the United Kingdom.
He received an MA in Medical Sciences from Cambridge University and a distinction in his medical MBBS from the University of London. Dr. Galletly subsequently completed his training in gastroenterology, hepatology, and general medicine at Hammersmith Hospital, Charing Cross Hospital, Royal Free Hospital, and St. George's Hospital in London. He also worked at Imperial College London for three years in clinical and academic research.
Dr. Galletly spent over ten years as an NHS consultant in southwest London, where he served as Clinical Director for Gastroenterology and Endoscopy at Kingston Hospital, as well as running a successful private practice in southwest London and Surrey. He spent one and a half years as the Chief of the Digestive Diseases Center at the flagship Beijing United Family Hospital in China before moving to Dubai in late 2019.
Dr. Galletly performs gastroscopy, colonoscopy, ERCP, luminal stent implantation, and feeding tube placement, among other diagnostic and therapeutic GI endoscopic procedures. He is a member of the American College of Gastroenterology's International Relations Committee. Dr. Galletly is known for Gastroscopy for Diagnostic and Therapeutic Purposes.
Colonoscopy for diagnostic and therapeutic purposes, including polyp removal. Screening for colon (bowel) cancer. Abdominal pain, bloating, constipation, and diarrhoea, including irritable bowel syndrome, are investigated and treated (IBS).
Treatment of fatty liver, hepatitis, and abnormal liver function tests. Irritable bowel illness (ulcerative colitis and Crohn's disease) management and therapy. University of London, MBBS, 1993. Gastroenterology and General (Internal) Medicine CCT (Certificate of Completion of Training) in the United Kingdom, 2007. The Royal College of Physicians (UK), FRCP.
---
Dr.Thomas Joseph (Aster Clinic, Bur Dubai)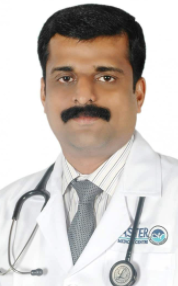 Dr. Thomas Joseph is also a Gastroenterology consultant at the Aster Jubilee Medical Complex in Bur Dubai. He is Dubai's top gastroenterologist.
Furthermore, the medical clinic set allows him to take a multidisciplinary approach to his practise, allowing him to assess all elements of the patient's health and devise a treatment plan that is tailored to each client's specific needs. As a result, he has established himself as one of the best gastroenterologists in dubai.
He has completed his education from DM Gastroenterology, Trivandrum Govt. Medical College, 2009. Calicut Govt. Medical College, MD General Medicine, 2003. MBBS, Kottayam Govt. Medical College, 1998.
He has also have experience as a professional Assistant Professor, Gastroenterology, Govt. Medical College, Alappuzha, India, from August 2009 until August 2013. Postgraduate resident in gastroenterology at the Govt. Medical College in Trivandrum from August 2006 to August 2009.
Luminal Gastroenterology, Hepatology are his special interests. His article of research In cirrhotic individuals, Doppler analysis of hepatic venous waves can be used to predict the presence of major varices. Volume 17, number 1 of the Saudi Journal of Gastroenterology was published in 2011.
---
Dr. Sabu Antony K (Aster Clinic, Bur Dubai )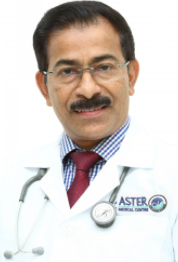 Dr. Sabu Antony K. comes in last on our list of the finest gastroenterologist in Dubai. In June 1999, he joined DM Healthcare as a specialist gastroenterologist at the Aster Jubilee Medical Complex in Bur Dubai. Furthermore, he is well-versed in current standards, methods, and procedures. If you are experiencing stomach pain, you should definitely seek medical attention.
Calicut University awarded Dr. Sabu his MBBS (1988), MD (1993), and DM (1997) degrees. He has more than 20 years of experience after receiving his DM, and before to joining Aster DM Healthcare, he worked at Ernakulam Medical Centre in Ernakulam, India.
In June 1999, he joined Aster DM Healthcare as a Consultant Gastroenterologist at the Aster Jubilee Medical Complex in Bur Dubai, Dubai. His special interests are IBD (Inflammatory Bowel Disease) And Liver Diseases.
---
 Dr. Najib Zeidan ( Saudi German Hospital, Dubai)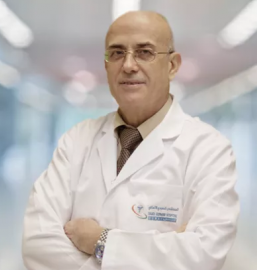 Dr. Najib Zeidan is the most notable Medical Gastroenterologist in the UAE, with over 34 years of expertise. Dr. Najib Zeidan is a gastroenterologist in Dubai who specializes in diagnostic and therapeutic endoscopy, chronic hepatobiliary illnesses, and all situations involving gastro and colonoscopy/gastroscopy, as well as diagnostic procedures.
He finest gastroenterologist in Dubai and has a long list of international publications, articles, and talks to his credit. Digestive Endoscopy-Diagnostic and Therapeutic management is a special interest of mine.
Hepatobiliary disorders that are chronic All gastro Colonoscopy/Gastroscopy instances and diagnostic methods. His education is MD – ECFMG, C.E.S Gastroenterology.
---
Dr. Amjad Abou Lteaf (Zulekha Hospital, Dubai)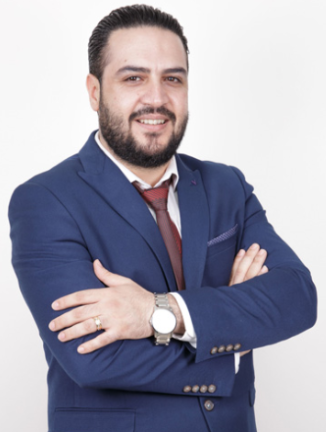 Dr. Amjad Abou Lteaf is a General Surgeon with more than ten years of experience, having the ability to do laparoscopic procedures. He is a member of Syria's General and Laparoscopic Surgery Board. Dr. Lteaf received his MBChB, MD, and CSBMS degrees from Syria.
Special Interest
Surgical procedures for the gastrointestinal tract Surgery on the liver and bile ducts Surgery for soft tissue tumors Abdominoplasty is a type of abdominal wall surgery.
Surgical procedures in general Endocrine surgery is a type of surgery that involves the removal of Breast augmentation (benign and malignant breast diseases and early detection of breast cancer and gynecomastia surgery ) Laparoscopic surgery for cholecystectomy and appendectomy (lap cholecystectomy, lap appendectomy), and laparoscopic hernia surgery (inguinal, umbilical, ventral hernia )
List Of Treatments
Inguinal hernia repair surgery 

Gastric Bypass Surgery Breast

Wide Excision and Axillary Sample Cholecystectomy 

Gall Bladder Removal
Conclusion
So in this article we came to know the 10 best Gastroenterologists in Dubai and the role of Gastroenterologists is. Gastroenterologists specialize in the diagnosis and treatment of gastrointestinal (GI) disorders. If your primary care physician notices a problem with your gastrointestinal tract, they will likely refer you to a gastroenterologist for a more thorough examination.
Gastroenterologists undertake endoscopic procedures, which involve viewing the GI system with specialist devices and making a diagnosis. They do not do surgery, though they may collaborate with a GI surgeon in some circumstances. They work largely in clinics and hospitals.