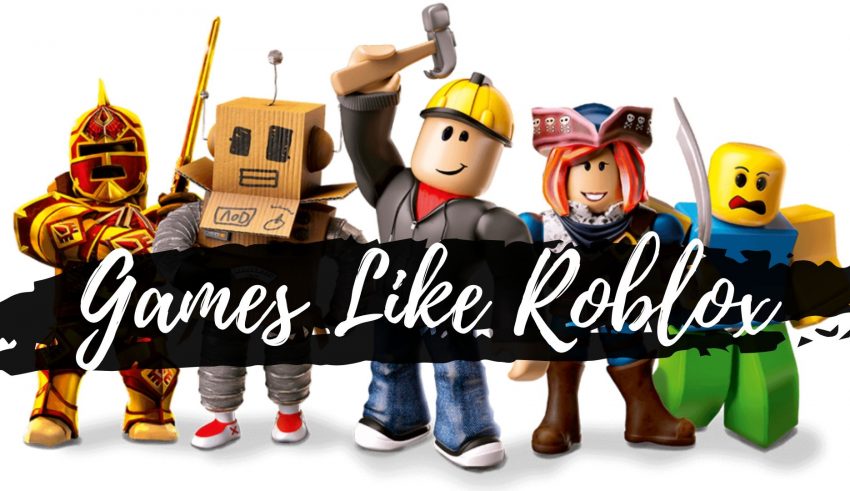 Roblox needs no introduction to the gaming world as it is one of the most popular video games in the present. Roblox is an immense online multiplayer game plus a game creation platform that was released in 2006.
Today Roblox is actively played by an average of 100 million players monthly which proves its popularity. People create different types and host them for other players to play. There are thousands of game already created on Roblox that you can play.
Some of these games are scary, some are funny and some are outright bizarre like where you can fight people with fidget spinners.
Roblox features in-game money called Robux.
These Robux can be bought by real money, which can be used for buying in-game accessories. The multiplayer factor is the icing on the cake, as you can play with your friends and have a good time.
Having thousands of games to offer makes Roblox an unlimited source of fun which makes it so addictive. However, just in case you grow out of playing Roblox, there always needs to be an alternative that you can turn to.
Roblox is a unique game but here are some of the games that you can play if you like Roblox.
Here are the Best Games Like Roblox:
Minecraft
Minecraft is a gaming phenomenon like Roblox and arguably the only such game that rivals the popularity of Roblox and fares even better at it. Just like Roblox, aside from playing, Minecraft too offers a vast game creating platform to players where the only limit is the player's imagination.
Minecraft is an infinity long neverending gift that keeps on giving which is why it has kept people interested in the game for years. Minecraft was released in 2011 and it is still more relevant than ever after almost a decade.
Today, Minecraft has an average of 112 million monthly players which beats even Roblox. As if that was not enough, Minecraft is also the bestselling video game of all time with over 180 million copies being sold as of now.
Minecraft is available on almost every gaming platform as it was ported to different gaming platforms due to its popularity. Minecraft can be played on Windows, OS X, Linux Android, iOS, Xbox 360, Raspberry Pi, Windows Phone, PlayStation 3, Fire OS, PlayStation 4, Xbox One, PlayStation Vita, Universal Windows Platform, Wii U, tvOS, Nintendo Switch and New Nintendo 3DS.
The game features a 3D block universe where people can create, mine for diamonds, pet animals, partake in combat and whatnot. The whole game can be modified limitlessly where you can build your own buildings, farms, stables etc.
There are various fun mods based on other games and movies as well. This game is often dubbed as the greatest game of all time by various gaming magazines and websites. If you love Roblox, you'll surely love Minecraft.
---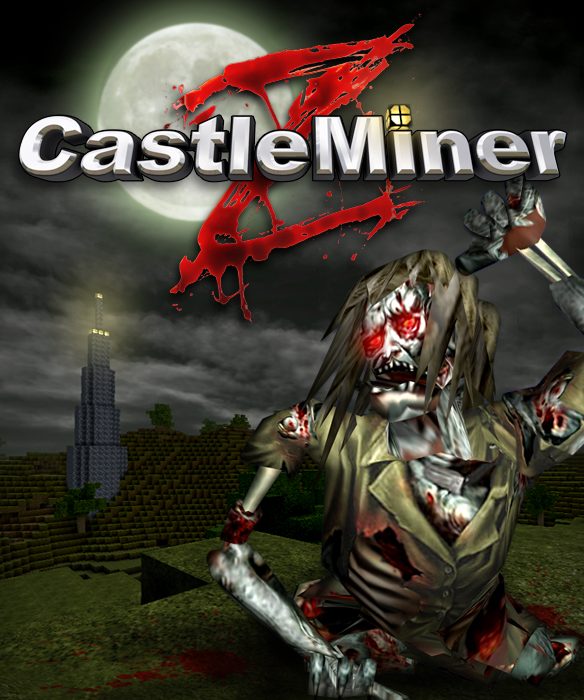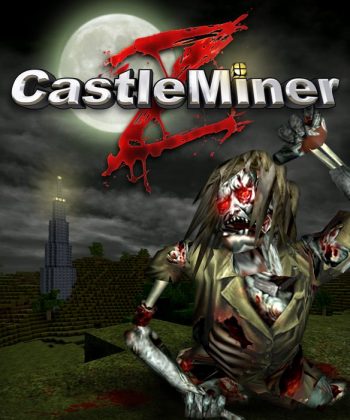 Castleminer is a series of block-building sandbox games, just like Minecraft, that was created by an American indie gaming studio DigitalDNA Games in 2011. The first game featured Xbox Live Avatars as characters and was only released on Xbox 360.
The game feature block-like world graphics just like in Roblox and Minecraft. As it is a sandbox game, it has pretty much unlimited scope for players to explore.
At the beginning of the game, players can choose one of the six different worlds types the game offers, where you will play the rest of the game. The six worlds are lagoon, coastal, classic, flatland, desert and arctic.
Players could explore or create a world of their own however they wanted.
A sequel to the game named Castleminer Z was released in the same year 2011 on Xbox 360. This game features a lot of changes over the first game. Here you can mine your own resources and craft items with it.
The sequel also added new enemies like zombies, dragons and demons. It also featured Co-op online multiplayer where up to 8 players could play together at the same time. A third game named CastleMiner Warfare was released in 2013 for Microsoft Windows platform.
---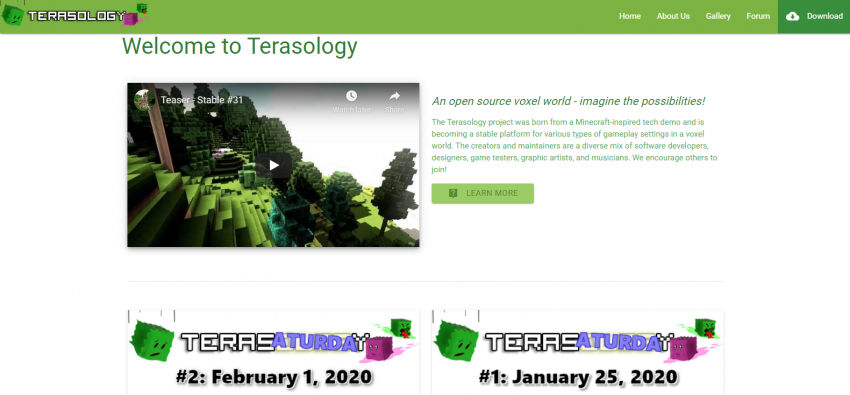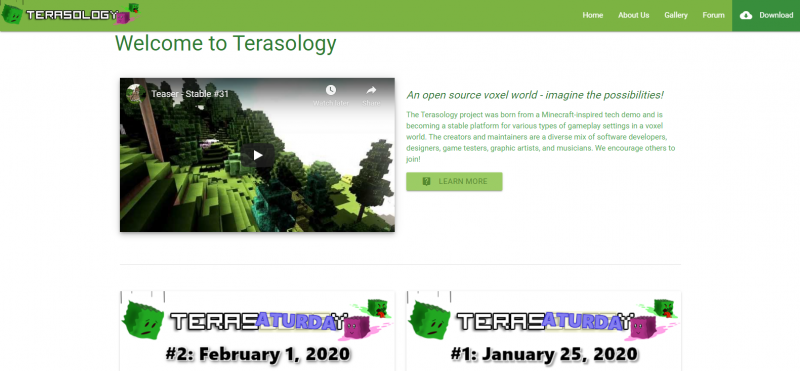 Terasology is an open-source sandbox game inspired by the aforementioned Minecraft. As Terasology is an open-source game, new and fresh features and elements keep getting added to this beautiful sandbox game which keeps you coming back to this game.
The game can be expanded infinitely with modules thanks to its open-source nature. New maps, cities, forests, gardens, mutants, animals can be added by using these modules. Players can create their own world and make it accessible for other players to play their creations.
As this game is pretty much a lighter clone of Minecraft, you can do pretty much everything that you could in Minecraft like crafting, digging, fighting, creating and obviously mining. The game is available on Linux, Mac Os X and Microsoft Windows.
This game is free to download and is really lightweight. Terasology's development began in 2011 and it is still under new developments but none hinders the actual gameplay and players can enjoy the full game without any problems.
---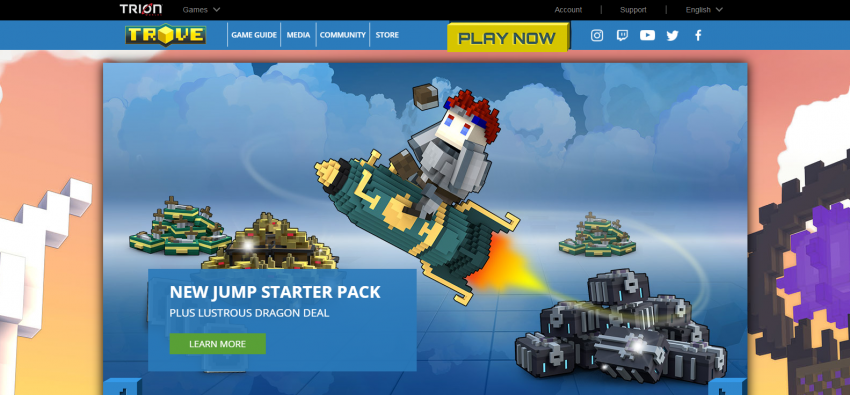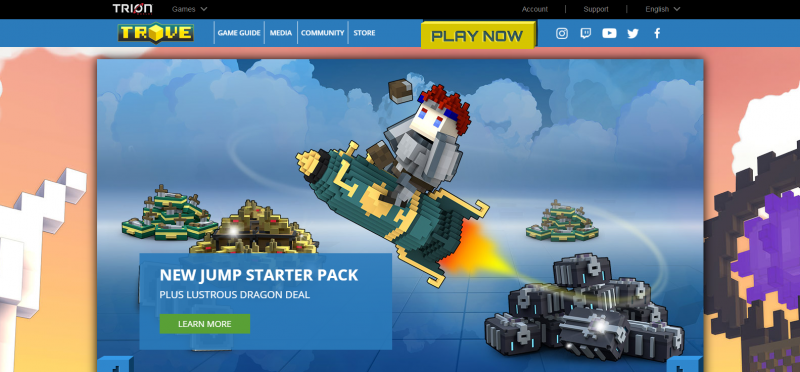 Trove is another popular voxel graphics-based sandbox game that was developed and published by Trion Worlds. The game was initially released on Microsoft Windows and macOS in 2015.
Later, the release was extended to Playstation 4 and Xbox One in 2017. Trove combines the aspects of a sandbox with hack and slash RPG games. The game begins with the players being dropped in an area called the Hub. The Hub is full of portals that lead to different in-game worlds.
These worlds require different power levels for the players to be able to enter. The players have to level up through the weaker worlds to progress to the harder ones. The worlds also provide different levels of loots depending on the world level i.e. easier worlds give smaller loot and harder ones give bigger loots.
You can collect loots, costumes, character accessories, weapons etc as your character keeps levelling up. You can also buy items from NPCs.
All the worlds have unique themes are looks, each of which looks beautiful and different.
There are various classes that players can take on like Vanguardian, the Dino Tamer, the Chloromancer, the Revenant, Lunar Lancer, Tomb Raiser, Boomeranger, Pirate Captain, Shadow Hunter, Ice Sage, Candy Barbarian, Neon Ninja, Dracolyte, Fae Trickster, Gunslinger, and Knight. Each type has different abilities and strengths.
---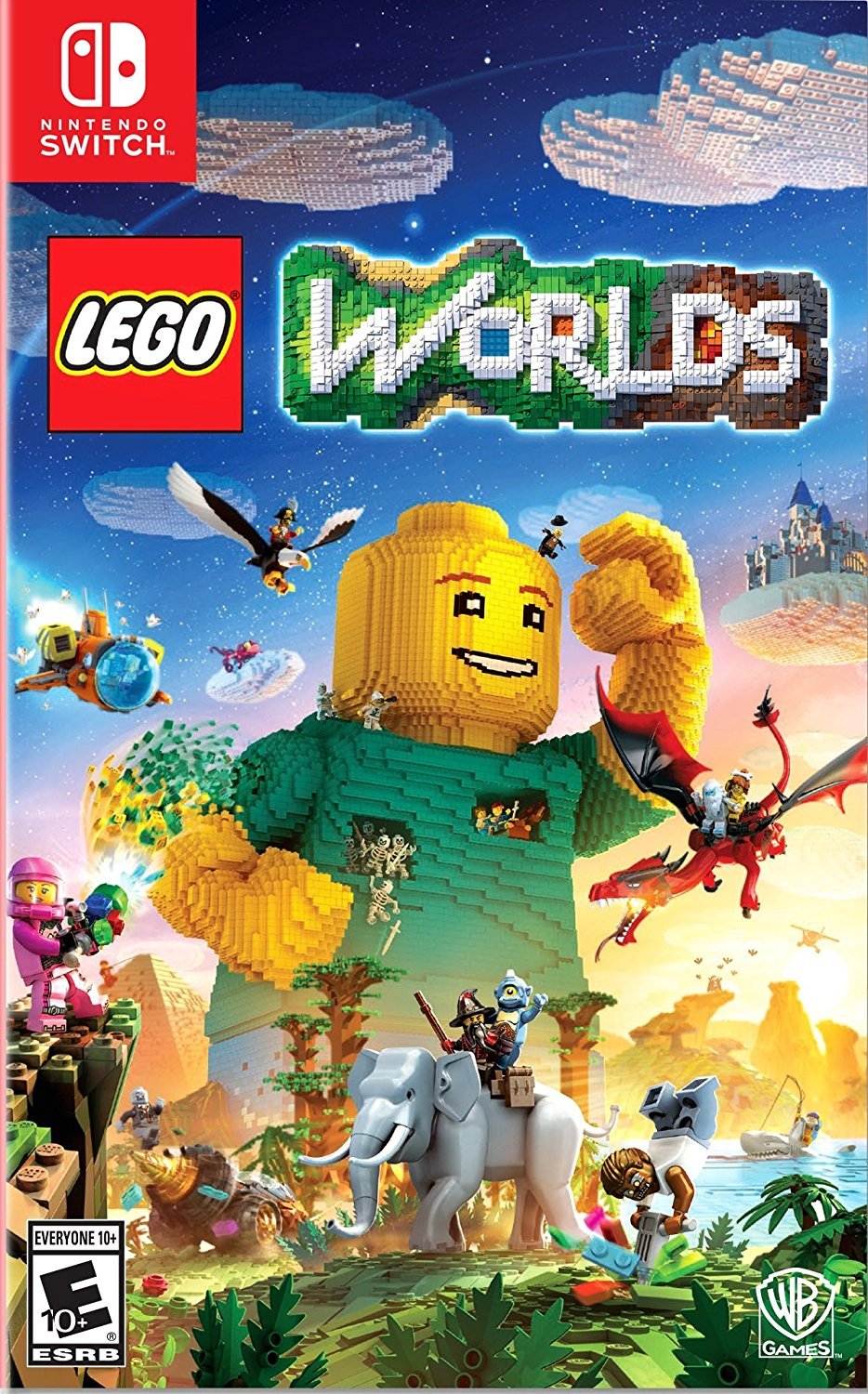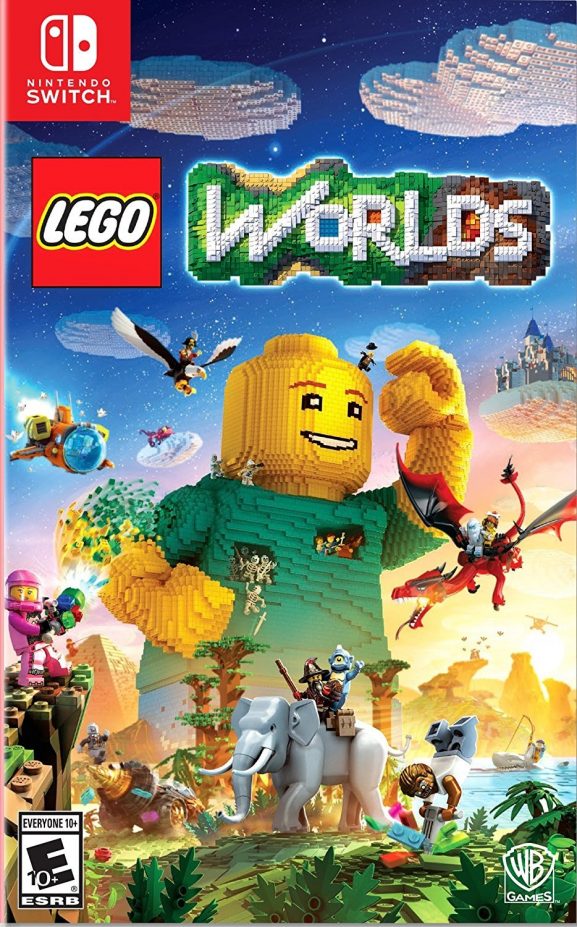 Lego, no doubt, is one of the most popular line of kids toys and has stayed like that for years. Lego started in 1949 and even after over 70 years, it is still popular than ever.
Lego Worlds is a sandbox game based on this toy line with a world made of 3D Lego-like blocks. This game is basically unlimited and a virtual version of the popular construction toys line.
Lego Worlds was developed by Traveller's Tales and published by Warner Bros. Interactive Entertainment. Its first release came in the form of a beta game in the year 2015 as a part of Steam Early Access.
The full version didn't come to release until 2 years later in 2017 when it was released for Microsoft Windows, PlayStation 4, Xbox One and Nintendo Switch.
In the game, the main activity for the players is to create a world made of Lego bricks just like with real-life toys. Players can either choose to create a world from scratch or edit a preset world.
The game provides different tools that come handy in the creation. The maps also feature collectible items that give you in-game money in return. With later updates, an option for an online multiplayer was added to the game.
---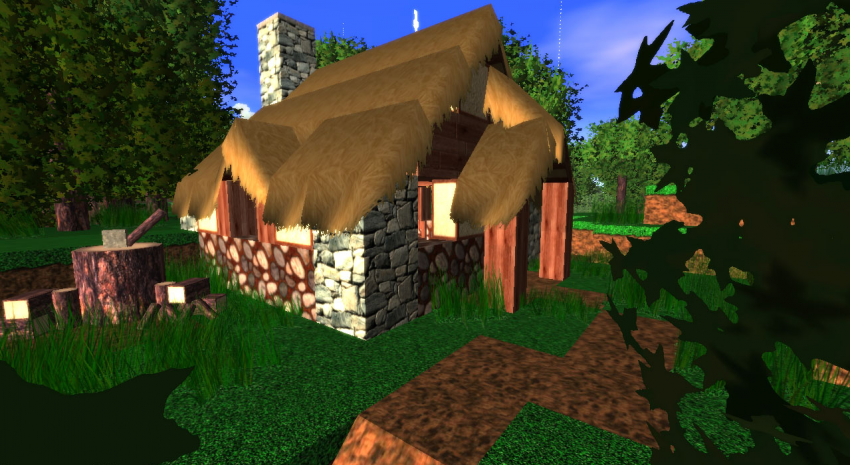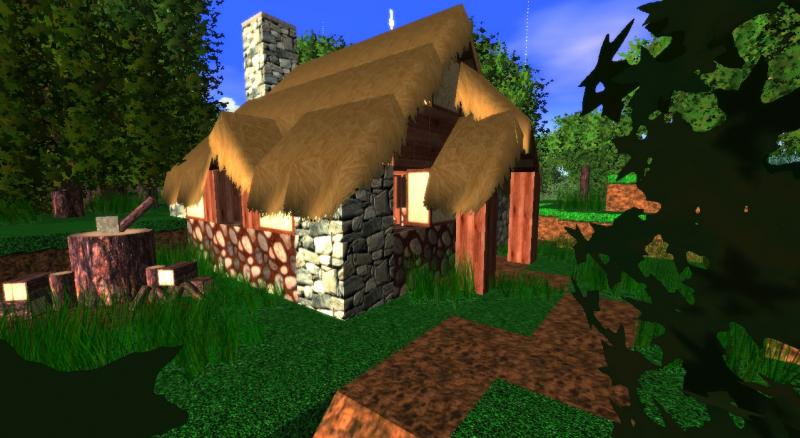 Mythruna is another voxel-based game that adds a touch of uniqueness by combing world-building based gameplay with roleplaying. Mythruna is a sandbox game and like other sandbox games, it is endless and infinitely explorable without any hindrance.
But what makes it different is the Race system of Mythruna that adds the RPG flavor. While creating the character, players can choose the race of their characters which affects the character's later skills and the gameplay.
The game offers different types of races like Humans, Elves, Dwarves, Simians, Patherions and Avians. These races have not only their unique abilities but also their own backstories that add depth to the gameplay.
This is what differentiates Mythruna from other sandbox games as other games feature just basic and similar characters. Aside from it, Mythruna has all the characteristics of a world-building sandbox game.
You can create, craft, explore and engage in combat with enemies. You can also play other games created by other players within the game. Mythruna's development began in 2011 and it is yet to be completely finished. But the present version itself is completely playable and free to download.
---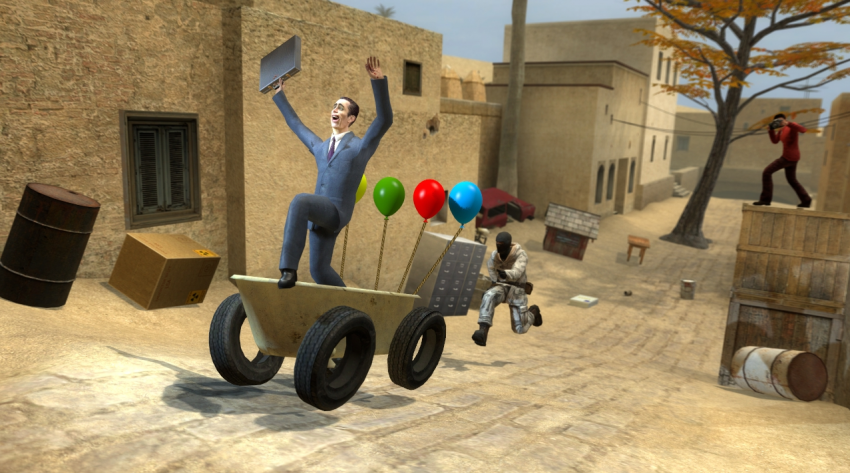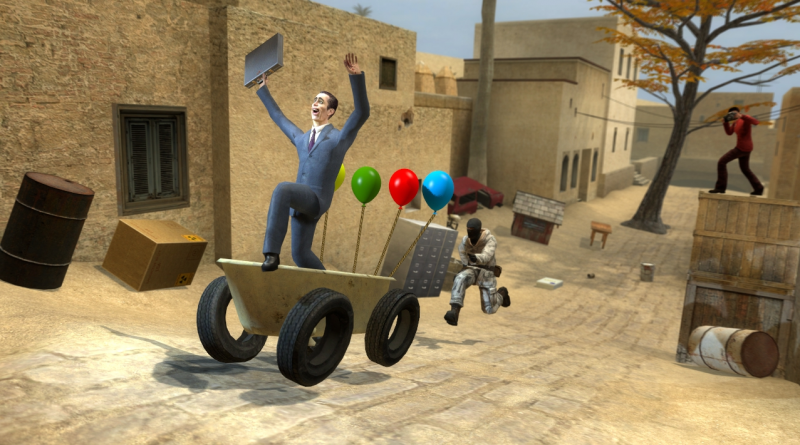 Garry's Mod is one of a kind game full of unprecedented action and fun that goes beyond the limits of gravity and physics. Garry's Mod or often shortened to just GMod is a sandbox game developed by Facepunch Studios and published by Valve.
The game's initial form was of a mod of Valve's game engine Source, created by Garry Newman in 2004. Two years later, in 2006, it was released as a standalone video game for Microsoft Windows. It was later released on Mac OS X in 2010 and on Linux in 2013.
The game is set in an open world where the player character is dropped to have fun without any objective. The players can spawn NPCs, props, weapons, vehicles and interact with them in various ways. Like Roblox, players can create their own games within this game which other players can play online.
Garry's Mod can be modified by players using the Lua programming langue that the game is written with. Thanks to that, this game has mods of its own that make fun additions to the game and make it more fun to play.
---


Cubic Castles is another voxel-based massively multiplayer online video game that follows the suit of standard sandbox games and creates a cubic world full of fun. It is a block-building indie game that was developed by Cosmic Cow LLC and released in 2014. It is one of the very few sandbox games intended for mobile and tablet devices, both Android and iOS.
Just like other such games, players are dropped in a limitless open world setting which they can explore while engaging in other activities. These activities including crafting, mining, fighting, solving puzzles and collecting loots.
The game features different types of environment maps like forests, deserts and mountains. Players can create their own world and make it available for other players to play.
There are no restrictions on world-building and you can let your imagination take over to create anything you want. Be it a Jurassic Park or the Statue Of Liberty. While it might not be the best sandbox game out there, it can still give you hours and hours of fun gameplay.
---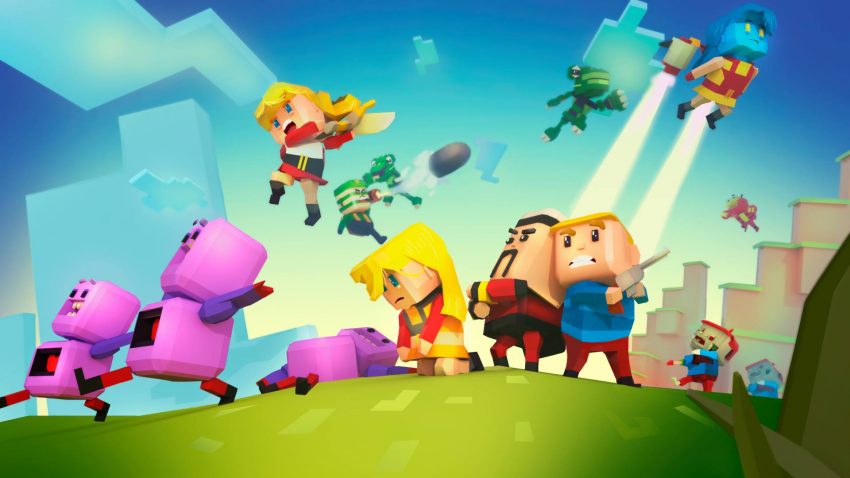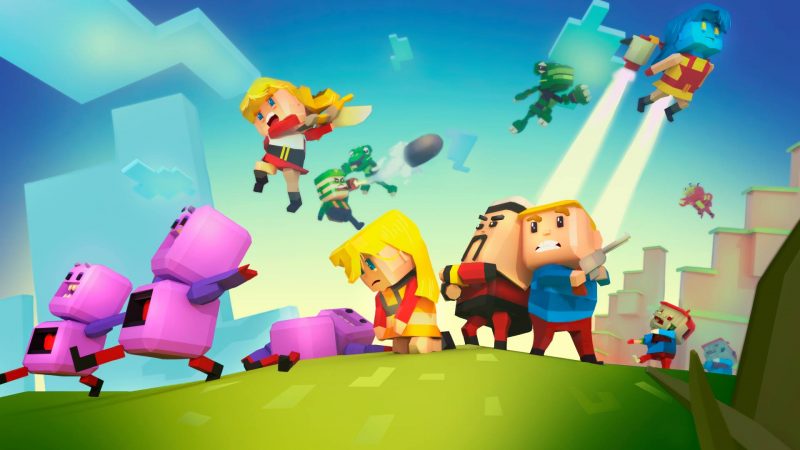 KoGaMa is a game that is pretty similar to Roblox. KoGaMa is a browser-based video game publishing and playing platform of its own. On KoGaMa, players can create their own games based on a block-building sandbox engine.
The games created by players can be played by others, just like in Roblox. KoGaMa features tons of games in a versatile range that features games inspired anime to horror to parkour.
There is a wide range of games of genres like MMO, RPG, shooting, racing, adventure etc. All of the games on KoGaMa are created by players. KoGaMa was created in 2011 and is still going strong. KoGaMa games can be played on any device that has a browser.
---
Roblox is one of the most popular video game amongst both kids and adults today and it looks like that's not going to change any sooner. But just in case you get bored of the game, these were 9 games that you can turn your attention to instead.