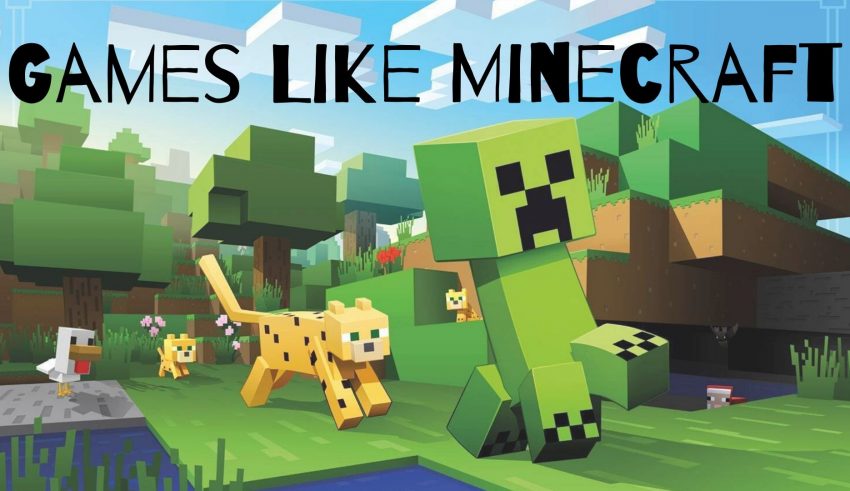 Minecraft is a game that has been a staple of the gaming industry for years until today. It is a voxel-based sandbox game that was developed by Markus Persson in 2009 and fully released in 2011.
The initial release of the game was seen on Microsoft Windows, Linux, OS X, Android and iOS in 2011. It released on Xbox 360 in 2012 and Raspberry Pi & Playstation 3, one year later in 2013.
The game ports were extended to Fire Os, Playstation 4, PS Vita, Windows Phone and Xbox One in 2014. With Windows 10, Wii U in 2015 and tvOS in 2016, the game was made available on even more platforms. Finally, in 2018, Minecraft was made available to be played on the New Nintendo 3DS.
It makes Minecraft one of the few games available across all of the active gaming platforms. Minecraft is not just versatile, but popular as well. After around 10 years of existence, Minecraft is officially the highest-selling video game of all time with over 180 million copies having been sold worldwide. It hosts monthly traffic of over 112 million active players which is another achievement in itself.
While Minecraft is surely irreplaceable, it does have a few alternatives that gamers can try their hands on.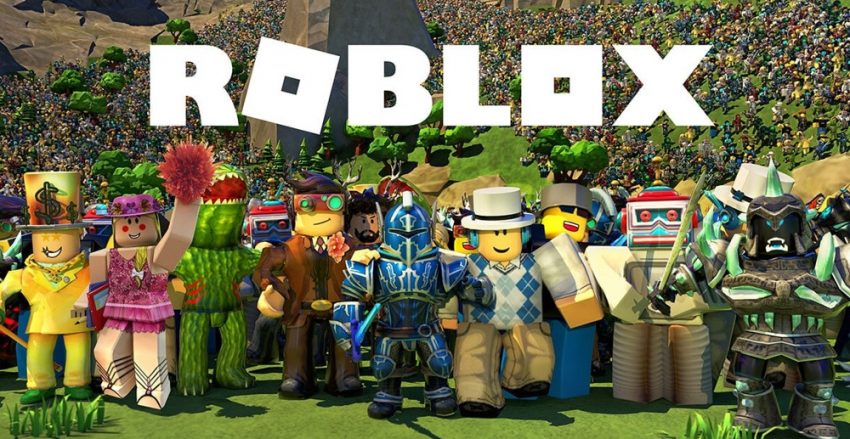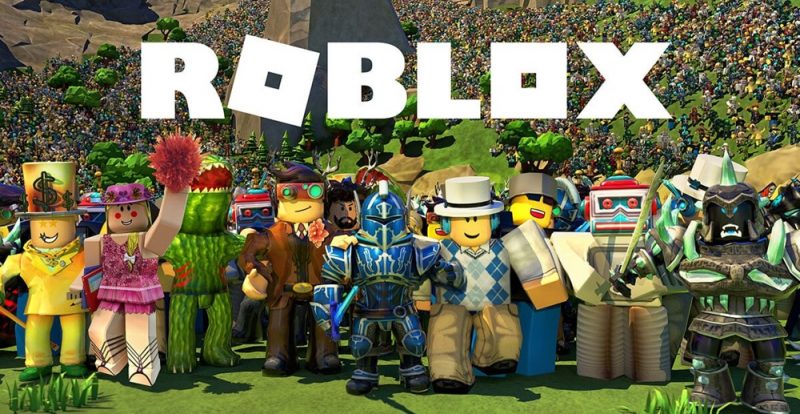 Roblox is a massively multiplayer online (MMO) video game and probably the only game that can rival the popularity as of Minecraft. Roblox has a high number of active monthly players as much as 100 million on average.
While it is quite lesser than Minecraft, it is the only one to give such close competition in the same genre. Like Minecraft, Roblox too is a voxel-based sandbox game. However, Roblox also serves as a huge game creation tool where players can create their own games based on the game engine.
These games can be then made available for other players to play online. Roblox was created in 2004, initially being named DynaBlocks before being renames to Roblox in 2005 and launching in 2006. It is available for playing across Microsoft Windows, macOS, iOS, Android and Xbox One.
Roblox's user-created games are of a wide variety that includes RPG, fantasy, action, hack & slash etc. Some games are inspired by movies, games and various pop culture aspects. Roblox is in its entirety, an unlimited source of fun.
---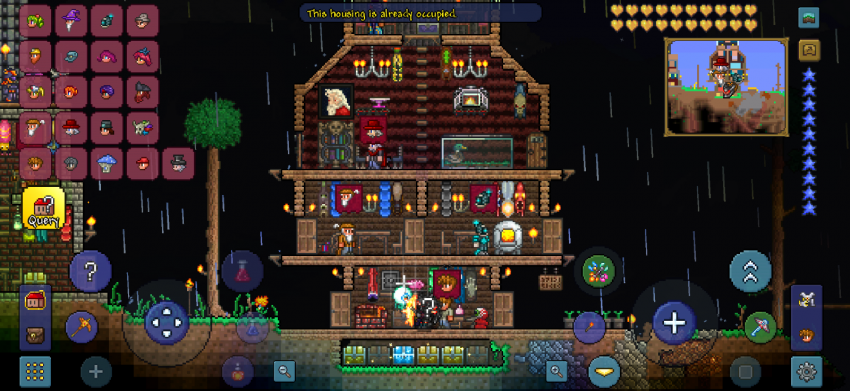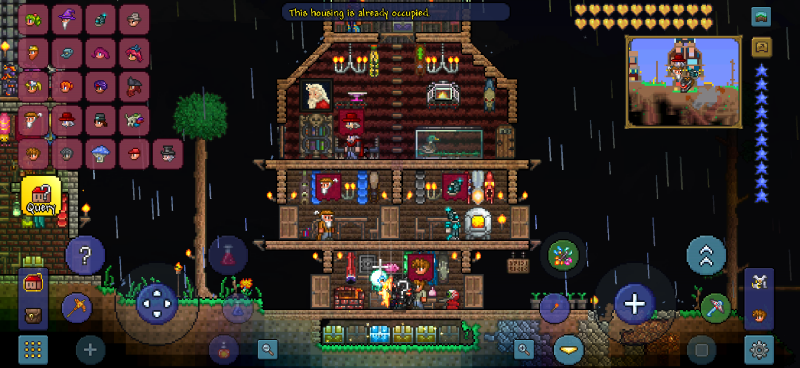 Terraria is an action plus adventure-based sandbox game developed by Re-Logic gaming studio. The game's initial release came in 2011 and it was limited to just Microsoft Windows.
Later it was released on PlayStation 3, Xbox 360, Playstation Vita, iOS and Android in 2013. In 2014, Terraria was released on Windows Phone, Xbox One & PlayStation 4 in the 014 and macOS, Nintendo 3DS & Linux on 2015.
Wii U in 2016 and Nintendo Switch in 2019 received their ports of Terraria. As of 2020, Terraria has sold over 30 million copies which makes it one of the bestselling video games in this genre.
Unlike Microsoft or Roblox, Terraria is 2D blocks-based game which gives it a retro feel but follows a similar suite of gameplay as of Minecraft. Players can indulge themselves into tasks like building, crafting and mining while exploring and engaging in combat with enemies.
Players are given three basic tools for three specific tasks; a pickaxe for digging, an axe for woodcutting and a sword for combat. Combat can be brought to use against a wide array of enemies like zombies, skeletons, demons etc.
Other weapons that can be used to battle these entities are guns, bows and magic spells. Players can cast various magic spells which can cause damage to enemies or even summon caricatures to battle for you. There are various ways of interacting with different NPCs as well.
---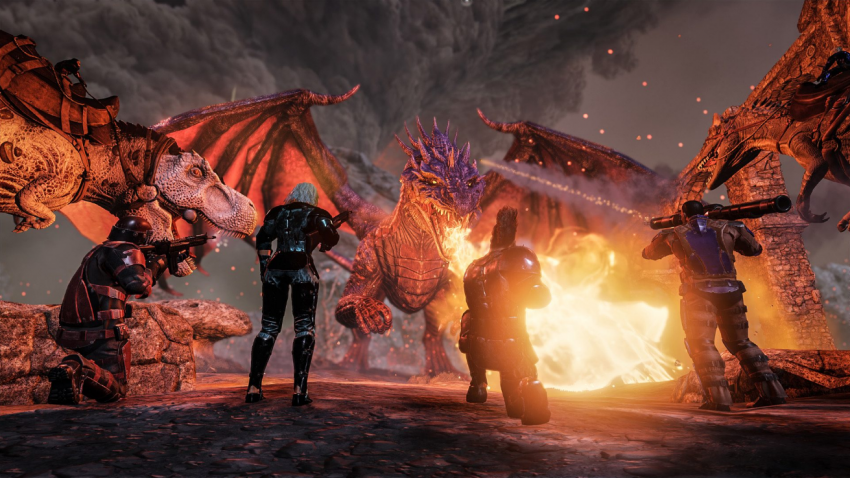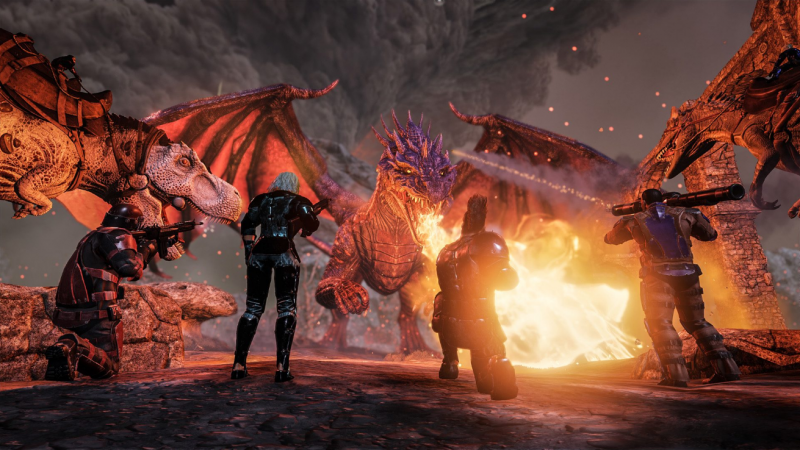 Out of all the potential video games on this list, Ark: Survival Evolved might be the most modern and advanced. Ark: Survival Evolved is an action-adventure game based around building, crafting and survival.
The game was released on Steam in 2017, while being released for Linux, Microsoft Windows, macOS, PS4 and Xbox One. The next year, in 2018, the game was released for Android, iOS and Nintendo Switch.
The game is set in an open world based around the prehistoric era Earth inhabited by dinosaurs and creatures of that era. The main objective of the game is to survive by keeping yourself alive not from just the violent carnivores, but also from hunger, thirst and other biological factors.
Aside from just dinosaurs and prehistoric animals, this game also features mythical creatures such as the wyvern, manticore, and phoenix. Most of the animals can be tamed by using care or force which can be used for various purposes like means of transport or as attack acquaintances. Players can build shelters and craft weapons which is essential for surviving in the hard settings this game puts you in.
---
Starbound is an action-adventure video game developed and published by Chucklefish. Just like the most of the games on this list, Starbound too is based on sandbox gameplay.
Starbound puts you in a 2D world where the planet Earth has been destroyed. The game begins with the player's character being inside of a spacecraft full of the survivors. The ship gets lost and ends up on a habitual planet from where the real game begins.
The main objective of the game is to survive on the new planet while building and crafting your way into a new phase of humanity. You can build houses, craft weapons, grow your own crops, fight enemies, maintain your own spaceship etc.
The game also lets you explore the universe with your spaceship with which you can visit other planets. Starbound holds a great average of 81 out of 100 on Metacritic and has sold over 2.5 million copies worldwide.
Starbound was released for Microsoft Windows, OS X and Linux in 2016. It is scheduled to be released on PS4, PS Vita and Xbox One in near future as well.
---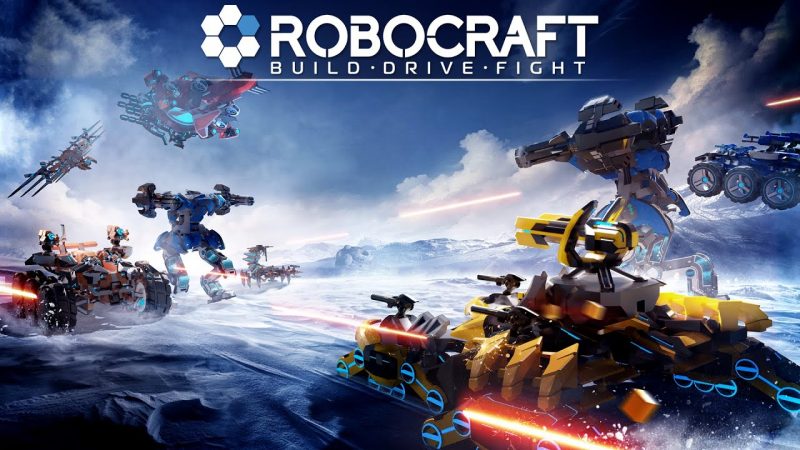 Robocraft is an online action game based on vehicular combat. While it is certainly different from Minecraft, it surely comprises of a similar premise of building and crafting.
Robocraft was developed by Freejam Games and was released as an alpha build in 2013. As it gained more popularity, a full official version was released on Microsoft Windows, OS X, Linux and Xbox One in 2017.
In Robocraft, multiple players build their own robotic vehicles from scratch to pit them against the creations of other players online. The robots can be created and customized limitlessly by adding different parts as long as they do not exceed their CPU limit.
Different robots have different abilities like auto-repair and different boosts that help in combat. The road to victory is paved by the damage done to the CPU of the opponent.
Destroying other robots and winning battles reward you in the form of Robits, the in-game money, which can be used for upgrades and boosts. The game has six modes; Test, AI Bots Deathmatch, Team Deathmatch, Battle Arena, Brawl and Custom Game.
The Test Mode can be used for practicing with your newly created robots to test their abilities. You can also create your own weapons like lasers, plasma, rail, tesla, nano, ion, chain, mortar etc which each having different characteristics and advantages.
---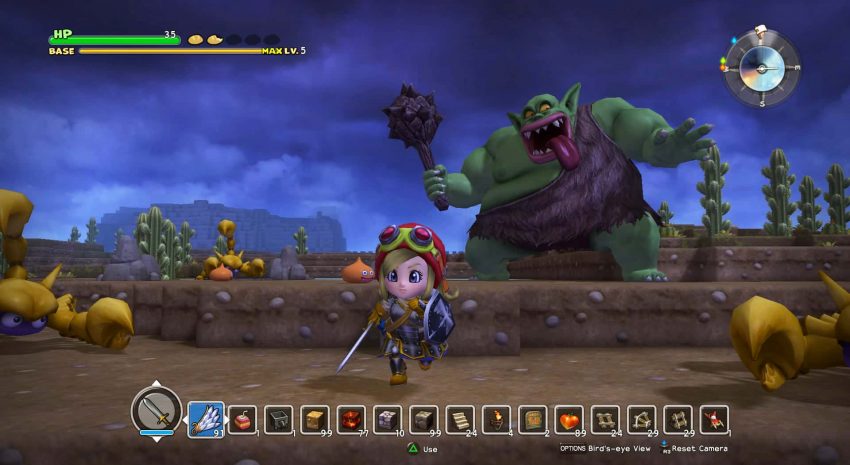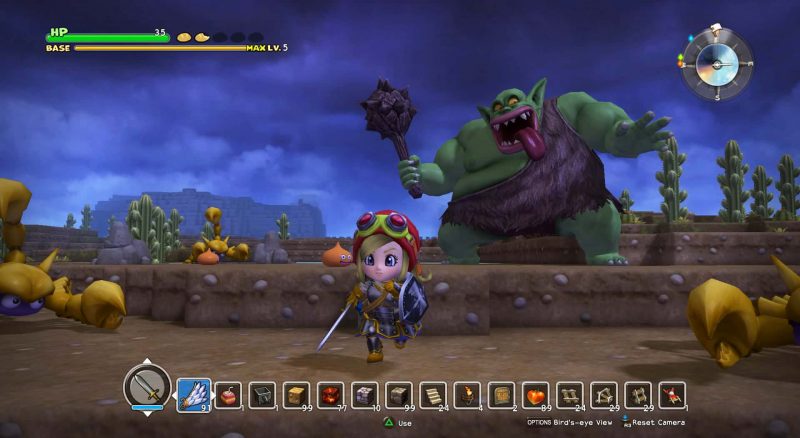 Dragon Quest Builders is a series of two sandbox action-based RPG video games developed by Square Enix. The games are an official crossover between Dragon Quest and Minecraft.
The first Dragon Quest Builders was released in 2016 with its release on PS3, PS4 and PS Vita. Later, it was released on Nintendo Switch in 2018. The story of the game pits you in a world set in a mythical location called Alefgard, which is the same world as of Dragon Quest.
The game follows an alternate ending to the original Dragon Quest game. Unlike the real ending, here the hero and the Dragonlord come up to a deal which turns out to be a trap and throws the hero into a world dominated by violent creatures.
The goal of the game is to build, craft, combat and survive. The game has received positive reviews and performed exceptionally well, selling over a million copies, thus conceiving a sequel.
The sequel, Dragon Quest Builders 2 was released in 2018 on Nintendo Switch and Playstation 4. In 2019, the game was released for Microsoft Windows. This sandbox based game brought various new and improved features from the previous game, one of which is the online multiplayer mode.
Up to 4 players can play explore this game's open-world together. The game is a kind of spinoff to the second Dragon Quest game. The entire premises of these game is centred around the building to survive. The sequel too garnered favorable reviews while selling over a million copies worldwide.
---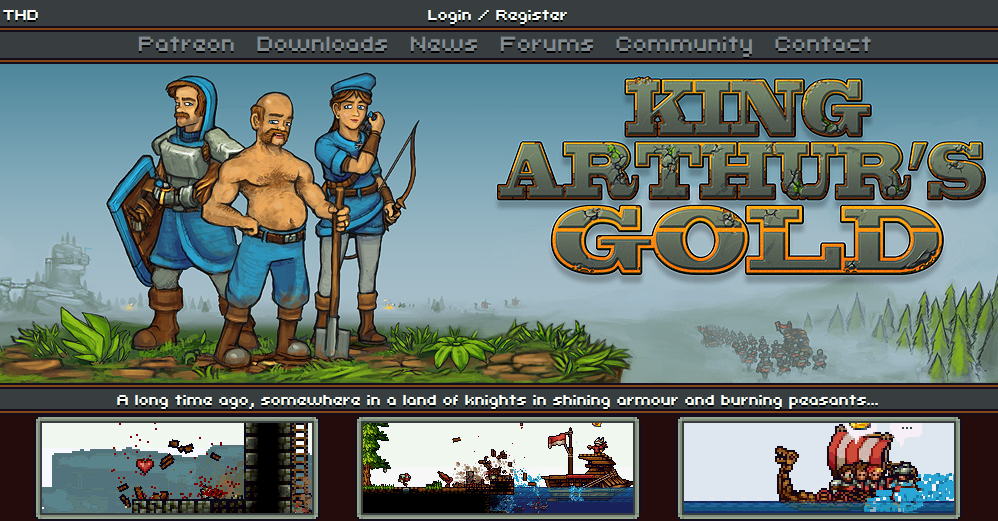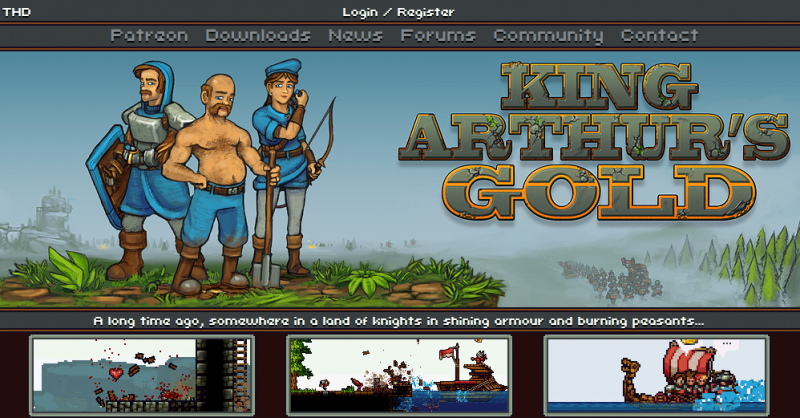 King Arthur's Gold often shortened to KAG, is side-scrolling 2D pixelated action online multiplayer and offline singleplayer war game developed and published by Transhuman Design for Windows, Mac and Linux. King Arthur's Gols focuses on mining resources, building castles and destroying the player's enemies, gathering resources, buying and unleashing siege machines, and PvP-combat.
There are three classes from which you can base your character on Knight, Archer, and Builder with their own role and work together to defeat the enemy team. The game takes inspiration for games like Soldat, Minecraft, Dungeon Keeper and Ace of Spades.
The game has extensive modding support and can be easily modified by anyone which gives players a satisfying experience. Since early 2019, King Arthur's Gold has been under development that is focused on fixing existing bugs, adding newer contents and features along with improving community support.
The game as of today stands with very positive reviews on Steam and received an aggregated score of 81% at Metacritic which is impressive.
---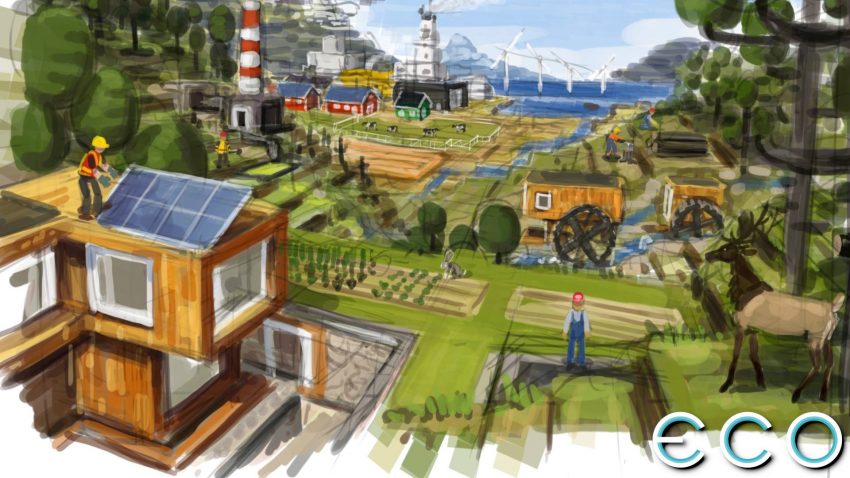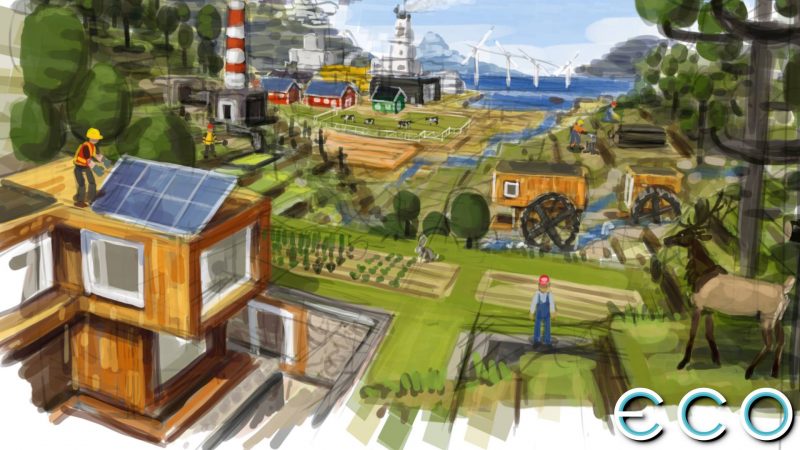 Eco a simulation game is created by American studio Strange Loop Games. In this game, players have to create a civilization on a virtual planet together. It focuses on using natural resources as tools which are used both as an entertainment and educational tool.
The basic plot of this game revolves impact of a meteor on the world and players are expected to evolve the technology to destroy the meteor before it collides on the planet. It is a multiplayer survival game which lets players interact with both the world and each other.
The game deals with maintaining a balance between collecting goods and nurture the environment. Like if players cut too many trees for the purpose of goods it affects the nature or if they hunt too much, species of animals can be extinct.
It was originally an educational tool designed purely for pupils in middle school. The game is inspired by Open-world games like Minecraft and Rust, and dynamic community processes present in EVE Online.
Eco has been titled as "ambitious survival game″ by GameStar the German computer game magazine. Rock, Paper, Shotgun described it as a "good looking Minecraft".
---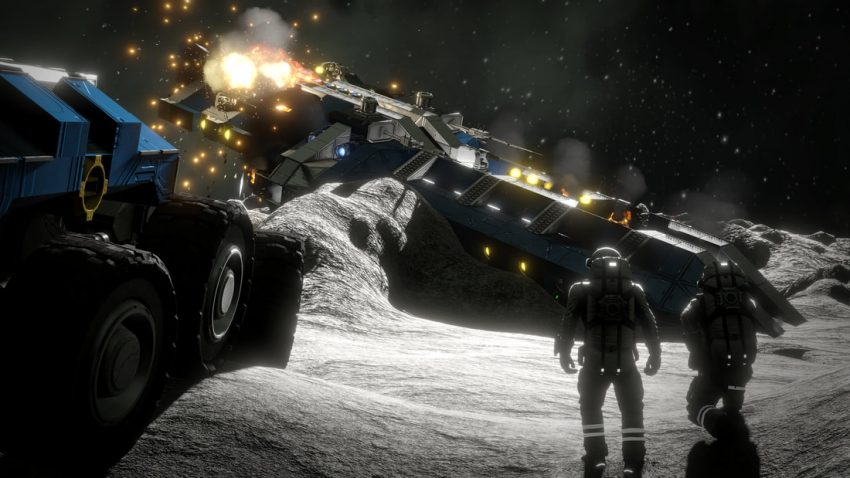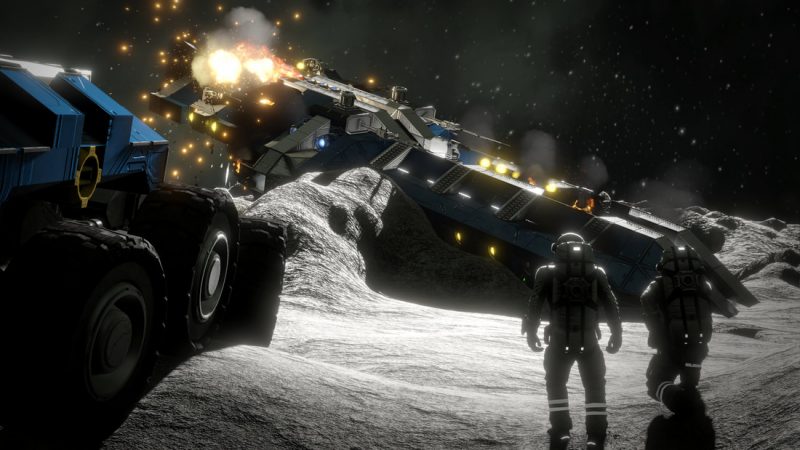 Space Engineers is a voxel-based sandbox game that adds a little twist unique to it. As the name suggests, the game is based around the outer space which offers top-notch excitement and makes this game different from other such games.
The game was developed by an indie Czech Republic developer Keen Software House and was released in 2013 as an early access edition on Steam. The full version, however, became available to play only in 2019 after being released on Microsoft Windows and later on Xbox One in 2020.
The game begins by giving the player permission of customizing their own world to play in. Once the game starts, the player is given the mantle of a Space Engineer with different tools required for the job of a driller, welder, grinder etc.
These can be used to create an unlimited voxel-based structure to design the space world according to your liking. Players can install solar panels, armors and nuclear reactors as they like. The game also allows the players to create and maintain spaceships of their own.
The mining aspect of Minecraft is present here as well, as players can mine asteroid the attain different types of oars that come handy in crafting and building.
There are a total of 6 planets to explore and various game modes to keep the players engaged. The game had sold over 3.5 million copies and has been a critical and commercial success.
---
Conclusion
Minecraft has taken over the gaming world and has been dominating it for quite a while. Be it just for fun or for online streaming, Minecraft is the go-to game for gamers these days.
However, that does not mean there aren't other games as good as it or even better. Just like in Minecraft, it gets better when you start exploring. With that being said, these were 9 games that Minecraft fans should really check out.