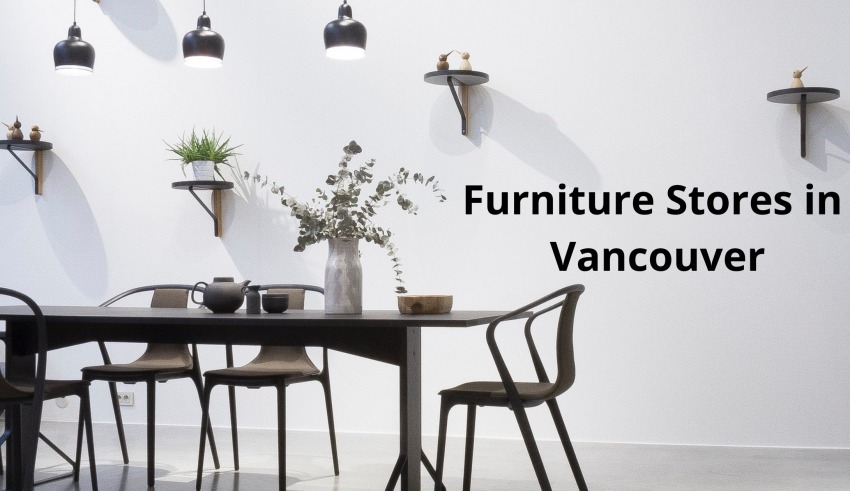 With such a hot market in real estate, Vancouver is known for offering a wide range of home furniture shops that meet the needs of its residents. Furniture for a whole home or apartment, or even a single bedroom, can be quite expensive, as many of us know all too well. In addition, while we love to score affordable, modern furniture through IKEA and Wayfair, we may be put off by a home that contains only those items. Here are some best furniture stores in Vancouver.
However, those furniture giants have paved the way for a dozen or so other affordable and mid-range brands (some of which you might not have heard of).  The 10 lesser-known brands in this collection will make you glad to come home every day. Whether you're looking for a bed frame, a sofa, or a colorful ottoman, you'll find a style for every space with these staples.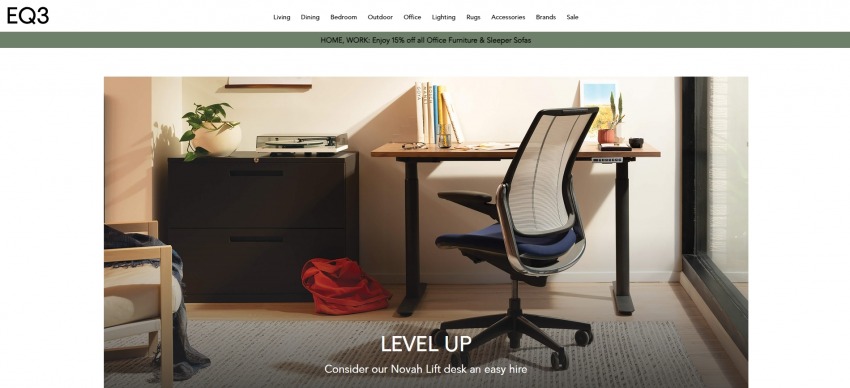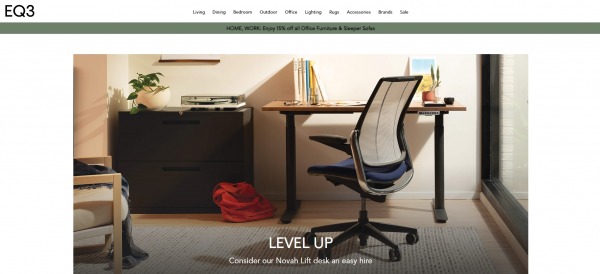 Most Canadians naturally respect and trust this local brand. Manitoba is in central Canada, and the city of Winnipeg is home to this store. As a result, the founder grew up in Europe and felt that North American furniture lacked modern elements, so he created the brand.
Its head office is located in Chicago, and they have 14 stores all across North America that carry Marimekko, Herman Miller, and other small home furnishing brands. They all offer free interior design and sell the furniture they create themselves at a medium price.
As for the design, their creators wanted to make it simple, generous, modern, and space-saving. Most of their focus is on apartment furniture, which lends itself well to people who enjoy the minimalist style. If you seek inspiration and details, you will feel that something is missing. While it may be easy to find simple furniture that matches others, some will overlook the details. There is a price difference of about $10 between the IKEA prices and these prices. Anyone who purchases an apartment is usually able to afford it.
---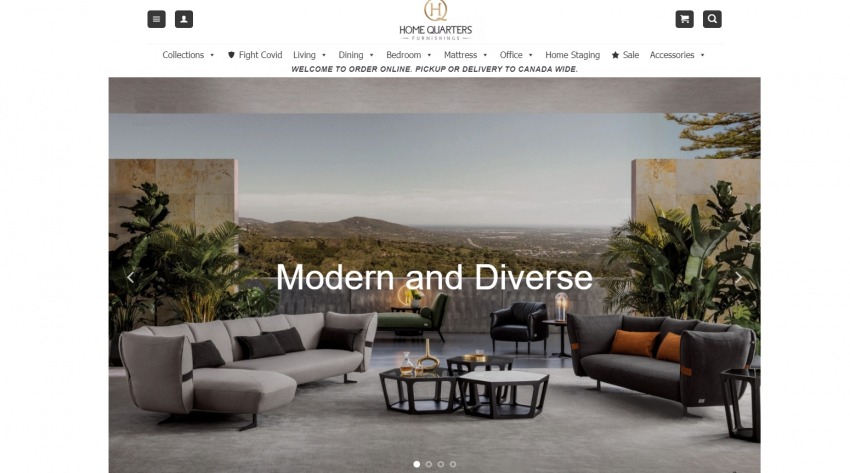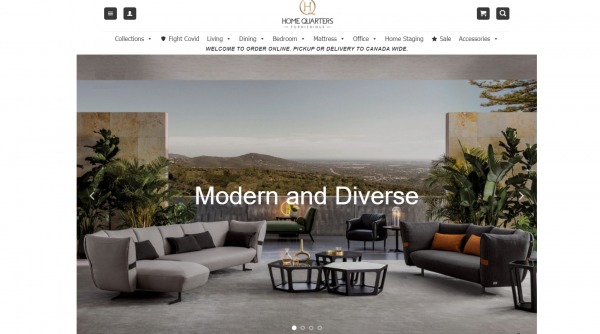 The Home Quarters store is an old one in Richmond. Several furniture stores around Metro Vancouver have closed since 2003, but this store has remained strong and has become a competitive place in the market. Its showroom has drastically changed its appearance over the years. Historically, it wasn't very attractive. Nevertheless, as of now, it is a beautiful showroom and it is not too expensive.
A large portion of their furniture is modern and classic styles imported from the United States, the United Kingdom, Asia, and other countries, intending to offer affordable luxury. Beds and sofas are supposed to be the most popular selling categories at the fair because, in the exhibition hall, there is a large amount of space devoted to beds and sofas, which are displayed in a very beautiful way. The company's warehouse has a large enough stock according to their sales figures. As a result, delivery can be arranged very quickly. A big doorway and parking spot, which are both free and convenient, are available. As well, their sales representatives are bilingual in English and Chinese, allowing them to reach a broader audience.
The products are reasonably priced, and some are on sale. It is possible to compare the prices on their website with those offered at other furniture stores. The discount products sometimes attract my attention on the website, and I hope what I want is on sale one day. It is one of the best furniture stores in Vancouver.
---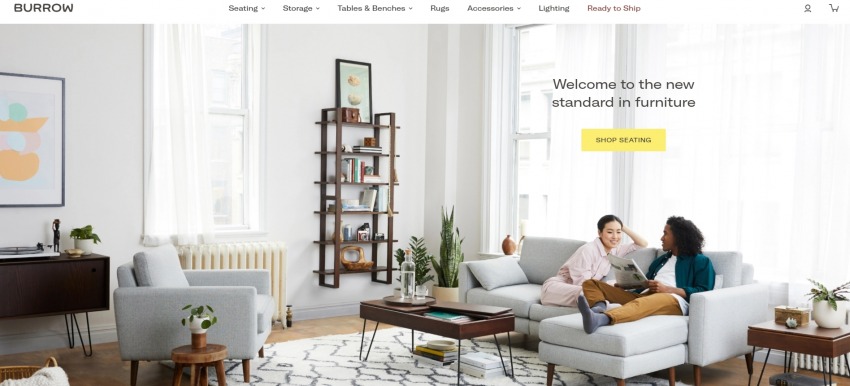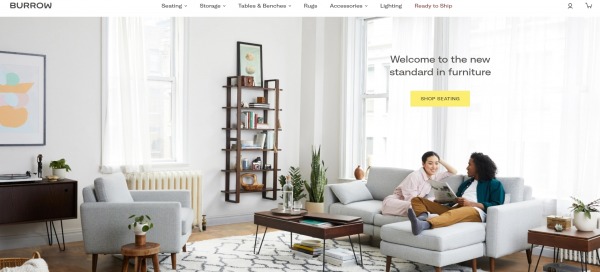 The Burrow Company is a New York-based company known for its refusal to outsource production and for using innovative packaging. We eschew exorbitant freight charges by offering every piece in normal shipping boxes (free of charge). Burrow takes a minimalist approach and opts for structurally sound hardwood instead of cheap particleboard frames.
The company has also come up with a convenient way to power smart devices on its sofas, including built-in charging strips. Additionally, it has developed an ingenious sleep kit that turns most sofas into comfortable guest beds in ten minutes or less. It is also one of the best furniture stores in Vancouver.
---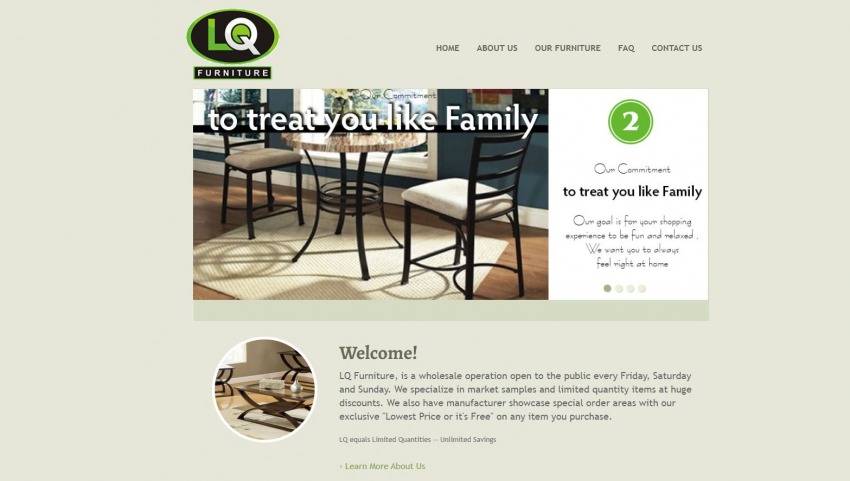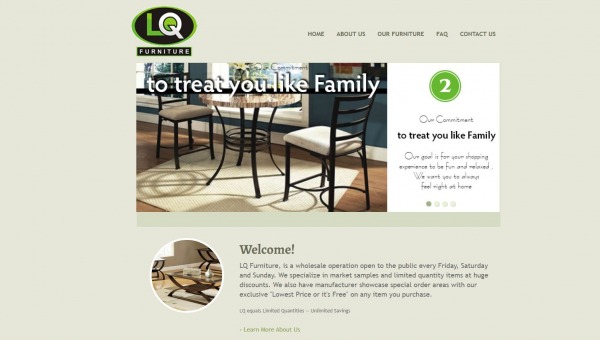 The LQ Furniture store is a hidden gem, and it doesn't look like your typical furniture store. It is one of the best furniture stores in Vancouver. With their large bay doors that open to create an airy and open environment for shoppers, these off-the-beaten-path furniture stores don't even look like a furniture store. Designs are a mix of contemporary, whimsical, rustic, romantic, and luxurious styles at Luxury Quill.
Their new line of Canadian-made and imported furniture is of excellent quality, with many options for customizing fabrics and colors. Several great deals can be found in this beautiful furniture shop right now since they're clearing out floor models of sectionals, mattress frames, and more to make room for their new fall products.
In some cases, you can even purchase the floor models at cost. You can shop for stylish and on-trend furniture, such as mirrored nightstands and modern upholstered bed frames, in a setting comparable to Yaletown, but it's at a fraction of the price. They do not hover, which is always appreciated – not stuffy salesmen are on staff. Also unique to the store are the animated shop dog and arcade games for the children. Want Best furniture stores in Vancouver? You are in Right Store.
---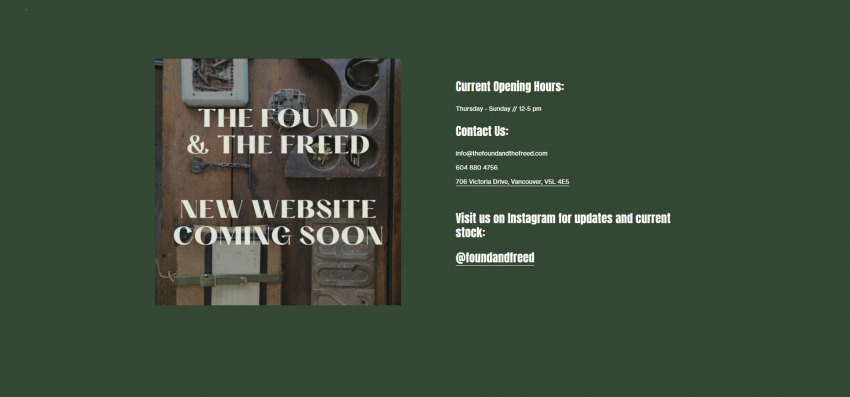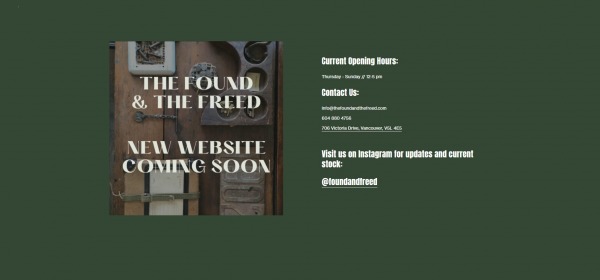 Have you ever spent precious time sifting through piles of items at thrift stores and yard sales in search of the perfect piece to grace your home, only to give up before you found something special? You'll no longer have to struggle in the dirt to look for the Found & The Freed. In addition, they carefully pick out great items from thrift shops, flea markets, yard sales, auctions, and antique sales – then clean them up, work on them, and sell the unique pieces to you.
During the search, the passionate staff will find unusual, vintage, and antique furniture as well as cool accessories, and before selling them to you, they will probably fix a few broken drawers or replace the knobs, or even wax the piece or refurbish it. Here's the best way to add unique, conversation-starting accent pieces to your house to make it a focal point. Your home will make all of your friends jealous, even if this is a used furniture store.
---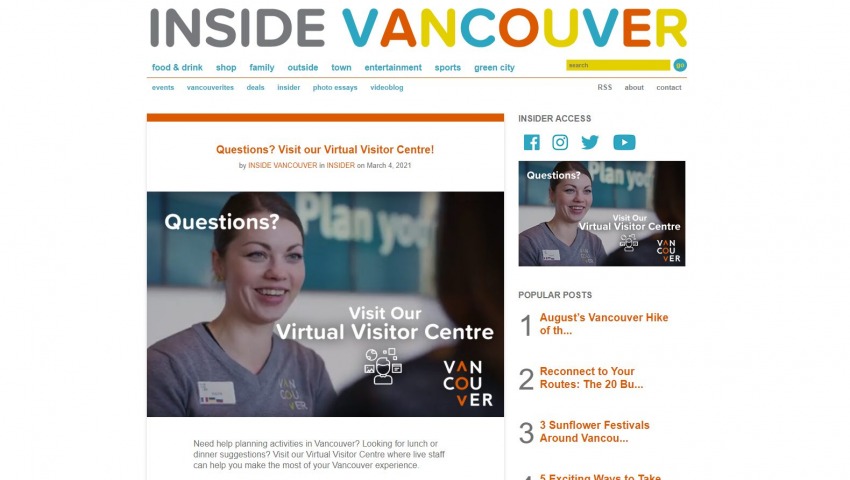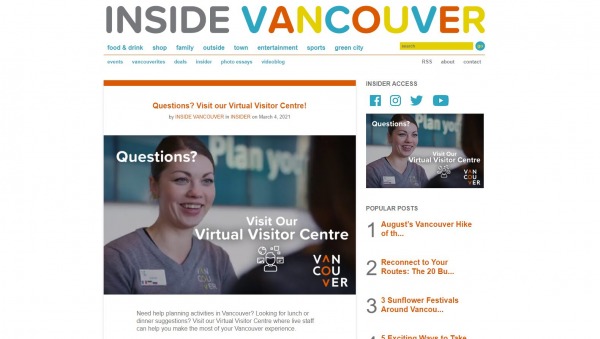 A brand co-founded by DwellStudio founder Christiane Lemieux (and former CCO of Wayfair) and known for offering fashionable and functional furniture, The Inside offers a portal between designers and consumers to improve collaborations.
All American-made furniture and accessories can be customized and made to order. Furthermore, the sheer range of incredible fabrics and patterns by companies such as Scalamandré, Clare V, and Peter Som makes this collection pretty exciting. Every few months, The Inside releases new collaborations with designers, so their offerings never become stale.
---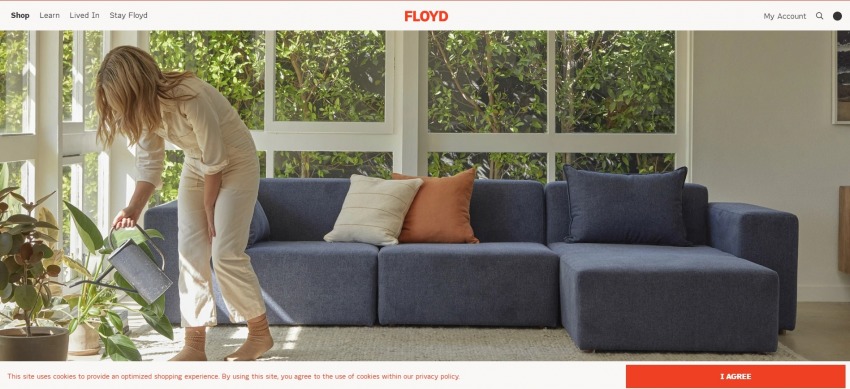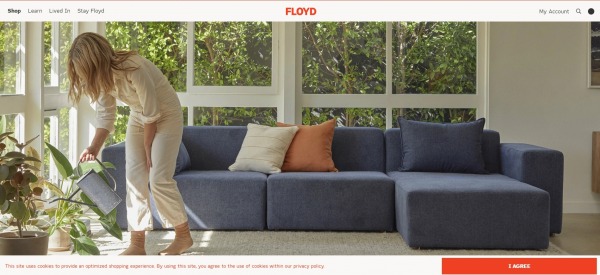 This company, based in Detroit, represents perhaps no other furniture manufacturer on this list that works as hard as Floyd to create furniture that is both affordable and easy to assemble. Floyd's new furniture line is geared toward urbanites who have grown sick of disposable furniture. A shelf, one sofa, one bed (with possible add-ons of course), and four table options have been streamlined from what could otherwise be a massive collection of flat-packed pieces.
The firm maintains that disassembling its pieces takes less time than boiling water in a teakettle; therefore, it isn't an afterthought. There are two options for shipping: free shipping or a 10 percent charge.
---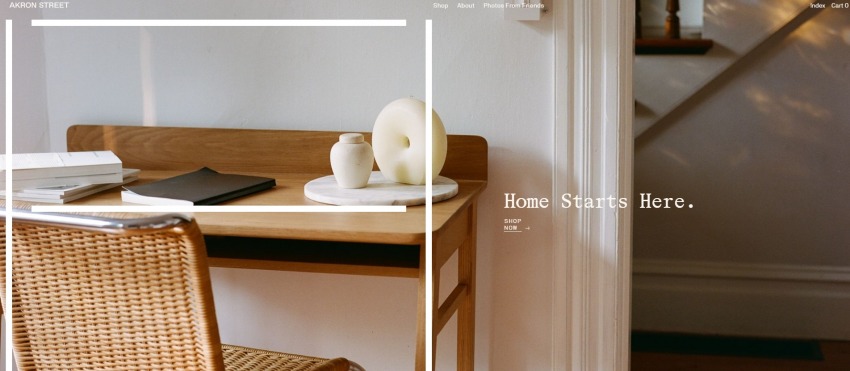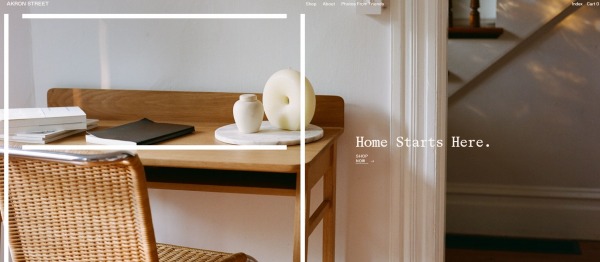 Akron Street is a company based in Brooklyn, New York that was founded on the idea that furniture imbues our residences with a sense of home. In contrast to flimsy particleboard and MDF wood, all the pieces handmade by the company are made of solid hardwoods like oak and walnut, which are far more durable than flimsy items like beds.
In addition to heavy steel frames and dovetail joints, Akron Street's furniture features wedged mortise-and-tenon legs that guarantee joints will never come loose. Although the prices at Akron Street are comparable to those at Crate & Barrel and Pottery Barn, perhaps the best reason to shop there is that all pieces are free to ship within the U.S.
---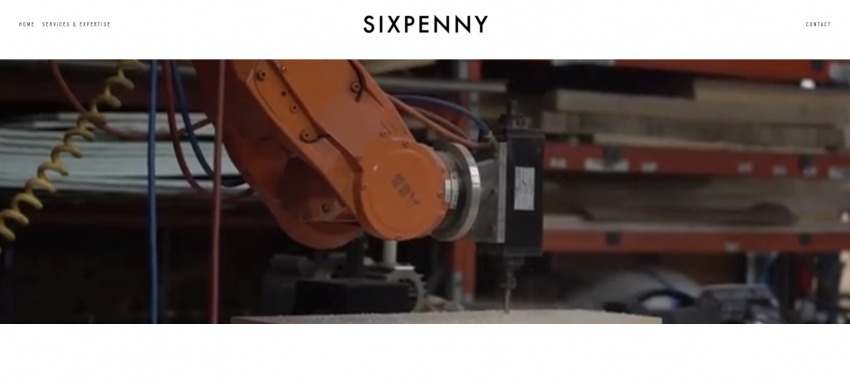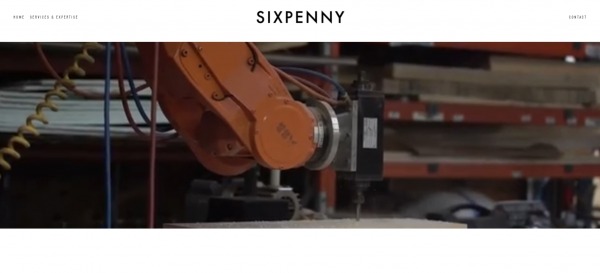 This is where Sixpenny will help you find the next heirloom piece. It is nearly impossible to walk away unhappy from this furniture brand, named for two-inch carpentry nails and donating 6% of its profit to charity.
Tables, consoles, and cabinets (as well as their frames) are all made from kiln-dried hardwood. With its down-filled cushions, this furniture by mail standout stands out among the currently overcrowded furniture-by-mail industry.
---
Granville Street, Vancouver
Styles from mid to high-end North America, Greenville Street is among the best furniture stores in Vancouver.
There are a large number of furniture stores located on Granville Street from 7th to 16th avenue among the daily traffic flow. That's a street full of furniture. Everything you need to know about midrange to top-level can be found here. Additionally, you can purchase American antique art here.
Additionally, there are several Chinese-owned stores in addition to large American chain stores, particularly in the mid-range price range and European-style stores in the high price range. There is usually a website for most stores, so if you have specific requirements, visit it.
---
How to choose the best furniture store in Vancouver?
Making your home special starts with choosing the right furniture. A perfect house must meet your needs in terms of style, design, and comfort. If you have no idea what you want, buying furniture can prove to be a challenge. Be sure to plan out the layout of each room before buying any furniture. Of course, if you're lacking ideas, you can look around to see if you can find them.
You can now begin the process of buying furniture once you have all your ideas sorted out. It can be overwhelming to choose between so many different furniture stores. While some furniture stores specialize in a particular design, others offer an array of styles. Now that we have discussed the stores, let's proceed to know what to seek in a store while buying furniture from it.
A friendly sales staff is always helpful when you are looking to buy something for your home. There is a good chance that you'll have questions during your search. Even though the furniture won't be going into their home, you want them to be able to share all of the important details they will consider. If you want to find a furniture store you can trust, look for one with a friendly, knowledgeable staff that you can trust.
Before you go into a furniture store, you have to make a budget. You might end up spending more than your budget on furniture if you do not set a budget. Set a budget for furniture purchases in your home, and then find a store that fits that budget. Choosing a furniture store that fits you is essential. It's important to do your homework before visiting a store since prices differ from one to another.
Variety in their products
There's nothing worse than seeing the same couch over and over again while searching for furniture. Furniture stores that offer a wide selection of products are the ones you want to find. This could be just a color change or it could be a complete change in design and material. To furnish your home with variety, you should select a furniture store with a good reputation.
A furniture store shouldn't be 200 miles away. The furniture store at your home must be a reliable one.
Purchasing nice furniture for your home is one of the most important things to consider. Beautiful and durable furniture should be of high quality. Invest in quality furniture when buying new pieces so they last for a long time. To know more about high-quality furniture, let's proceed to our next topic below:
---
Features
There can be no doubt that a room with great furnishings merits attention and praise. Having a well-designed room with the right furniture will give a great visual impression to many guests, and it is also a comfortable place. Each piece of furniture has a different value based on the individual's preference for its style, quality, and other features.
If you are looking to buy furniture, you need to think about its strength. Materials used in making seats, tables, and beds can provide you with insight into their durability. It should be constructed from hardwoods. It is also necessary to join them properly. You can extend the life of your furniture by choosing durable pieces.
This is another important characteristic you need to be aware of when buying furniture. A well-designed home or office increases its aesthetic value. Your preference should guide you when choosing a design.
When purchasing furniture for your robust home office desk, it is important to consider the level of satisfaction. Make sure you are comfortable so you will be productive and get proper rest. Find out what makes your furniture comfortable by studying its different features. Consider the size of your furniture before buying it because small furniture can cause pain.
---
Conclusion
Everyone loves going home. You unwind here, you prepare for the day, it's your sanctuary and your pad. To truly make your house feel like home, you need furniture that makes you feel at home. If you look at the fabrics, the colors, or the materials you have in your home, they tell a story about your home and your style. There are times when searching for the perfect chair is difficult. It could be that a large furniture retailer offers something you like, but it comes in only one style; so close, but so far.
So, we hope you are now aware of the top 10 furniture stores in Vancouver (according to us). You must always seek furniture that not only looks great but also lasts for several years or a lifetime. We hope this guide might have helped you buying your dream furniture.