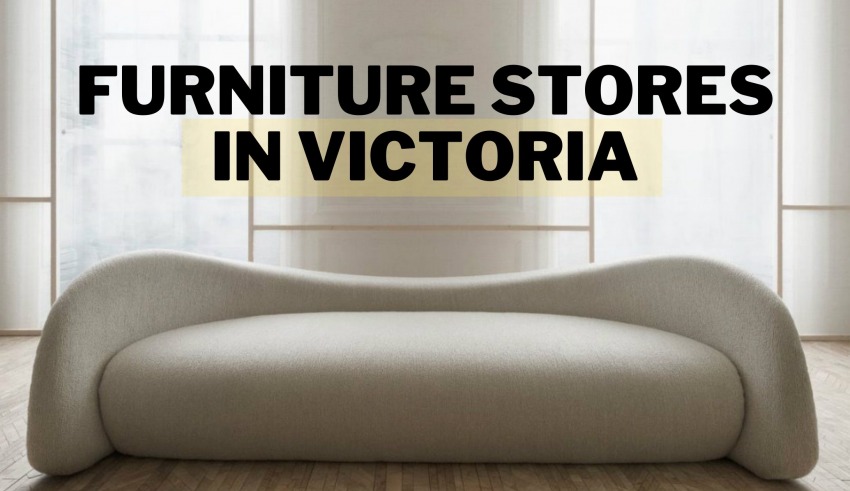 Victoria is one of the most beautiful cities in Canada. For people moving into this city, it is important to scout good furniture places. Victoria has some of the most beautiful houses. These houses can only be showcased in their full beauty by adding good furniture to them. There are many furniture stores in Victoria to choose from.
All of these stores have their history and background on which they have built themselves. You will need to find furniture stores that provide unmatched quality coupled with good delivery services. We have compiled a list of the top 10 best furniture stores in Victoria.
This article should help you find the best spots in the city of Victoria to buy furniture from.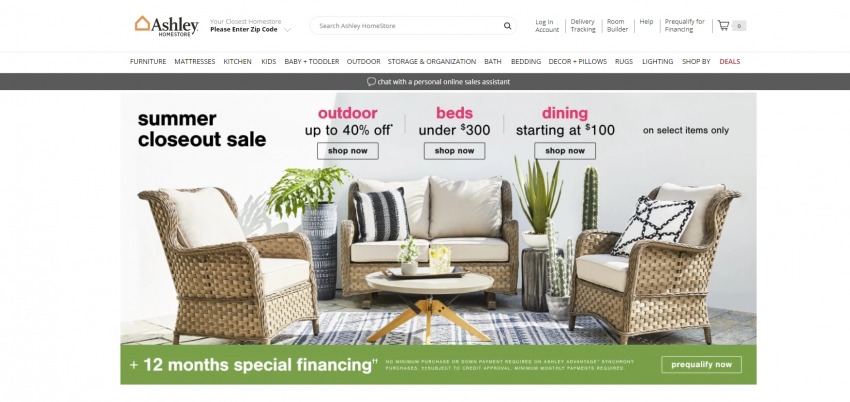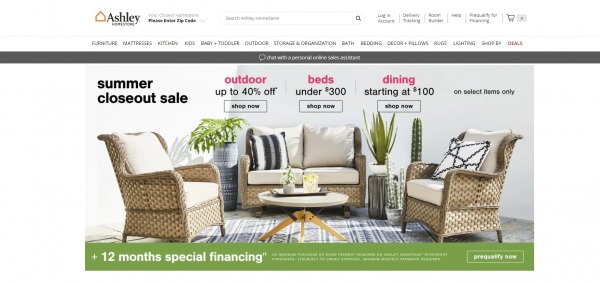 Ashley Homestore is one of the most locally renowned furniture stores in Victoria. The company had its origin in a small town in Wisconsin USA and has expanded over the years. The company claims to be the number one furniture retailer in the USA. They service clients in Canada as well. Ashley Homestore has a branch in Victoria, British Columbia. They have been serving their clients for many years and have honed the skills of making top-quality products.
The company has a long history dating back to 1945. They believe in enriching the lives of their clients no matter where they are located. Through their products, they aim to provide their customers with a sense of warmth. Ashley Homestore provides you with an assortment of furniture to choose from. They have a vast catalog that contains almost all types of furniture-related items that you could imagine.
There are hardly any products that you will not find available when shopping with them. They have specially curated sections that contain furniture suitable for children. You can also buy items related to bedding, decor, lighting, bath, and more. They are a responsible company and have committed to helping restore the environment.
They aim to reduce their carbon footprint to the minimum levels and have greater levels of sustainability. You can view and place orders for items on their website as well. They offer customer protection guarantees. If you can find any seller listing an item you brought from them at a cheaper rate they will provide you 125% of your order value.
---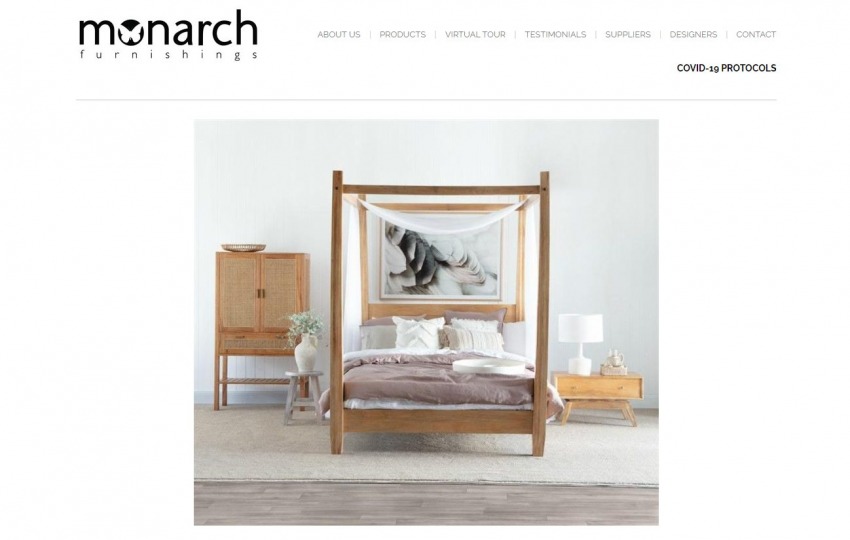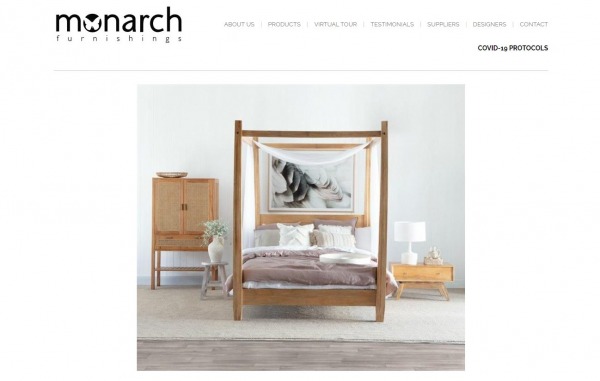 Monarch Furnishings is quite a popular name in the furniture industry in Victoria. All of the pieces of furniture they sell prove to be of the highest quality. They have worked hard to ensure their clients receive the highest quality products at the lowest cost. They individually focus on every line of product they sell to ensure that it meets all quality standards. Only after stringent quality checks do their products get dispatched to their clients.
They have selected an exclusive range of products they import from Central Java. After receiving the desired products they combine them with locally sourced products to form a unique but extensive range of products. They want to serve as many customers as possible and want to leave all of them satisfied with their products. To meet this goal they go above and beyond to have a different range of products to suit a varied palette of tastes.
When ordering furniture from them you can choose prebuilt models or customize them to your designs and needs. As they import their products from abroad they have a higher delivery time but the craftsmanship makes up for it.
The variety of styles they have has led to them being regarded as one of the best furniture stores in Victoria, Canada. They have a track record of leaving all of their customers satisfied. Their website is filled with glorious testimonies from happy customers. They specialize in wooden furniture. All of their products have a base of wood that is carved to perfection.  As a fun addition, you can even take a virtual tour of their store on their website.
---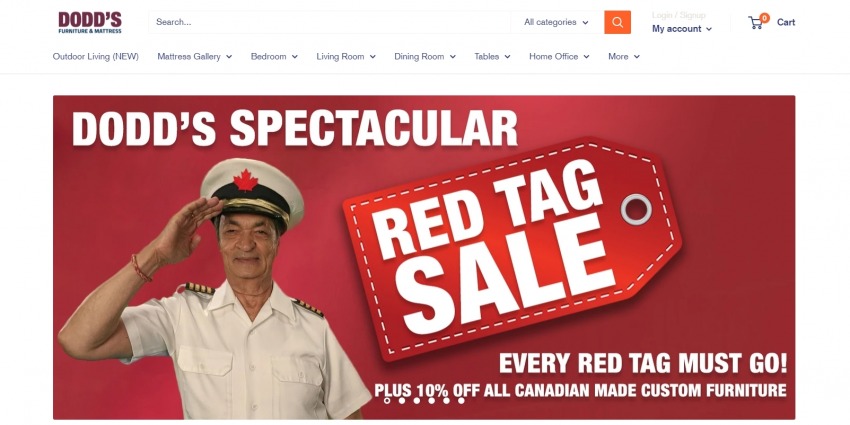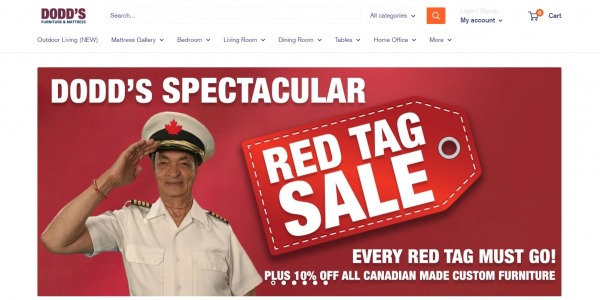 Dodd's furniture and mattresses are well known for their quality products and unique advertisements. Over the few years, they have become the largest independent furniture retailer in Vancouver Islands. The company is owned by Mr. Gordy Dodd who is known for his fun and one-of-a-kind television advertisements. The company is locally run by Mr. Gordy and his family. They ensure that all of their customers do not have an opportunity to complain about their products.
They have numerous offers on a variety of products to ensure that their customers receive a fair price. When you visit their website you get additional discounts. Dodd's is known for its customer service. The company has properly trained their staff. The staff is knowledgable about their products and will help you to choose the best products depending on your needs. They have been a socially responsible company. The company has come forward in times of natural disasters and other calamities.
They have held fundraisers and help to support local volunteer groups. The company had received the lifetime achievement award from the chamber of commerce in 2019. This just goes on to show the quality they have on display with each product they sell. To ensure that the interests of their customers are met, they have a price match guarantee for all of their products. They have a set up an easy process that you can use to generate a service request from them. Their quick service policies have generated acclaim for themselves.
---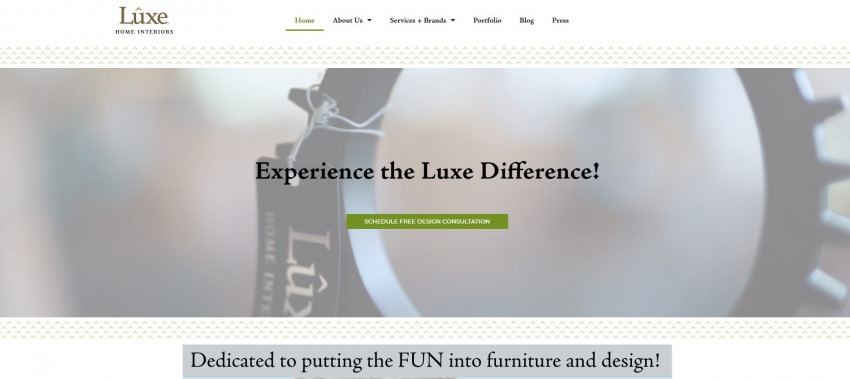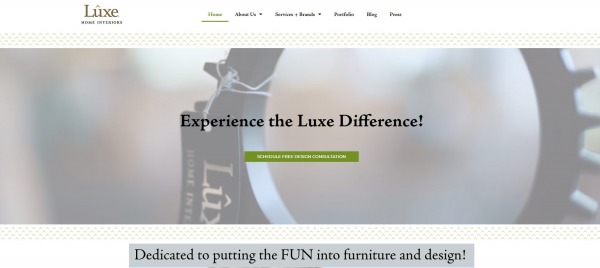 Luxe Home Interiors is one of the top furniture stores in Victoria. They were earlier known as Norwalk furniture and have been serving the residents of Vancouver islands since 1995. They adopted the new branding into Lux Home Interiors in 2009 and have built a strong customer base during these years. Luxe Home Interiors hire some of the best designers to bring new designs and trends for their customers.
They want to provide a range of products with exceptional design and quality for all customers. They have diversified the company by bringing out a new range of products from time to time. When shopping with them you get multiple different styles to choose from. Having a variety in the types of furniture they sell is a massive advantage to you. You can find furniture that suits the aesthetic of your house easily.
You can even compare multiple styles side by side to find the one that suits your house better. They want to revive in-store shopping. Visiting their store allows you to have an in-person experience of the texture and quality of their products. They try to form a long-lasting relationship with their customers to the point where customers know that choosing Luxe Home Interiors will provide them with the best quality products available.
---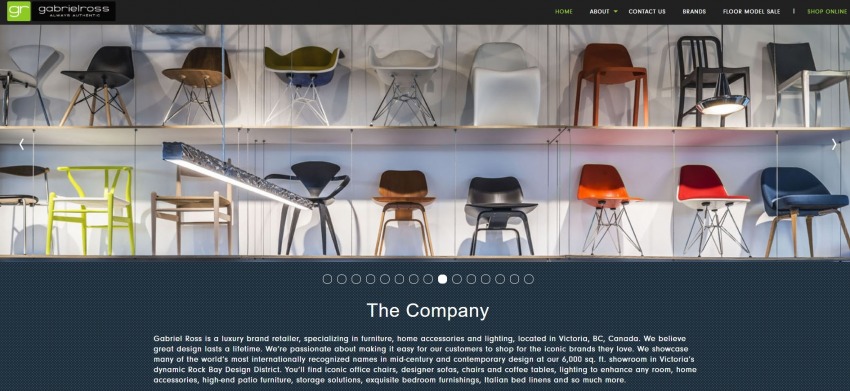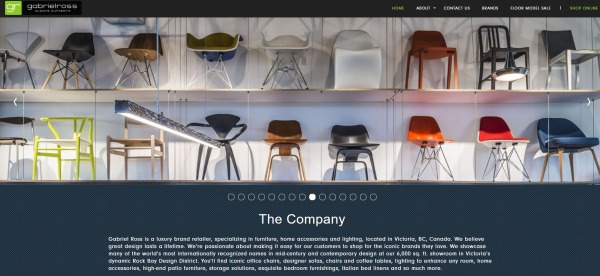 Gabriel Ross leaves you spoilt for choices when shopping for furniture. If you're looking to buy furniture from some premium brands, Gabriel Ross is the company you should pay a visit to. They are one of the best furniture stores in Victoria that house luxury brands. They aim to bring products from the top brands to their customers. You will find the majority of iconic furniture brands available with them.
They started in 1990 as a small furniture company in Victoria. Gabriel Ross soon realized the need for top-quality branded furniture and established themselves in their modern form. They have a showroom where they display all of their furniture items along with an online shop. Visiting their online shop allows you to access the entire catalog while the offline store allows you to get a feel of the products. They only house authentic brands.
Using furniture manufactured by the top brands helps you improve your decor. They provide valuable aesthetic addition to your house. The company has more than 100 luxury brands on display. They have brands like Herman Miller, Fritz Hansen, Gus Modern, Norman Copenhagen, Knoll, and many more. When you purchase these products you are assured of the quality as it is from such world-renowned brands. When looking for furniture from luxury companies, Gabriel Ross is the perfect spot for you.
---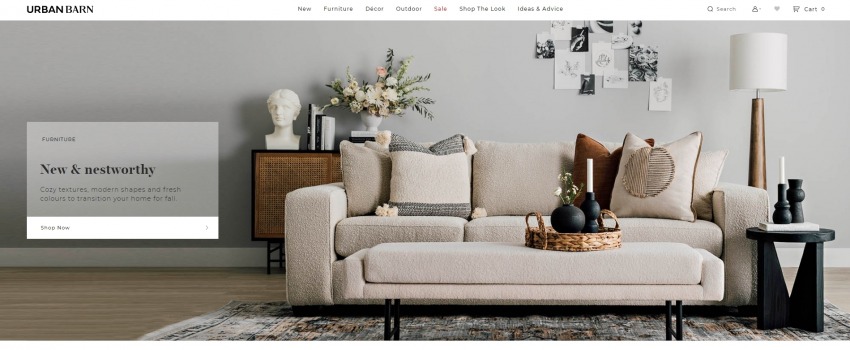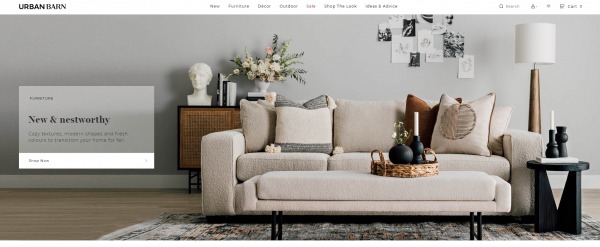 Urban Barn is a good furniture company for design-conscious people. The company is always on the hunt for finding new designs to incorporate into its products. Their products are manufactured keeping in mind the different settings of the home. This ensures you get furniture that suits the make of your house when you shop with them. They understand the importance of furniture in a house.
The furniture must be stylish as well as functional and they recognize the duality of this. They try to make the most efficient pieces of furniture that have great design. While focusing on the design aspect they ensure that the product quality is always maintained. They have been a responsible company that has donated a lot of money for various causes. They believe in standing beside the community and the help they have provided affirms their stance.
You can purchase furniture through their website. This removes the need of having to visit their physical store. On their website, they have a shop-the-look feature. They have created various looks for different parts of the house using a combination of different furniture. If you feel that this combination suits your house you can directly add all of the items to your cart. Having such exceptional facilities has made it one of the most popular furniture stores in Victoria.
---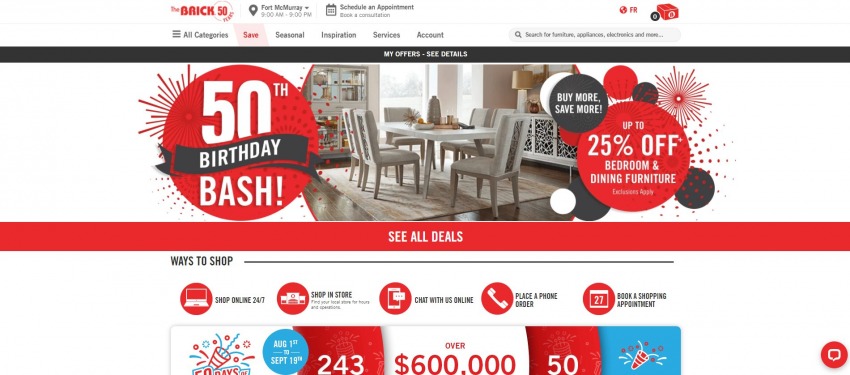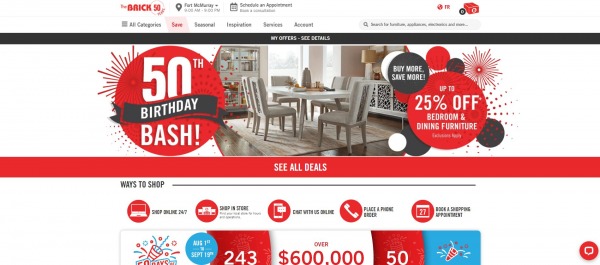 The Brick is one of the top furniture stores in Victoria. They are a brand that has established over 220 stores all across Canada. The company has been in business since 1971. They have considerably expanded their business from a single store to a Canadian furniture powerhouse that delivers abroad as well. They have a highly curated list of furniture that they sell. Unless a piece of furniture passes its stringent tests, it cannot be sold.
They only sell those pieces of furniture that they would be proud to own themselves. All of their physical stores are designed to make it easy to navigate and shop. They have a simple shop design which makes it easy to find and buy products. They have delivery services where they deliver products to your doorstep. Shopping on their website can unlock some extra discounts. They have one of the best payment systems in the business.
If you have their Flexiti card, you can take up to 48 months to pay your furniture bill without having to pay any interest on it. Unlike other companies, they do not charge you any upfront for these products. They do their bit for society by partnering up with non-profit organizations and making regular donations to them.
---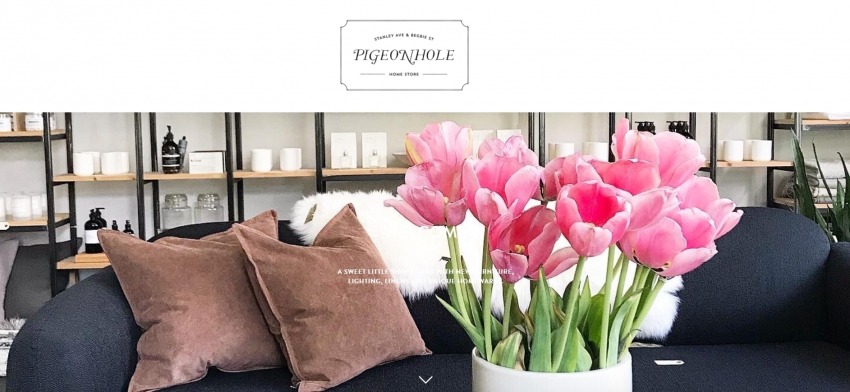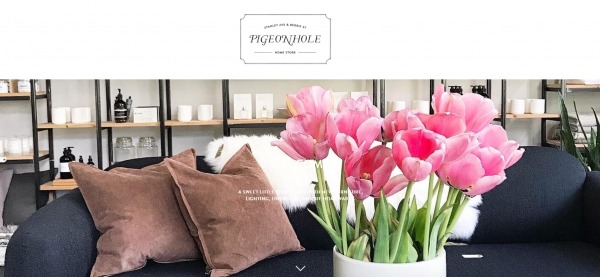 PigeonHole Homestore is a highly specialized furniture store. They only keep a select range of products that they feel have the capability to enhance the look and feel of your house. Their main niche is finding antique products that suit well the modern structure of homes. They have a selection of both local as well as imported products. The products they import are majorly from Canada, Japan, England, Australia, and Denmark.
You will not find a huge range of heavy furniture such as beds, wardrobes here. Their products serve a particular niche. They try to stock products that are different from the various products commonly available in the market. Their furniture is aimed at improving the decor and upgrading the aesthetics of your home. You will see that these products easily become a conversation starter when placed in your house.
When trying to find products that will be an important addition to your house helping increase the vanity, you should visit their shop. You will find furniture that you feel will become a centerpiece of your house. These small additions to your house add up to have a significant impact on the look.
---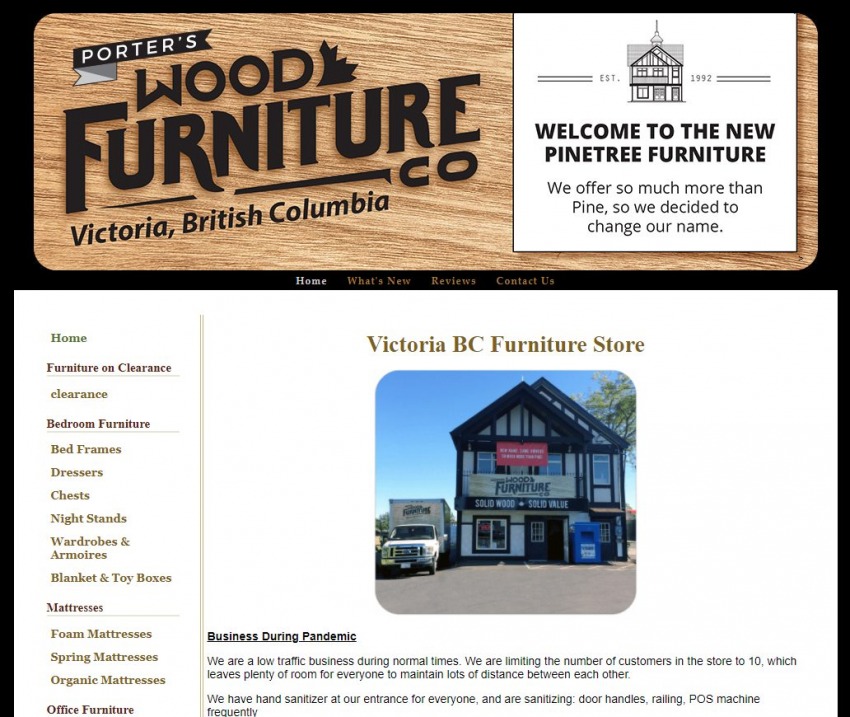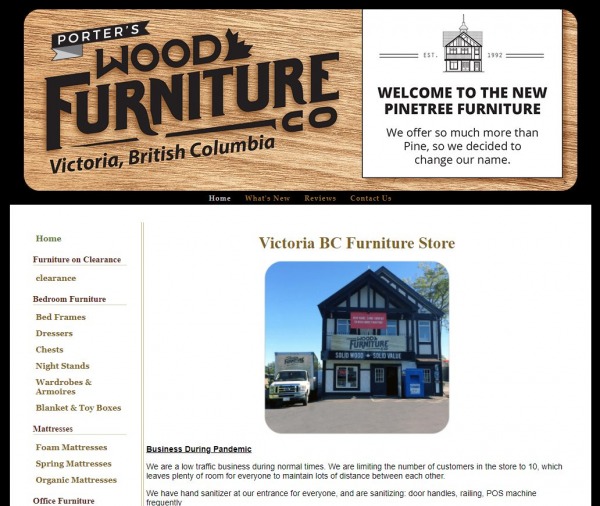 Porter's Wood Furniture Co is one of the top independent furniture stores in victoria. They serve clients all over Victoria and Southern Vancouver Islands. They only sell solid wood furniture. The entire business revolves around being able to get the top wooden furniture for their clients. They ensure that only top-quality solid wood is used to make all of the furniture making it sturdy and durable.
They have kept expanding their business over the last 20 years. Wood Furniture Co. has now created one of the most diverse lines of products that you will find all over Victoria. They select manufacturers who are based in British Columbia for their furniture. They offer a variety of different stains, handles, designs, and other customizations on their products. Wood Furniture Co. is a family business that takes pride in every piece of furniture that they list in their shop.
They want all of their customers to be left satisfied with the new product that they order. When visiting their shop you see some of the finest pieces of furniture listed at incredible prices. They aim to supply their clients with top-notch furniture at very affordable price points. Their staff creates a very warm and welcoming atmosphere in their store. You will find all types of wooden furniture in their store along with mattresses and blankets.
---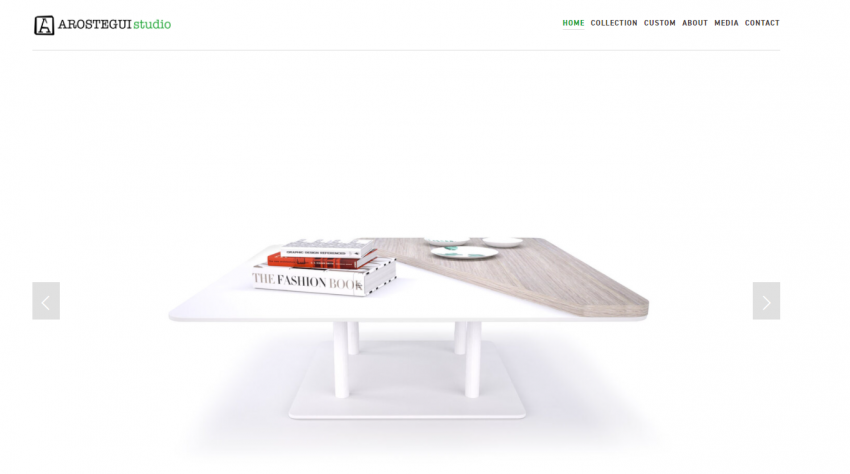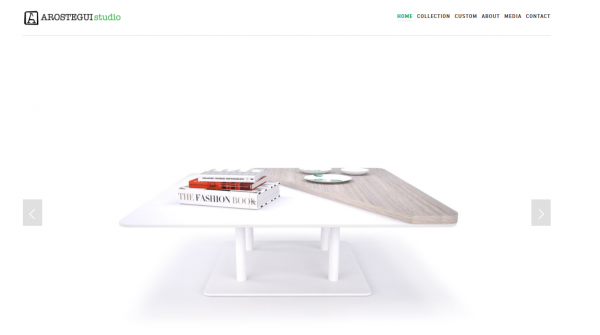 Established in 2014, Arostegui Studio has established itself as one of the best local furniture stores in Victoria. All of their products are made by local craftsmen of Victoria. They believe by partnering up with local craftsmen they help to improve the condition of the community.
All of their products are made keeping in mind the high standards they have set for themselves. They want to ensure that all products sold by them have supreme craftsmanship that leaves customers with no room to complain. Arostegui Studio makes all of their furniture ensuring that it has long durability which their clients can cherish for years to come. They take custom orders as well for private as well as commercial clients. Due to their customizations, your products will fit the allocated spaces in your house perfectly.
They create products that excel in beauty and functionality. They are trying to develop an environmentally sustainable company to reduce the harmful effects on the environment. To help them in this regard they try to use local reclaimed raw materials in the manufacturing process whenever possible. When visiting their store or the website you will find numerous choices and an array of designs. You can be sure that you will find products which fit the design scheme of your house.
---
Conclusion
Buying furniture from any of the stores listed above guarantees you good quality when it comes to furniture. These stores are managed by great people who value customers above all. The pro tip to shopping for furniture is to visit the website and then the shop. The website will give you a good idea of the entire range of products that they have. Visiting the store will help you inspect the craftsmanship f the product and the quality of the materials used in them.