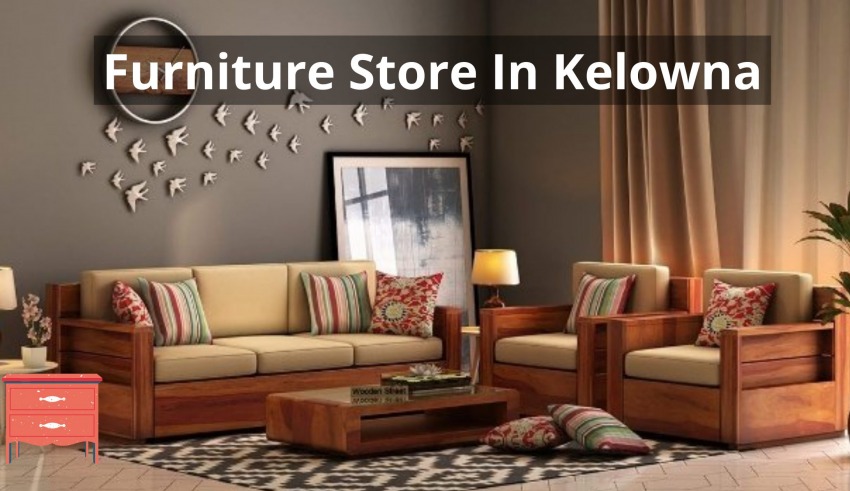 When shopping for furniture you have to pay attention to 2 main things. The first one being the quality of the product. The materials used and the durability that it has along with the level of craftsmanship. The second thing to keep in mind is the design of the product. If the design does not suit your house your furniture will not complement your house. We have tried to find the best furniture stores in Kelowna. By measuring the different stores on various parameters we have been able to narrow it down to 10 of the best furniture stores in Kelowna.
Using this list will help you sieve the best places for furniture in Kelowna and find the best deals.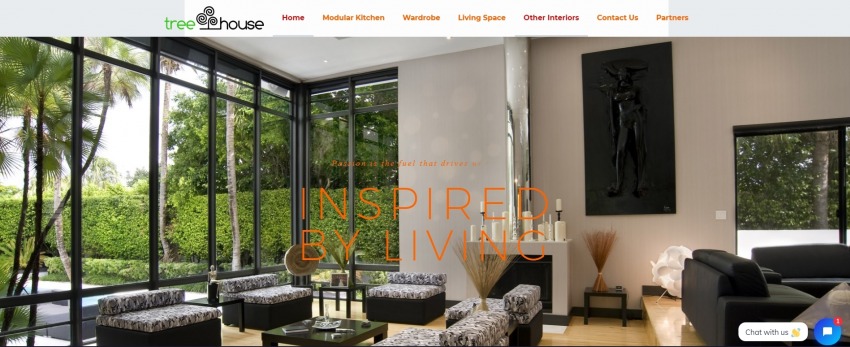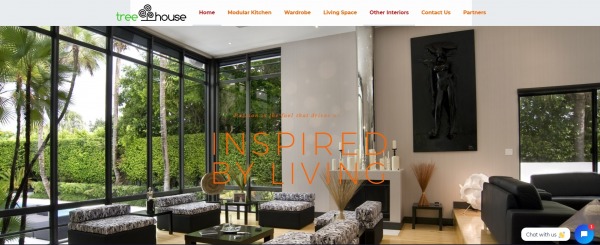 Treehouse Interiors have established their business as one of the best furniture stores in Kelowna. The owners have set up their business keeping in mind the needs and preferences of the local population. The owners have active participation in the furniture selection process. They carefully select a variety of high-quality furniture for their store. All of the furniture has to meet the high standards set up by the owners to be available for sale to the customers.
Due to this all of their furniture is of the highest quality. The owners are not prepared to sacrifice quality and customer satisfaction under any circumstance. They have a decently wide selection of furniture for you to choose from. You can even get furniture customized to match your particular needs or even place custom orders. The shop is located on Windsor Road. It is centrally located and easy to access for all of its clients.
When visiting their shop you will be able to see the fine craftsmanship that has gone into making these products. They sell all types of furniture from beds to wardrobes to seating. Their shop and website are divided into segments depending on the use of the furniture. This helps you find a shortlisted set of furniture for each location of your house or office. They have been voted the best furniture store in central Okanagan for the last few years. You can be assured of the high-quality craftsmanship and durability of the product when shopping with Treehouse Interiors.
---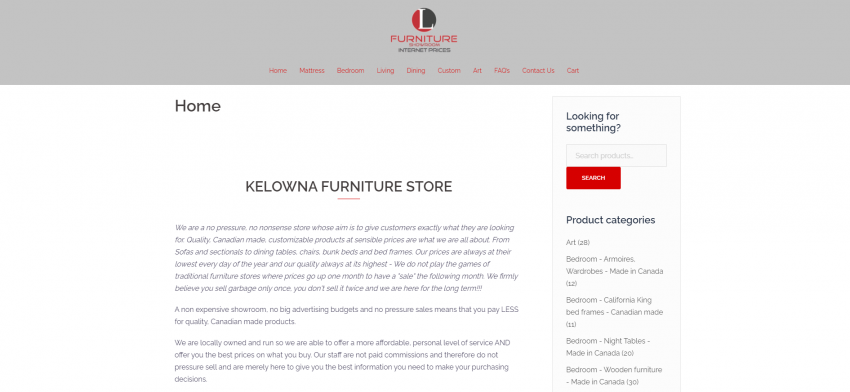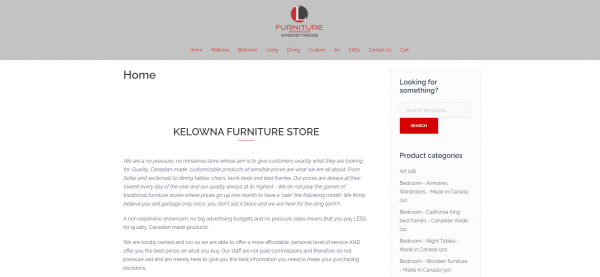 L furniture is one of the top-rated furniture stores in Kelowna. They do not believe in having huge advertisements and fancy media gimmicks to pull customers to their store. They believe in providing their customers with quality products and services. L Furniture let their high-quality products speak for themselves. They are a locally owned and run business. The owners are very much involved in the business. They try to give all of their customers a personal experience when they shop with them.
Since they do not believe in advertising and using marketing gimmicks they can provide you with the best quality products at the cheapest price points. Their staff does not have any sales targets or commissions, this means that they are not motivated to sell you products that do not meet your needs. They are expertly trained to provide you with good information and recommendations regarding their products. They seek to establish a long-term relationship with their clients.
With the great service they provide, they have become one of the top choices in Kelowna. They have won several accolades and awards for the sheer quality of their products. Once a client buys their product they hardly ever shift to another furniture store. They have numerous positive reviews left by customers who have shopped with them. They have a wide variety of products. Apart from just furniture they also sell some amazing art pieces. The majority of their products are made in Canada by local manufactures. This helps to support the local economy.
---


The company was established in Michigan in 1927. They have improved upon their services year on year to create a huge furniture brand. They have expanded and covered the entirety of the United States. La-Z-Boy Furniture Galleries have started building a foothold in Canada as well. They have one of the highest-rated furniture stores in Kelowna. They understand their responsibility towards the environment.
La-Z-Boy Furniture Galleries have employed strategies to reduce the impact of their operations on the environment. The company has facilitated a move to better fuel choices and renewable energy. They are highly committed to helping reduce their negative effect on the environment. They have adopted and are looking for more sustainable business models to help conserve the environment. La-Z-Boy is the hallmark for good product quality.
With all of their furniture, they aim to exceed the industry standards to come out with exceptional products. They have made a name for themselves over the past 90 years. They have become a well-recognized brand in the furniture segment in not only Canada but other parts of the world as well. Even with such a reputation, their aim has always been to provide the best quality furniture.
They seek to provide their customers with optimum satisfaction. To ensure that all of their employees have amazing conduct with the clients they have set up a code of conduct for their employees. This goes on to show the level of customer satisfaction they want to achieve. Visit their store to have a feel of the unique products they display.
---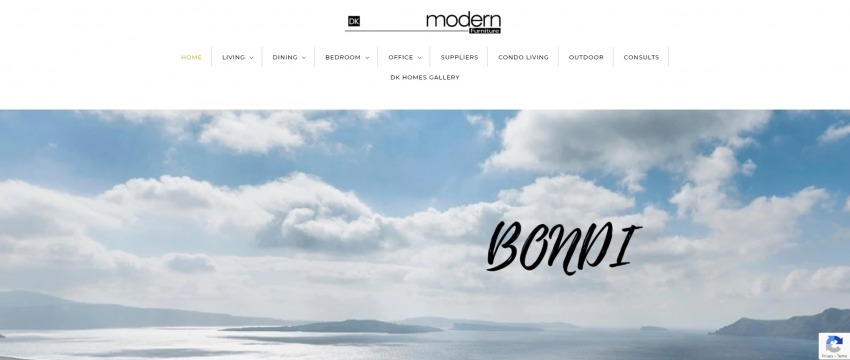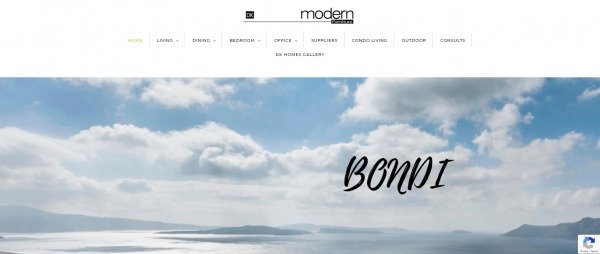 As the name suggests DK Modern Furniture has a line of contemporary furniture. The company is owned by Justin Kandola who is a native of Kelowna. Growing up in Kelowna he has been able to identify the changes in the houses and the type of furniture that people prefer. Using his knowledge he has set up of of the best modern furniture stores in Kelowna. His family has a background in Funiture which further helped him to establish such a successful business.
The company focuses on modern furniture that is suitable for the majority of homes. Some of their products have perfectly embodied the current minimalistic trend. Quite a bit of his furniture range has taken inspiration from modern Europe. They have tried their best to bring out the essence of modernity seen in the contemporary houses in Kelowna. They have done this by providing a range of furniture that completely suits the modern aesthetic that has been widespread in the city.
If you are looking to add modern additions to your house, their shop should be on your must-visit list. One slight disadvantage they have is that their website does not allow customers to place orders. However, they have committed to their clients that this feature will be soon available. They sell products from a variety of premium brands. These brands are based in Canada and abroad as well. They have a flexible warranty and return policy that is directed towards customer satisfaction.
---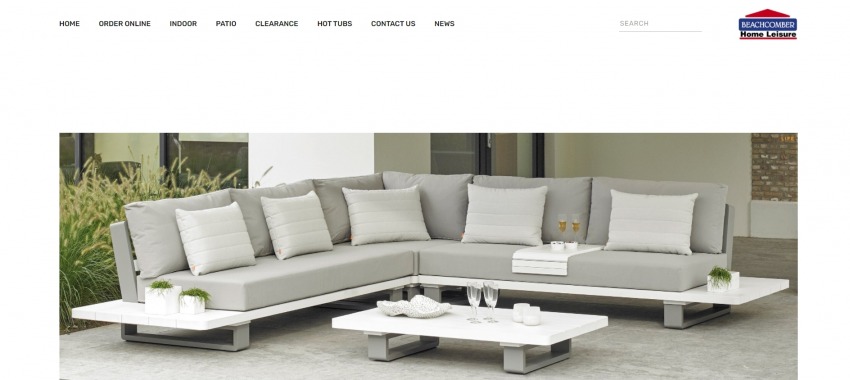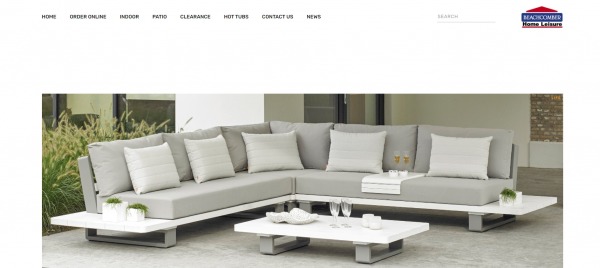 Beachcomber Home Leisure is one of the best furniture stores in Kelowna that is run by the Melvin family. The brand was established 60 years ago and the owners have taken it to new heights of excellence. They have incorporated modern business methods to ensure that their products are miles ahead of their competition.
Their aim has always been to have fine craftsmanship for all of their products. As they want to excel in quality they only work with a select few companies that they deem good enough to produce furniture for their store. With good policies and hard work, they have been able to establish the brand as one of the top outdoor and indoor furniture stores in Canada. They create handcrafted furniture that gives their clients a reason to be proud of it.
Beachcomber Home Leisure has one of the highest customer satisfaction numbers. They create unique collections that are sure to grab the attention of customers visiting their stores. They have all products available in a variety of fabrics. You will be able to find furniture that suits your taste.
They try to cover all types of furniture so that all of their clients have a type of furniture that suits their decor. You can also log on to their website to browse the numerous products that they have on display and place orders. They provide delivery to your location as well.
---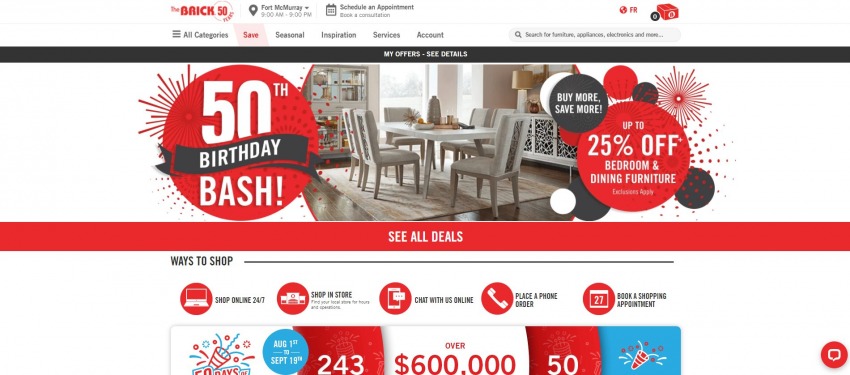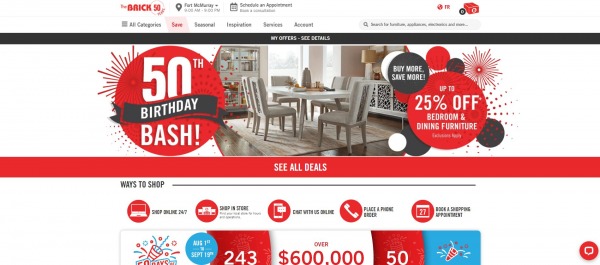 The brick is a huge furniture chain that started in Alberta in 1971. They have been one of the top furniture brands in the US and have a significant presence in Canada as well. They have shops in over 200 locations and have 7 distribution centers set up. The Brick has established a good network of stores that have been able to attract customers with their low prices. They have set up one of the best furniture stores in Kelowna.
They believe in not being just an ordinary store. The Brick tries to go miles above the competition in providing the best prices. As they are a large chain they have a huge stock of products. This provides you with a great deal of variety and choices. You will have access to loads of products to choose from.
Having such a variety is necessary with the changing trends and opinions that people have. They have been able to meet the demands of their clients with the help of this large inventory. One problem that arises with furniture from a big chain is that it tends to get repetitive. You might find the product that you bought also available to other people. Thus if you want to buy something a bit exclusive try avoiding a large furniture chain but opt for local stores.
---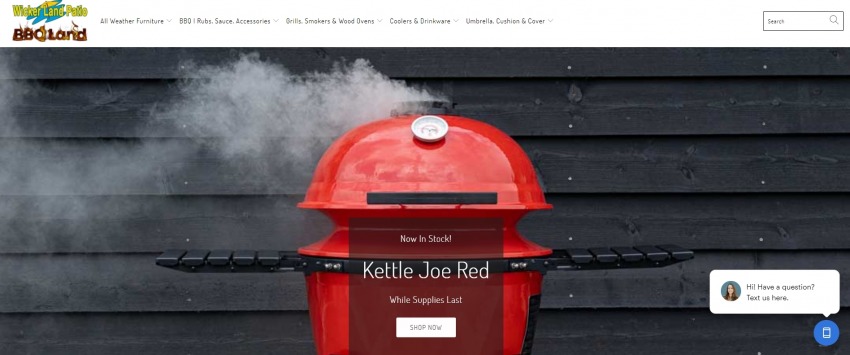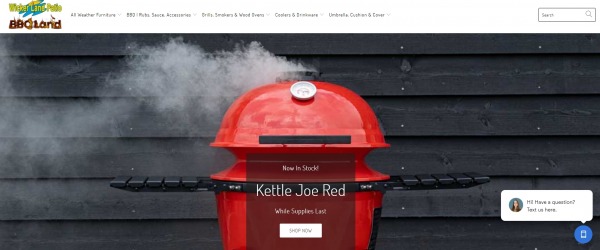 Wicker Land is a furniture company that specializes in patio-related furniture. They were established in 1983 and have become one of the top casual furniture stores in Kelowna. Their entire product range revolves around patio furniture. Wicker Land Patio Furniture has one of the most extensive ranges of patio furniture.
They have found a niche which they are excellent in and have perfected their products in that niche. They aim to help you set up your outdoor furnishing. One of their most significant products is the all-weather wicker. This is a waterproof solution to your outdoor furniture. All products from this range can withstand the harshest of weather Canada throws at you. They have an anti-rust solution applied to the metal products which prevents them from getting decayed.
When you buy their products you get an assurance that you are getting some of the best all-weather furniture in the country. The tests they have conducted on their products have been tested against 3000 hours of direct sunlight without a fade to it. The resin used in the products can withstand a huge temperature range of -40 degrees to more than 80 degrees.
Apart from the all-weather range of furniture they also sell BBQ accessories, ovens, smokers, coolers, umbrellas, and much more. They have made themselves the best outdoor furnishing and appliances brand. They will provide you with free delivery on the majority of orders above $149.
---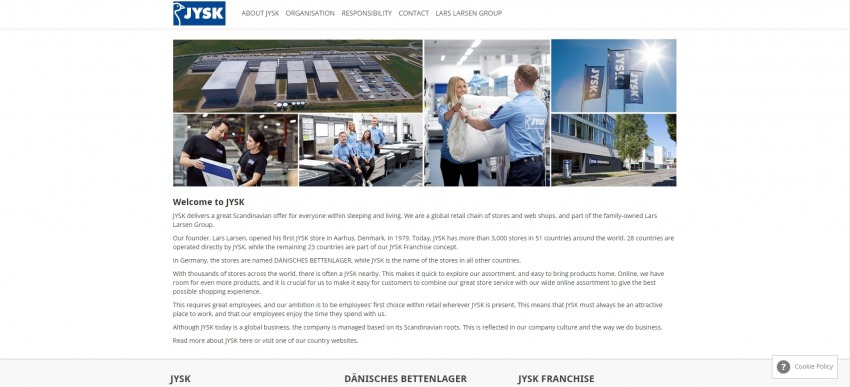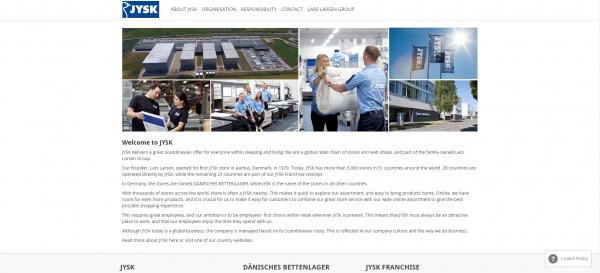 The company opened in 1966 in British Columbia. With time they have been able to establish over 60 stores all over Canada. They have one of their most popular furniture stores in Kelowna. JYSK is owned by the same family that owns the Lars Larsen Group. Having such a big group backing them has made them come out with incredible deals. They have a lot of experience in manufacturing products and have applied the same to their furniture.
Their furniture range covers the entirety of your house. You will find products that will be good additions to any part of your house that you decide to revamp. Their furniture is made from good materials that help you to never be in doubt of the quality you receive through their products.
They have set up categories that will help you fulfill the furniture needs for the different parts of your house. They have an excellent customer service setup. You can call them on their helpline to get accurate and quick responses regarding your products. They have employed these additional features to ensure that their clients have a hassle-free process when it comes to shopping with them. You will not be disappointed when you select them to fulfill your furniture needs.
---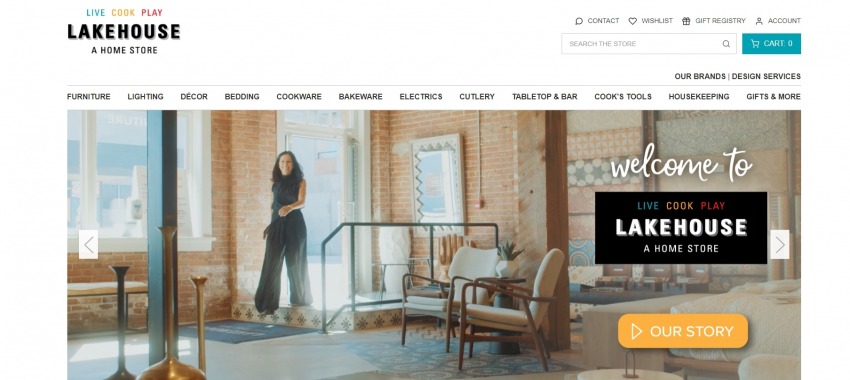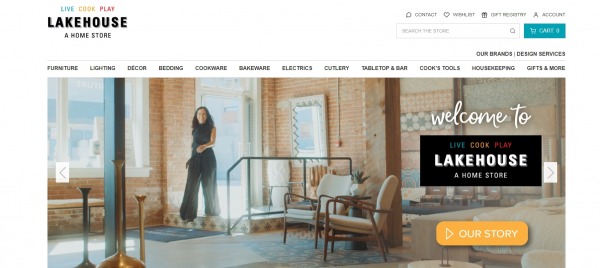 LakeHouse Home store has established itself as one of the well-known furniture stores in Kelowna. They have been able to incorporate a well-balanced mixture of traditional and modern furniture. They have tried to stay true to their heritage while incorporating the modern trends that fill the market.
Their furniture range has become ideal for people who want to modernize their furniture while maintaining a rustic look. They are family-operated and refer to themselves as a lifestyle store. They house numerous popular brands in their store. When visiting their store you get to compare the craftsmanship of products from different brands which leads to you making better choices.
They provide free shipping all over Canada provided that you shop for more than $100. You can even visit their shop if you wish to take the delivery yourself. Even for orders under $100, they do not add massive shipping charges which help to keep the end cost of the product low for you.
---
Marshall's Home Living
Marshall's is known for being one of the most customer-friendly furniture stores in Kelowna. They claim that according to official polls that have been voted as the best furniture store in Kelowna. They have tried to provide their clients with a combination of some of the best brands in Canada and the world. Marshall's Home Living has international furniture brands such as Lexington, CR Laine, and Bernhardt to name a few.
They even have product ranges from highly rated Canadian manufacturers such as Stylus, CDI, Bermex, and more. You can visit their website for additional information on the products they are selling. Since they prefer to sell furniture only from highly reputed brands you can be assured of their quality. Having multiple brands on display also allows them to have a huge selection available for their clients.
They even take custom orders from their clients. In the case of special or custom orders, the customers are required to make an upfront payment of 50% of the value of the product. They are customer friendly and you can trust them with your furniture requirements. All of their deliveries are only made after proper inspection by you which prevents you from having to receive defective products.
---
Conclusion
Furniture shopping is an important task due to the great amount of money spent on it. Purchasing from the stores listed above will help you find the best deals in town. When shopping for furniture ask all of the stores their delivery policies. This will help you to ascertain which stores provide you with the best deals after the addition of delivery and shipping fees. Most of these stores are local shops that support the community. You should visit these stores for the best experience. They have a courteous staff that will help you during your visit.