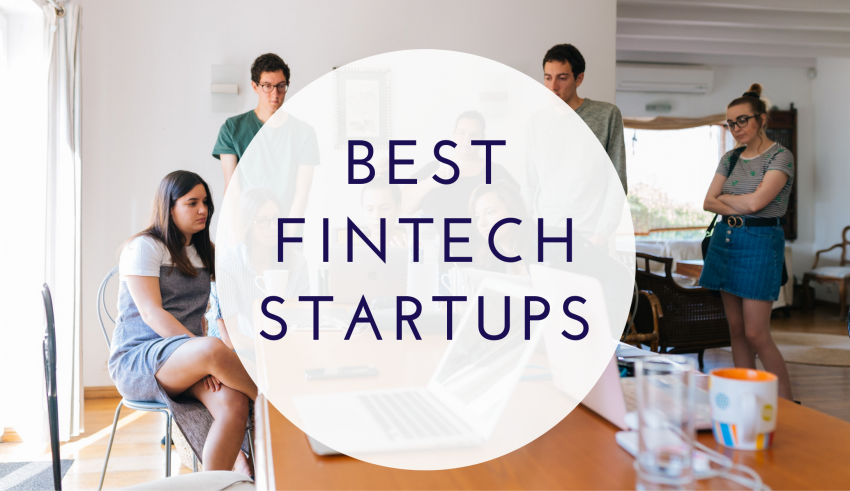 About 10 years ago, had someone mentioned Fintech, people would be confused with their eyes popping out for if it's a real thing.
While today, it's a buzz word in everybody's mouth and its growing exponentially as the style of conducting business is shifting online.
The year 2015, is known to be the year with most fintech developments in India as it saw the advent of numerous fintech start-ups, incubators and investments from public and private investors.
It was clearly echoed that a right miblendx of technical skills, capital investments, government policies, regulatory framework, entrepreneurial and innovative mind-set could be the motivating force to establish fintech as a key enabler for financial services in India. 
India is transforming into a hub for promoting and providing lucrative platform for all the fintech start-ups to expand into multi-billion dollar unicorns.
Being a highly cash-driven economy, this emergence of fintech posed huge challenges on the country, however it has proven itself to be a major player in global race for digital transformation. 
I have highlighted below, few of the top fintech start-ups present in India: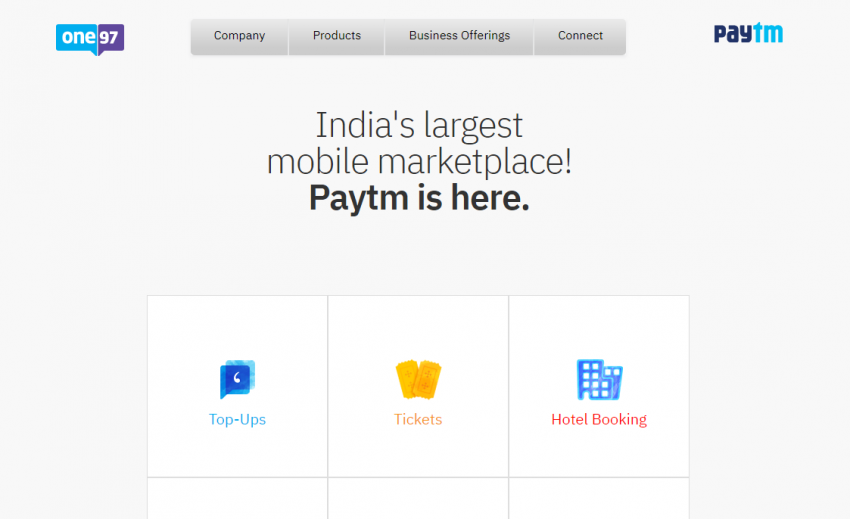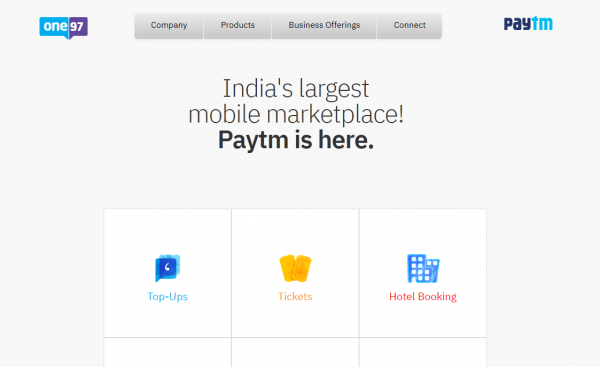 With its headquarters in Canada Noida,  One97 Communications comes among the leading mobile-internet companies in India. It is well known for the most used e-wallet Paytm. Additionally it provides services like mobile advertisements, payments for merchants, marketing etc.
It has made lives easier by providing a lot of services like:
Online top-up recharge

Tickets booking

Hotel booking

Music/videos streaming

E-connect
 This established company is supported by some elite investors including SAIF Partners, Intel Capital, SAP Ventures and Silicon Valley Bank and has offices in India, Middle East, and Africa.
---
MobiKwik


MobiKwik is a Gurgaon based Fintech start-up.  It was founded by Bipin Preet Singh along with his wife Upasana Taku. An Indian digital wallet company, it came into existence on 2009. It provides an online platform for making payments to banks, transfer of money from bank account to the wallet, online shopping etc.
Why MobiKwik?
Providing diverse payment options, this application allows its users to conduct transactions without navigating to other pages. The gateway it has, supports numerous debit/credit cards, over 50 net banking portals, etc.

It works smoothly in all smartphones, regardless of the Operating system, hardware or screen size.
One of the most brilliant feature of this app is that it auto reads OTP from the smartphone. This saves time and energy for the user, and makes it flawless to use.
It provides the best conversion rate by significantly reducing the quantum of ailed transactions.
MobiKwik Payment Gateway taps into India's largest saved cards store. Gift your customers an absolutely seamless checkout experience.
Furthermore, it has been given awesome reviews by many clients including Uber, Dominoes, Blue Dart, Ease my Trip etc.
---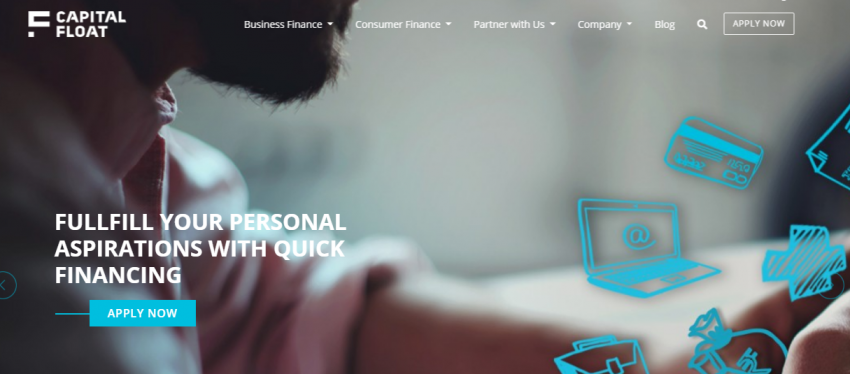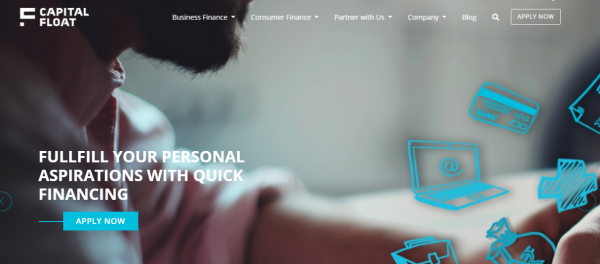 Capital Float is a Bangalore based fintech start-up that serves other businesses in India. Founded in 2013, by Sashank Rishyasringa and Gaurav Hinduja, it offers convenient and crystal clear working capital finance to businesses looking to expand their customer base, purchase inventory, or manage cash flows. Borrowers can apply online in minutes, and receive funds within 3 days. It has expanded into one of the biggest digital lender of the country
Why Capital Float?
It provides term finance. Flexible option for SMEs to grant collateral free loan.

Provides the option of taking loan against up to 300% of the monthly sales made via POS.

Quick finance for school owners, to manage unexpected or short term expense. 

Finance for online checkout.
---


BankBazaar, established in 2008 with its headquarters in Chennai, Tamil Nadu, is an online marketplace for Bank Loans, credit cards, and insurance policies. It provides the option for users to select from various services from different banks. This platform can be accessed via its website or the app, thus being flexible in nature.
Why BankBazaar?
Credit card facilities

Offers a paperless process of availing instant loans

Access to the analysis of credit score at zero cost

Financial tools to help you navigate what suits you better

Platform to manage money

Access to low-interest home loans by scanning through different banks. 
Furthermore, it has received best finance website award from different agencies around the years 2015-2017. 
---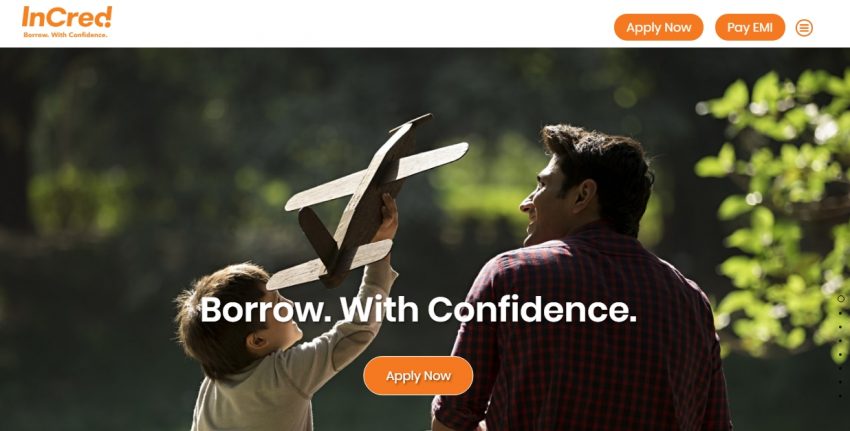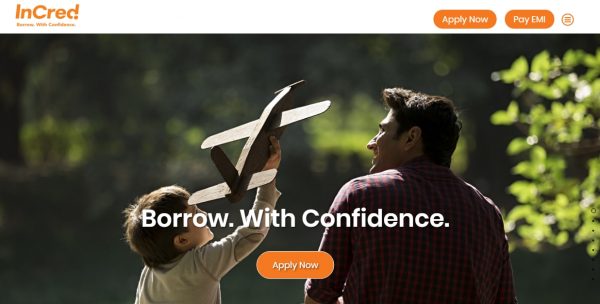 Incred is an online based financial services platform. It was founded In the year2016, and based out of Mumbai Maharashtra. Through its technology platform, Incred offers personal, consumer, home, and education loans, apart from lending to small and medium enterprises, also known as "SMEs". With the use of technology and data-science the company aids in providing quick lending which is easy and hassle-free.
Why Incred?
Various product benefits (customization, higher limits on loans, flexible repayment)

Highly consumer focused

Ease of use (No branch visit, instant loan sanction)
---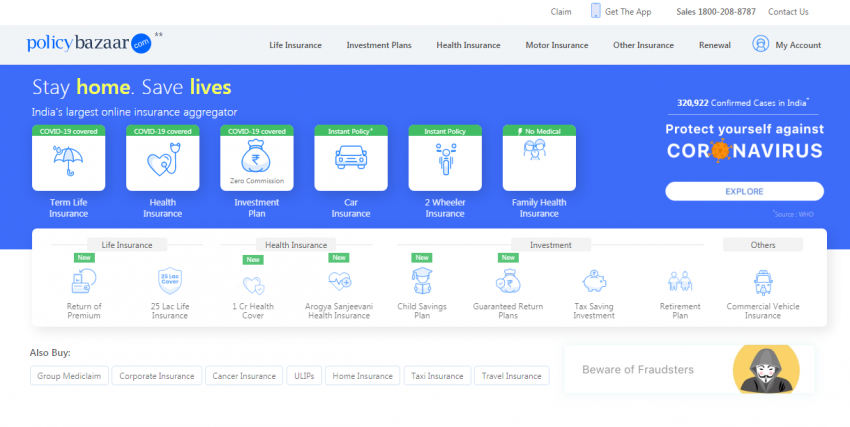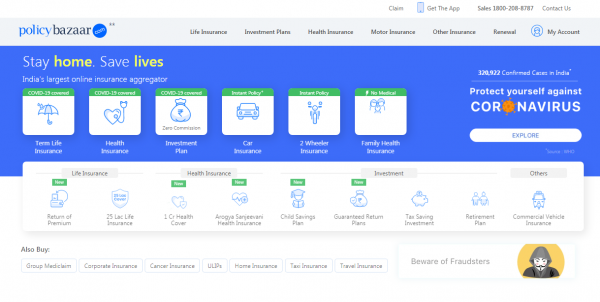 PolicyBazaar is a fintech start up founded in 2008. by Yashish Dahiya and Alok Bansal, with its headquarters in Gurgaon Haryana. It is one of the renowned insurance aggregator of India which helps users to compare between various financial services of different banks based on price, quality etc. Its insurance comparison portal and mobile application provides information across products such as medical, term life, travel or motor insurance, low prices ULIPS, and other investment products, enabling consumers to compare and analyse financial products.

Received funding from :
SoftBank Vision Fund

PremjiInvest

Wellington Management 

Inventus India

Tencent Holdings 

Tiger Global Management

Intel Capital
---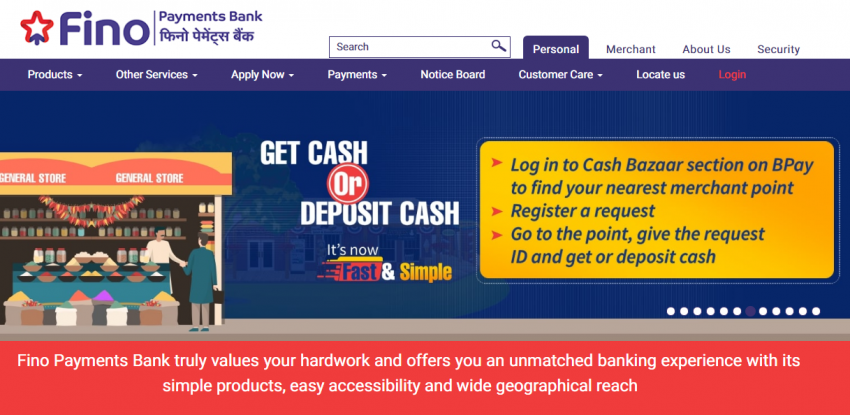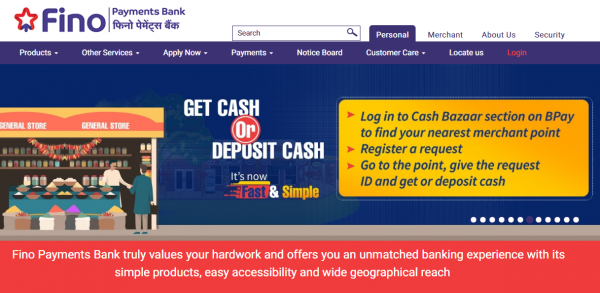 Fino Payments Bank was founded in 2006, providing technology solutions for institutions like banks, governments and insurance companies. It was the first payments bank to go live with 410 branches and gained over 25,000 banking points on day one.
Why Fino Payments Bank:
Extensive services and delivery channel.

End to end customer servicing.

Exquisite in house technology

24*7 banking service available

Quick money transfer 

Its debit card can be facilitated at any ATMs across the country

Efficient mobile banking through its BPay app.

Facilitates banking anywhere

Provides free insurance up to 2 lacs during severe contingencies. 
---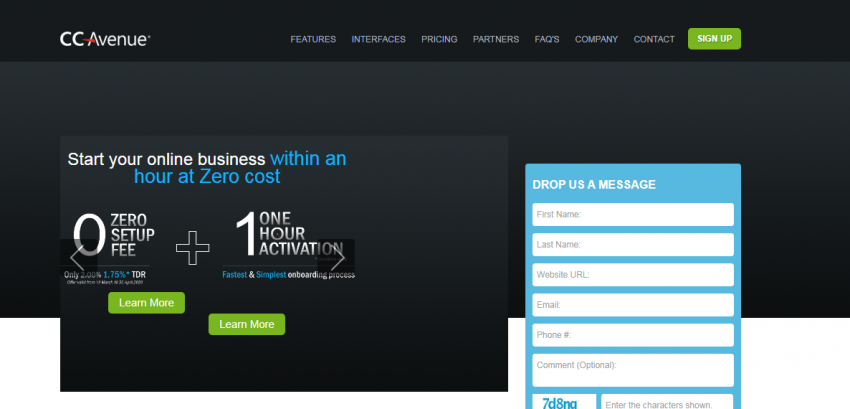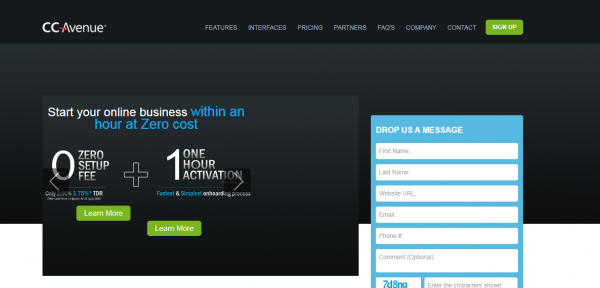 CCAvenue is a popular payment gateway platform that offers numerous options to the users to pay. It allows thousands of e-Merchants with real time, multi-currency and multiple payment options an online payment processing services. 
Features:
Numerous payment options (credit/debit cards, netbanking, EMI, Payment insurance)

Allows processing for multiple currencies (about 27 major currencies)

It offers a multilingual page with 18 major Indian and international language. 

It enables the users to customise their page according to their preferences.

When the customer's transaction fails due to reasons like wrong card details, incorrect




payment option selected, bank downtime, etc., going through the entire process of




filling the payment details can be tedious and time consuming.

With our smart retry system, these steps can be avoided and instead the customer




is redirected to an intermediary page showing the reason of the failure.

It offers dynamic routing to switch between transaction.

It offers a convenient and easy checkout system by saving the information the first time it is entered, keeping it encrypted.
---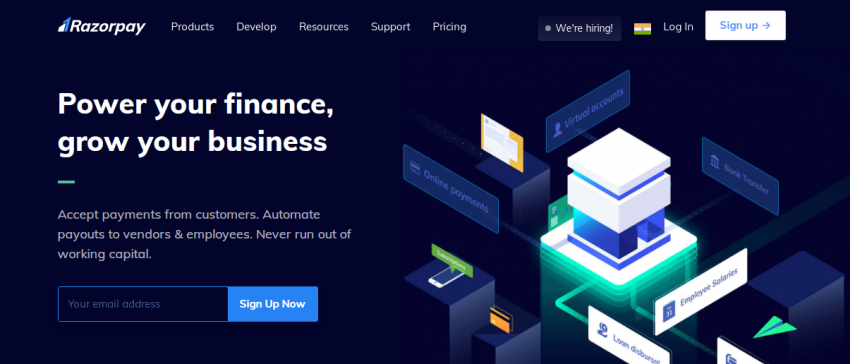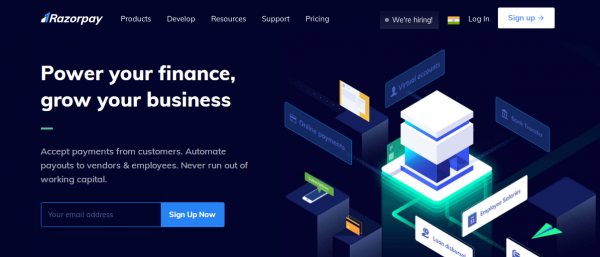 Razorpay is a Bangalore based fintech start up offering a product suite that handles entire payment transactions for business (start-ups, SMEs, Large enterprise). It enables online payments through most flexible APIs, ease of integration, onboarding processes and effective customer support.
Why Razorpay?
Easy online pay with smooth checkout system.

Customisation of payments page

Allow sharing of payment links through various networking sites (WhatsApp, messenger, etc.)

Lucrative subscription plans

Allow collection of payment online

Allows for split payments to ensure easy flow of money
New Launches:
Third watch – it allows for analysis of fraud orders, incorrect pins etc.

Unregistered Business – Allows new unlisted business to make transactions

Instant Refund system
---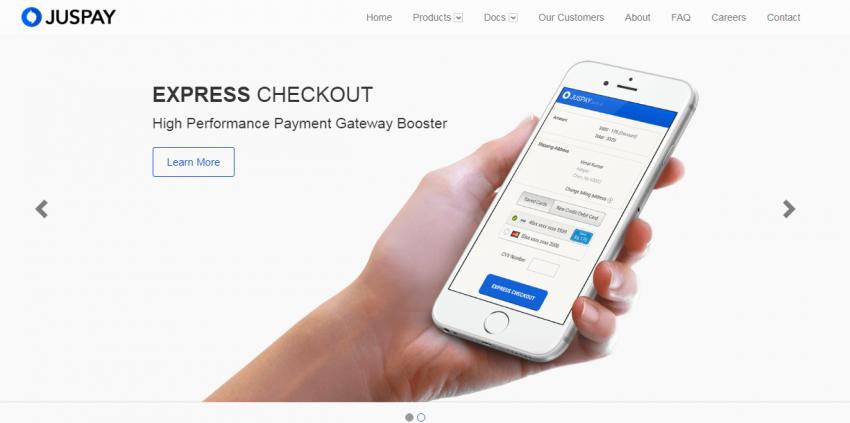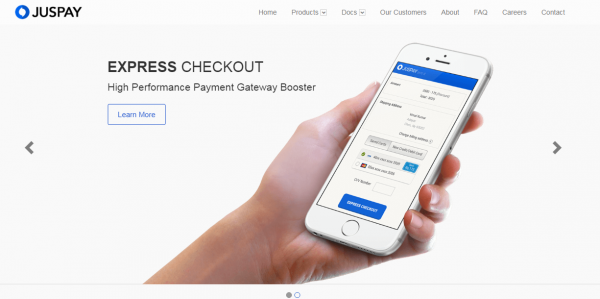 Another Bangalore based start-up, that allows a one-click payment online portal, thus making lives easier.
Why Just pay?
Provides high-level security

Has a quick integration system

Customization for interfaces available 

Has real-time analytics using big data analytics

It has a unified payment structure allowing for all kind of payment sources 
---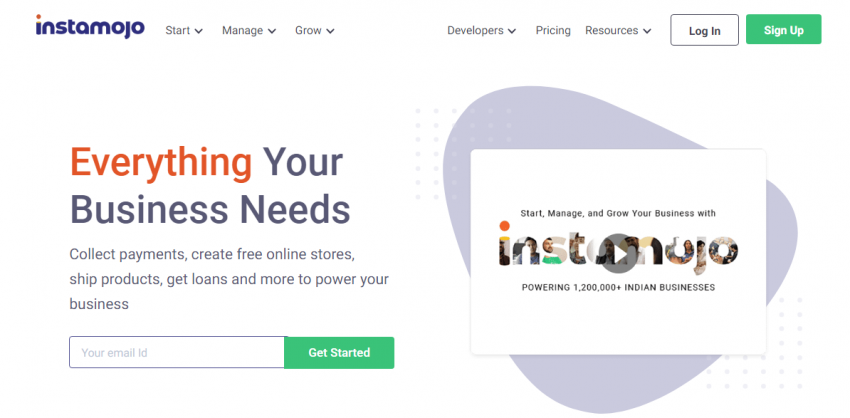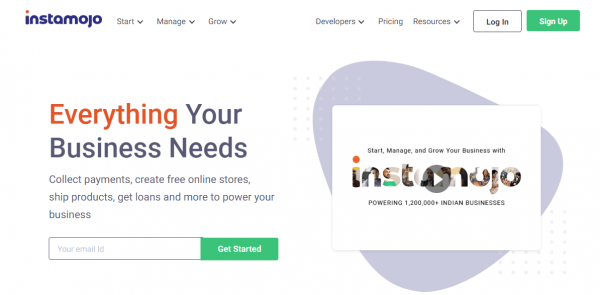 Established in 2012 with its headquarters in Bangalore, Instamojo is India's fastest growing transaction platform for MSMEs.
Features:
Has payment link generation and sharing platform

Online stores with inbuilt pay system

Access to bank transfers 

Business tools available in app store to guide users

Integration system

Resolving disputes regarding fraud payments, billings etc

Account managing system

Access to collect payments online

Completely secured and compliant
---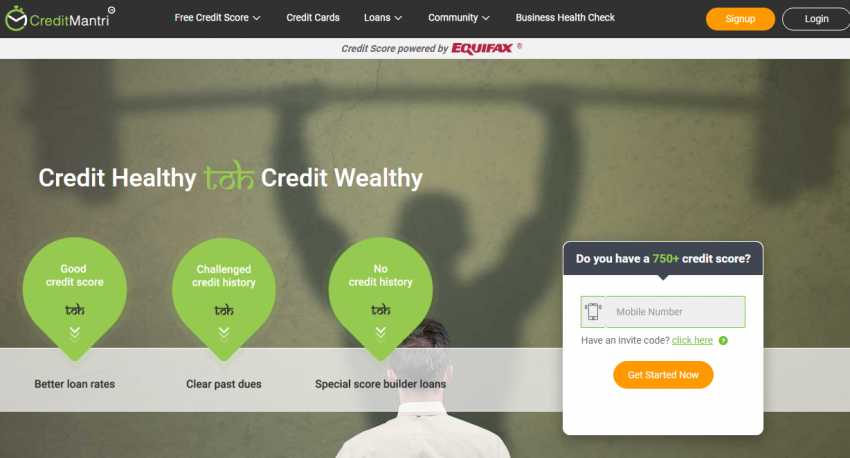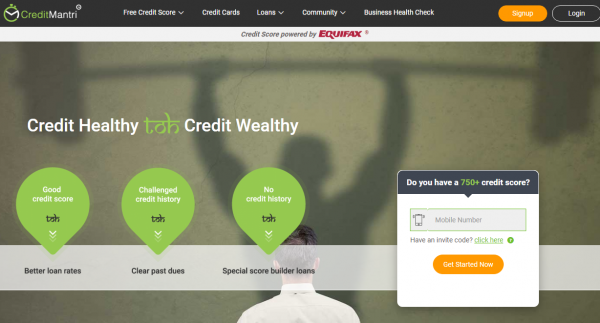 Based out of Chennai, CreditMantri, as the name suggests, allows people to monitor their credit score and evaluate their profile accordingly. On its website, all the users can get to know their Credit Scores, and learn what they can do in order to improve their Credit health, resolve past credit-related issues, reduce current borrowing costs and in the process discover products best matched to their credit profile.
How does it work? 
You get your credit score

Online credit analysis highlighting the red flags

Provides actions to be taken
Overall, it is an extremely enlightening platform and resolves many problems by foreseeing it. It saves time and costs, and bridges gap between the borrowers and the lenders. 
---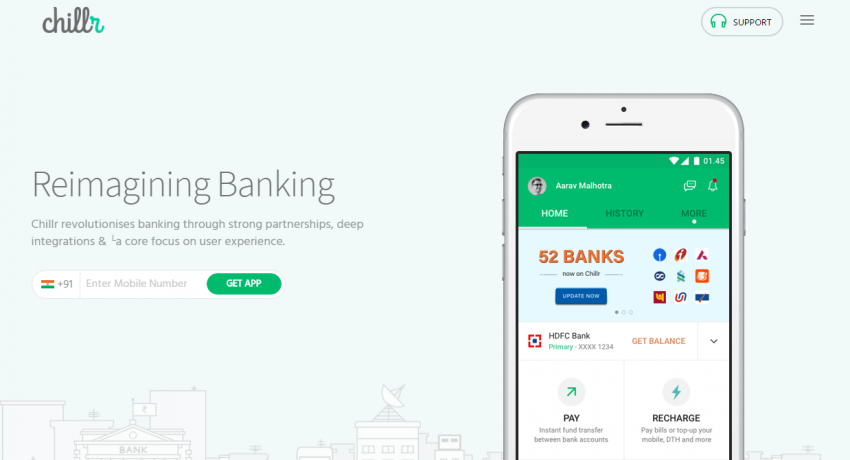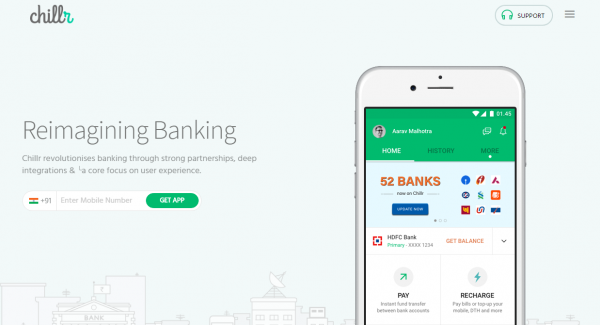 Chillr is a mobile payment subsidiary of MobME Wireless. It is a one-stop payment interface app that allows for online payments between banks, transfer money instantly, receive money, recharge or pay phone bills, and also pay other utility bills. Asides from this, all its users can avail of other online facilities like online shopping, hotel bookings, etc.
Features:
UPI enabled: Built over the UPI platform and IMPS interface, it offers customers 24/7 payment services through a highly secure system.
Scan & pay:

This app comes with a convenient scan and pays feature through which payments can be made at retail outlets. 

View transaction statements:

 Every month, you can view a summary of all transactions through statements. This will help users keep a watch on their expenses and chalk out a better budget.

Bill splitting:

Chiller makes it easy to split bills even with those who are not using this app. This helps users manage settlements and pay friends in an organized and hassle-free manner.

Mswipe Technologies: Mswipe is India's largest independent mobile POS merchant acquirer & network provider in India. It provides a link between the SMEs and the general financial service and e-commerce.
---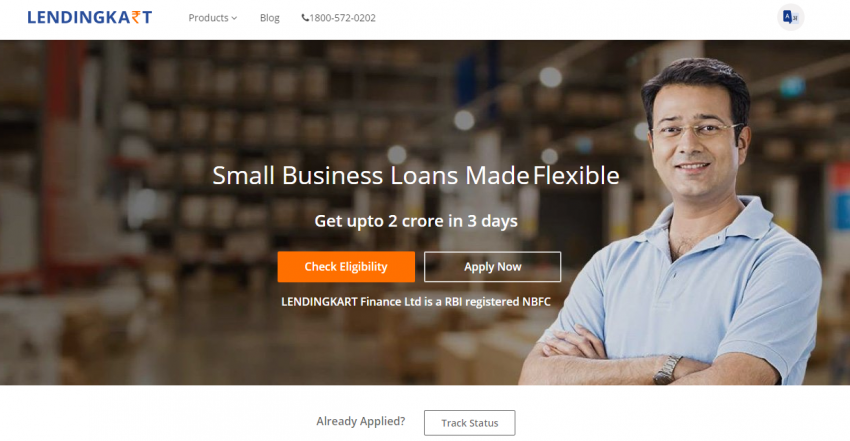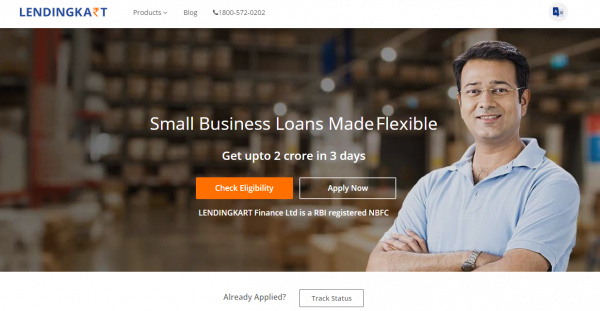 Lendingkart is a fintech start up for easing the worry of entrepreneurs and SMEs by providing instant working capital to them. This is a very nice initiative since by providing such finance, it also encourages growth and development of the country to a large extent. Lendingkart, unlike other banks and NBFC do not spend time evaluating customer's profile records. Their main objective is for the entrepreneurs to have access to cash at their fingertips. They are currently based in Ahmedabad, Mumbai and Bangalore. However, they provide service all over the country.
Why Lendingkart?
The entire process is online based.

The hectic process of assembling documents is eliminated, as it works through very few documentation. 

It allows access to loans without the need of collateral.

Anu user can receive loan within 3 days, to initiate their business without delay.
---
Growth Indicators Of Fintech In India:
Governmental programs and incentives to encourage growth through taxes, policies, etc.

Regulatory compliance of startups with the policies of the nation.

Innovative nature and intention of start-ups.

Business environment – Ease of conducting business, competition, etc.

Funding – Availability of funds by Venture Capitalists and investors.
Fields Of Fintech Start-ups
Online Payments

– The rise in online payments is going to change the future of the country. Almost 46% percent of the start-ups revolve around this theme.
Blockchain

– Although a huge debate revolves around this topic, India being far behind to achieve a state of cashless economy, the rate at which the country is going, it will come as no surprise for the next generation to deal only in cryptocurrencies.
Robo Advisory

– With the rise in artificial intelligence, the management of finance and its services is going to take a surge, evolving the country to the future.

Biometrics

– As already present, these make the process of conducting business easily through the elimination of documents by using biometrics. 
Conclusion:
Over the past years, banks and governments along with the residents of India, are becoming more and more accepting of the rise of Fintech. It has not only made it easy to conduct business but has brought a dramatic shift to the environment by changing the dynamics of law and education. In the coming years, we would no more be dealing with bank executives, but with robots made out of AI.