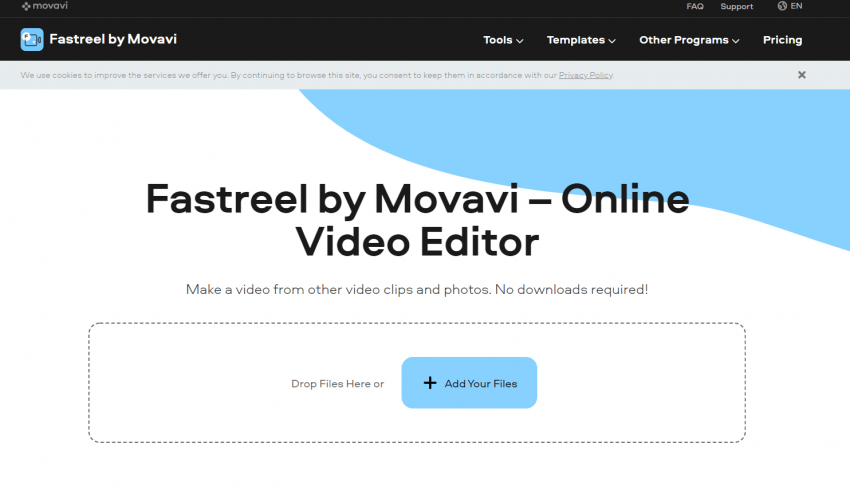 Nowadays, videos are becoming a more and more important social media marketing tool. Marketers say that videos help people to understand the product better, and users approve it by saying that they prefer videos to learn about products and services. Statistics say that users spend more time watching videos than static images. So using video editing software is essential if you want to produce high-quality content. The reason is, professional-looking videos attract more attention and gain more engagement.
When it comes to choosing the program, you have a number of variants of online and desktop software. Movavi offers both. In this review, we will look at the free online video editor Fastreel, which provides the complete functionality of video editing software but can be used without downloading it.
What is Fastreel?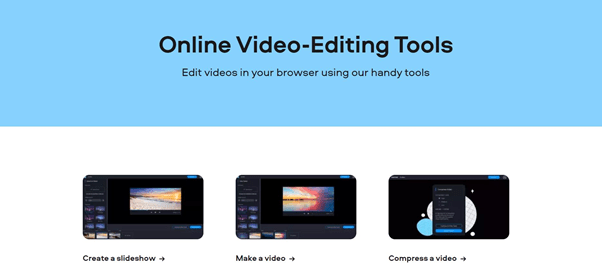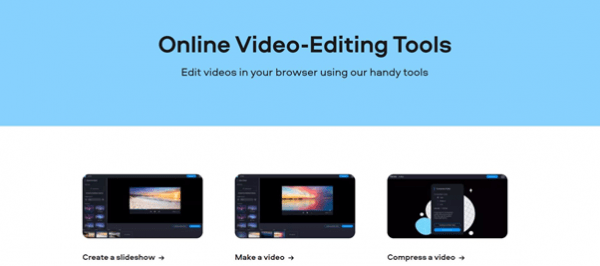 Fastreel is an online video editor developed by Movavi. You can use this program in a browser since it does not require downloading and installation. In Fastreel, you can create a slideshow or a short video using simple templates as well as edit a video with different tools. Should you need to make a video for your website or your vlog – this program will suit you.
The simple interface makes Fastreel an easy-to-use program for all users, so it does not matter if you are a professional video maker or a beginner at the very start. The program offers two different modes so that you could choose the most convenient way of editing a video for you.
You start working with Fastreel by uploading your files – they can be videos, photos, and music. Note that there is a limit of 500MB for input files. After uploading them, you can start the montage using all the instruments offered by Fastreel.
---
Templates
This mode allows you to create a complete video in several minutes. There are templates of different styles that are suitable for different types of video:
Intro
Outro
Advertisement
Book trailer
Birthday
Graduation
Wedding
Each template includes several slides, and each slide already has a background, effects (such as Pan&Zoom or stickers), and animated titles. In this mode, you only need to add your photos or videos in empty slots on slides, add your text (and choose its size and style) and your music. You can also select music from Fastreel's built-in library. Then you can export your video.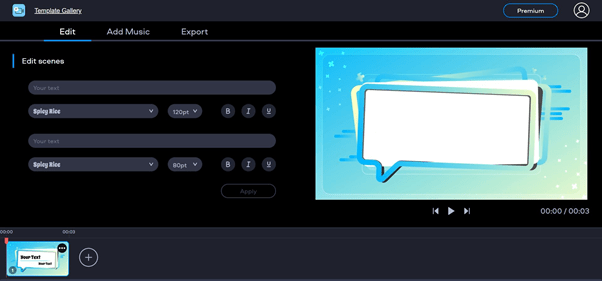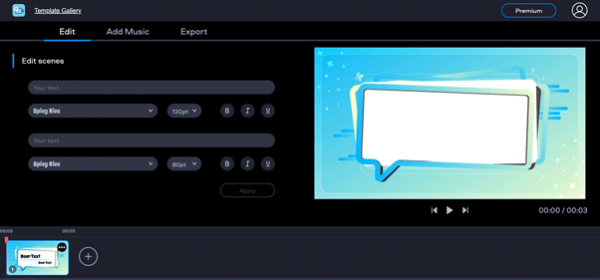 Advantages of the mode:
you can choose the most suitable one of 35 different templates
you can create a video in a straightforward way without any efforts
you get a finished video in 5 minutes
you can save a video to your computer or export it directly to YouTube
Disadvantages of the mode:
it is impossible to change or remove a background or effects of a template
if you want to change a template, you need to save your video first; otherwise, the video you worked on will be deleted
---
Tools
In this mode, you can work on your video more carefully. First, you need to choose one of the tools:
Compress a video if you need to reduce the size of your video
Cut a video if you need to remove some parts from your video
Crop a video if you need to change the frame size of your video or its aspect ratio
Change video speed if you want to make your video faster or slower
Merge videos if you need to make one video of several clips
Mute a video if you need to remove the audio track from your video
Add music to a video
Rotate a video if you need to change your video angle
Resize a video if you need to change the aspect ratio of your video to specific parameters, for example, 1:1 or 16:9
Flip a video if you want to mirror your video horizontally or vertically
Loop a video if you need to repeat a clip in a video several times
Add text to a video if you need to add titles
Make a stop motion video
Convert images to a video if you want to make a video of changing pictures or photos
Add a watermark to a video
Make a video collage or Make a split-screen video if you want to merge several videos in one frame
Add filters to a video
Add subtitles to a video if you need to add subtitles as a .srt file
You can also choose tools "Make a video" or "Make a slideshow" that allow you to create a video of images or merge several clips in one film.
Second, you need to upload your files. After uploading, they will be placed on the timeline. After that, you need to choose the parameters of a tool or effects (for example, transitions) and upload your music or choose it from the library. Then you can export your video.
Advantages of the mode:
you can work on a video paying attention to details
you control the entire process making only those changes you need
you have a great choice of available tools
Disadvantages of the mode:
the process of creating a video takes more time and efforts
if you need to use several tools, you have to use them one by one and save your video after using each tool
To learn more about video editing and program features, you can visit Movavi Vlog on YouTube. There are many tutorial videos that can help you make progress in editing videos, learn how to use different tools, and discover some gimmicks for you. As everything in this vlog is explained in simple words and shown in examples, it can benefit beginners.
Prices
Free
As you don't need to pay for using the tools and templates, there are some restrictions concerning the export of the finished video. If you export your video for free, it will be saved with the Movavi watermark and in the quality of 480p.
---
Single-Premium, one-time payment
You can use one template or one tool and export your video with no watermark and any quality limitations. If you need to use one more tool for the same video, you will need to pay for the export once again.
Unlimited Premium, monthly or annual payment
You can use any templates and tools you need and export your videos without watermark and quality restrictions or quantity limitations.
Customer Service
The Fastreel website has a FAQ section where you can find answers to most of the questions that might appear. In case that you experience a technical issue and you can not resolve it by yourself, you can contact the support team by submitting a ticket.
You can also leave your feedback through the feedback form. Technical support is provided in English, French, German, Russian, and other languages.
Unfortunately, there is no phone number nor a live chat to contact support immediately.
---
Conclusion
Fastreel is a simple program that will be convenient for users of any level of editing skills. The interface of the program is very intuitive and easy-to-use. At the same time, Fastreel offers a lot of professional montage tools that let you create videos, slideshows, and collages and edit videos, paying attention to each detail.