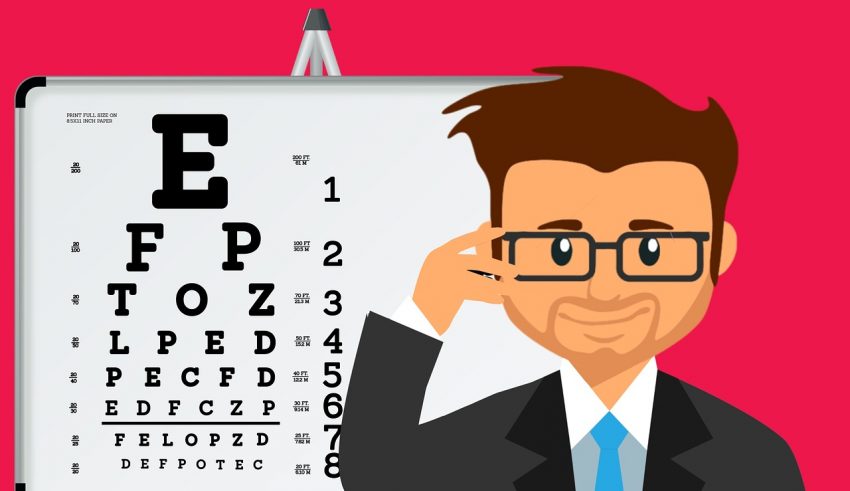 The almighty God granted human beings with the gift of vision, but it is an act of God indeed to recreate that vision so that one can see the beautiful world. No doubt why doctors are said to be an incarnation of God!
We cannot visualize the world without a pair of eyes; they are just like a doorway to everything. Keeping the importance of healthy vision in mind, technological researchers have been thriving to find the advancements in the medical field to restore damaged vision. Making use of technology and Medicare, these eye hospitals of Jaipur have proven to be remarkable. Let's have a look at them!
Here's The List Of Ten Best Eye Hospitals In Jaipur:
Anand Hospital & Eye Centre
Established in the heart of Jaipur around a decade ago, Anand Hospital & Eye Care (A.H.E.C) stands as the most trusted center of medical sciences and one of the best eye hospitals. With grit and tenacity, Dr. Sonu Goel, a post-graduate in Ophthalmology is the face behind the successful services here. It stands as a pioneer as it is the first hospital in North India to introduce LASIK technology.
The illness treated here includes corneal defect, laser services, keratoconus, cataract, lenses and many more. Imbibing to its aim of treating ailments at low cost and with the help of advanced technologies, the dedicated team of 35-40 doctors here work hard to provide utmost satisfaction to the patients.
Address: 406, Suresh Marg, Near Bagadia Bhawan, C Scheme, Ashok Nagar, Jaipur, Rajasthan 302001
---
K.C. Memorial Eye Hospital
Spread over a wide area of 3000 square feet, K.C. memorial hospital has been in existence since 1977. It is one of the most recommended places for eye treatments as it is one of the biggest and oldest in the spanning region.
The hospital cures all eye-related diseases and also provides a microsurgery facility to its customers. With an infrastructure equipped with modern technology, fully conditioned operation theatres and 10 consulting chambers, the eye care hospital offer excellent services in order to serve the patients. The accommodation is high class as the wards range in all the categories- super deluxe, deluxe, private and semi-private so that you feel a comfort level while getting A-class treatment from the doctors.
Address: K-20, Malviya Marg ,Malan ka Chauraha, Agrasen Circle, Panch Batti, C Scheme, C- Scheme, Jaipur, Rajasthan 302001
---
Maya Eye Hospital
If you are looking for the best and the cheapest treatment for your eye-related problems, then Maya eye hospital is the most favored destination. The popularity can be credited to highly experienced and friendly staff like Dr. Vikas Gupta, who is a Consultant Ophthalmologist here.
The hospital's guidelines are designed in an effective way and protocols are followed so that the patient receives lives in a carefree environment. The eye treatment center has highlighted its presence since 2012 due to numerous services offered here. You can visit the hospital for cures & services like refractive surgery, squint, Vitreoretinal Surgery, Oculoplastic Surgery, and many more routine checkups and treatments.  Visiting timings are from 9:00 a.m. to 2:00 p.m. in the day and 5:00 p.m. to 8:00 p.m. in the evening.
Address: 94, 200, Vijay Path, Mansarovar Sector 9, Sector 9, Mansarovar, Jaipur, Rajasthan 302020
---
Prakash Eye Hospital and Laser Center
Always wanted to get rid of your glasses?
With LASIK treatment offered here, you would not need them anymore.
 With Dr. Piyush Gupta serving as an ophthalmologist and eye surgeon, Prakash eye hospital has been successful in providing continuous availability of services to the patients. Be it a corneal eye transplant or a basic eye checkup, you will be dealt with by the staff in a very friendly manner.
It is a newly opened hospital, but still, patients review it as one of the best contenders in the league of eye care centers. There are advanced surgery options like PHACO, Glaucoma, etc. being offered at a reasonable price here.
Address: 80/57,Madhyam marg, Near, Patel Marg, Ward 27, Mansarovar Sector 8, Mansarovar, Jaipur, Rajasthan 302020
---
Sahai Eye Hospital and Research Center
Also known as Dr. R M Sahai Memorial Institue of Ophthalmology, this hospital was established in the year 1975 as a multi-specialty hospital and has gained decades of experience in curing eye-related diseases. Showcasing generosity in its endeavors, the center has been organizing eye checkup and relief camps so that eye care techniques are accessible to people in urban as well as underlying areas of Jaipur.
Dr. R.M. Sahai, who has attained the degree of M.S. in Ophthalmology, cured patients and provided services along with other qualified doctors. The dignified presence of the hospital can be credited to his expertise in the field of eye care.
Address: Bhabha Marg, Vijay Path, junction, Jaipur, Rajasthan 302004
---
Jaipur Calgary Charitable Eye Hospital
As a charitable organization and well-established community, the Jaipur Calgary Eye Hospital stands as a pinnacle of success since 1982. Adhering to its aim of cost-free services to needy and poor, the eye center has been instrumental in preventing, curing and spreading awareness about eye defects and diseases.
As a part of the social responsibility program, the hospital undertakes the initiatives of free camps in rural areas of Jaipur and surrounding territories. With new equipment and highly-qualified doctors, the government-funded hospital has been walking on the pathway to prevent eye ailments and cataract in general public. You can visit the hospitable during the working hours, that is, from 8:30 a.m. to 7:30 p.m.
Address: Calgiri Marg, Jhalana Gram, Malviya Nagar, Jaipur, Rajasthan 302017
---
Centre for Sight
With a large web of eye care centers across the country, Centre for Sight is not just any hospital, but a part of nationally recognized franchise consisting of 47 centers. In Jaipur, you can find this eye care center in Malviya Nagar and Vaishali Nagar. Housing a team of expert doctors, the hospital has one of the best patient care services in the town.
The hospital is best known for services like Computer vision syndrome, Laser surgery, Ocular Surfaces, and Dry eye disorders, Neuro-Ophthalmology, Oculoplasty, and facial aesthetics, etc. You can easily book an appointment by visiting their online site to have hassle-free consulting. The panel of doctors consists of Dr. Mukesh Sharma, Dr. Kapil Bhatia, and Dr. Sneha Sharma and all of them possess great expertise.
Address: Petrol Pump, NO 34-35, Malviya Nagar Main Road, Opposite, Pradhan Marg, Mauji Colony, Moji Nagar, Malviya Nagar, Jaipur, Rajasthan 302017
---
Sankara Eye Hospital
With a wide network of eye hospitals, Sankara Eye Hospital (SEH) is a NABH accredited eye care center for treating eye ailments. Promoting health care facilities and following clean and safe eye care mechanisms have always been the top priority at this hospital situated in Jaipur. The hospital has been credited for its staff who are round-the-clock at your service and quality measures for eye treatments to ensure proper trouble-free vision in the individuals.
The patients can get 8 super services here that include uvea, ocular oncology, glaucoma and more. The founder of SEH Foundation has been lauded with Padma Shree Bhushan and the hospital has garnered a lot of appreciation itself.
Address: 6, Central Spine Rd, Sector 2, Sector 6, Vidyadhar Nagar, Jaipur, Rajasthan 302039
---
Poona Udawat Memorial Eye Hospital
Under the supervision of Dr. Vishal Udawat and Dr. Mala Udawat, Poona Udawat Memorial Eye Hospital and the diagnostic center have been one of the prominent eye hospitals in the town for those who suffer from eye-related problems. The year of establishment dates back to 2007 and it has been serving the public with excellent medical services for more than a decade now. The place offers all subspecialties of ophthalmology and various kinds of surgeries.
The technological gears and machinery has been imported from foreign and is of top-rated category. The doctors are quite trained in phacoemulsification which is a modern technique used to cure cataract. You can opt for a comprehensive eye examination in case you are facing any symptoms related to the eye.
Address: A-93, Shiv Marg, Saket Nagar, Shyam Nagar, Jaipur, Rajasthan 302019
---
ASG Eye Hospital
The ASG eye hospital has been widely known for providing specialties in eye care. The doctors' panel consists of experts of ophthalmology with many years of experience in the field. The eye care centers are not only established in Jaipur but in around 10+ Indian states. The eminent organization provides many subcategories of services.
You can go specs free by undertaking the Q-LASIK surgery here. Issues like retinal detachments and corneal defects are solved with the help of Medicare facilities and mini surgeries. Some additional specialties for problems like Lazy Eye, Squint, and cataract are also provided here.
Address: JTN Anukampa Plaza,&nbsp Plot no. C, 20-A, Bhagwan Das Rd, Jaipur, Rajasthan 302001
---
 We hope our round-up of the best eye hospitals in Jaipur helps you find a reliable and trusted cure to your predicament. Do share your experience in the comments below.